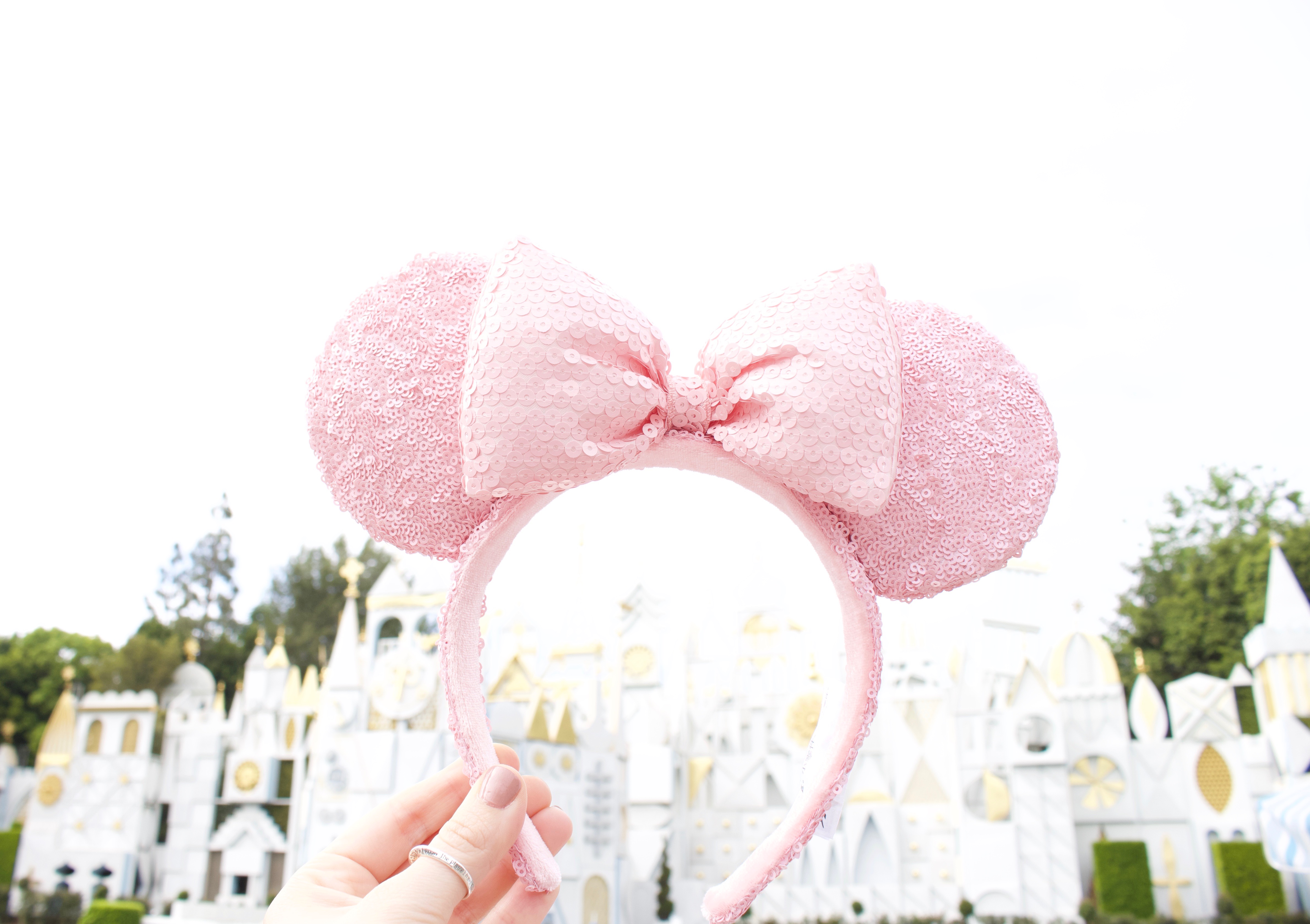 I'm a little late to the trend, but I finally purchased a pair of the Millennial Pink Minnie Mouse Ears! Since you loved my post back in August about the Rose Gold Ears, I decided to write a post about these ears as well. All I can say is that if you love pink like I do, you need these ears. Since I own the Rose Gold Ears, I didn't know if I really needed the Millennial Pink Ears too. Of course, fomo (fear of missing out) got to me so I caved! And…I'm so glad I did! I honestly love these ears.

Where to Buy the Millennial Pink Minnie Mouse Ears:
While the ears have been out for a few months, I was surprised that there are only a few locations selling them. I found my ears on a kiosk outside of La Brea Bakery in Downtown Disney. There there two other kiosks in Downtown Disney selling the ears as well. The only other location I found the ears was in the Emporium inside Disneyland on Main Street. However, the Emporium had very few pairs of ears in comparison to the kiosks in Downtown Disney.
There was no line to get the ears, but I have a feeling they will not be a permanent item like the traditional black ears with the red bow. With that being said, if you've been thinking about getting these ears, I highly recommend buying them asap. I believe that this is what happened with the rose gold ears. Recently, I have not seen any of them in the park.

How Much Do They Cost:
The ears cost $24.99, but if you're an annual passholder, you can get a discount on them!



Thanks for reading! Good Luck!
xoxo Kendall