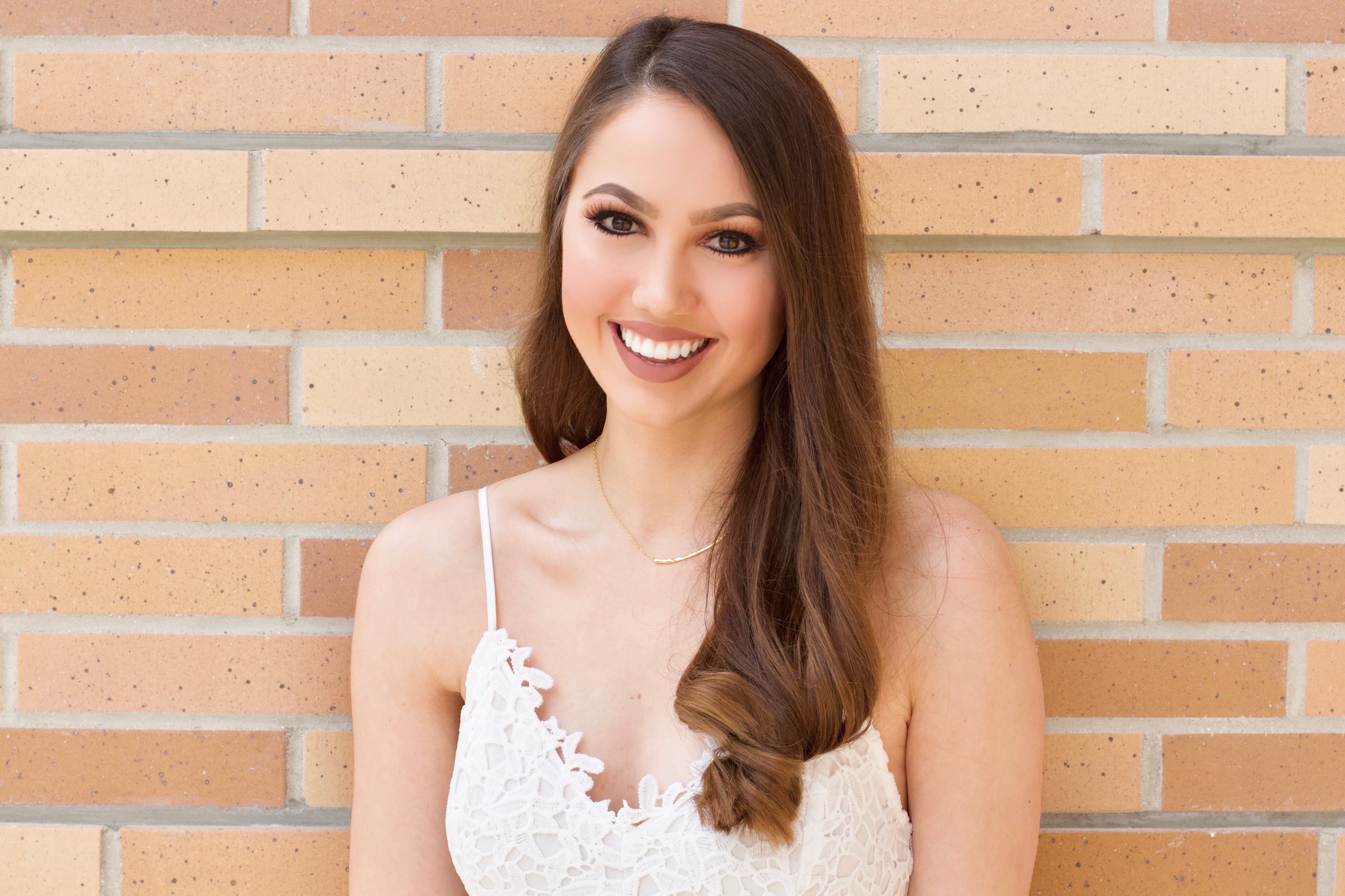 Today's the day…
I don't know about you but I'm feeling 22
Everything will be alright, if you keep me next to you
You don't know about me, but I bet you want to
Everything will be alright, if we just keep dancing like we're 22, 22

~Taylor Swift // 22
Well…in case you haven't guessed yet…today's my TWENTY-SECOND BIRTHDAY! I've been waiting years to sing the song above while 22 so naturally I had to include it in this post! While there are so many things I could talk about, I want to keep it simple! That's why I'm sharing 22 of my favorite things!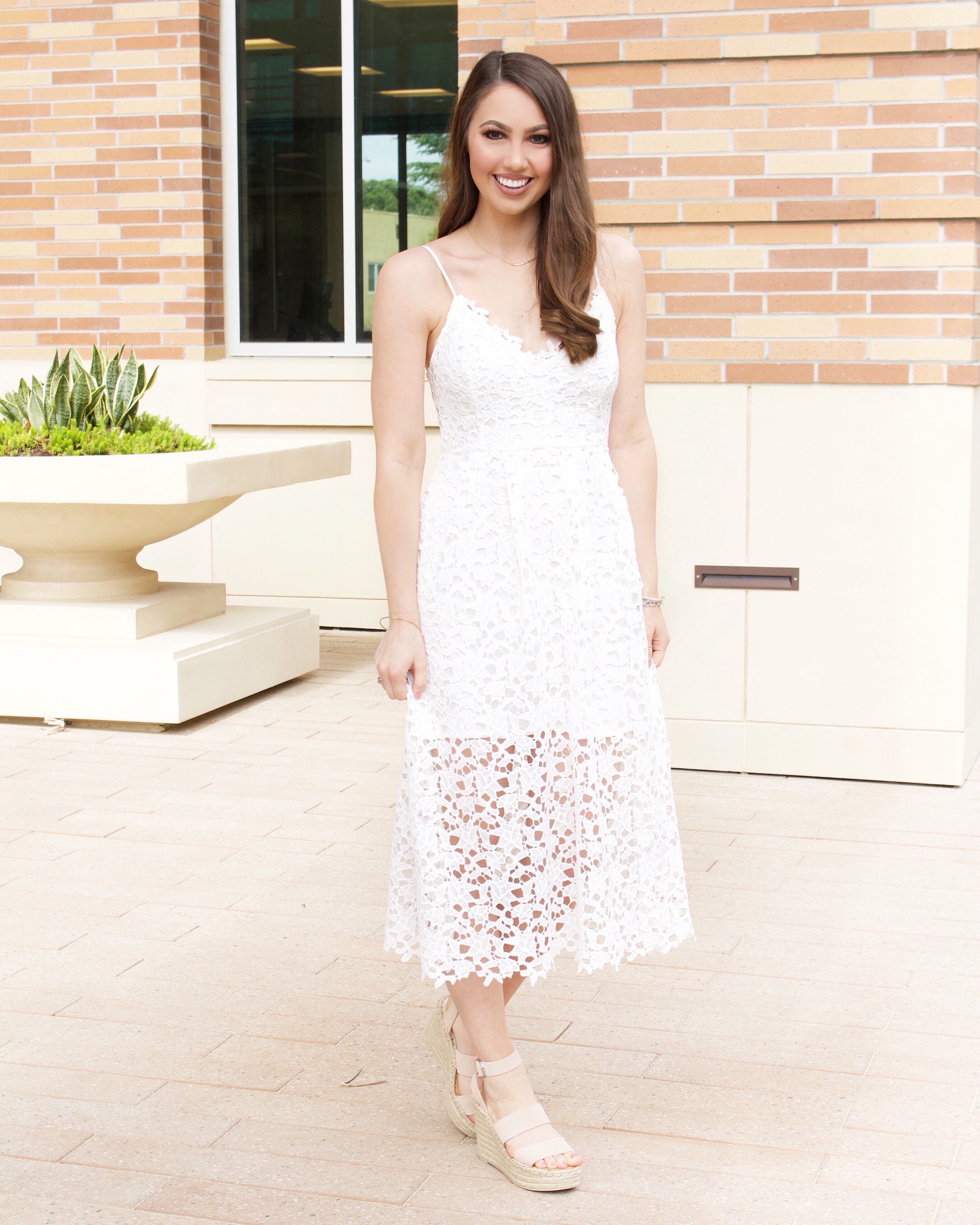 My blog! Honestly, this blog brings me so much happiness. I love interacting with YOU and sharing all my latest fashion and beauty finds!
Laughing until I cry.
Feeling sunshine on my skin.
Staycations.
Warm summer nights.
The movie The Intern! If you haven't seen this movie, go watch!
Spending time with my family.
The smell of sunscreen on a hot day. Doesn't that just scream summer?!
Friends that you can pick up with right where you left off. That is the best type of friendship.
The Fourth of July!
Dresses! If I could only choose one type of clothing item to wear, by far my answer is a dress! This white lace midi dress is my current obsession!
Neutrals.
Going to the movies. No trip is complete without popcorn, peanut butter M&Ms, and a coke icee!
Peonies. I also love sunflowers.
Jamming out to music while I do my makeup in the morning.
Staring out the window on road trips imagining what life would be like in the towns I pass through.
Giving gifts. I love watching people's reactions.
The color pink.
A good highlighter – I'm referring to makeup, not the yellow thing in your pencil case 😉
Sleeping in.
Putting on a new outfit! It makes me feel like a million bucks!
Country music.
I truly want to thank YOU for your support of My Styled Life! When I started my YouTube channel when I was 18, I had no idea that it would lead to the creation of this blog in 2016. Because of your support, I am able to do what I love and work with amazing brands. I cannot thank you enough!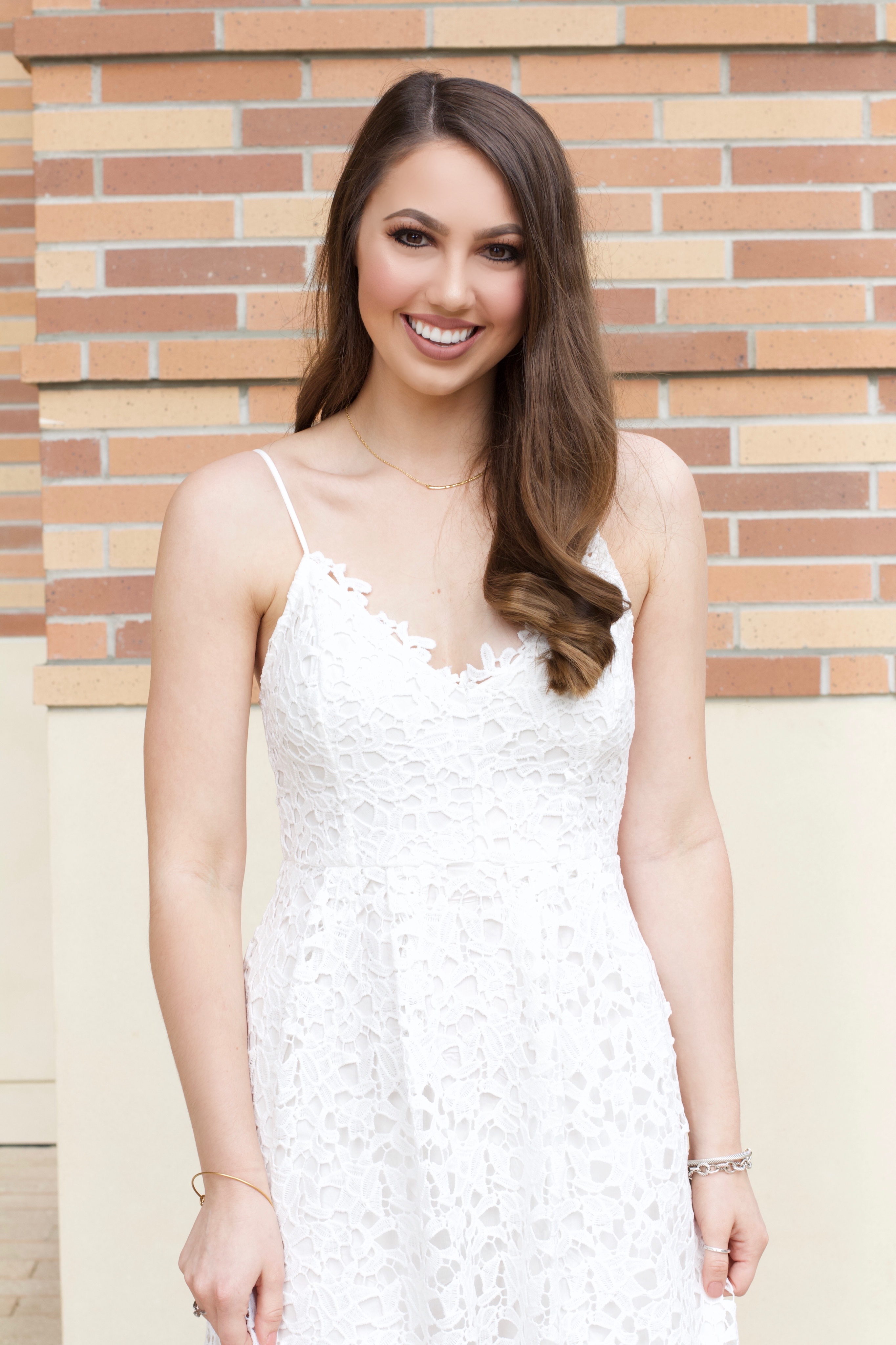 White Lace Midi Dress | Espadrille Wedges | David Yurman Cable Classics Bracelet | David Yurman Oval Link Bracelet | Gold Bar Necklace
Also, in case you missed some of my other recent posts, check them out below! Now that my schedule is a little more flexible, I'm trying to create more blog content for you on a weekly basis!
Recent Posts:
Where to Buy Millennial Pink Minnie Mouse Ears at Disneyland
Thanks for reading!
xoxo Kendall