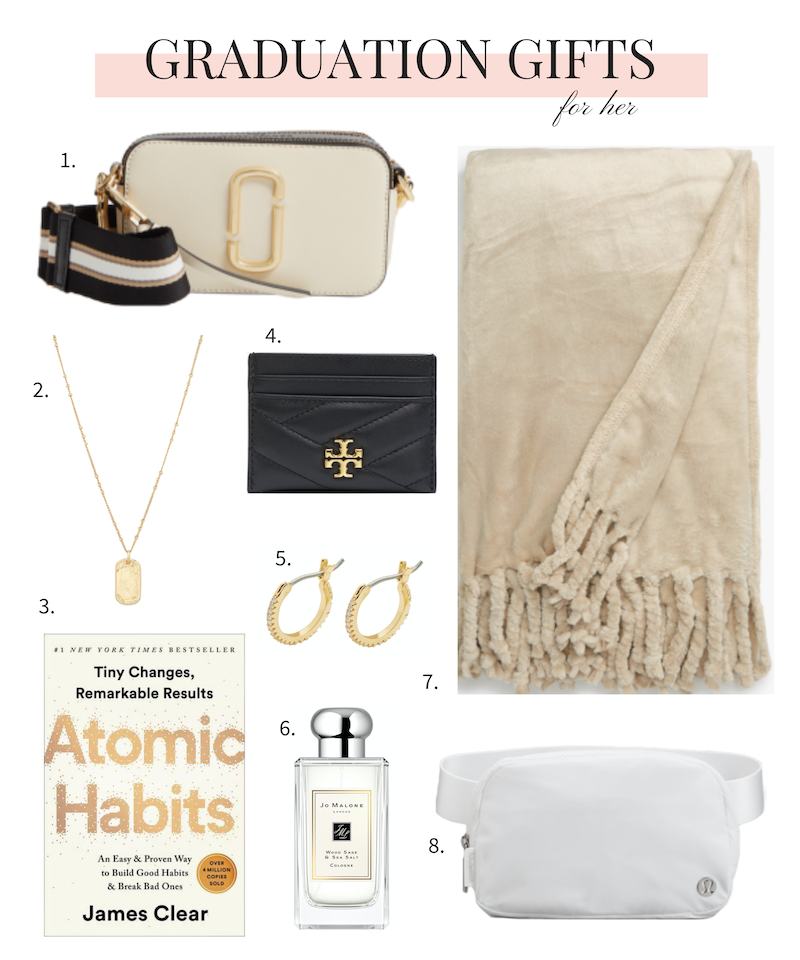 It's graduation party season and chances are you're scrambling to find the perfect gifts to give the grads in your life. That's why I wanted to share some graduation gift ideas. I'd like to think that gift giving is one of my specialties. I love seeing people's reactions when they open gifts. It's always so special. Hopefully these graduation gift ideas help make your shopping a breeze.
One of my go-to gifts recently has been the lululemon belt bag. It's such a hot item right now and at $38, it's a great price point. I use mine all the time. You also can't go wrong with jewelry and I think gorjana is the perfect gift. I own many pieces from the brand as do all my friends. We all wear ours every day!
While I haven't read it yet, I've heard amazing things about the book Atomic Habits! I'm thinking of picking up a copy for myself to read this summer. I always like to give gifts that I would like to receive myself. I recommend keeping that in mind as you are thinking through what to get someone.
If you need more ideas, feel free to contact me via email! And of course, be sure to follow me on social media. I share more of my favorite items over there on a daily basis, especially on Instagram and TikTok. Thanks for reading!
xoxo Kendall