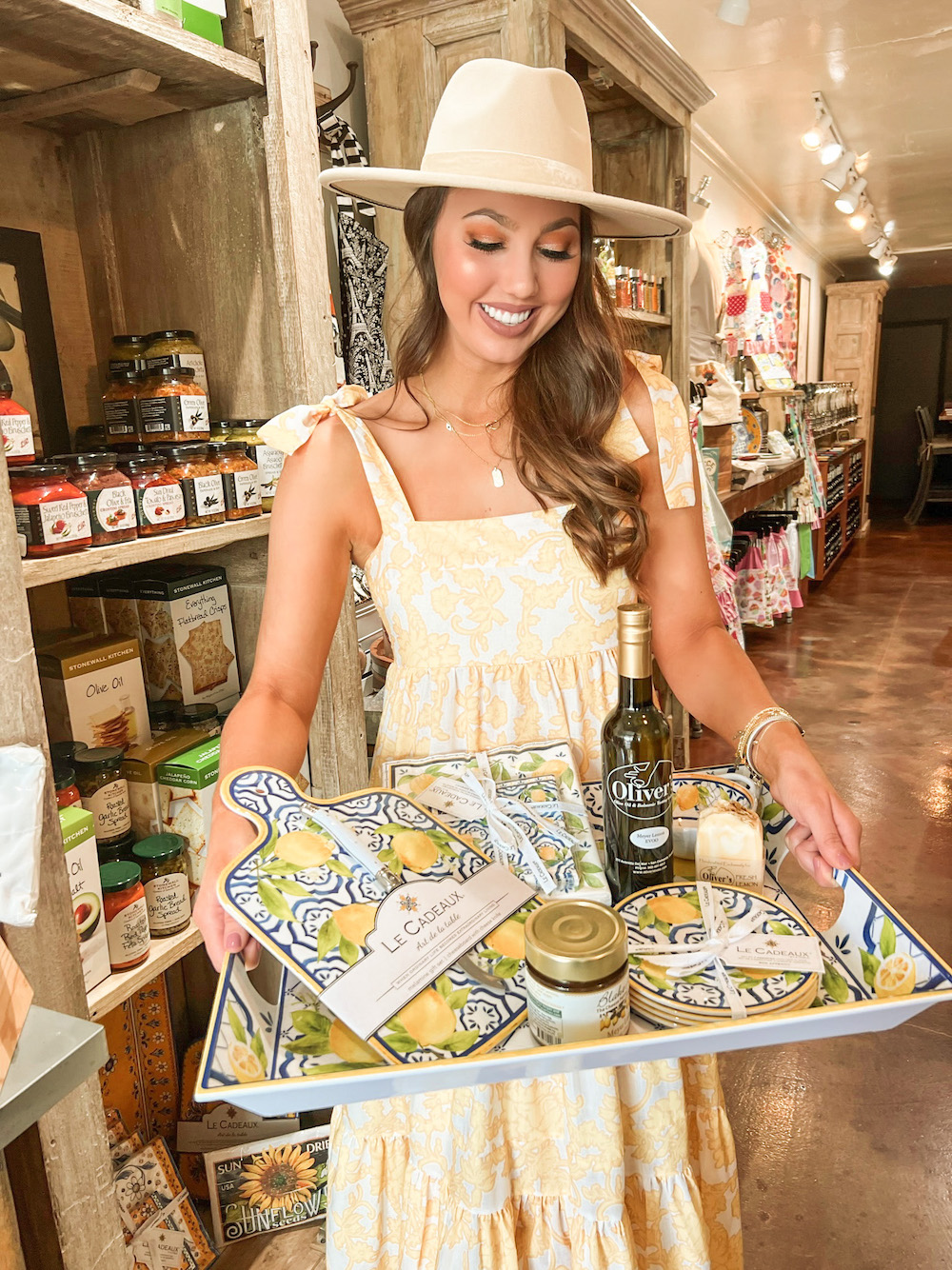 This post is sponsored by Oliver's. All opinions are my own.
If you follow me on IG or TikTok, you know how much I love sharing places to visit and things to do in Orange County. The latest spot I visited? Oliver's Olive Oil & Balsamic Tasting Gallery in San Clemente! Whether you're into frequently using olive oil and balsamic in your cooking or you use it solely for dipping bread into (YUM!), you have to check out this Orange County hidden gem.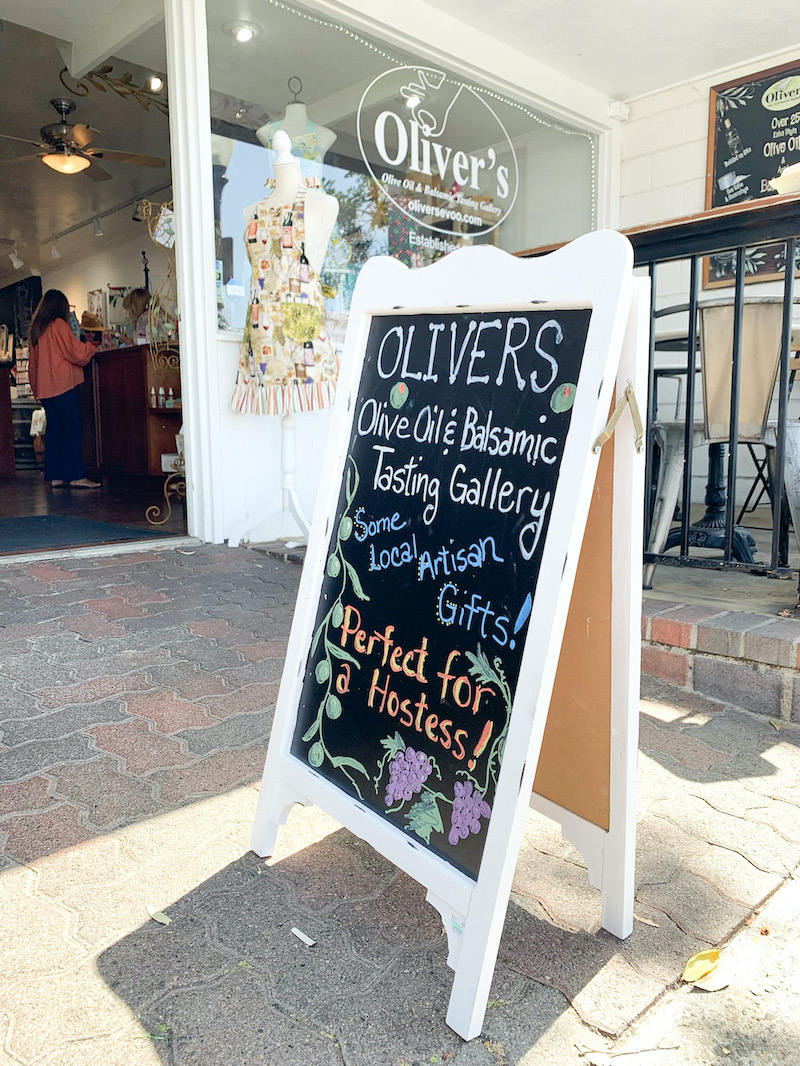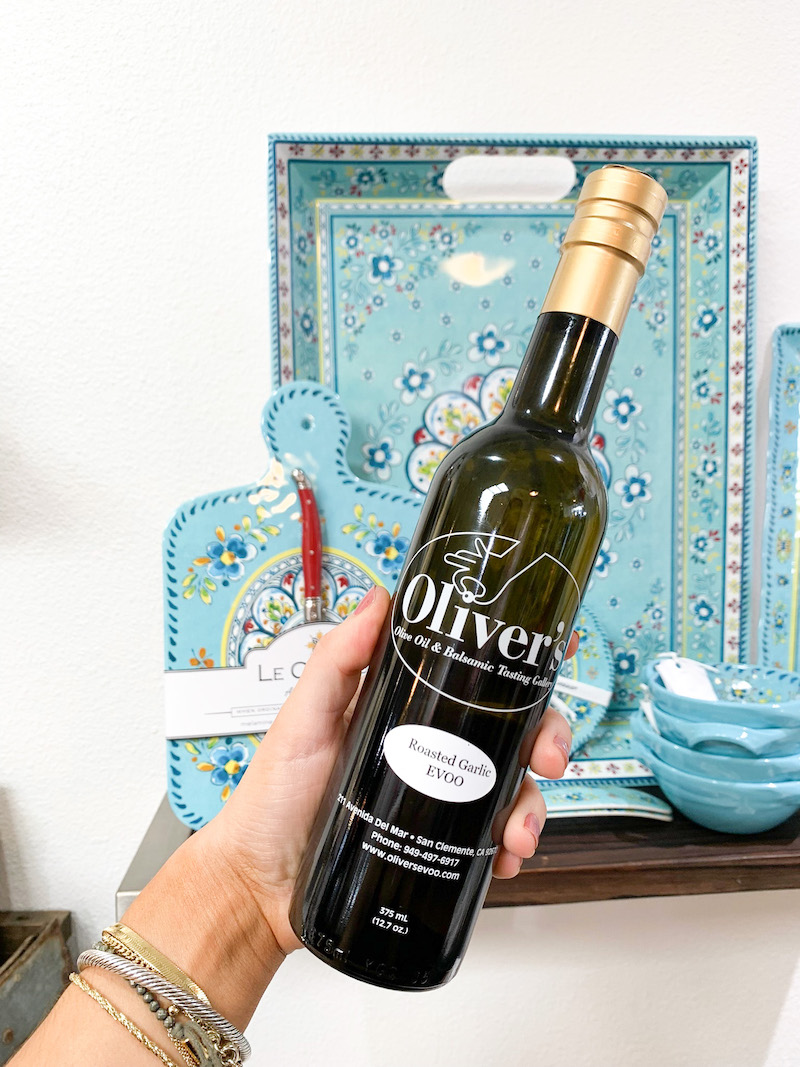 The Olive Oil and Balsamic Destination
Located on Avenida Del Mar, Oliver's shop is full of charm. Upon entering, you will find rows of stainless steel containers filled with the many varieties of freshly pressed olive oils and balsamic vinegars Oliver's has to offer. It's so fun to taste the different varieties to discover new favorites. For that reason, I think Oliver's would a great spot for an afternoon date with your significant other. Together you can pick out a new olive oil and balsamic to incorporate into an appetizer or dinner.
I've actually been using Oliver's bestselling Busionetta EVOO and 18 Year Balsamic for years. I tend to pick up a bottle or two every time I visit San Clemente. This time, I had the chance to chat with the new owner, Brenda, who guided me through tasting the different varieties. I really enjoyed getting to talk with someone so knowledgeable about the products, an experience you won't get many places!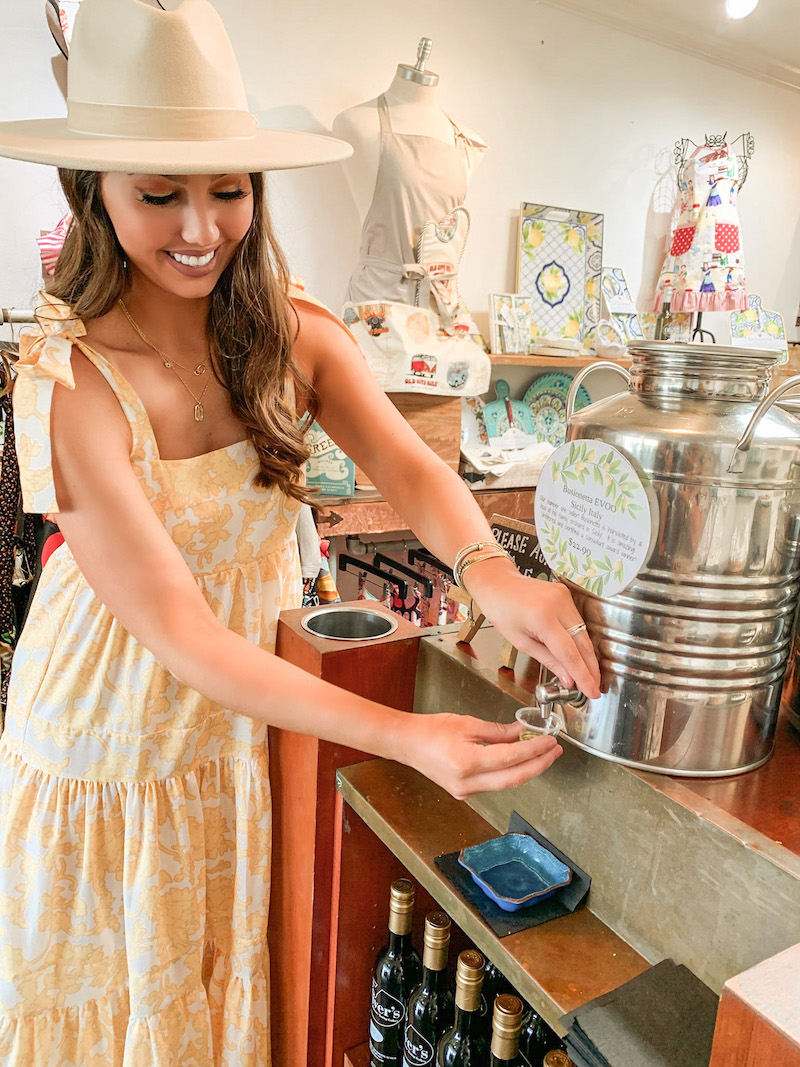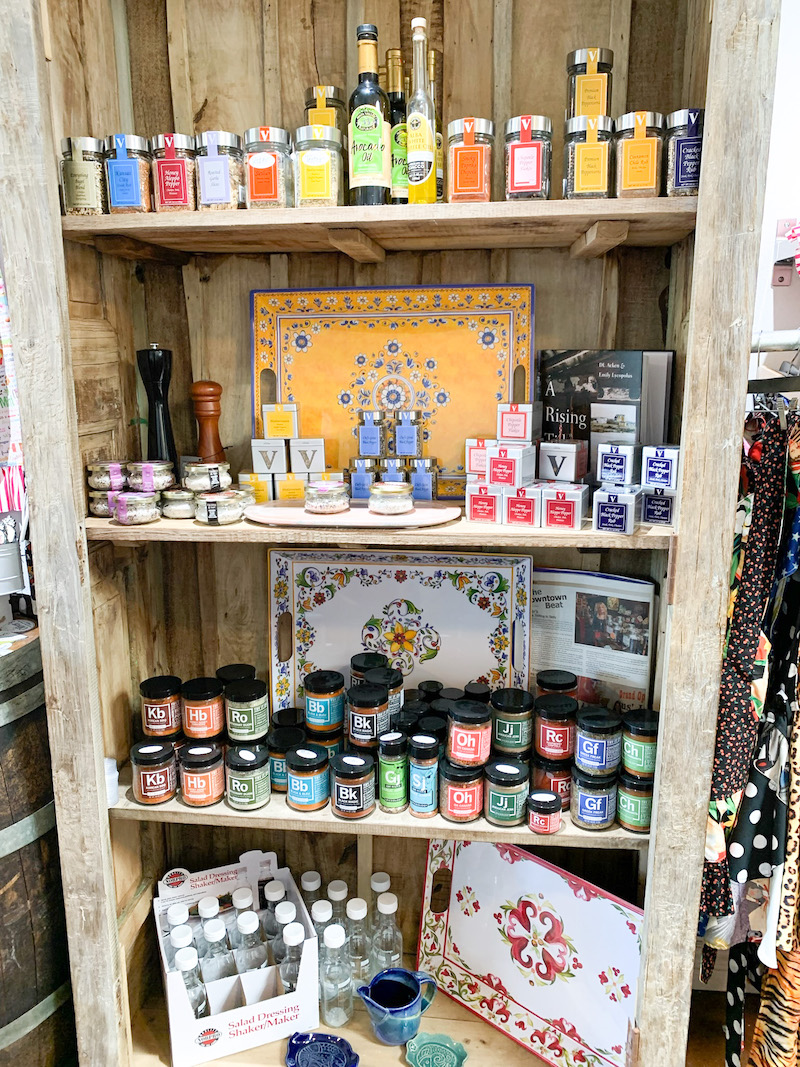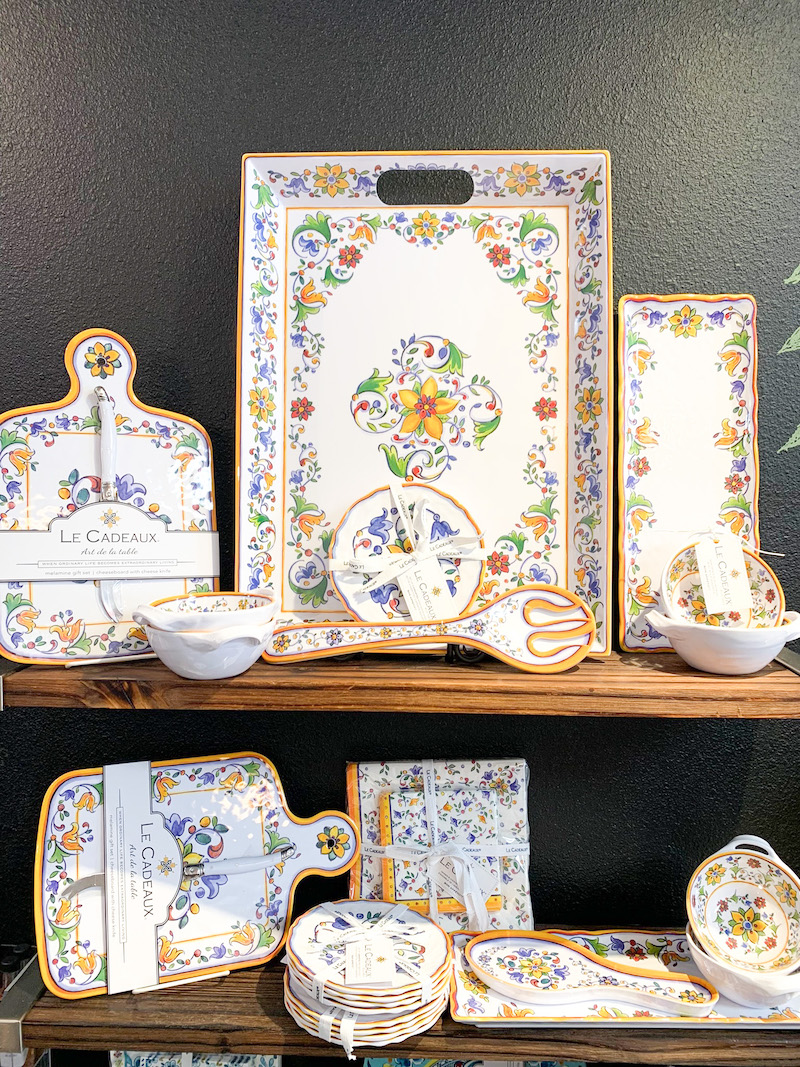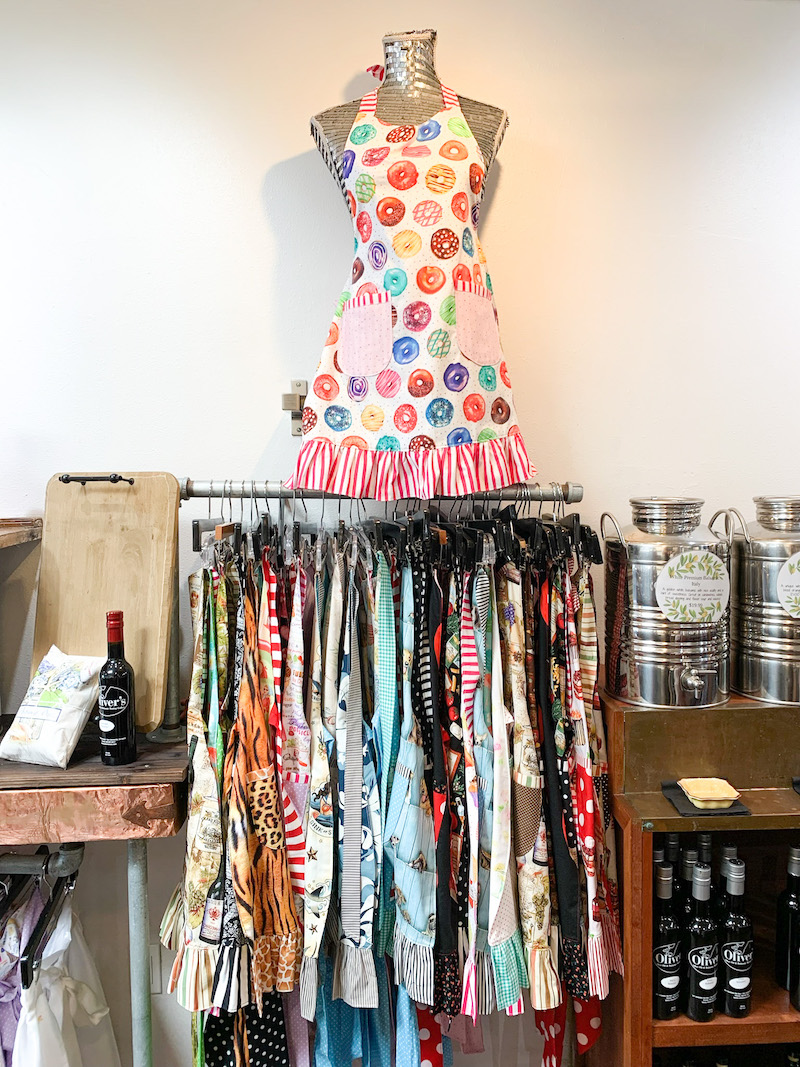 Hostess Gifts Galore
Aside from its tasty olive oil and balsamic offerings, Oliver's has a great selection of gourmet foods, cookbooks, charcuterie boards, and more. Perfect for hostess gifts! These curated gifts include Brenda's retro aprons, called Gram's Aprons, that are reversable and available in many different prints, with both waist and full length options. Brenda designs the aprons herself and has them sewn by military wives. I love that Brenda's gram, her great grandmother, is the source of inspiration behind the aprons as she always wore one while cooking. Brenda now honors her through each unique apron.
And as if all of these amazing gifts were not enough, Oliver's also offers cooking classes! Great for treating yourself or for giving to someone else, especially in a time where everyone is all about "the experience."
Next time you're in San Clemente, make sure to stop by Oliver's and check it out! Keep scrolling for the address and other store info.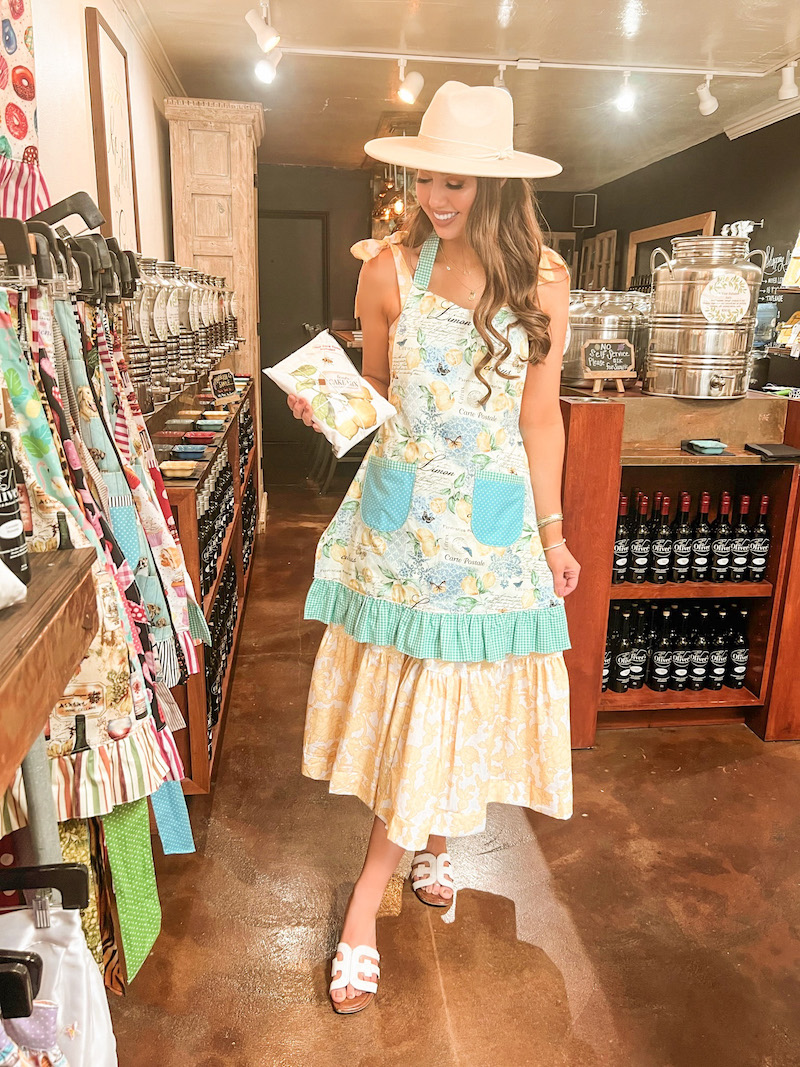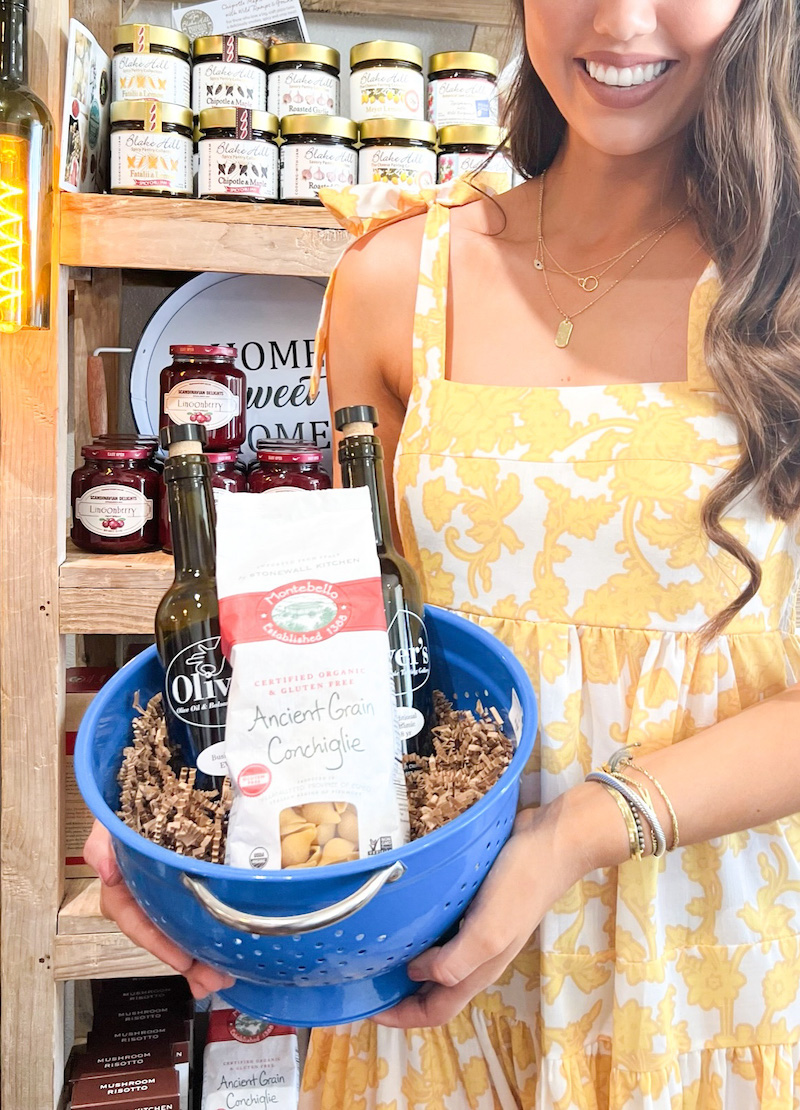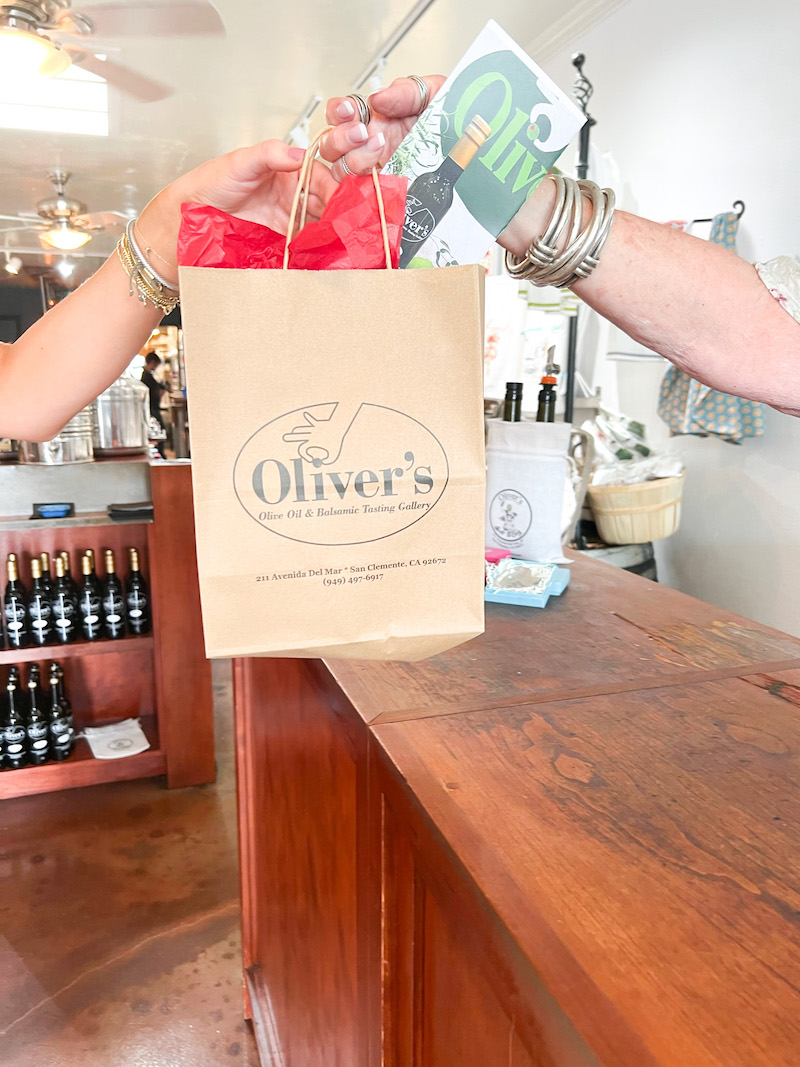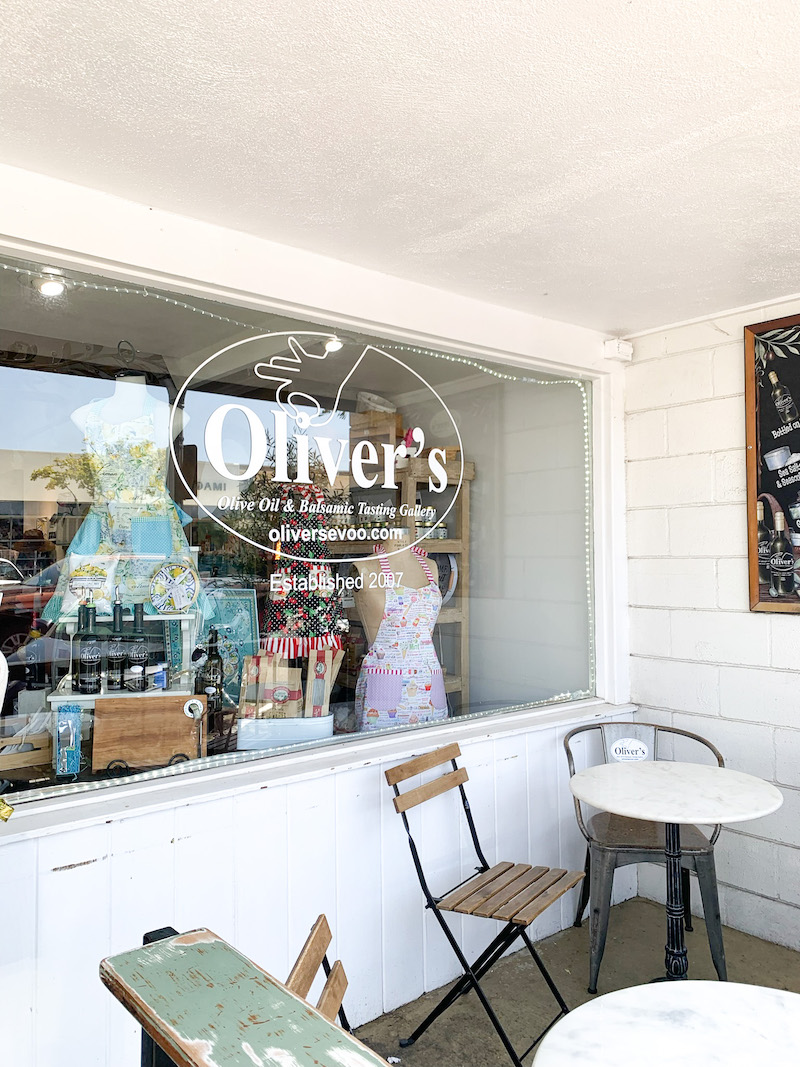 Store Info
Address: 211 Ave. Del Mar
Hours: Monday – Saturday: 10:30am-6pm. Sunday: 10am-5pm.
Website: www.oliversevoo.com | Instagram: @oliversoilsandbalsamics
Thanks for reading! Click here for more things to do in OC.
xoxo Kendall