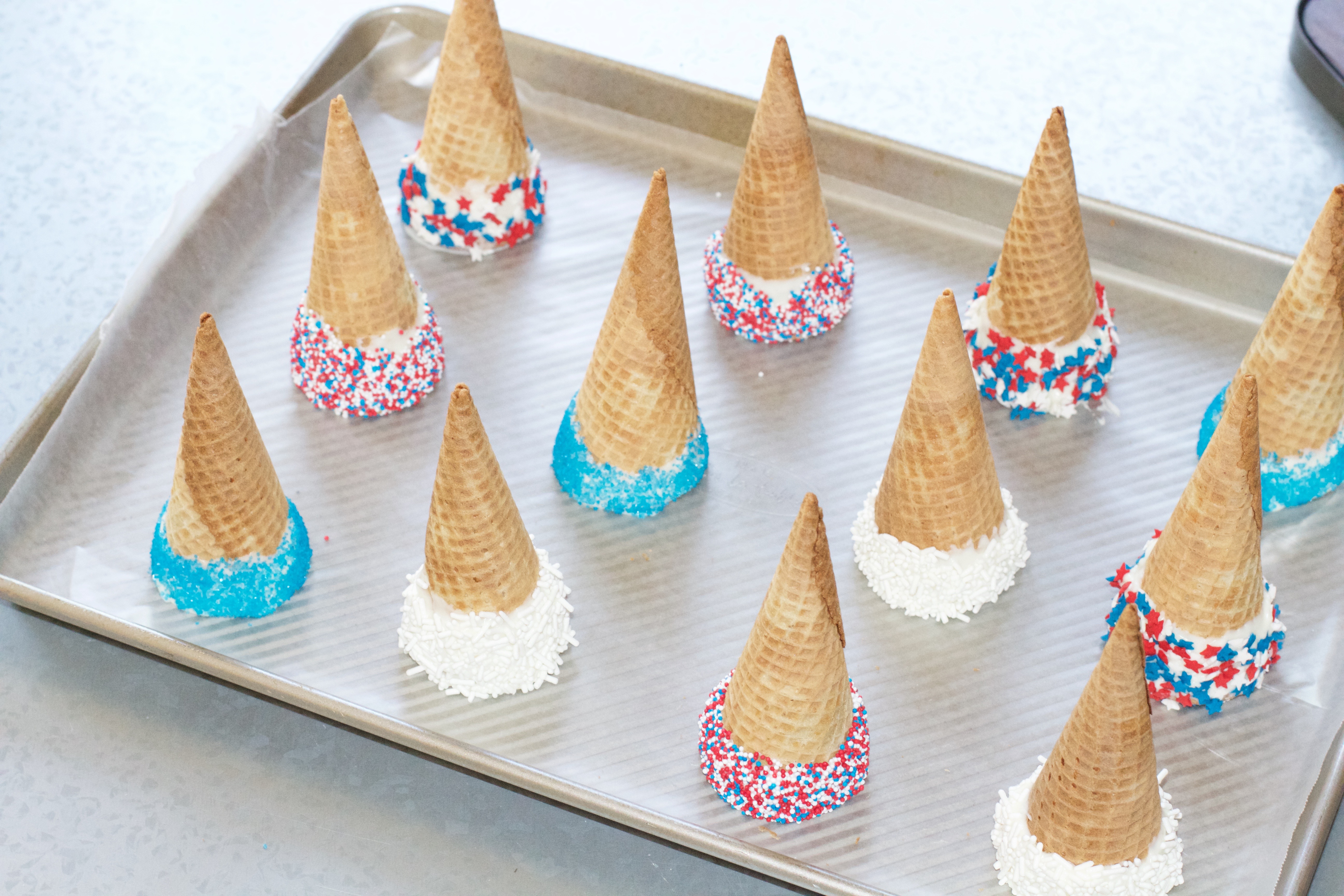 With the Fourth of July approaching, so begins the panic of what to bring to that BBQ you've been invited to?! You want something easy…so you think "I'll bring dessert," but then you realize you want something that's homemade and unique…and of course, patriotic! Well, today I'm sharing a simple dessert that's perfect for the 4th!
Since Independence Day is generally a hot one, a recipe with ice cream is a must, but I wanted it to remain easy so I thought why not just make tasty ice cream cones?! These pretty patriotic cones are both festive and delicious! Plus they only involve a few ingredients:
Ingredients:
Sugar Cones
1 Bag of White Chocolate (or candy melts!)
Red, White & Blue Sprinkles
Vanilla Ice Cream
Steps:
Melt the white chocolate using a double boiler. Make sure that the water in the bottom pot doesn't touch the top pot (or bowl) where you put the chocolate as this would scorch the chocolate. Continuously stir until completely melted. If it starts to melt but then hardens, take it off the heat, add a little vegetable oil, and stir with a whisk until it becomes a creamy consistency.
Dip the tops of the cones into the white chocolate, giving them an even and thick coat.
Immediately roll the tops of the cones in the sprinkles to ensure that they stick.
Place the decorated cones on a baking sheet lined with wax paper and put them in the refrigerator for an hour.
Scoop ice cream & serve!
Super simple right?! My best friend, Carlee, and I made them together and had such a fun time (see pictures below!). These will definitely be a hit at any 4th of July party!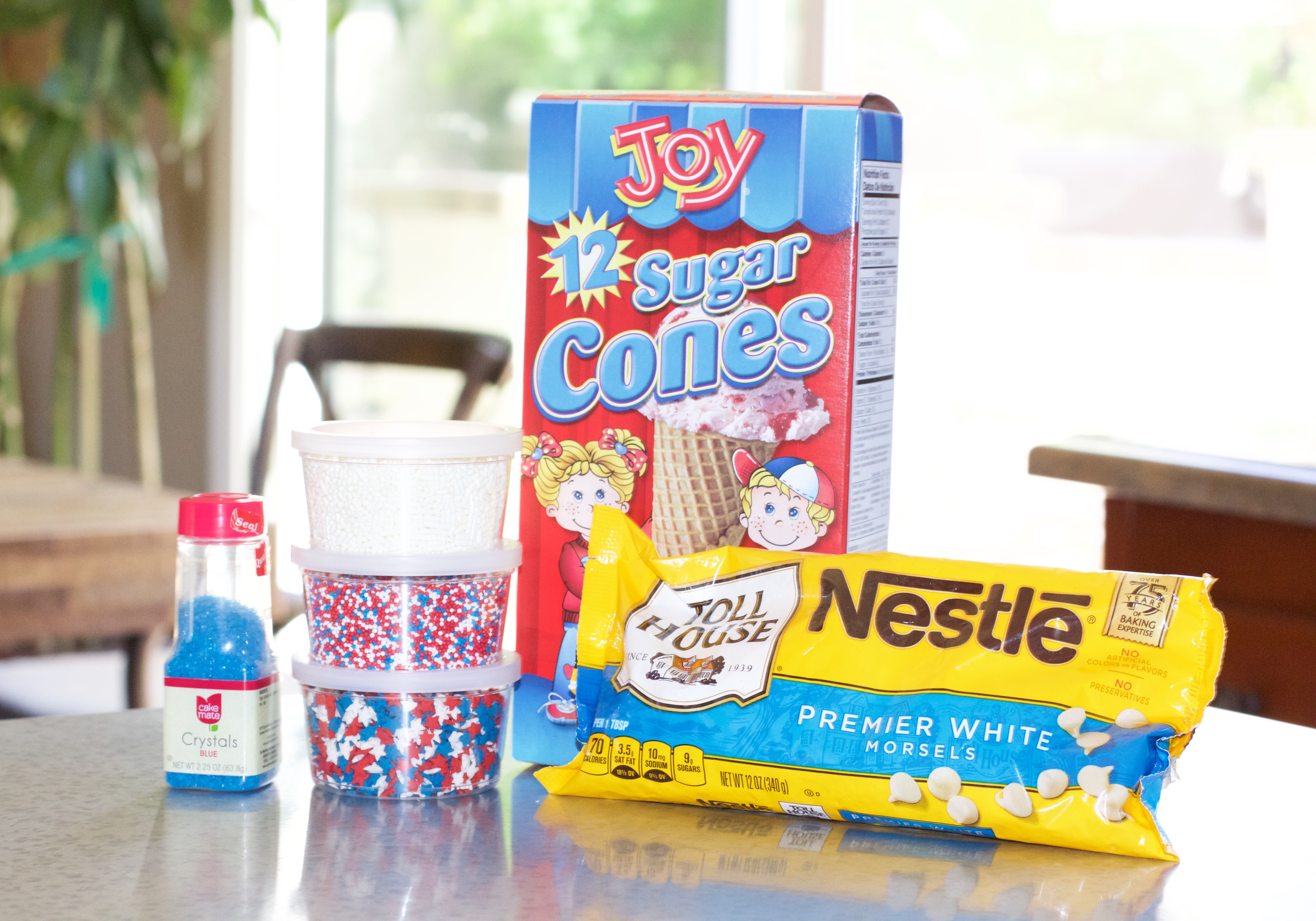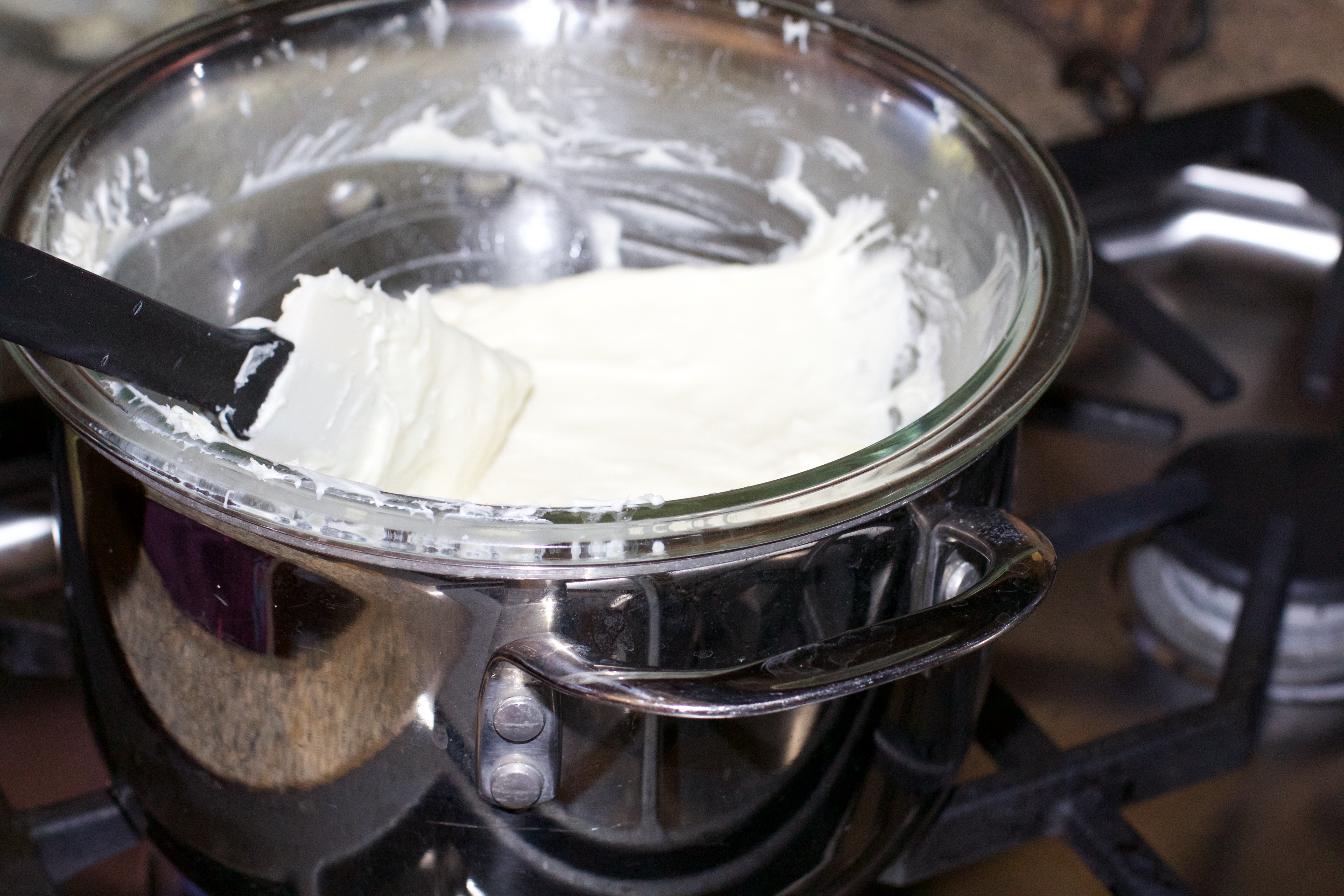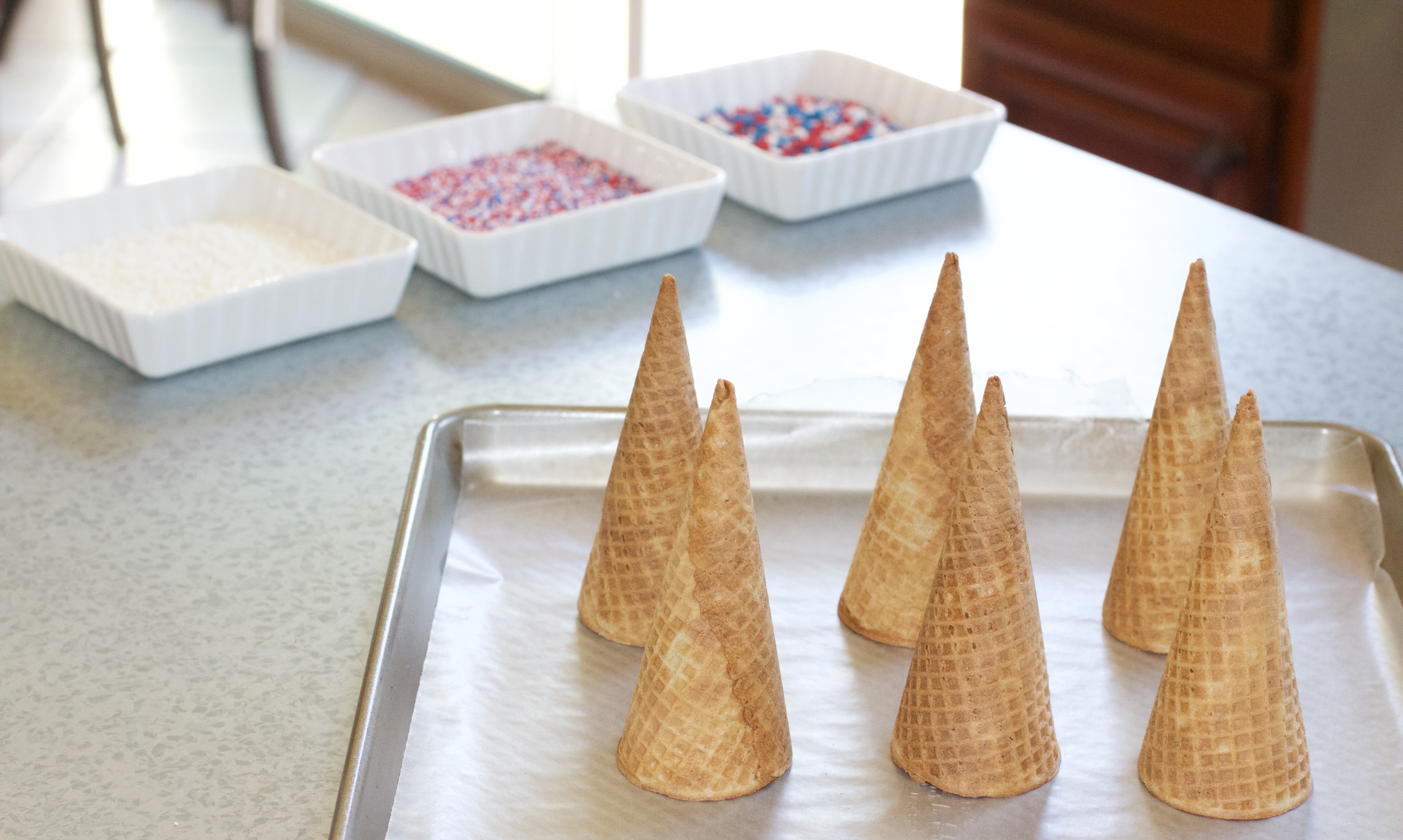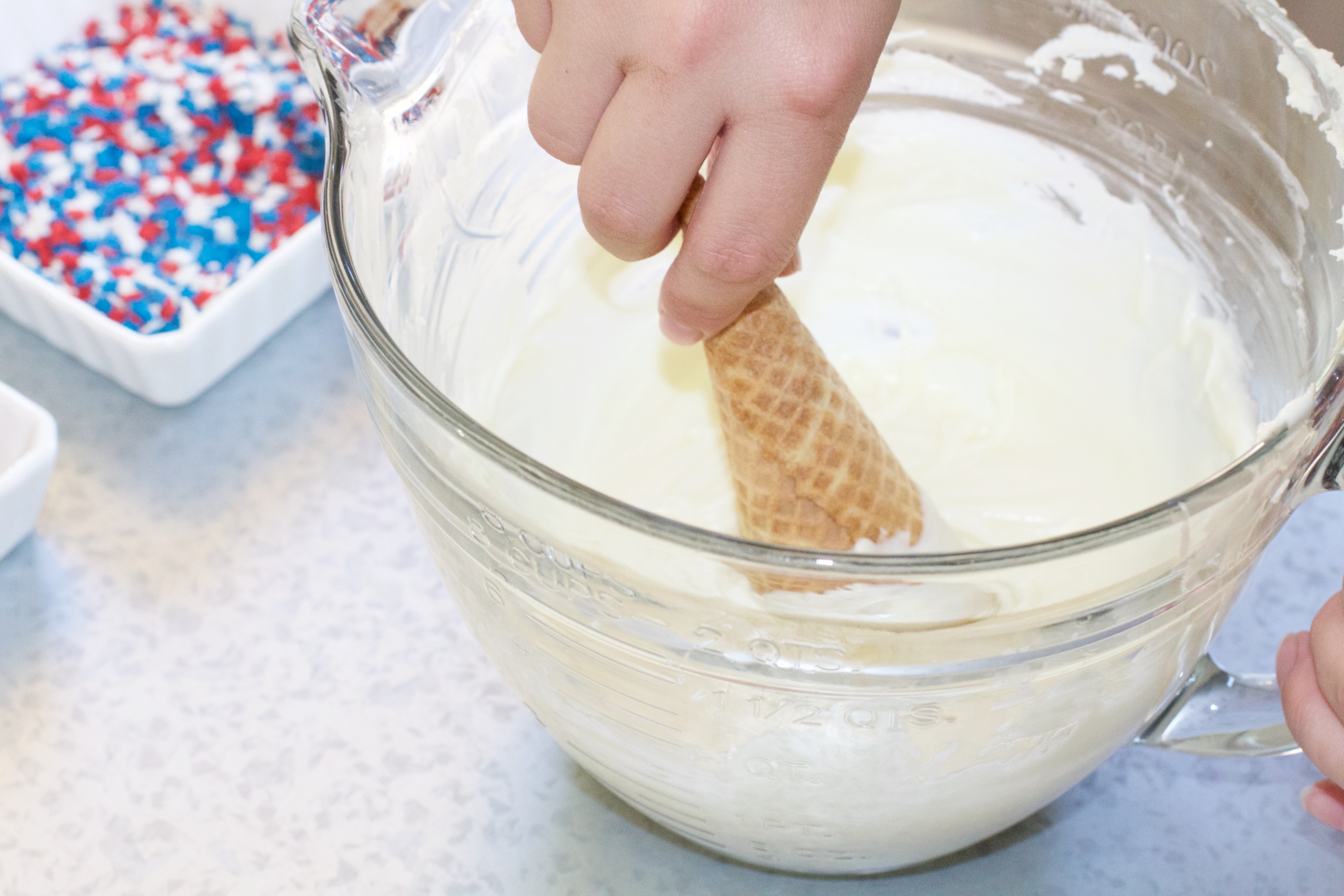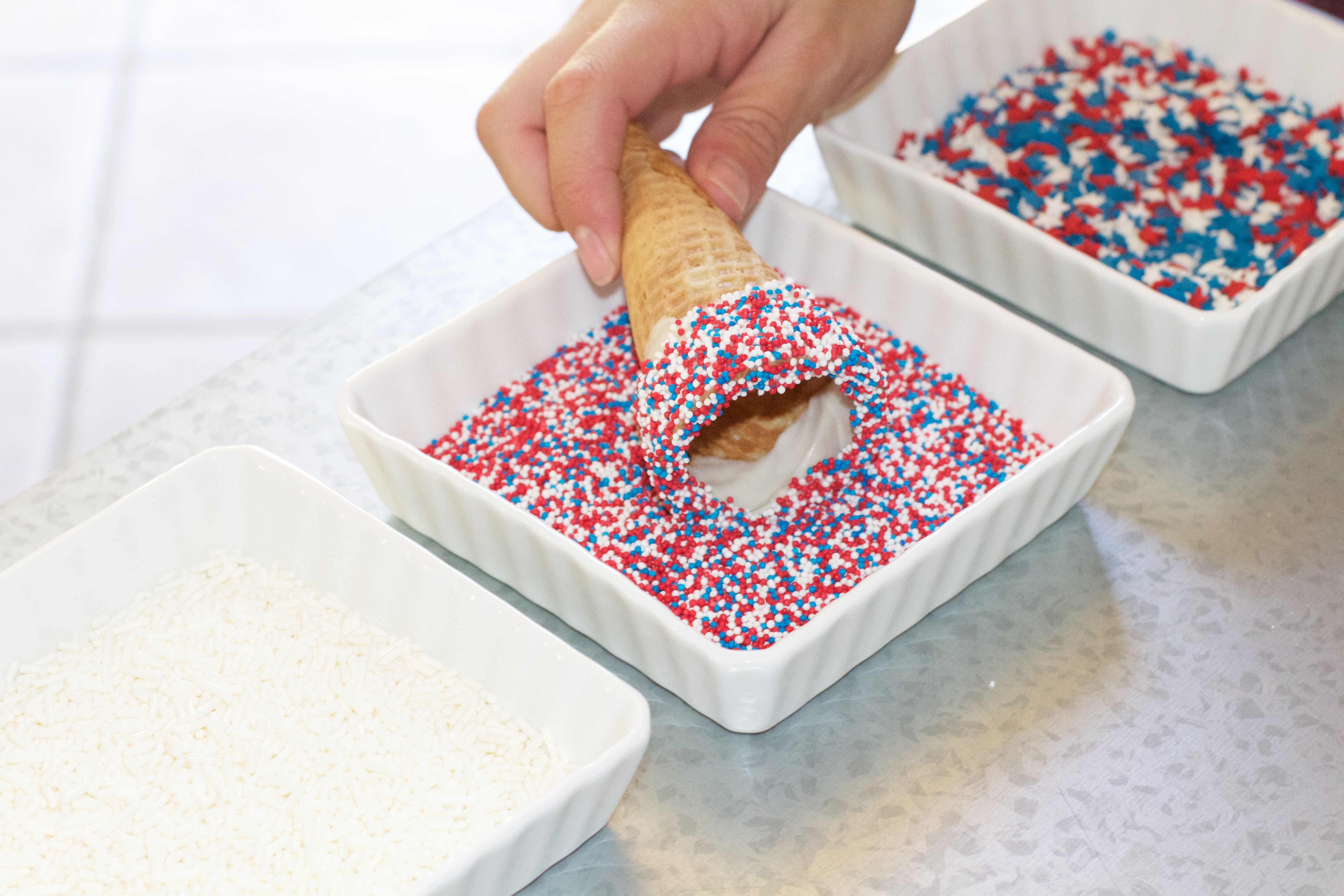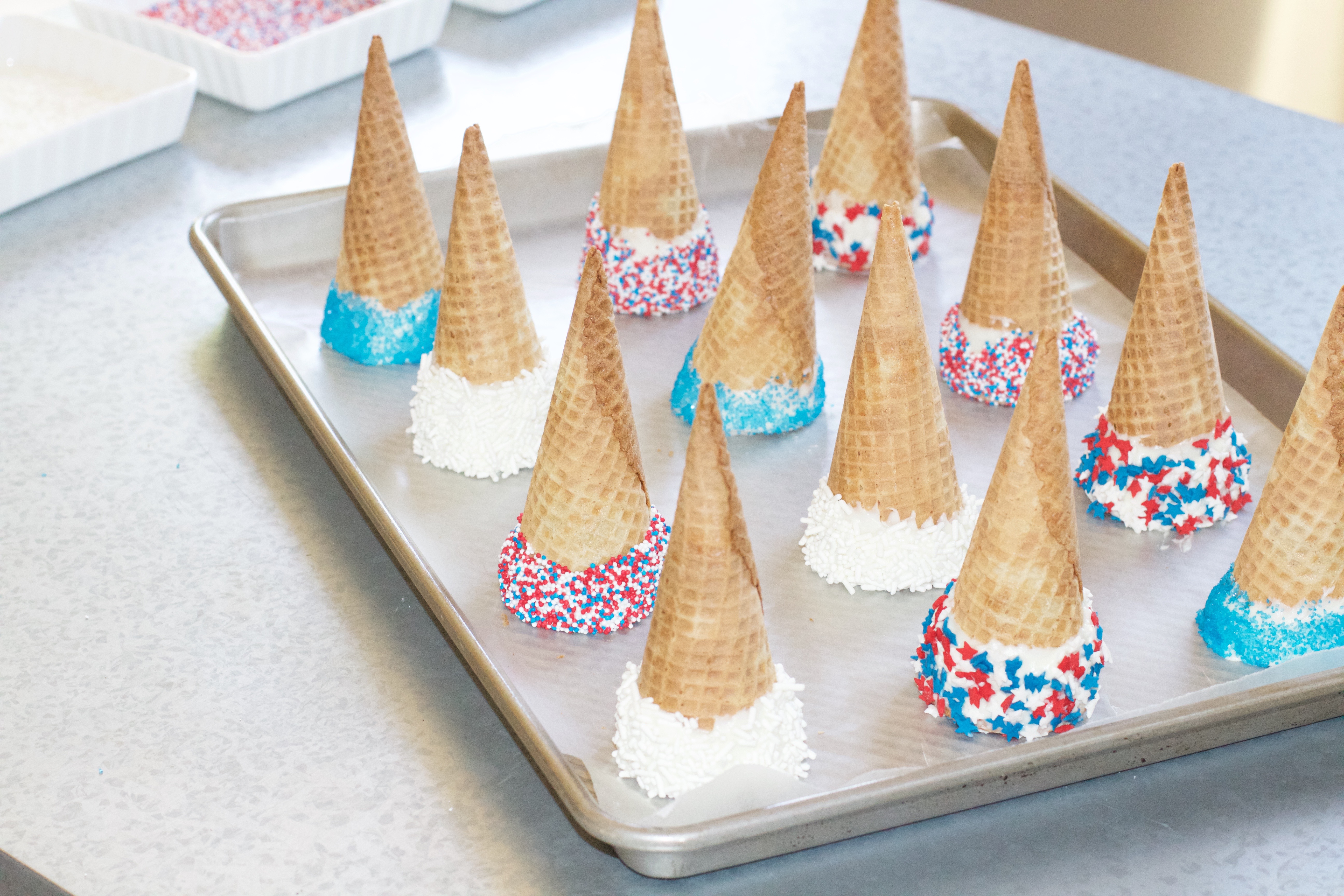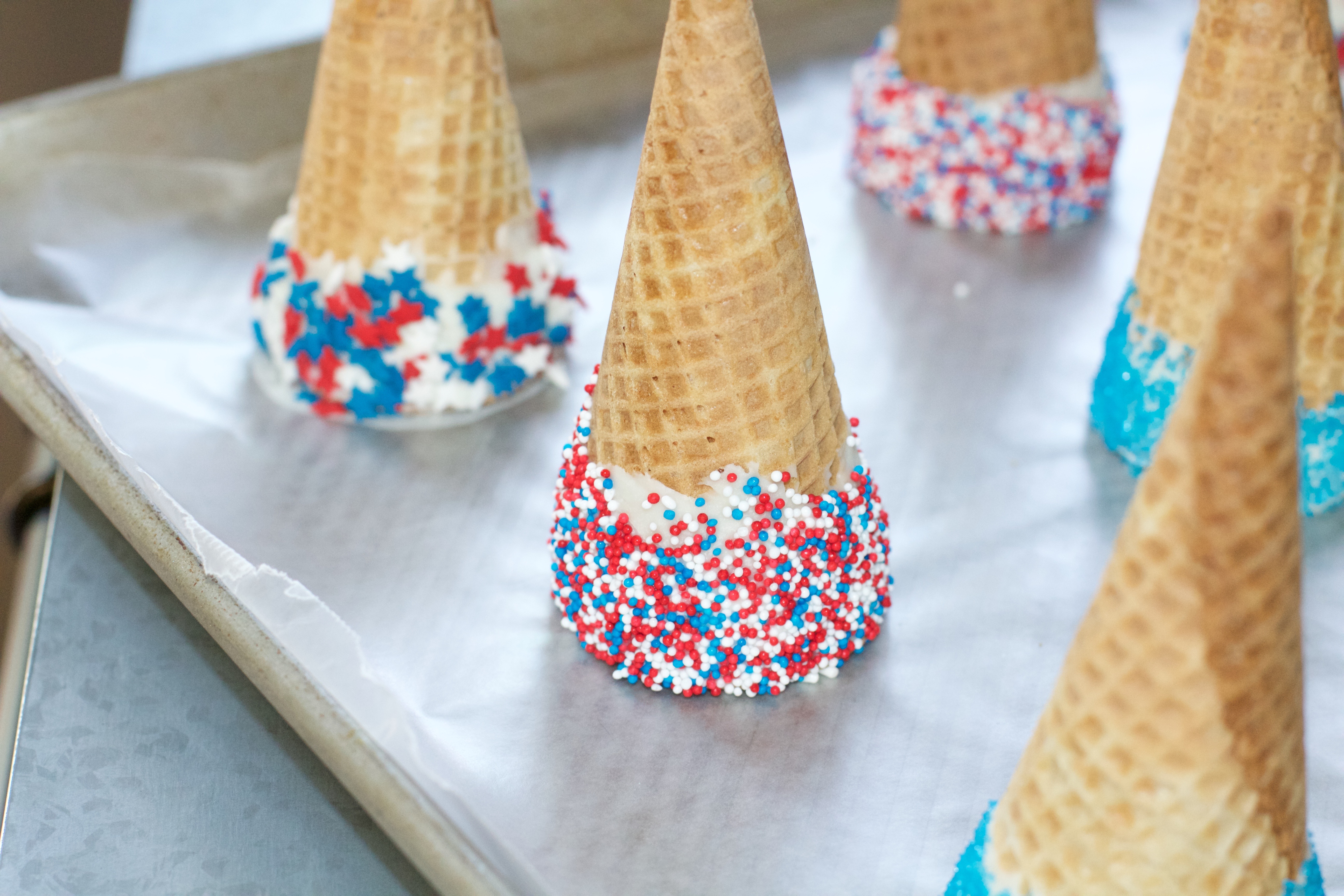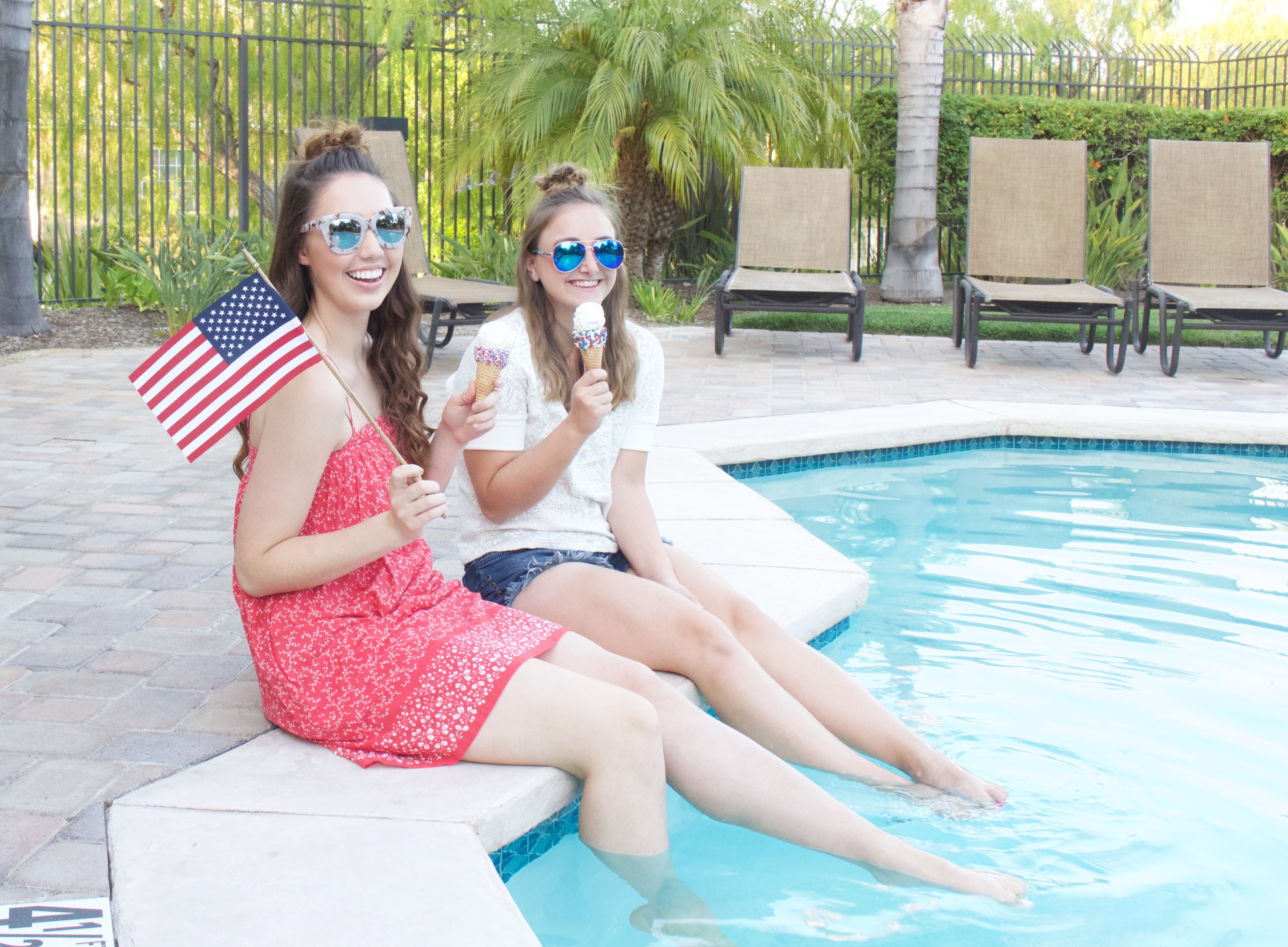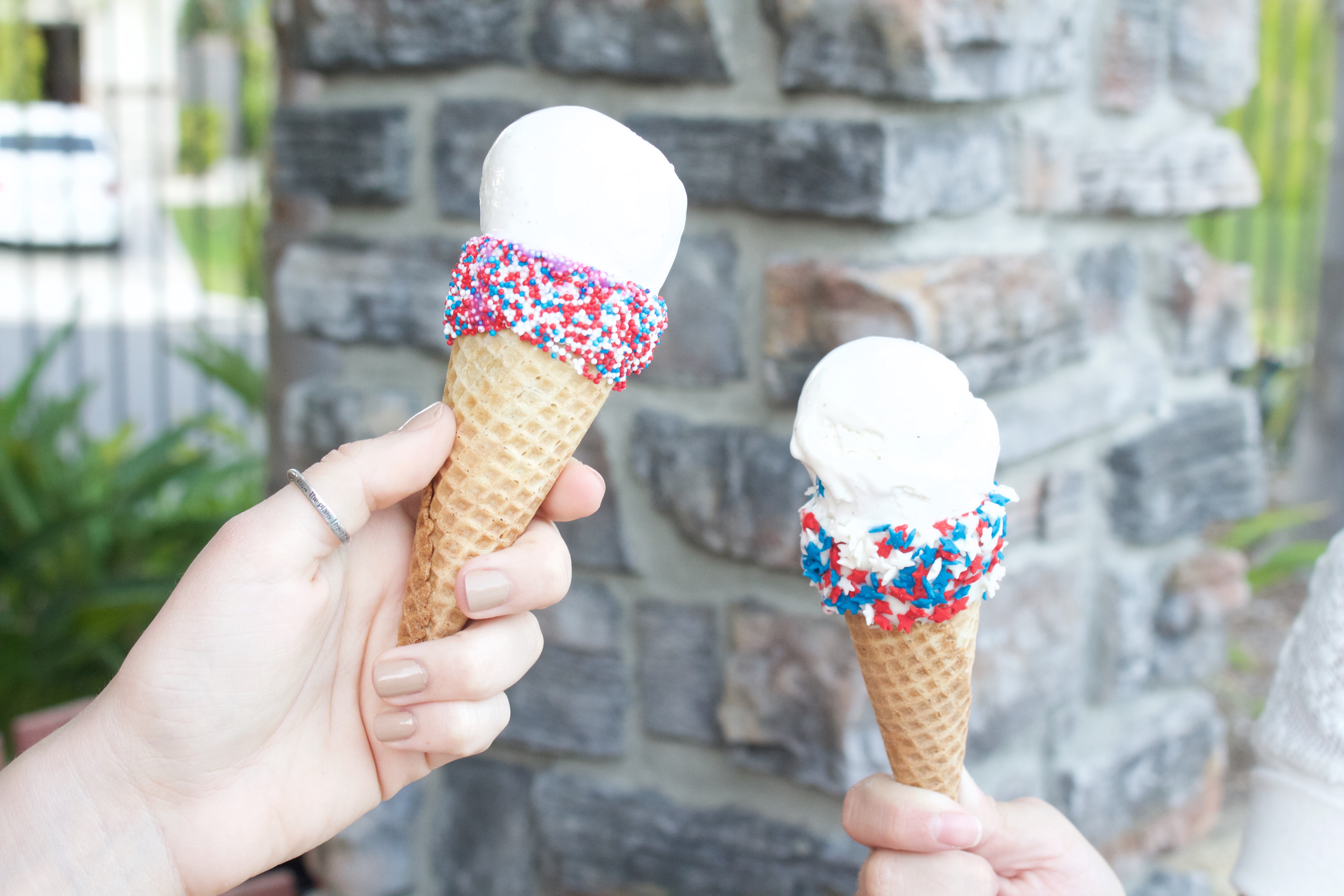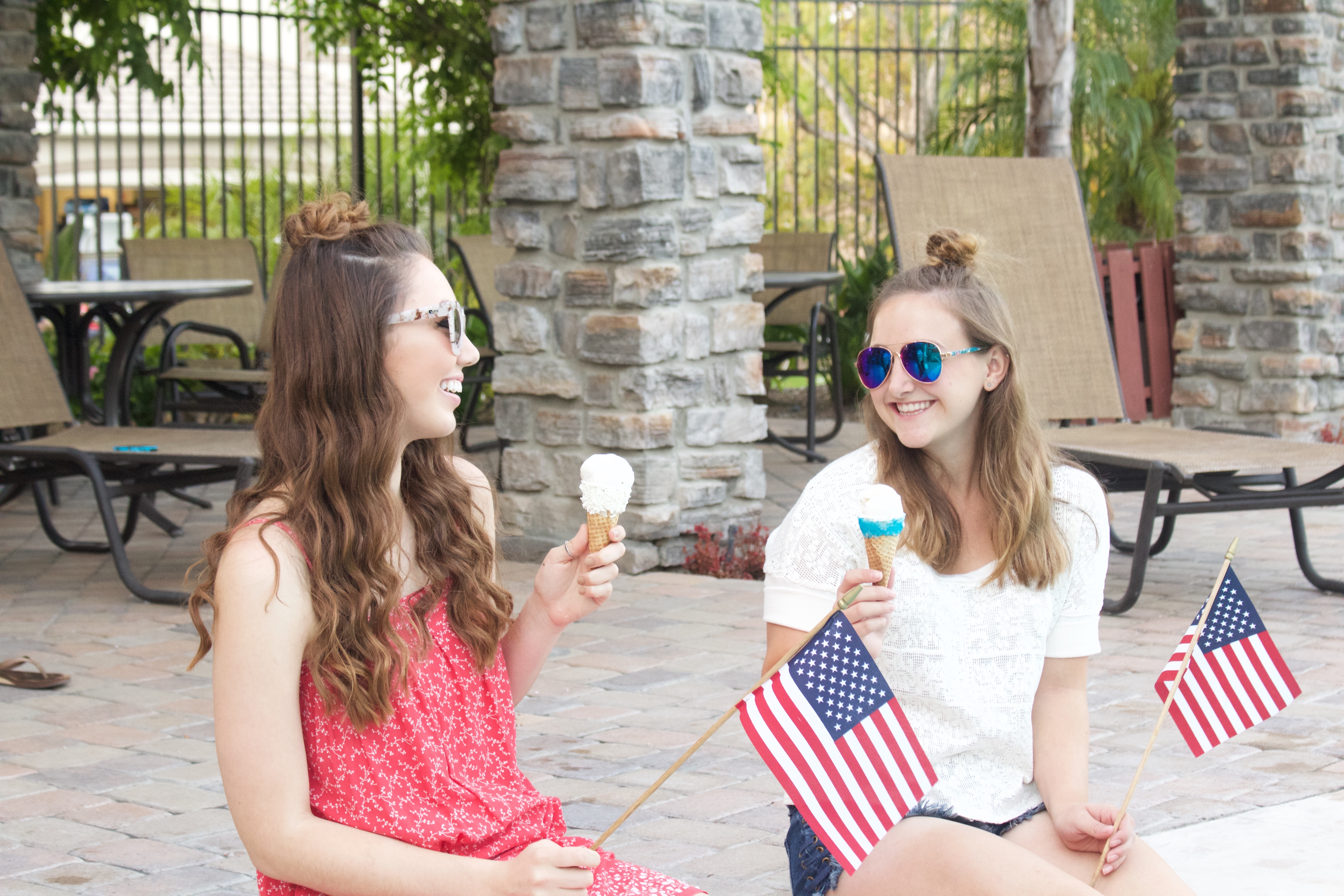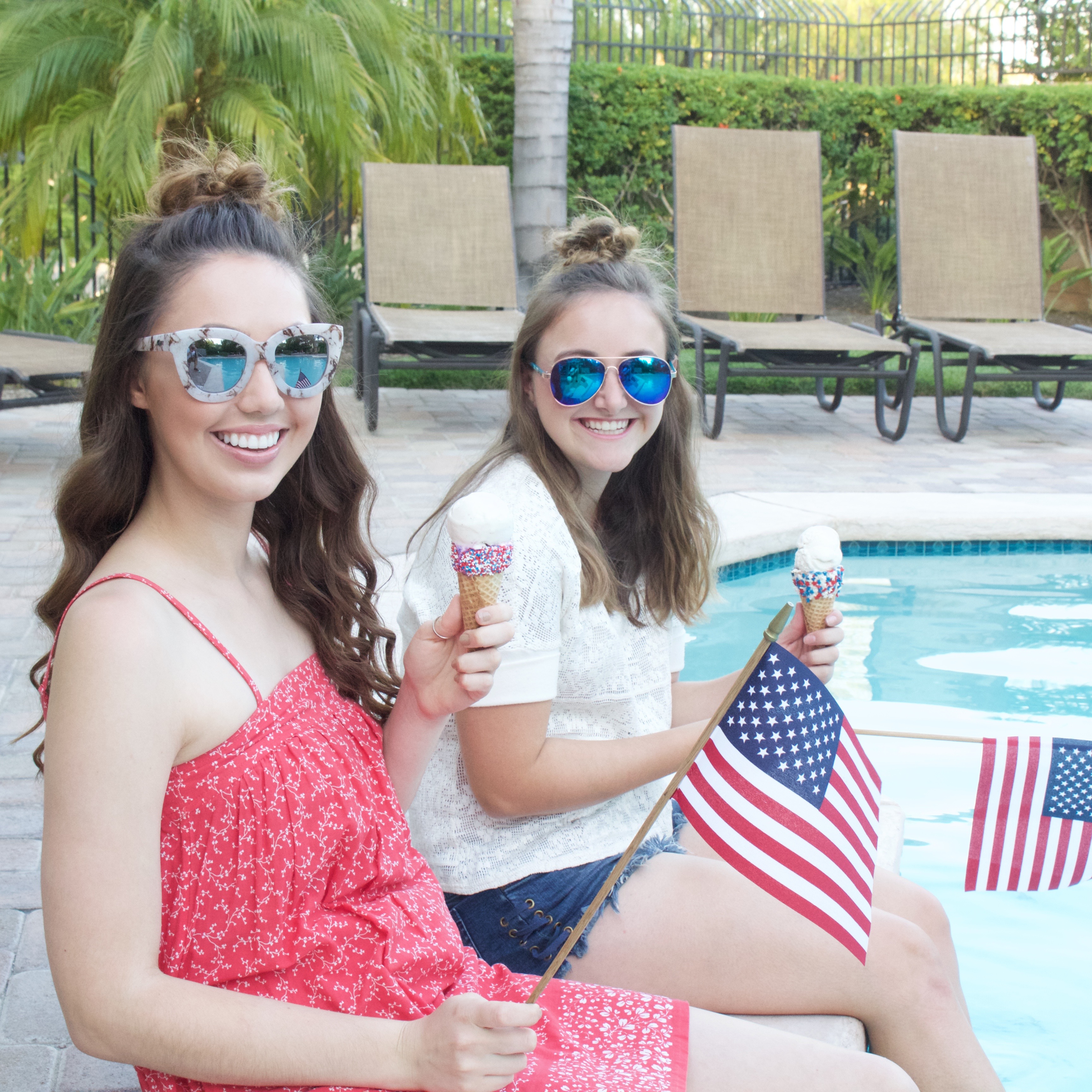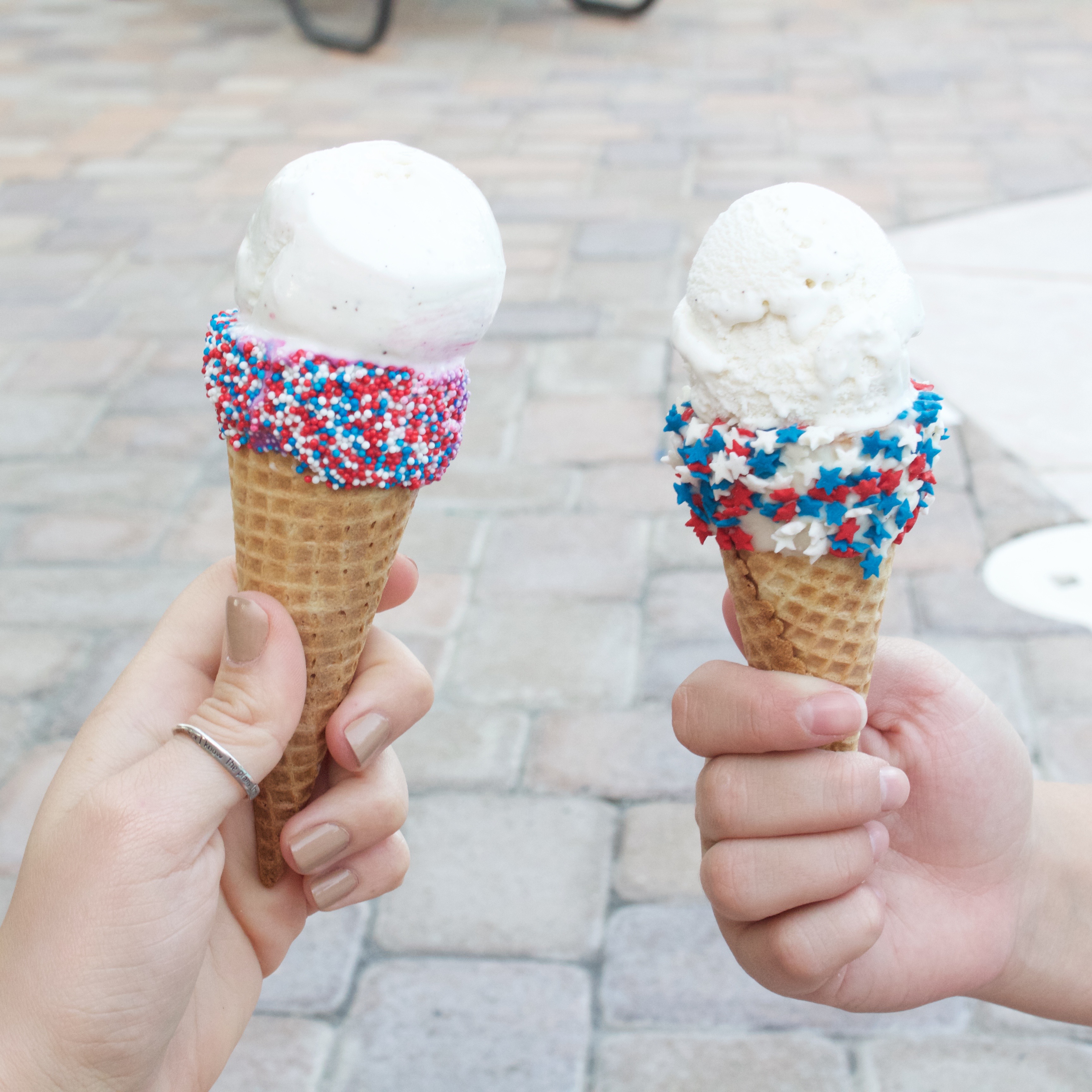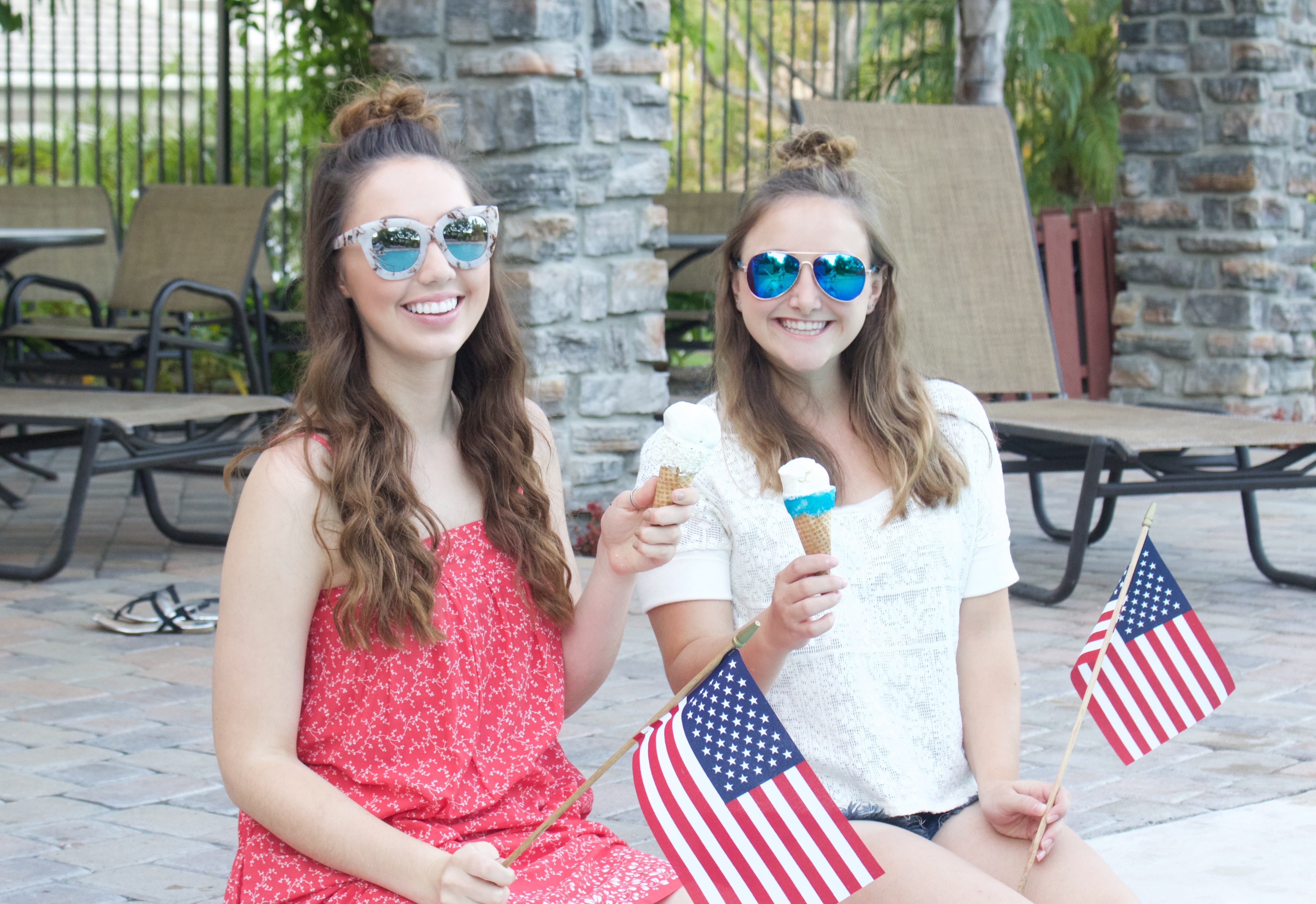 Thanks for reading! If you have any questions let me know!
xoxo Kendall