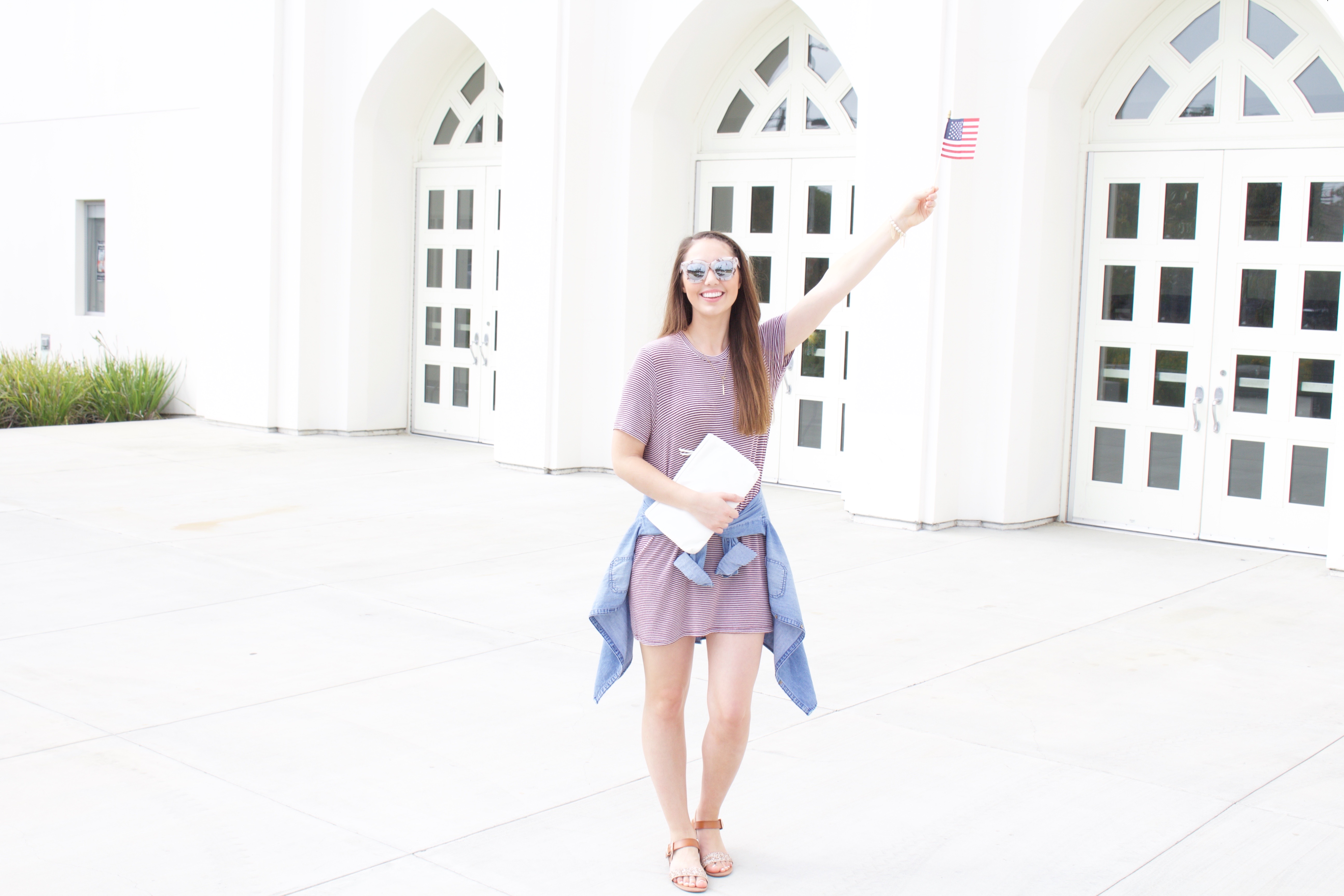 I don't know about you, but I can honestly say that the Fourth of July is one of my favorite holidays! There are so many things about it that I love…spending time BBQing with family and friends, eating yummy food (especially apple pie a la mode!!), celebrating this beautiful country I am so blessed to call home…the list could go on and on! Before all the fun though is the holiday prep and while you're probably thinking about how you have to make the potato salad (or patriotic ice cream cones as seen in my post here), in my mind picking out a festive outfit is part of the prep too!
The 4th is definitely a more casual holiday, but looking stylish is a must! You have to look good in pictures right?! 😉 Since it's going to be warm, I think a t-shirt dress is the way to go! It's roomy (perfect for all that BBQ I'll be eating) and super comfortable! Then I tied a chambray around my waist to add a little shape and put on my favorite marbled sunnies and super affordable glitter sandals!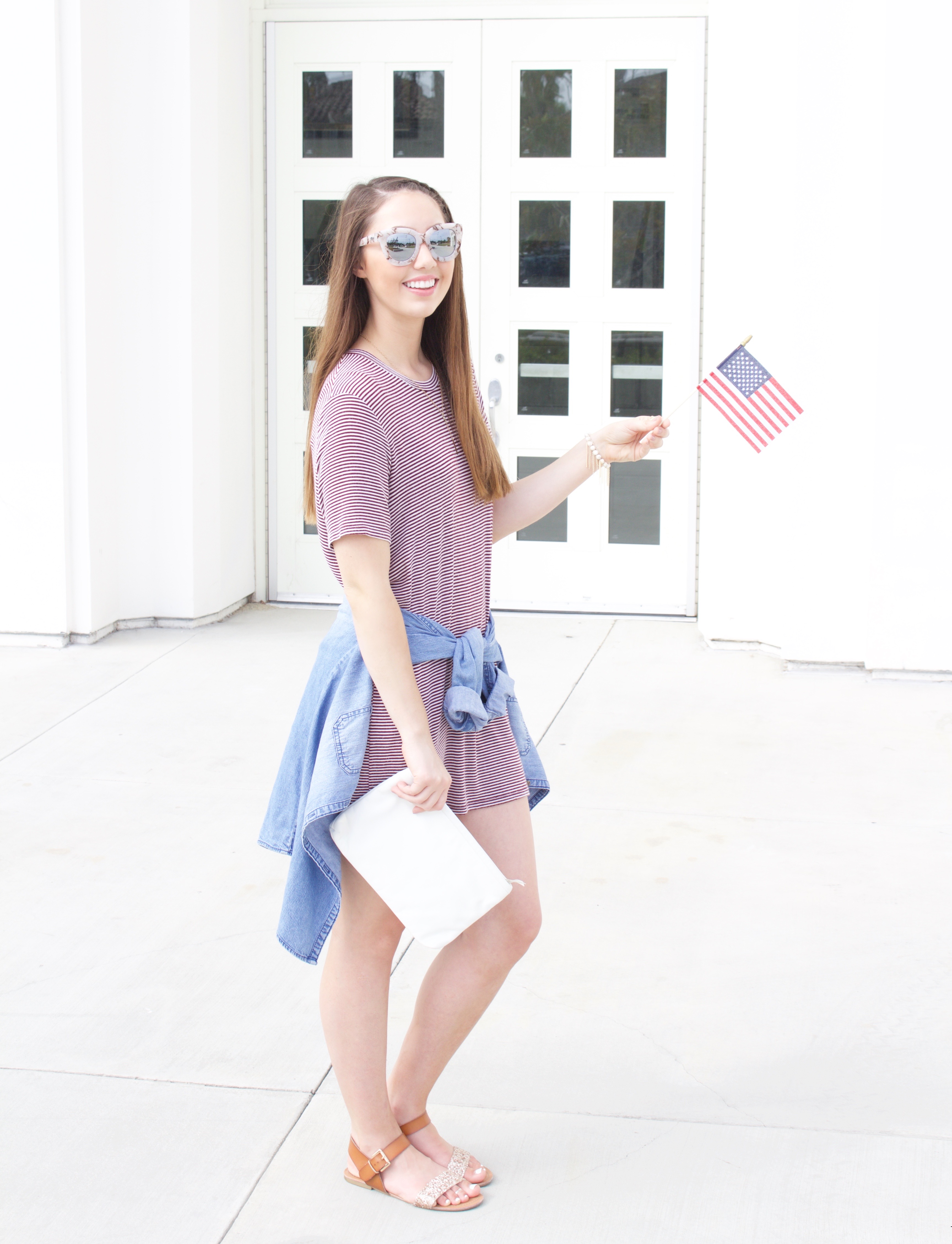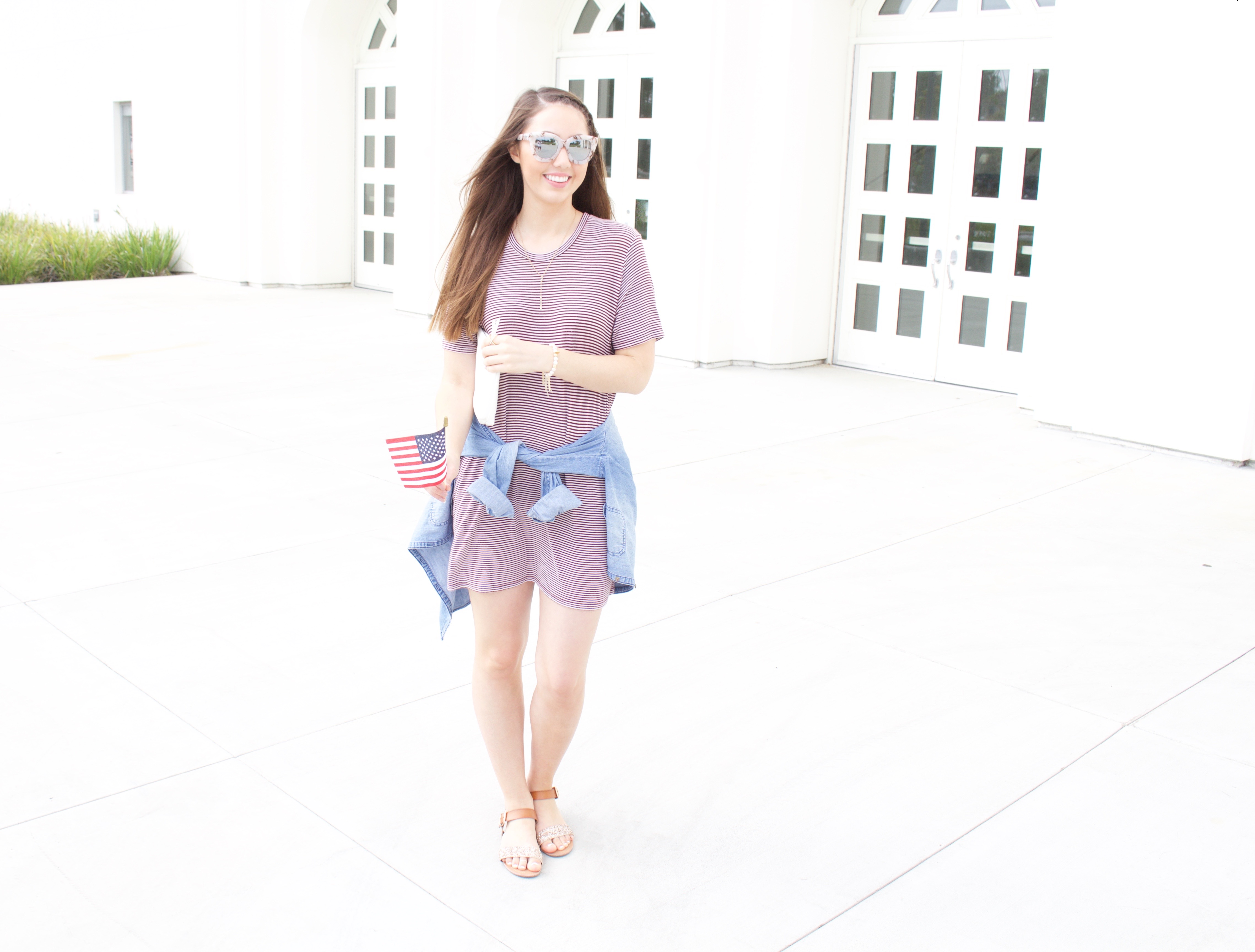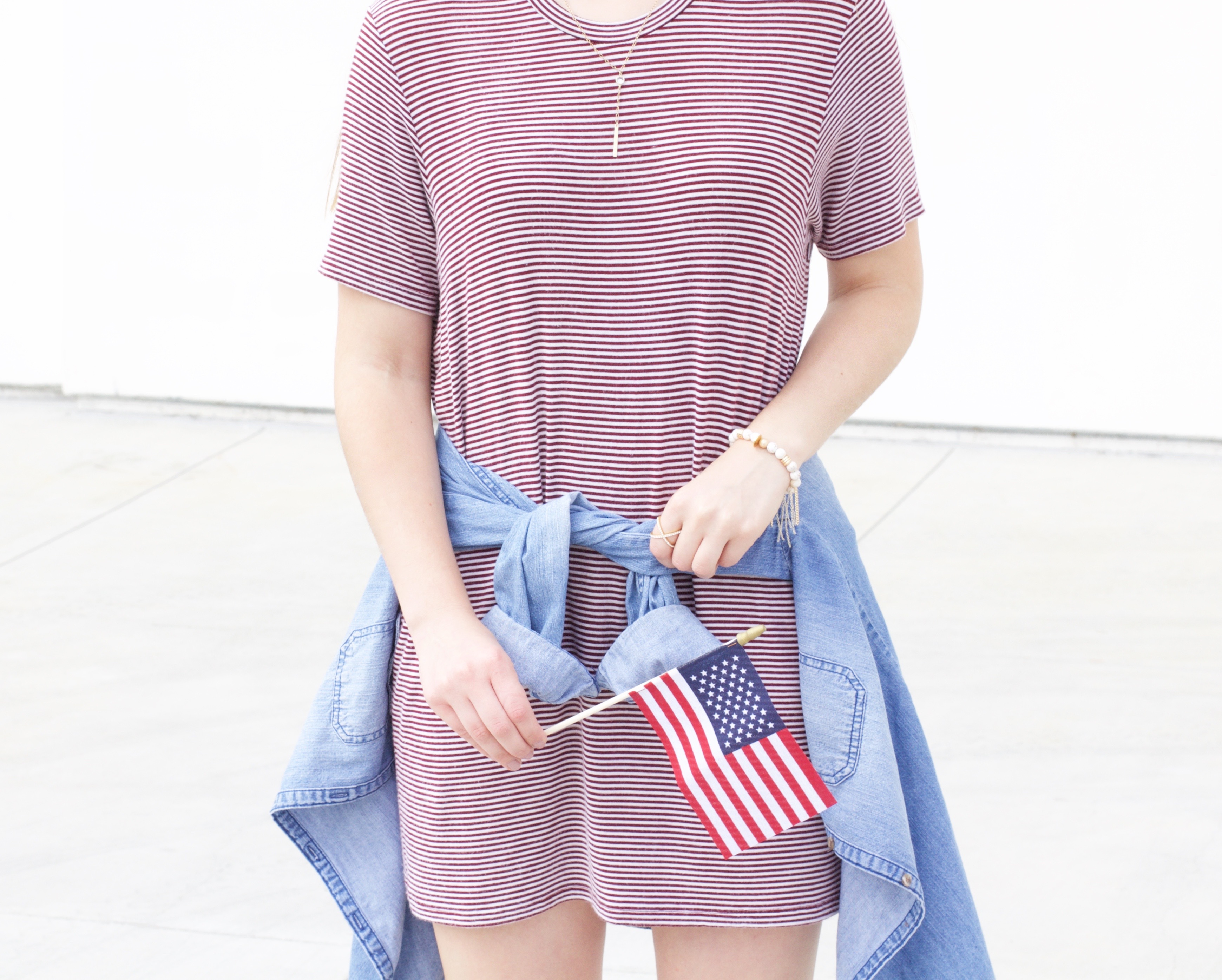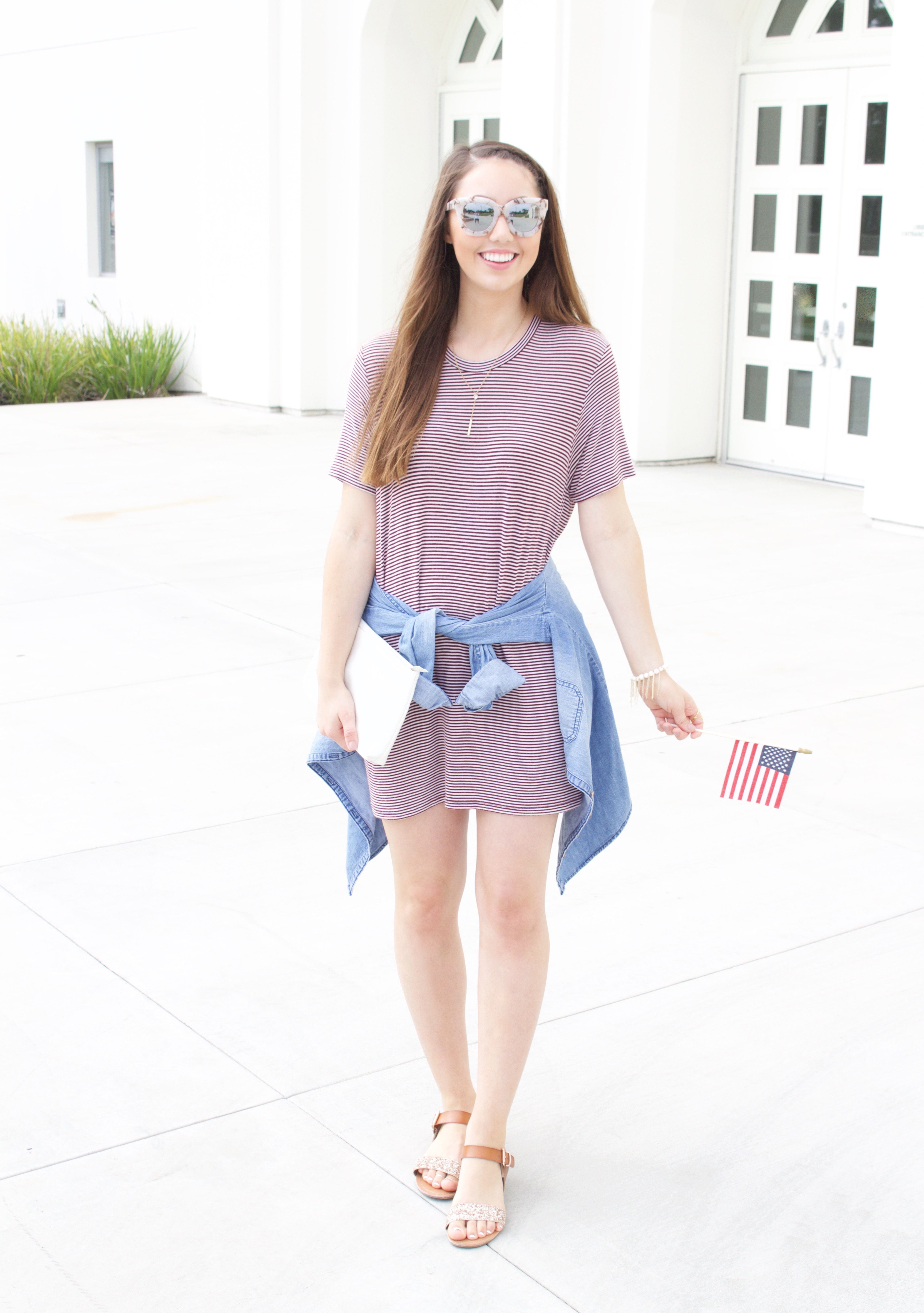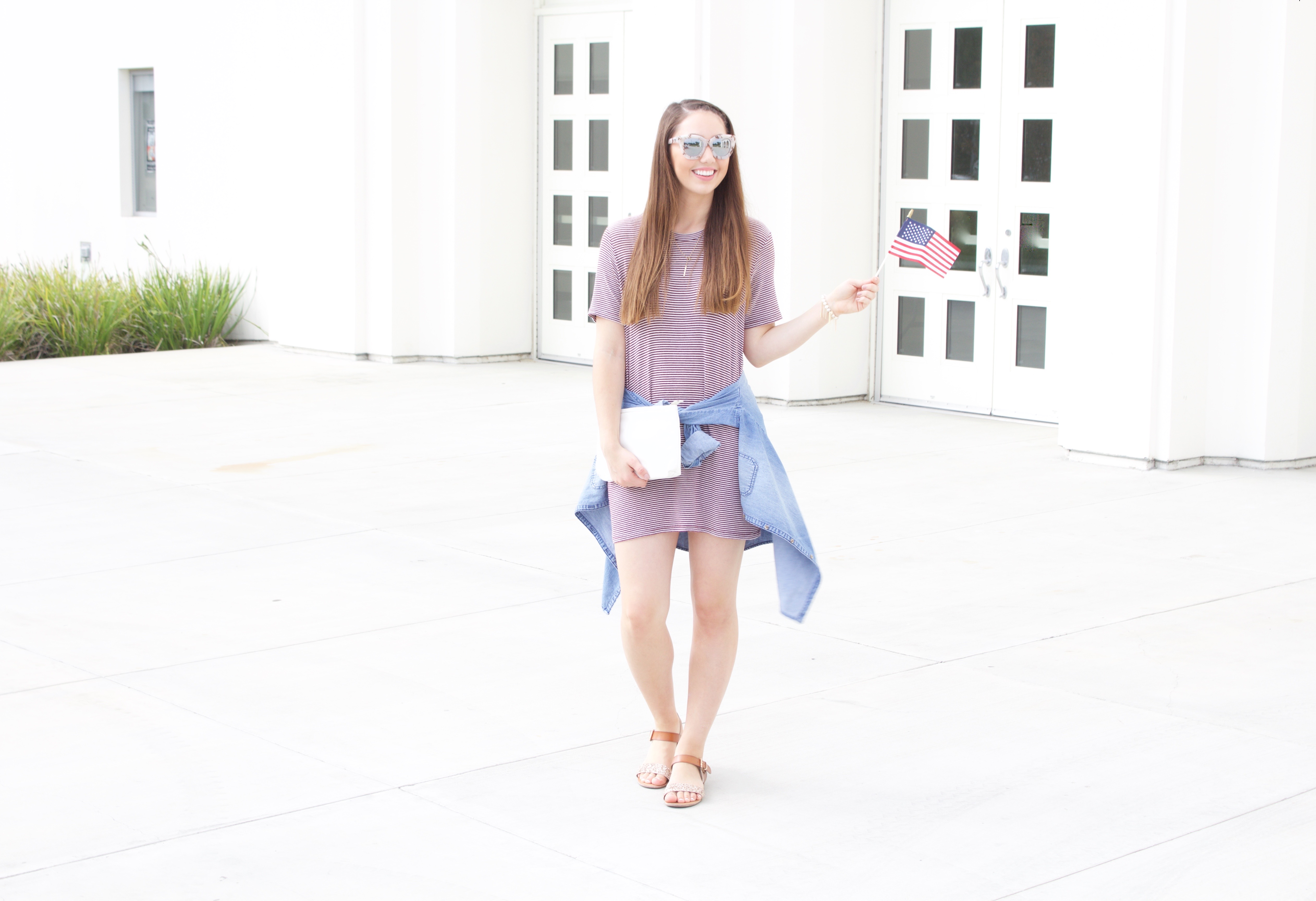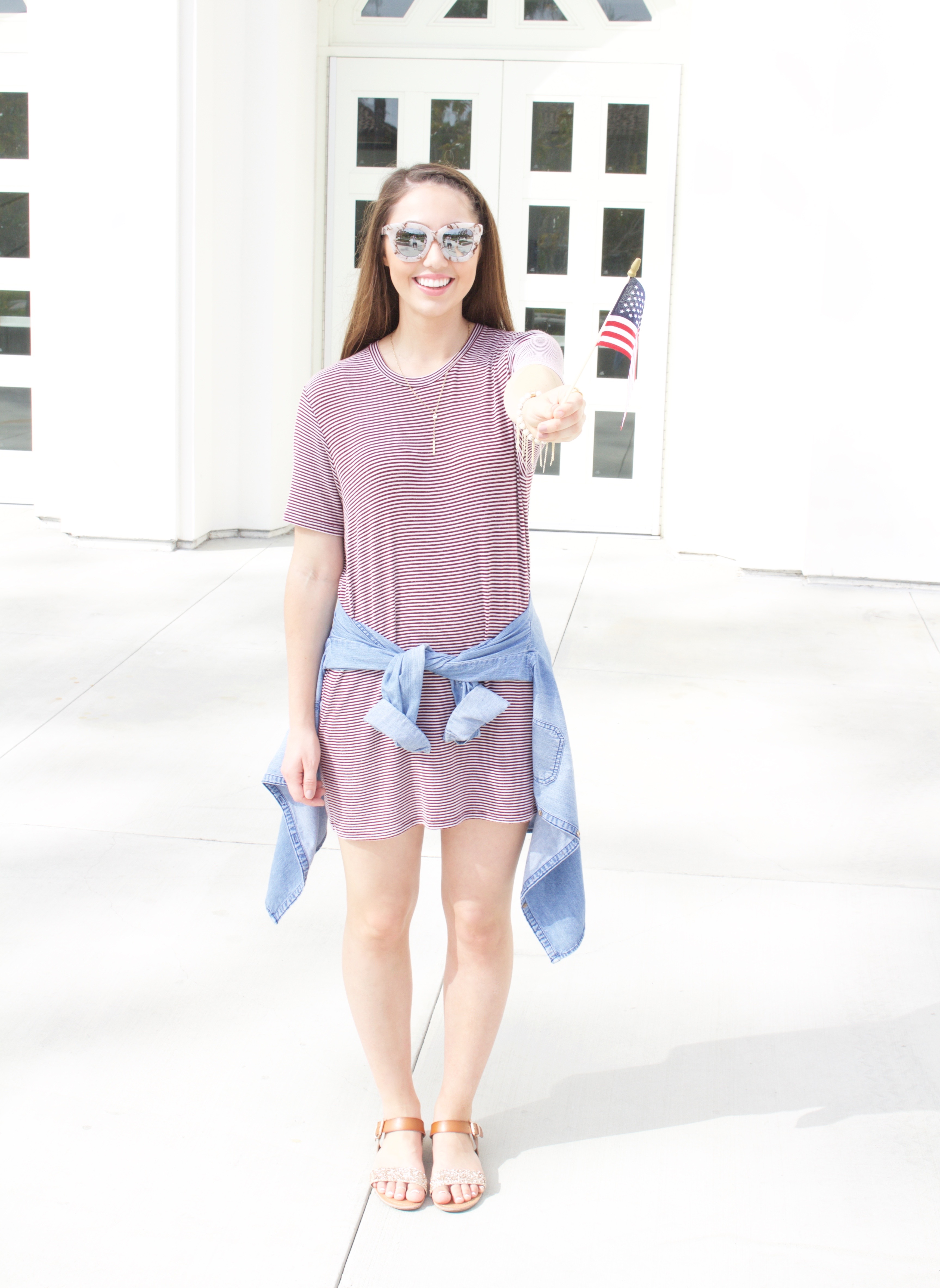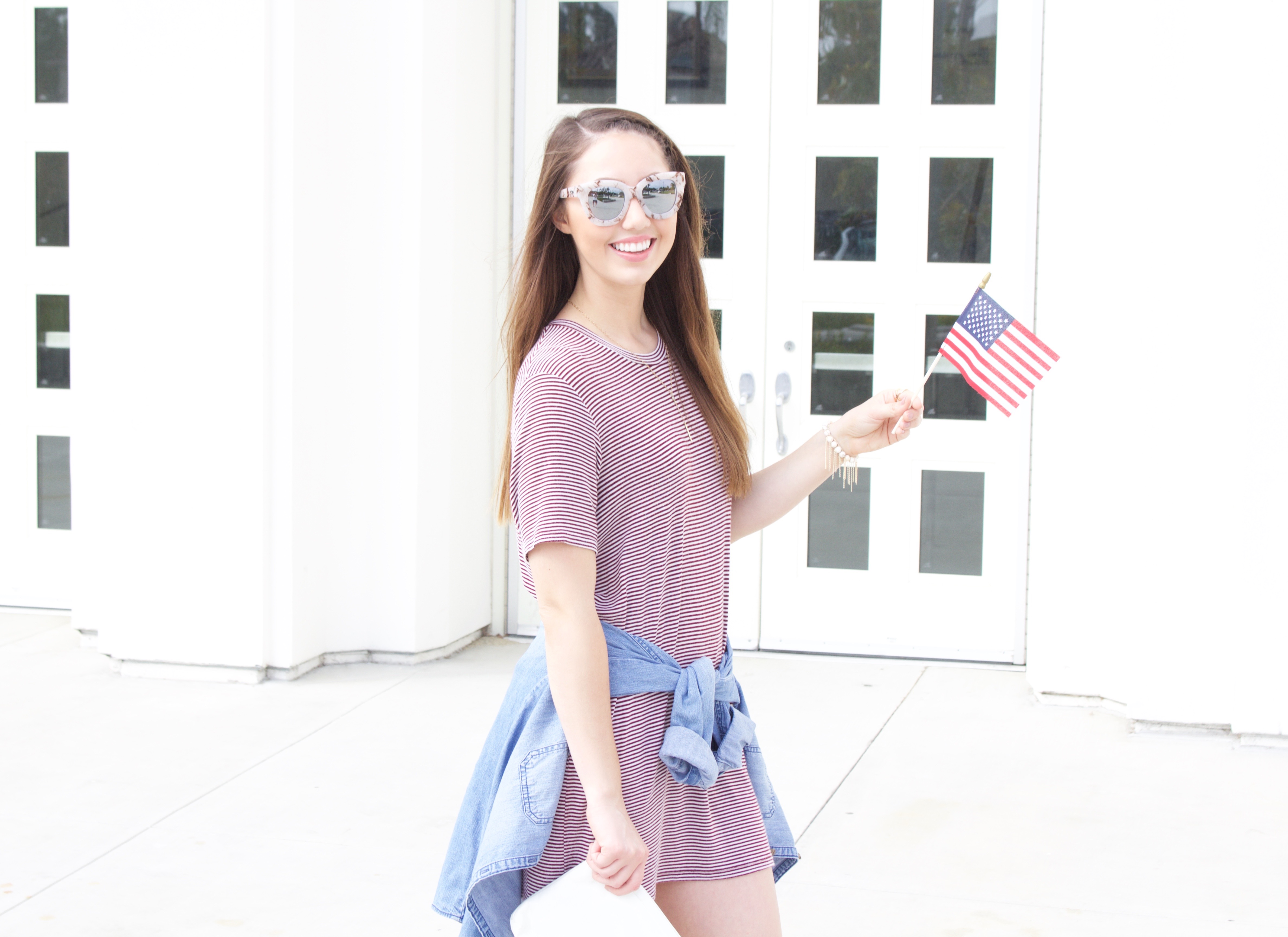 Striped T-shirt Dress, sold out, love this one & almost identical here | Marbled Sunglasses | Chambray, old, similar here | Glitter Sandals (under $20!!) | Lip Gloss – Caramel Infused | Chain Necklace | Crisscross Pavé Ring | Gold Fringe Beaded Bracelet, in-store
Thanks for reading! I hope this post gave you a little outfit inspiration!
xoxo Kendall