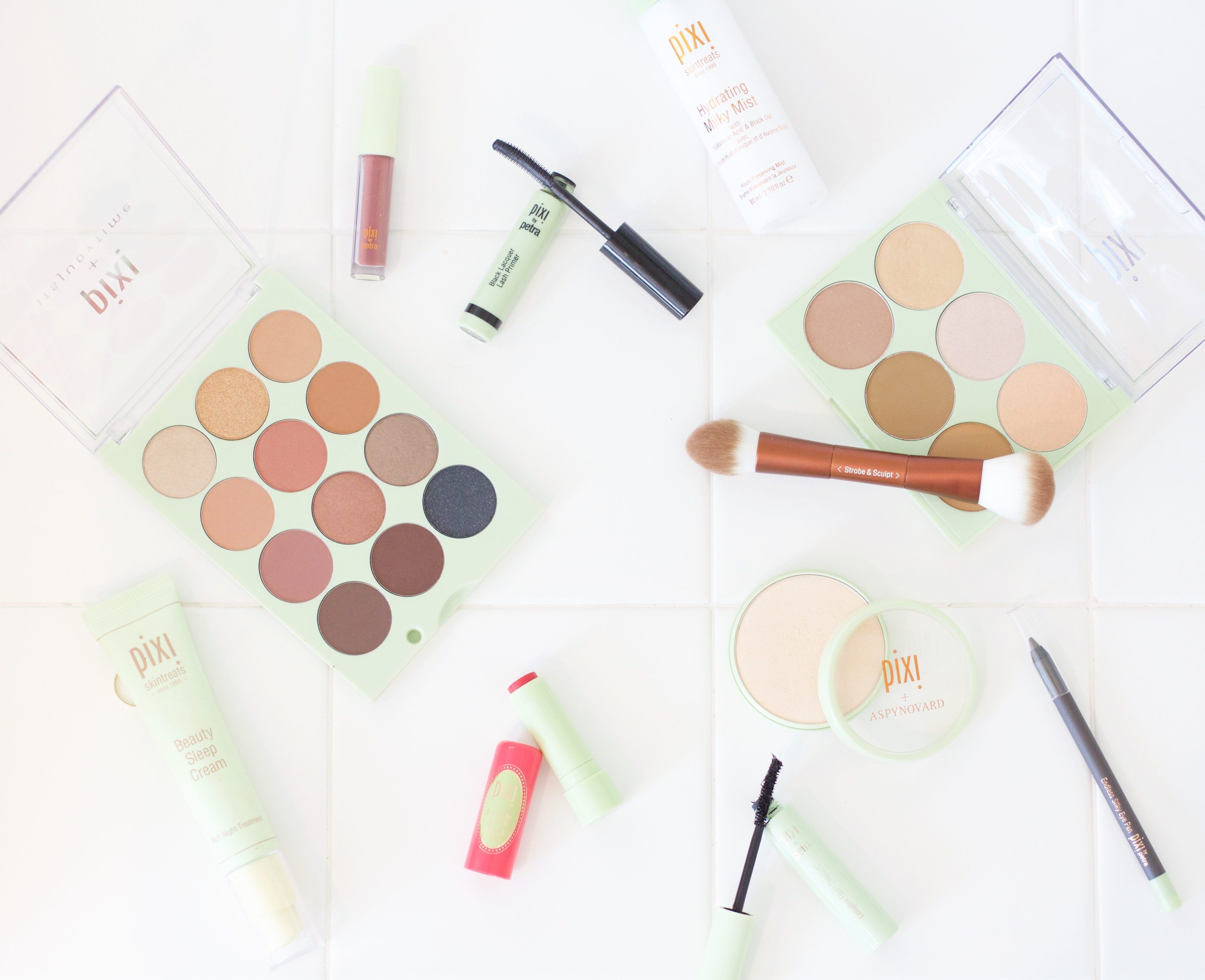 If you've been a reader of My Styled Life for a while or if you follow me on Instagram (@mystyledlife_), then you know that I'm a big fan of Pixi Beauty. They have sent me products to try out over the past six months or so, and over time I've developed some favorites that I've incorporated into my beauty routine. Today I've rounded up the best Pixi by Petra beauty products to share with you! Let me note that I'm not being paid for this post, I've just fallen in love with these products and had to share – plus you can't beat the price point! Since I have so many favorites, I've organized them by category below:
Skin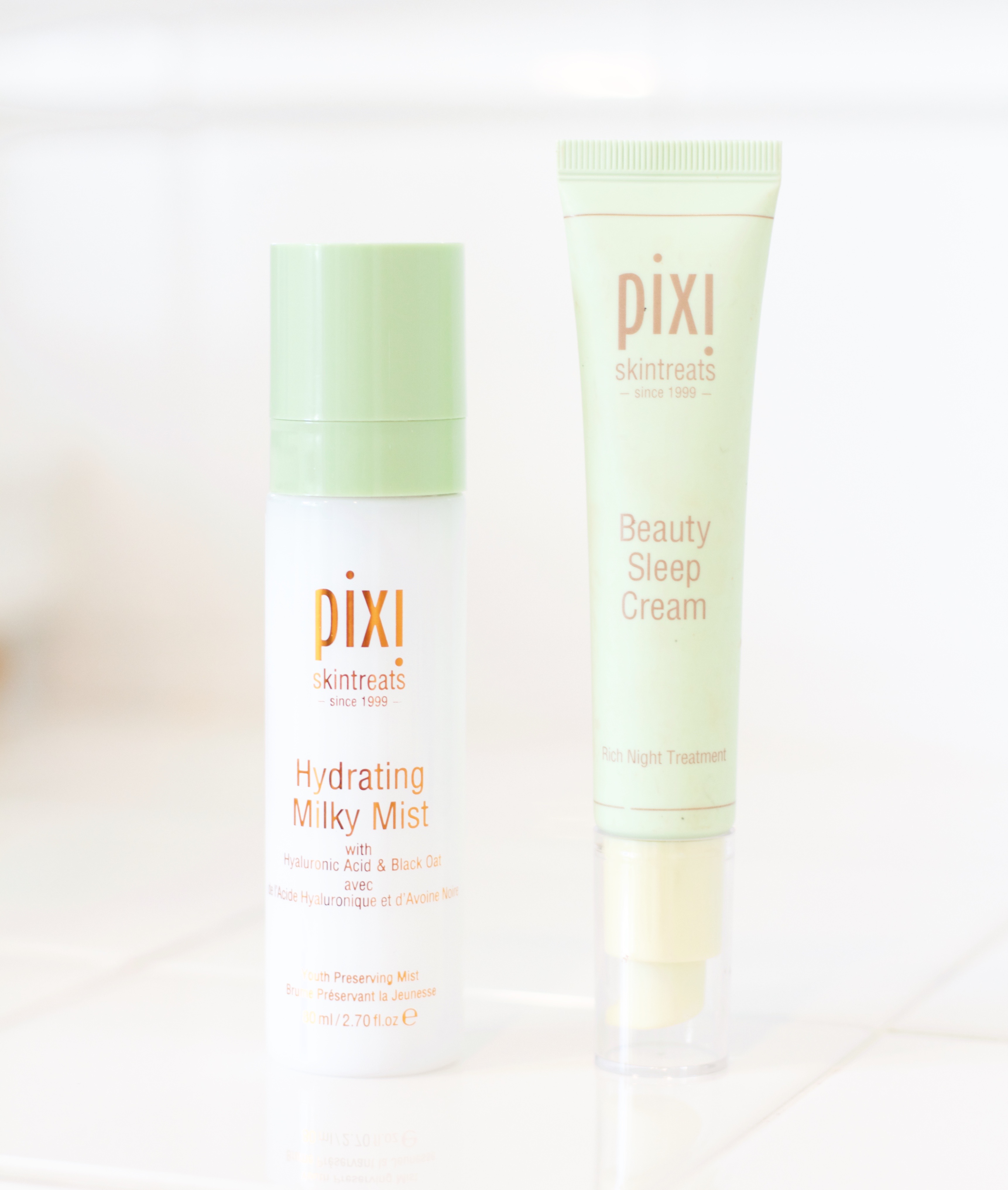 Hydrating Milky Mist | Beauty Sleep Cream
I'll admit that in the past I didn't care that much about skincare products. However, I've recently been on the hunt to find some some good ones so that I can create a full-on skincare routine! One item I'm loving is the Hydrating Milky Mist. This light spray plumps, refreshes and calms skin with hyaluronic acid and a blend of black oat, provitamin A and linoleum acid. Spray-on products like this one are my jam because they are so easy to use!
The other skincare product I really like is the Beauty Sleep Cream. This is another moisturizing product – perfect for the upcoming summer months when my skin gets dry. I really like that this night cream doesn't feel heavy on the skin and leaves my skin more hydrated. I have combination skin and it works well for me. Plus, it smells amazing (combo of lavender, lemon and bergamot oils) and is made with 100% natural mango butter, which is known for its skin-strengthening and elasticity-enhancing properties.
Eyes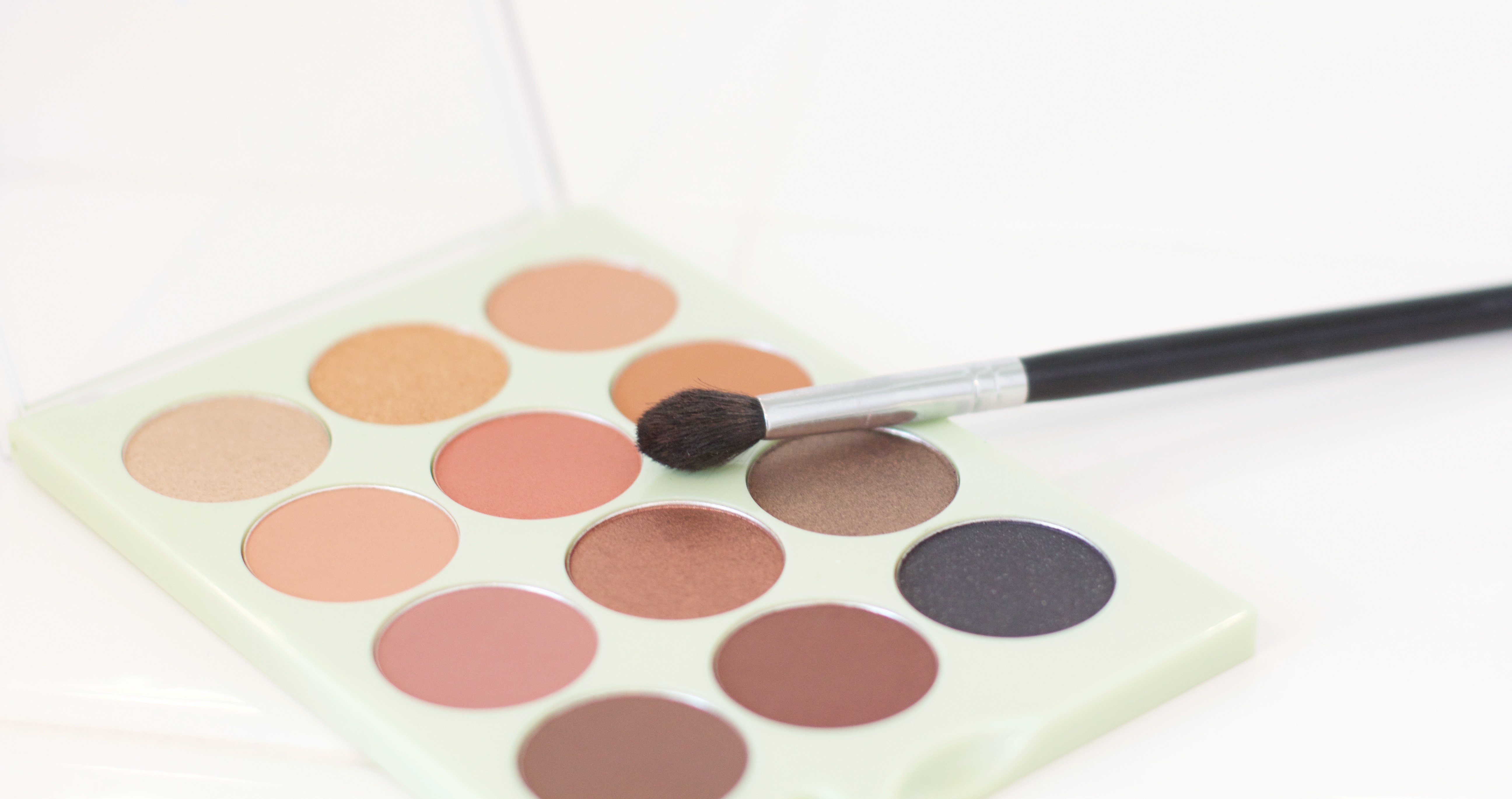 Pixi + ItsJudyTime It's Eye Time Eye Shadow Palette
For the longest time I was convinced that I would never be able to find a drugstore eyeshadow palette that would just wow me. Well, lets just say that is no longer the case. If I could only choose one item out of all of these favorites as the best of the best, it would hands down be this It's Eye Time Palette. These shadows are smooth, blend out beautifully, and are very pigmented. If you're a lover of warm-toned eyeshadows like I am, you need to add this palette to your cart NOW! I love that it has both matte and shimmer shadows and the range of colors has allowed me to easily create both everyday and nighttime looks. This palette is something that needs to be in every gal's makeup drawer.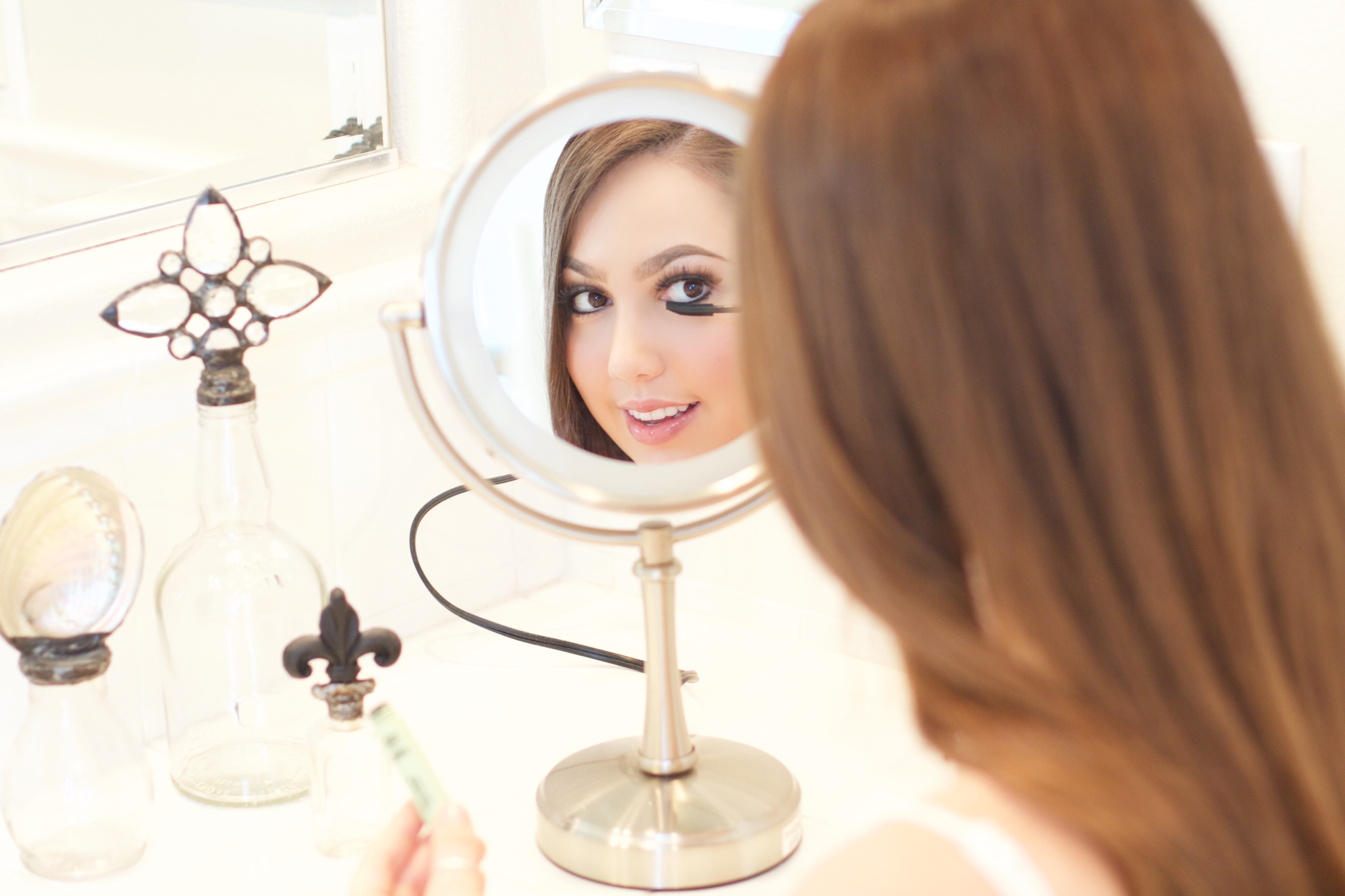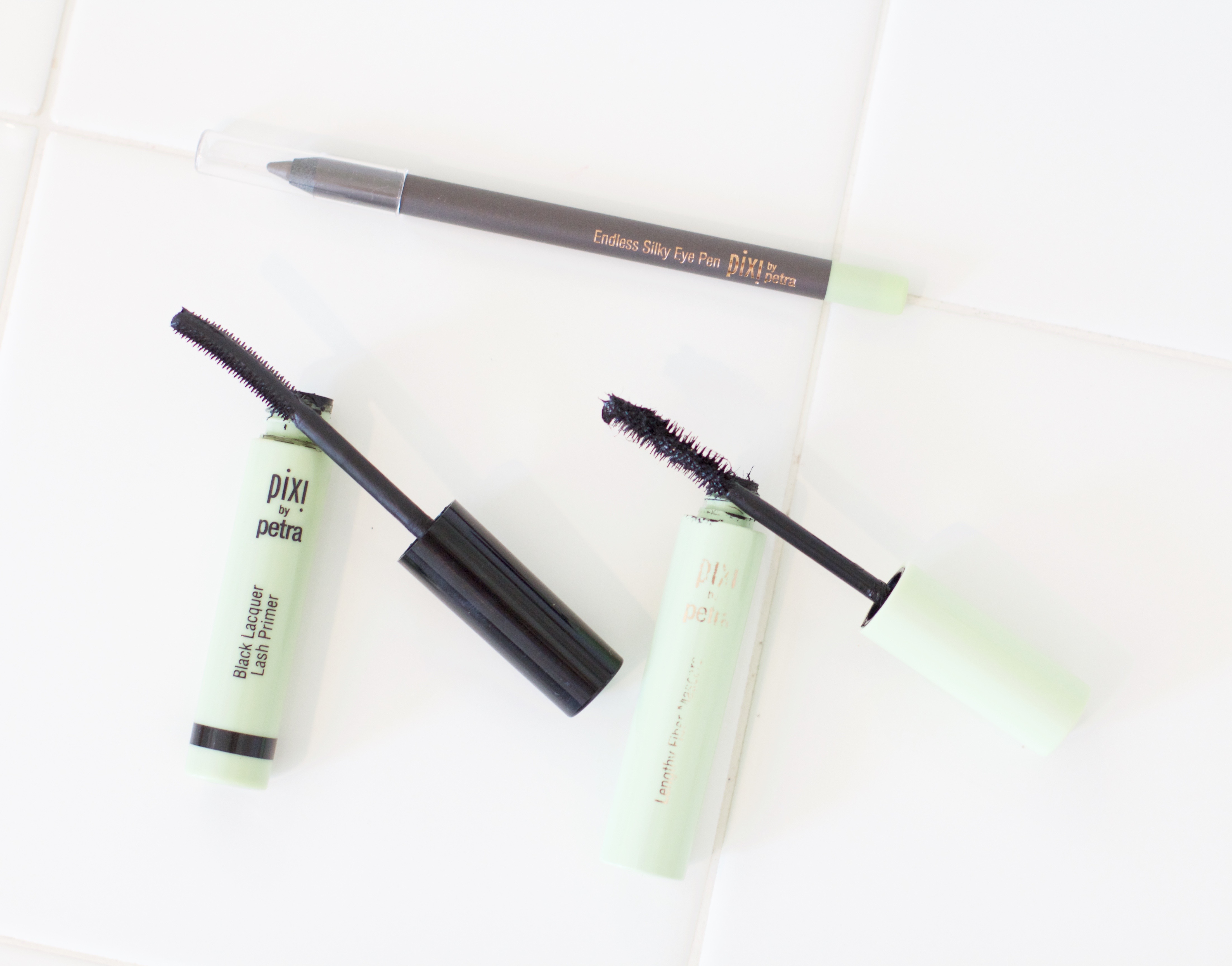 Black Lacquer Lash Primer | Lengthy Fiber Mascara | Endless Silky Eye Pen (Graphic Greige)
I tend to be very picky when it comes to mascara and eyeliner. I rarely deviate from my holy grail products. However, over the past few months I've found myself reaching for these items more. I use the Black Lacquer Lash Primer prior to applying my mascara to volumize and separate my lashes, but I also use it by itself. A lot of mascaras claim to give your lashes volume, but this one truly does! Another Pixi mascara I use a ton is the Lengthy Fiber Mascara. I have really short eyelashes and this product helps to "lengthen" them in a natural way. It also makes my lashes look more full, which is always a plus.
As for eyeliner, the Endless Silky Eye Pen is a dream. It glides on smoothly – literally like butter – and is highly pigmented. If you're looking for a color that's more subtle, instead of black, I think the Graphic Greige color is perfect. Honestly, I'm so impressed by this product.
Face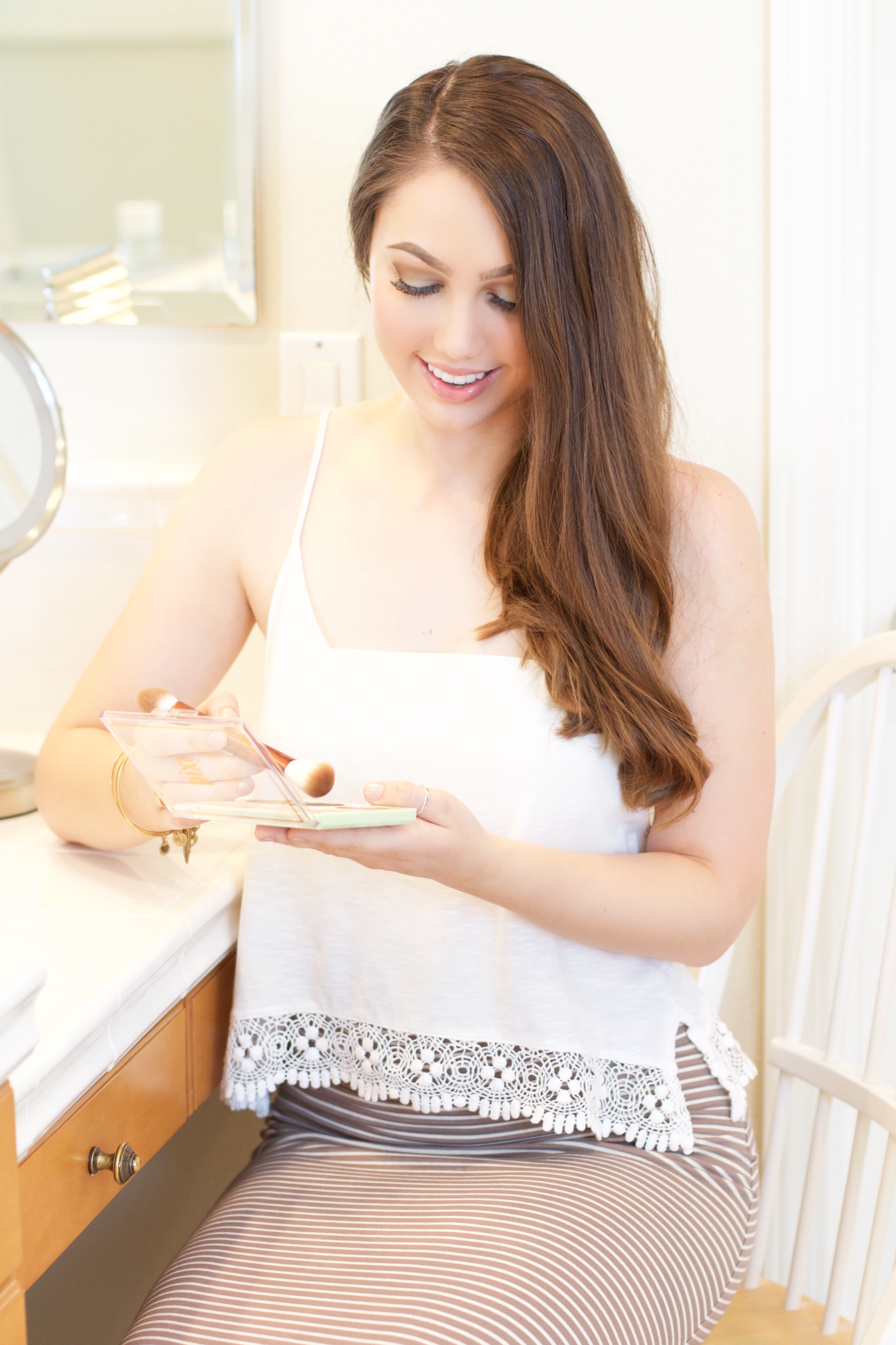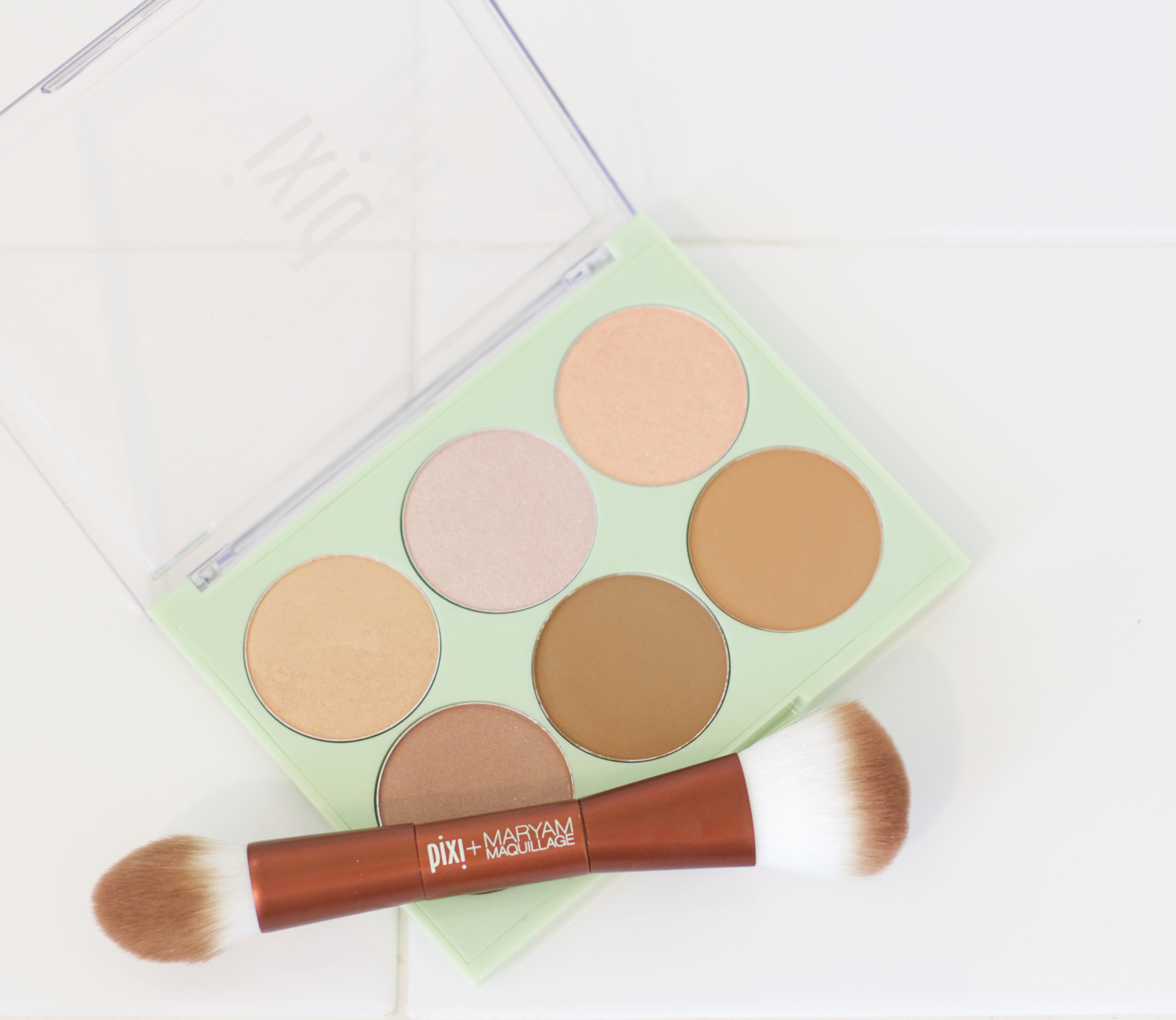 Pixi By Petra + MaryamMaquillage Strobe & Bronze Palette | Pixi By Petra + MaryamMaquillage Strobe & Sculpt Brush
During the summer months, I find myself wearing more bronzer and highlighter than I normally do. I don't know about you, but I want to look sun-kissed without sunning my face! What I love about this Strobe  & Bronze Palette is that there are a variety of shades. When switching up my makeup looks, sometimes my go-to highlighter just isn't the right one, but with a palette like this, I have options. The Strobe & Sculpt Brush is great for applying these and I also think the more pointed side can be used with an under-eye setting powder. Just make sure to wash your brush so you don't end up with bronzer or highlighter beneath your eyes 😉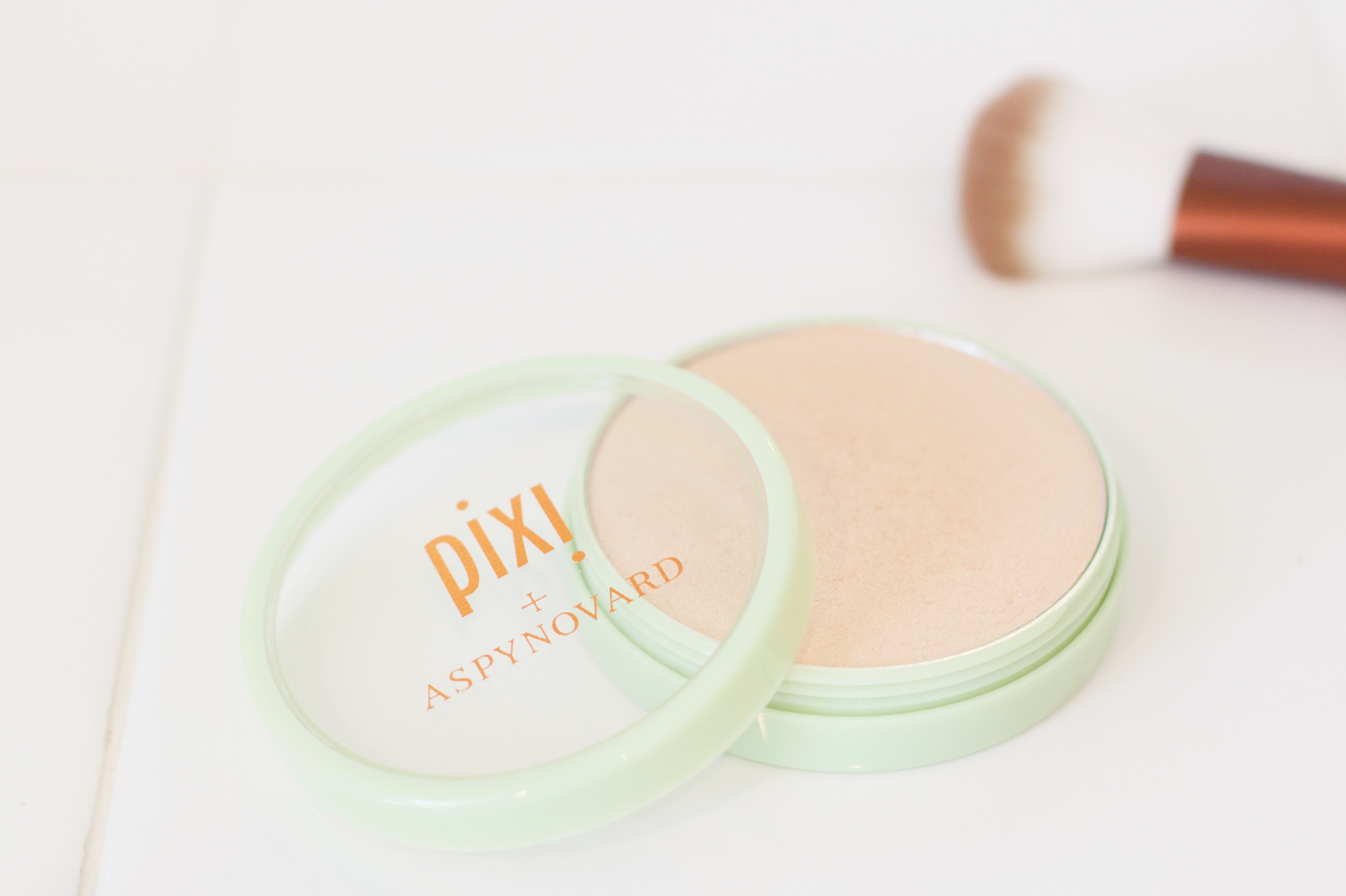 Pixi By Petra + Aspynovard Glow-y Powder (light gold/Santorini Sunset)
It can be really difficult to find the perfect highlighter. So many are too chunky or too glittery, but this Glow-y Powder in Santorini Sunset (light gold) applies beautifully. I already know that I'm going to be reaching for this product every day this summer. It truly makes you look like you're glowing while still looking natural.
Lips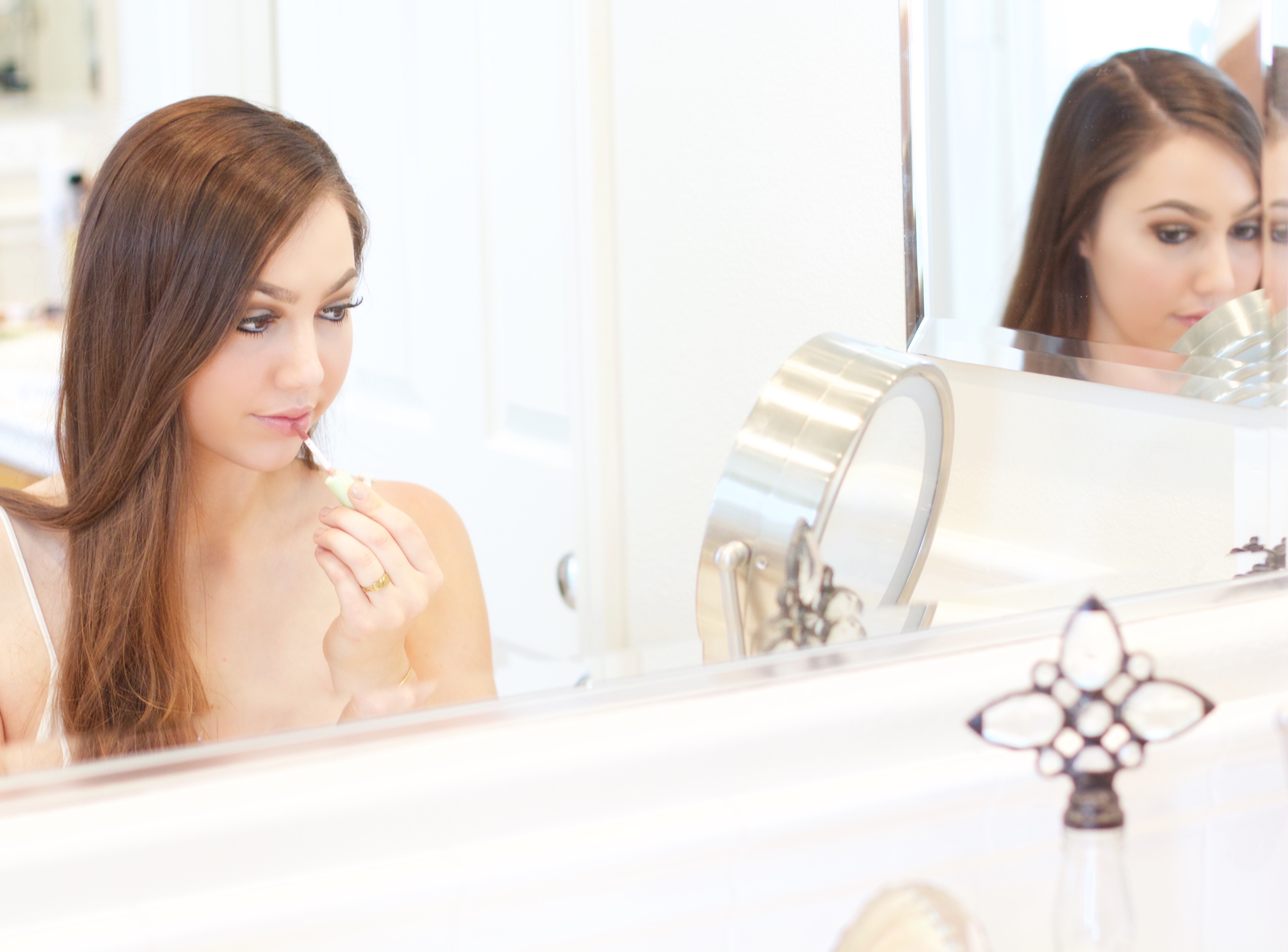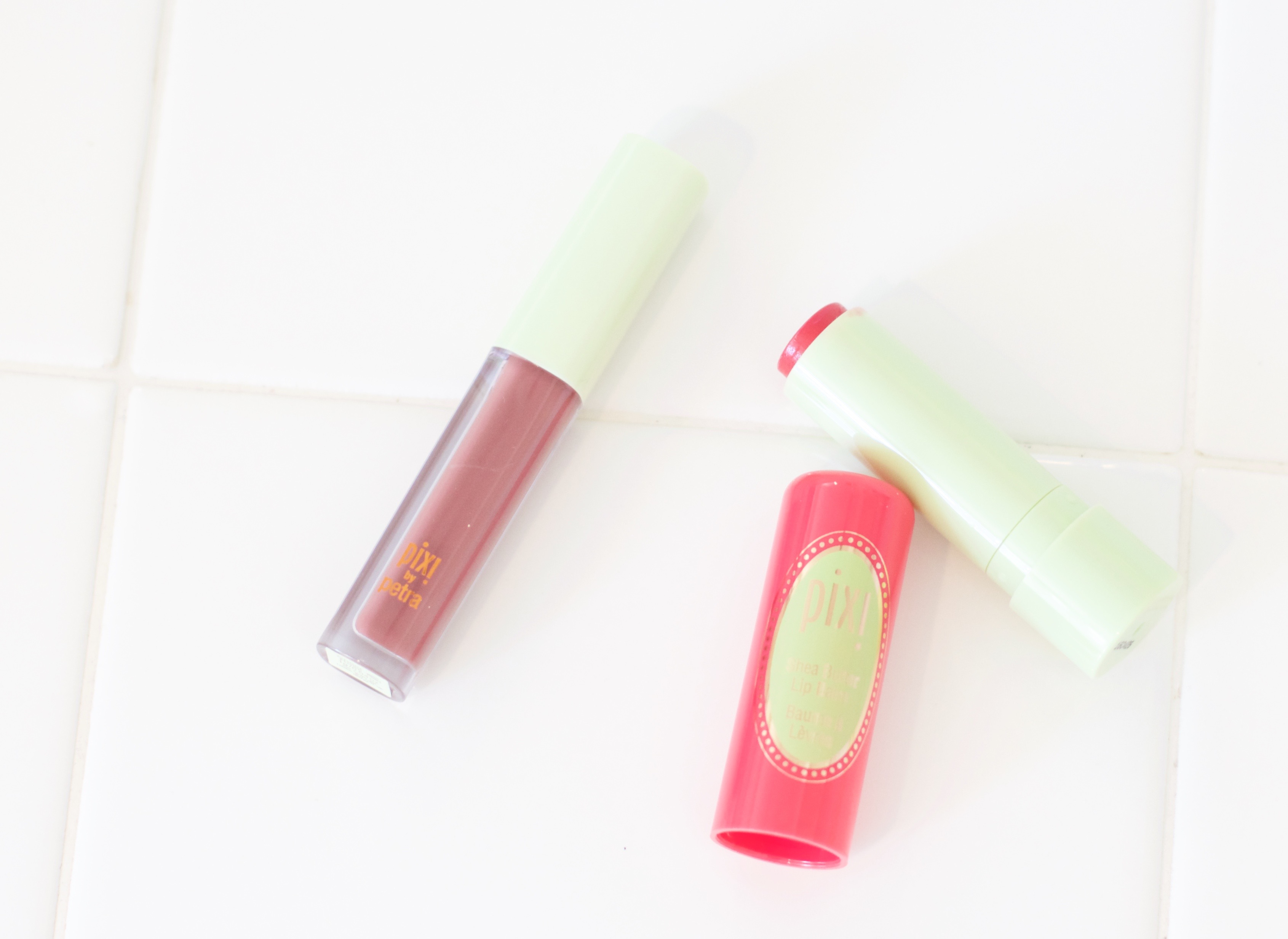 LipLift Max Lip Gloss (Sheer Rose) | Shea Butter Lip Balm (Pixi Pink)
I haven't been into lip gloss for a while because my hair is long and the second the wind picks up, my hair sticks to it. However, this LipLift Max Lip Gloss has me wearing gloss again. With its fresh mint flavor, this product feels refreshing and delivers a cooling sensation to the lips. I really like how it gives them that plumped affect!
Also, if you're looking for an everyday tinted lip product, I recommend the Shea Butter Lip Balm in Pixi Pink. It's moisturizing and delivers the perfect amount of color without looking like a lipstick. The best part is that it comes in six other shades, with more neutral and more vibrant options.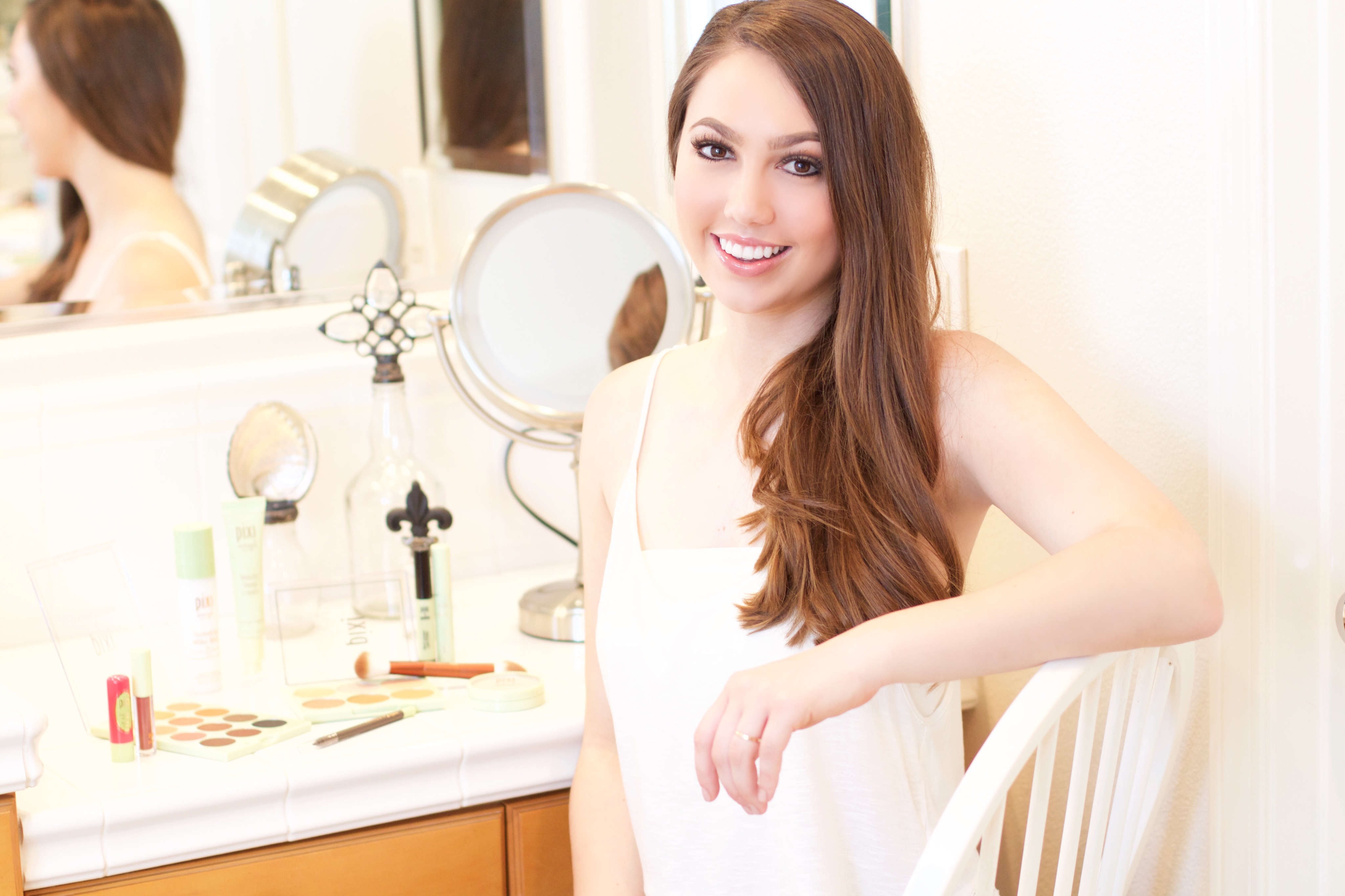 Thanks for reading! Have you tried out any Pixi Beauty products?!
xoxo Kendall
**Pixi Beauty provided me with all of these products, but, as always, all opinions are my own. I only share products on MSL that I fully support.