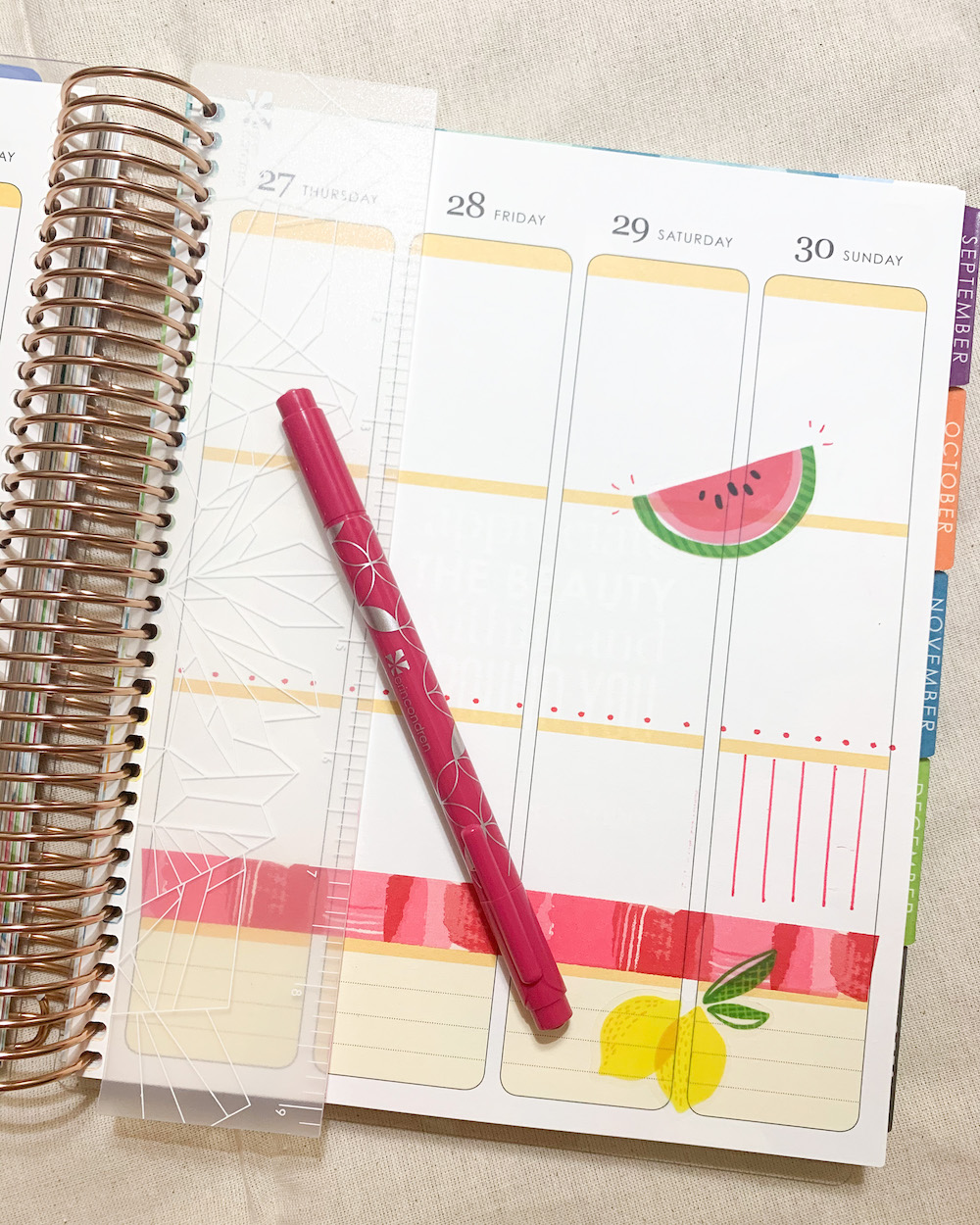 So you finally got an Erin Condren LifePlanner…now what? Time to figure out the best way to use it of course! As a gal who has used a LifePlanner for over four years, I'm sharing 7 LifePlanner Tips that will help set you up for planning success!
Find a Decorating Style that Works for You
A quick search of "ways to decorate your Erin Condren LifePlanner" can be a little overwhelming, especially if you just got your first planner. I'm here to tell you that the best thing to do is what works for YOU! If you're a fan of stickers and find decorating your planner to be therapeutic, go for it! However, if you're a person who only wants a few stickers here and there or none at all, that's fine too! It's all about what is best for you. Personally, I love decorating mine with stickers, but I do not go all out every single week. You can see some examples of how I have decorated in the past here, here, and here.
Switch Up Your Planner Cover
Did you know that Erin Condren LifePlanner covers are interchangeable? If you're a fan of celebrating the different seasons, each season EC releases new covers! Think covers with cute fall leaves, gingerbread houses, etc. This makes it even more fun to use a LifePlanner since you're not stuck with one cover all year long.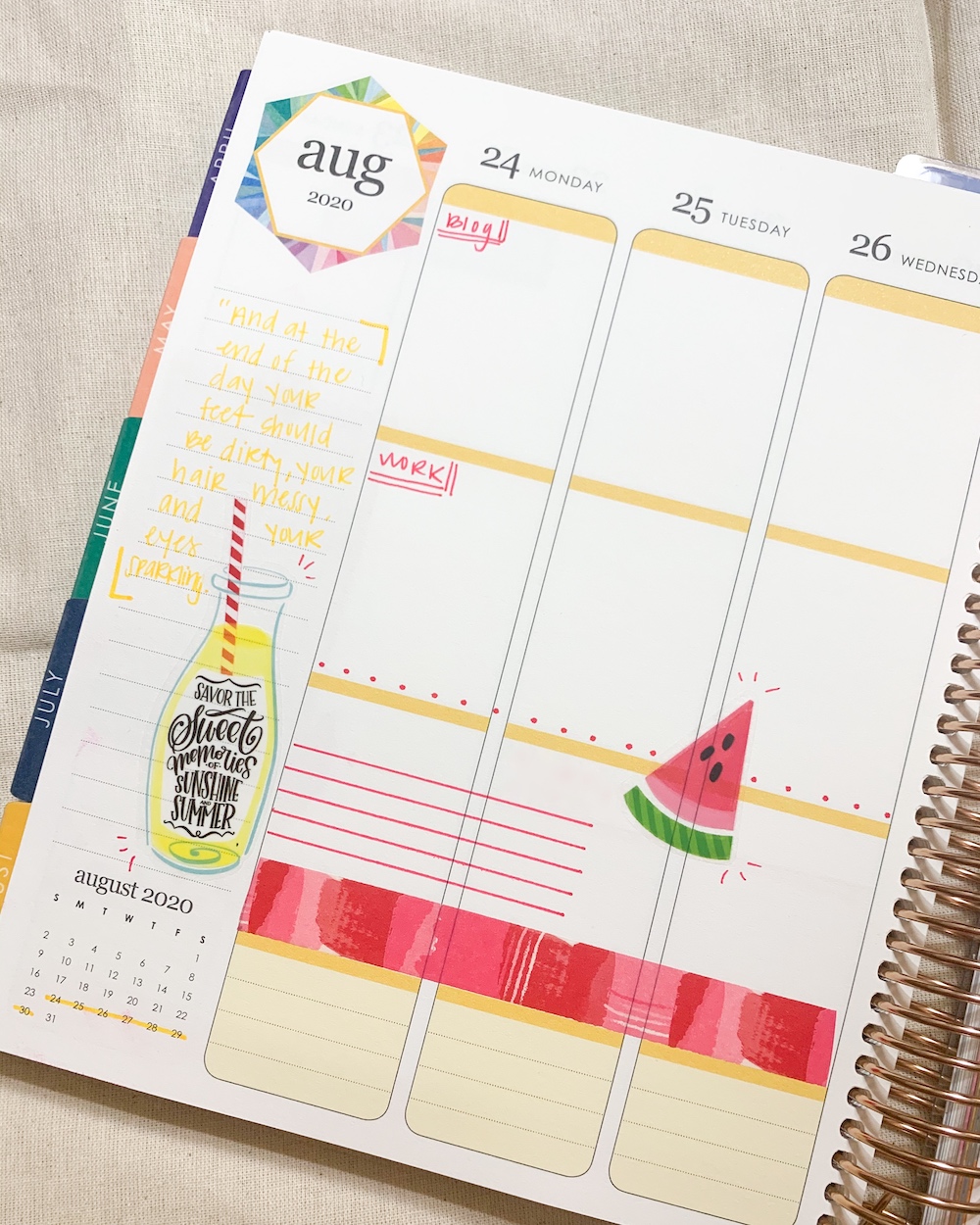 Find a Weekly Inspirational Quote
THIS. Each week, I start off my planning for the days ahead by finding an inspirational quote that fits that week. Typically I scroll through Pinterest until I find one that speaks to me and then I write that one down in the sidebar in my planner. This way, I am able to refer to it all week. I cannot recommend this enough.
Don't be Afraid to Use Colored Pens
I used to feel that I should only write in my planner in black and if I did use color, only one color each week. Well, that ended up being really boring! Now I love picking out 2-3 colors to use each week and I typically try to coordinate them to match whatever stickers or washy tape I'm using. The Erin Condren pens are my absolute FAVORITE! Trust me, I've used many different pens with my planner, but these are the best. They don't bleed through the pages and the ink flows so nicely out of them. I also really like the fact that they are dual-tipped!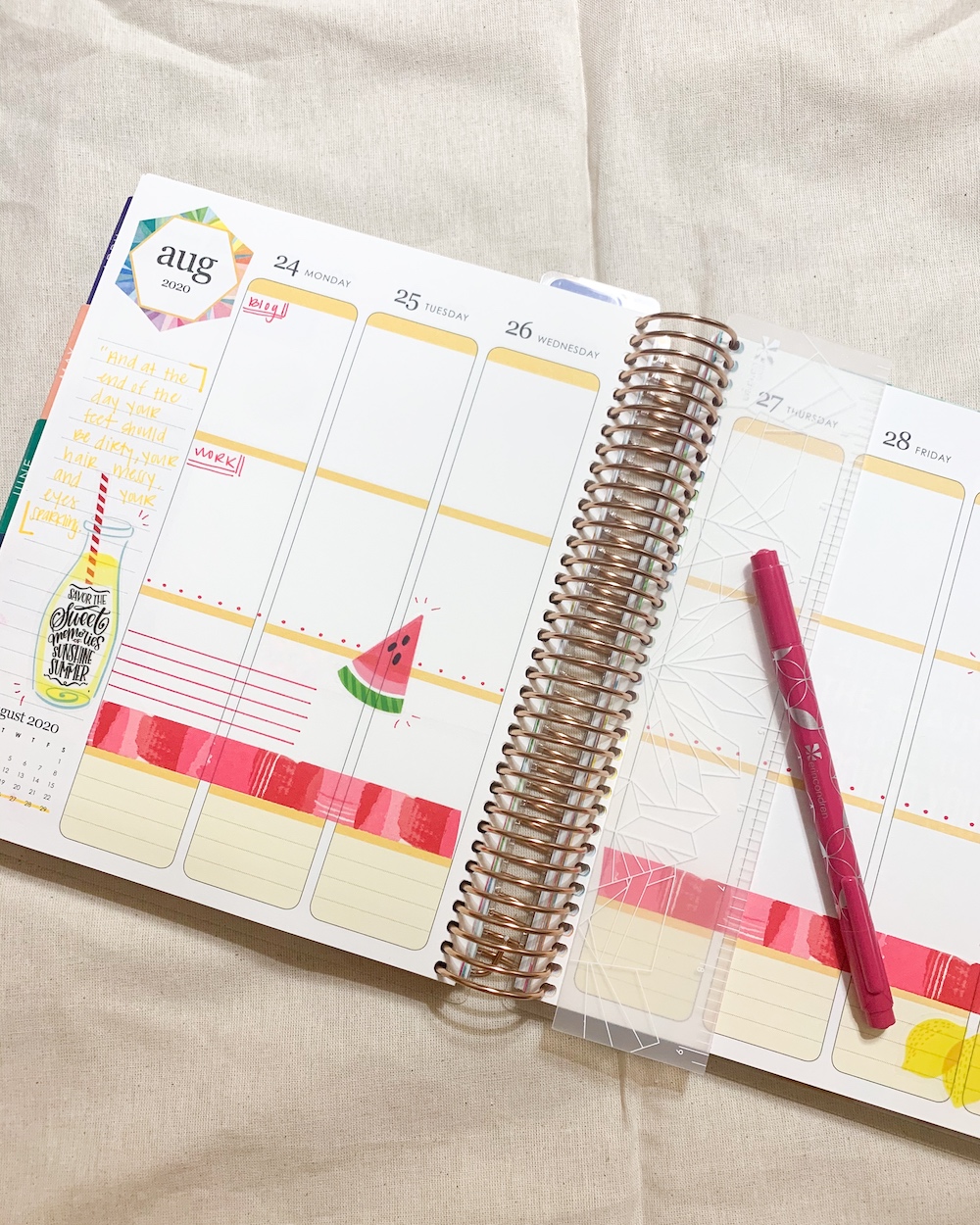 Invest in a Planny Pack
You have to store all those markers somewhere right? I use the Erin Condren Planny Pack to store mine, especially when I am on the go. This is because it has a stretchy strap on it that can be slid over the LifePlanner. However, if you don't want the strap detail, the New EC Pencil Cases are a great option as is a cute makeup bag you already have at home!
Try Out Different Organization Styles

 
While I share how I organize my LifePlanner here and here, I always suggest that people experiment with a few different styles. You may think that the first organization method you try is the best until you try organization method two or three. Through trial and error, you will find one that works best for your general schedule. This is one of my top LifePlanner tips!
Decorate Before AND After You Write
People's opinion on this tip vary, but I really like decorating both before and after. Basically, I lay down all the bigger stickers and washi tape first so that they have plenty of room and I'm not sticking them on top of my writing. Then I'll start writing in plans and after the week is planned out, I'll add more stickers. Sometimes I even go back and add more stickers at the end of the week for the spontaneous plans that came up.
I hope you found these LifePlanner tips to be helpful! You can read about more of my tips here. Thanks for reading!
xoxo Kendall