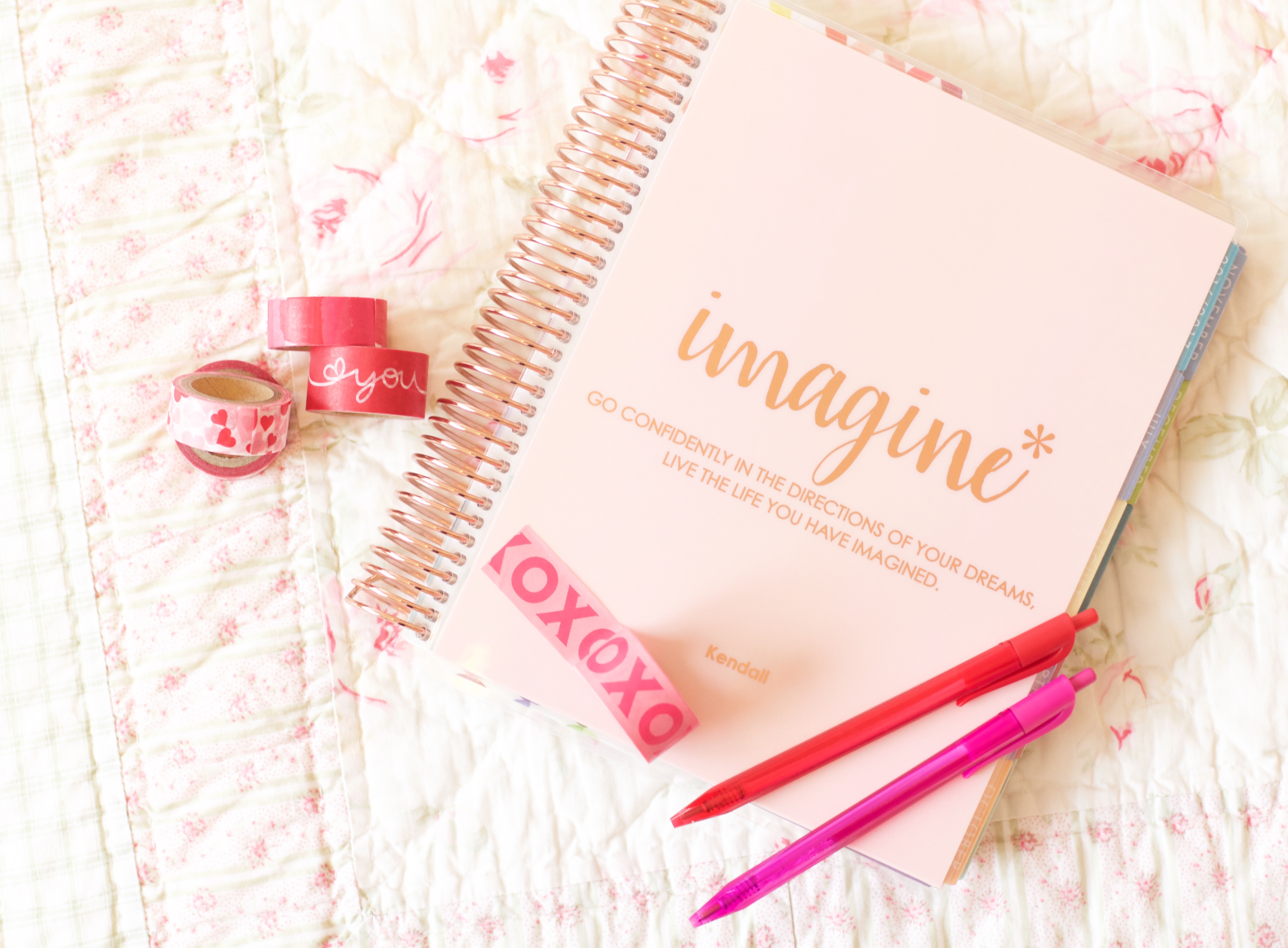 Surprisingly, some of my most viewed posts on My Styled Life involve my Erin Condren LifePlanner! I received my first one this past Summer and I swear by it! It helps me remember the 500+ things I need to do every week and helps me plan way in advance! While I'm a little late in showing you this – I can't believe the month is almost over – I couldn't pass up the opportunity. What can I say, I'm obsessed with how I decorated my planner this month!
Since I want my planner to stay functional, while still looking pretty, I mainly use washi tape, inspiring quotes, and little drawings to decorate. I also write in everything I need to do, what I have planned for each day, and extra things I need to remember. I know that some people like their planner to be full of stickers and washi, but that's not my style. In fact, this month I used more washi than I normally would since I found the cutest Valentine's Day ones. And yes, I did decorate the entire month with Valentine's Day washi because I just love the holiday!
If you want to read my tips for decorating your planner, see this post. If you're more interested in how I organize my EC LifePlanner, check out this post! While I could talk on and on about my love for this month's decorations, sometimes pictures are better than words! Below I'm sharing a look into how I decorated and organized my planner for February!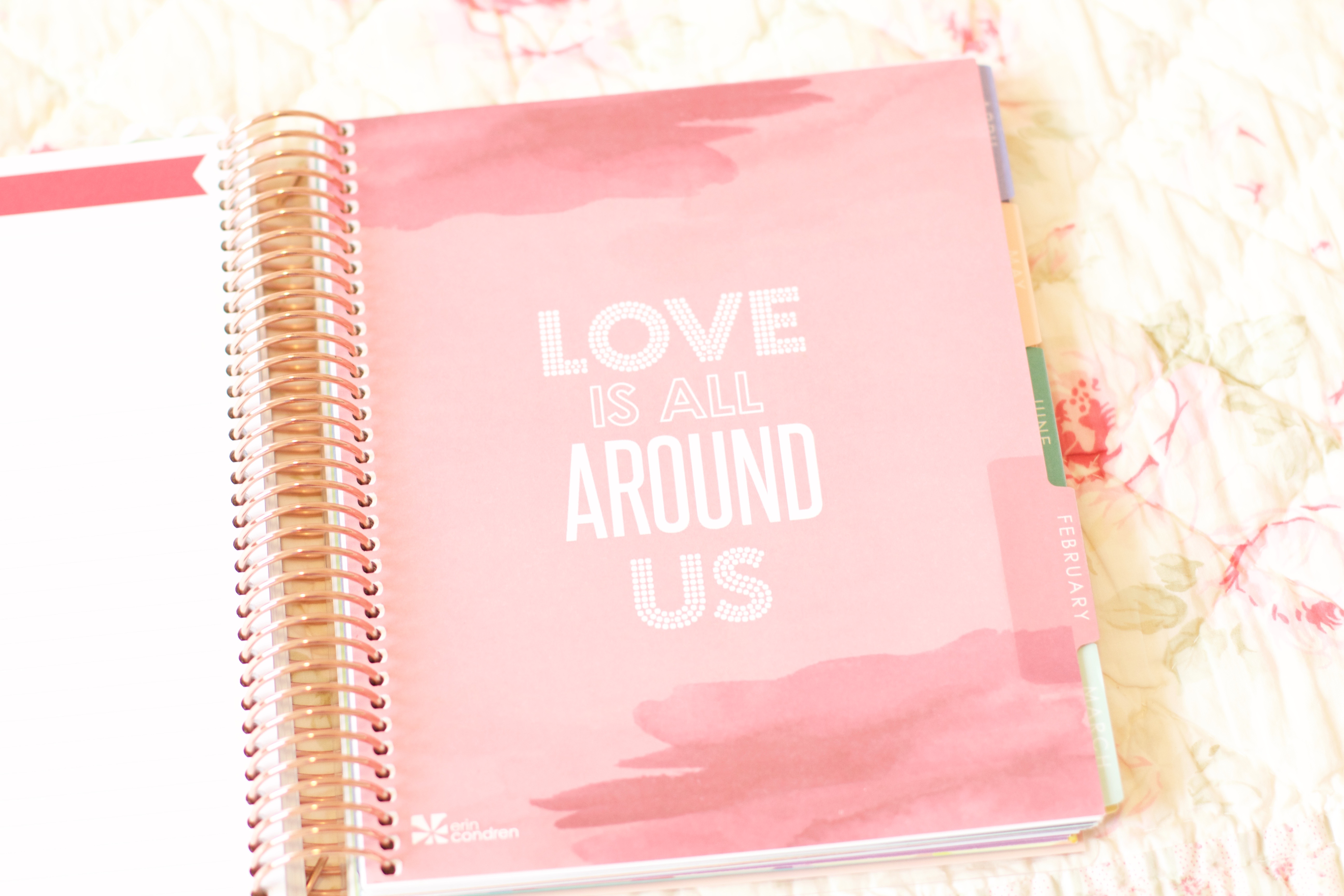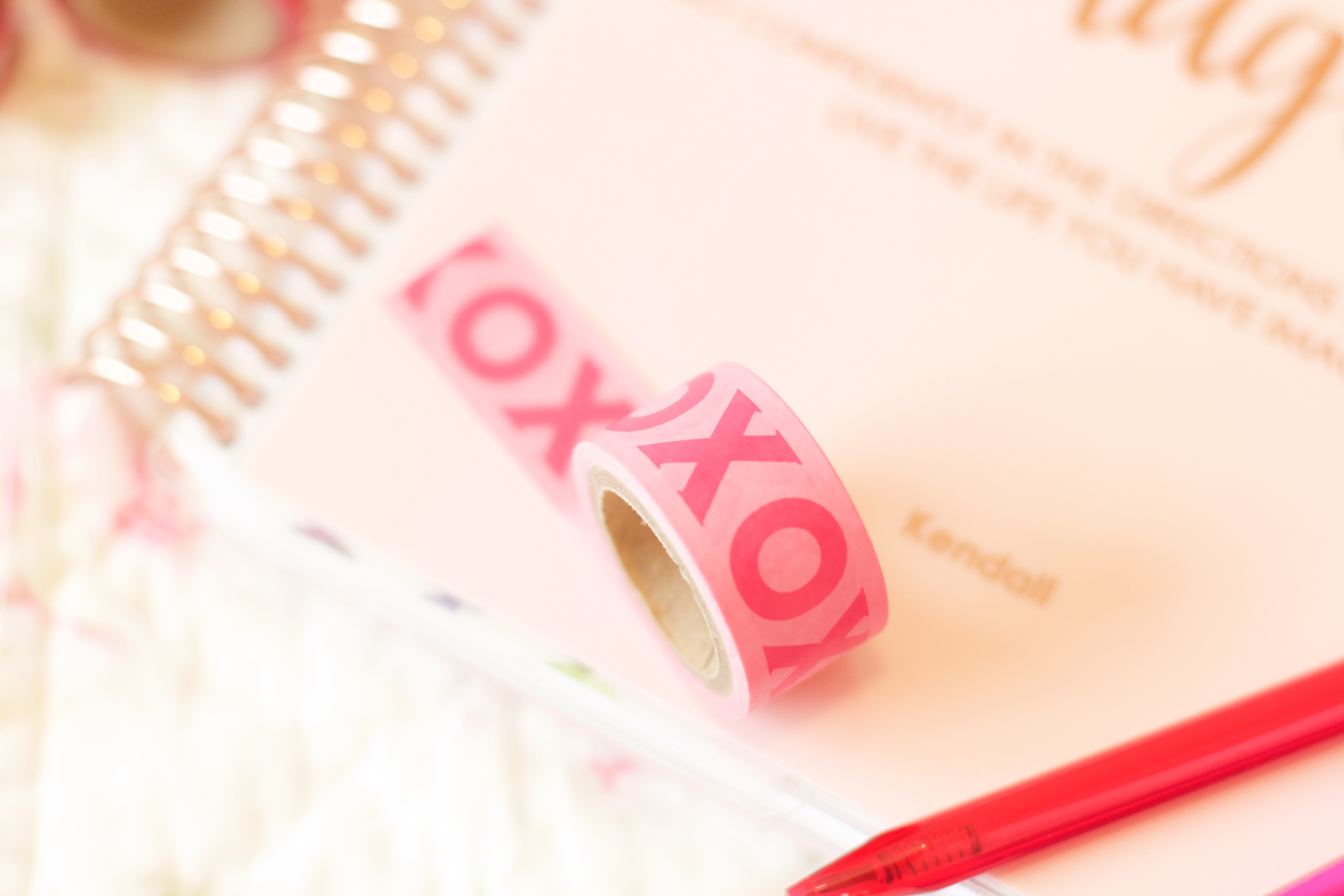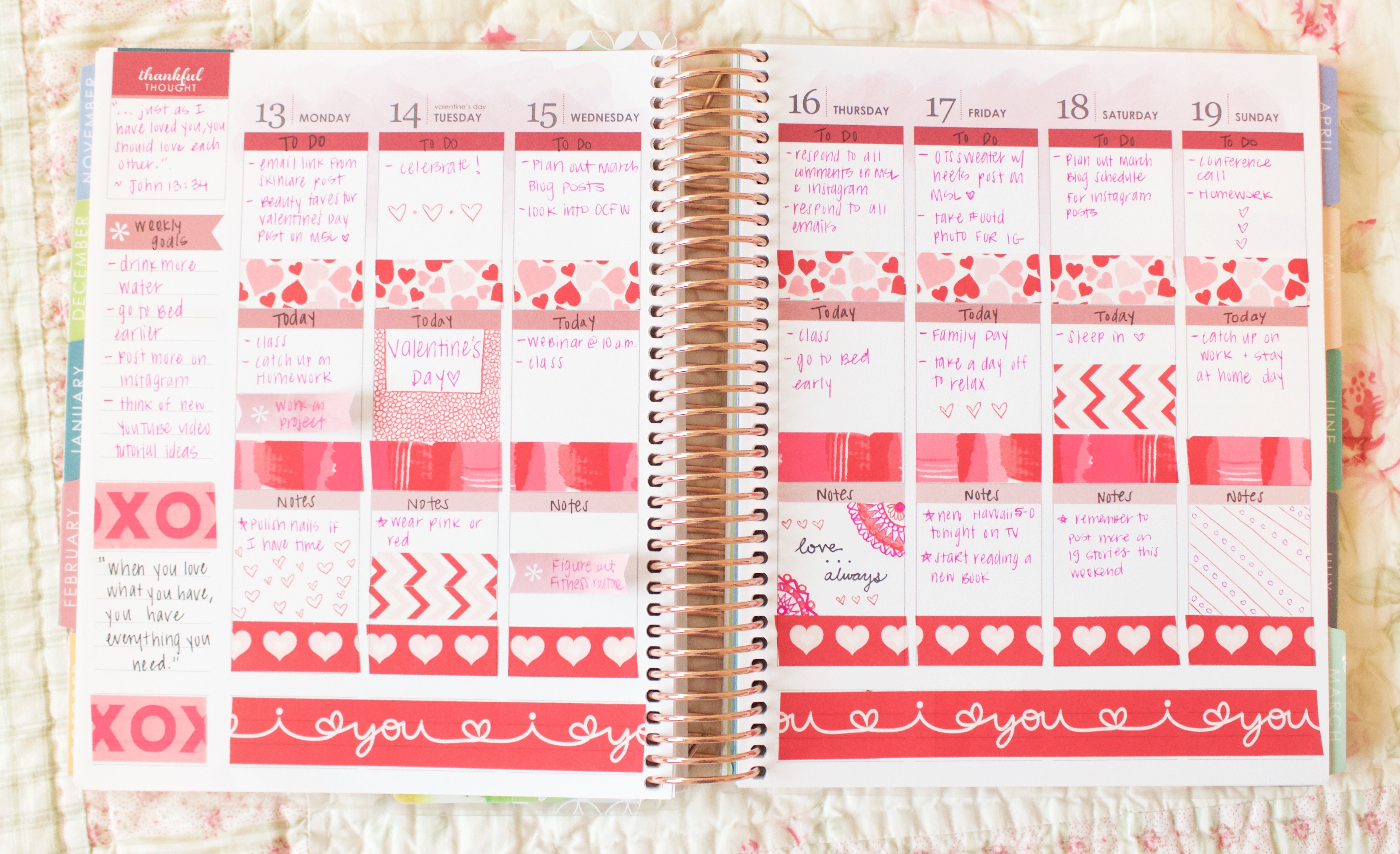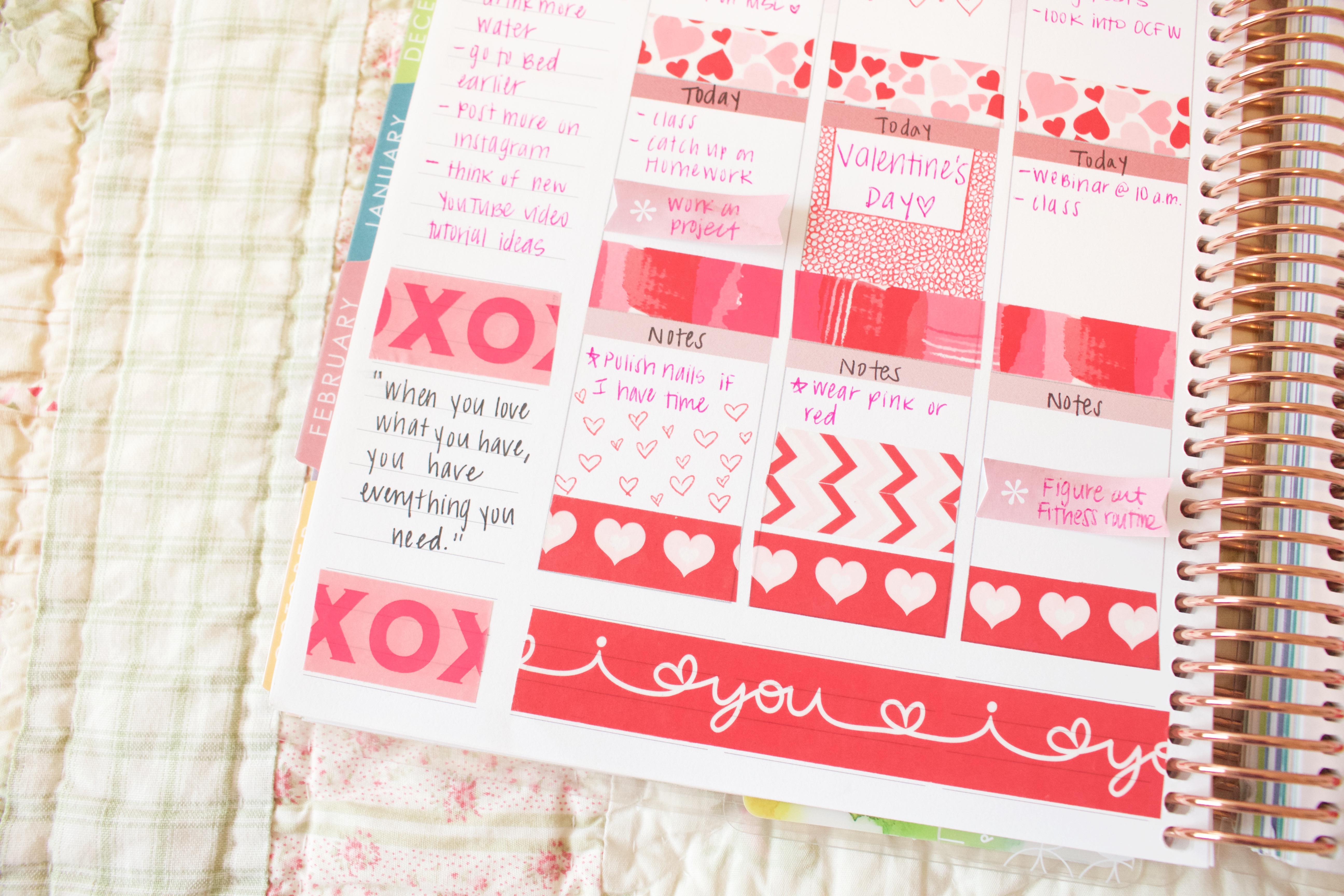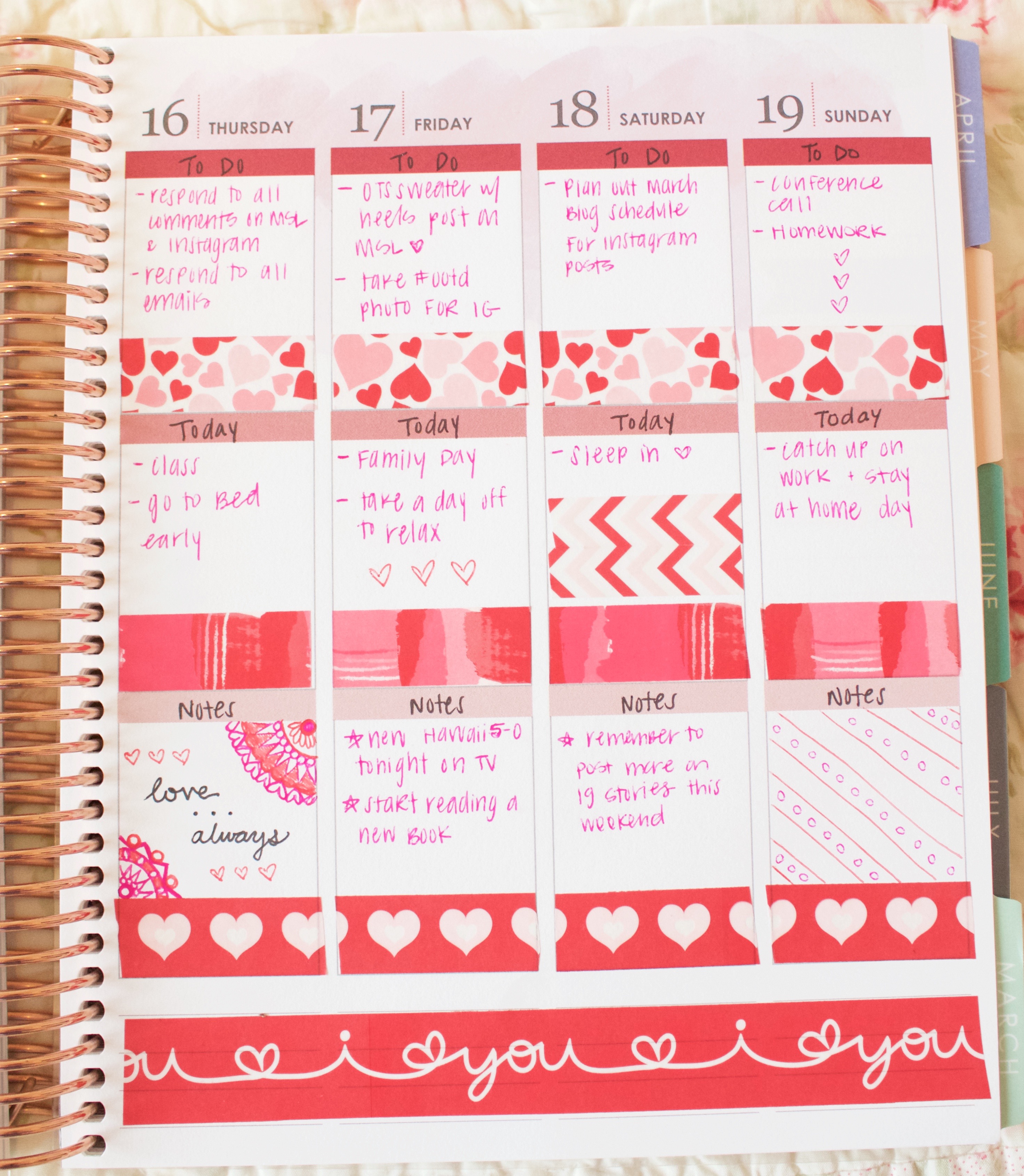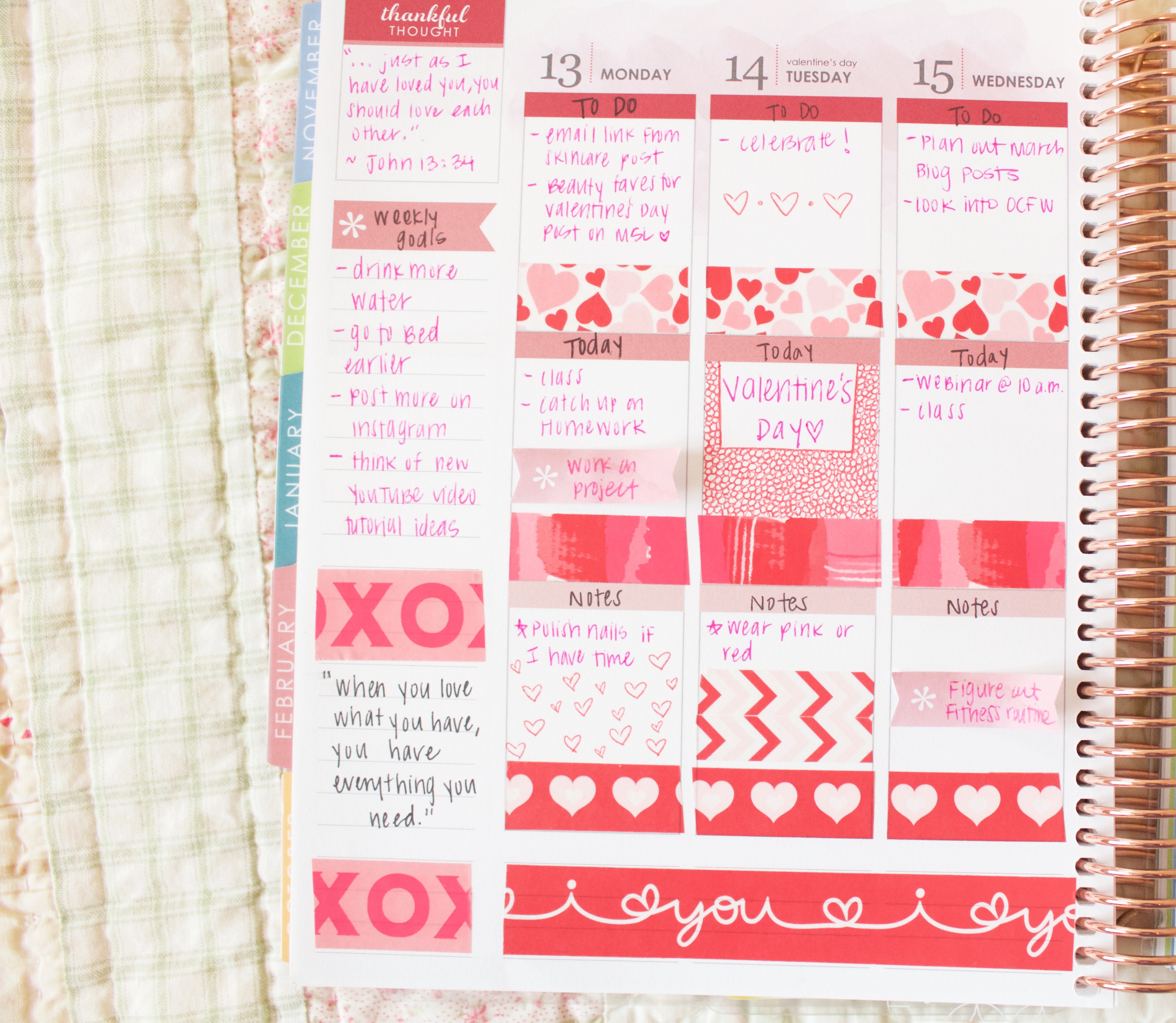 Also, if you're interested in purchasing an Erin Condren LifePlanner, you can use this link to get $10 off your first Erin Condren order. Yay for coupons! If you have any questions about the LifePlanner, feel free to leave a comment. Happy Planning!
Thanks for reading!
xoxo Kendall