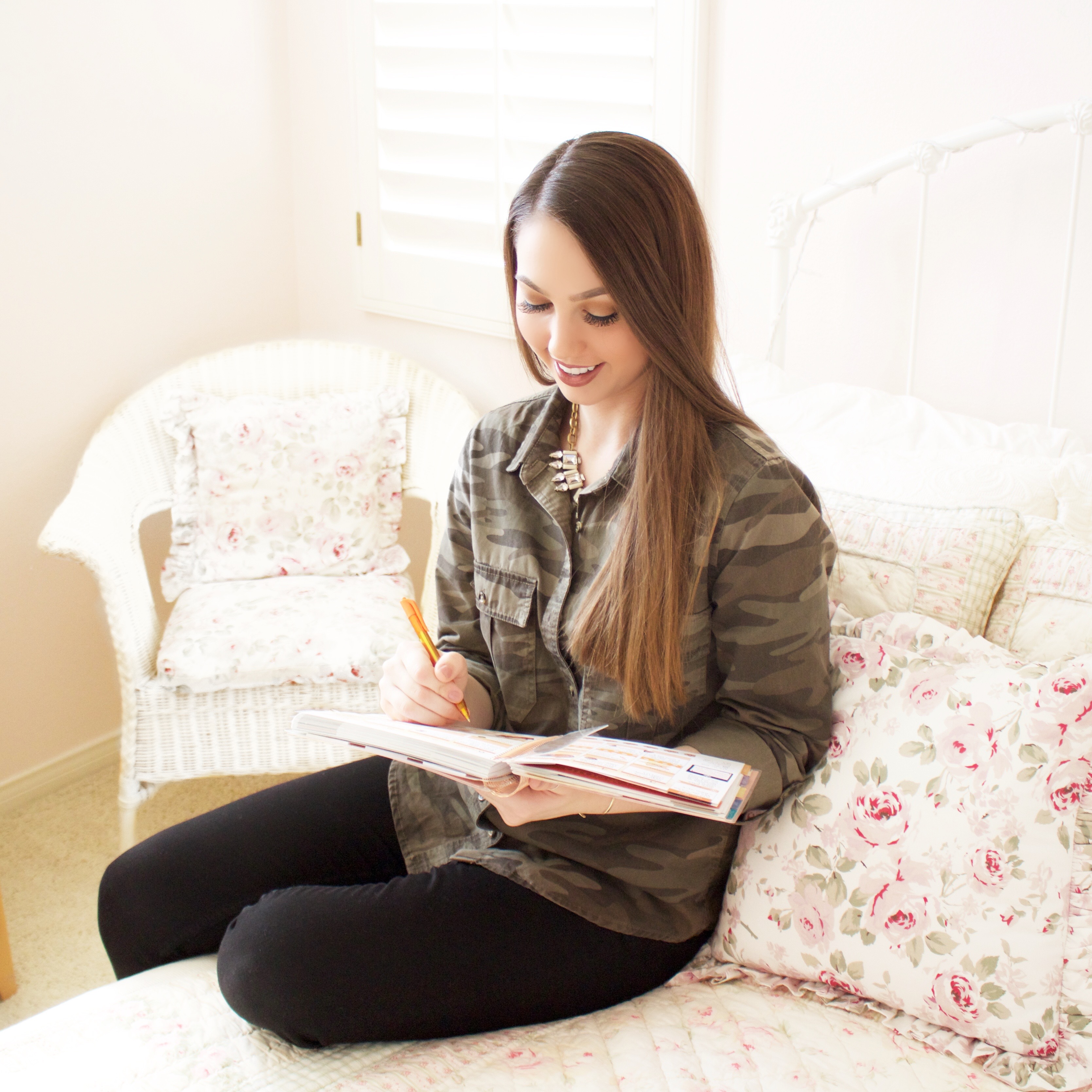 A while back I shared how I organize my Erin Condren LifePlanner (read that post here) and it seemed like everyone loved it! Since then, I've been wanting to share how I decorate my planner and I finally got around to snapping some pictures to show you! I'm kind of obsessed with how I chose to decorate my planner for October so I'm so excited to share!
While I know that some people go crazy decorating their planner, I keep mine cute, but also practical! I use my planner to stay organized so I often have a lot of writing in it that wouldn't work if I went insane with stickers. I think I use the perfect amount.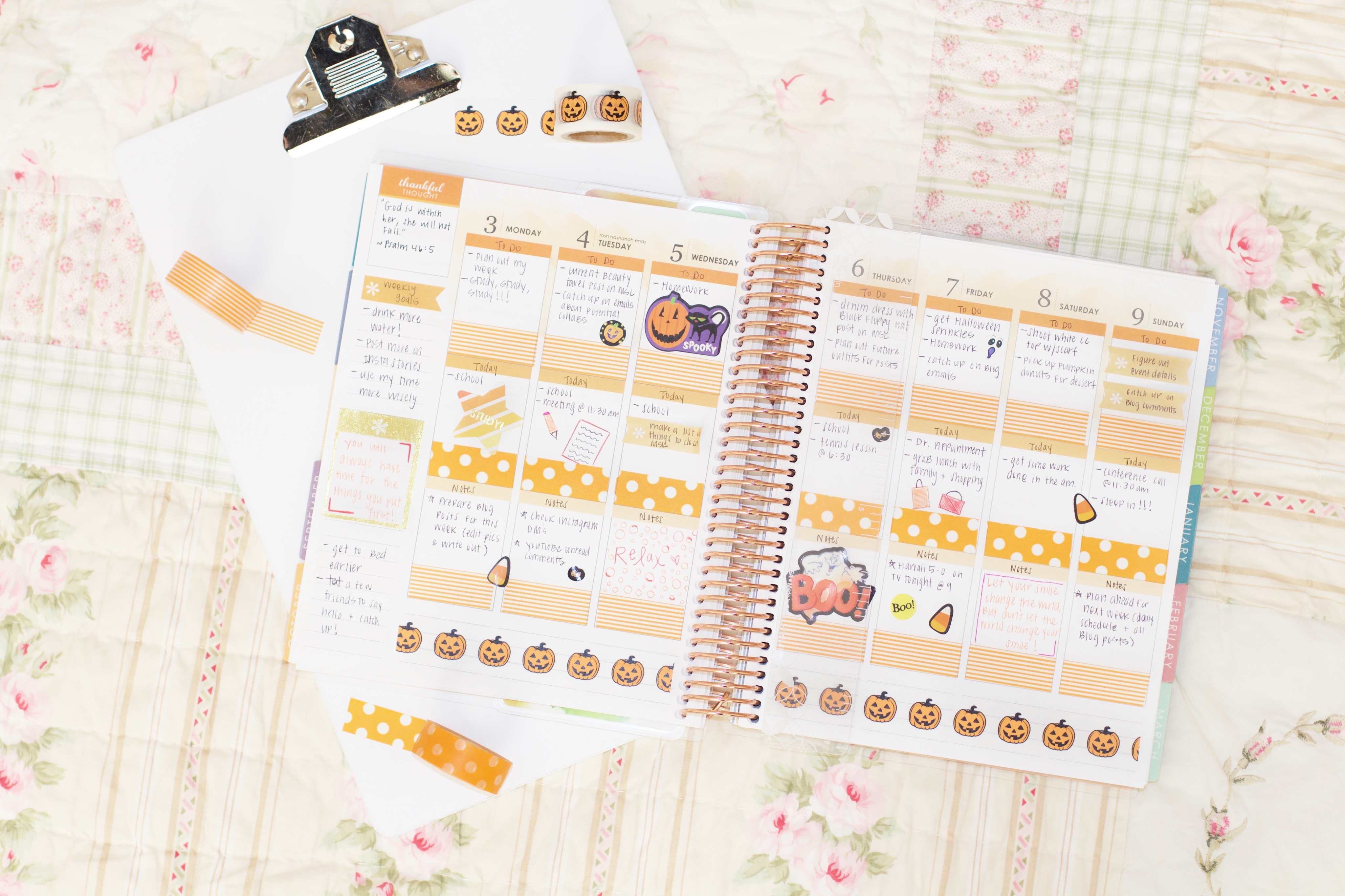 I start by laying down cute washi tape along the bottom margin as well as the bottom of each box. This does take up a bit of space, but I just love how it looks. Since I usually begin planning on Sunday so that I can stay organized for the upcoming week, I then fill in any events, appointments, etc. that I know are going on. A lot of people add all their stickers to their planner before the week begins, but this method doesn't work for me. Sometimes I don't know until the night before what is going on the next day and I like to make sure there is room for writing.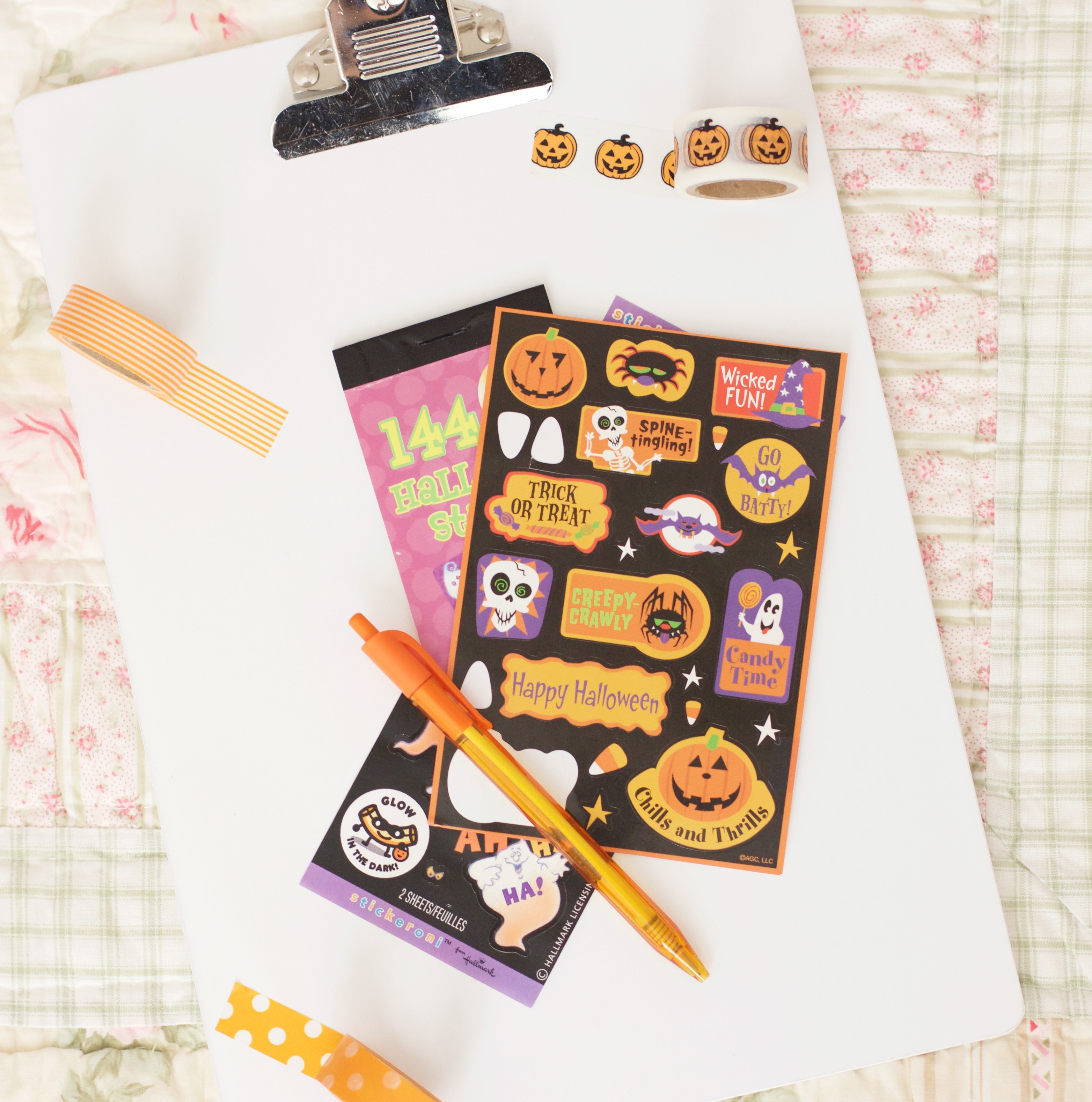 From there, it's time to add some fun stickers!! I typically add these as the week goes on and I have a better idea of what I'm doing. I absolutely LOVE the classic edition 2 sticker book from Erin Condren and I cannot wait to get my hands on the monthly sticker book when it restocks! I also like to put some other fun stickers in my planner and with Halloween this month, I had to pull out all my seasonal stickers.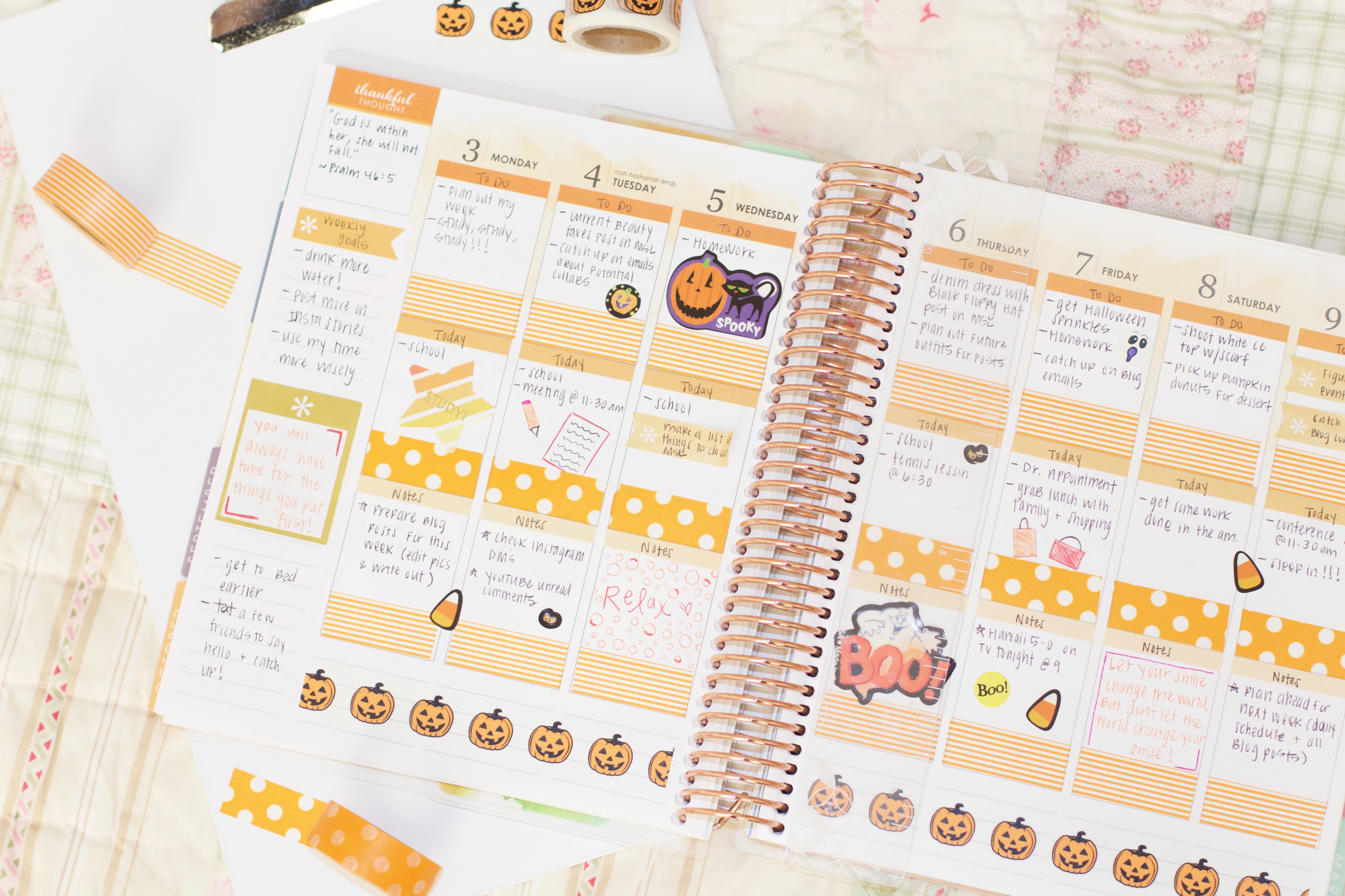 The last thing I do is fill in the blank spaces with cute drawings and quotes! I use colored pens to do so and I love having the pop of color. If you can't tell, I'm a huge fan of motivational quotes!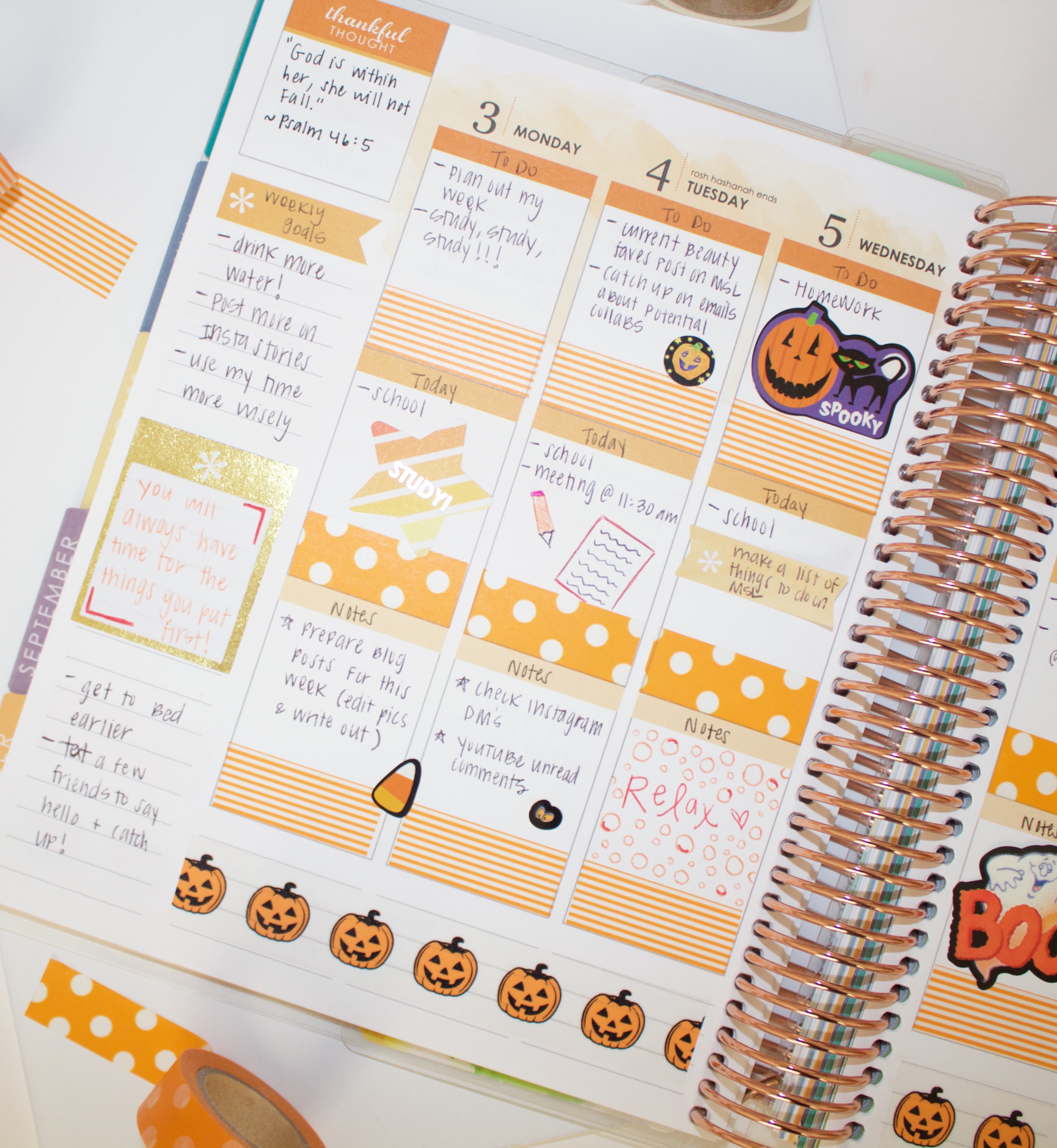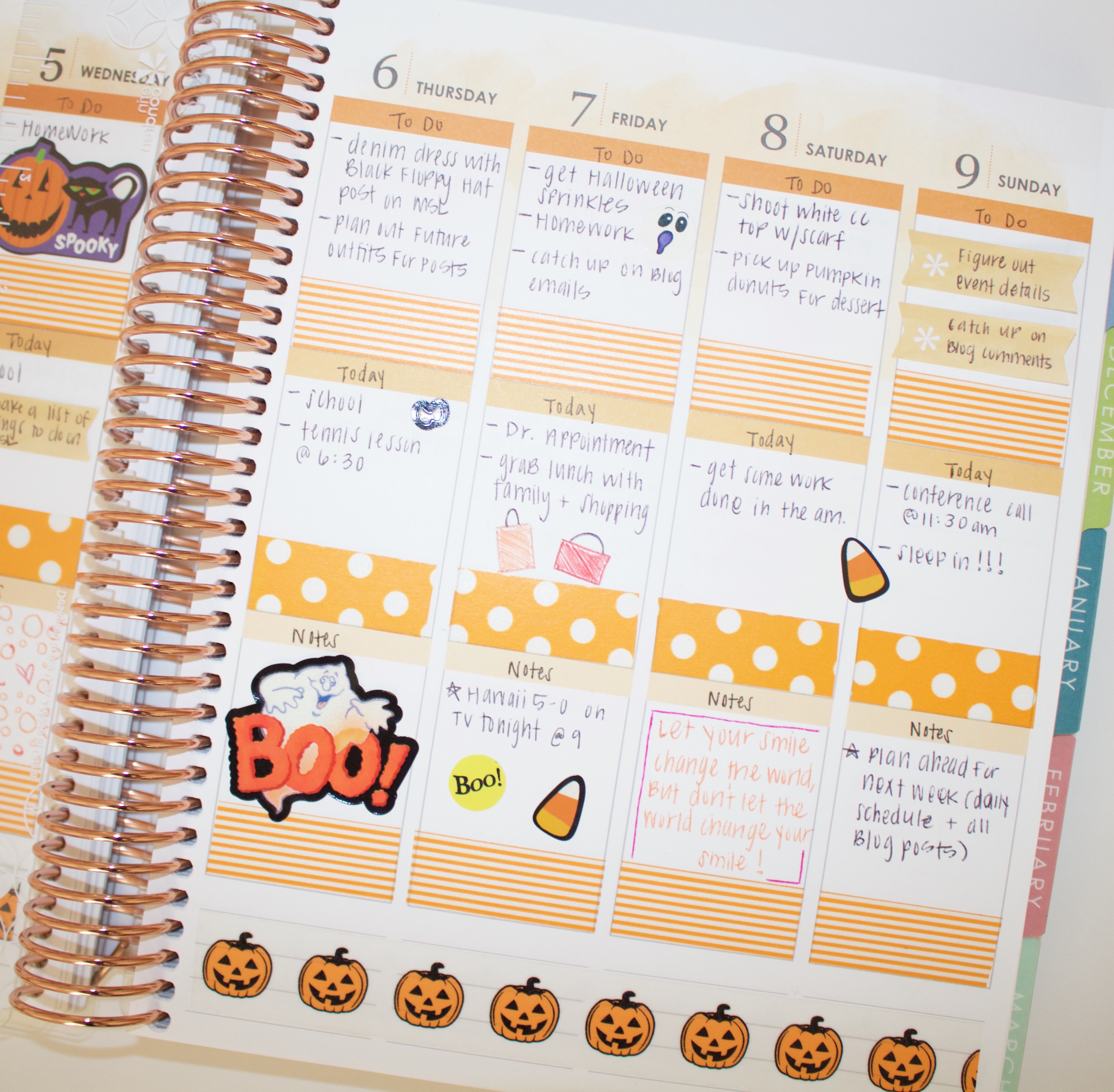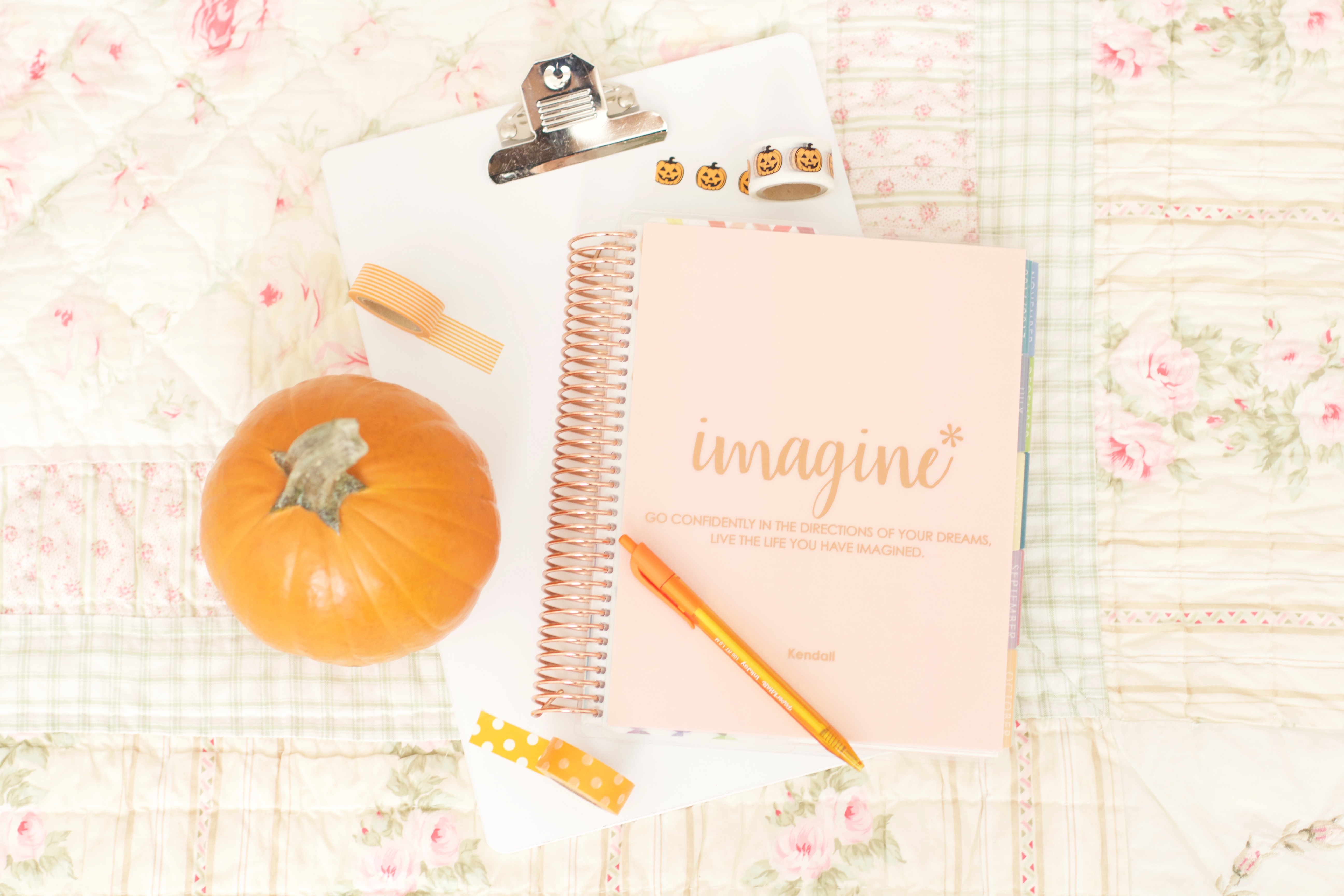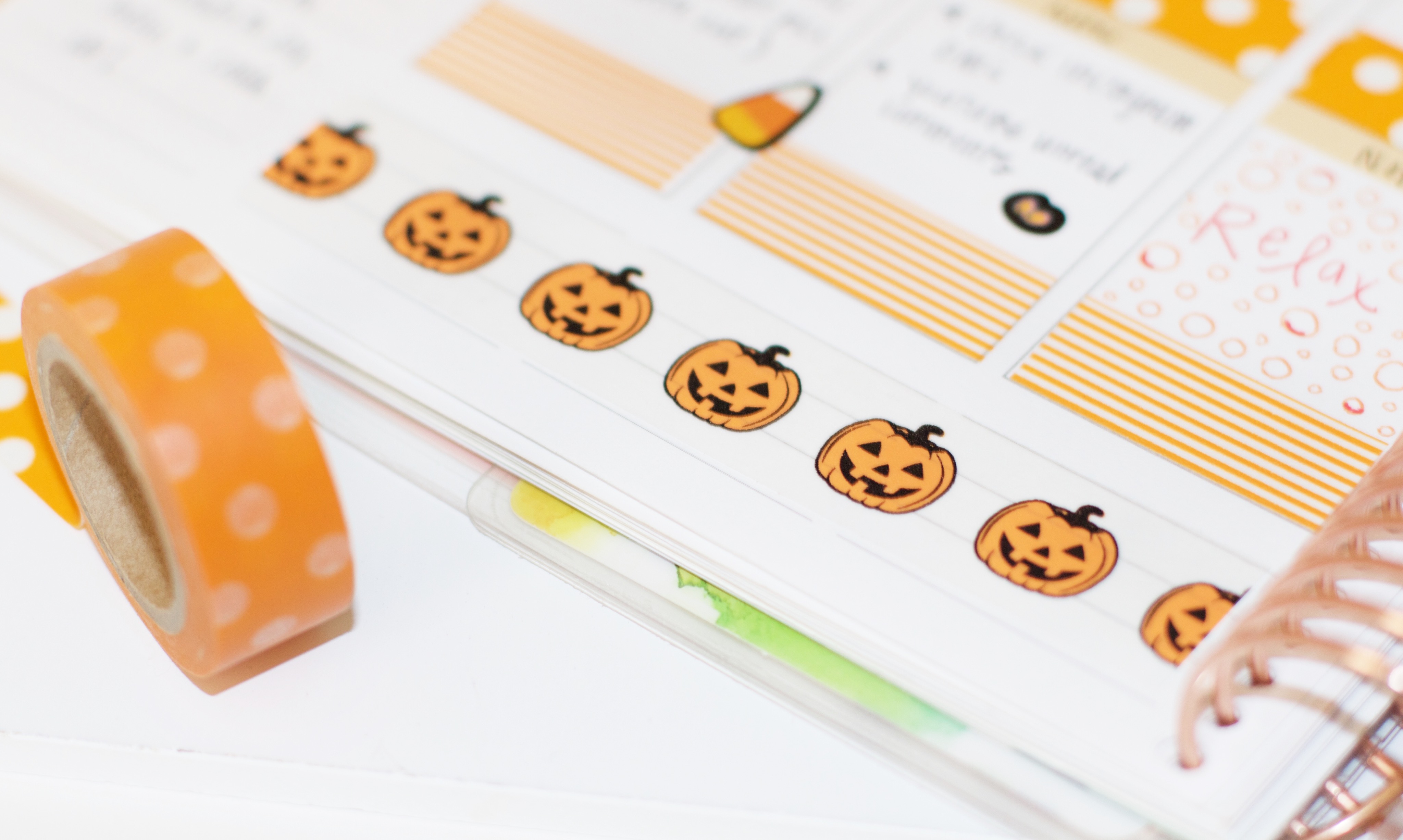 If you're interested in a LifePlanner (I seriously swear by it!) or any of the other fun stickers or accessories Erin Condren offers, you can get $10 off your first order with this link!
 Thanks for reading!
xoxo Kendall