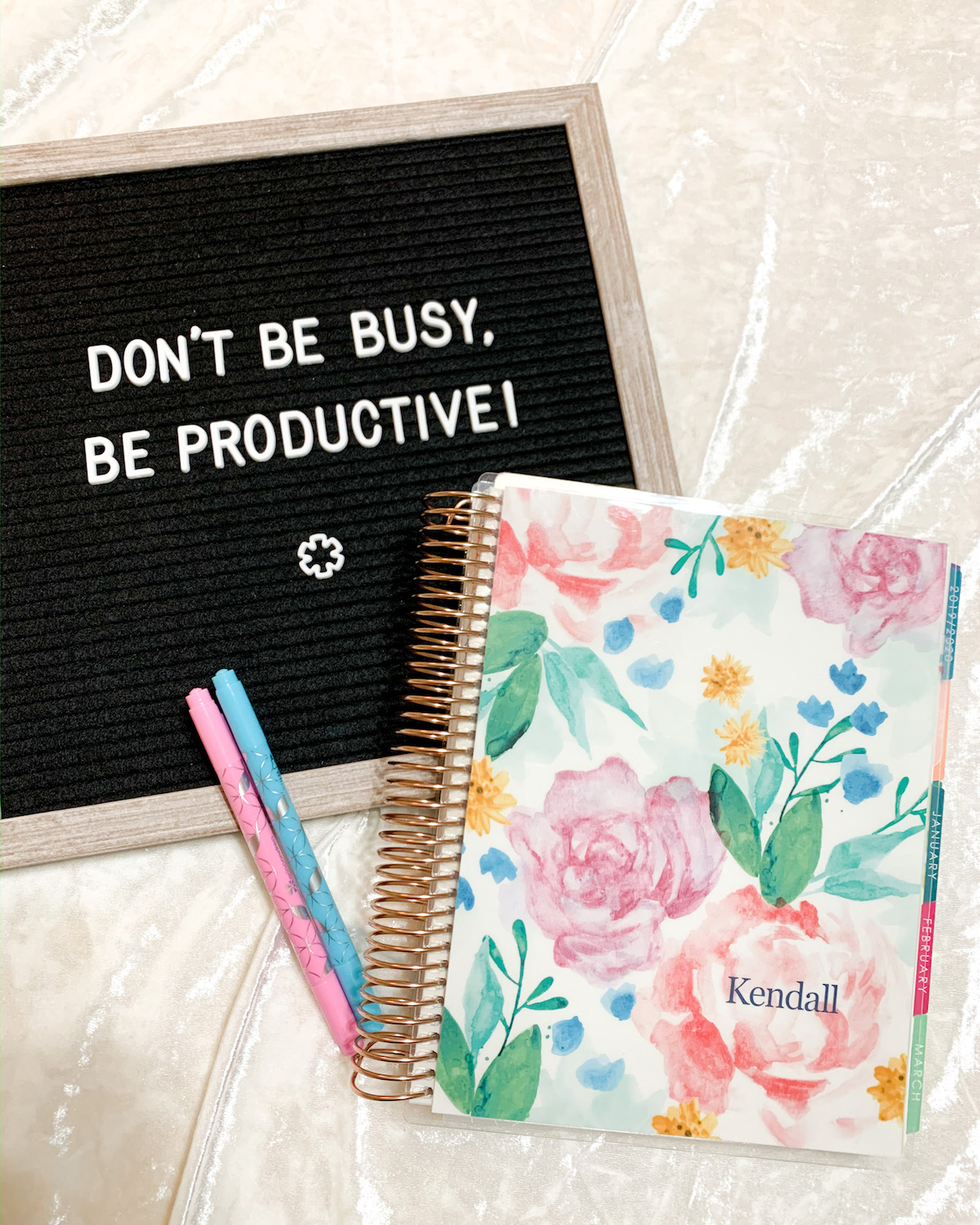 Last May I shared a preview of my Erin Condren LifePlanner 2020 when the new planners were released. However, since I'm now officially using my 2020 planner, I wanted to share how I set mine up this year.
It's important to note that the layout of the LifePlanner has changed a bit from last year, giving a couple extra options as to how to use it.
Monthly Overview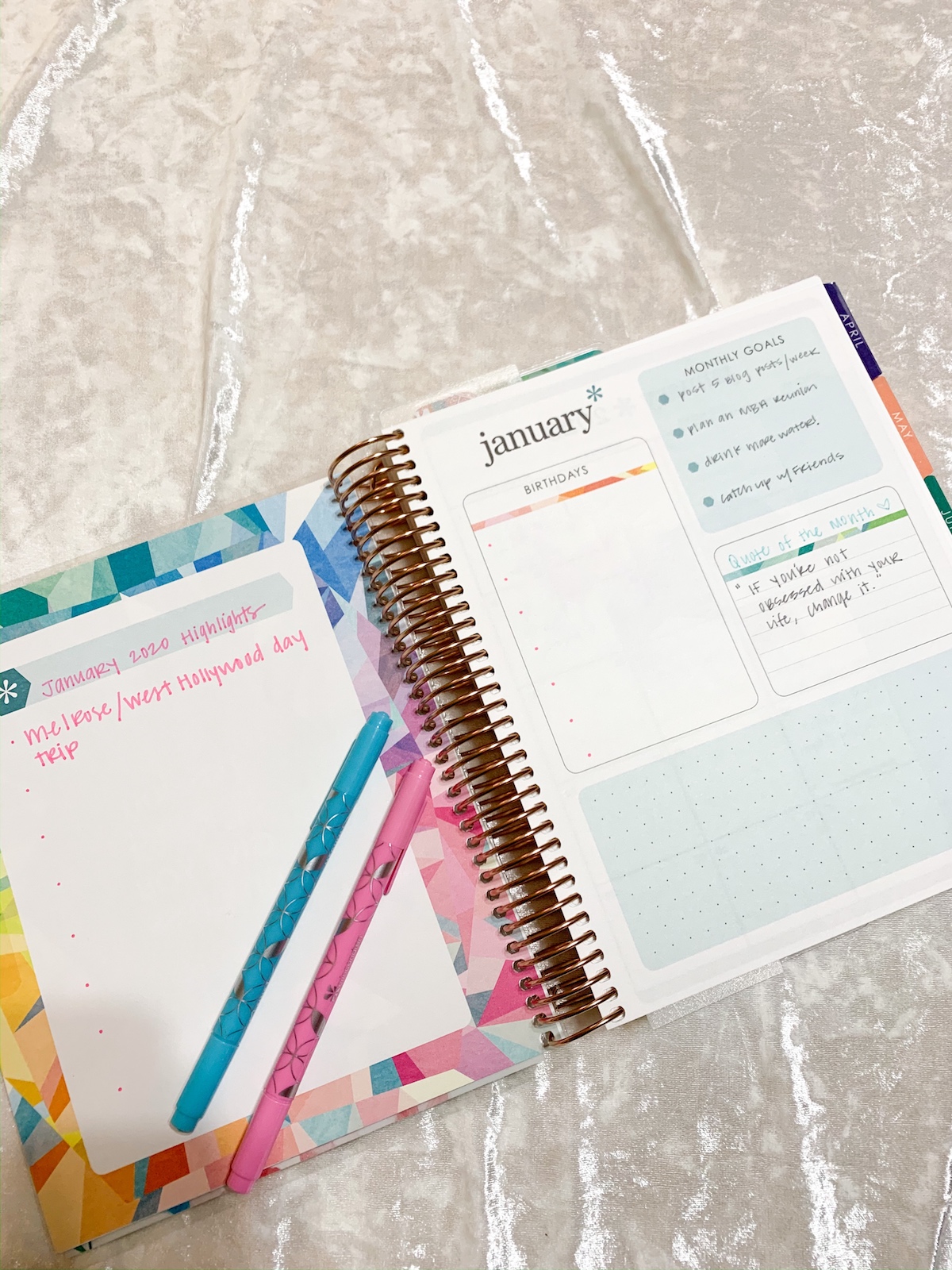 This section is new in the 2020 LifePlanner and I'm so here for it! Previously, the EC planners lacked more goal-setting types of pages that other planners had, but this is no longer an issue!! I love that apart from the birthday and goals section, there are spaces to use any way you wish!
Personally, I like using the blank page on the left to jot down special things that happen each month. This way I can easily look back on them as the year progresses. I'm still figuring out what I want to do with the dot grid section. What are you doing with yours?! As for the birthdays section, I do have this filled in, but for privacy reasons, I blurred it out for this post.
Monthly Spread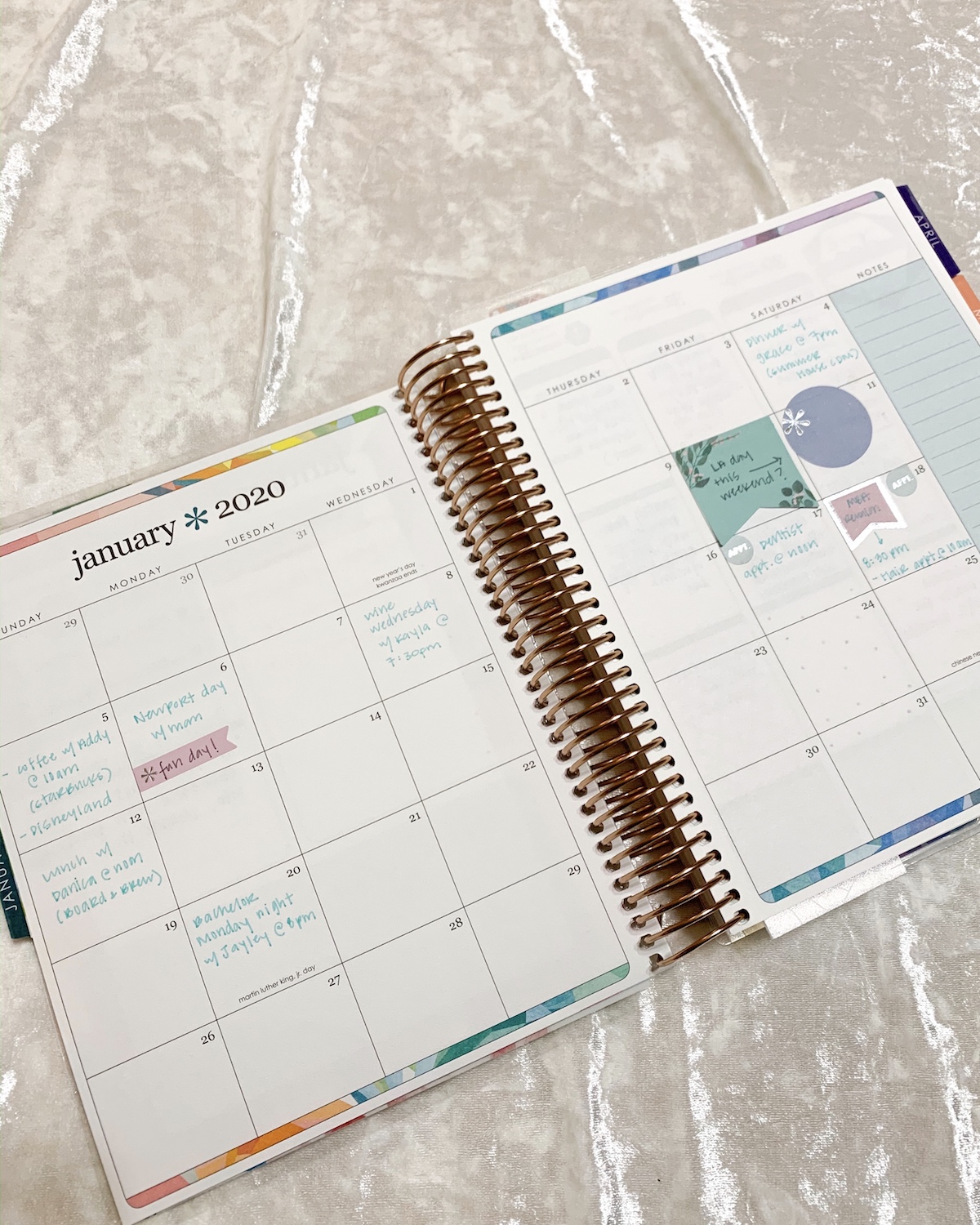 The monthly spread is where I keep track of big plans for the month so that I do not overbook myself. This section of the planner is similar to last year's so I use it the same way. Basically, I write out the big events with the location and time! Super simple.
Weekly Spread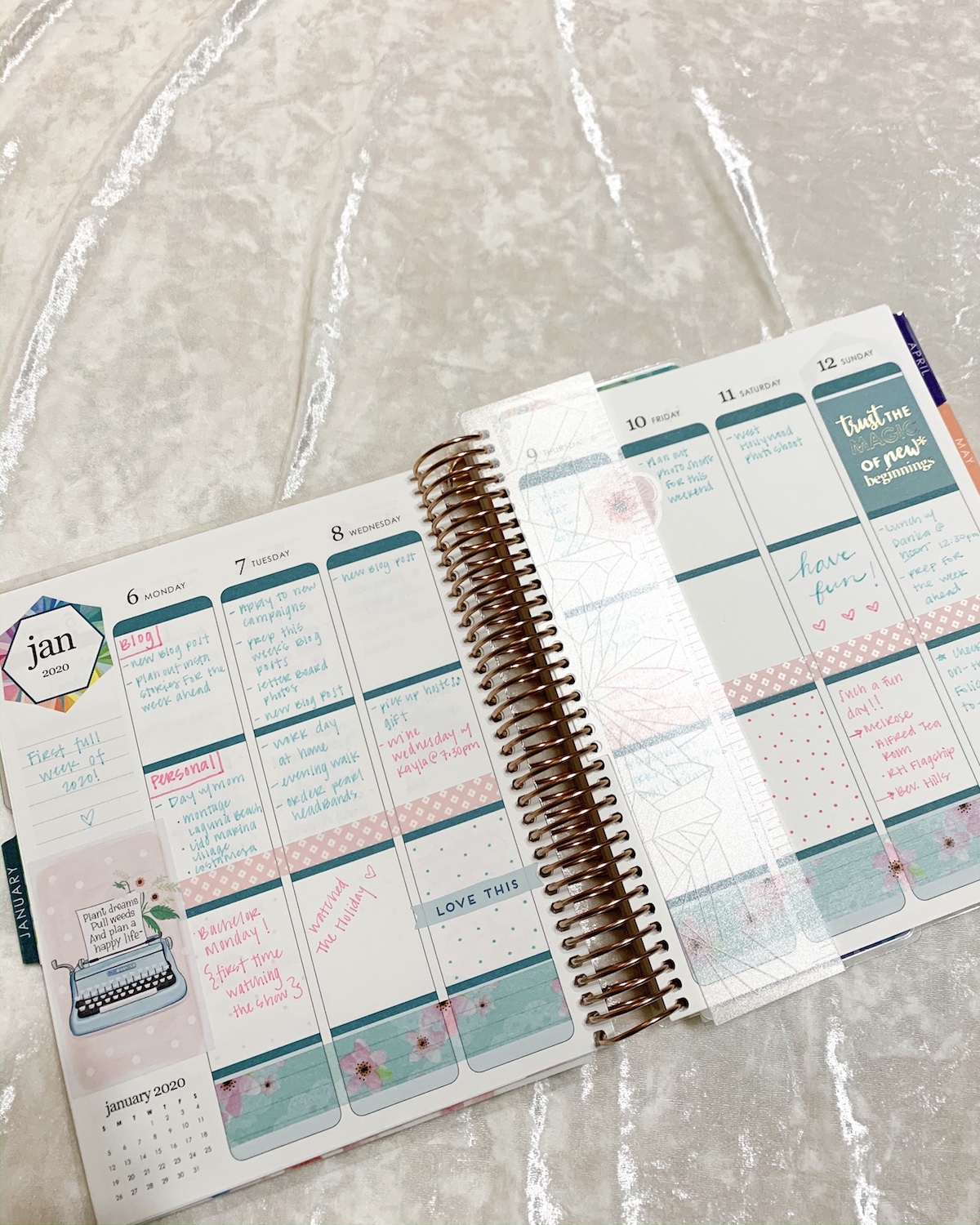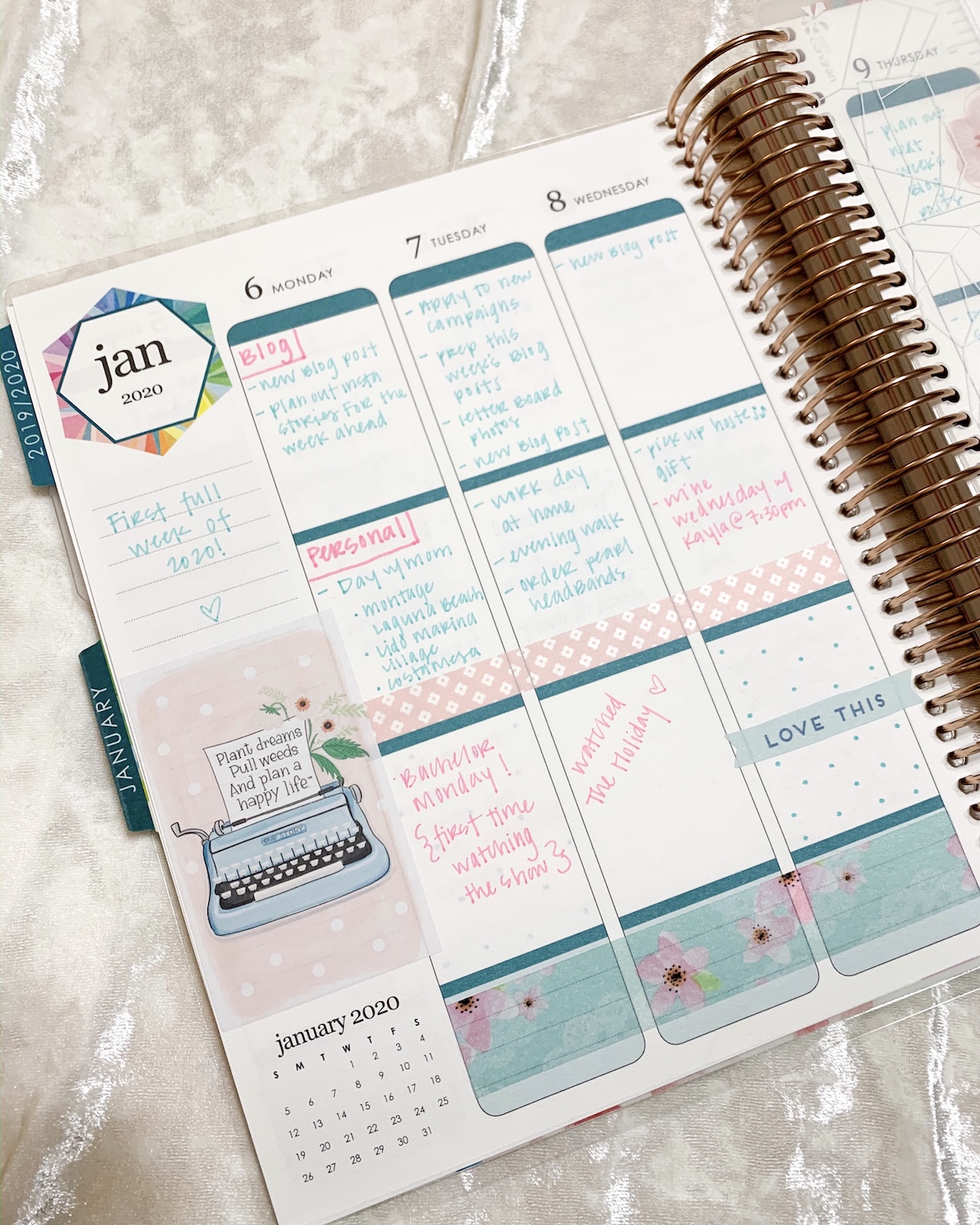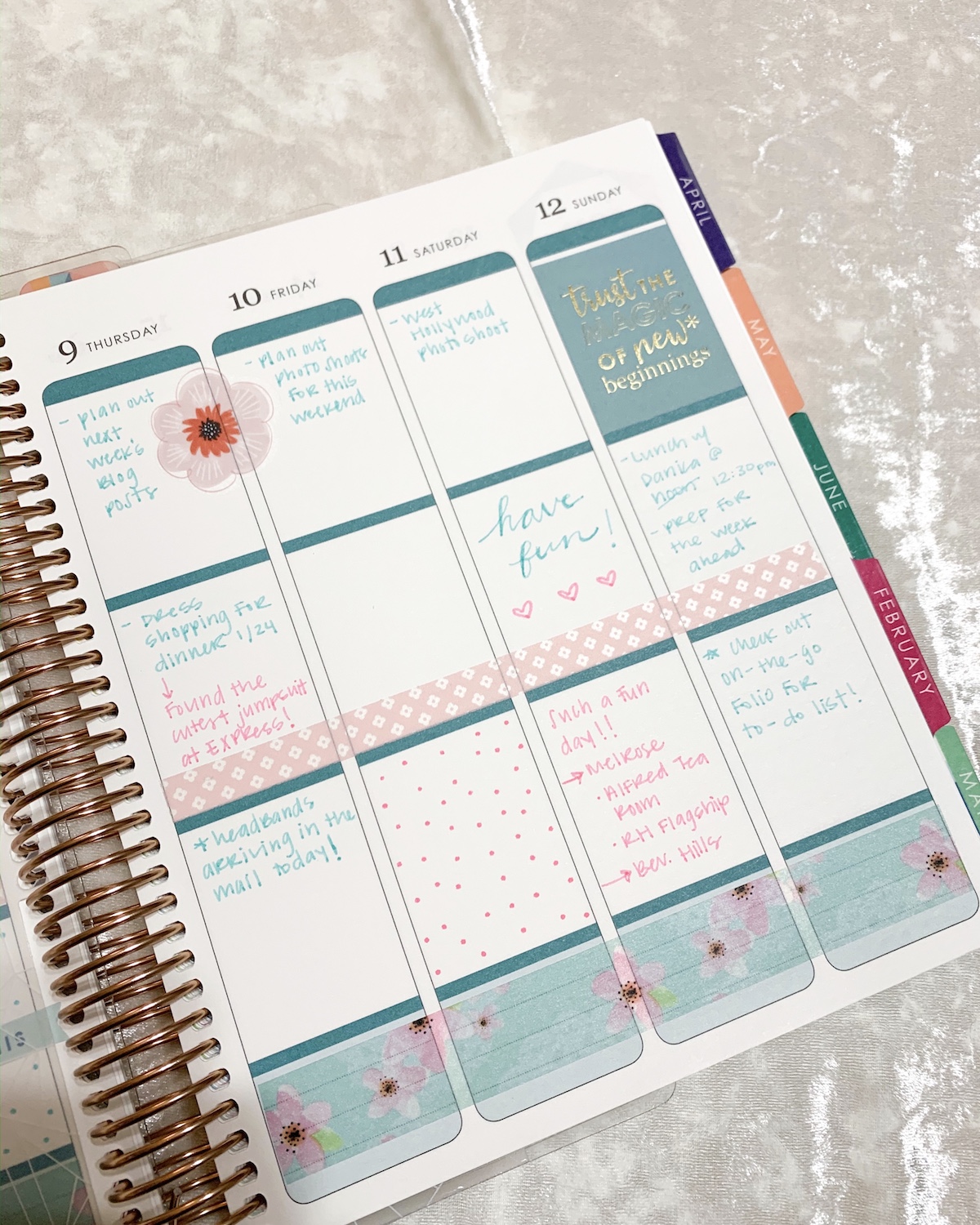 How I use this section of the planner has changed a little. This is mainly due to me wanting to have separate sections for my personal life and blog. I  use the top set of boxes each day to list out blog-related tasks, events, and plans. For the middle box, I list out personal to-do's and outings. As for the bottom box, I use this for more fun things such as doodles, stickers, or writing out fun parts of my day.
Looking for more Erin Condren tips and favorites?! Click here. Also, if it's your first time ordering a LifePlanner, use this link to get $10 off your first purchase. By using my link, after you create an account, you will receive  an email with a $10 coupon code for your first purchase.
Thanks for reading!
xoxo Kendall