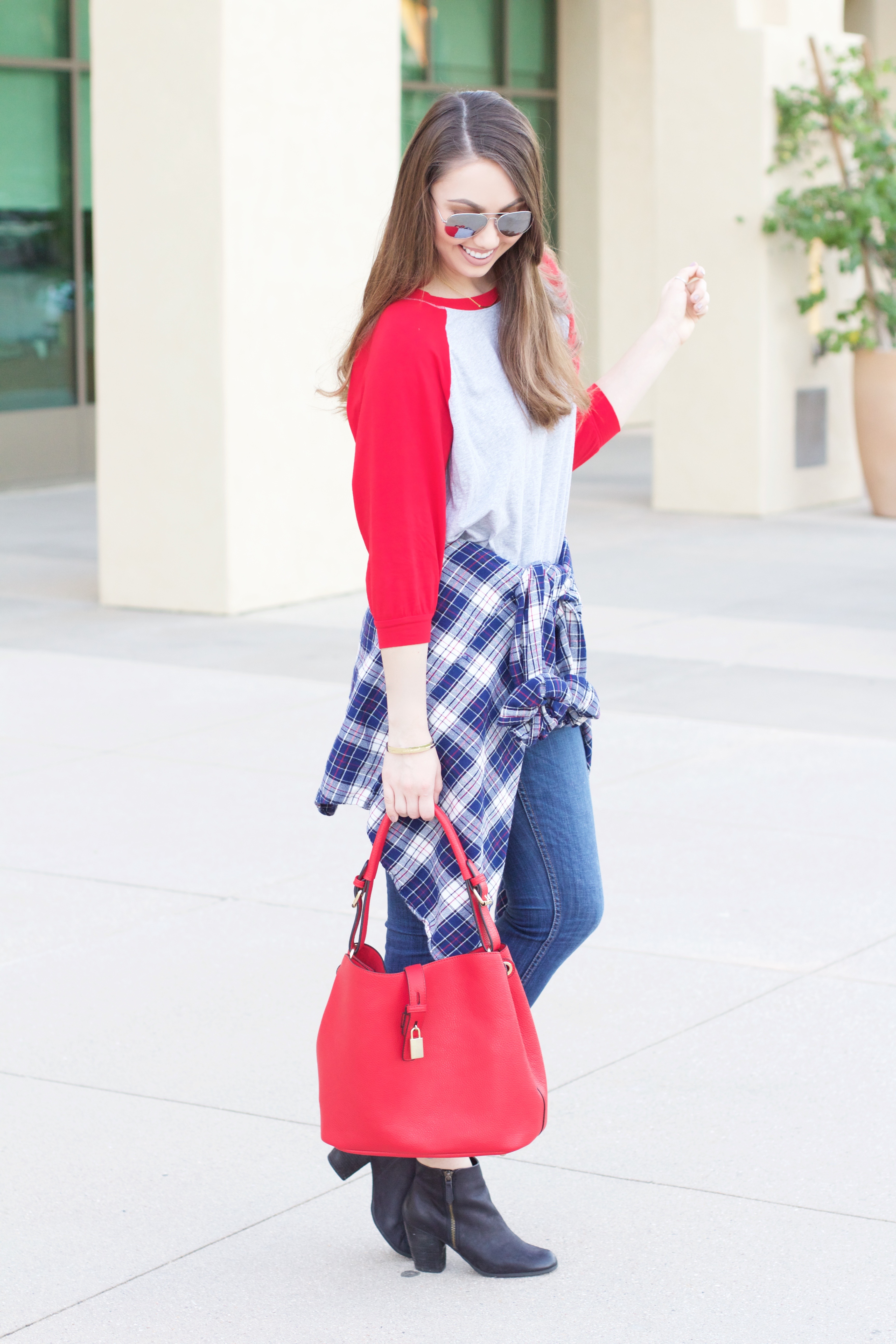 For years I've loved the look of baseball tees! I don't know what it is about them, but I just think they are so cute and that's coming from a total girly girl. The problem I always encountered with these types of shirts though was that they never fit right! They were too big or too tight, not the best material…I could never find one I loved!
When I came across this slouchy tunic, which looks like a baseball tee, I found exactly what I was looking for. It's loose-fitting while not being too baggy, it's super soft, and it's feminine looking. Perfect for heading to lunch with your bestie, curling up on the couch, or running errands! Just switch a few accessories out and you can make it appropriate for so many occasions.
For today's look, I wanted a sporty chic vibe. Since the tunic is on the sportier side, I chose to tie a flannel around my waist and slip on a simple pair of black booties to add the chic element. Then I paired the look with dainty gold jewelry and a fun red purse. This kind of outfit is one of my go-to's for Fall!
I love that this is a look that everyone can pull off. What's even better is that this top comes in many other two-tone colors in addition to solid ones! While they normally cost $48, every Sunday these tops are available for 50 percent off! However, the company that sells them, The Mint Julep Boutique, has offered My Styled Life readers exclusive access to them, meaning you can get them any day of the week for half off! I'm struggling to decide which other ones I want because I love them all!!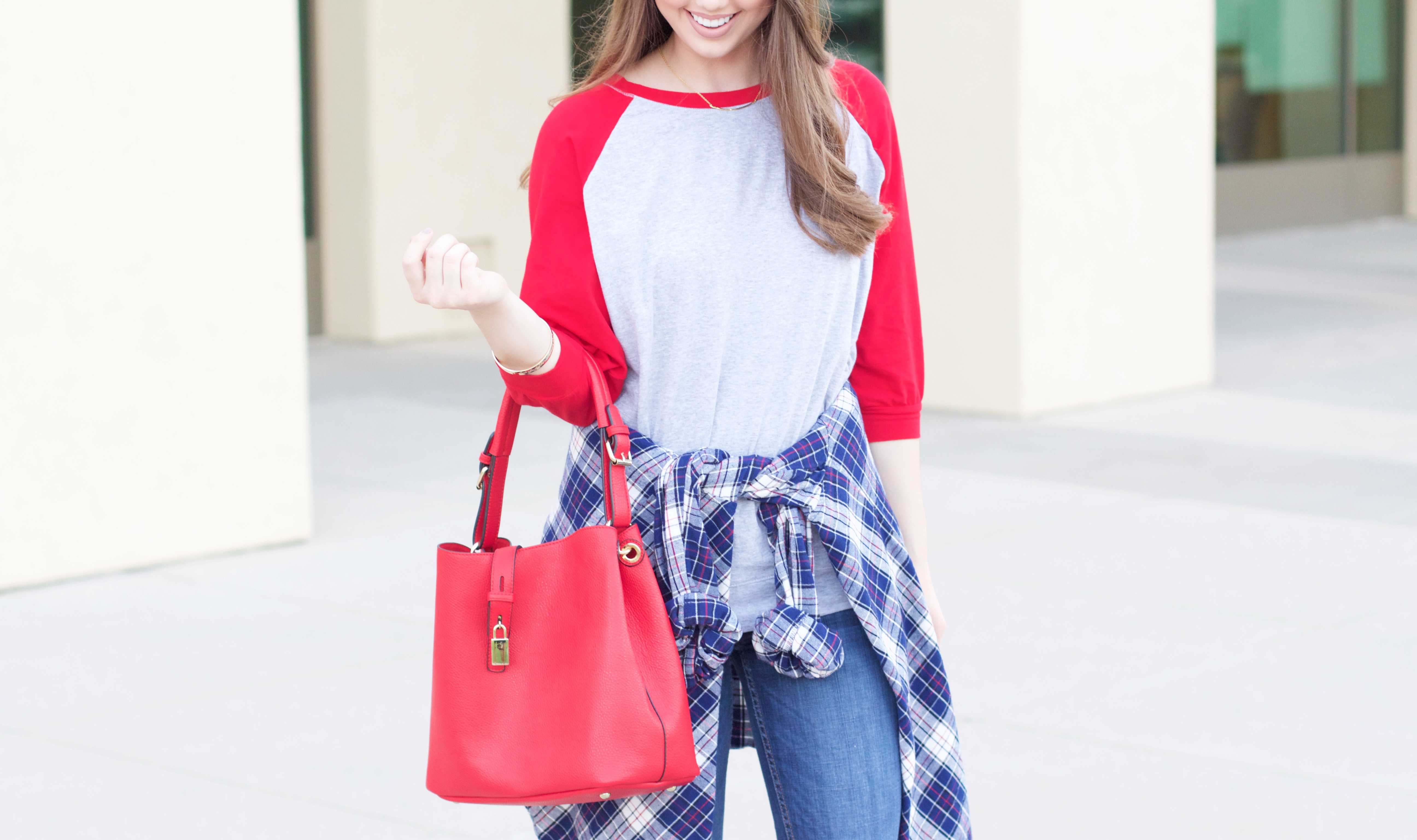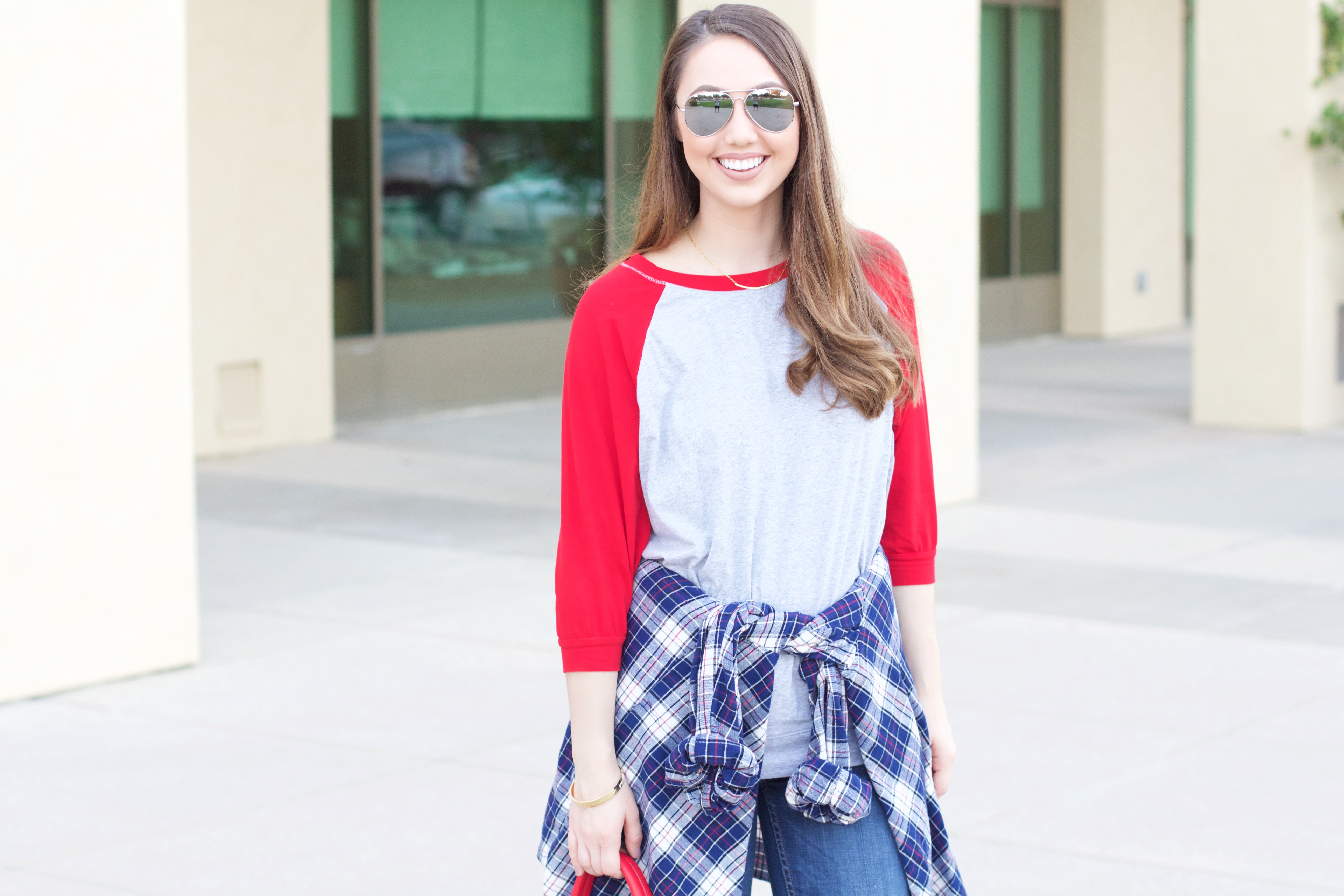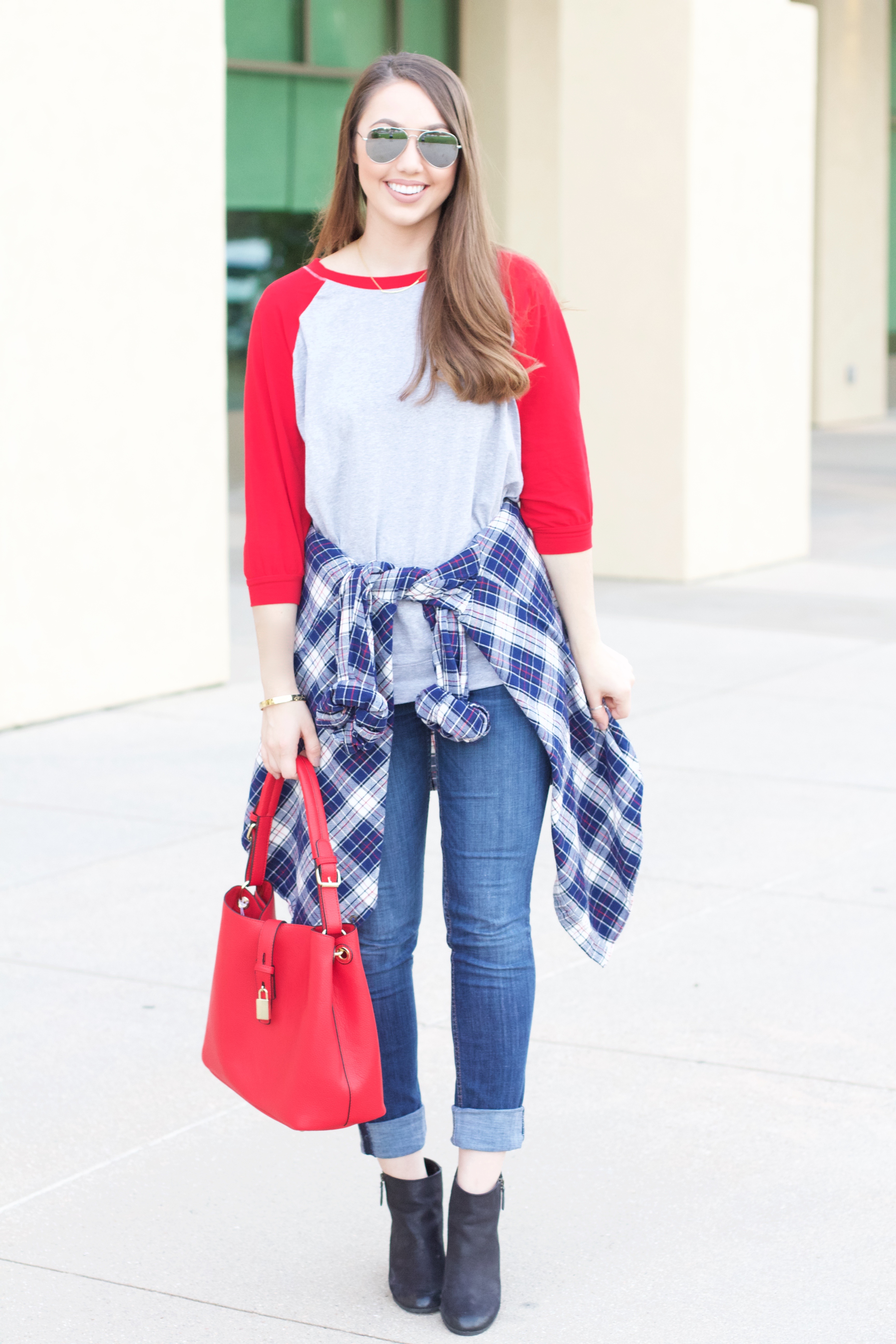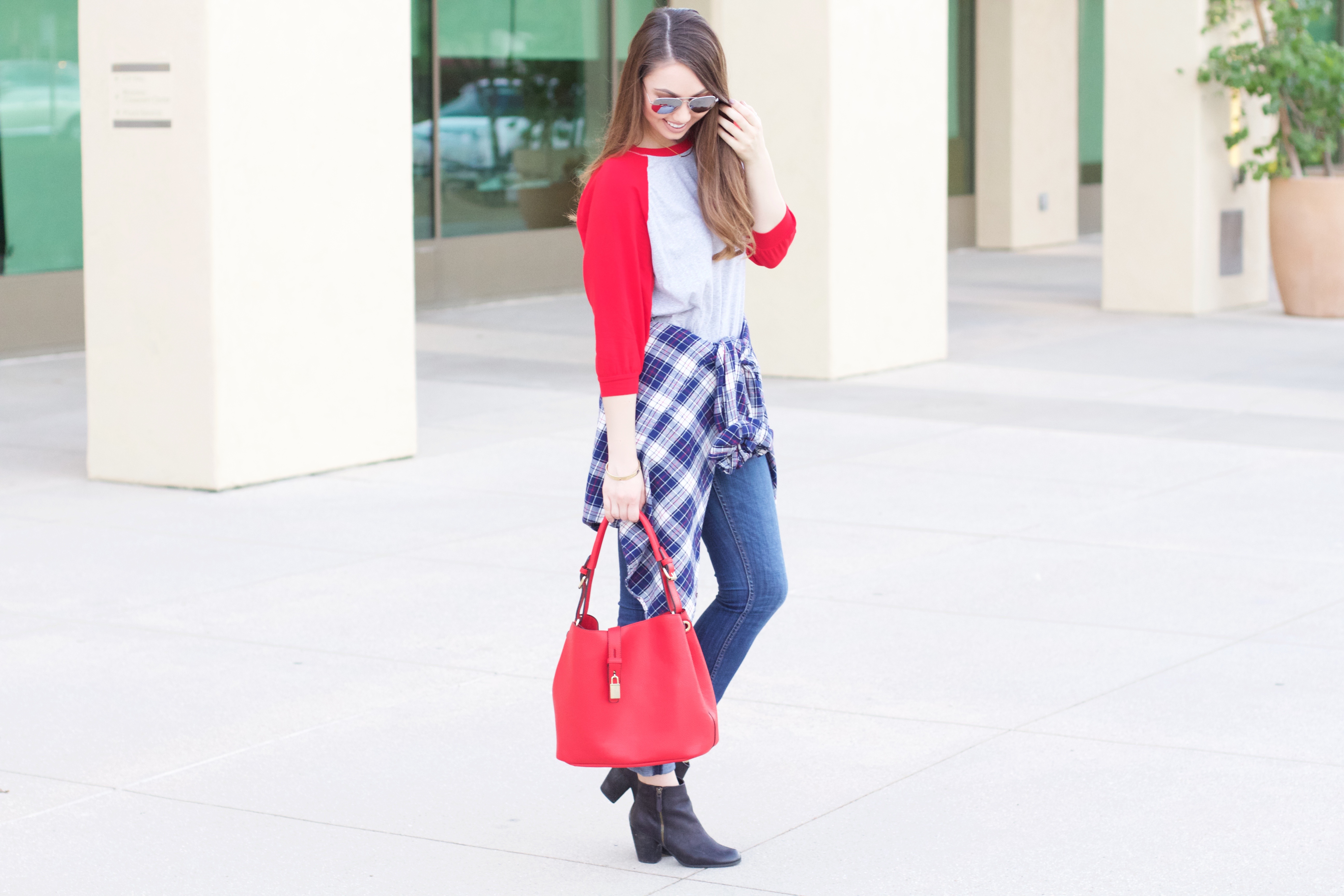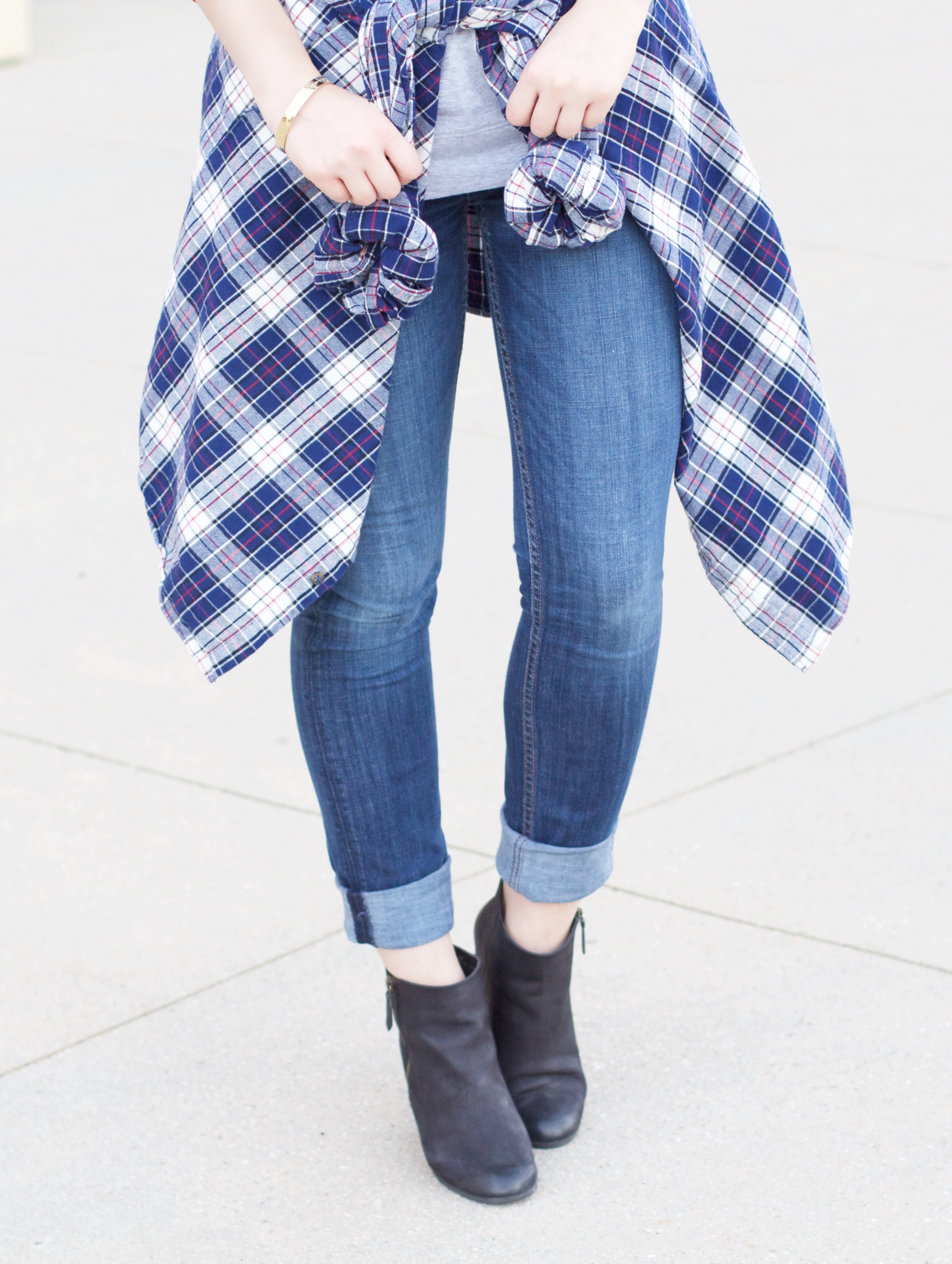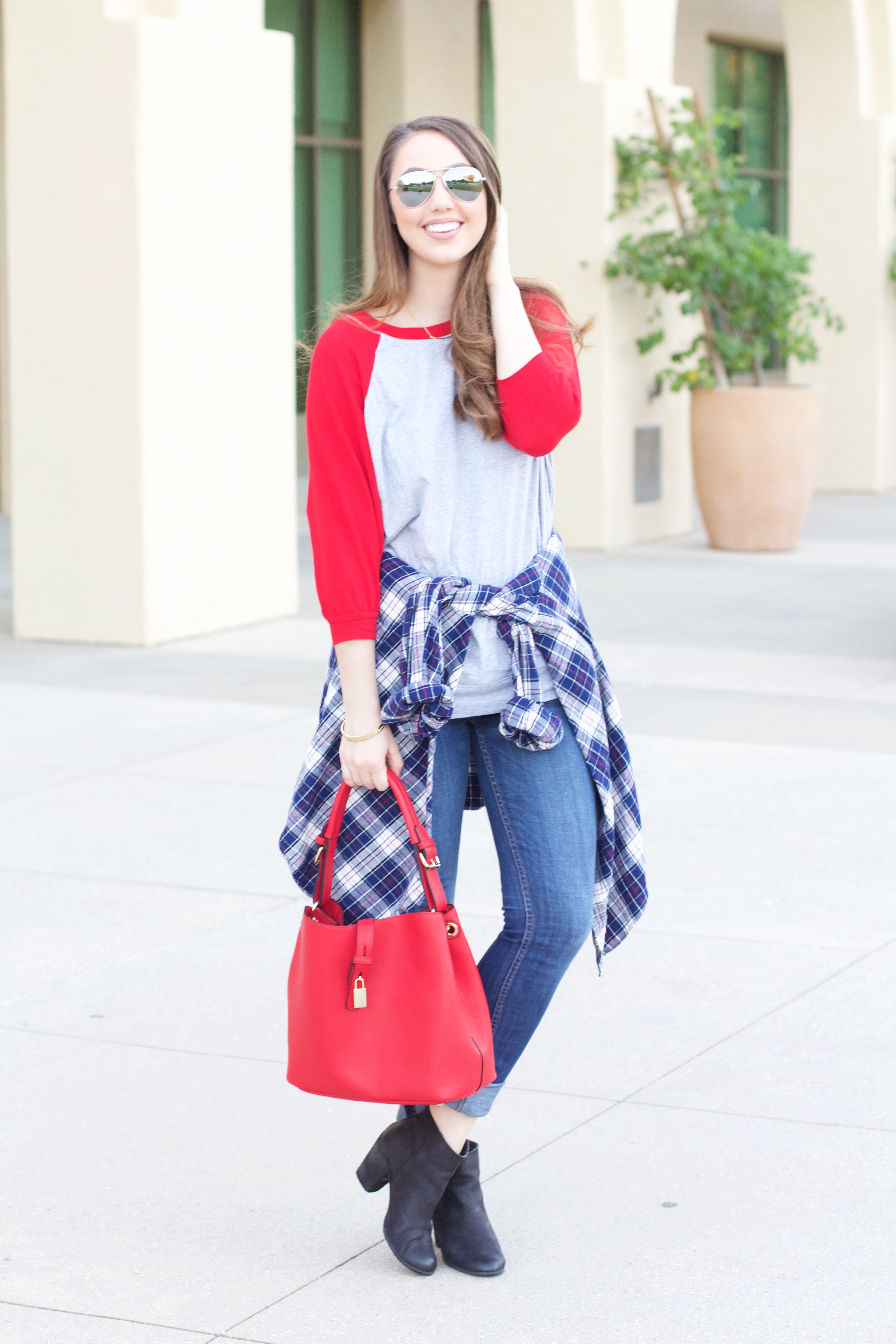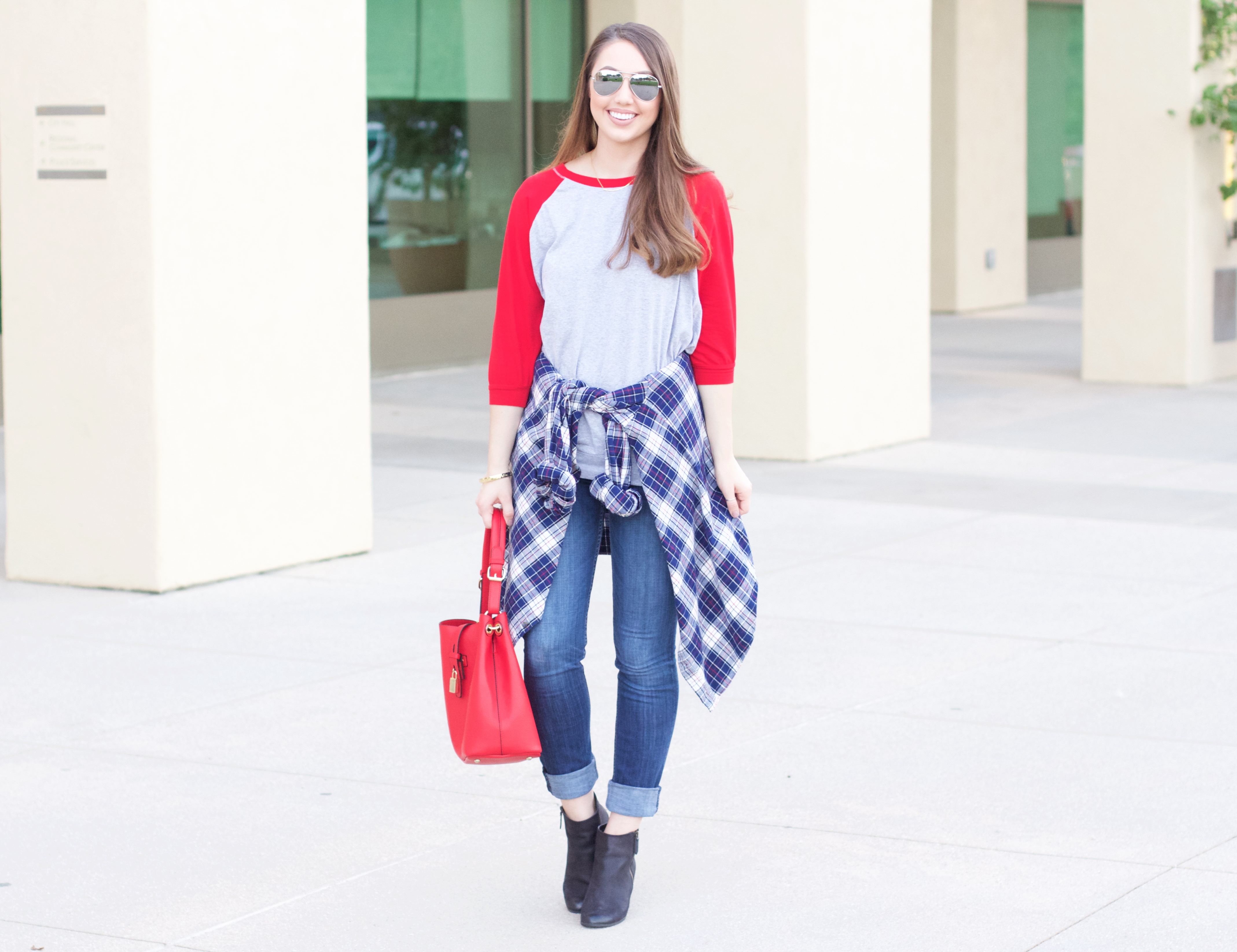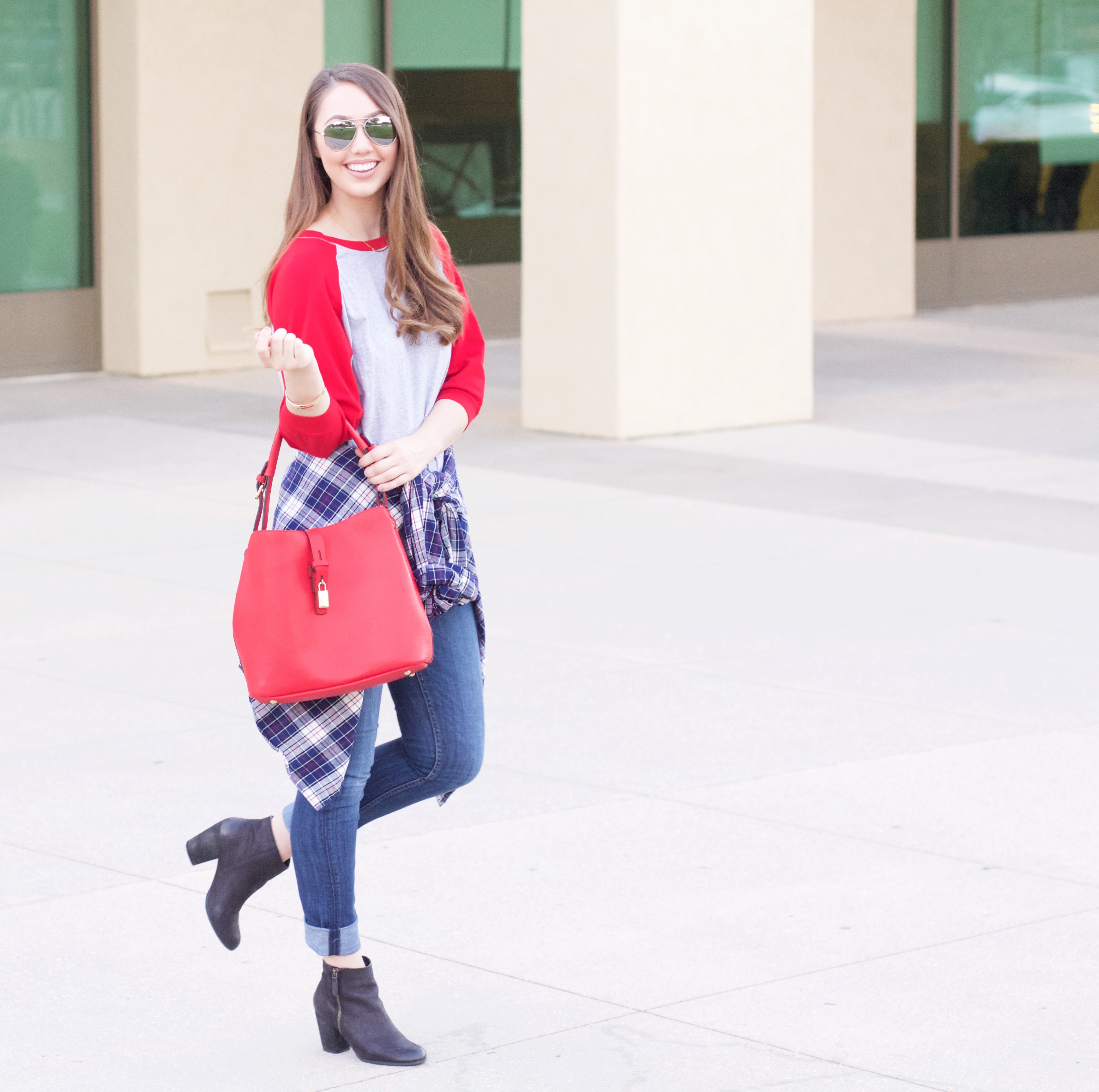 Slouchy Gray-Red Tunic (baseball tee) c/o (on sale!! I'm wearing size small) | Jeans | Flannel, similar here | Black Booties | Mirrored Sunglasses (under $15) | Red Purse, sold out, similar here c/o | Gold Idiom Bangle Bracelet | Gold Bar Necklace
Thanks for reading! Make sure to check out the other two-tone and solid colors of my top here.
xoxo Kendall