I don't know why, but I have an obsession with camo! Always have and probably always will! For some reason I'm just drawn to it, which isn't a bad thing for this time of year since camo incorporates the Fall colors that I absolutely love.
While Fall isn't here quite yet and it's been far too hot in SoCal to be rocking jeans, boots, and scarves, this dress is perfect for the transition period. It's light weight and comfortable for those 90 degree September days, but doesn't scream Summer. I paired it with my beloved charcoal-colored handbag and fun wedges to dress it up a little. If you're wearing it on a night where it may be a little more chilly, just throw on a camel-colored leather jacket and you're good to go!
Also, if you're thinking that you cannot pull off a bodycon dress like this one, just give it a try! You'd be surprised how flattering it can look!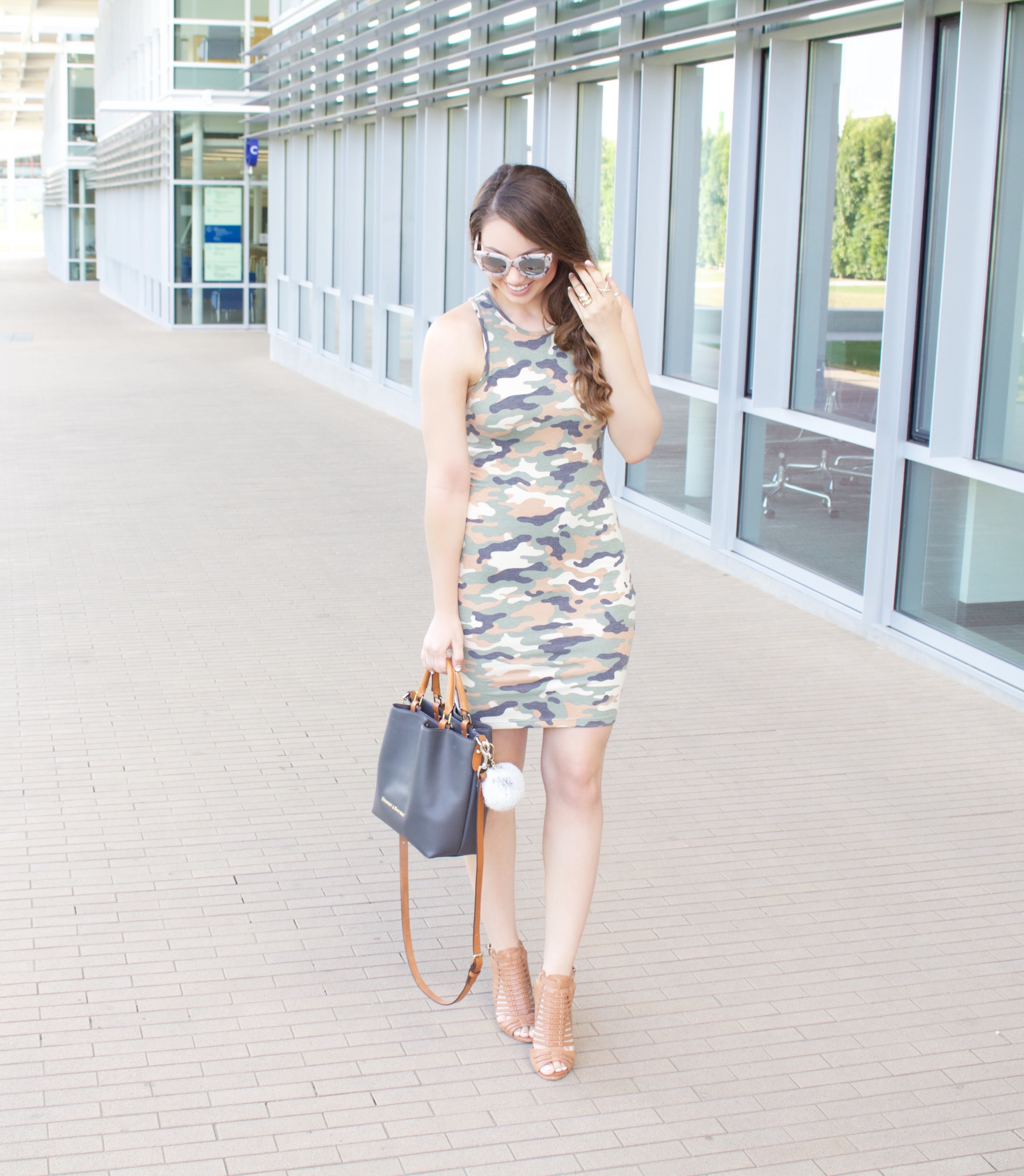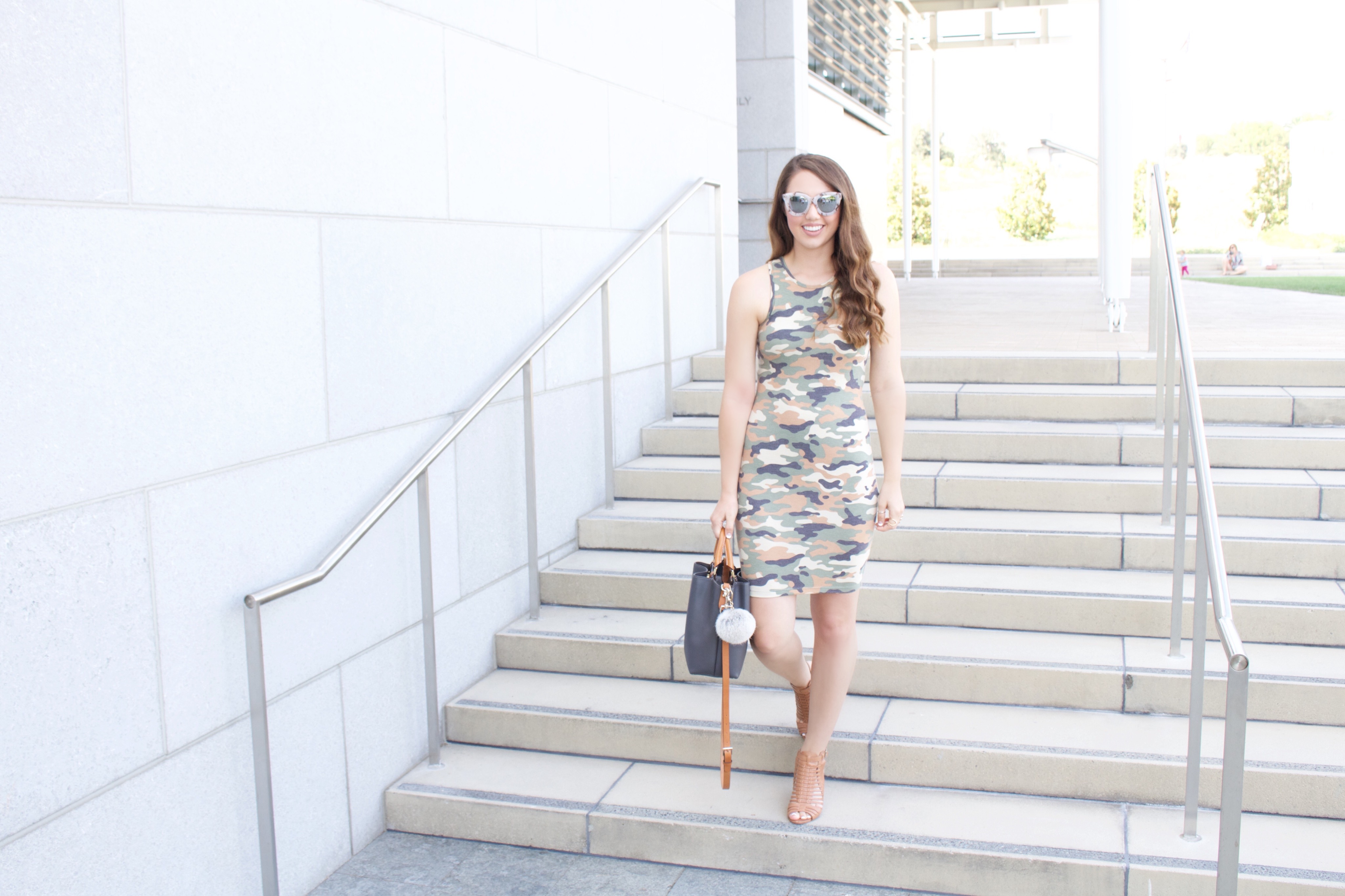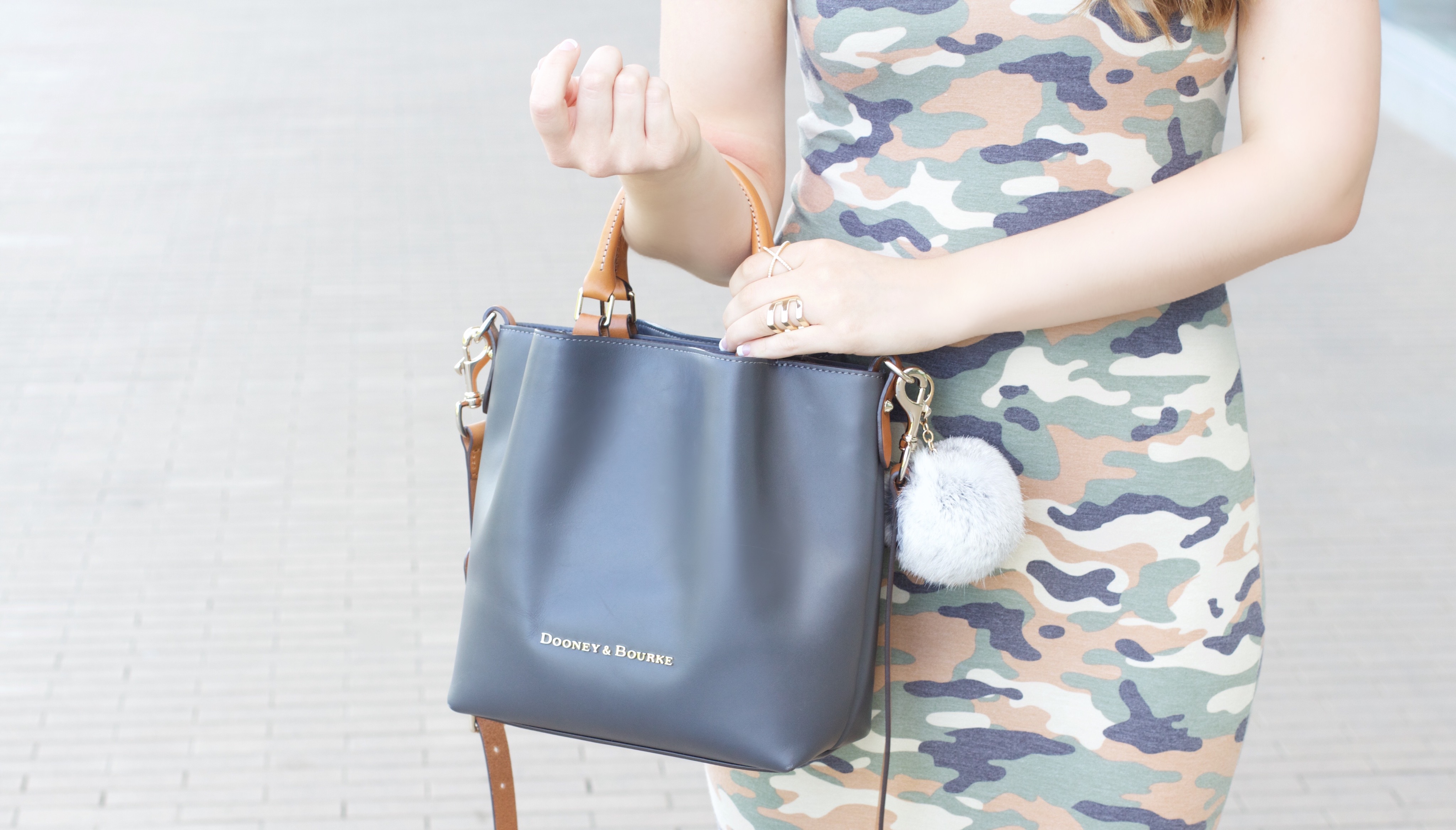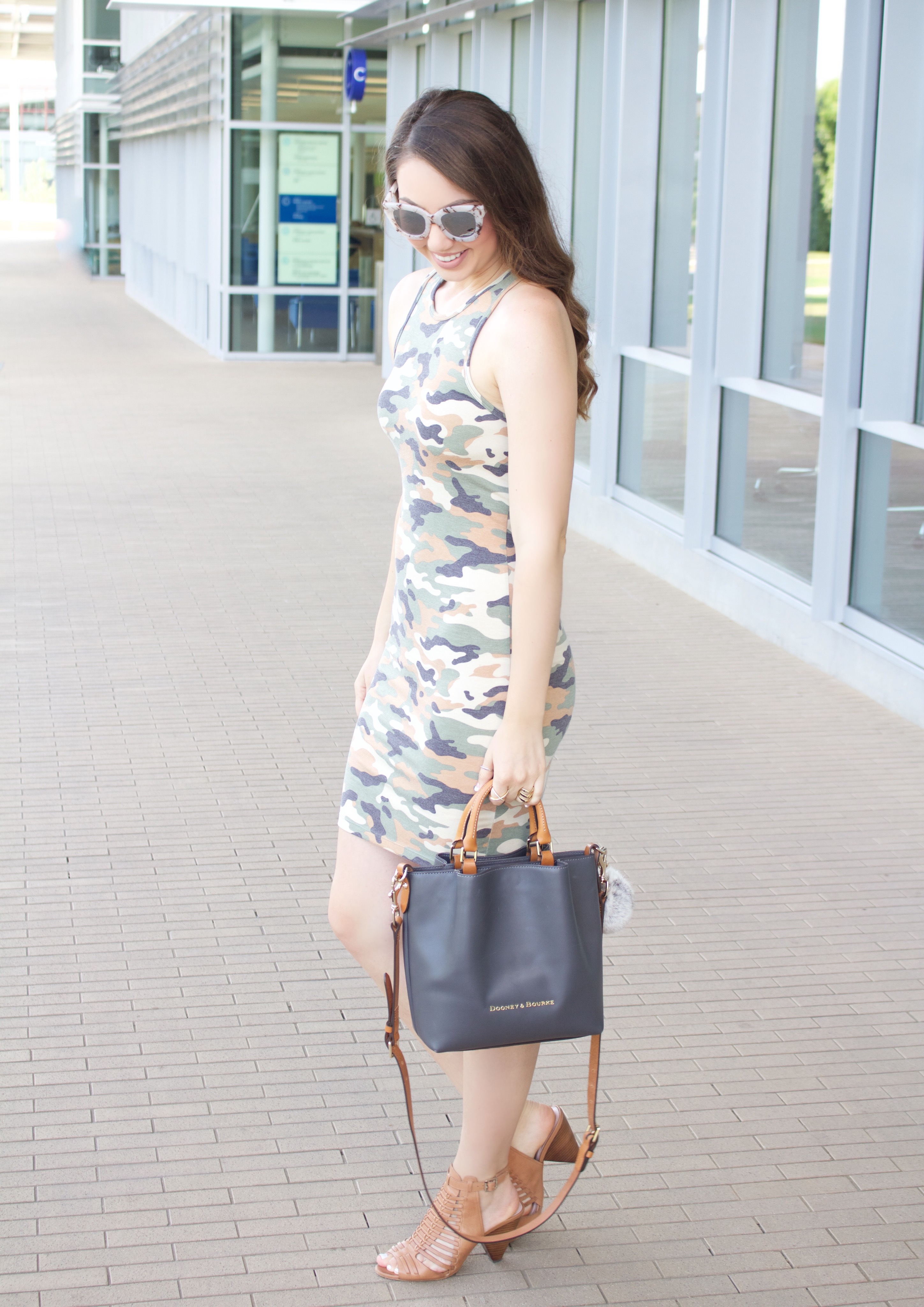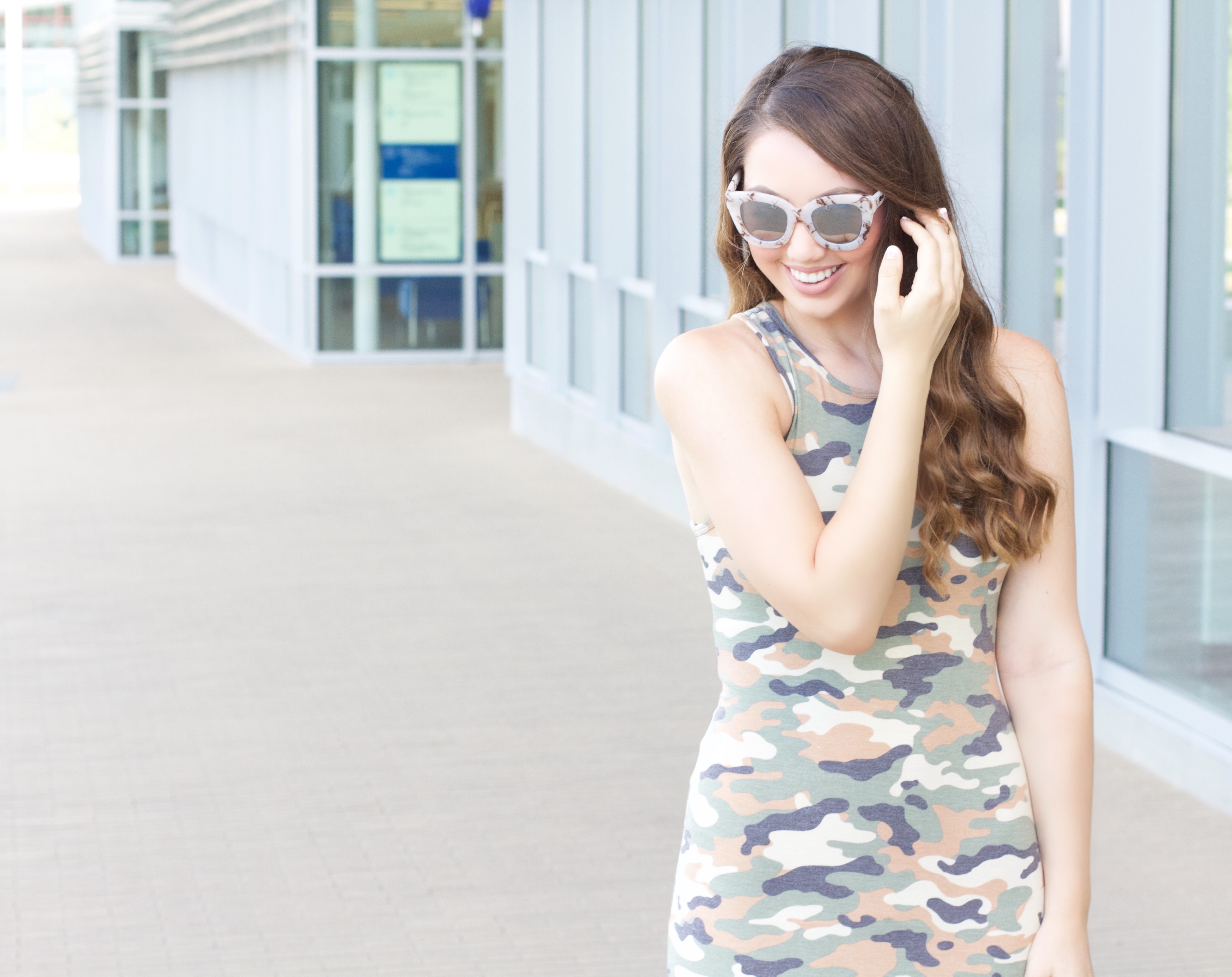 Camo dress (under $15!!) | Charcoal Bucket Bag c/o | Marbled Sunglasses | Heels, old, similar here | Pavé Crisscross Ring | Faux Fur Pom Bag Charm, similar here
Thanks for reading!
xoxo Kendall