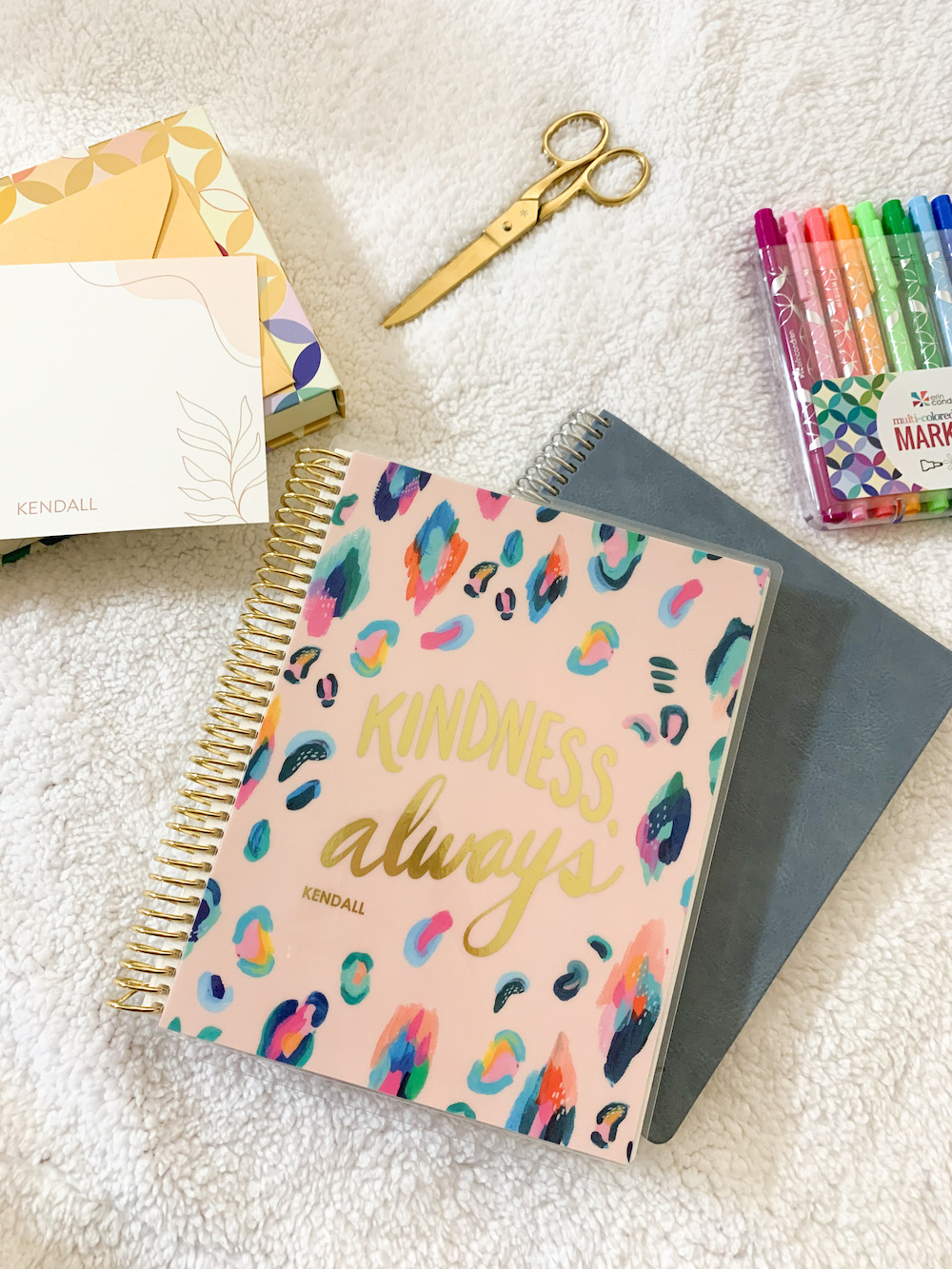 *Items gifted by Erin Condren. All opinions are my own.
Deciding on gift ideas for your work bff can be challenging, but it doesn't have to be! I've rounded up some of my favorite items from Erin Condren that are perfect for your fave co-workers. These are all items that I personally own and love! I've also given many of these to co-workers before and everyone has always loved them.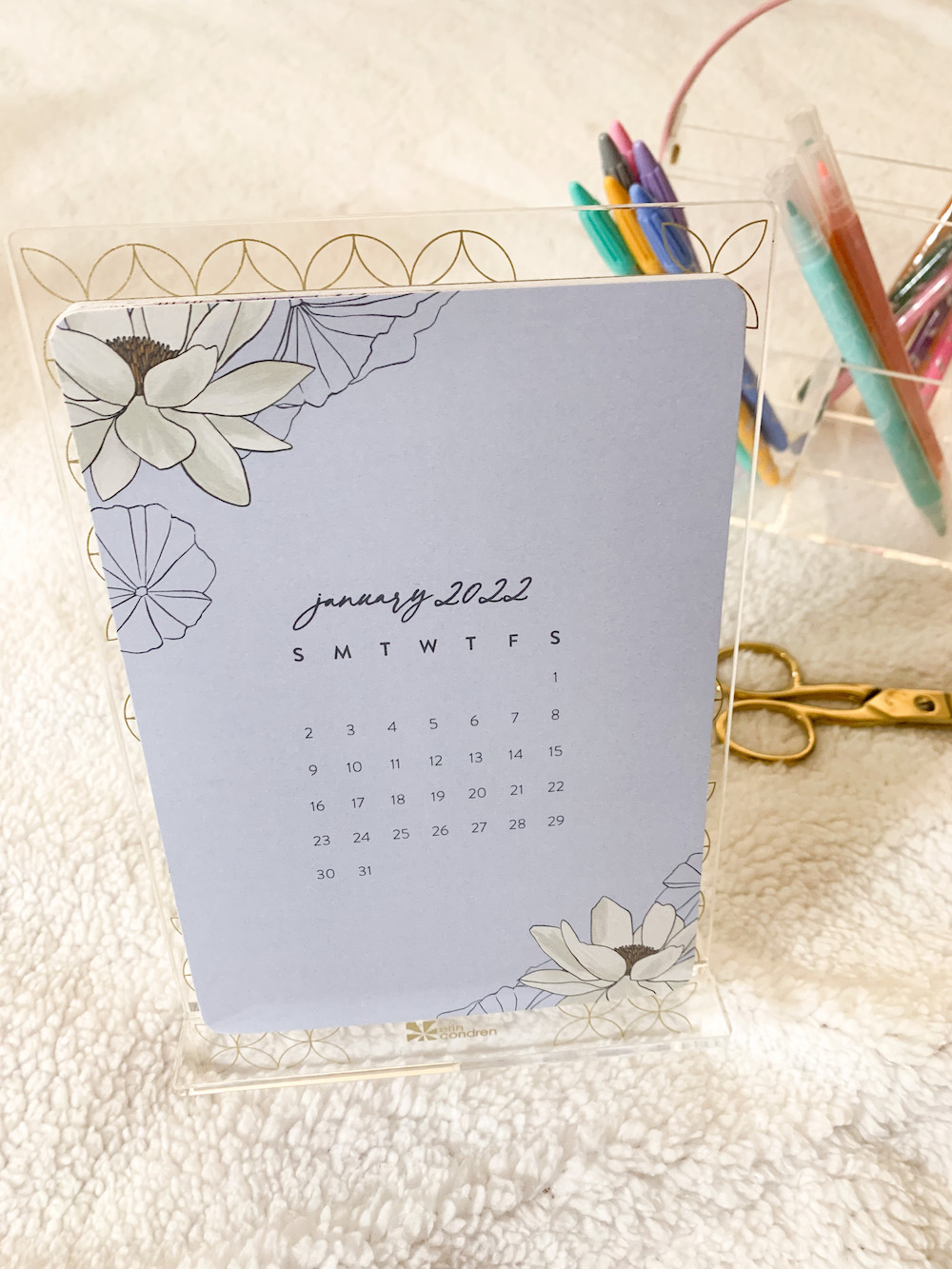 2022 Desk Calendar
I don't know about you, but at least a few times a day I am checking a calendar to see when a particular date is. While searching for a cute desk calendar for 2022, I came across this one and knew I had to have one. I realized this would also be a great gift to give someone this holiday season. I love the different monthly floral designs.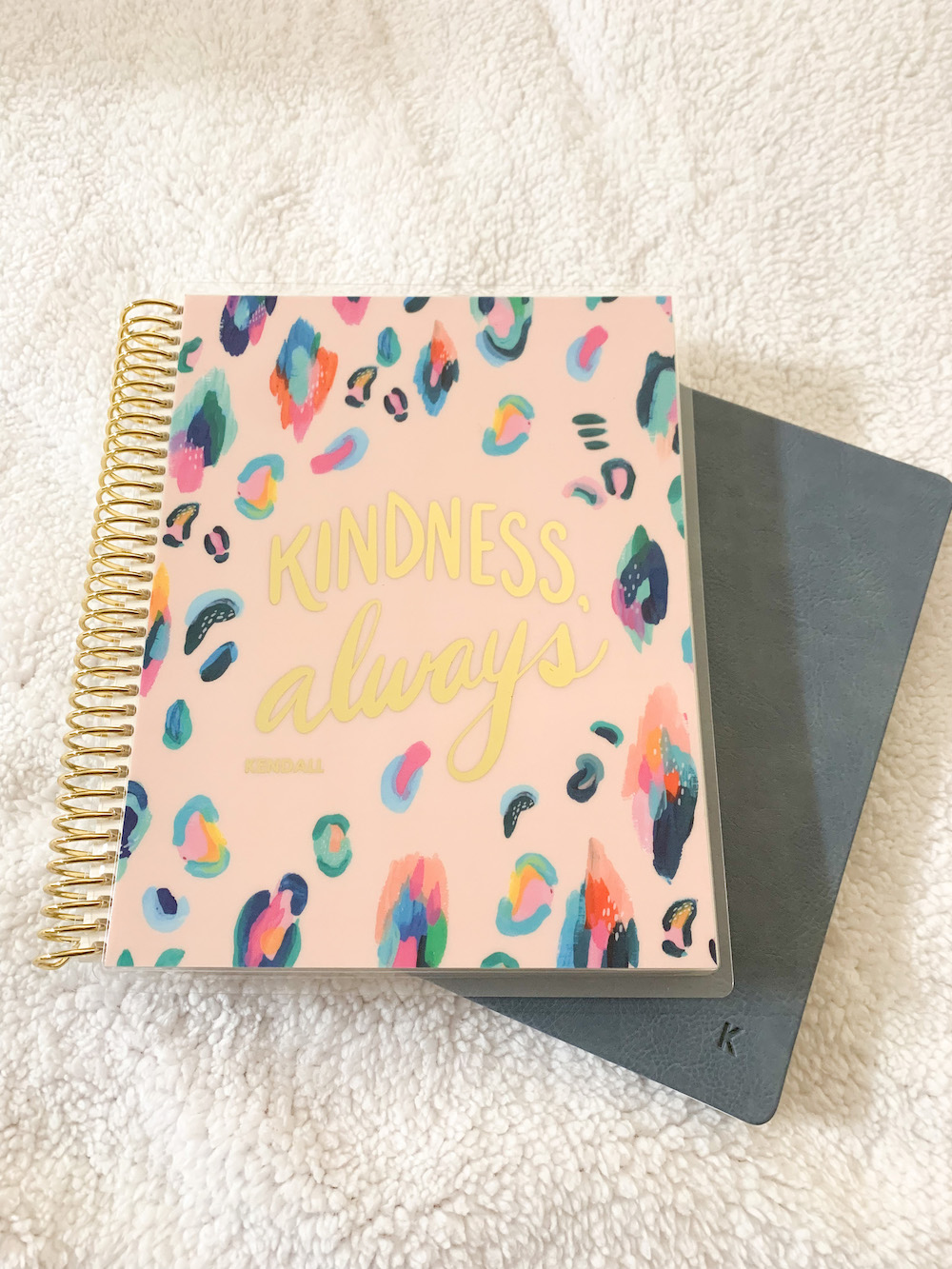 Personalized Notebooks
One of my go-to gifts! I've given an Erin Condren notebook to practically every one of my really good friends and it's always a hit. I love that you can customize the notebook covers and colors, coil colors, and inside layout, and most importantly, personalize it with the person's name on the cover. It's fun to look through all the covers and find one that perfectly matches a person's personality. I like to pair the notebook with a few pens for the perfect gift.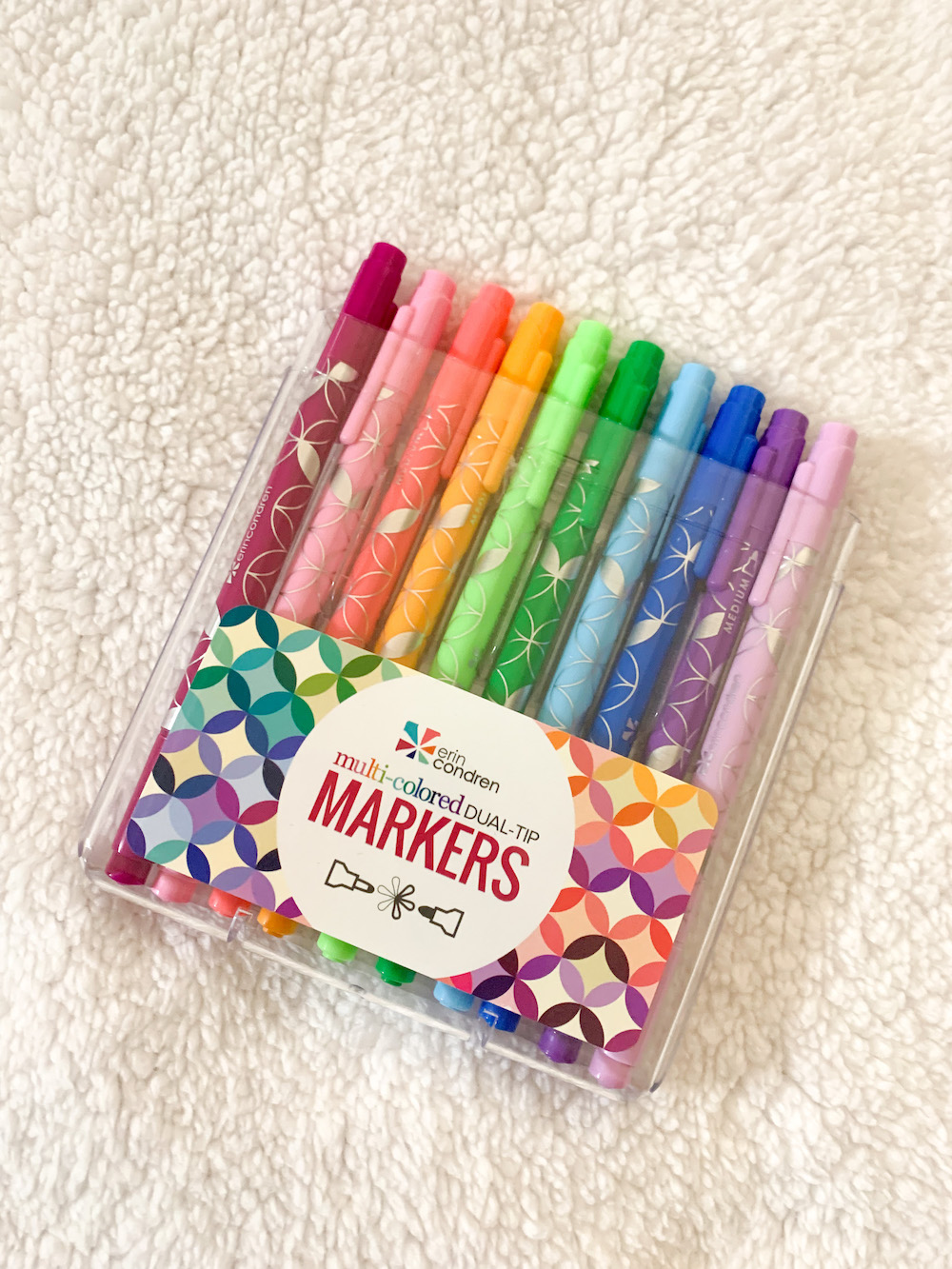 Dual-Tip Pen Set
Speaking of pens, the Erin Condren Dual-Tip Pens are my absolute favorite! Once you try them, you will understand why. One side is super thin and the other is thicker. I love all the different colors and I have to say, these pens actually write really nicely.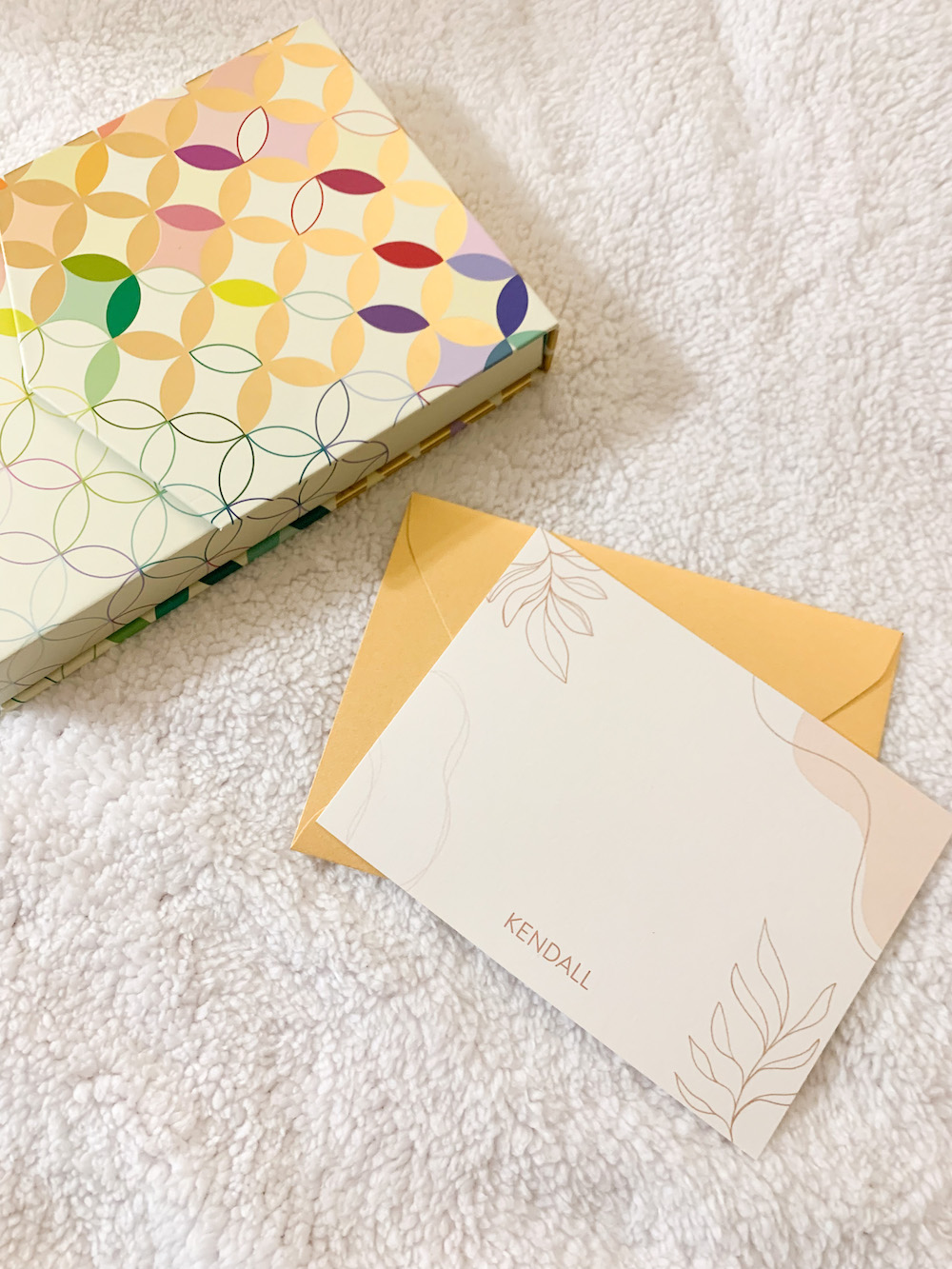 Personalized Stationery
The last idea is personalized stationery! As a big handwritten note fan, I think this is such an amazing gift. Like with the notebooks, many of the stationery sets can be personalized with design, color, and your name.
Thanks for reading! I hope you find these gift ideas for your work BFF to be helpful. Learn about more of my favorite Erin Condren finds here. I'll be sharing more gift guides soon so stay tuned.
xoxo Kendall