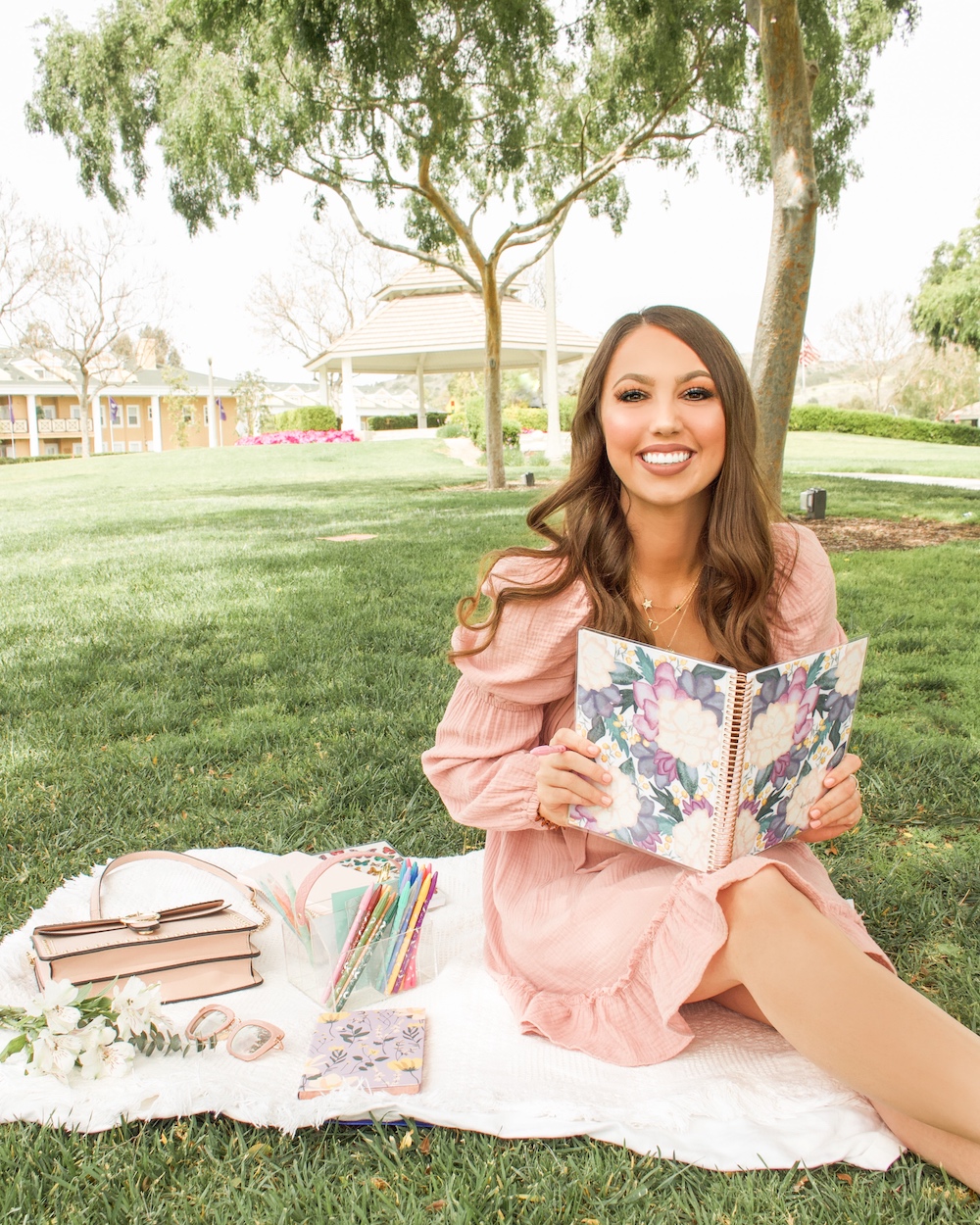 *items gifted by Erin Condren.
So you need to get a friend or family member a gift, but the person has everything and you have no idea what to give them. We've all been there! That's why I wanted to share what has been my go-to gift for the past couple of years — Erin Condren notebooks! Since they can be personalized with a person's name or initials and are such high quality, the notebooks make a person feel extra special. I also like that Erin Condren has cute accessories that you can pair with the notebooks if you want to an additional something to the gift.
There are actually two types of Erin Condren notebooks that I typically gift people — the Coiled Notebooks and the Softbound Notebooks. I'll dive into both types below, but both are equally great gifts. Which option you choose really just depends on the person you are gifting the notebook to.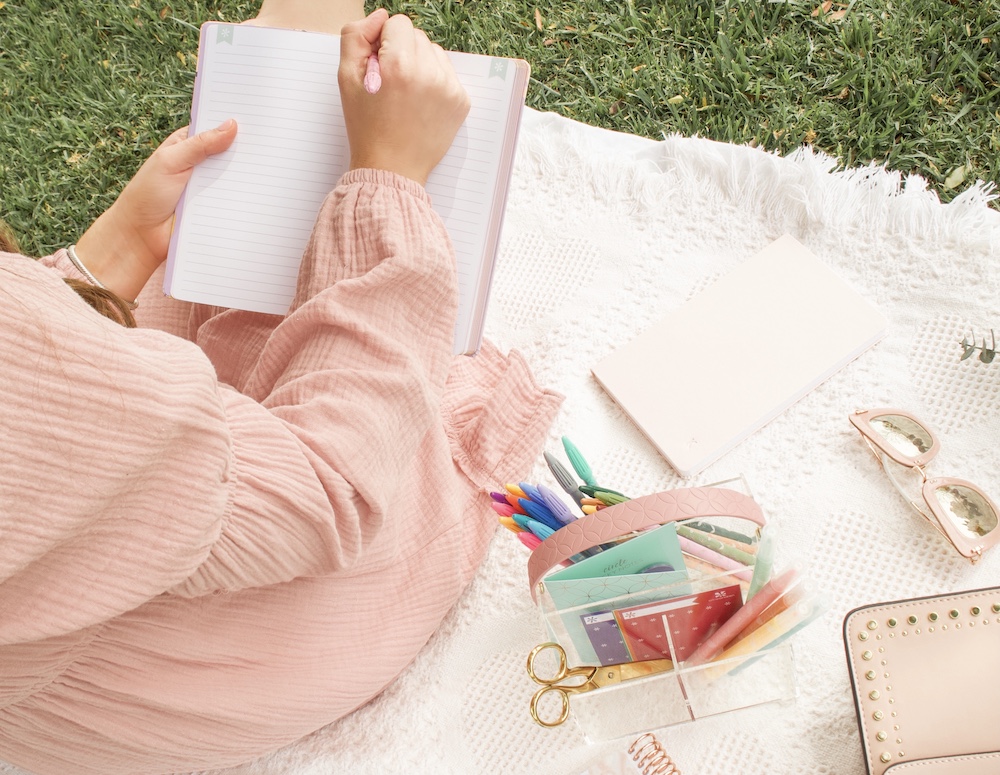 Coiled Notebooks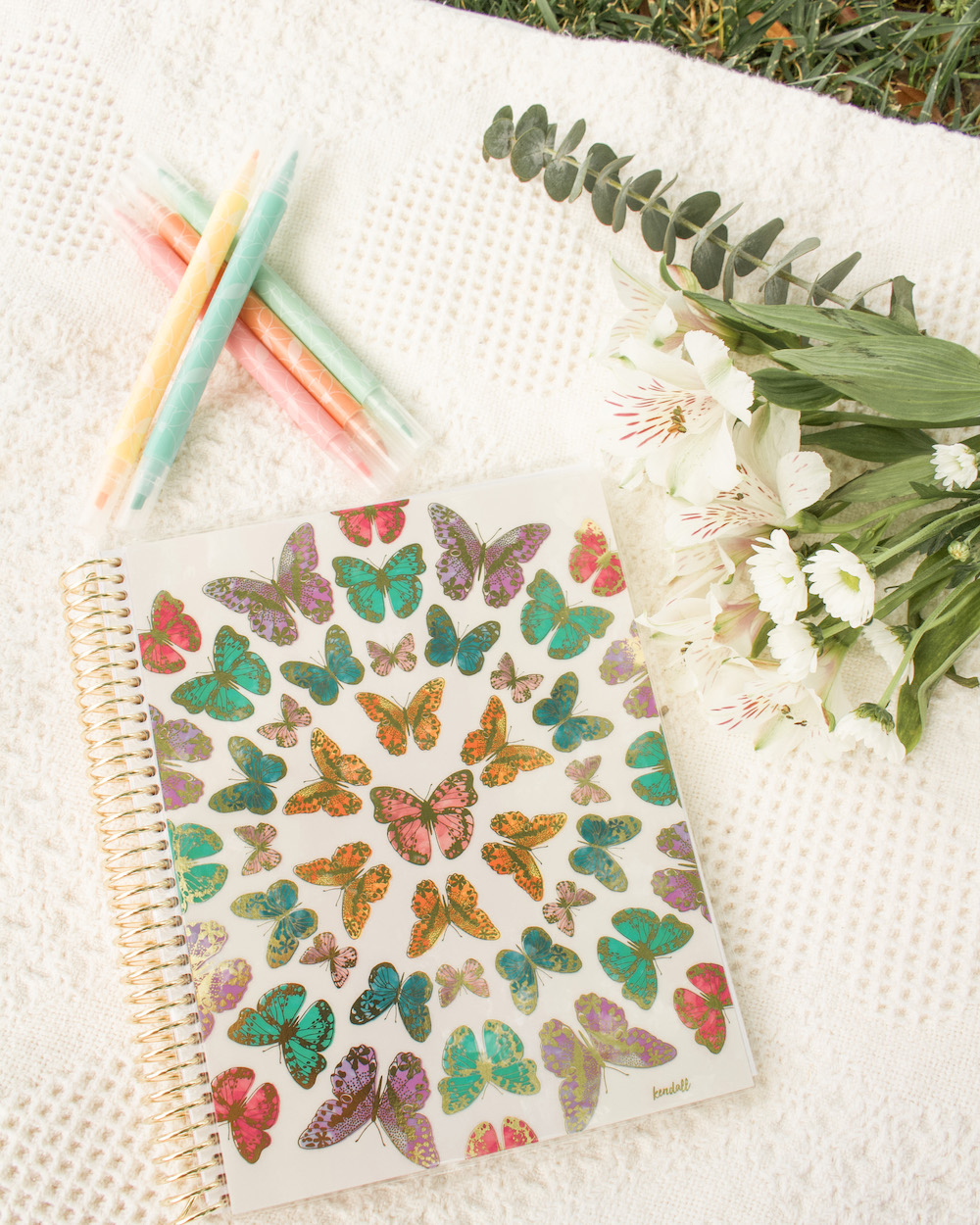 First up are the Coiled Notebooks! I typically go with the coiled option when I know a person really well as they are VERY customizable and you can create a notebook that really fits a person.
These custom notebooks are offered in five layouts:
Productivity with college ruled lines, plus a functional task list
5mm Dot Grid with an open layout
Sketchbook with an open layout
Graph paper
My personal favorites are the classic lined and the productivity; however, I love that there are options! You also get to decide between the 7″ x 9″ (my favorite) or the 8.5″ x 11″ size, the cover design, and the coil color. The butterfly and the floral designs featured here are new covers. I love them both so much.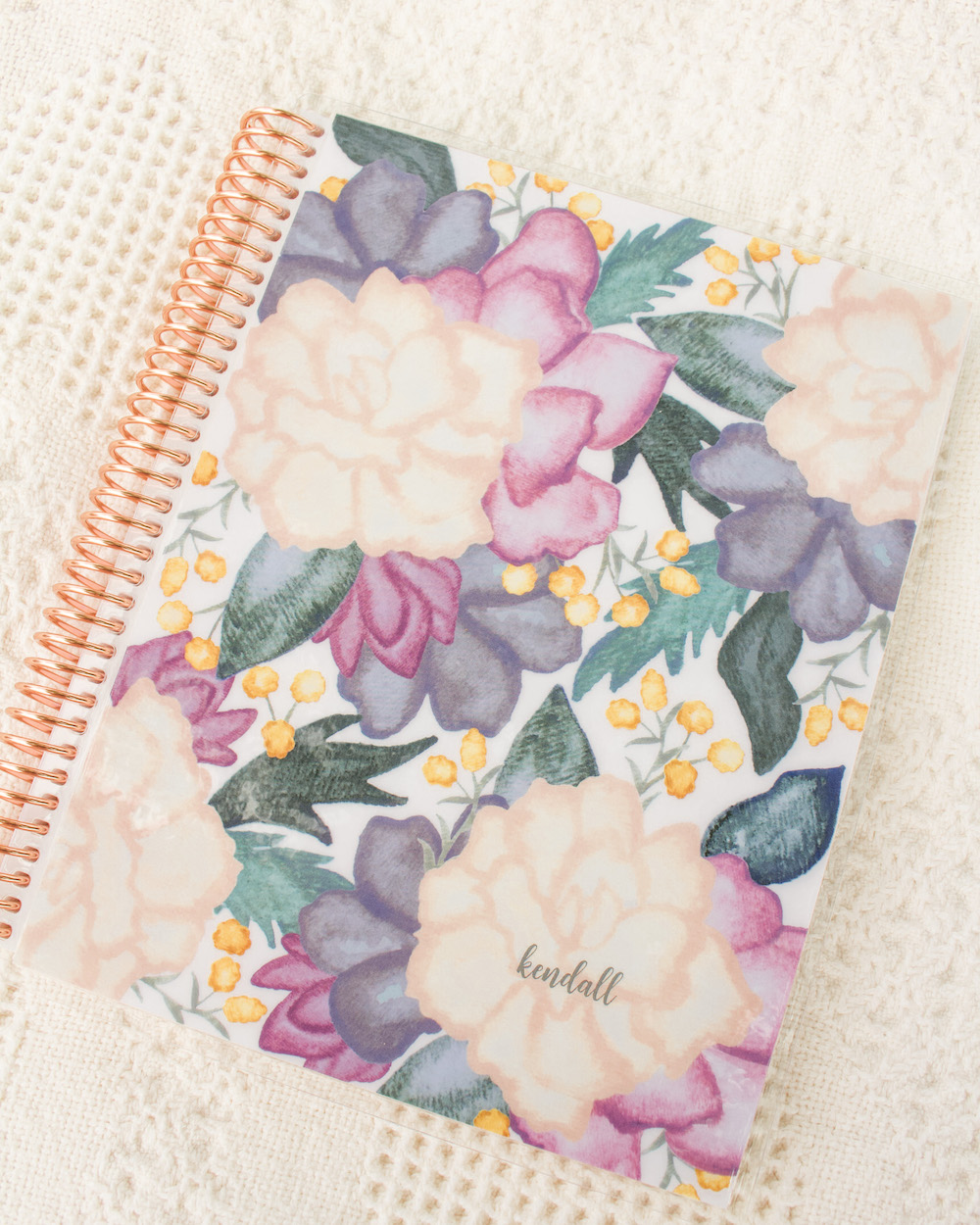 Softbound Notebooks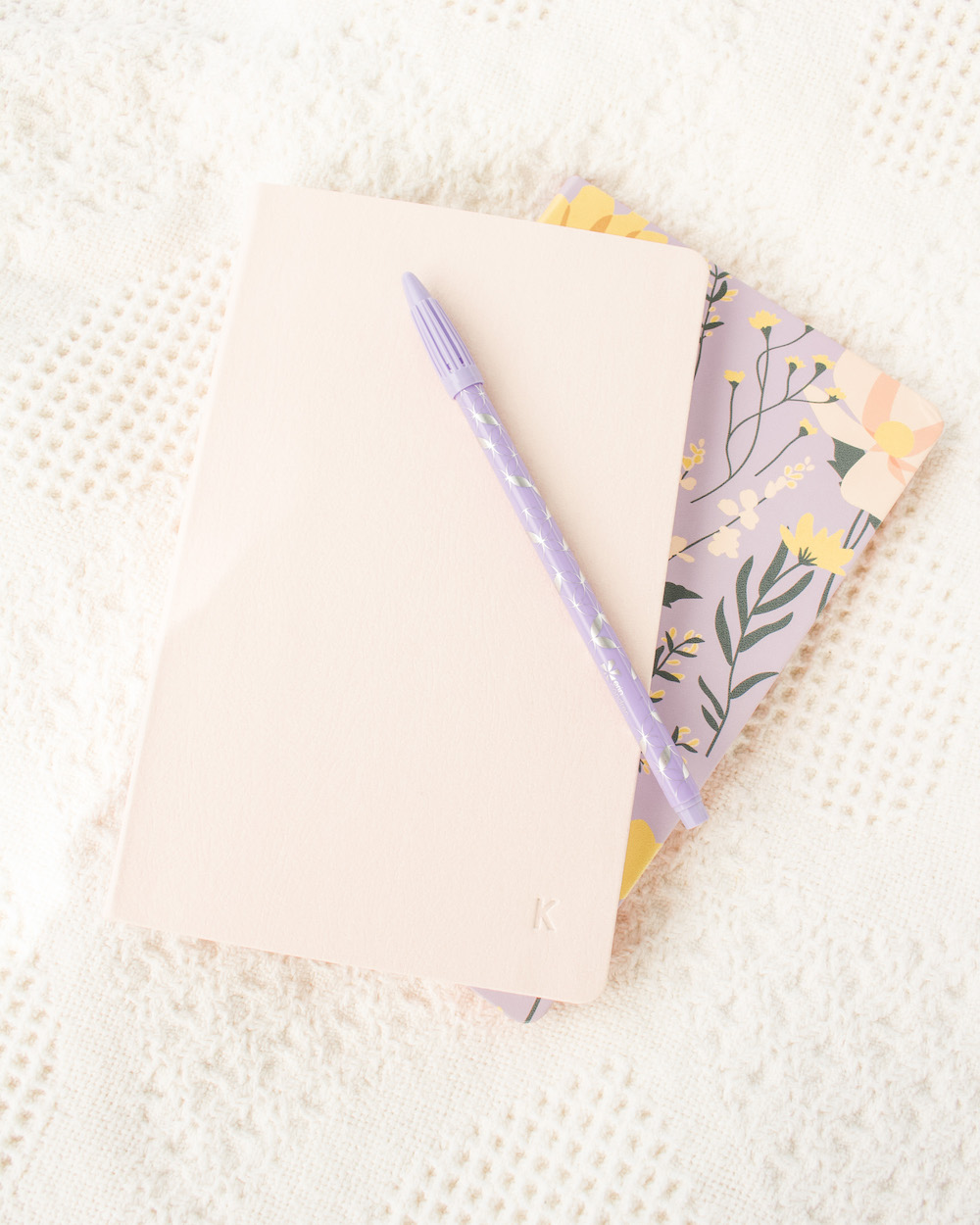 Next up are the Softbound Notebooks! While there are some printed options, many are simple, which is what I love about them. I picked up the Blush Productivity Softbound Focused Notebook seen above and it's so beautiful. For a more fun option, this new Lilac Wild Flowers Softbound Notebook is gorgeous as well. What's great about the Softbound Notebooks is that they lay-flat and are lefty-friendly. They are also made with sturdy vegan leather covers.
These custom notebooks are offered in two layouts:
I'm personally more of a lined kind of girl and I typically customize mine with either my first initial or my first name. Once again, love that they are personalized!!
Don't Forget the Accessories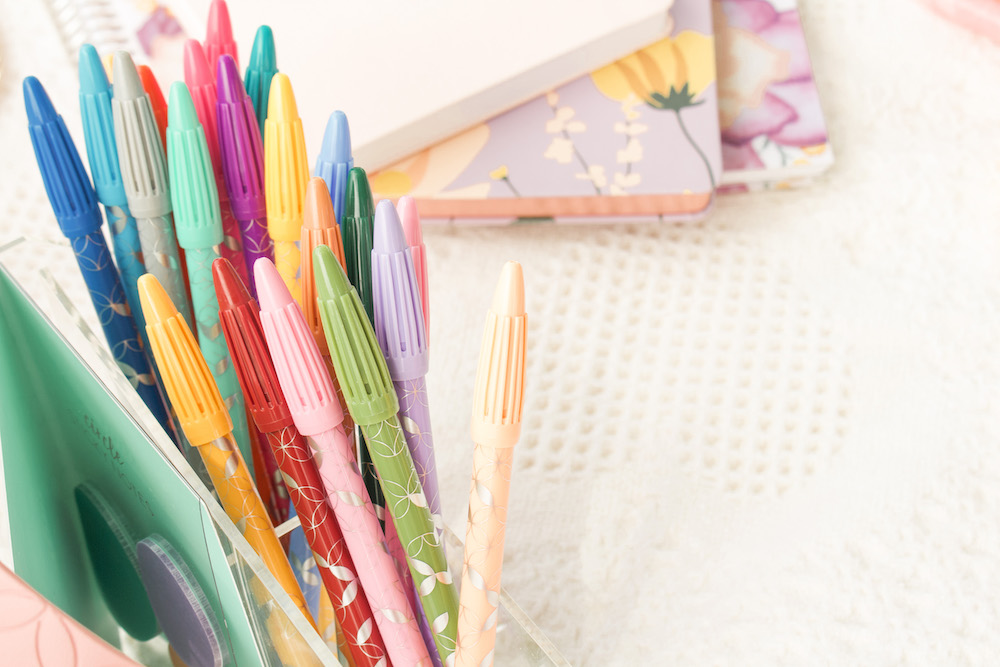 If you're looking to add something extra to the notebook, I highly recommend Erin Condren pens! I've really been enjoying the new Fine Tip Markers and the Soft Color Dual-Tip Highlighters. Mine are seen here in the EC Organizer Caddy — so cute, right?! — along with my new favorite pair of scissors. Sticker books are also fun add-ons!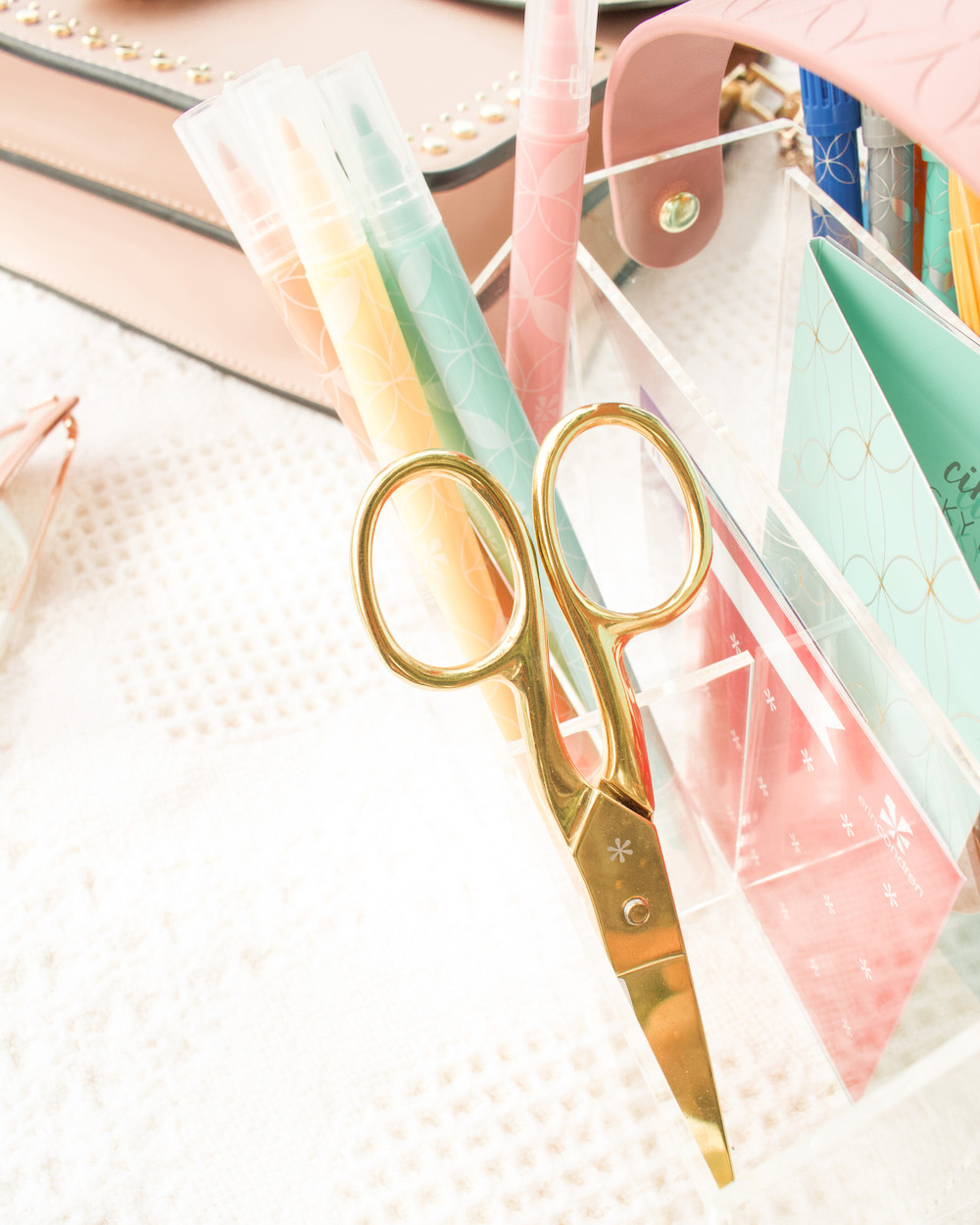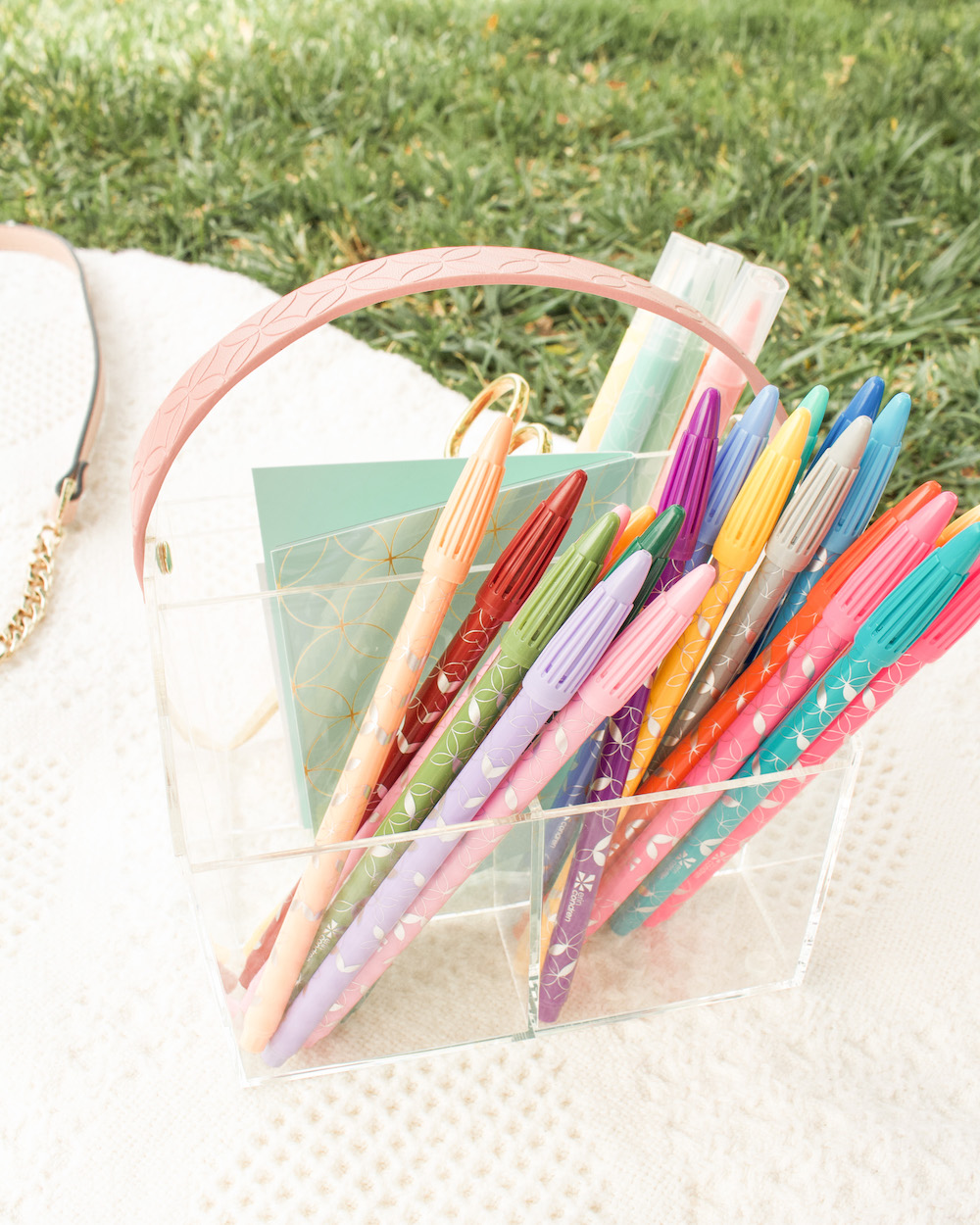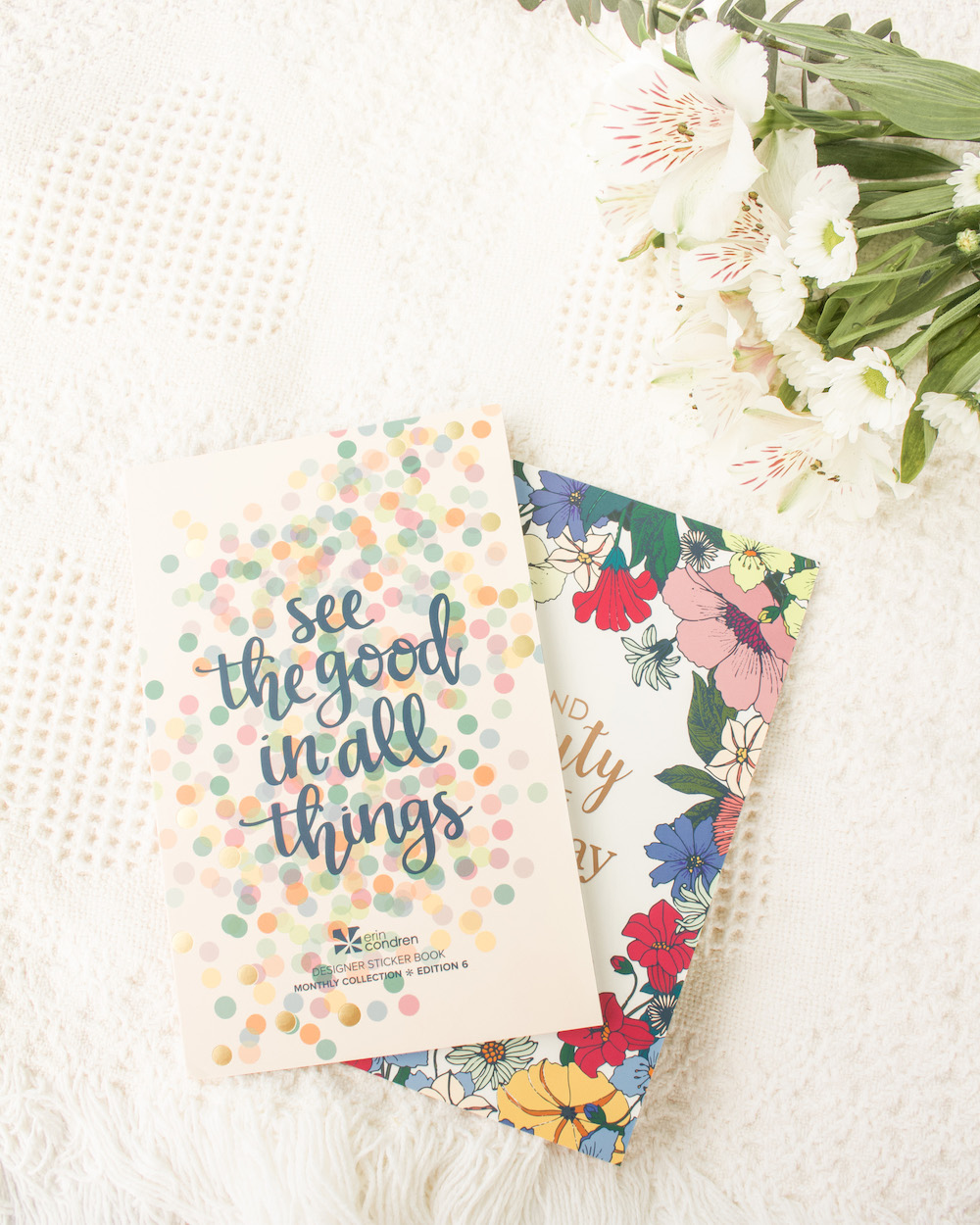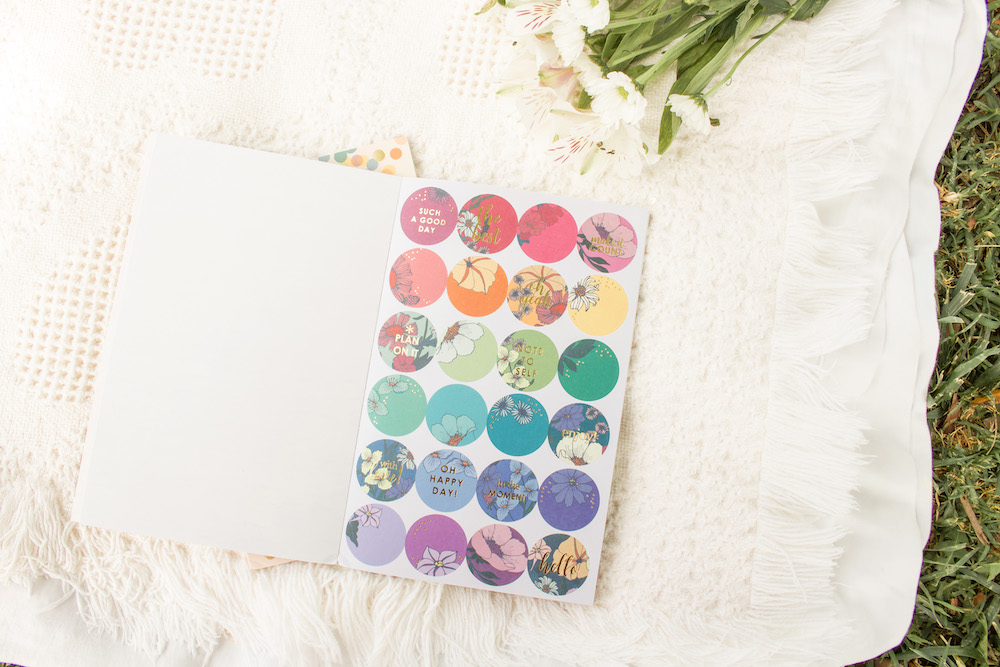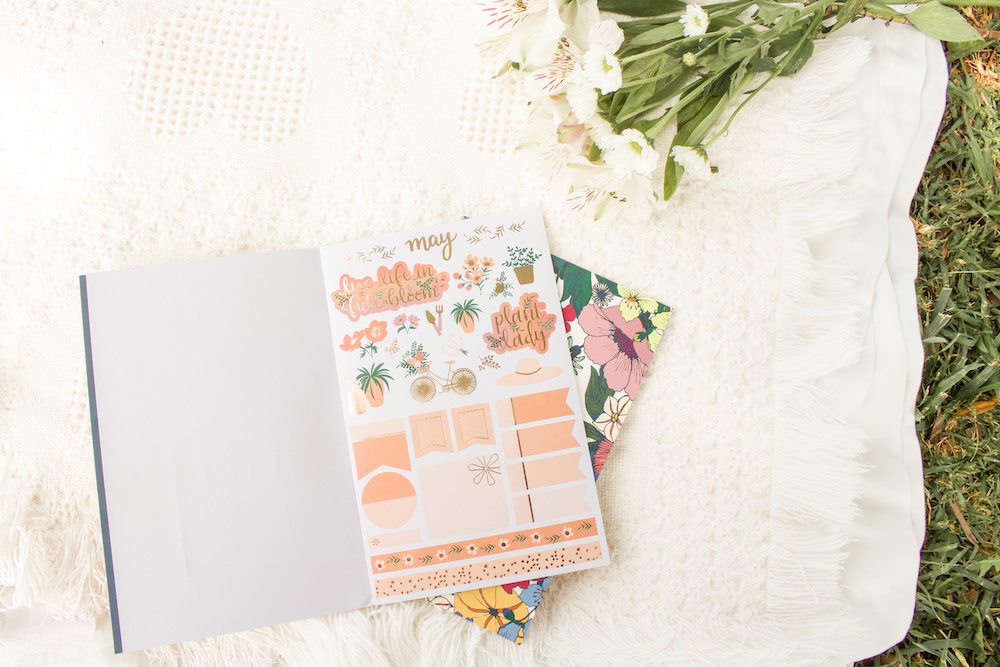 If you have any questions about any of the products I mentioned above, feel free to email me or DM me on Instagram! Also, if it's your first time ordering, use this link to get $10 off your first purchase. By using my link, after you create an account, you will receive  an email with a $10 coupon code for your first purchase.
Thanks for reading! Check out my other Erin Condren posts here.
xoxo Kendall