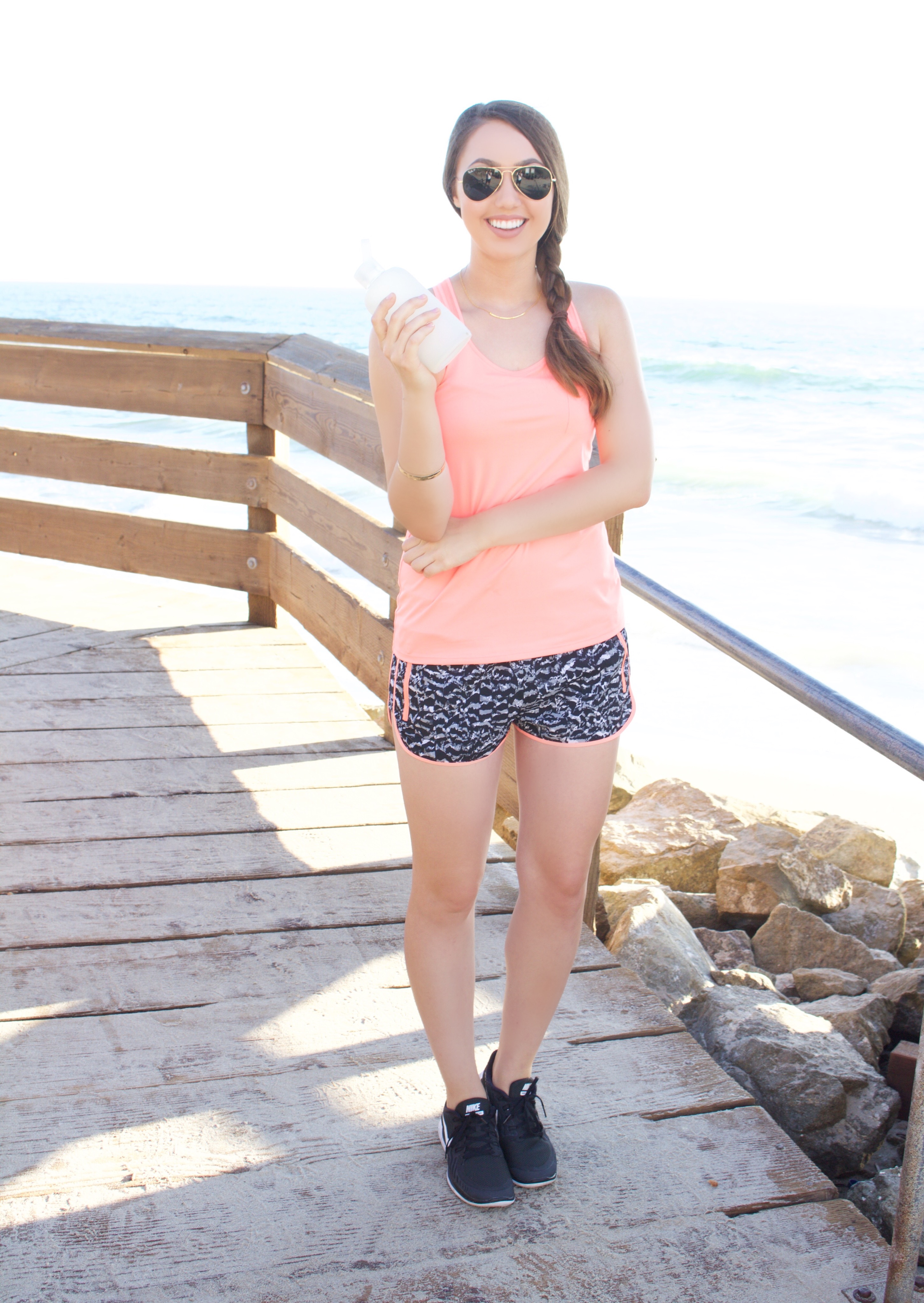 I don't know about you, but a cute workout outfit always motivates me to push myself harder when I'm exercising. I'm sure that I am not the only one who feels this way. Back in high school I remember the soccer team having the motto look good, play good and I've definitely adopted that mentality.
While browsing the huge selection of workout clothes at the NEW Fabletics store at The Shops at Mission Viejo, I was immediately drawn to this melon-colored top. Part of that may have to do with the fact that I just loved the color, but once I tried it on, I also fell in love with the straps and how they cross in the back. Of course when I saw the top next to these black, gray, and white printed bottoms that had a pop of the melon color, I knew I needed the entire outfit!
For those of you who don't know a lot about Fabletics, let me explain! Fabletics is a brand co-founded by Kate Hudson that offers stylish, high quality activewear at an accessible price point. You can purchase cute gear online as a guest or as a VIP Member (as a member you can save up to 50% off regular priced items + earn points towards free loyalty items). Also, as a member, each month you can get a new outfit for only $49.95 and have the option of skipping a month if you aren't feeling the need for new workout clothes. Lets be real though…you can never have enough activewear! Get my outfit for $49.95 here.
If you're one who likes to shop in-store more than online like myself, I have great news! As I mentioned, Fabletics just opened a new store at The Shops at Mission Viejo in SoCal! I love that I can now try on all the clothing I'm interested in to get the perfect size and I also must say that the employees there offer top-notch customer service. I will definitely be back soon!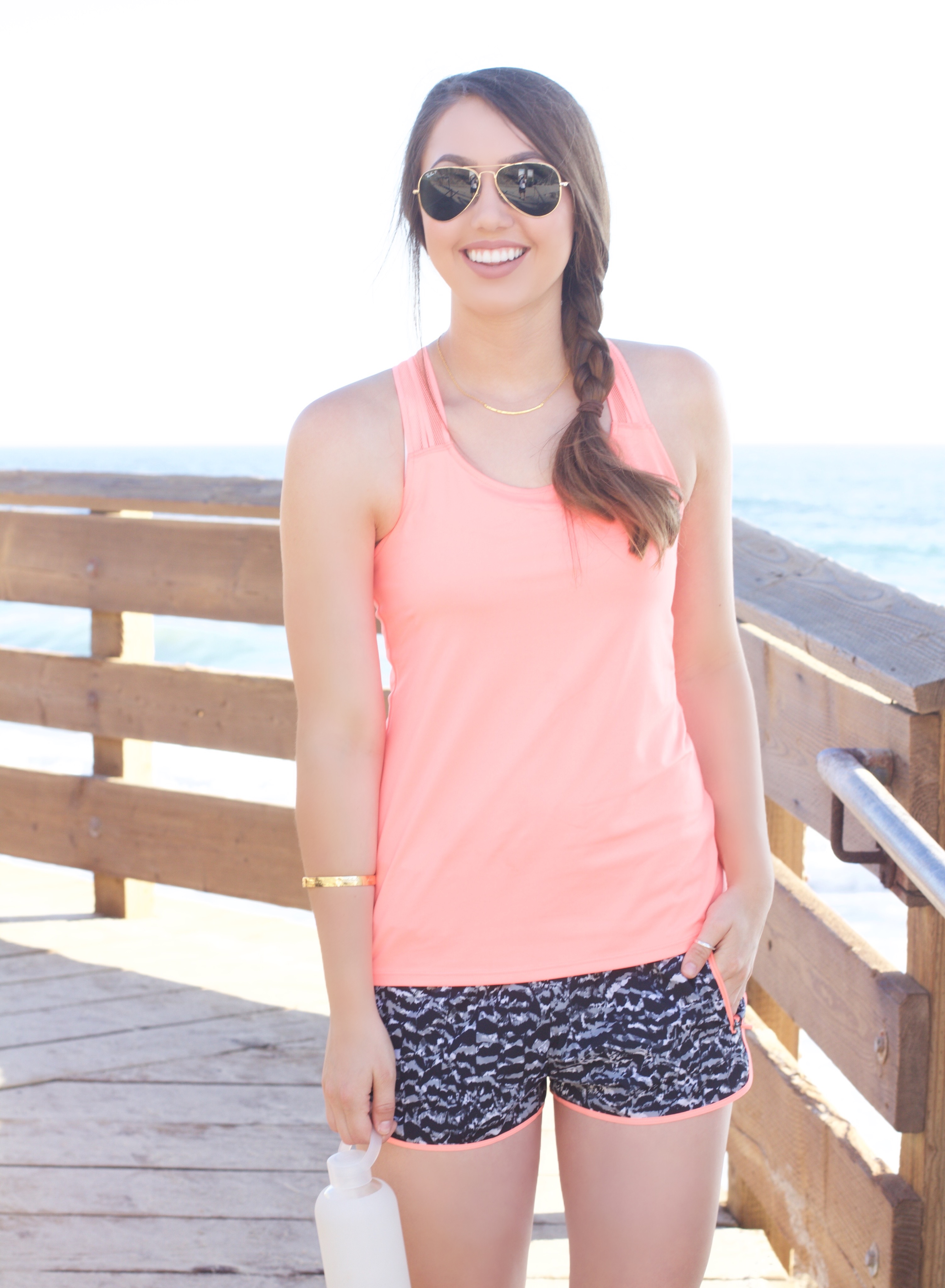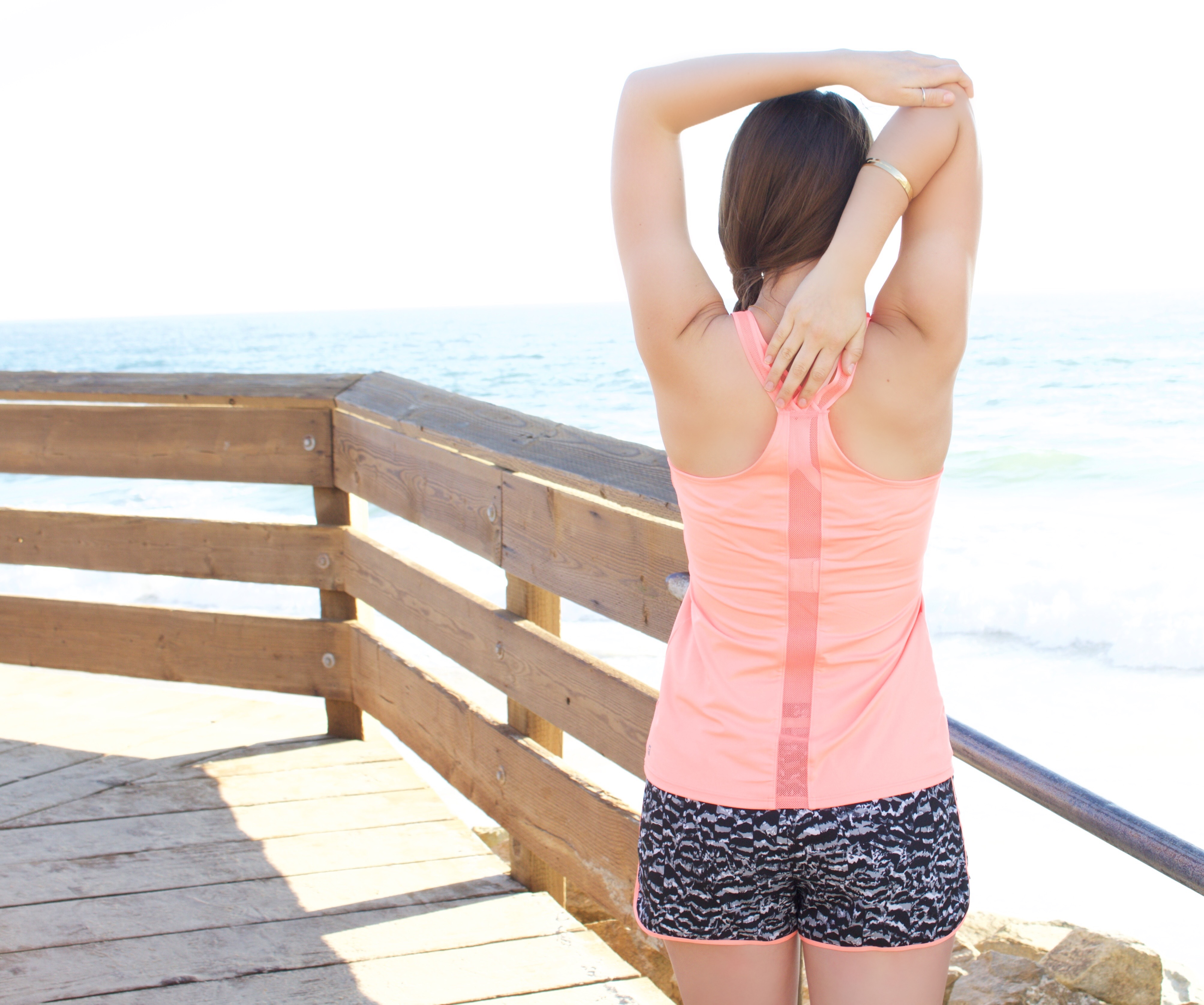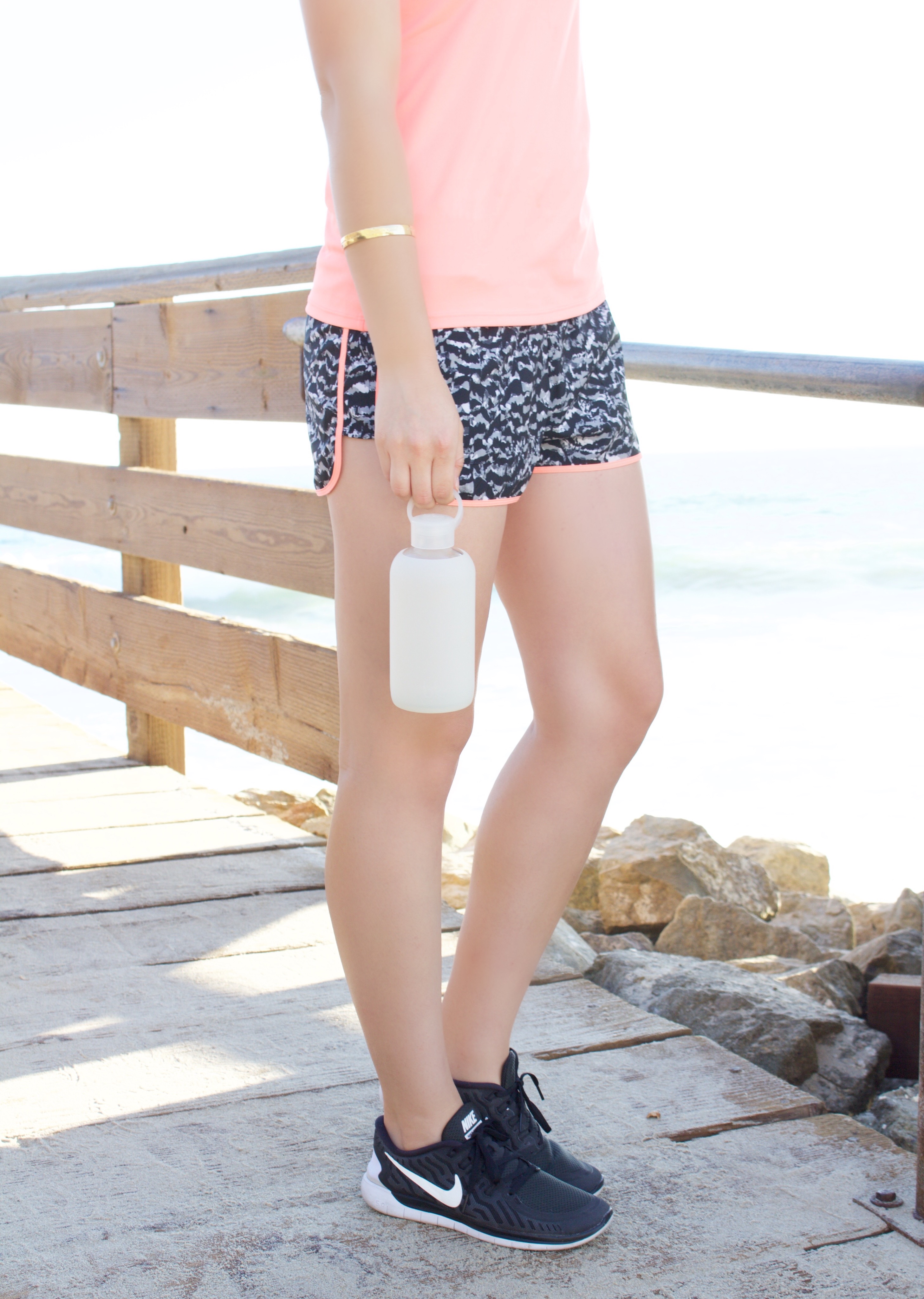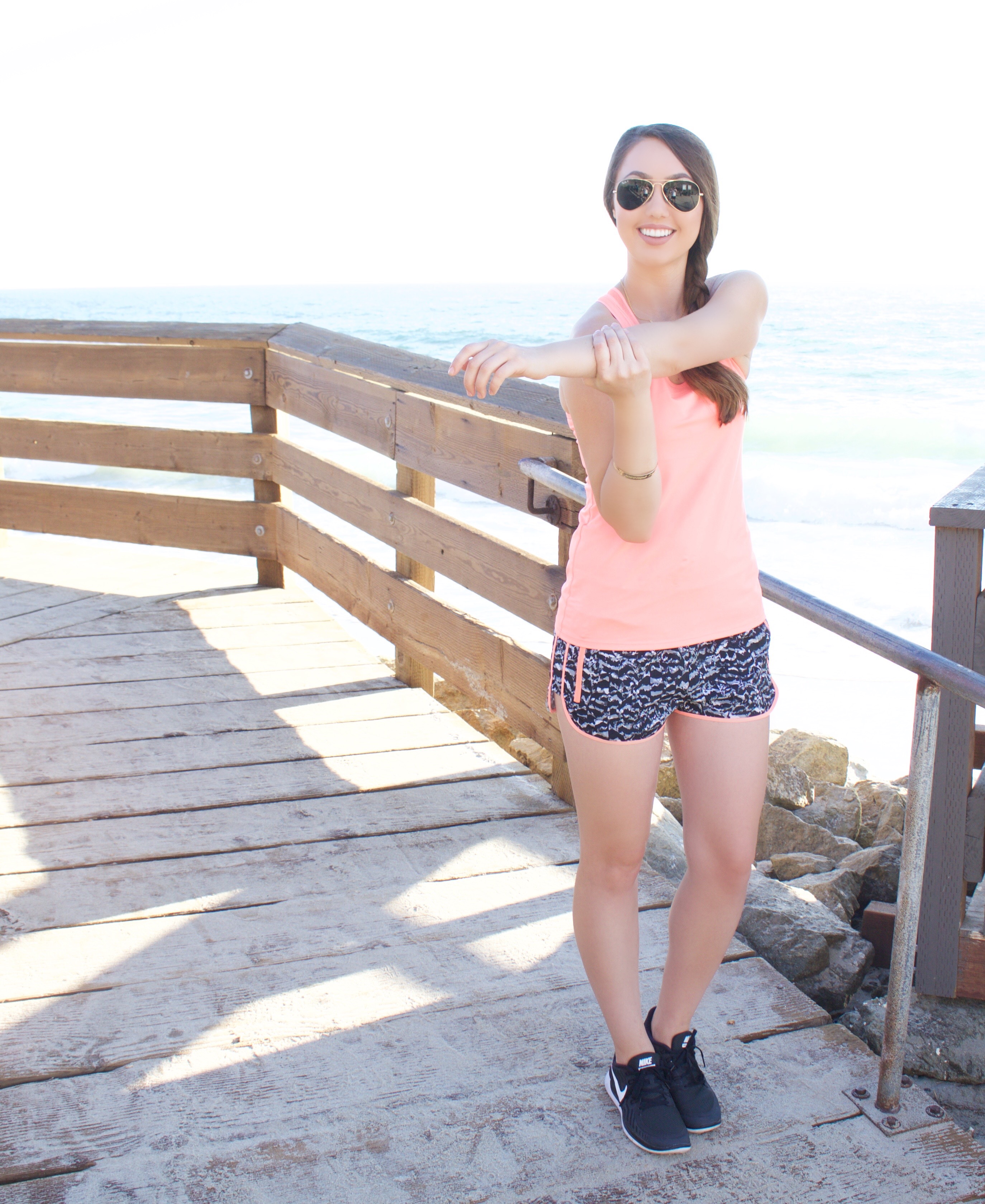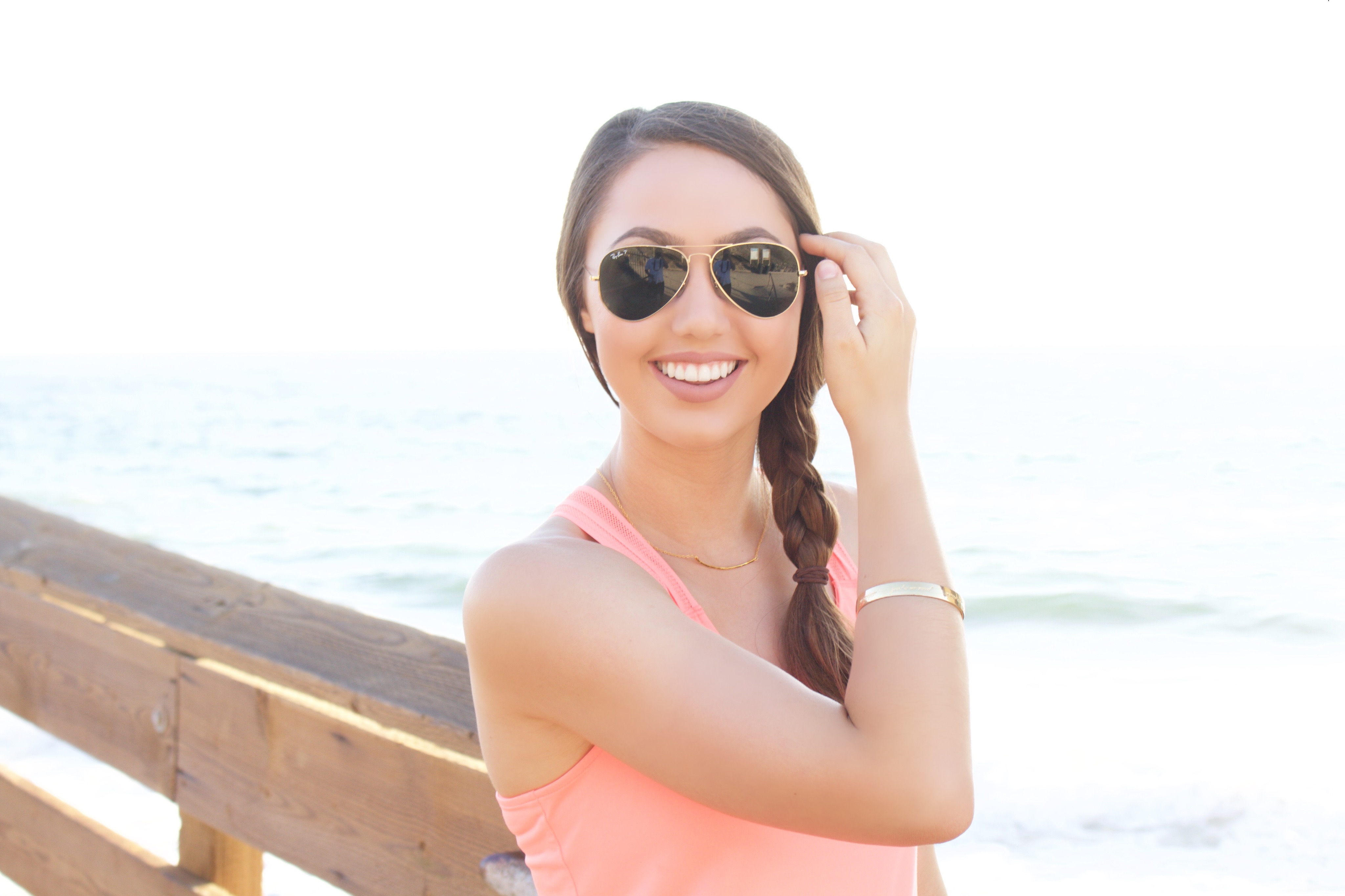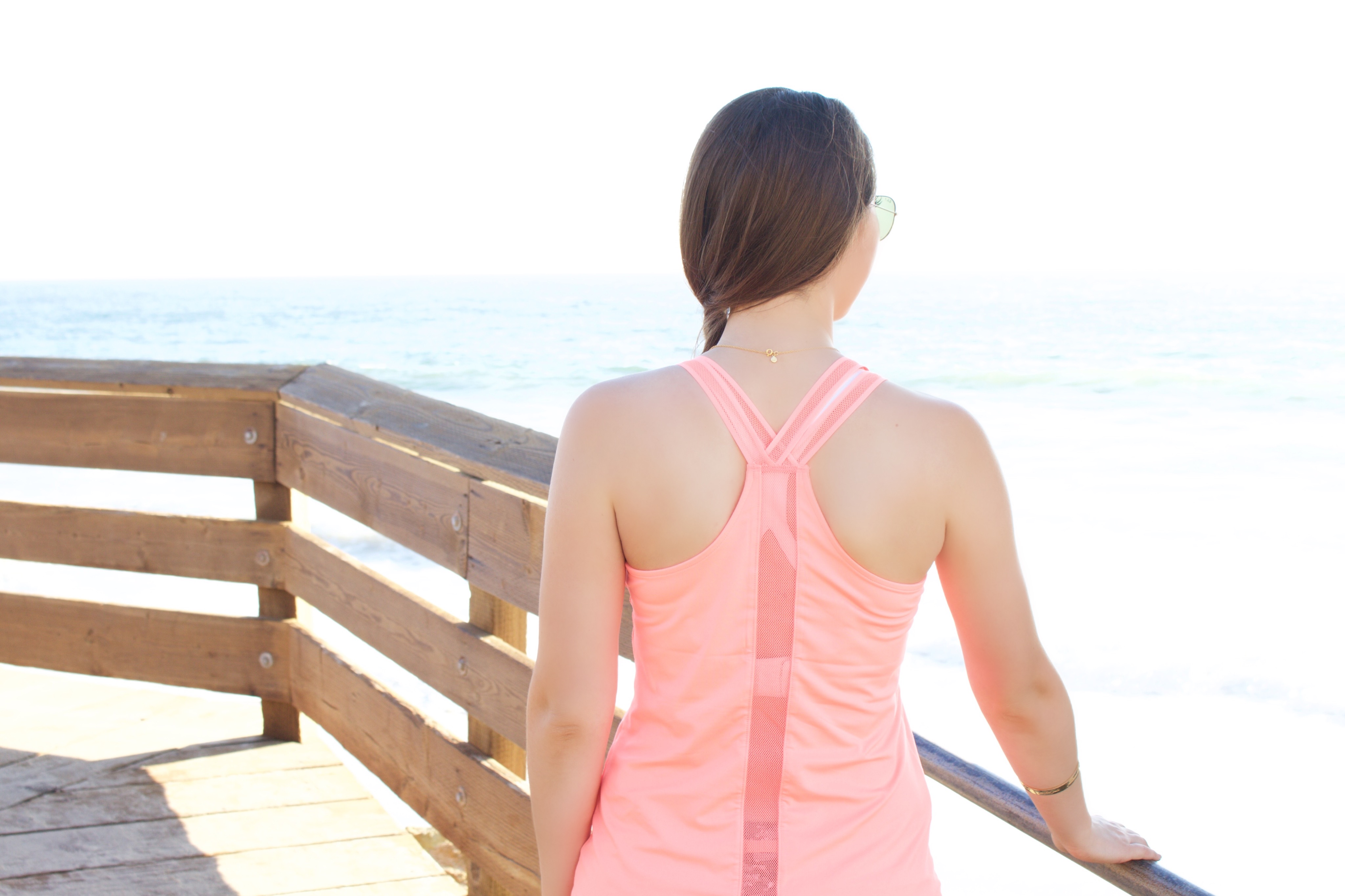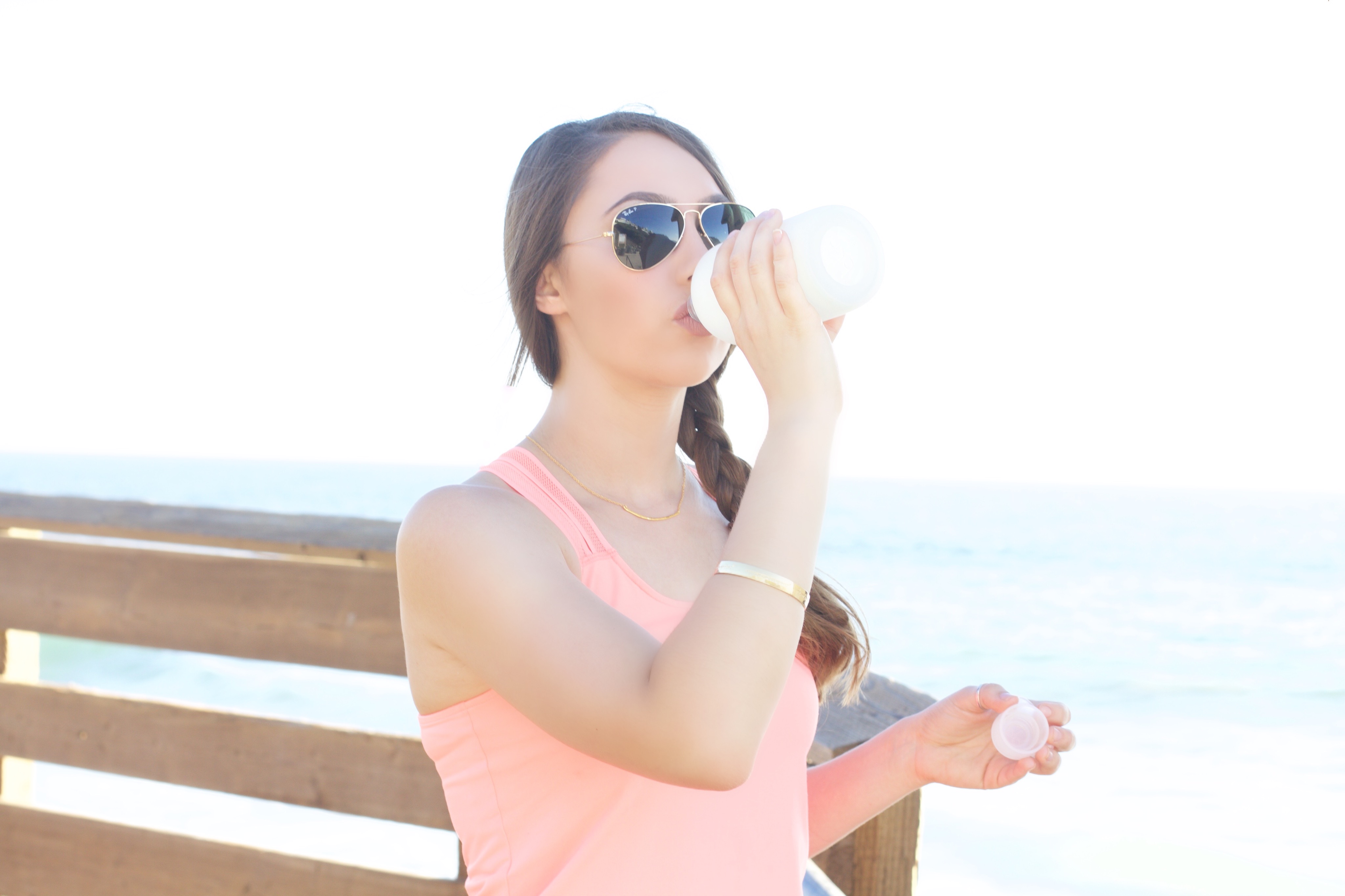 Workout Tank c/o | Workout Shorts c/o | Tennis Shoes | Gold Bangle Bracelet | Aviator Sunglasses | Glass Water Bottle | Gold Bar Necklace c/o
Thanks for reading! Be sure to check out The Shops at Mission Viejo's website & social media below to stay updated on new store openings, great deals, and more!
Website | Facebook | Instagram | Twitter
xoxo Kendall