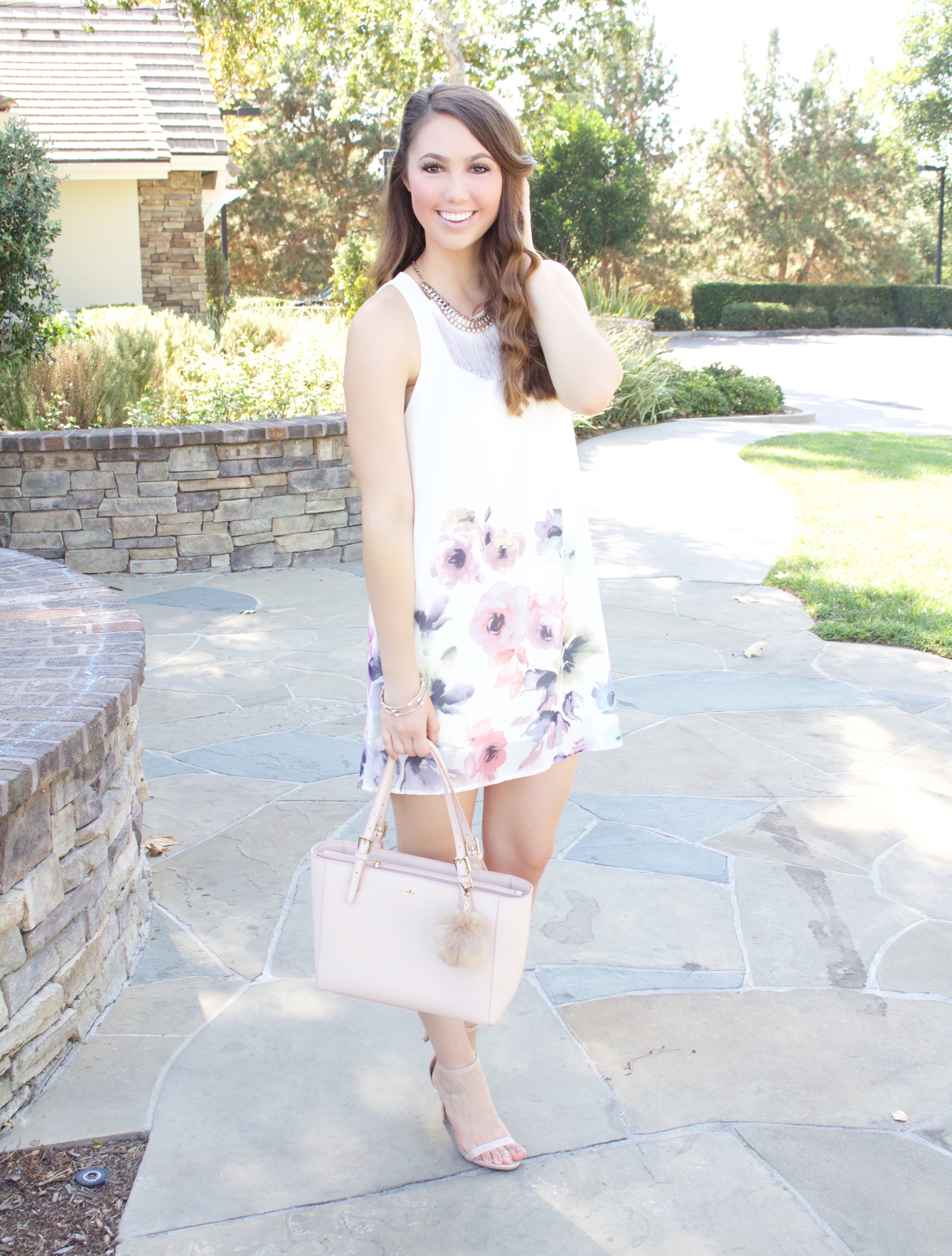 Summer may be unofficially over as of yesterday, but I wanted to share one last Summery dress because lets be real…the weather, especially in SoCal, is going to remain hot for a while. As much as I want to layer on scarves and leather jackets, items like that are going to have to wait until there is a major cool down.
When I saw this dress, the first thing that came to mind was that it wasn't "just another watercolor floral dress." Most dresses of this type have the floral pattern all over the entire dress, which can sometimes be too much. I love how the pattern on this one only goes about halfway up it and how there is space between the flowers.
It is such a timeless dress and when paired with the right accessories, it creates an elegant look. I stuck with neutral tones for my bag and shoes because I really wanted the dress to be the center of attention for this outfit. However, when I saw that the hues of my fun fringe statement necklace matched the floral details of the dress, I knew I had to wear it. I also think this look would be beautiful with a tassel necklace like this one from Kendra Scott.
I have to mention that when I went to attach the link for this dress, I found out that it just sold out. Luckily I found two very similar ones so make sure to check those out at the bottom of this post!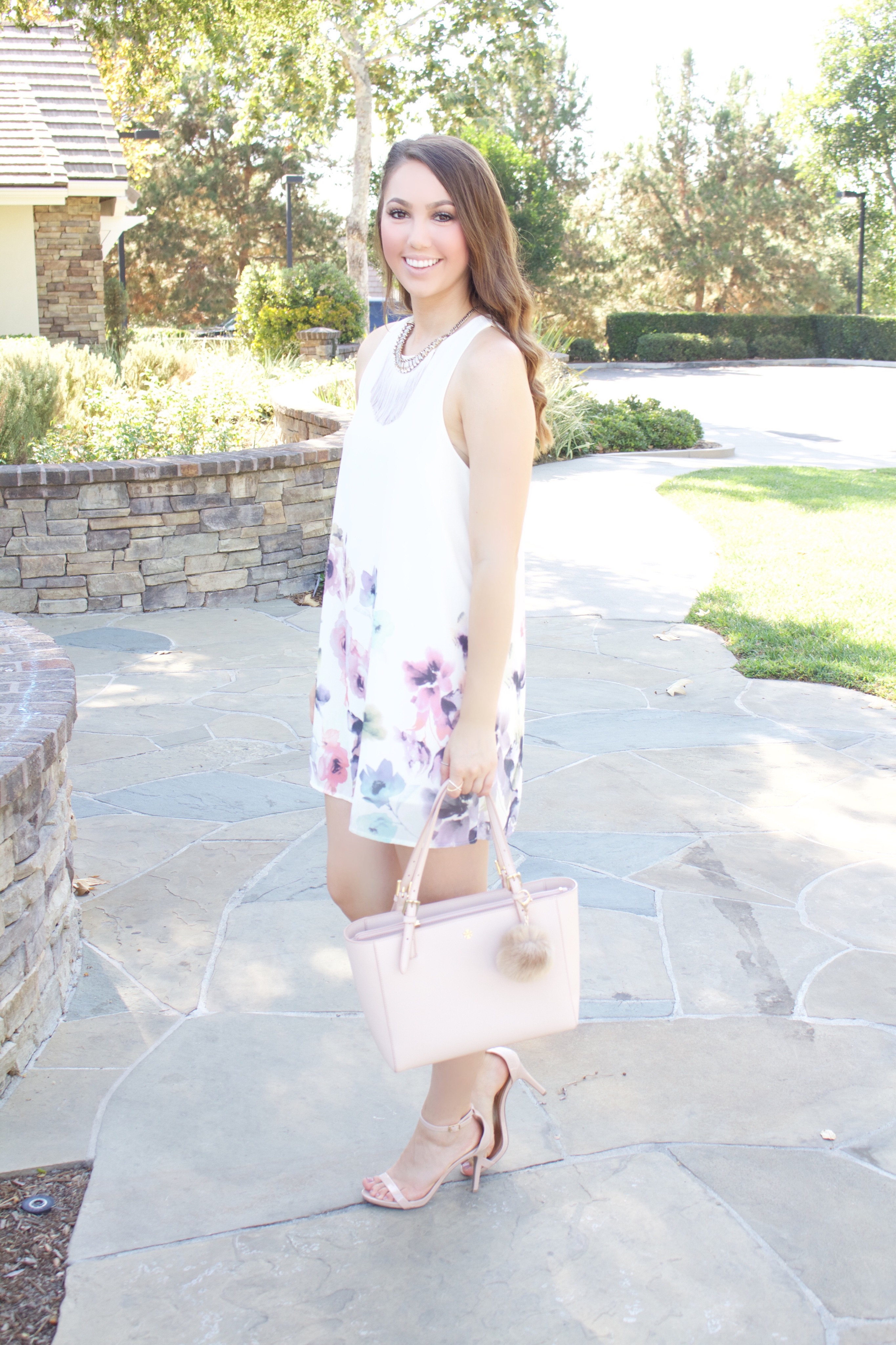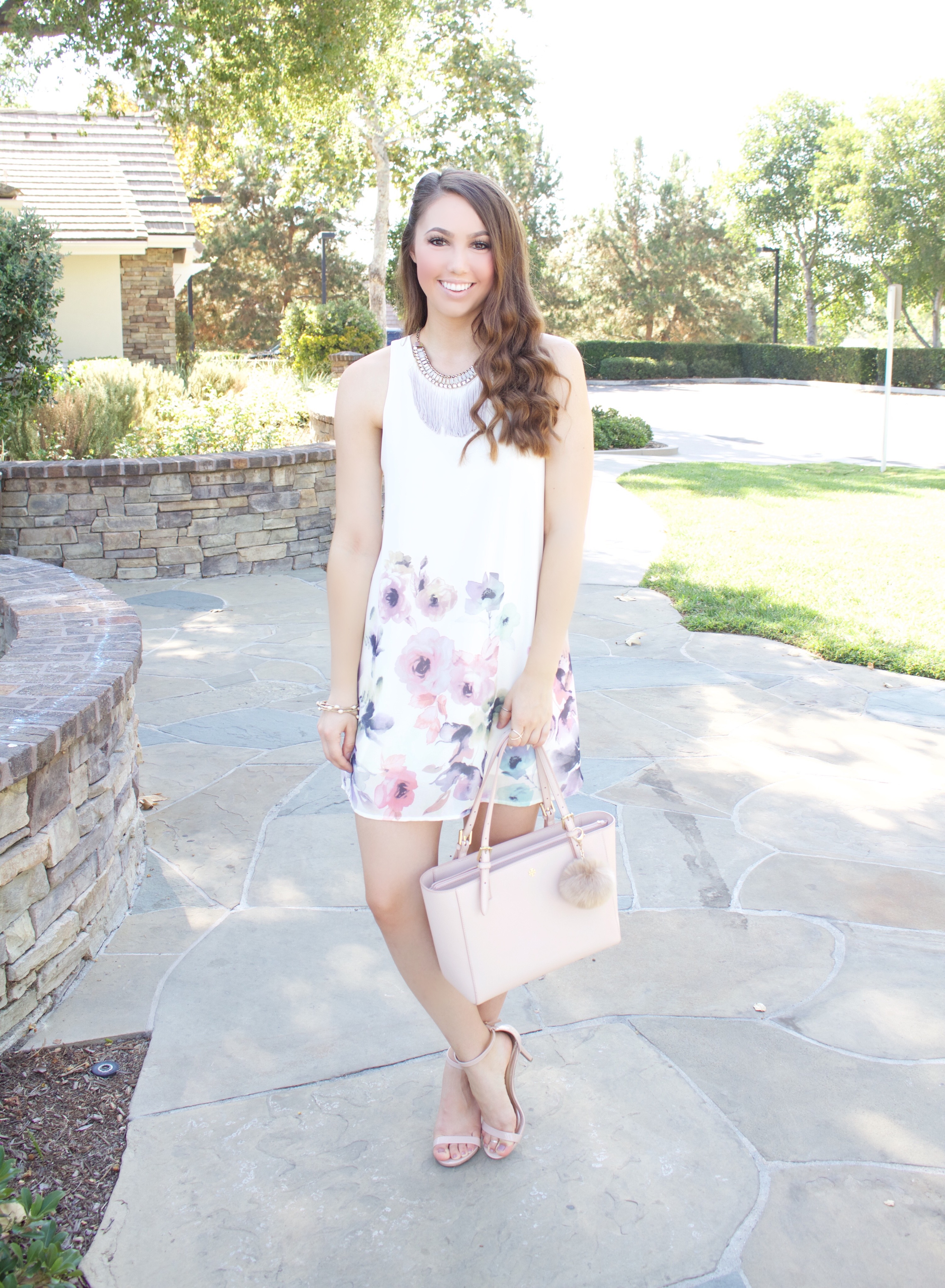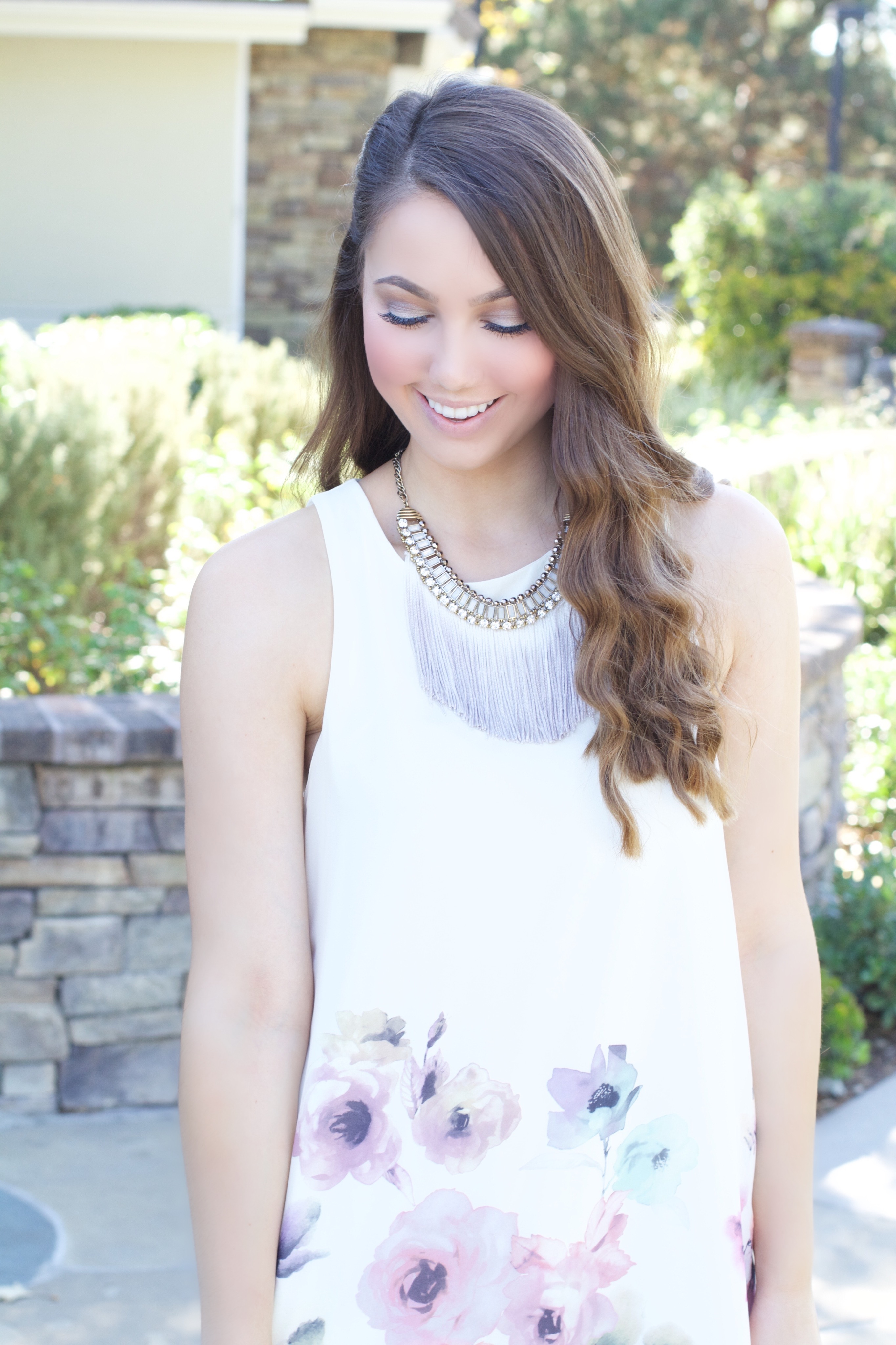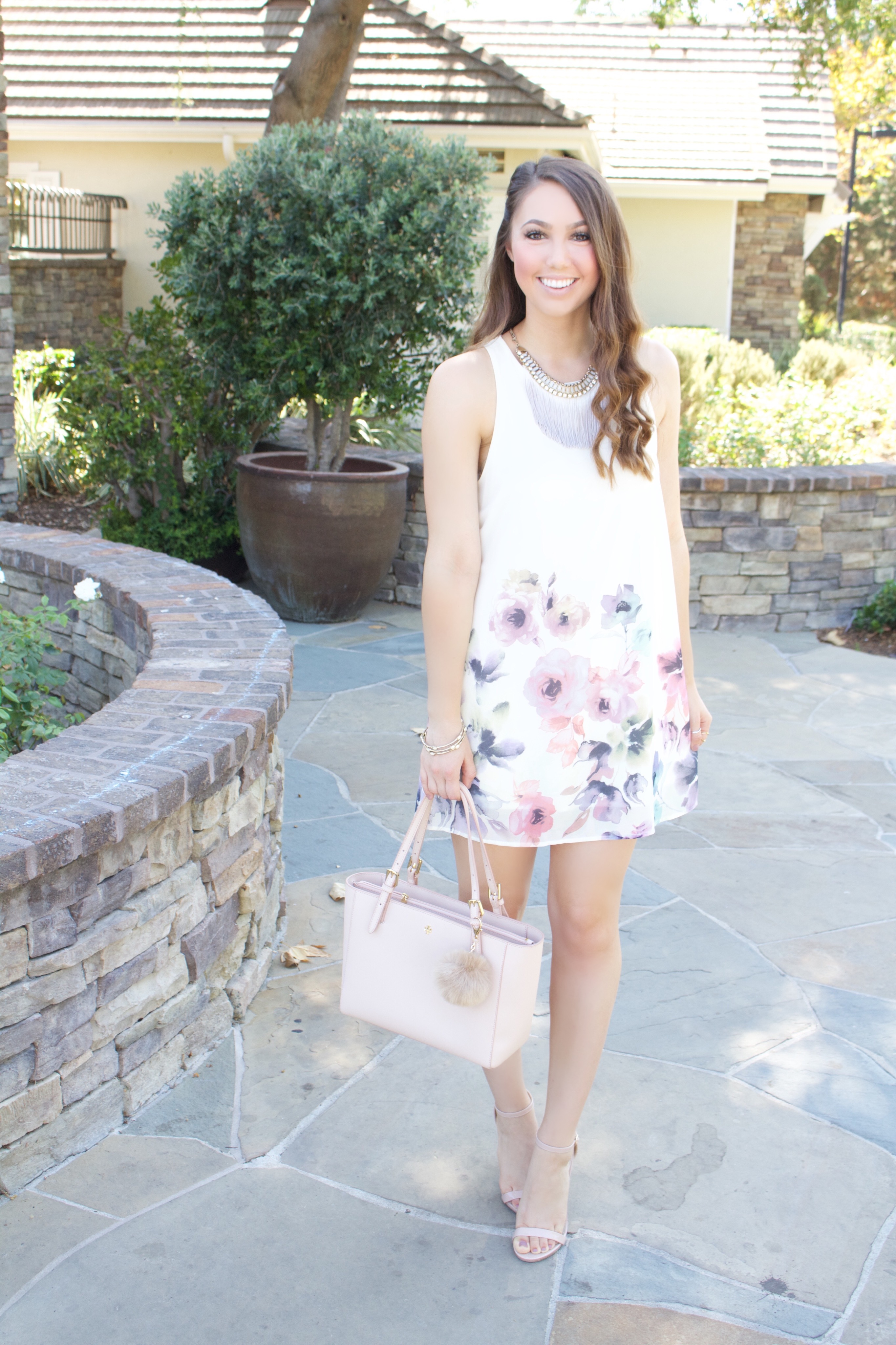 Watercolor Floral Dress, just sold out, similar here & here | Nude Strappy Heels | Necklace, sold out, similar here | Pom Pom Bag Charm | Pavé Crisscross Ring | Light Pink Purse / Tote – Light Oak
Thanks for reading!
xoxo Kendall