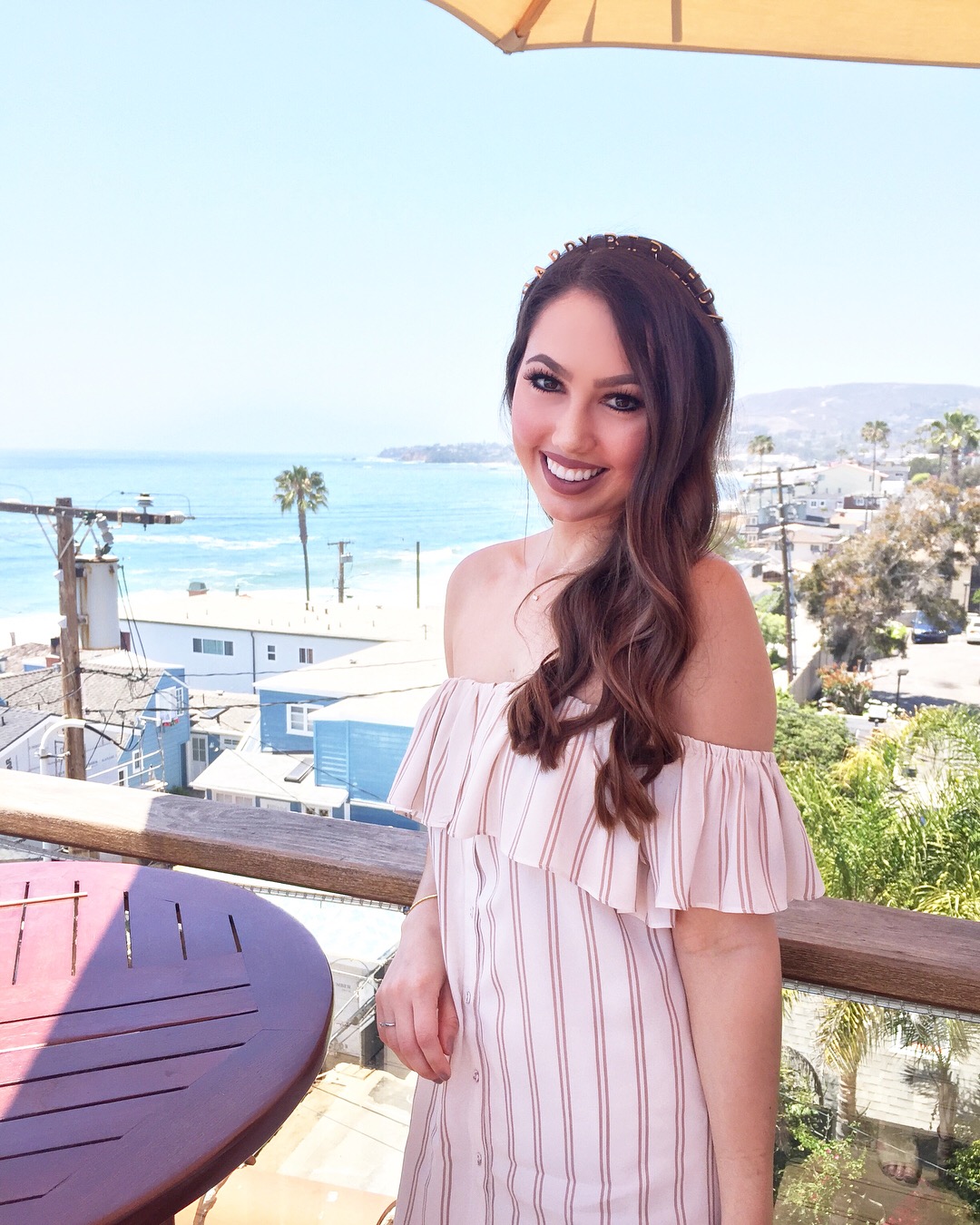 Back in June I celebrated my 22nd birthday! It's so crazy how long ago that seems! While it was difficult to decide where I wanted to celebrate, I knew I wanted to go somewhere in Laguna Beach where there would be a beautiful ocean view! Ultimately, I chose to go to the Rooftop Lounge in Laguna Beach for lunch with my best friends and it was the best decision. Since it was such a fun day, I knew I had to share a glimpse into the afternoon with you!
If you aren't familiar with the Rooftop, it's a restaurant and bar on top of the La Casa del Camino Hotel on the beach side of PCH. The restaurant is known for its beautiful view of Laguna Beach as well as its drinks – particularly its sangria.
At night, the Rooftop can get very crowded, hence why I chose to celebrate over lunch. We arrived a little after 11:30 a.m. when it opens and I was surprised how quickly it filled up with people. It was a little overcast outside, but about 15 minutes after arriving, the sun came out and there was the most beautiful view. Check out the pictures below for that!
The rest of the afternoon was spent sipping yummy drinks and eating way too much food! I ordered the turkey club sandwich and a mimosa! However, my friend ordered the sangria and it was amazing! I think next time that will be my drink of choice. I highly recommend it!
Overall, the day was definitely one that I wish I could play over and over. If you plan to visit, scroll down to check out my tips!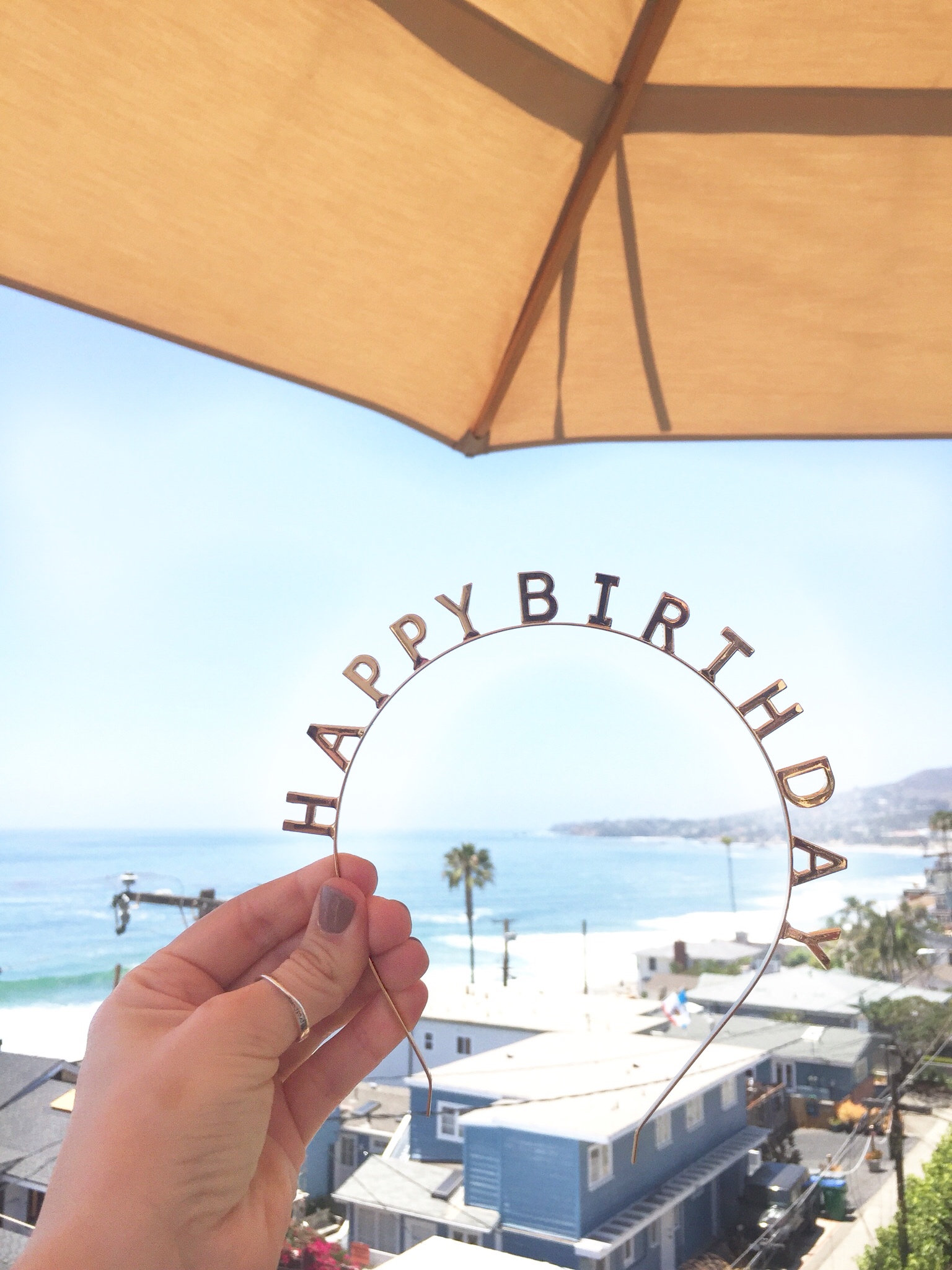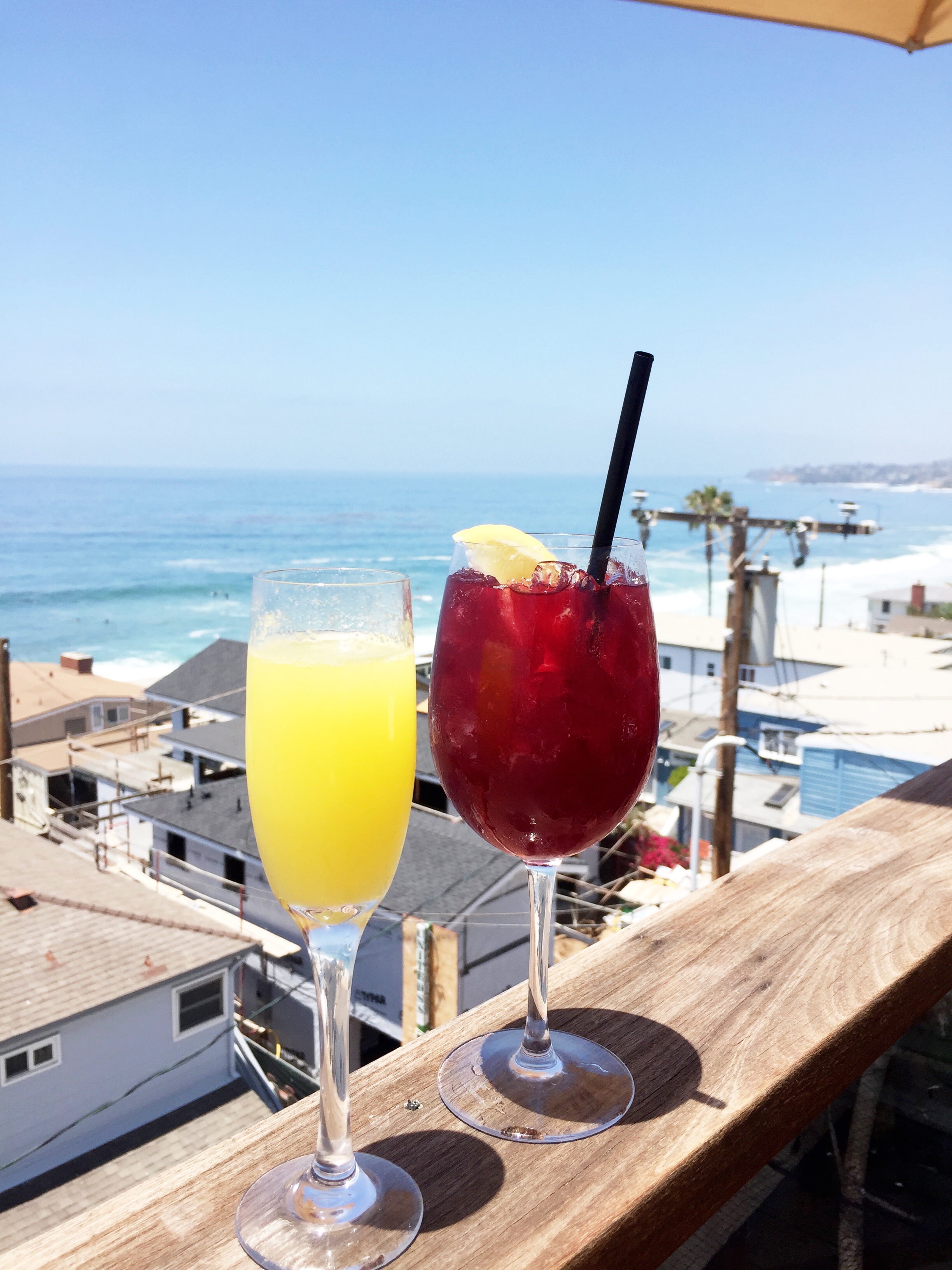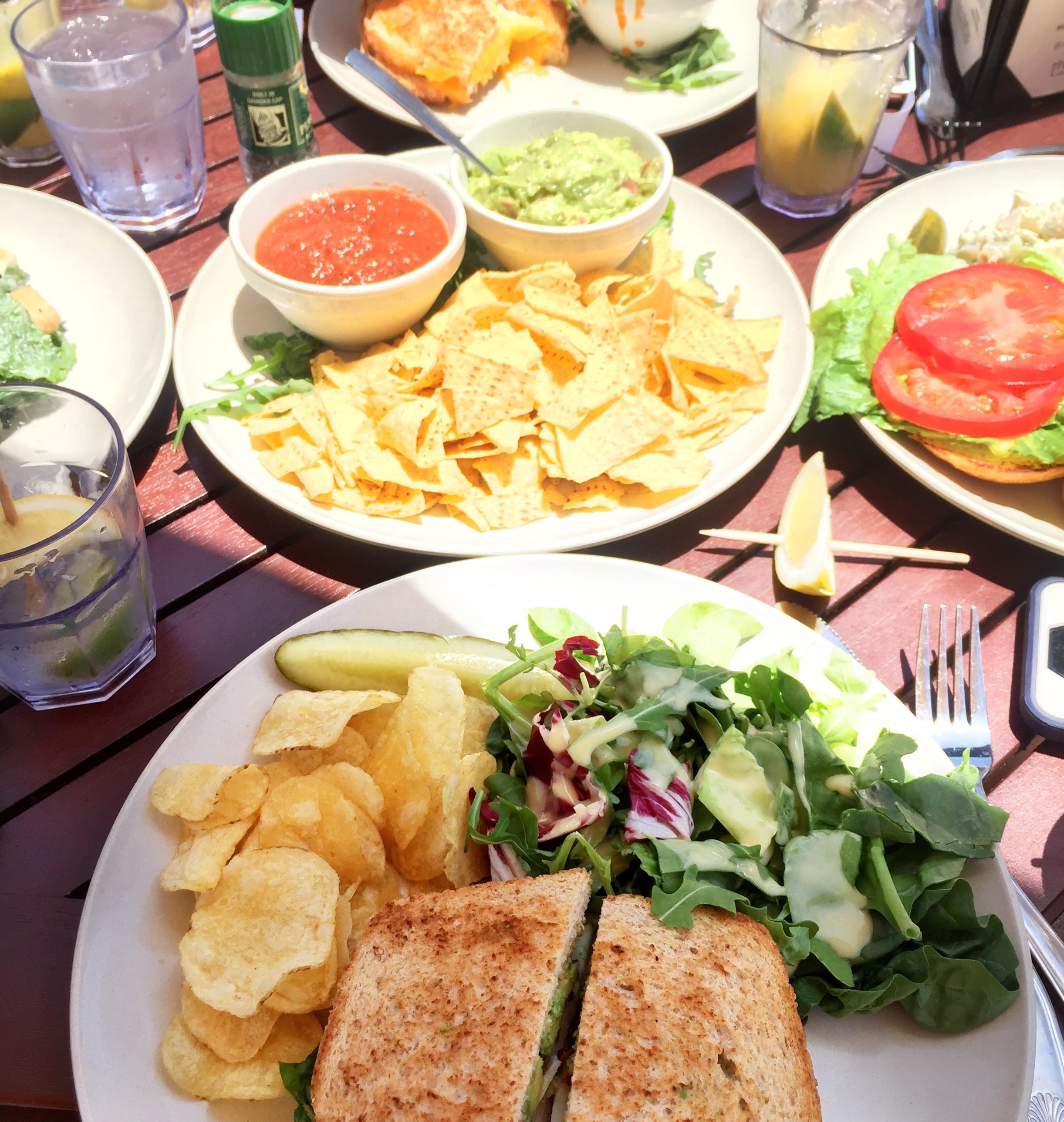 Tips if you Plan to Visit the Rooftop Lounge:
Arrive early to get a good table. The tables with the best views are filled quickly.
Bring a sweater. You never know how the weather will be in Laguna Beach.
Park across the street. Instead of parking right next to the La Casa del Camino, I headed up Cress St away from the beach and parked on Glenneyre St. It was pay meter parking, but so much easier than waiting for someone to leave at the very limited number of parking spots next to the hotel.
Plan to pay extra for water. If I remember, it was $2 per bottle.
Plan on staying longer than you expect. With such a beautiful view, you really won't want to leave!

Outfit Details:
Off-the-Shoulder White and Brown Striped Dress | Pink Studded Purse | Quay Marble Sunglasses | Pendant Necklace (only $35) | David Yurman Cable Classics Bracelet | David Yurman Oval Link Bracelet
P.s. How cute are my besties?! They made my birthday so special! Cheers to lifelong friends!
Thanks for reading!
xoxo Kendall