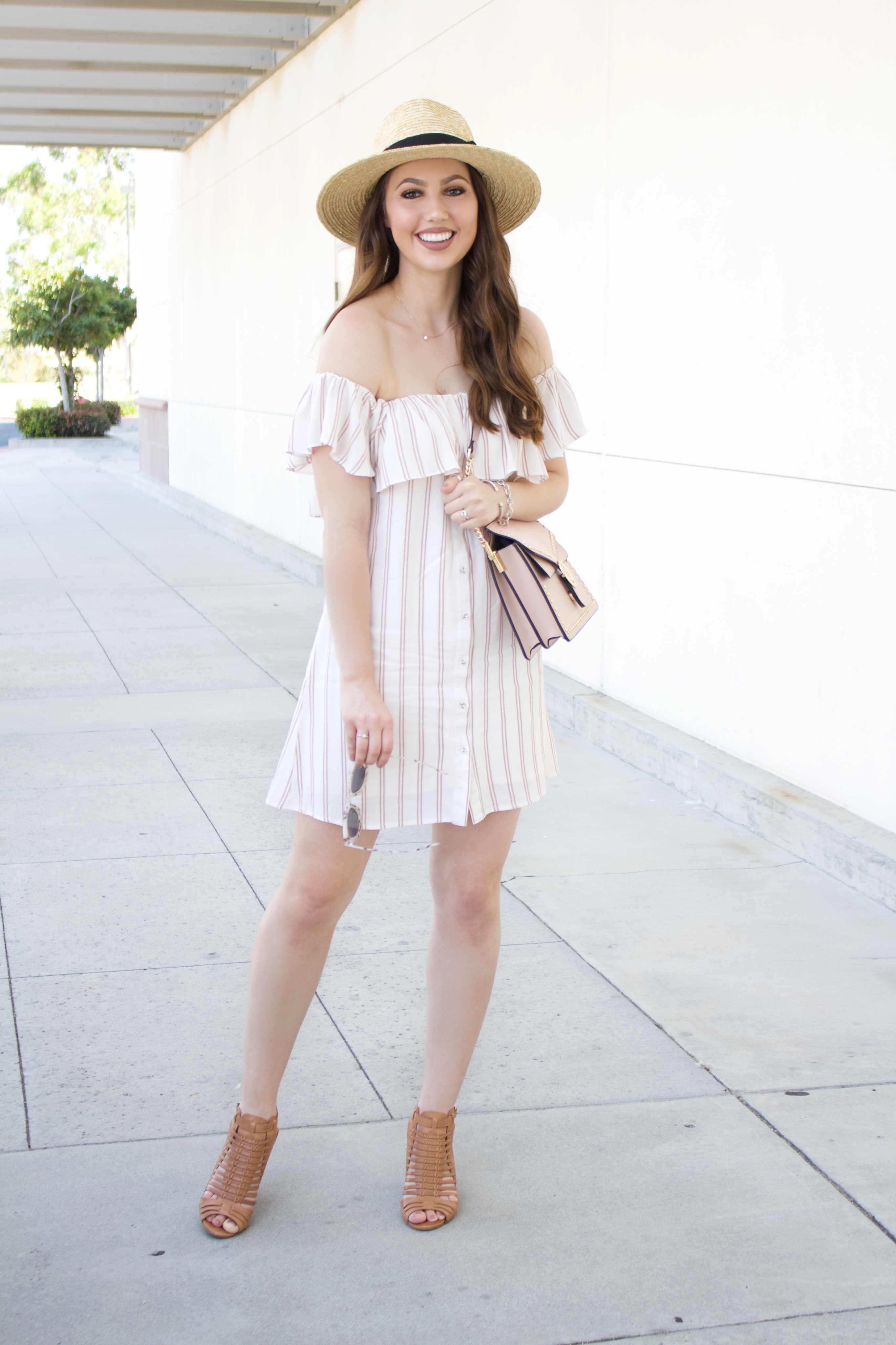 A while back I put together this outfit and the other day I realized that it is the PERFECT outfit to wear if you're heading out for brunch! With that being said, I had to share this look here on the blog. It's fashionable, yet casual and not tight. We all know that a loose outfit is the way to go when you're planning to eat a yummy brunch.
What I love most about this outfit is that it combines three of my most-worn pieces this summer. The first is this straw hat! It pairs well with both casual and more dressed-up outfits. The second is this off-the-shoulder striped dress. I actually wore it to my birthday lunch in Laguna Beach — read about that here — and it was perfect for the occasion. Also, it's under $45! The third is this pink studded purse! Surprisingly, it goes with so many outfit combos and I think it's such a pretty statement piece.
In my opinion, this is the perfect summer brunch outfit! It's put together and stylish, but just casual enough that you will still be comfy in it.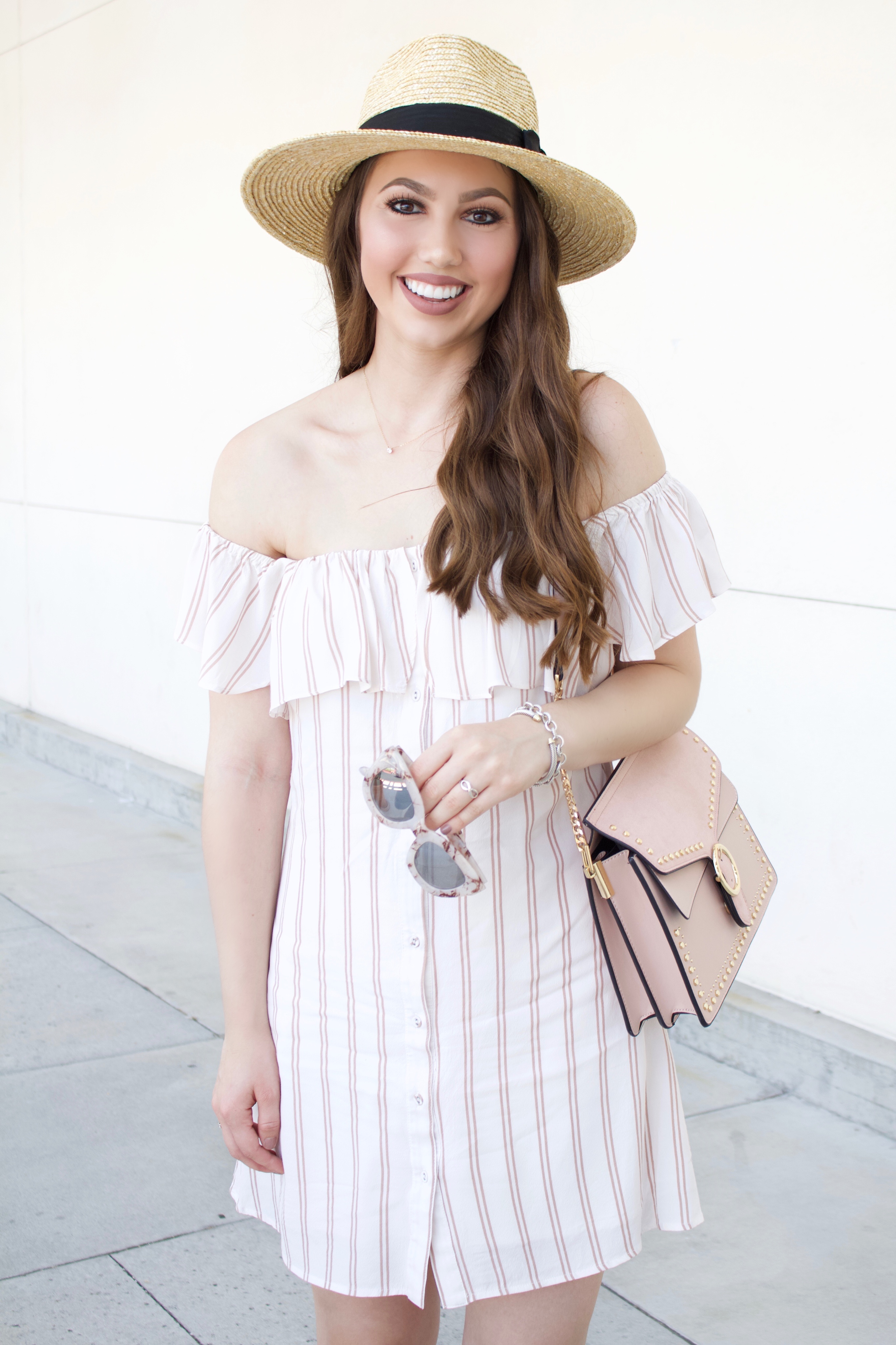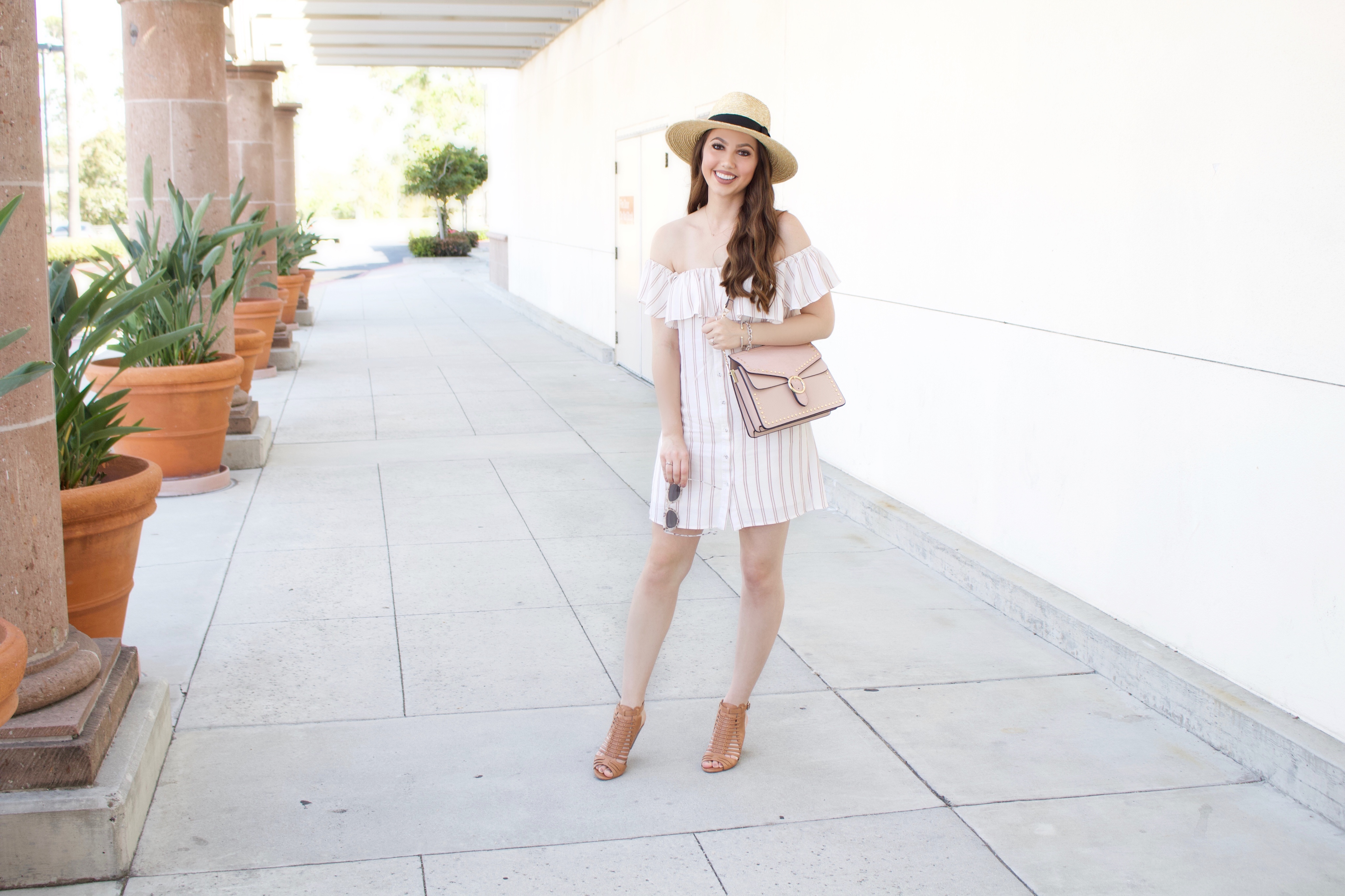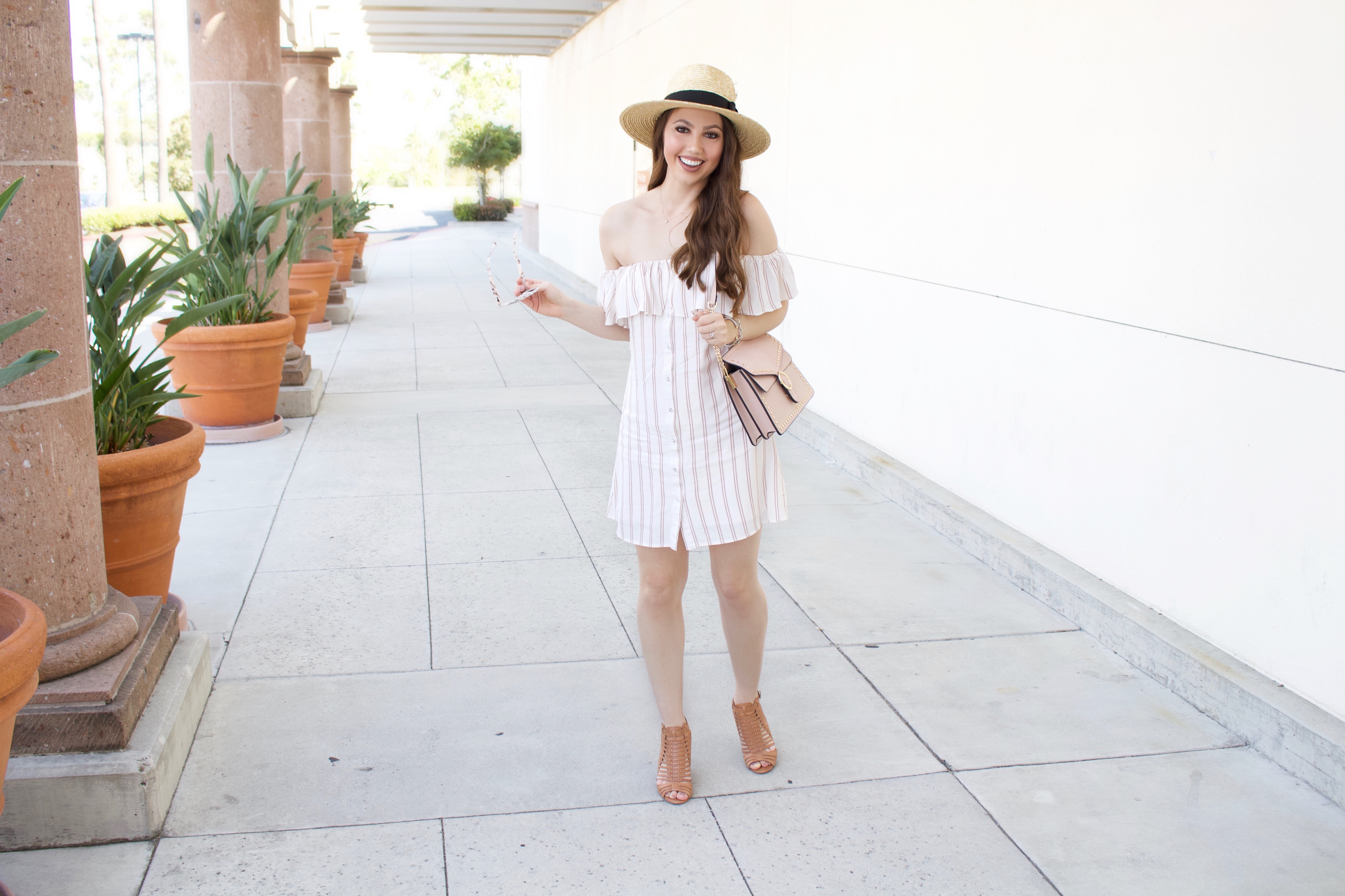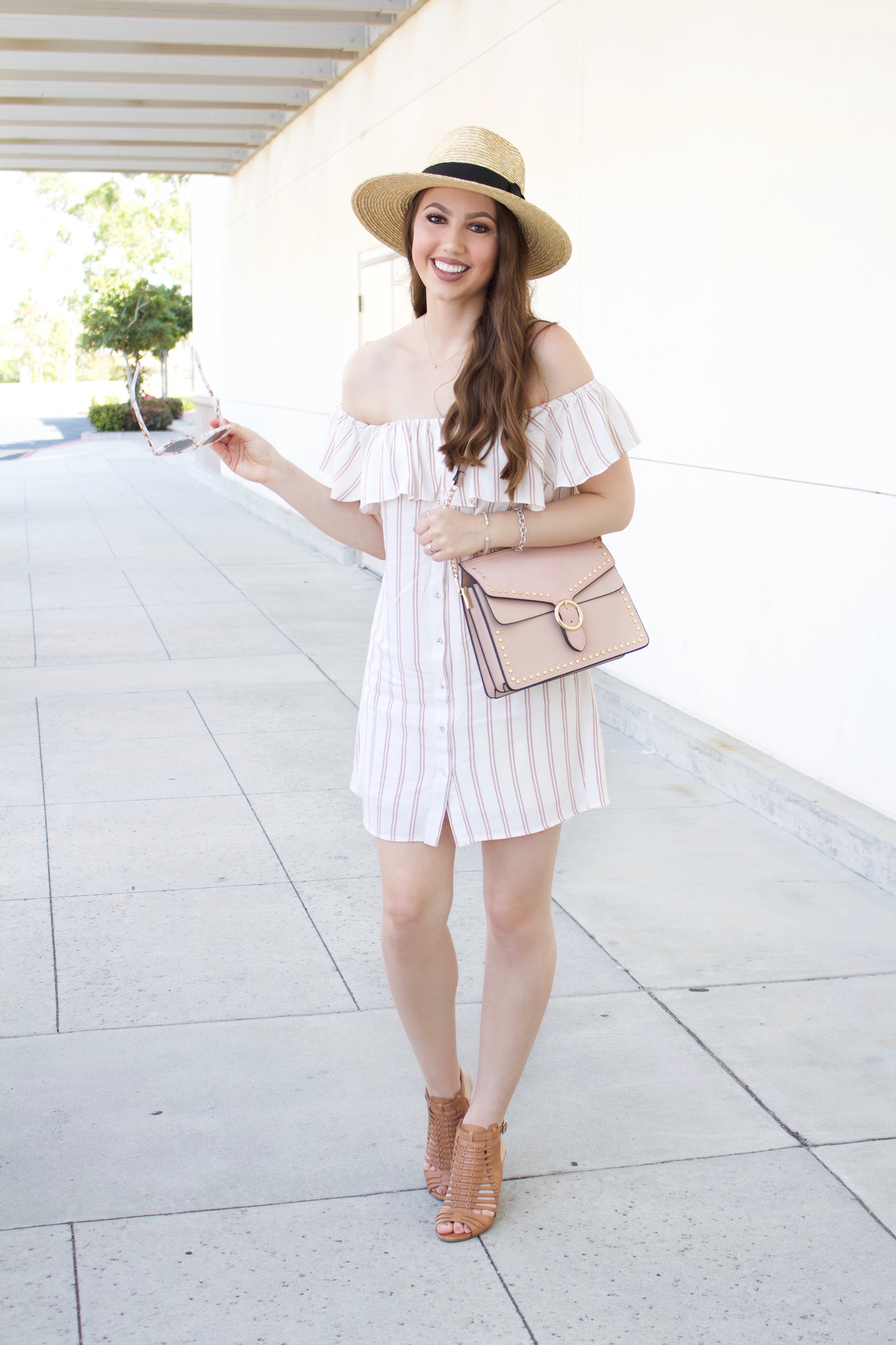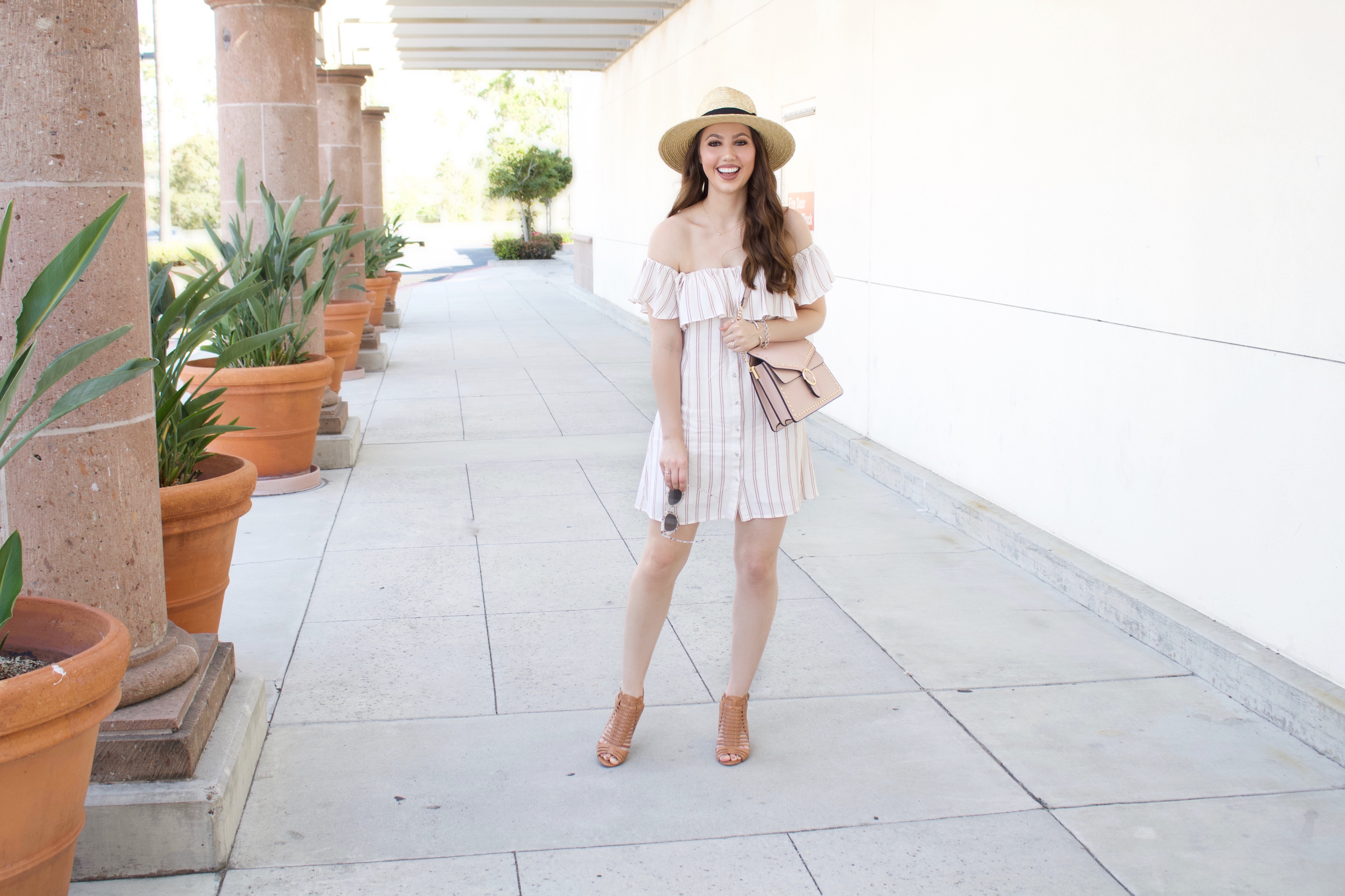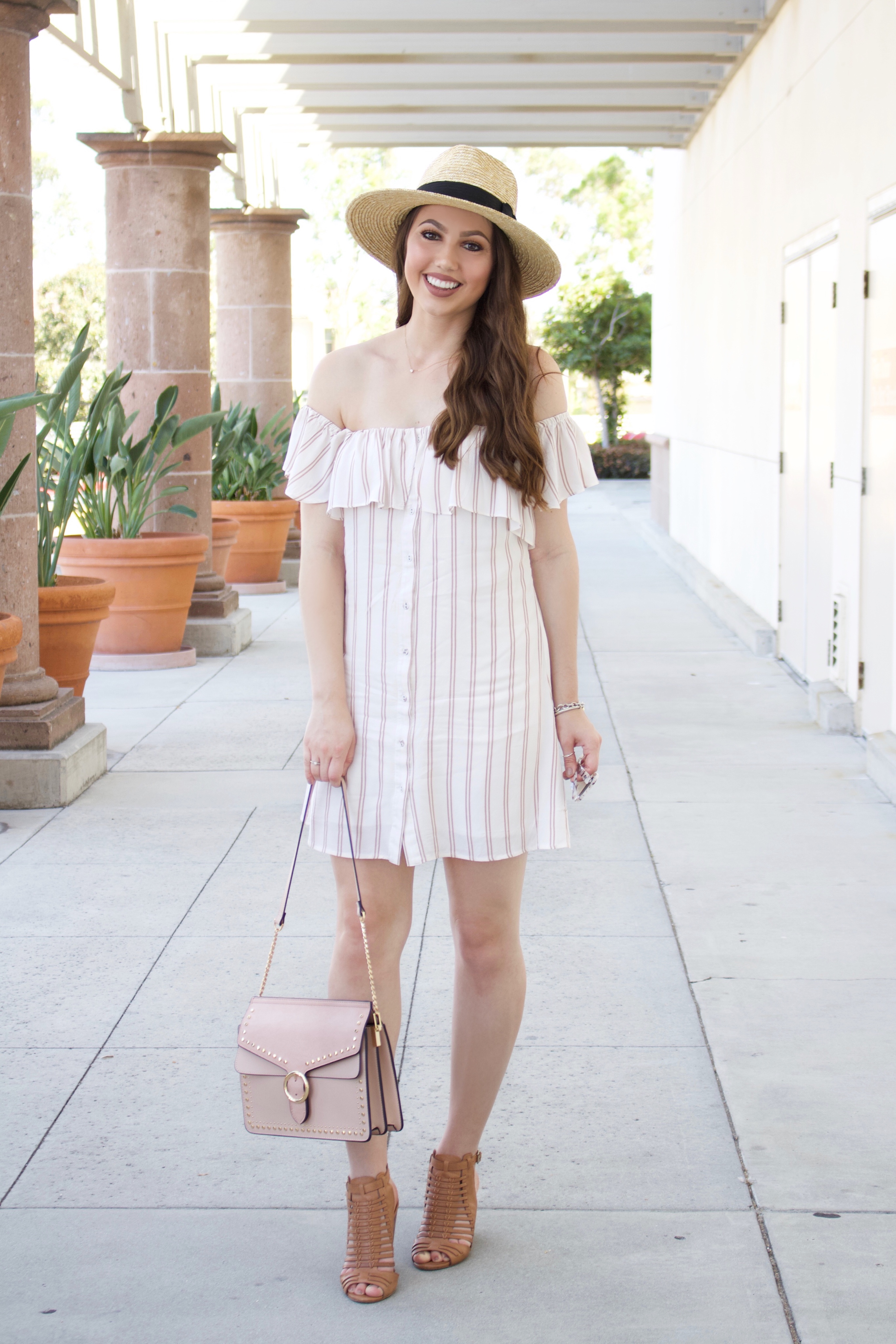 Off-the-Shoulder White and Brown Striped Dress | Pink Studded Purse | Straw Hat | Quay Marble Sunglasses | Pendant Necklace (only $35) | David Yurman Cable Classics Bracelet | David Yurman Oval Link Bracelet
Thanks for reading!
xoxo Kendall