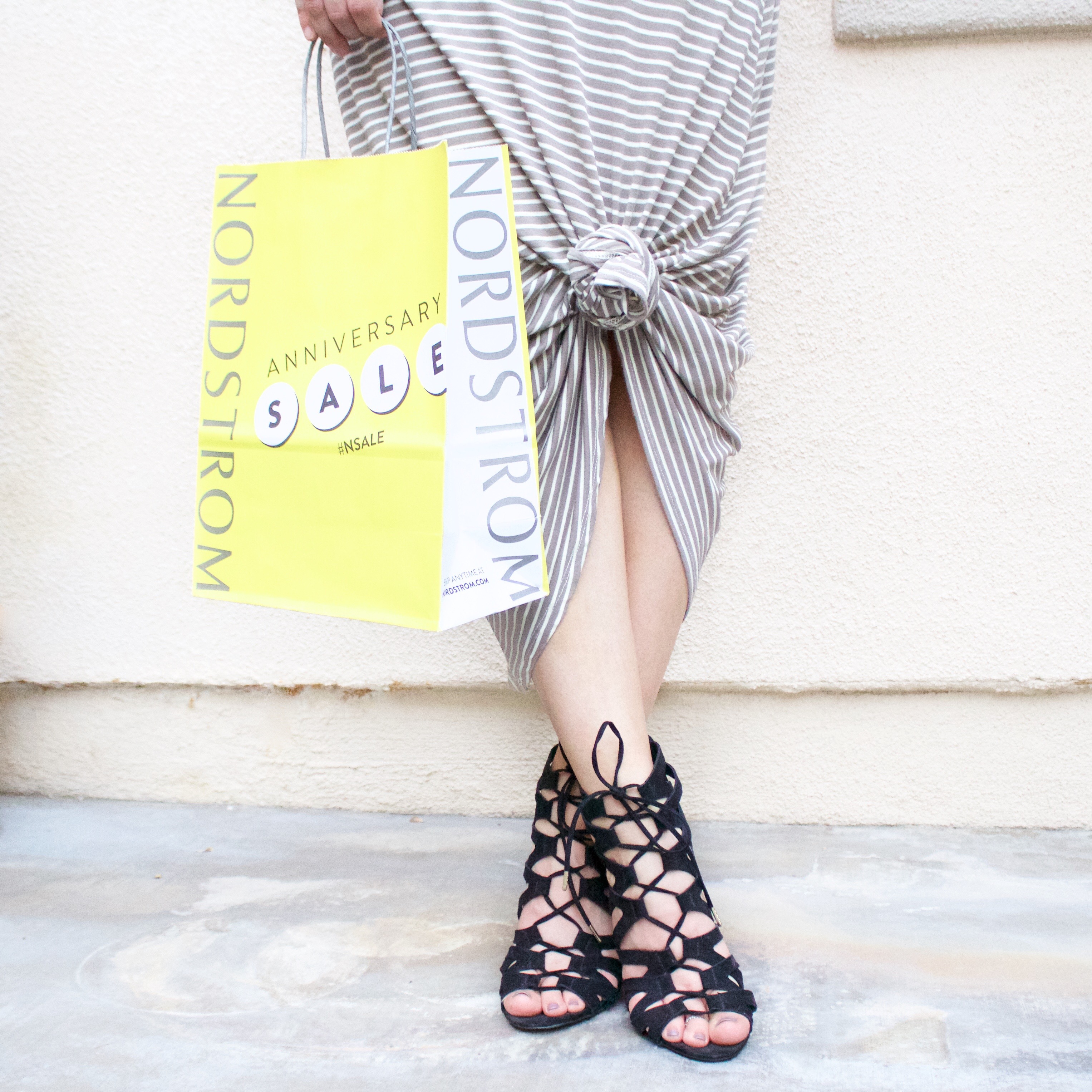 In case you didn't know, this Thursday, July 13, is the start of the Nordstrom Anniversary Sale!! While I will be sharing my fave items with you in Thursday's post, today I wanted to share my tips for shopping the sale so that you will be ready when it begins.
Key Dates
Early Access: 7/13 12:01 a.m. PST
Public Sale Starts: 7/21 12:01 a.m. PST
Sale Ends: 8/6 11:59 p.m. PST
*prices go up 8/7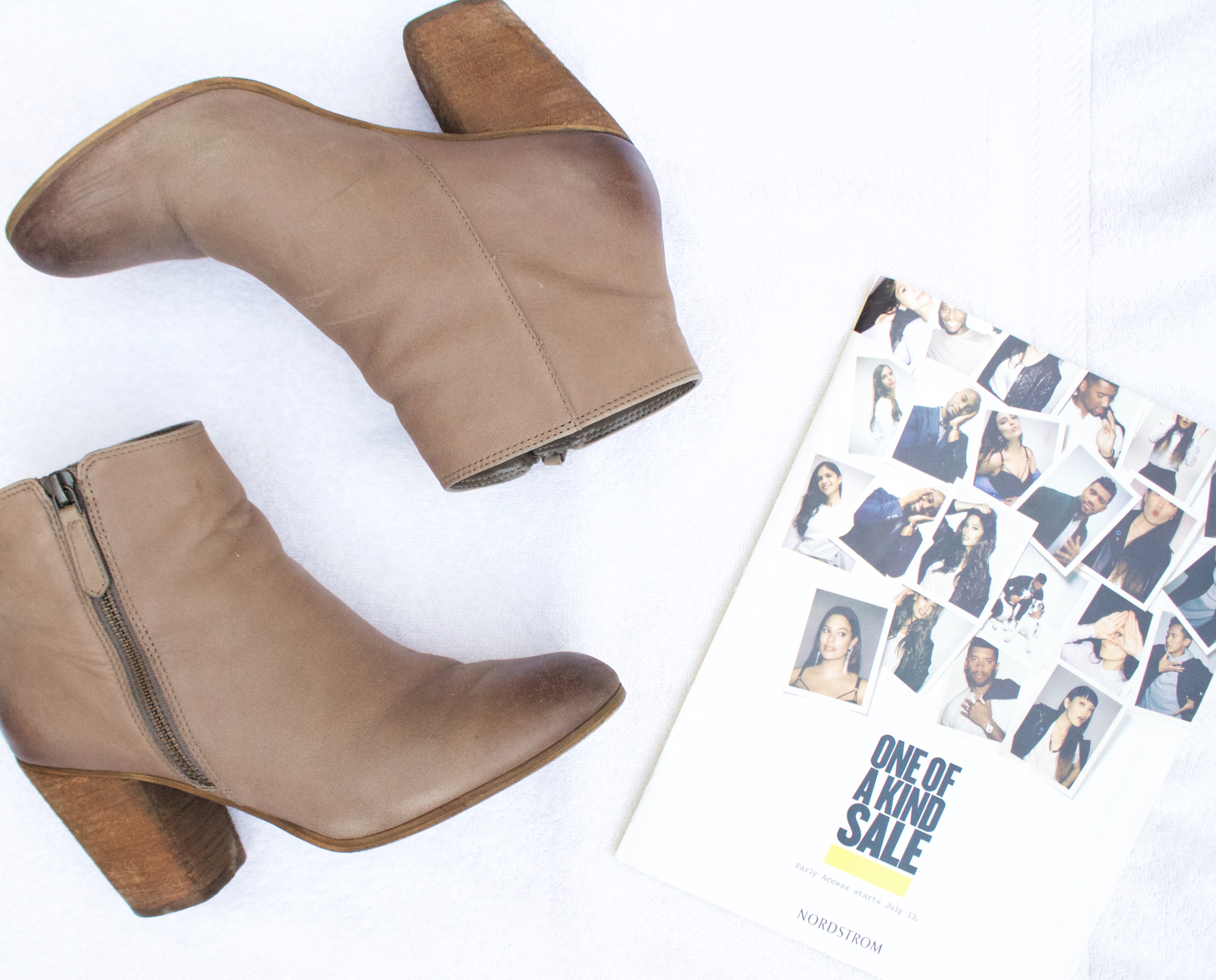 What is the Nordstrom Anniversary Sale?
The Nordstrom Anniversary Sale is one of the biggest shopping events of the year for a clothing lover. What differentiates the sale from other sales that Nordstrom puts on is that this one involves brand-new arrivals. That's right, the items are not ones that have already been in the store. They are new arrivals on sale for really great prices and many of them are geared toward fall.
How to Gain Early Access
From past experience, I've learned that the best way to shop the sale is through Early Access. Basically, Early Access allows you to shop the sale items before the general public, if you are Nordstrom cardholder. By applying for the card, you get tons of benefits including earning bonus points and receiving Nordstrom notes. The best benefit of all though, is getting to shop the Anniversary Sale a week early (July 13 – 21). Since the best sale items sell out fast, Early Access is a way to ensure that you can get the items you want.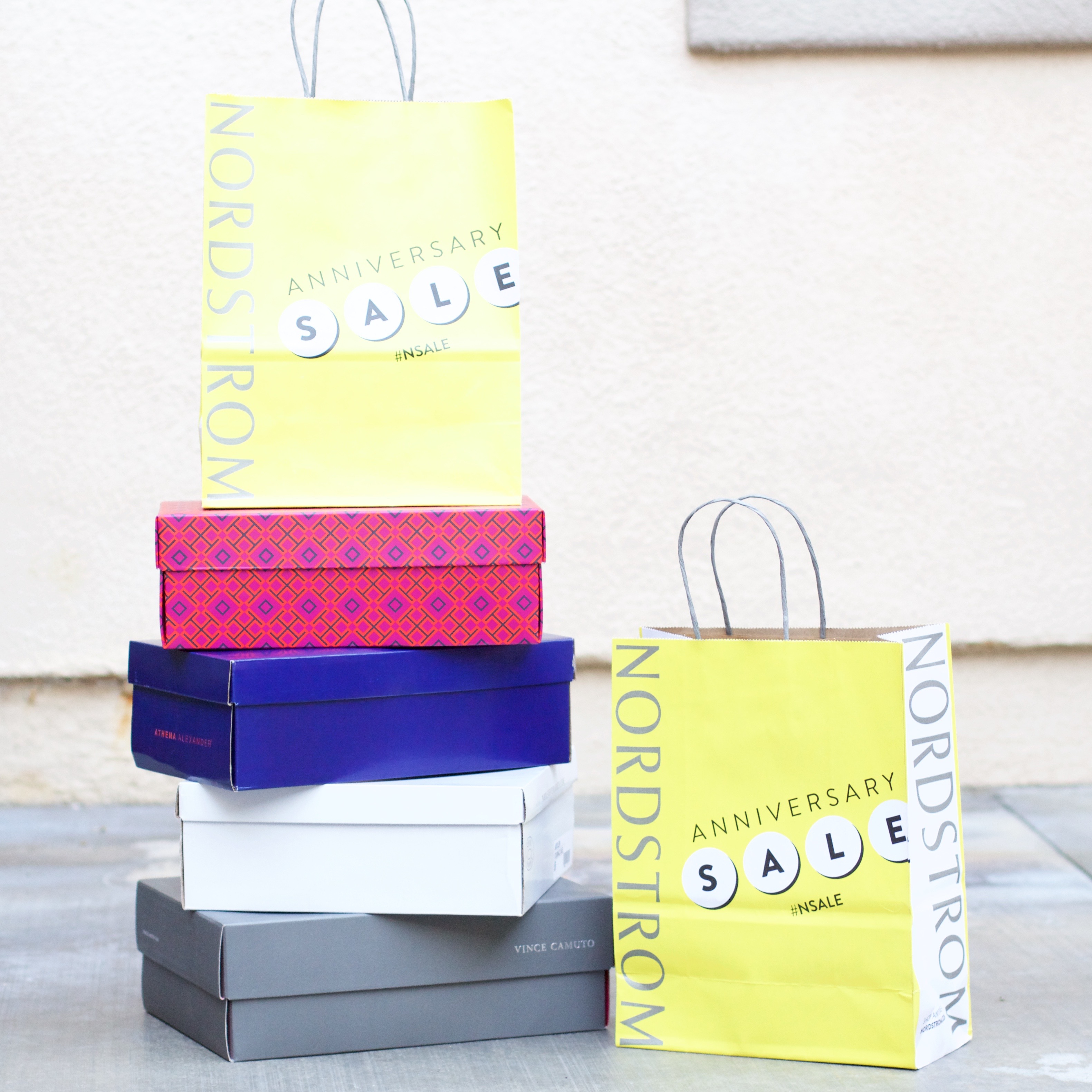 Nordstrom Anniversary Sale 2017 Catalog
While I'll be sharing my picks from the sale later this week once Early Access starts, you can check out some of the items in the Anniversary Sale catalog here. There are already so many things that I have my eyes on. I'd love to know what you're interested in picking up at the sale.
Where Do I Shop the Sale?
You can shop the sale both in store and online beginning July 13 if you have a Nordstrom card or July 21 if you don't. I typically end up doing a little shopping online and a little in store. My recommendation is that if you want the best items, it's better to buy online to ensure you get them (there's more inventory than in store). However, if there are certain items that you aren't sure about in terms of fit, it's easy to shop in store as well.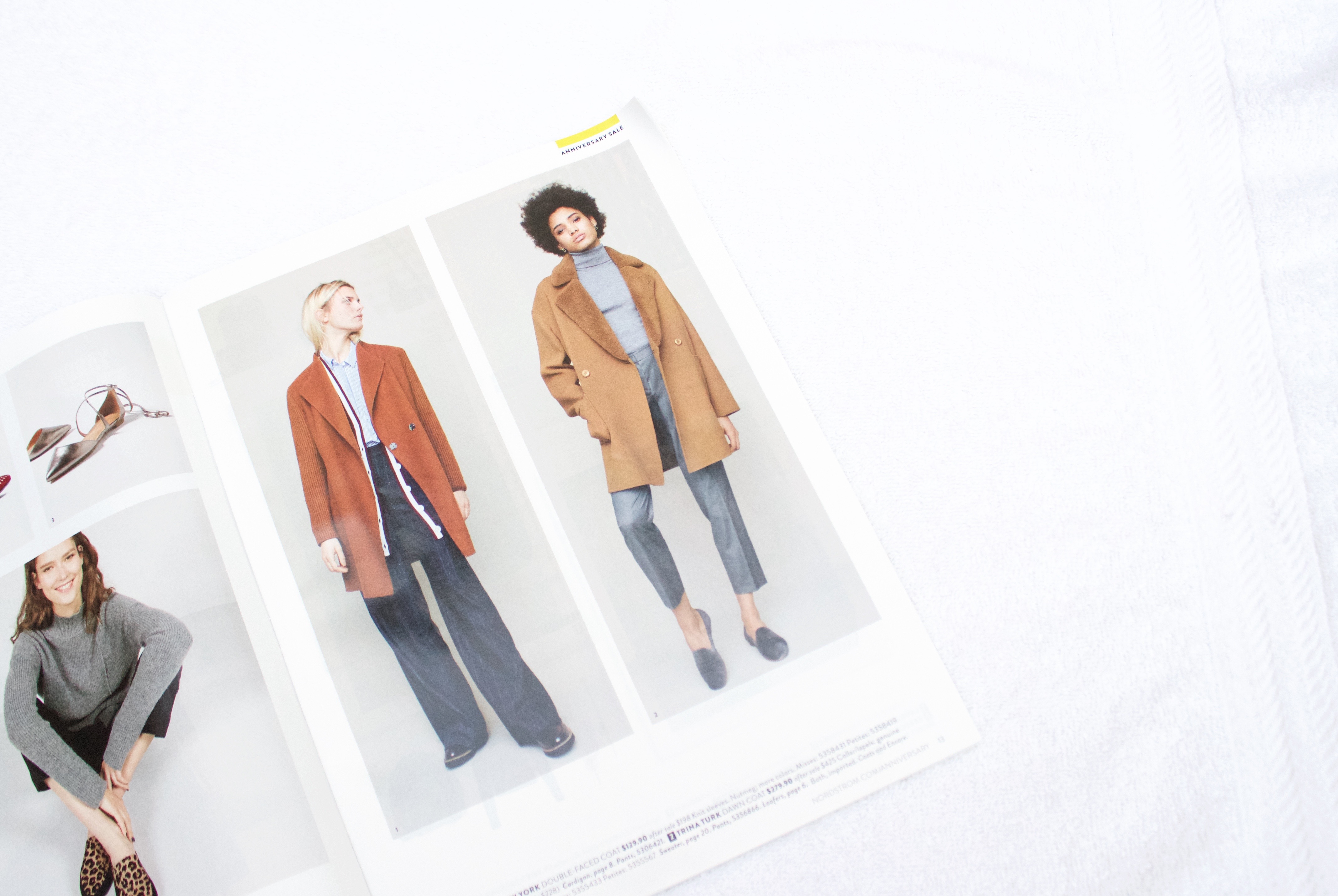 Tips for Shopping the Anniversary Sale
Last year I shared a list of tips for shopping the sale and honestly, my tips have not changed! I follow the same ones every year and always score all the items I want! Therefore, I've copied that list below for you.
Create a list! Before hitting the sale in store or online, I suggest making a general list of the items you're looking to purchase. This can be more or less specific. For instance, I know that I want to look for a new pair of jeans and a dainty Kendra Scott necklace, but don't have a specific item in mind yet.
Make a Plan! Getting an idea of what's on sale before you go to the store is essential. Look up the types of items you wrote down on your list and then if you like a specific necklace, top, etc. write than down on the list. Then when you go to the actual store or go online, you know exactly which departments to head to first. This can help prevent impulse buying and save some time. Let's be real though…I could spend hours in Nordstrom and never be bored ?
Shop, Shop, Shop! Of course, then it's on to the fun part…shopping!! While there are some items you are going to immediately fall in love with and purchase, there will be others that you're on the fence about. Think if you really need the item, if it's worth the money (in my opinion staple pieces are more worth purchasing than trendy pieces), and whether or not it can be styled with many outfits. From past experience, I would say that if the answer to all three of these questions is yes, then buy the item! Better to scoop it up while you can versus be sad about not purchasing it when it sells out later on.
Storing your Purchases! A majority of the items you buy from the sale will be for Fall! There's no way I'm wearing a black leather jacket when it's 90 degrees outside! Therefore, I suggest picking out a certain place in your closet to store all your new items! I cannot tell you the number of times I have purchased things from the Anniversary Sale and stored them in a random place in my closet only to find them the following Spring…don't do this!
Have fun! The Nordstrom Anniversary Sale only comes once a year so enjoy it! Unlike the Half-Yearly Sales, all the items being sold at a huge discount during the Anniversary Sale are brand new,  meaning that they have just hit the stores. Designer items from Kendra Scott, Tory Burch, and more at a discount…yes please! Grab your mom, girl friends, even your dad (I LOVE shopping with my Dad! He has a great sense of style!), and make a day out of it! Shop the sale and then grab a yummy lunch where you can talk about all the amazing deals you got! If you're shopping online, snag all your fave items and then go out to lunch to celebrate!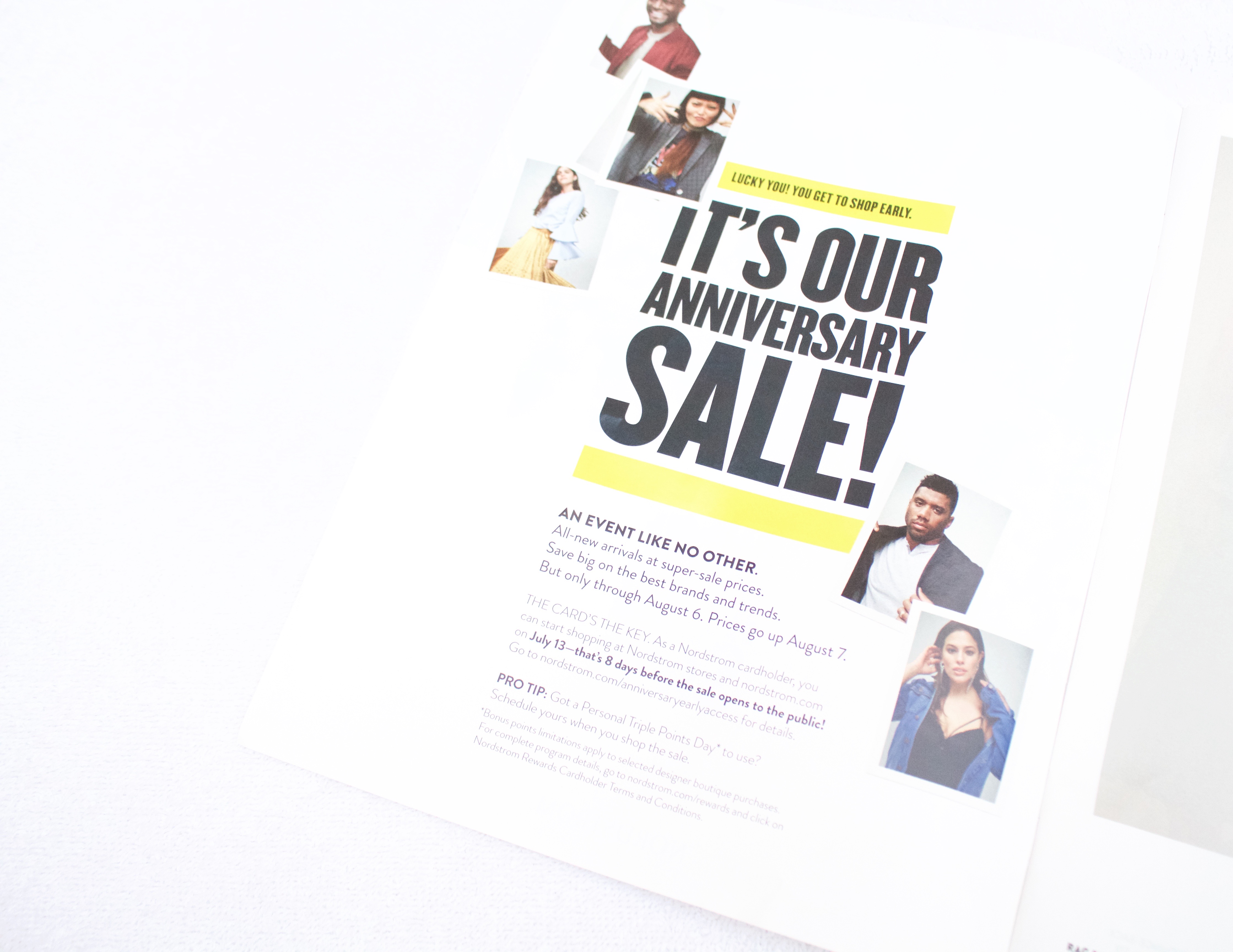 Thanks for reading! I'm so excited for Thursday!
xoxo Kendall