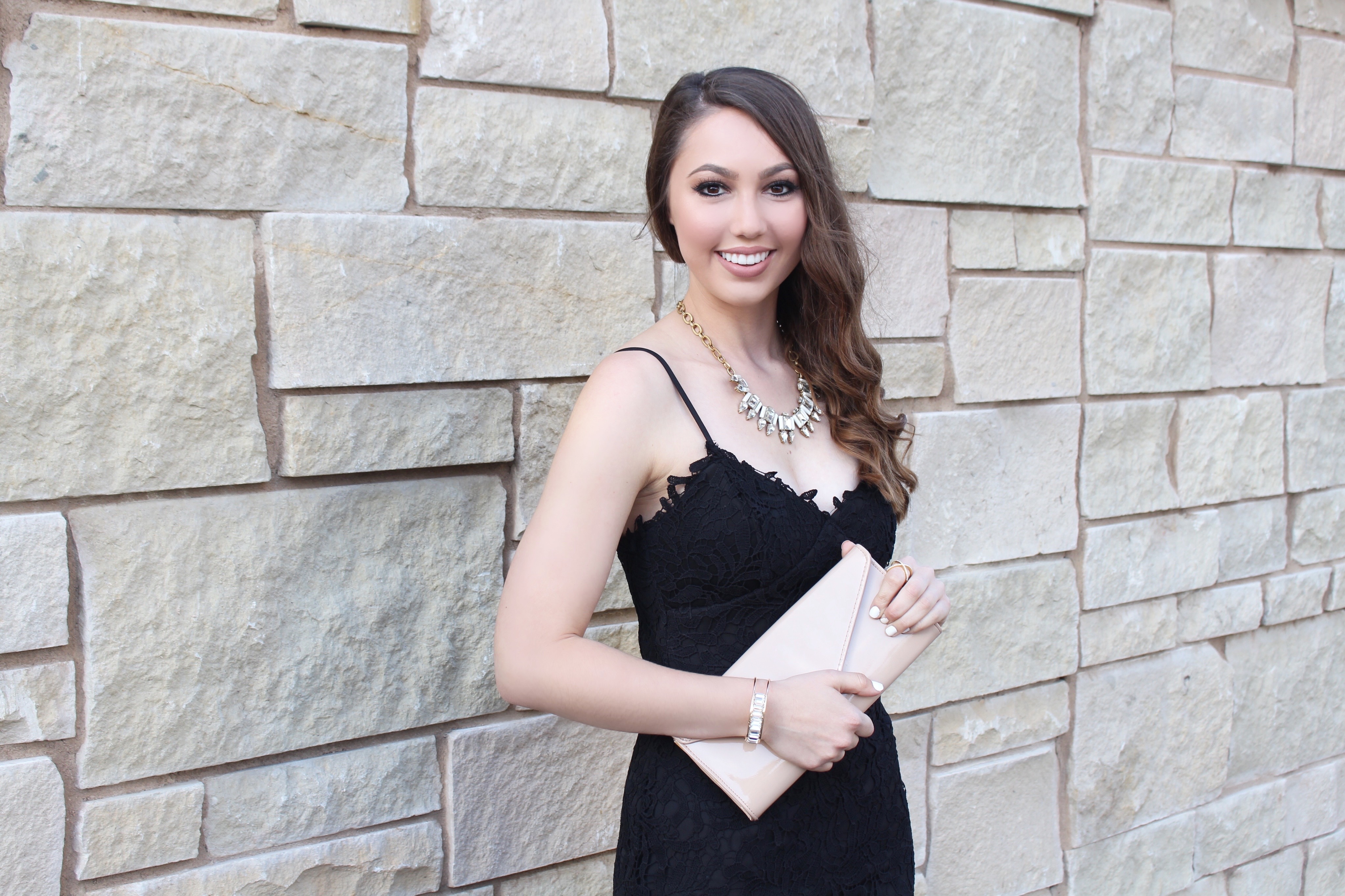 As many of you know, I often style looks here on My Styled Life that are more on the casual side! As a native Southern Californian, casual style is practically in my DNA, but that doesn't mean I don't love to dress up! In fact, as many of my close friends know, I LOVE any opportunity to get dressed up!
As I was looking through all the lovely clothes at the Daisy Shoppe the other day, I came across this little black lace dress and fell in love! It's so unique with the short solid black layer and the longer lace layer. Paired with nude heels, a clutch, and jeweled statement pieces, this look is perfect for a night out!
What's even better is that this dress is part of the Daisy Shoppe's Summer sale that is going on June 9th through 13th! This event also coincides with the store's 50th Birthday Celebration (click here for more details about the event)! I'm so excited to be co-hosting the birthday celebration that is on Friday June 10th from 5-8 pm at the Daisy Shoppe at The Shops at Mission Viejo. I would love to meet you and shop together!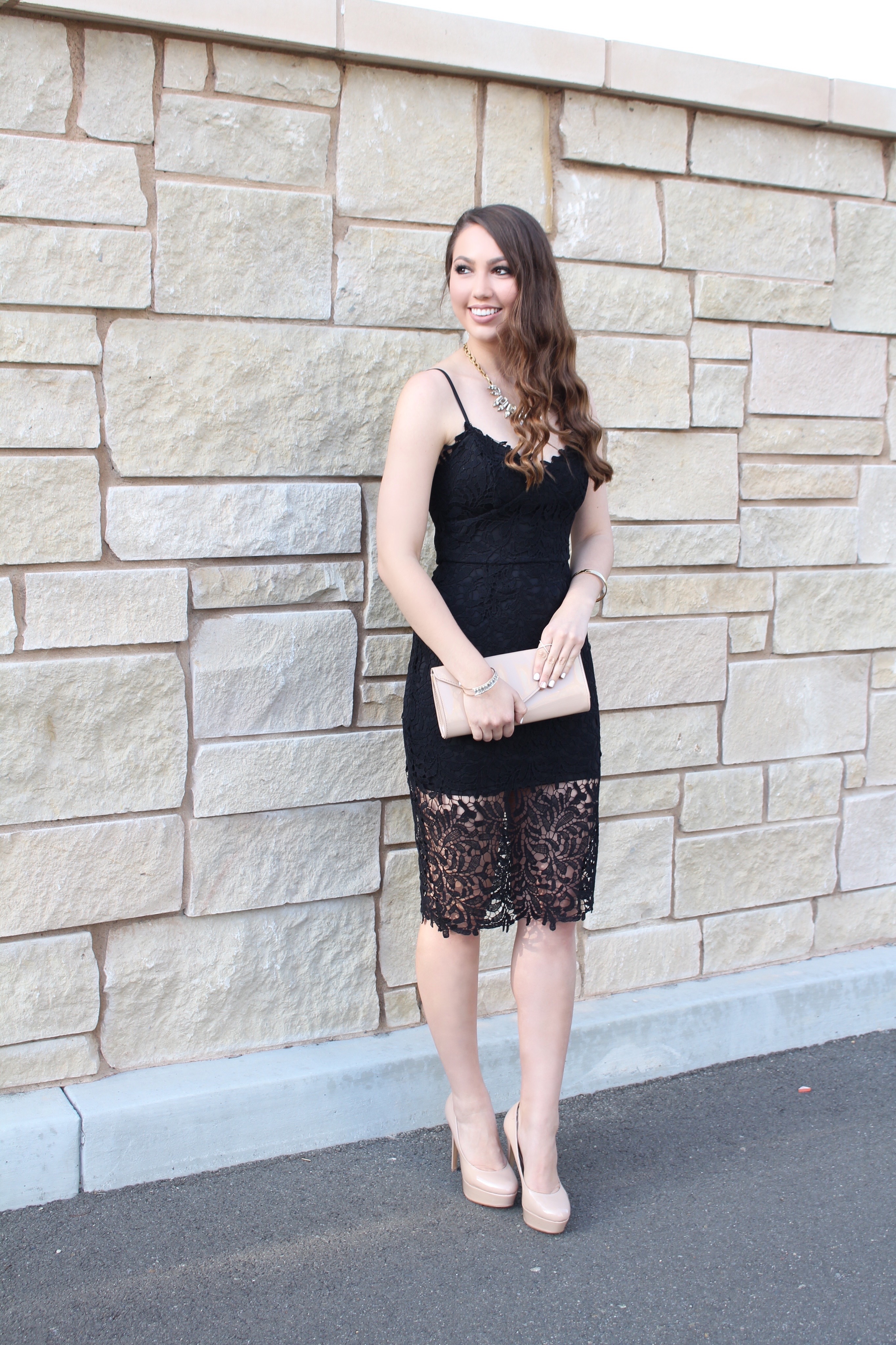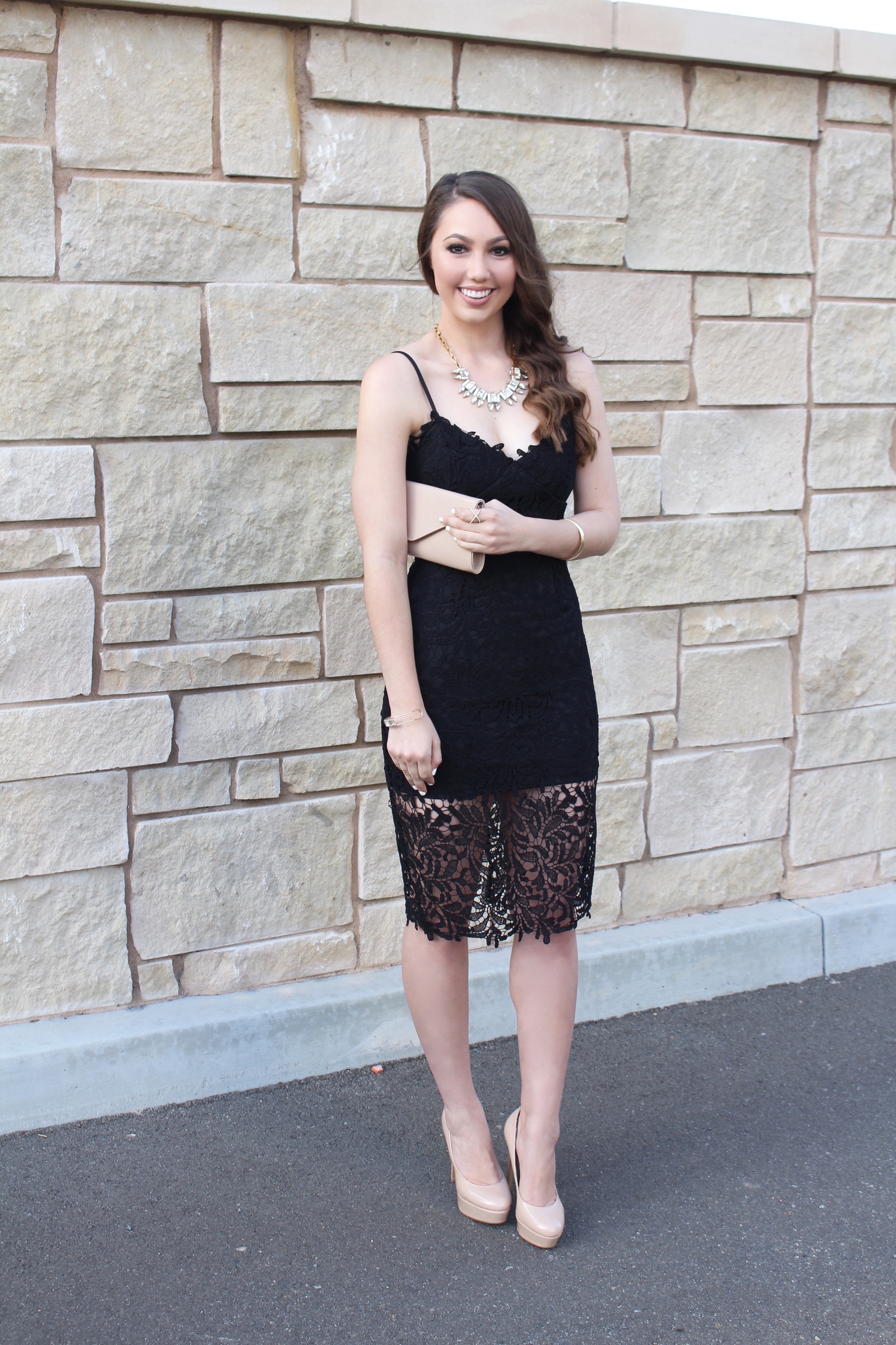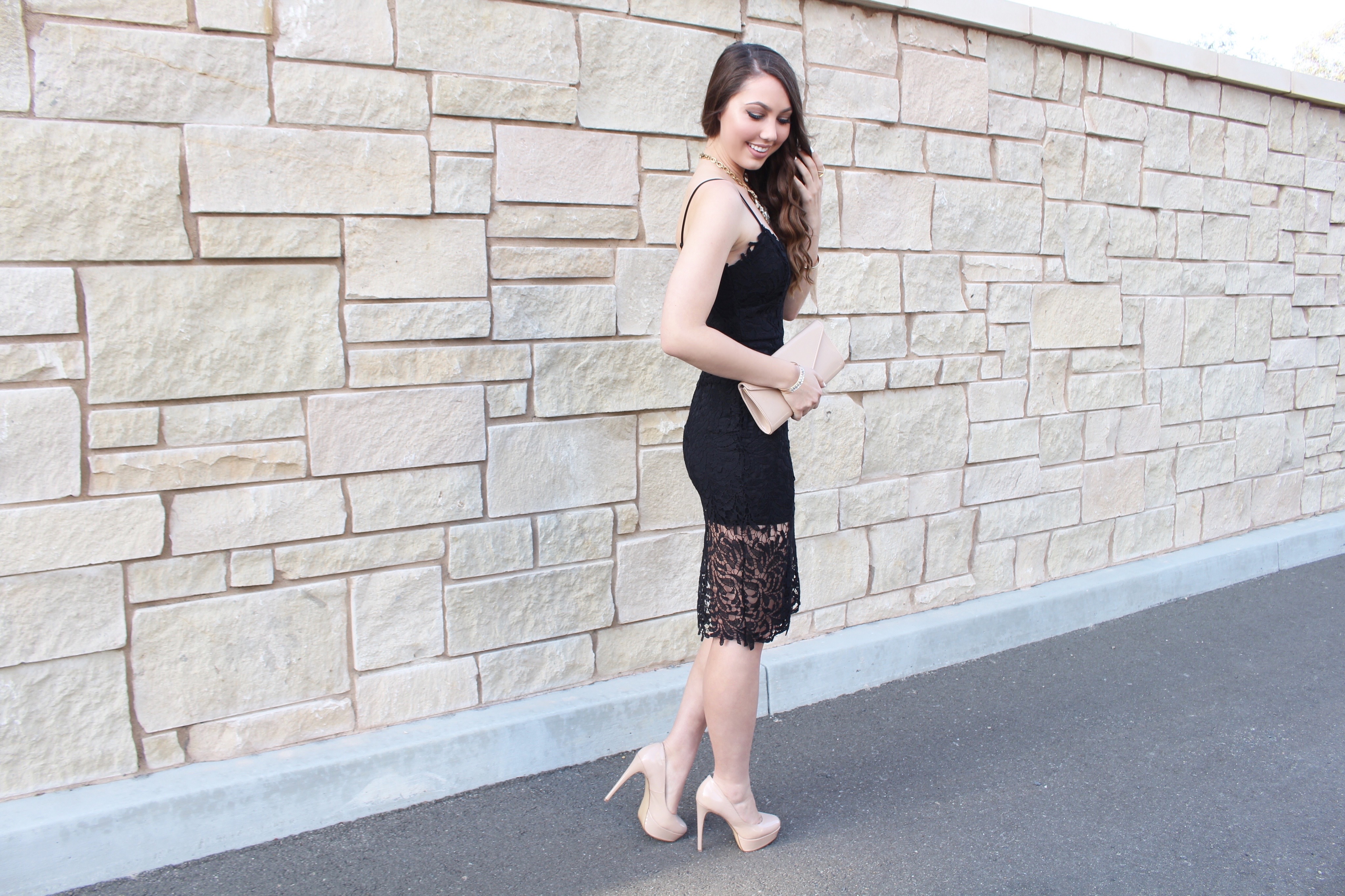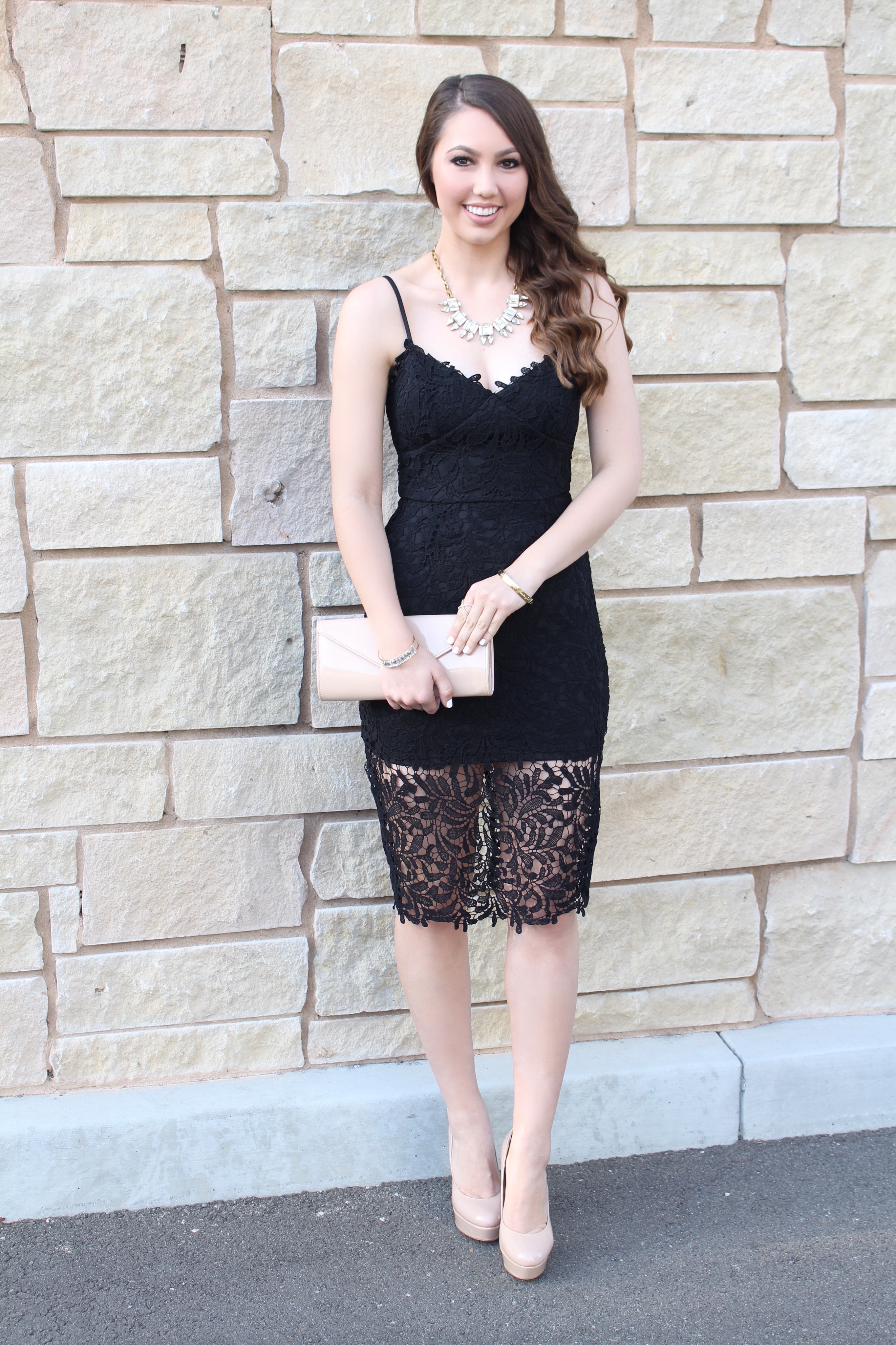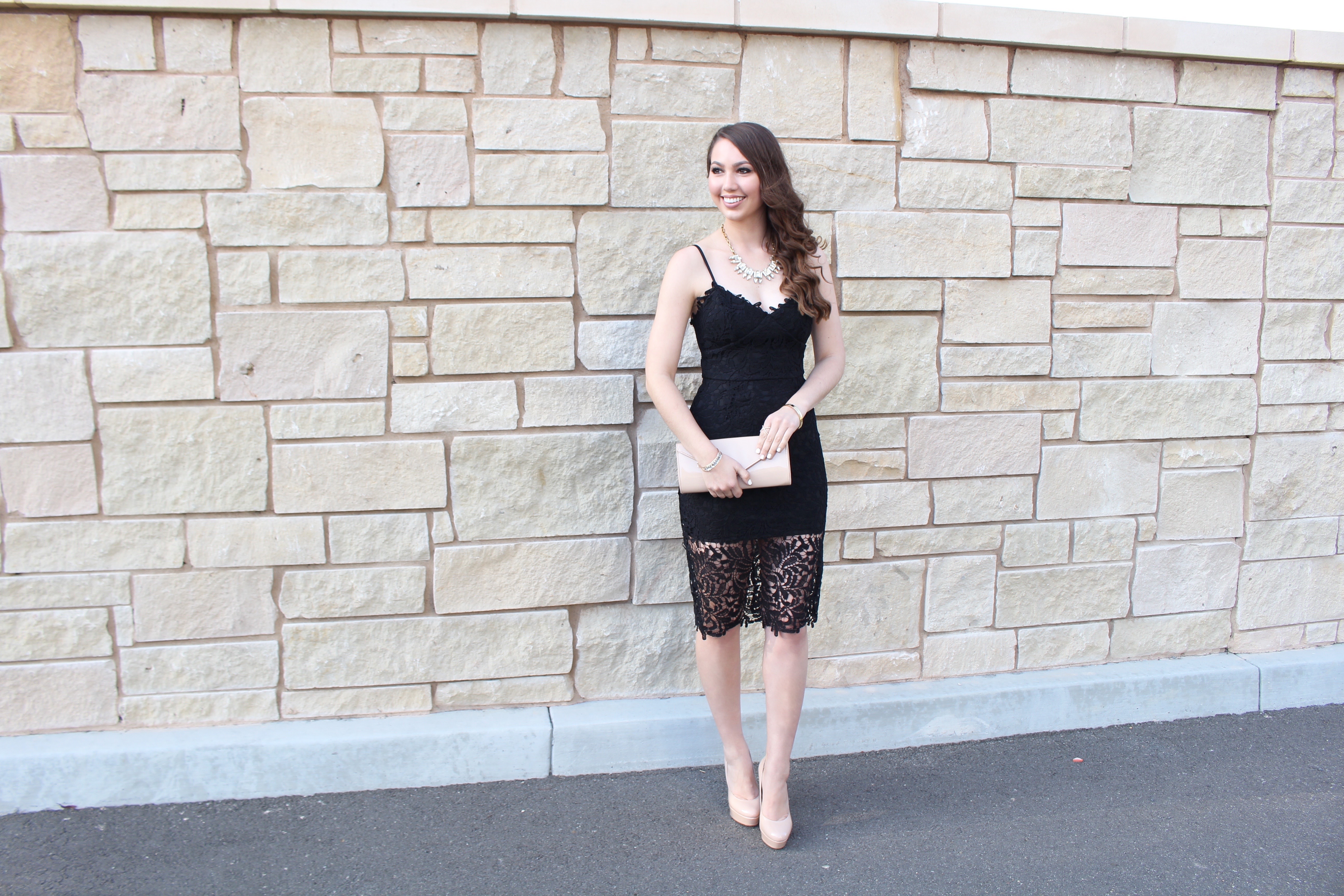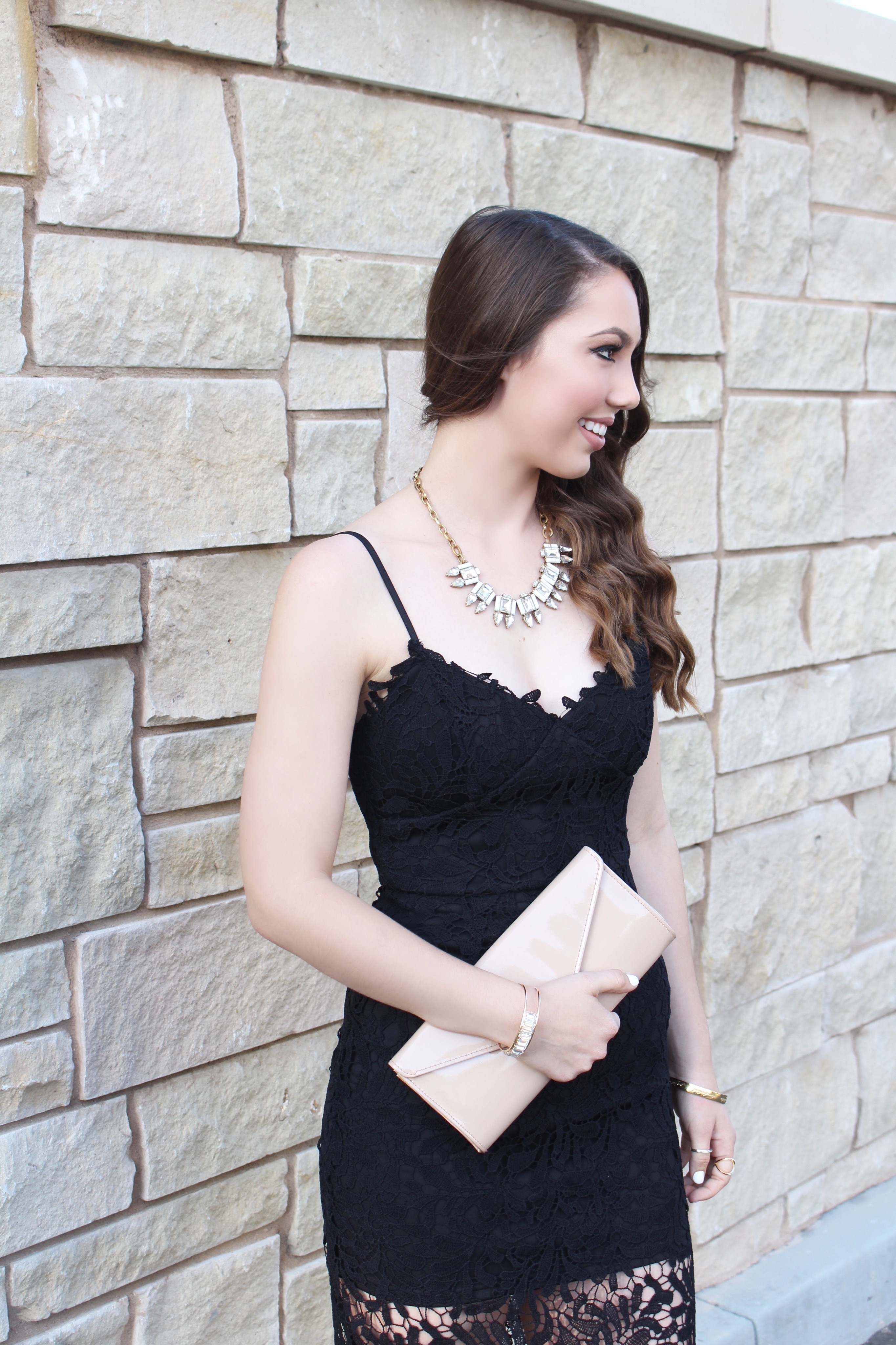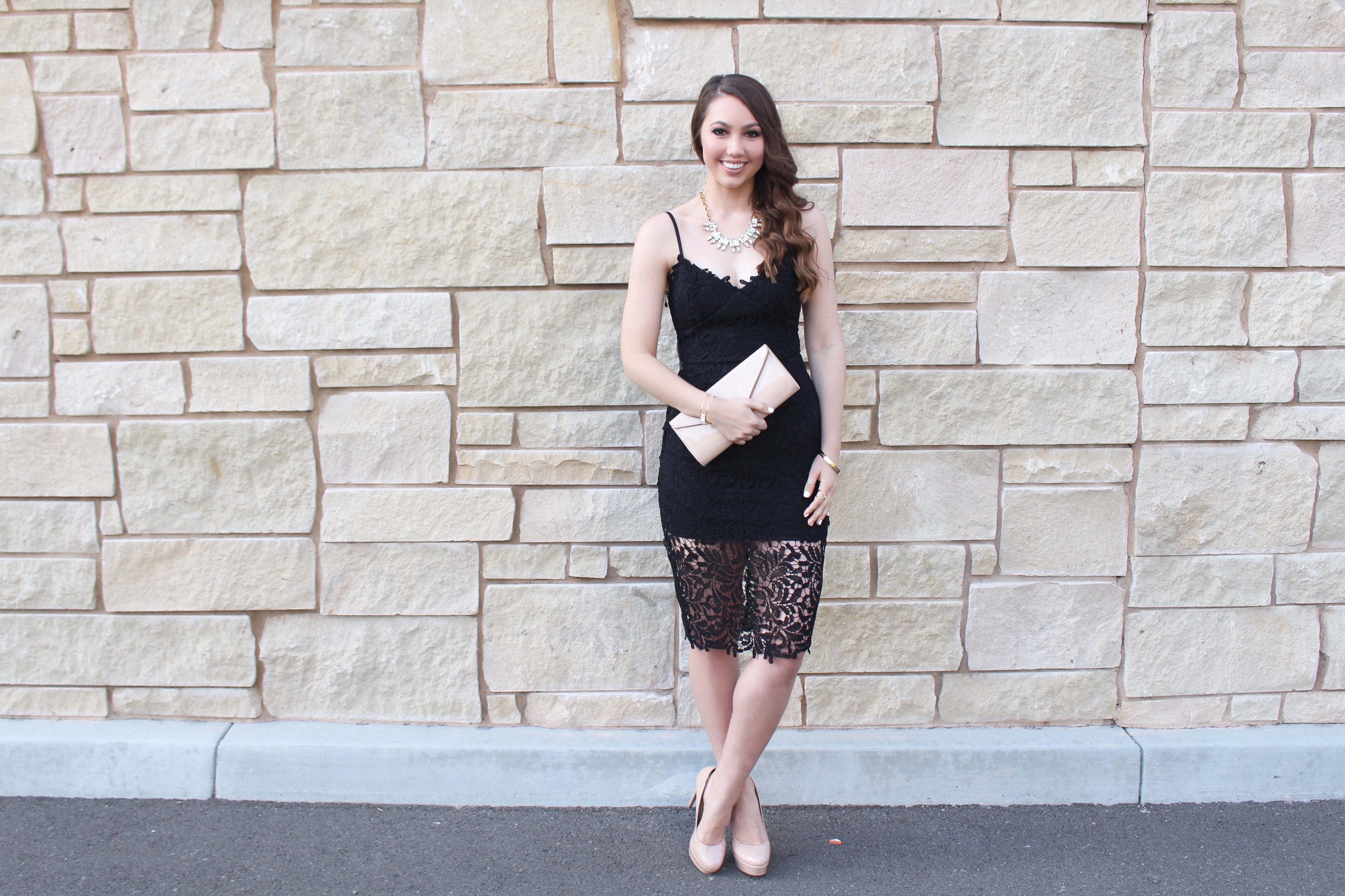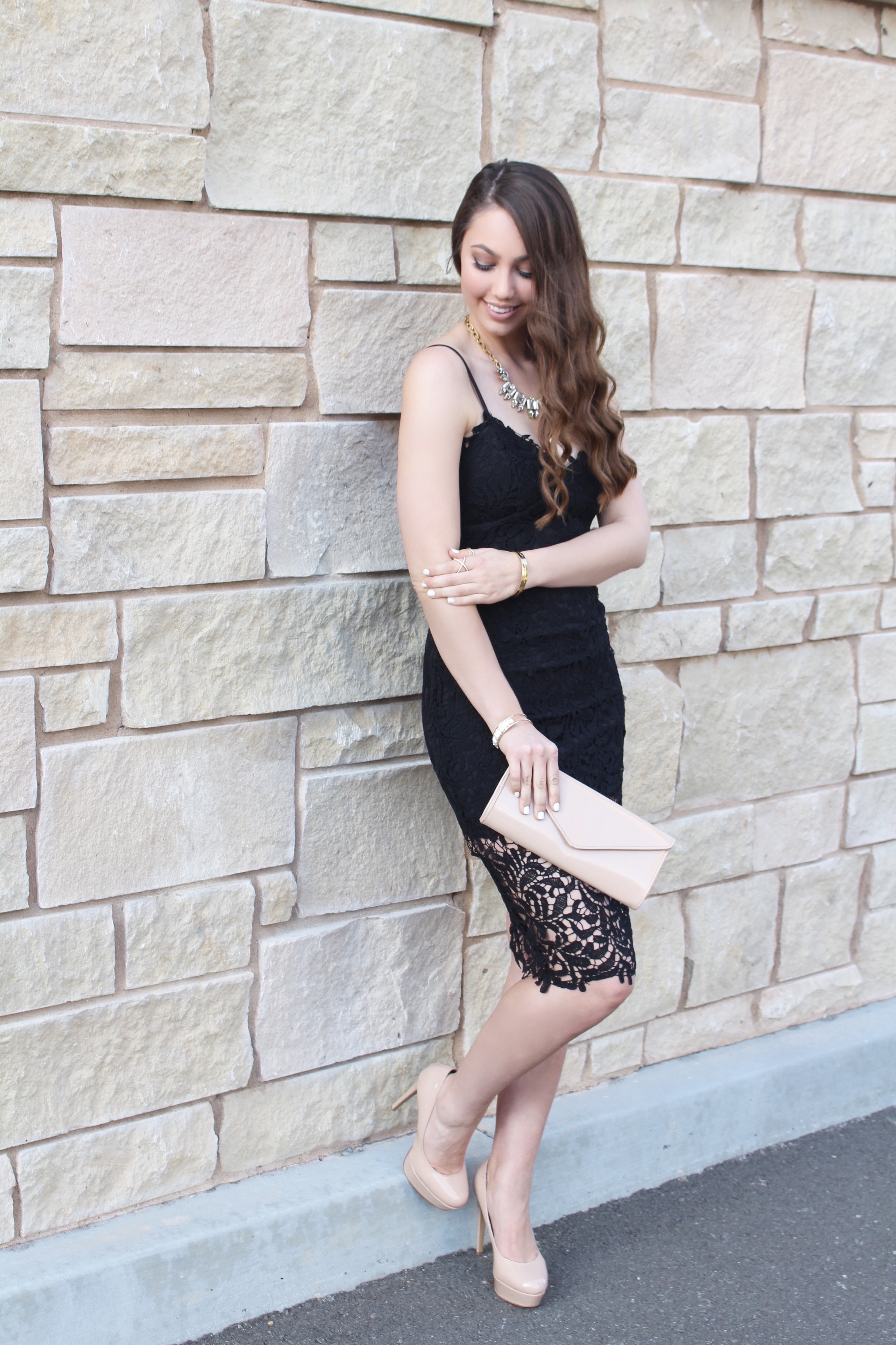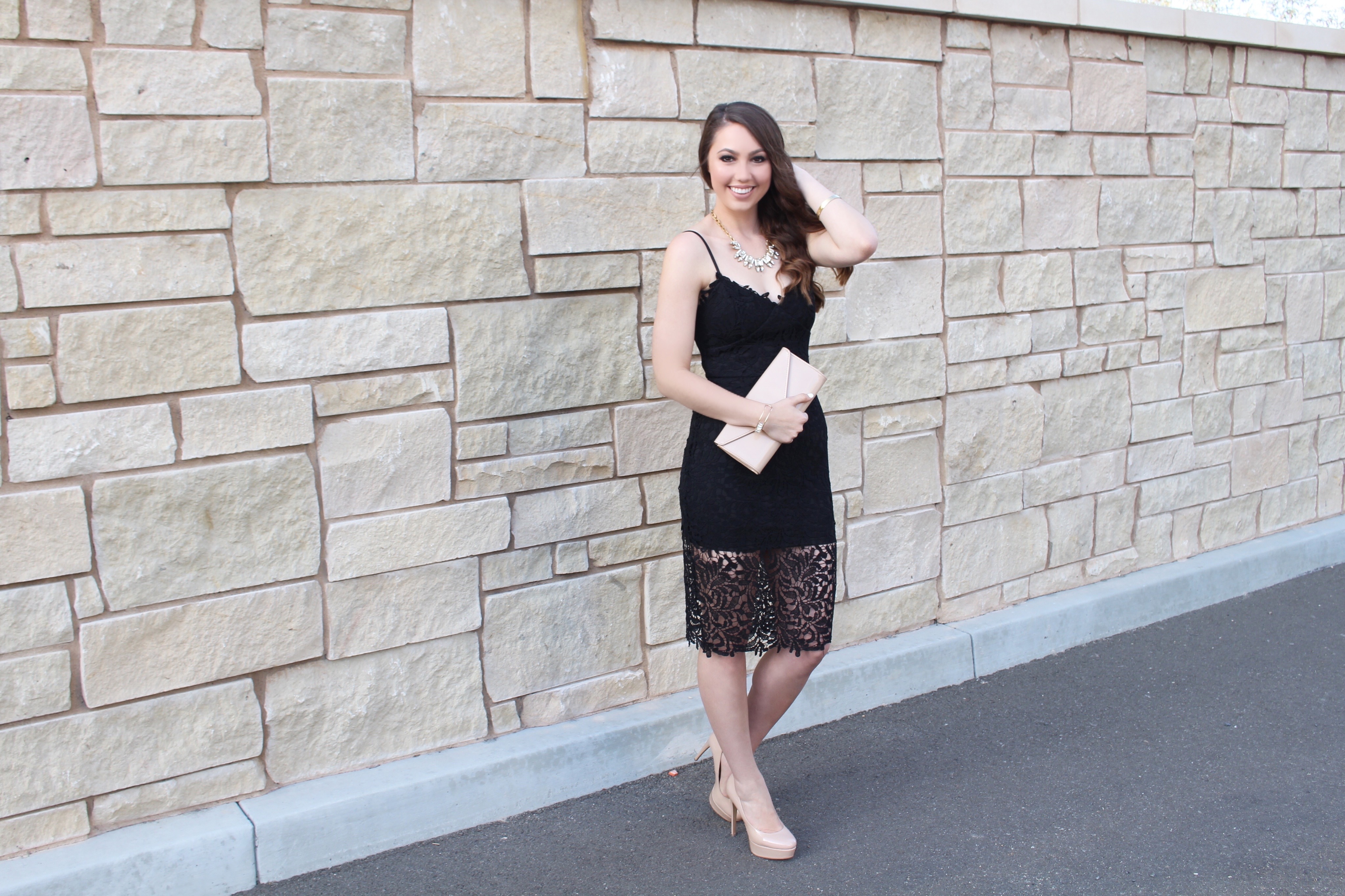 Dress | Heels, Steve Madden, almost identical here | Lip Color – Lace Detail | Gold Bangle | Clutch, Steve Madden, similar here | Jeweled Bracelet – Daisy Shoppe in-store | Necklace, J. Crew, similar here & here
Thanks for reading! Be sure to check out my other favorite items from the Daisy Shoppe here!
xoxo Kendall