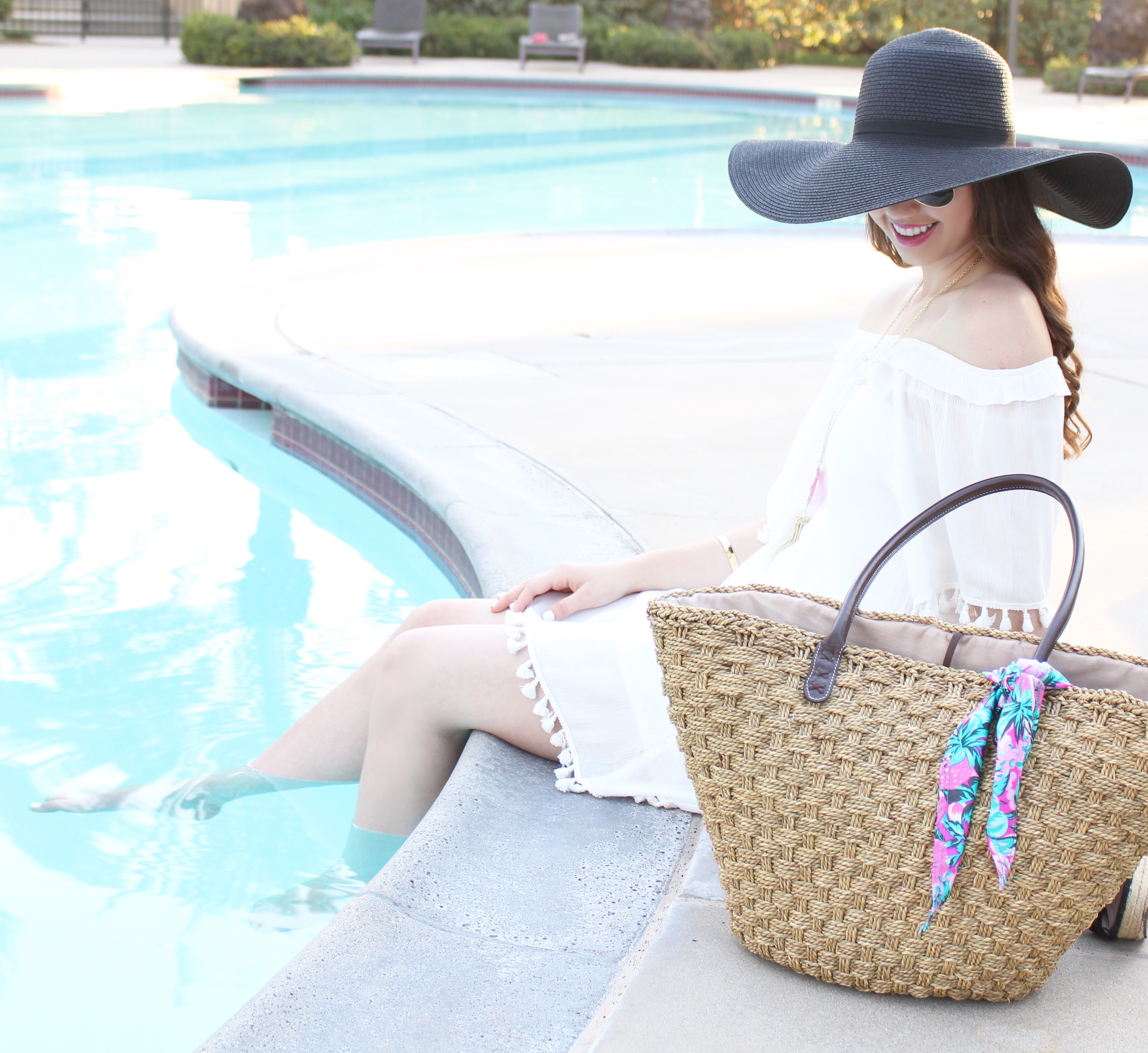 With SoCal finally experiencing warm weather and the sun shining all day long, I think Summer has started…at least unofficially (the actual first day of Summer is June 20th)! This of course has me wishing I could spend every single day poolside with a book in hand…
Whether I'm heading to the pool or out to dinner after a long day at the beach, I like to do so in style and I think I've found the perfect white Summer dress. This off the shoulder (OTS) number from the Daisy Shoppe can be dressed up or down and can even be worn as a swim suit coverup! Yay for pieces that can be worn in many ways!! I'm all about clean looking clothing items and to me this dress is simple, yet chic.
Speaking of the Daisy Shoppe, if you have read any of my previous posts, you know that I made a major announcement last week! For those of you who aren't in the know, let me bring you up to date. This Friday, June 10th, I will be co-hosting the Daisy Shoppe's 50th Birthday Celebration (details on that here) from 5-8 pm at The Shops at Mission Viejo. There will be sweet treats, bubbly drinks, and more! What's even better is that their Summer sale will be going on so you can snag great pieces like the OTS dress in this post or the sexy black lace dress seen in this post. For more details, check out the event I made on Facebook! I hope to see all of you there!!!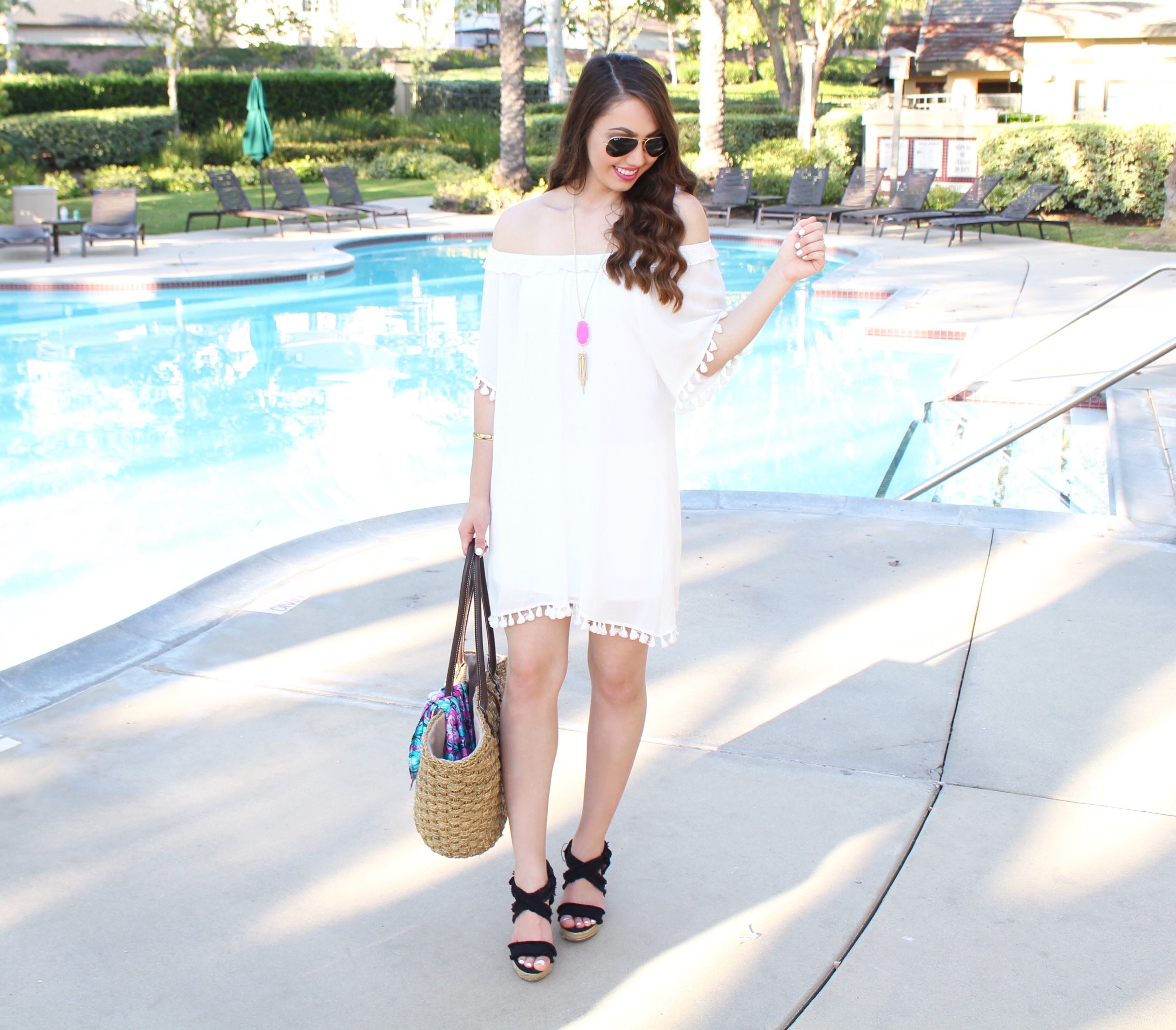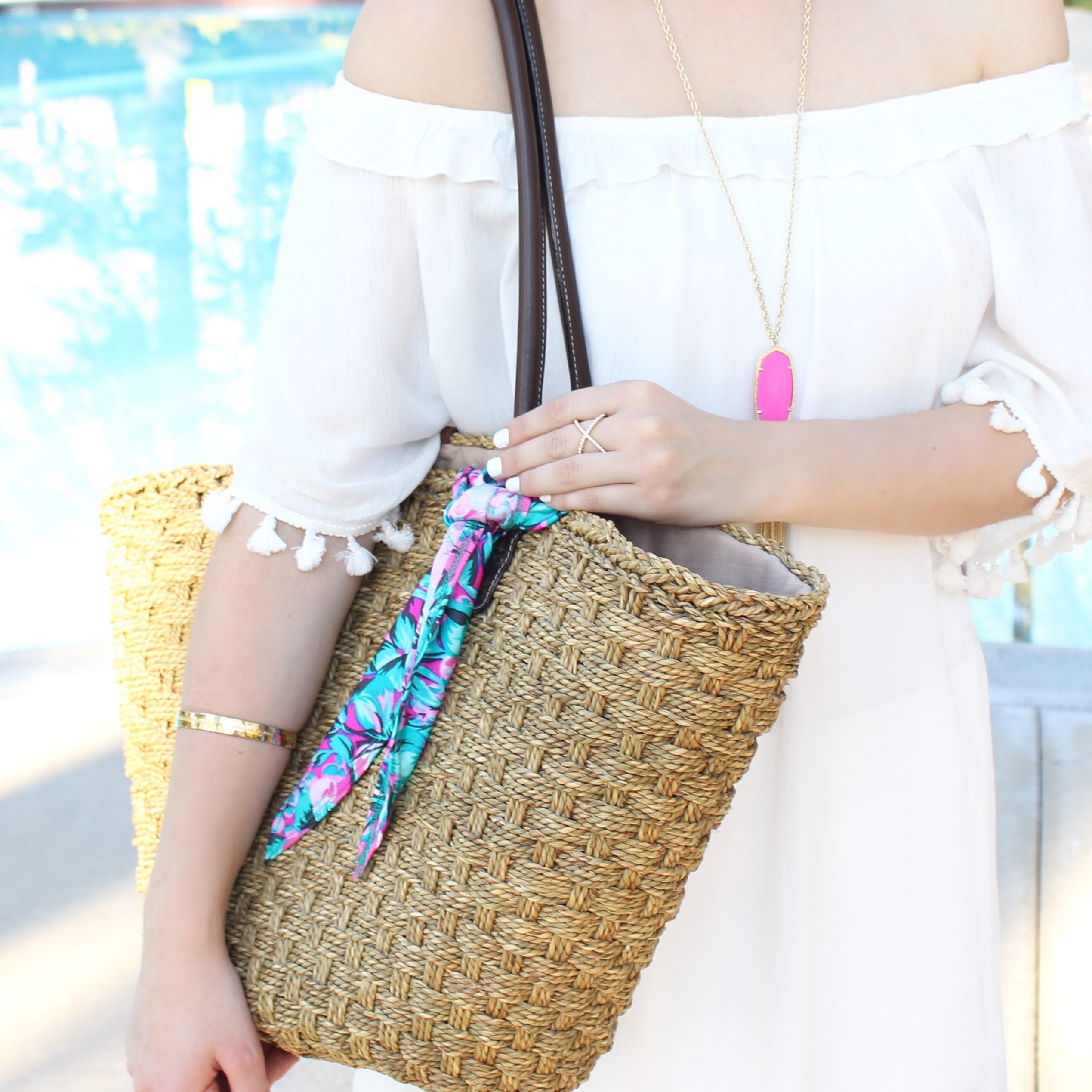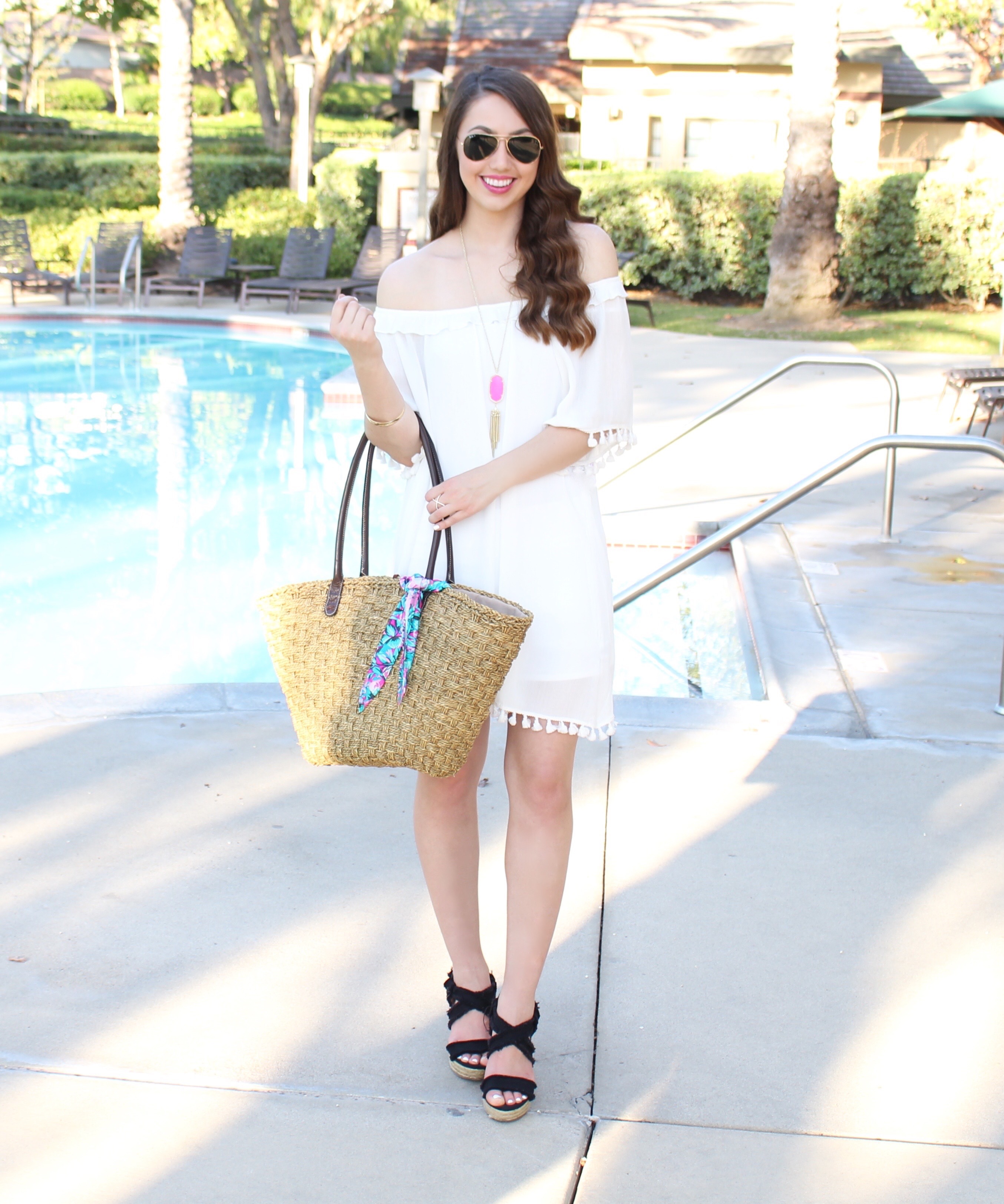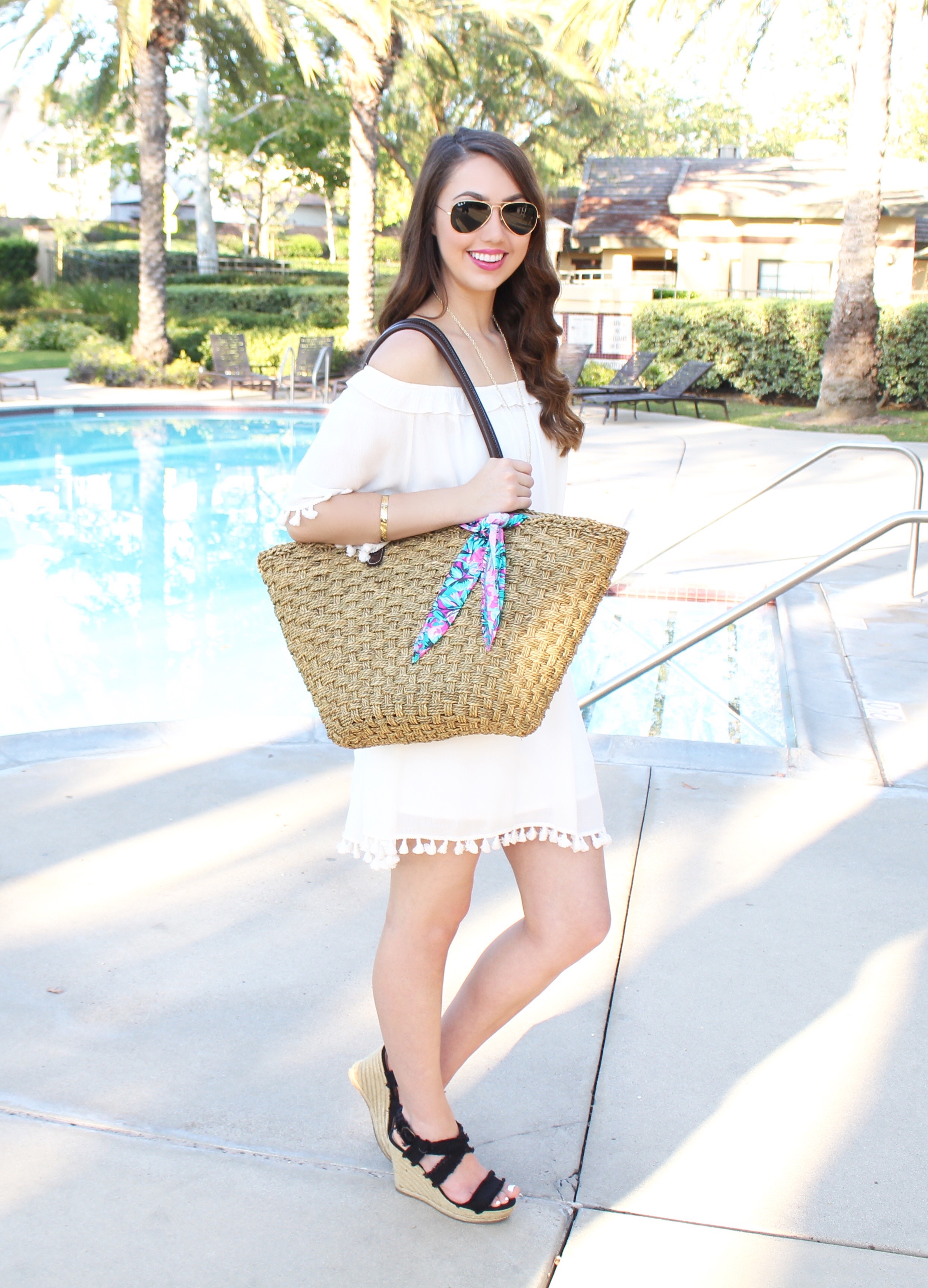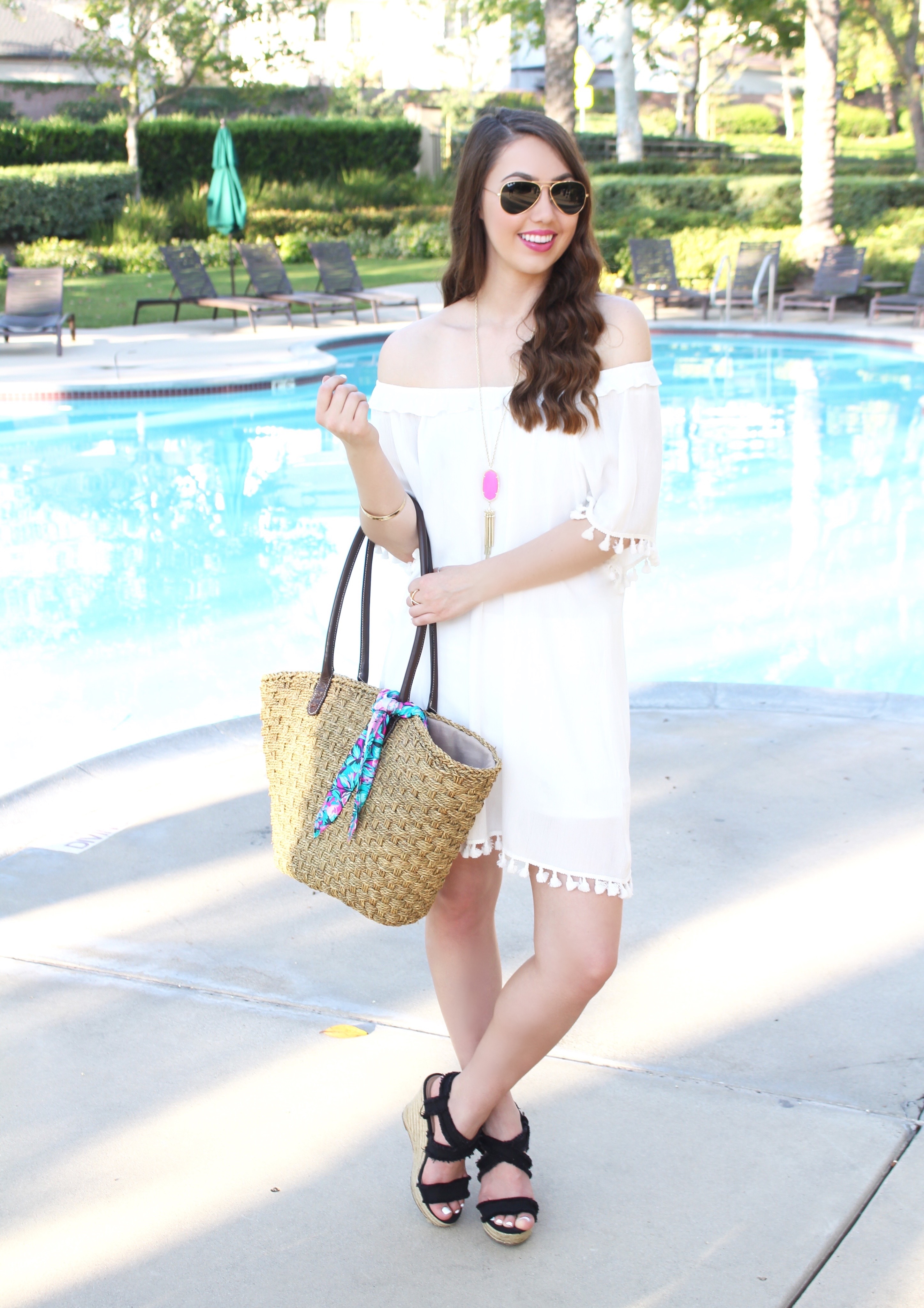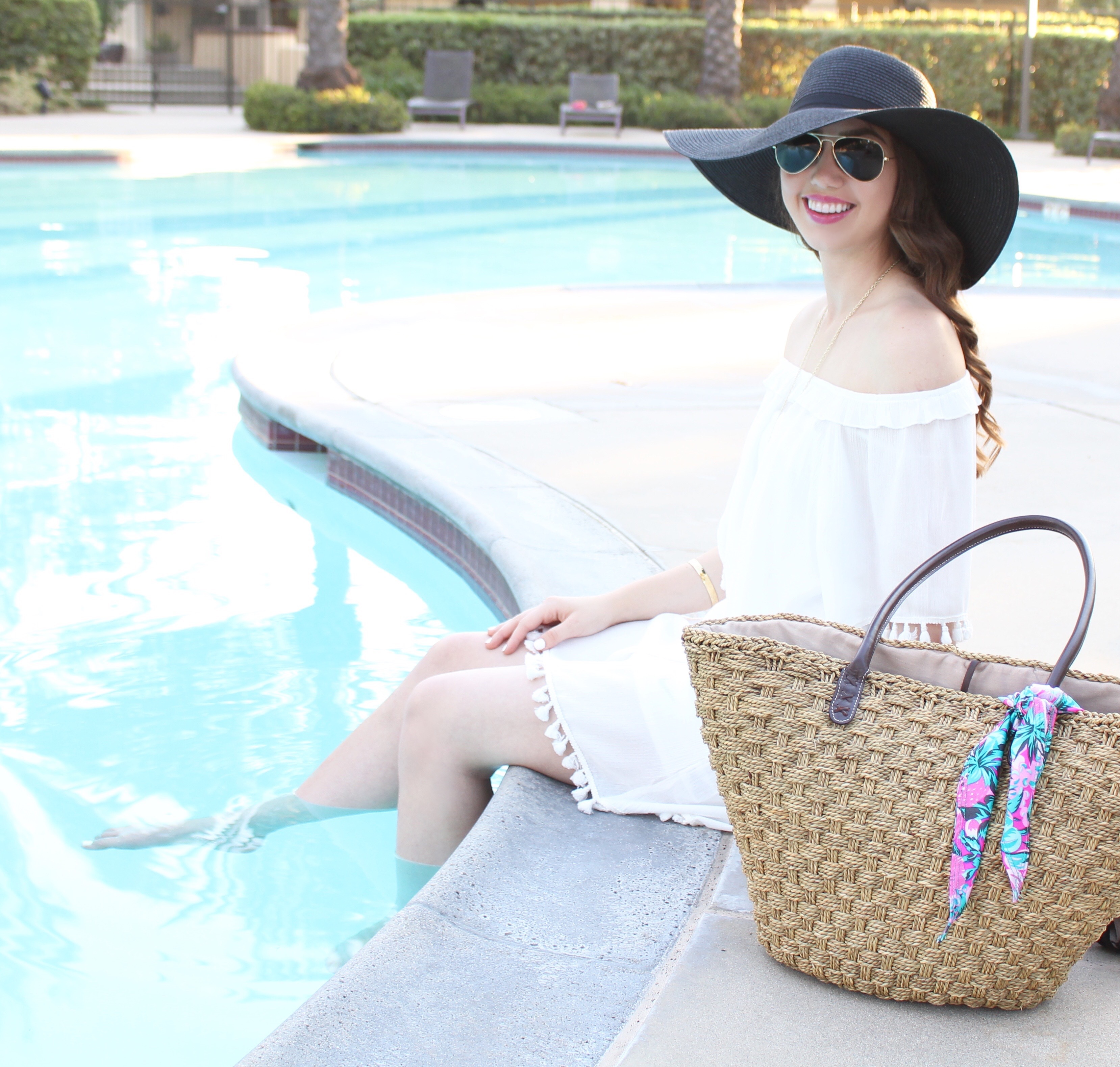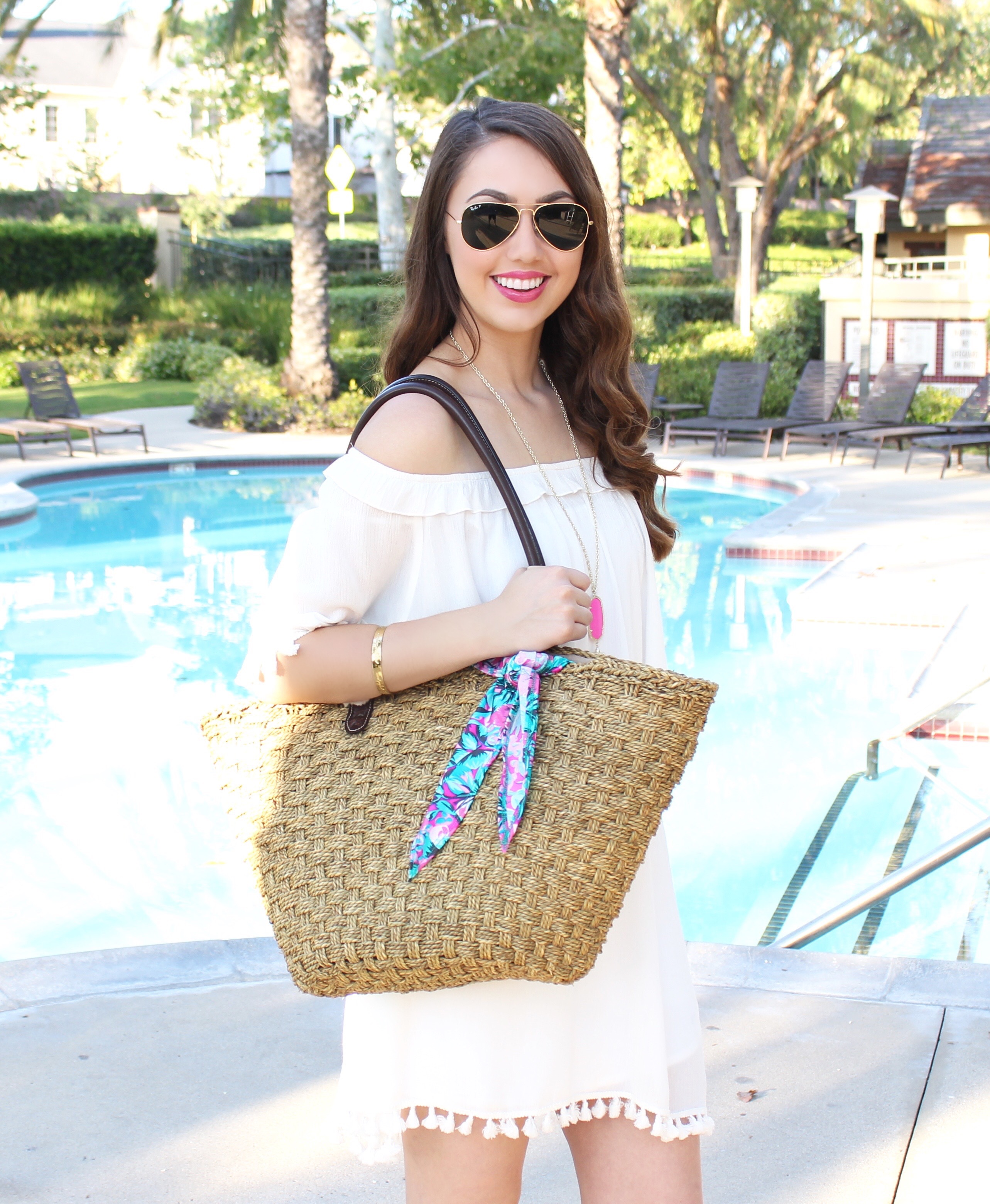 Dress from the Daisy Shoppe, in-store | Pink Tassel Necklace | Gold Idiom Bracelet | Wedges, old, similar here | Sunglasses | Black Floppy Hat | Scarf on tote, old, similar here | White Nail Polish | Crisscross Pave Ring | Straw Tote Bag, J. Crew, similar here and love this one
Thanks for reading! Can't wait to see you at the event!
xoxo Kendall