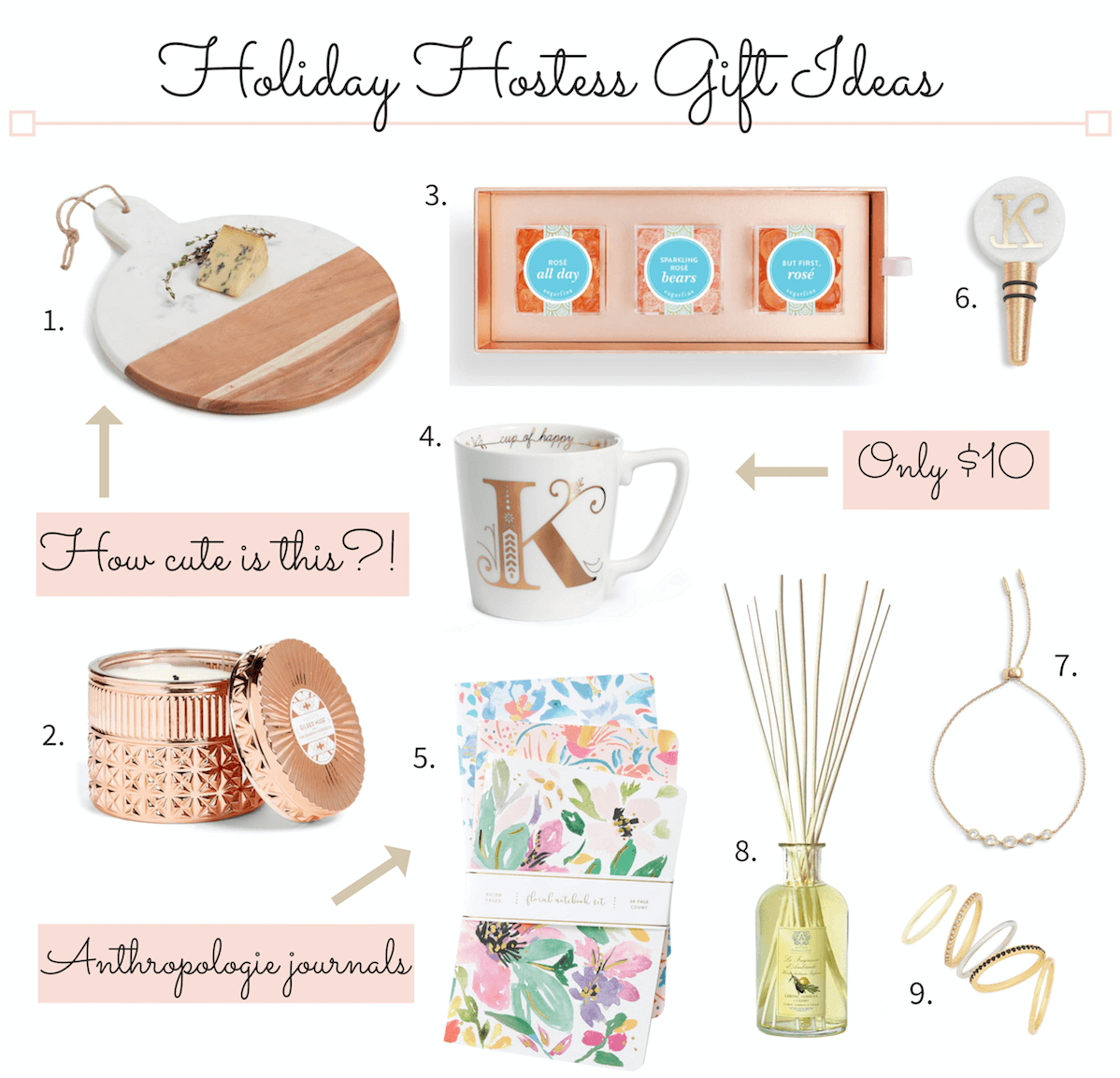 1 | 2 | 3 | 4 | 5 | 6 | 7 | 8 | 9
Whether you're ready for it or not, the holidays are coming! If you're attending a holiday party this season, I always recommend bringing some sort of gift for the hostess as we all know how much work goes into putting on an event. That's why I thought it would be fitting to share my favorite holiday hostess gift ideas.
I'm pretty much obsessed with this marble serving board! Bring by itself or with some cheese for a gathering! Looking for something sweet? You can never go wrong with bringing a Bento Box from Sugarfina! I also love the idea of giving a set of journals or a monogrammed mug! Honestly, you can't go wrong with any of these items!
Also, don't miss out on my other holiday content. I'll be sharing new gift guides and outfit ideas each week! You can easily access these via the navigation bar at the top of the MSL homepage.

Thanks for reading!
xoxo Kendall