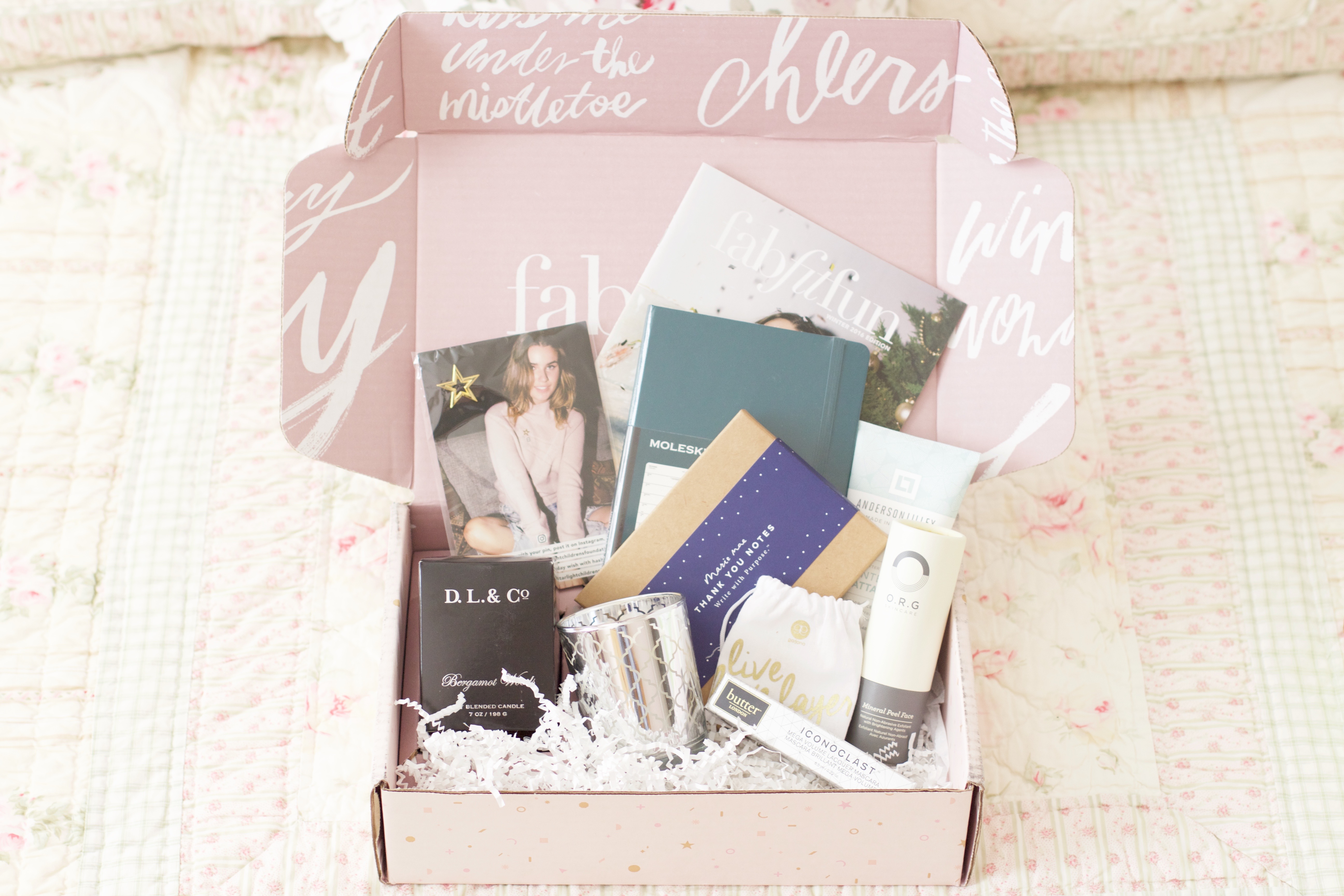 If you haven't noticed yet, monthly/seasonal subscription boxes have been super popular the past couple of years! There is just something about getting these surprise boxes in the mail! You never know what day it's arriving or what's inside and when it finally shows up, you rush inside to open the box as fast as you can. I call it Happy Mail! I may or may not have done a little happy dance when I found my FabFitFun box on my doorstep!
Now if you don't want to see the up-close details of the Winter Box because you want it to be a surprise, don't look any further…but for those who want to see what is specifically in the box + hear what I think of it, keep scrolling 😉
Let me start by saying that while the box may seem a little expensive at first  ($49.99 per box – boxes come out 4x per year), the boxes are SO worth the money! My Winter 2016 box had $252.95 worth of goodies inside and I love that everything is a full-size, premium product!
Here's the breakdown of what was in my box:
D.L. & Co Candle – scent: Bergamot Woods ($45)
Gorjana Necklace – Kiernan Double Pendant Necklace in Silver ($75)
Marie Mae Company Thank You Card Set ($24)
Moleskine 2017 Weekly Planner ($20.95)
Butter London Iconoclast Mega Volume Lacquer Mascara ($20)
O.R.G. Skincare Mineral Peel Face ($44)
Anderson Lilley Beach Butter Body Cream ($24)
Some of these items also came in a different scent/color/style – it just depends which box you happen to get! I have to say that my favorite item in the box was the Gorjana necklace (see below). I have a couple other pieces from this brand and I just love love love it. The necklace alone pretty much made the box worth it for me!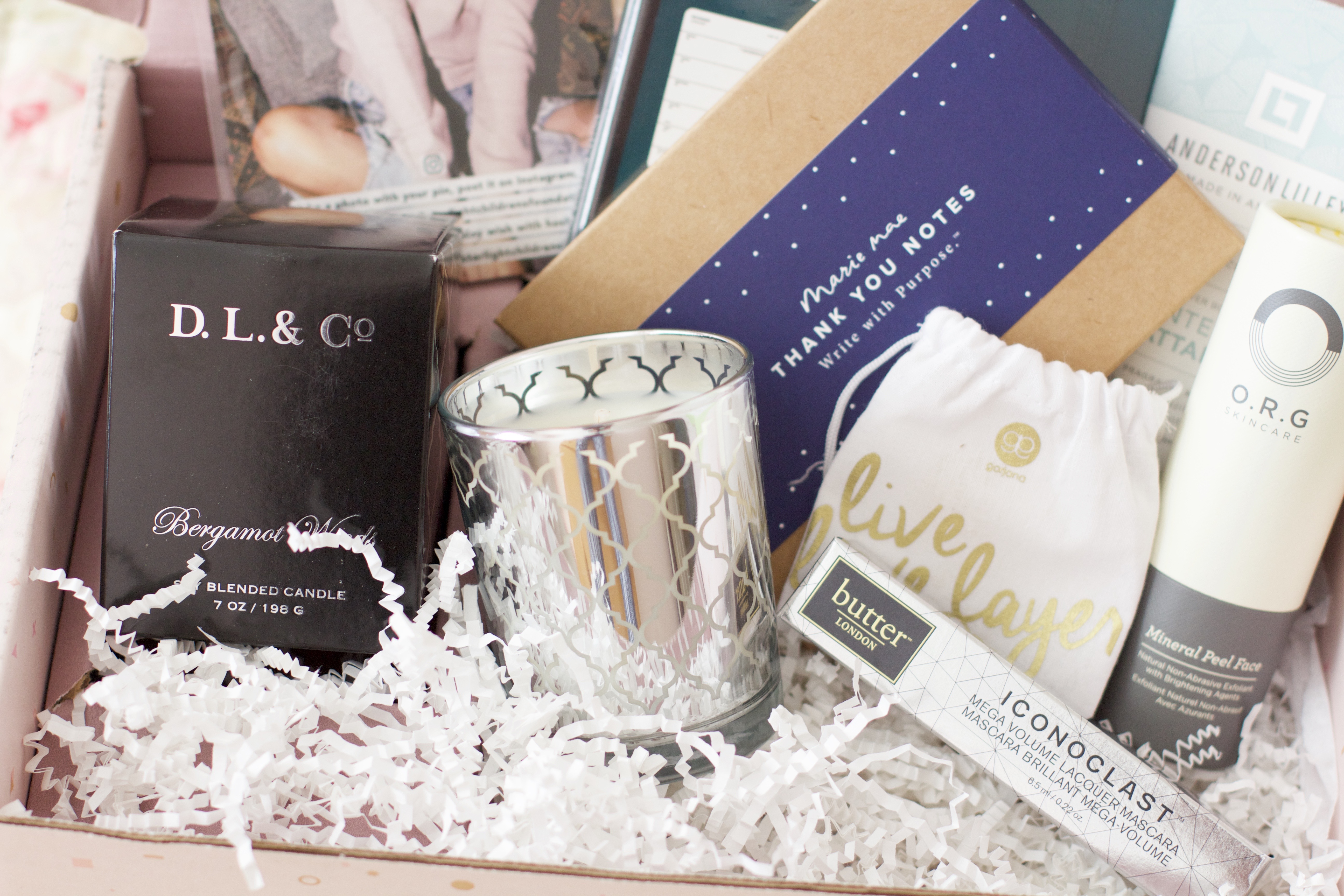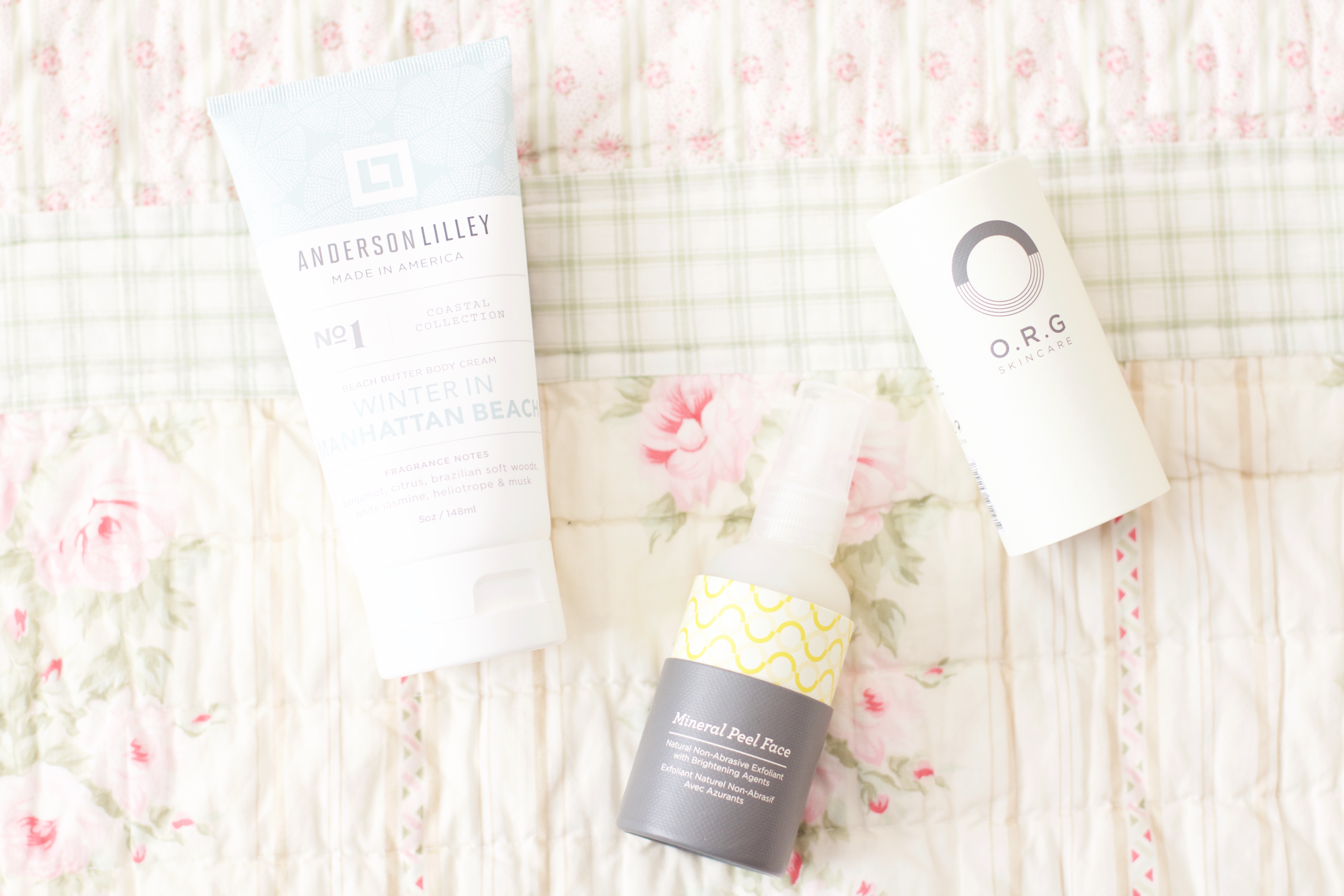 Everything in this box is SO perfect for Winter. The candle has such a warm scent to it and makes my room smell cozy (yes that is possible) and the body cream smells equally as amazing, not to mention it is super moisturizing! My hands have been very dry this season and the body cream has really helped.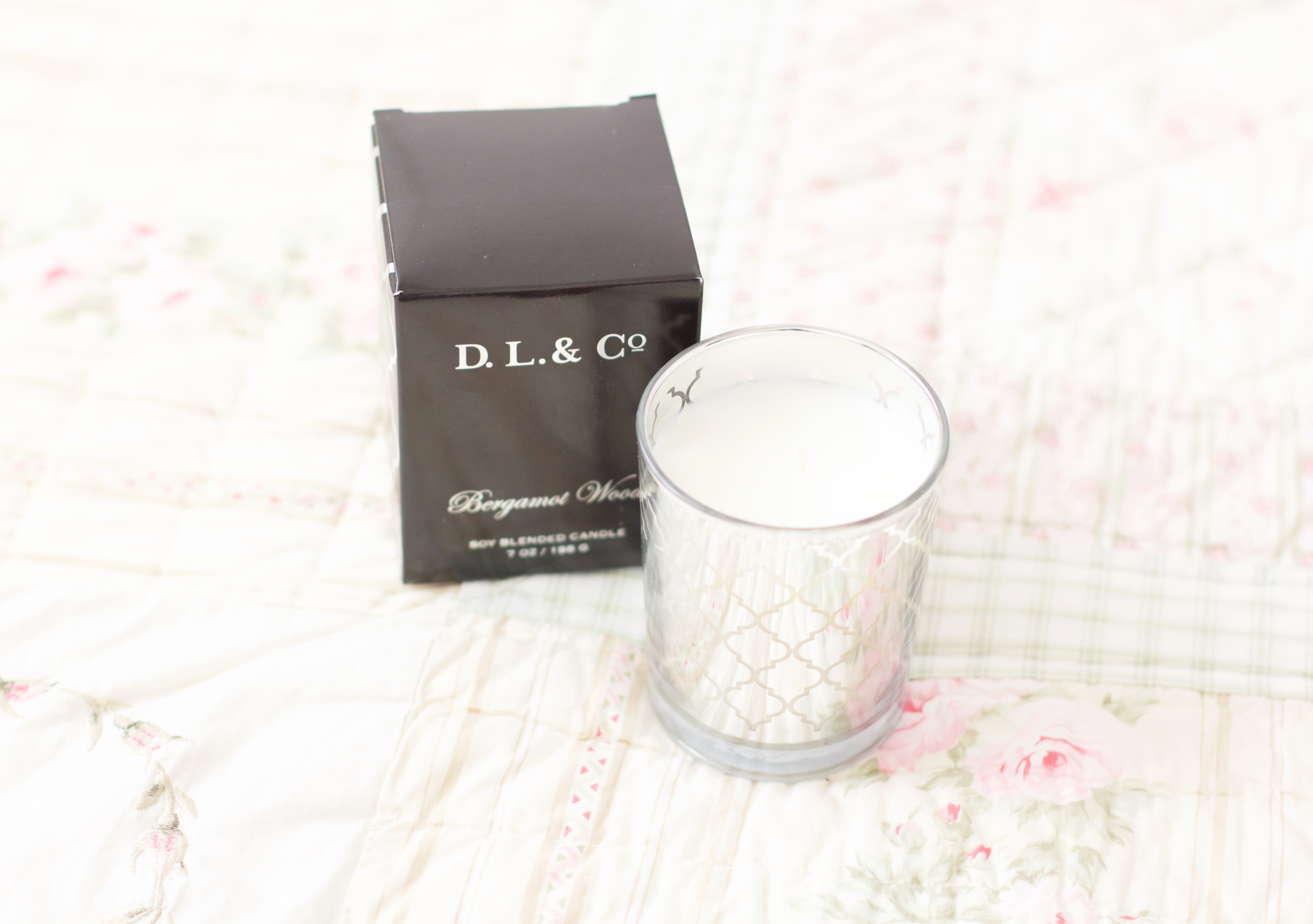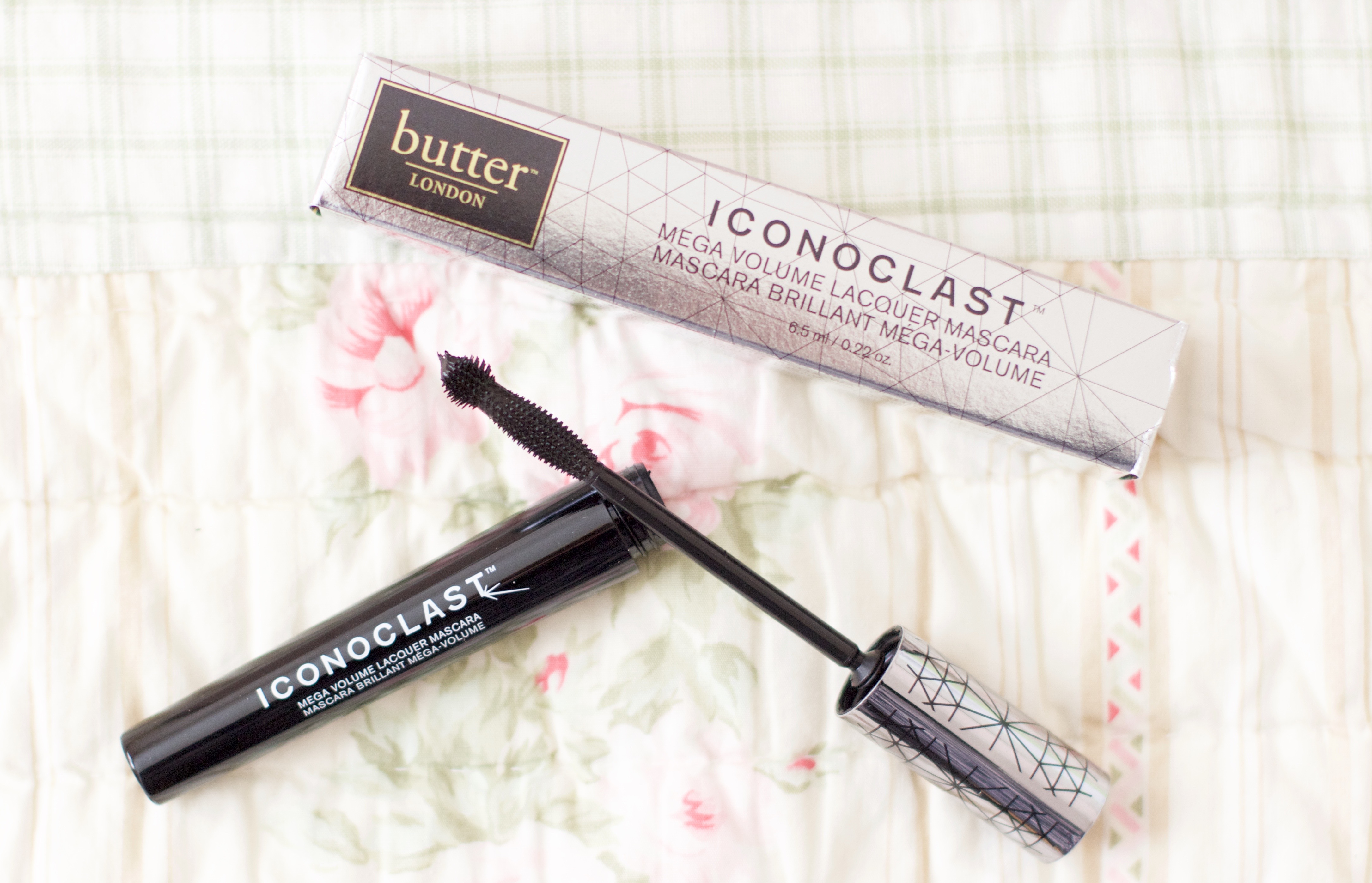 As for the other beauty products, I have yet to try the mascara and the mineral spray, but both sound amazing. I love trying new beauty products and this box couldn't have come at a better time because I just ran out of mascara. Somehow this box had everything I was in need of, including thank you cards – perfect for holiday thank you's – and a new planner for this new year!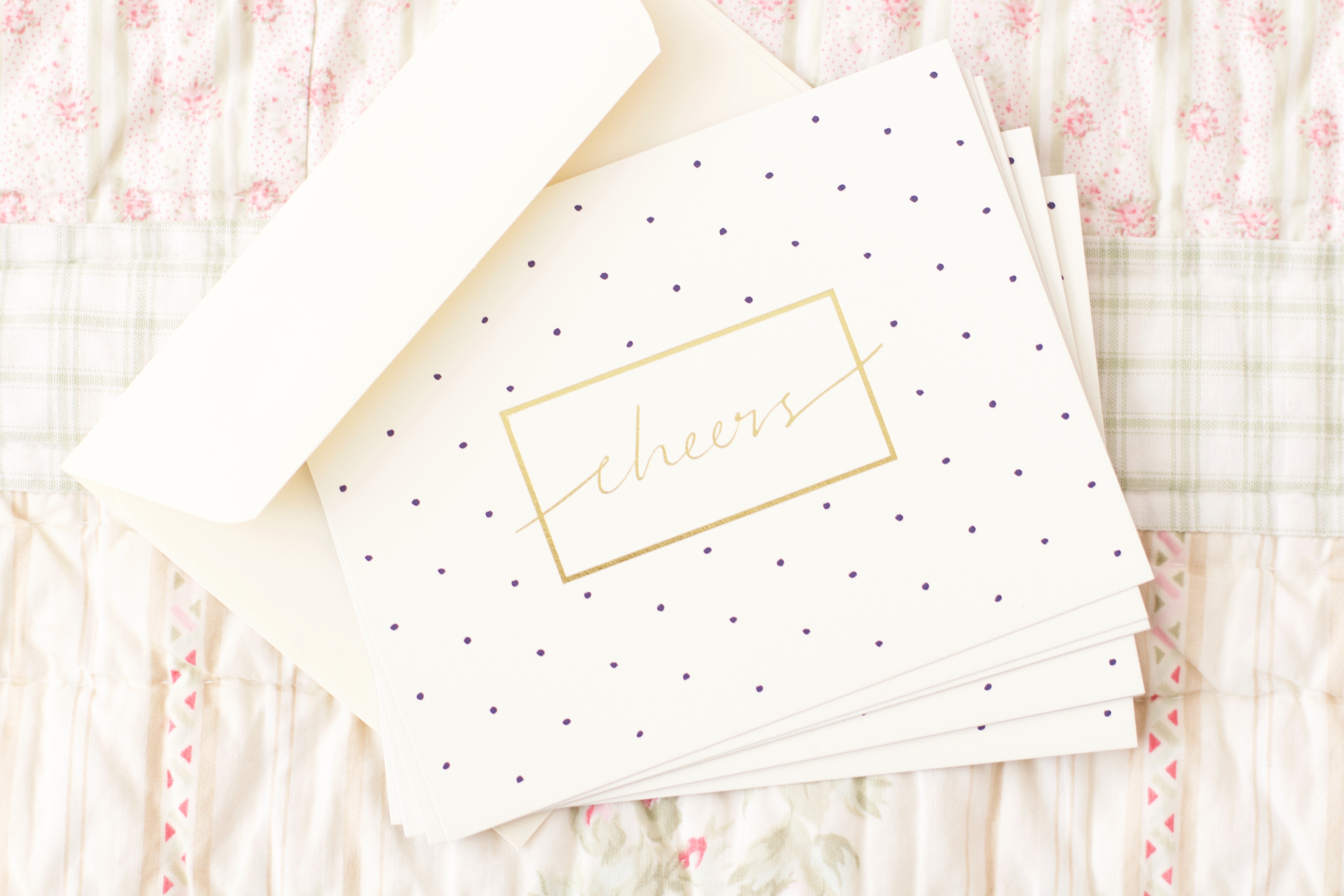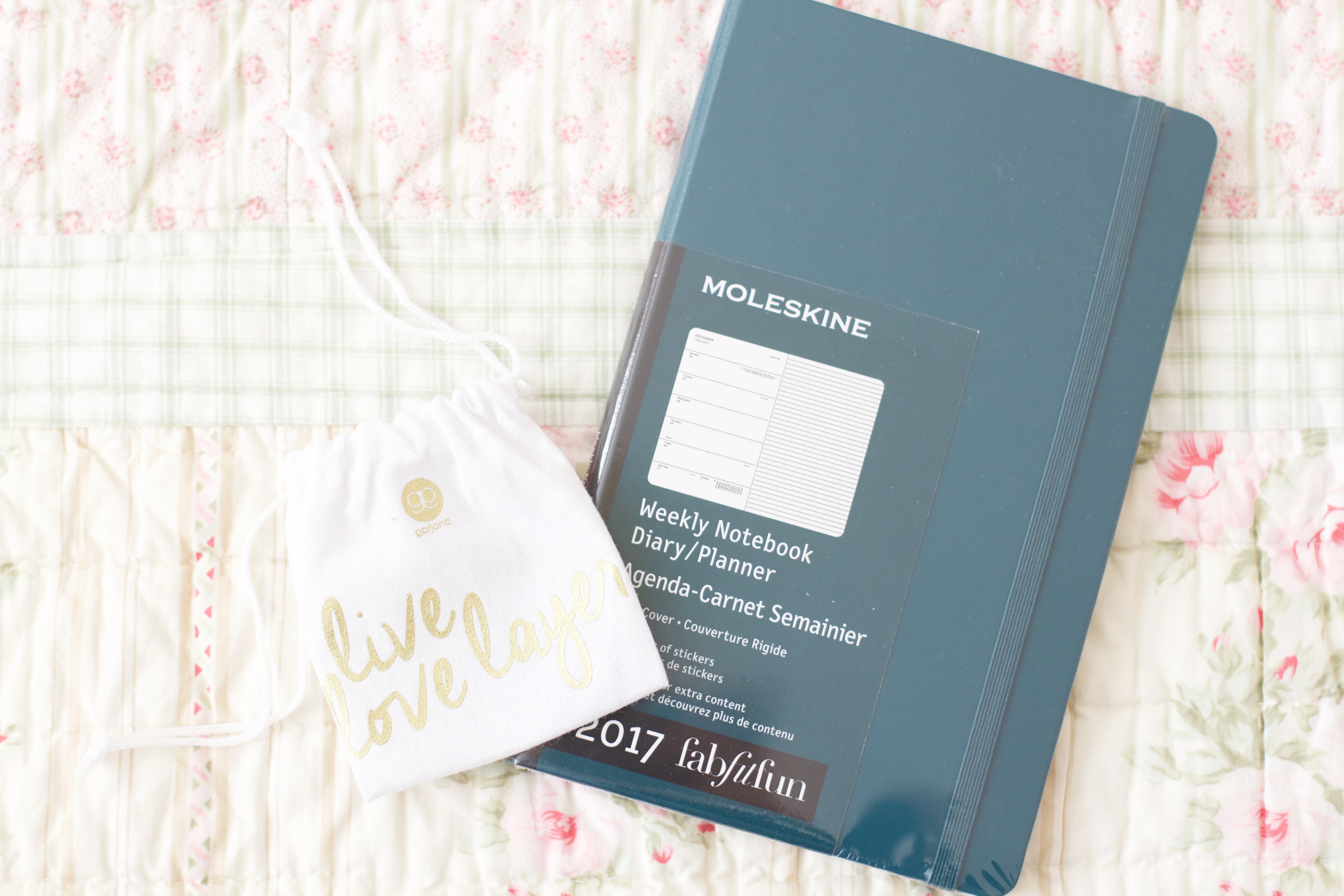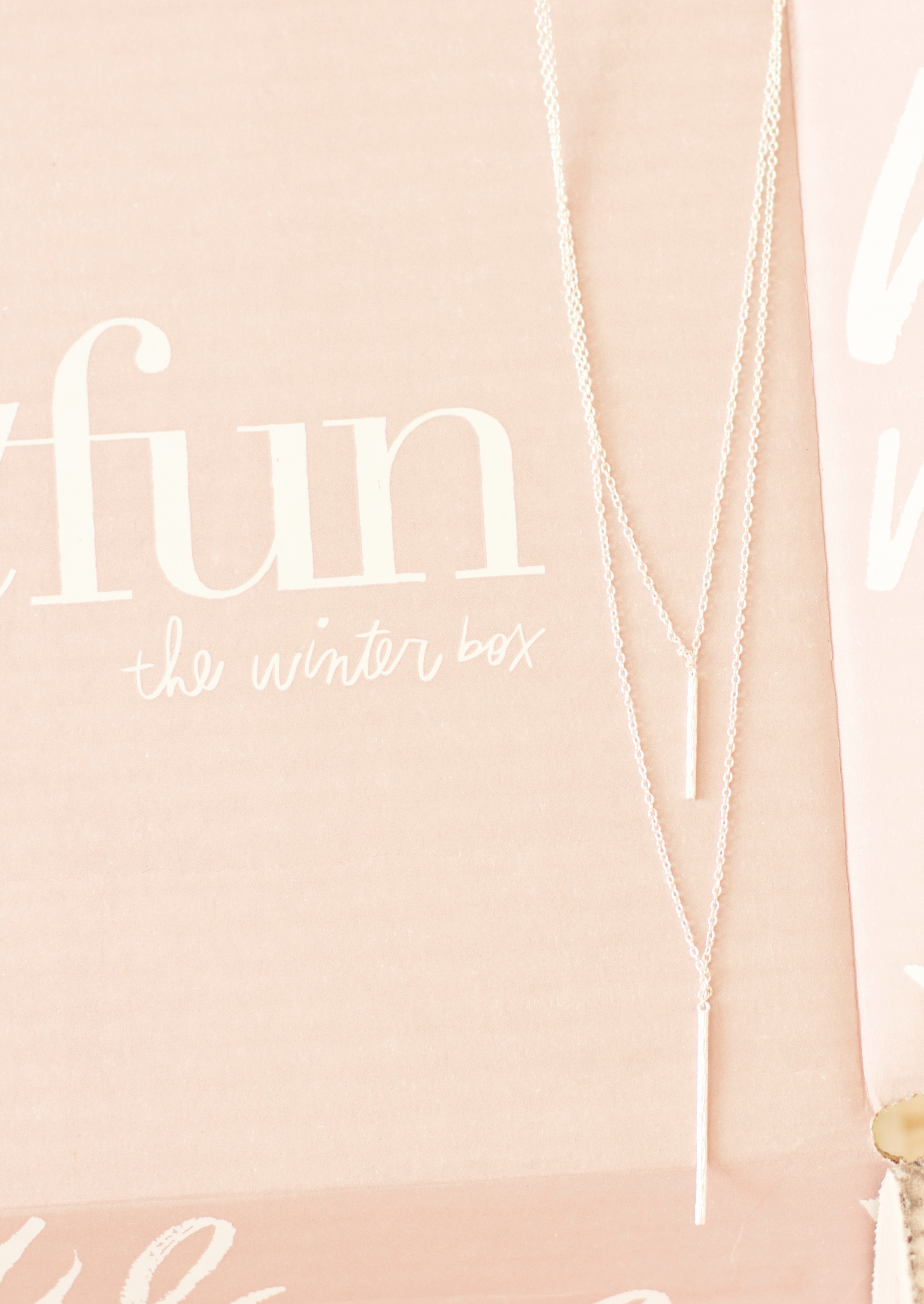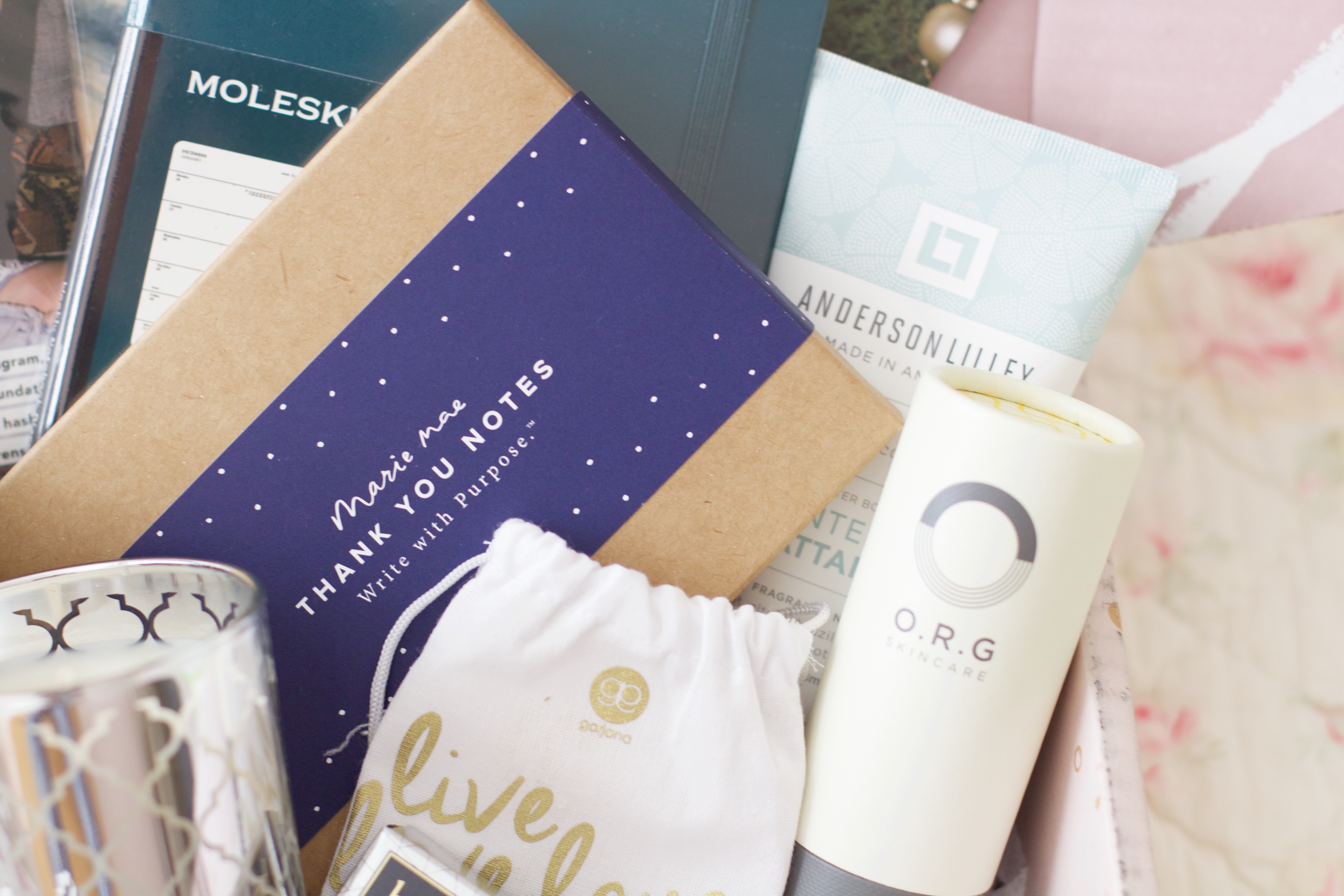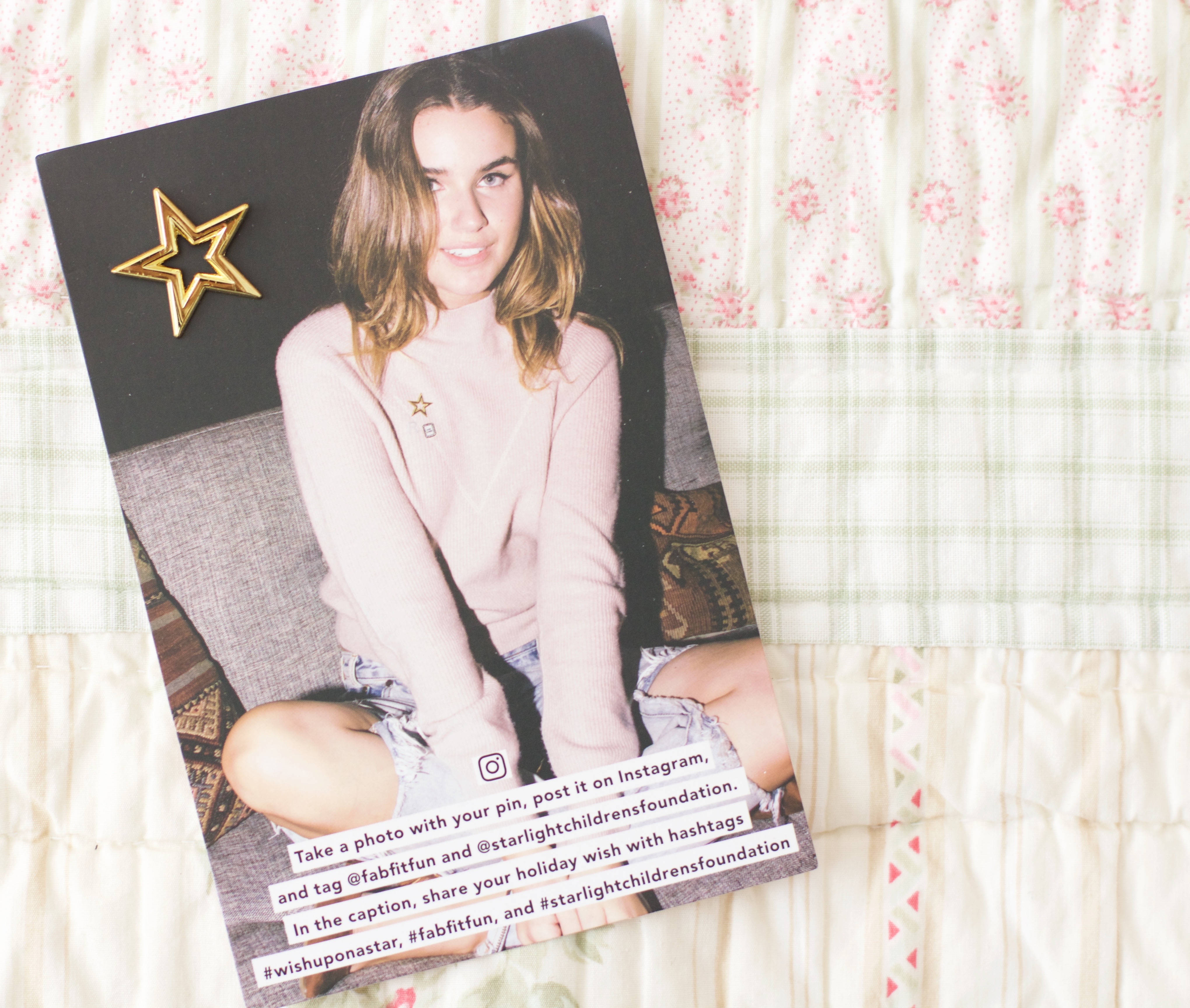 While not listed above, the box also included this cute star pin to bring light to the Starlight Children's Foundation, a nonprofit whose mission is to brighten the lives of seriously ill children. These children often experience painful medical treatments and long hospital stays and I love that this foundation works to make sure the children still have fun and experience being a kid. I'm so happy that my box made me aware of this foundation!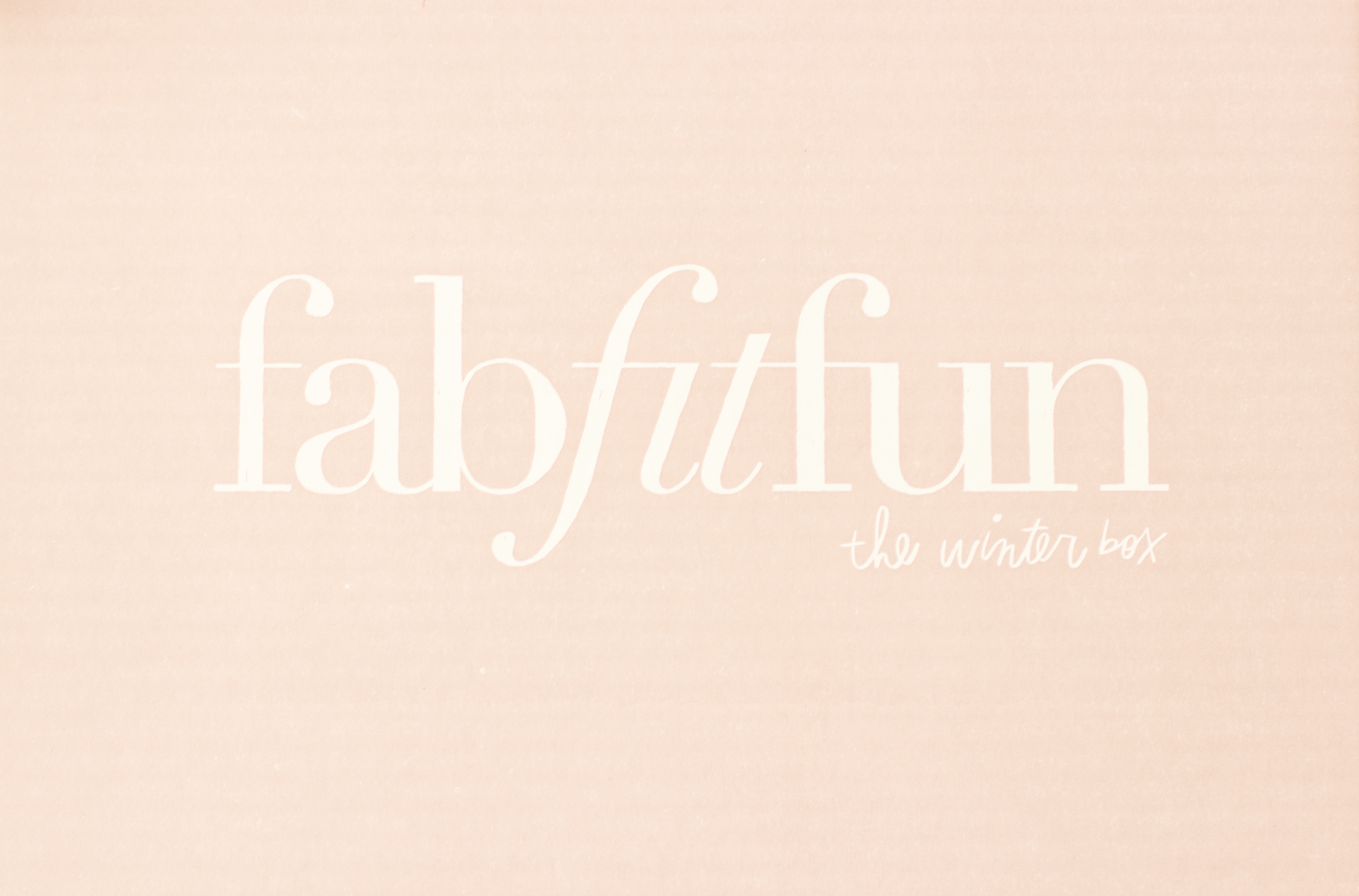 Overall Thoughts…
I can honestly say that I LOVED this box and would highly recommend you trying it out! All of the products were high quality, perfect for the season, and fun! I was trying to think if there was anything I didn't like and honestly, I have no complaints.
Also, I have to mention that My Styled Life readers can get $10 off their first box with the code KENDALL! 
Thanks for reading! Have you tried this subscription?!
xoxo Kendall
*FabFitFun sent me this box, but I was under no obligation to write a post. I wanted to because many people had asked me what I thought of the box and whether it was worth the money. As always, all opinions are my own. I only share products and brands that I love. Thank you to all the brands who make My Styled Life possible.