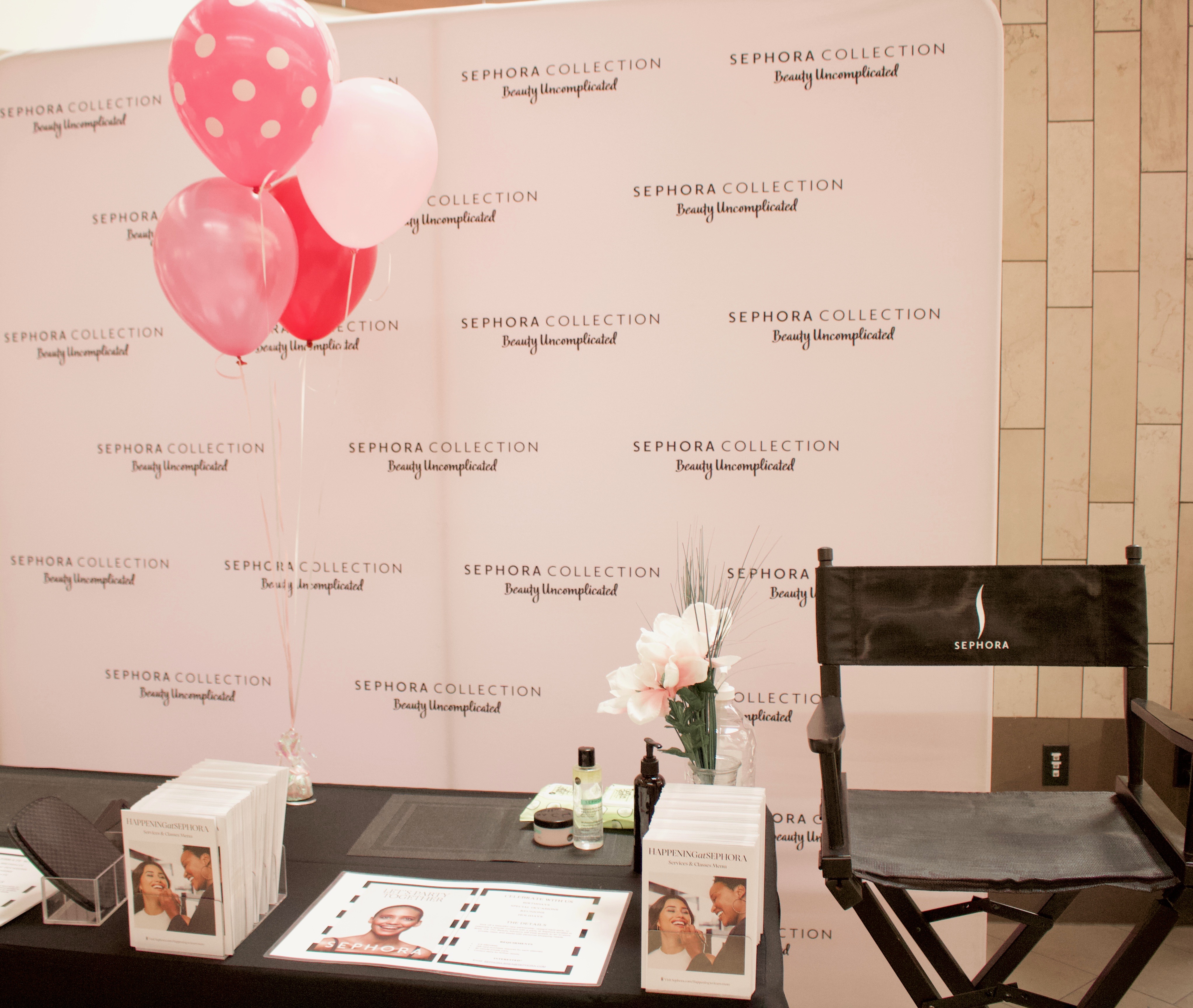 Last weekend I attended the Brea Mall Health & Beauty Showcase! The event was centered around breast cancer awareness and many of the mall's top brands came out to support. The afternoon was filled with lifestyle workshops, beauty consultations, product samples, and more! Since it was so fun, I wanted to do a little recap of everything that happened.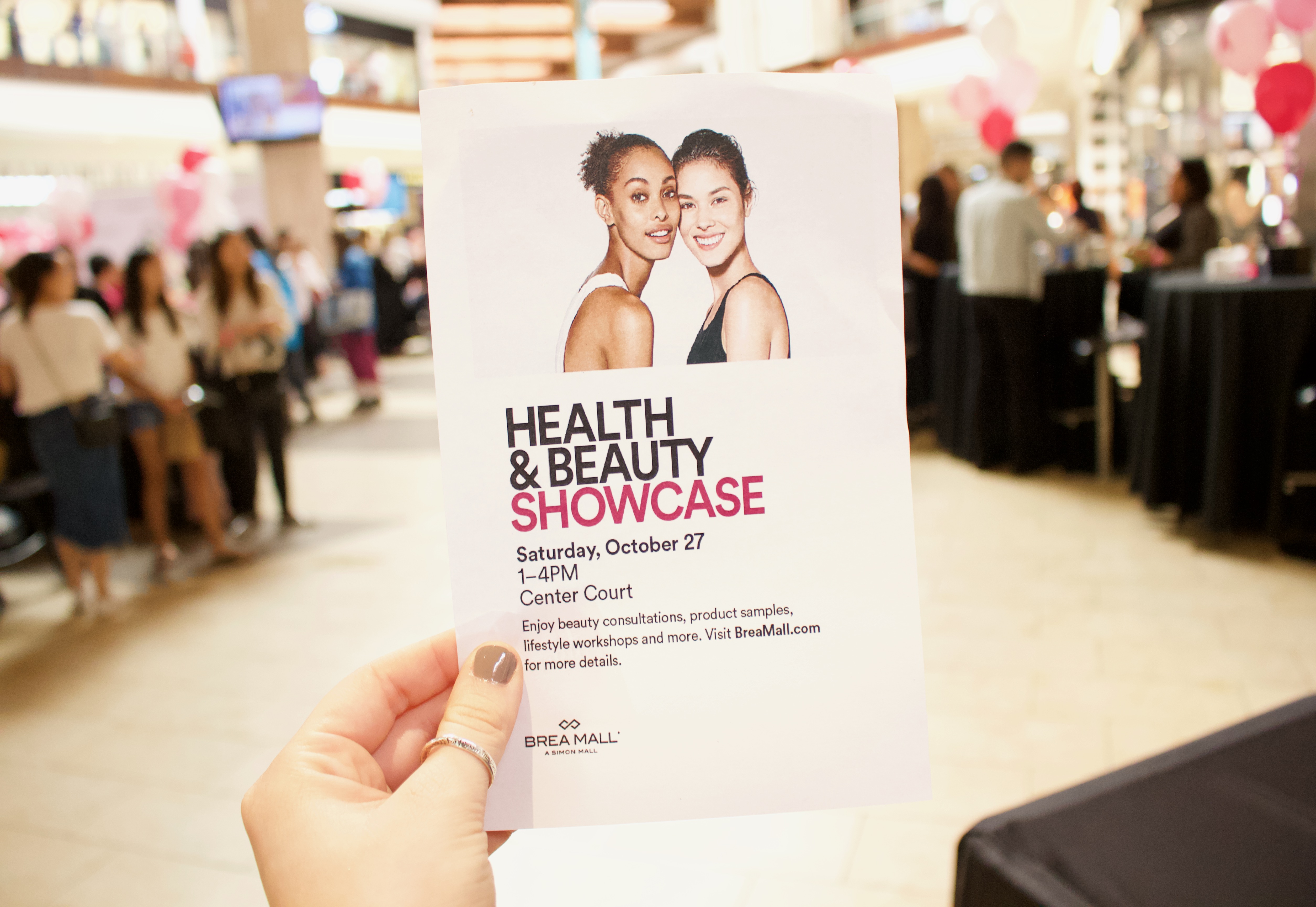 Sugarfina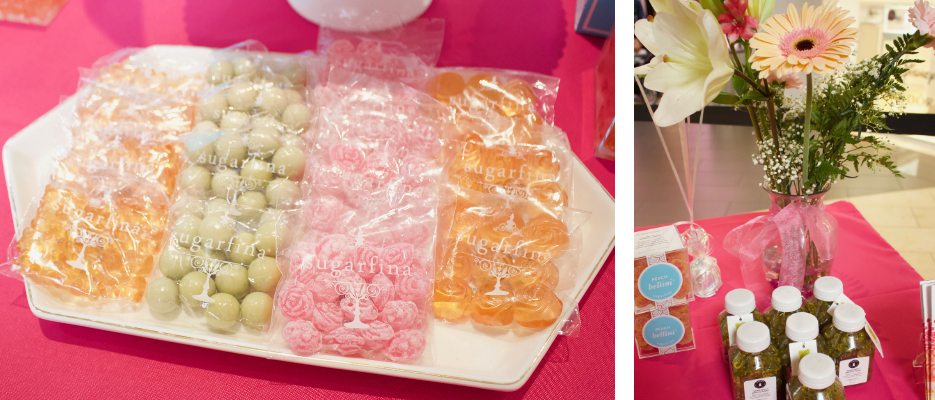 If you've never tried Sugarfina before, you're missing out! At the showcase, Sugarfina displayed some of their most popular candy treats and offered samples to attendees. My personal favorites are the Champagne Bears and the Rosé All Day Bears. If you're already thinking about holiday parties, a Bento Box from Sugarfina would be a great hostess gift. Also, in case you're wondering where Sugarfina is located at Brea Mall, it's just inside the upstairs entrance at Nordstrom.
Sephora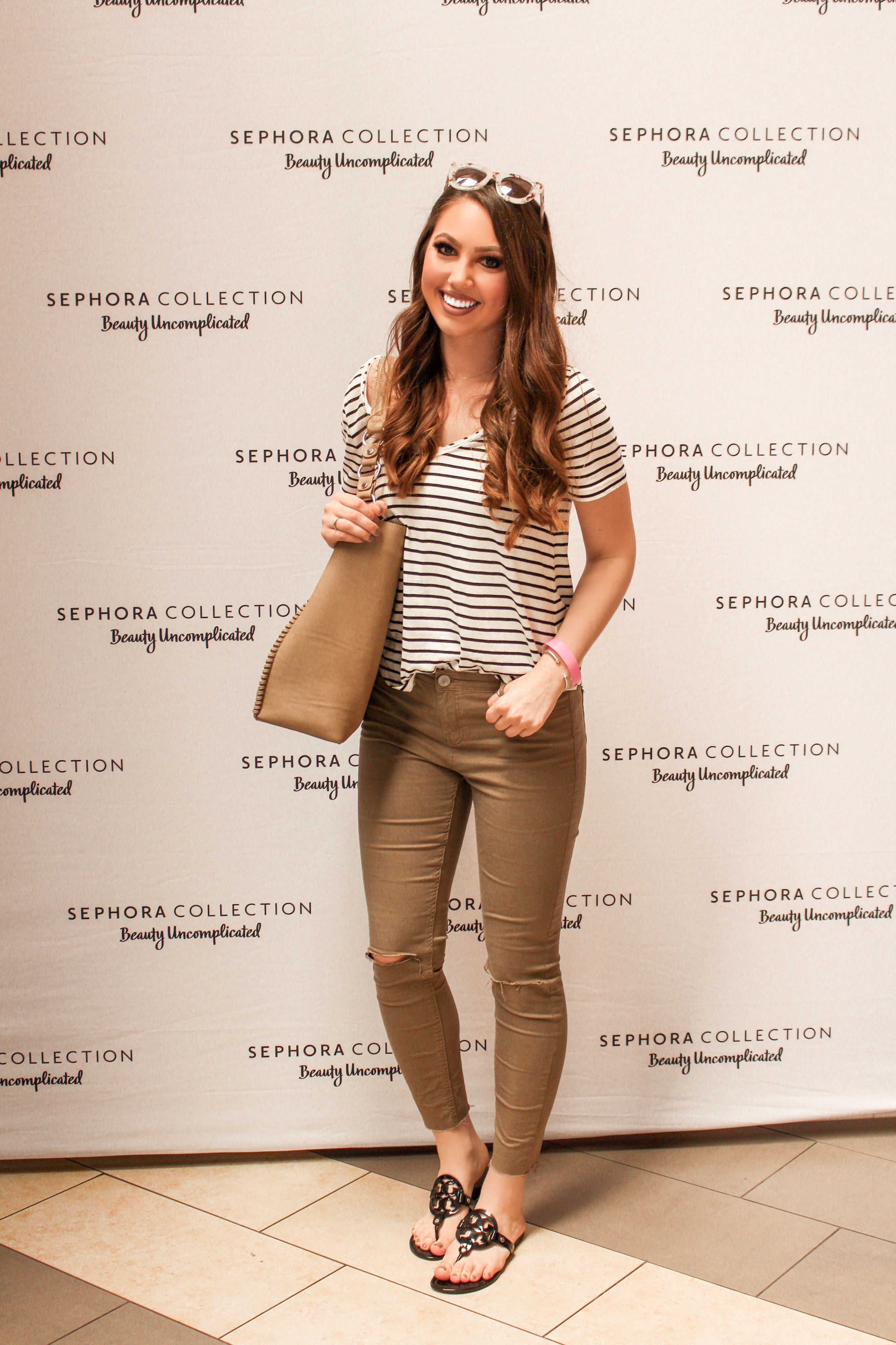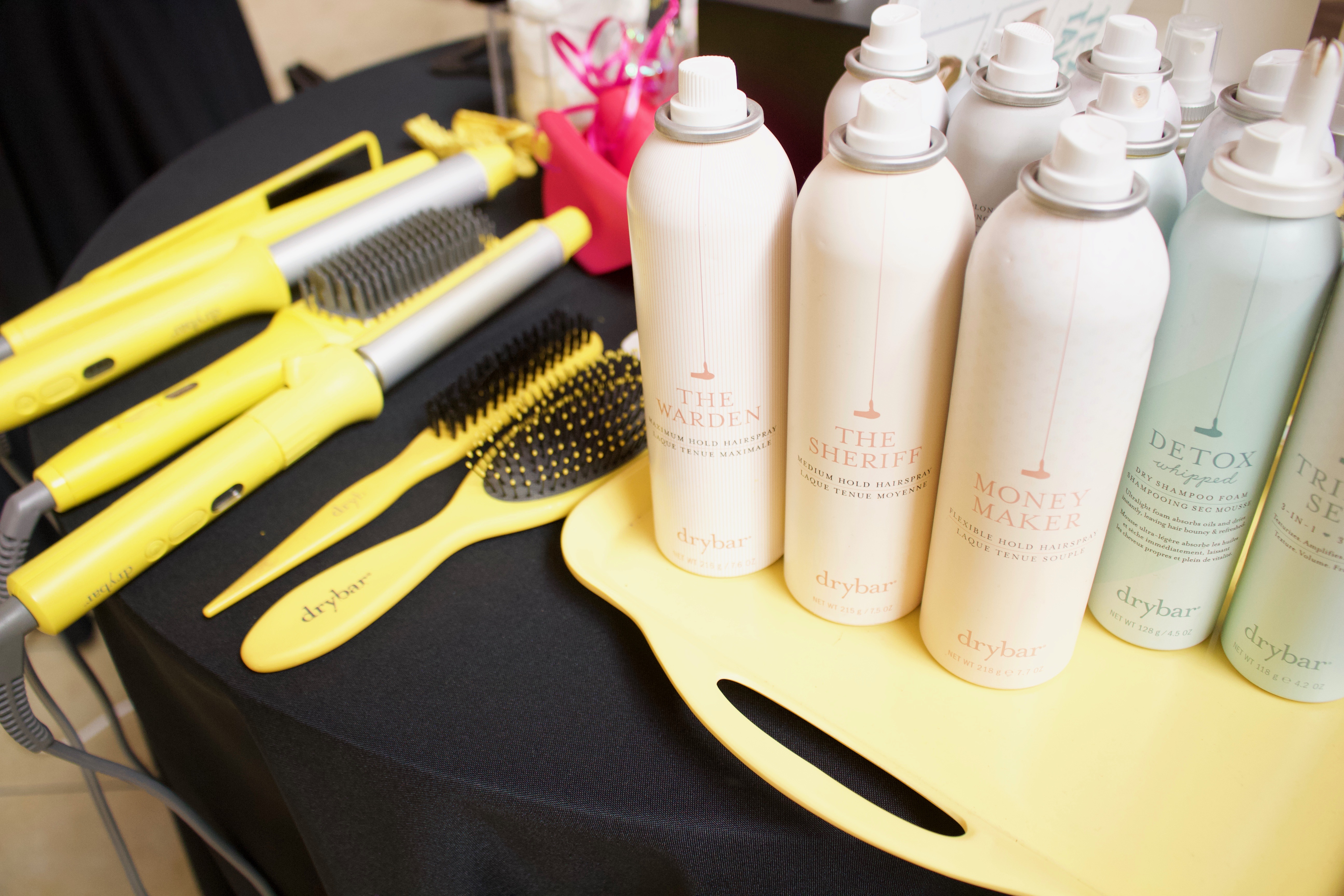 As a fan of all things beauty related, I loved that Sephora brought out many of the brands it offers to the event, including Drybar and Bumble and bumble! Sephora set up many different stations offering different services, including facials and beauty consultations. I loved getting to see attendees be transformed through these mini makeovers!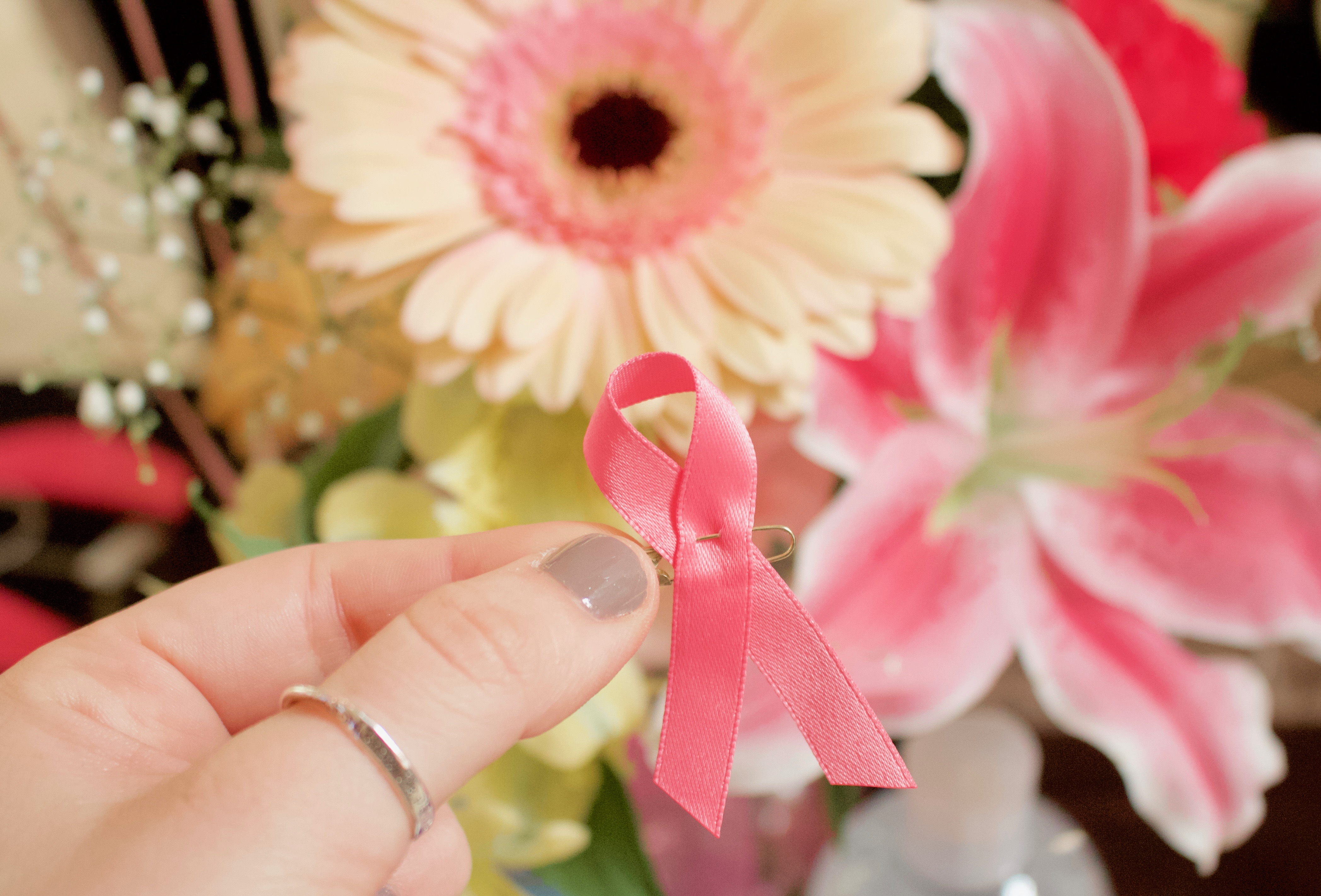 City of Brea Fire Department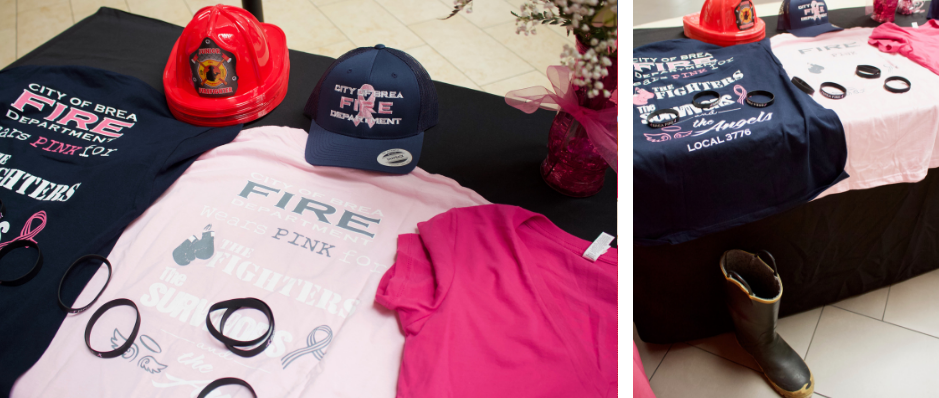 Also at the showcase was the City of Brea Fire Department. The department was promoting its "Fill the Boot" fundraiser in which people fill the firefighters' boots with donations in exchange for pink merchandise. Every October, the fire department raises money for breast cancer and this year specifically, the department decided to donate the money to Susan G. Komen.
Nordstrom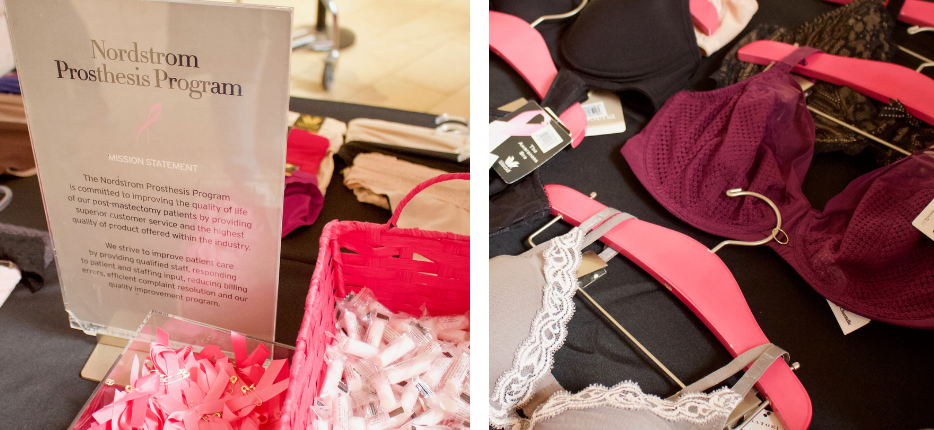 At the event, I learned about the Nordstrom Prosthesis Program. The program works with breast cancer patients and their insurance companies to provide breast forms for mastectomies, lumpectomies and reconstructive breast surgery; post-mastectomy camisoles and bras; and free pocketing on any bras purchased from Nordstrom.
Through the program, Nordstrom offers Certified Prosthesis Fitters at various locations, including the Brea Mall store, who are specially trained to fit women following a mastectomy, lumpectomy or other reconstructive breast surgery. I love that Nordstrom does this! Just another reason why I'm a life-long fan of the company.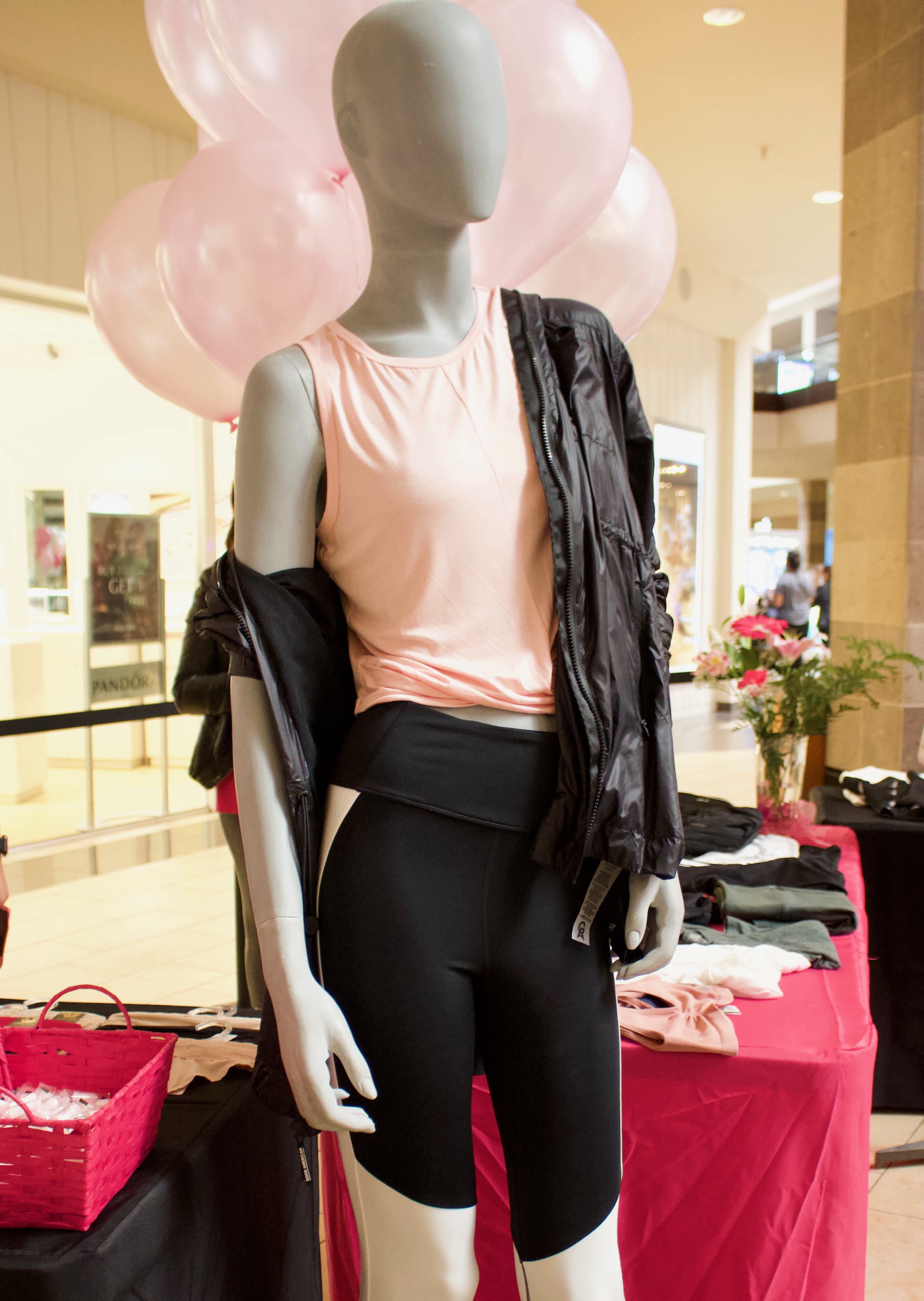 Susan G. Komen Orange County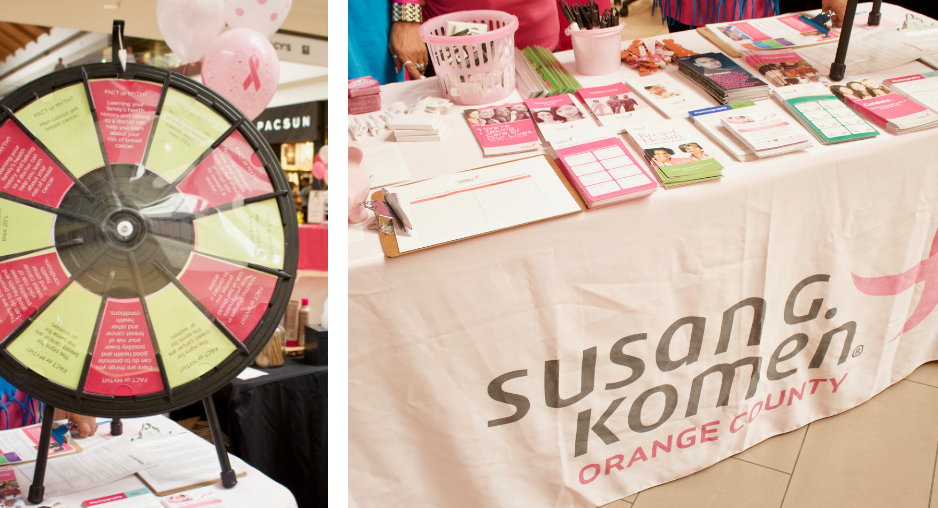 Susan G. Komen Orange County also had a booth at the event, featuring public education from breast cancer survivors. I was informed that in Orange County, approximately five patients are diagnosed with breast cancer every day so Susan G. Komen's focus is on raising awareness of breast cancer and the signs of it.
Brighton

Brighton was another retailer that participated in the event! After chatting with the store employees, I found that every October, the brand focuses on raising money to support breast cancer treatment, prevention, and research through sales of select items such as the jewelry above. Each Brighton location is allowed to donate to a local charity of its choice and over the last 16 years, the company has raised over $6 million for breast cancer awareness. This year, the Brea Mall location chose to donate the money it raised to Breast Cancer Angels.
Lorna Jane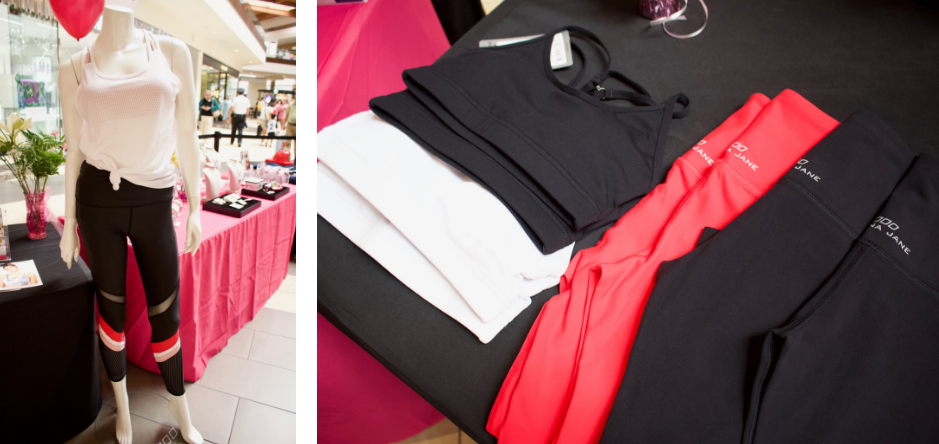 Lorna Jane came out to support the event as well, showcasing its best-selling sports bras and tights. Each month the brand releases 70-100 new styles of athletic clothing that are great for every type of workout.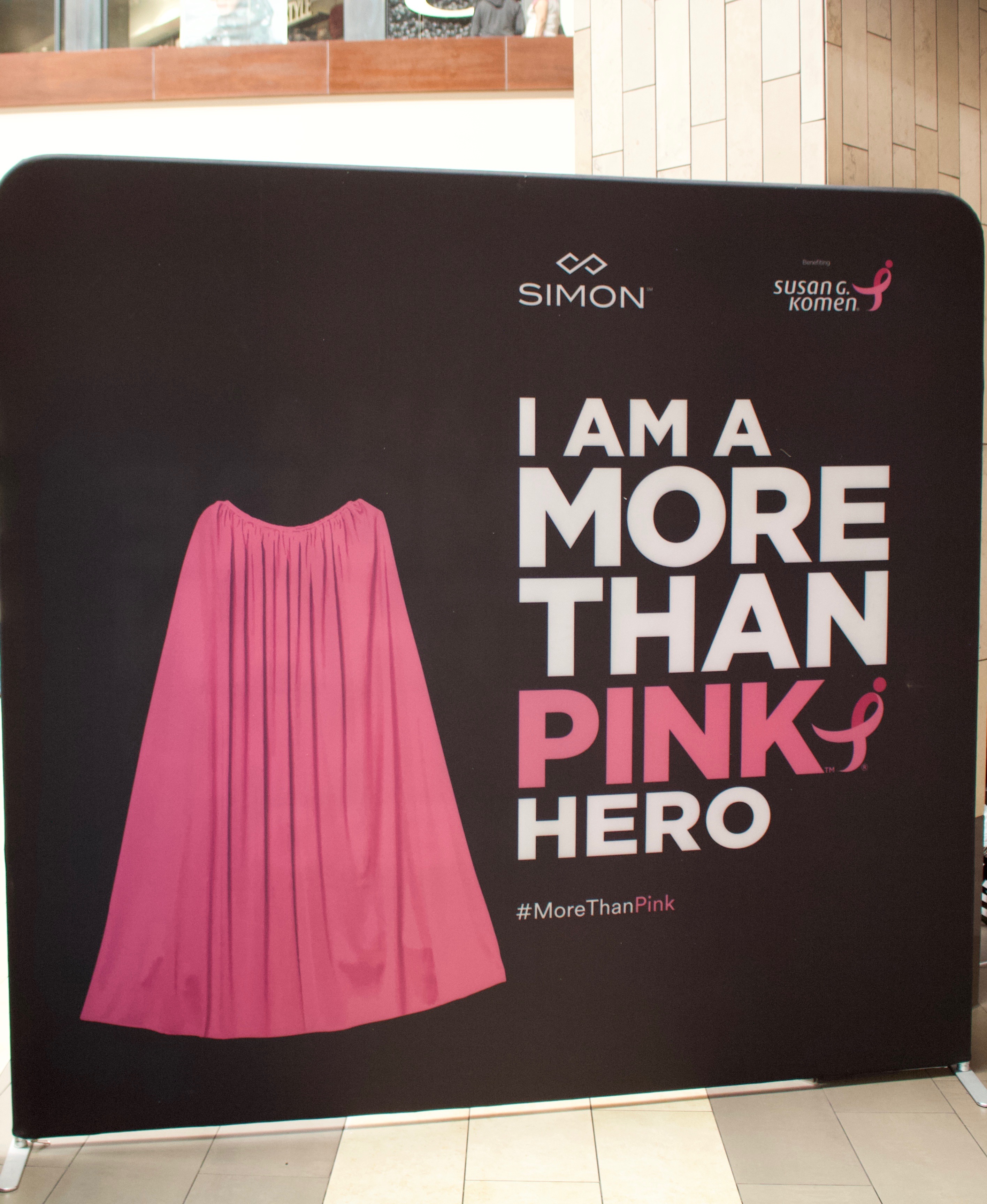 GNC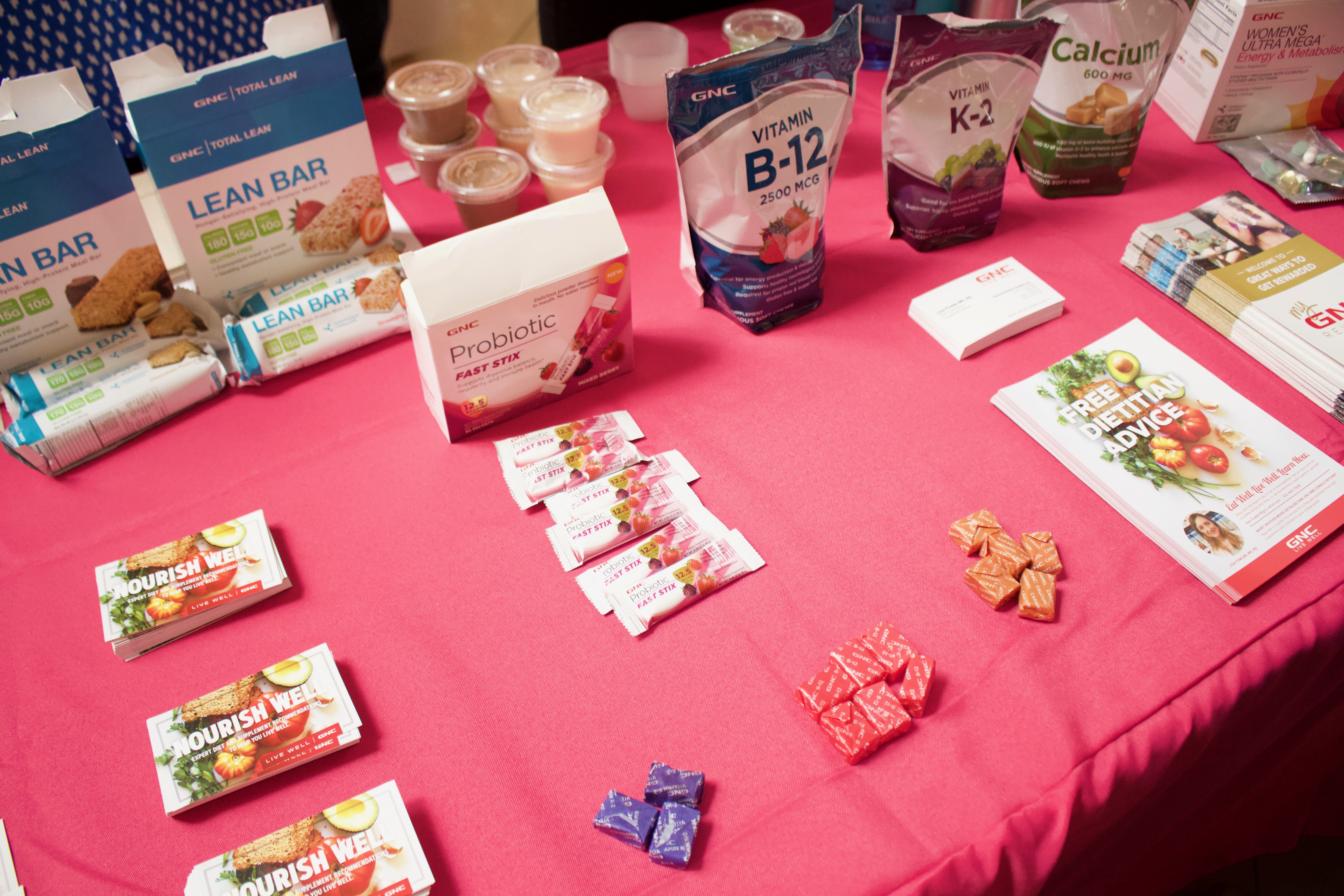 Since the showcase was about health in addition to beauty, GNC attended as well. Besides handing out samples, GNC had its dietician at the event giving people quick tips. After chatting with her, I learned that each Saturday GNC has a dietician in its Brea Mall store as a part of the dietician program exclusive to the region!
lululemon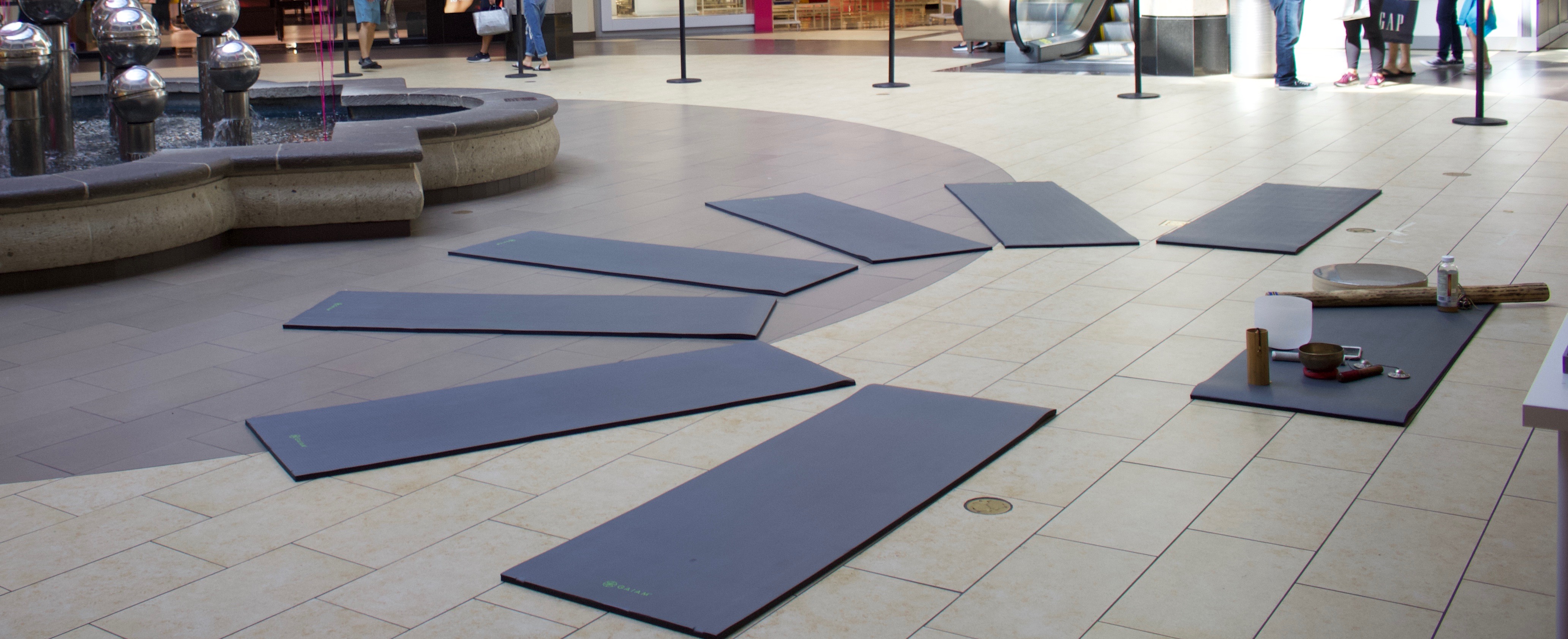 Did you know that lululemon offers weekly workout classes? At the event, the brand had an in-store GritCycle ride and a meditation session with Zenfinite Meditation Lounge. Just another reason for me to love lululemon! Also for those interested, the lululemon at Brea Mall usually posts about upcoming classes on its Facebook page.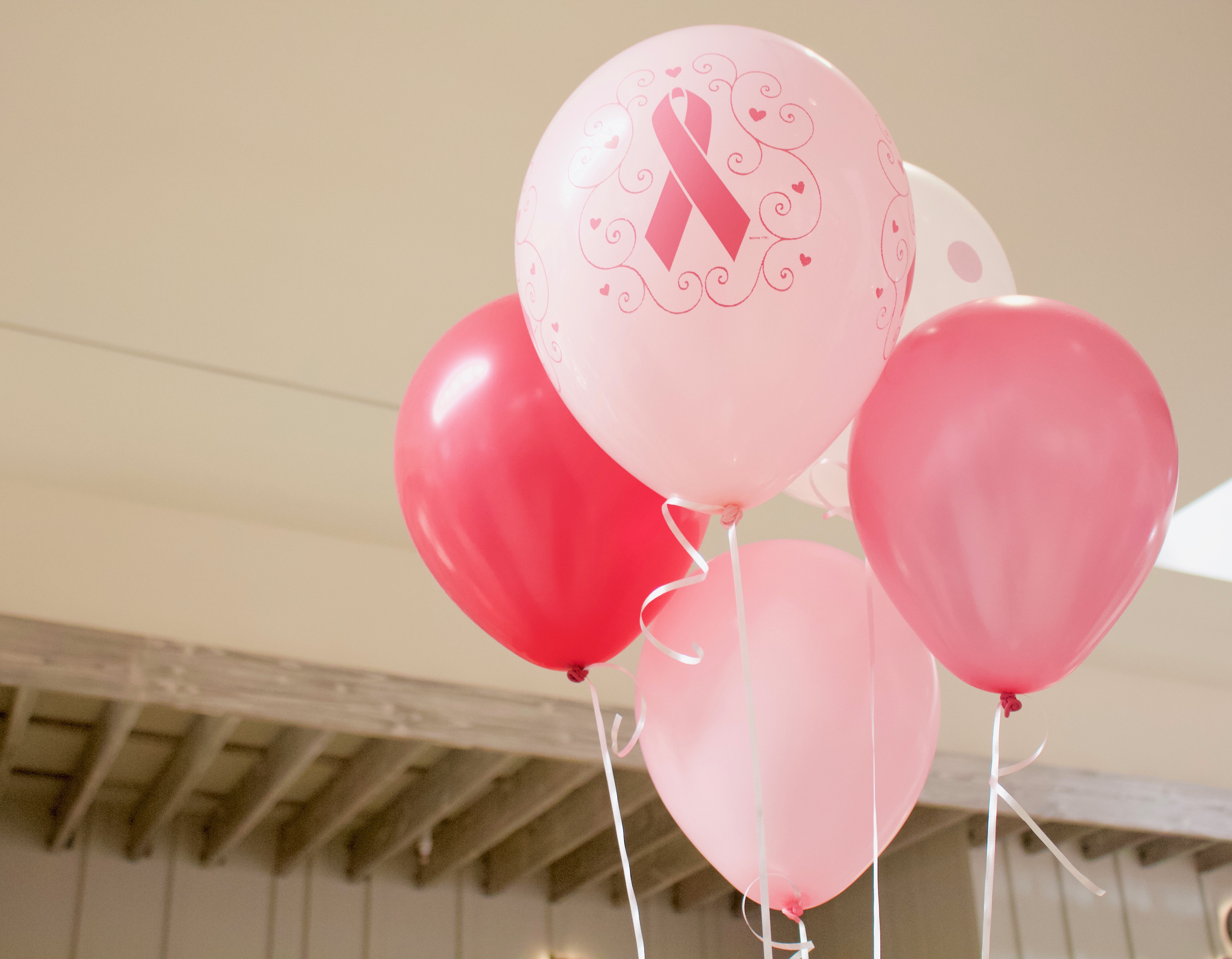 With the holidays just around the corner, I highly recommend checking out Brea Mall! Not only does the mall put on great events, but it also has the best selection of retailers!  Below is the address. Happy Shopping!
Address: 1065 Brea Mall, Brea, CA 92821-5718
Thanks for reading!
xoxo Kendall
* Brought to you by Simon Malls. As always, all opinions are my own. Thank you to all the brands that make My Styled Life possible.