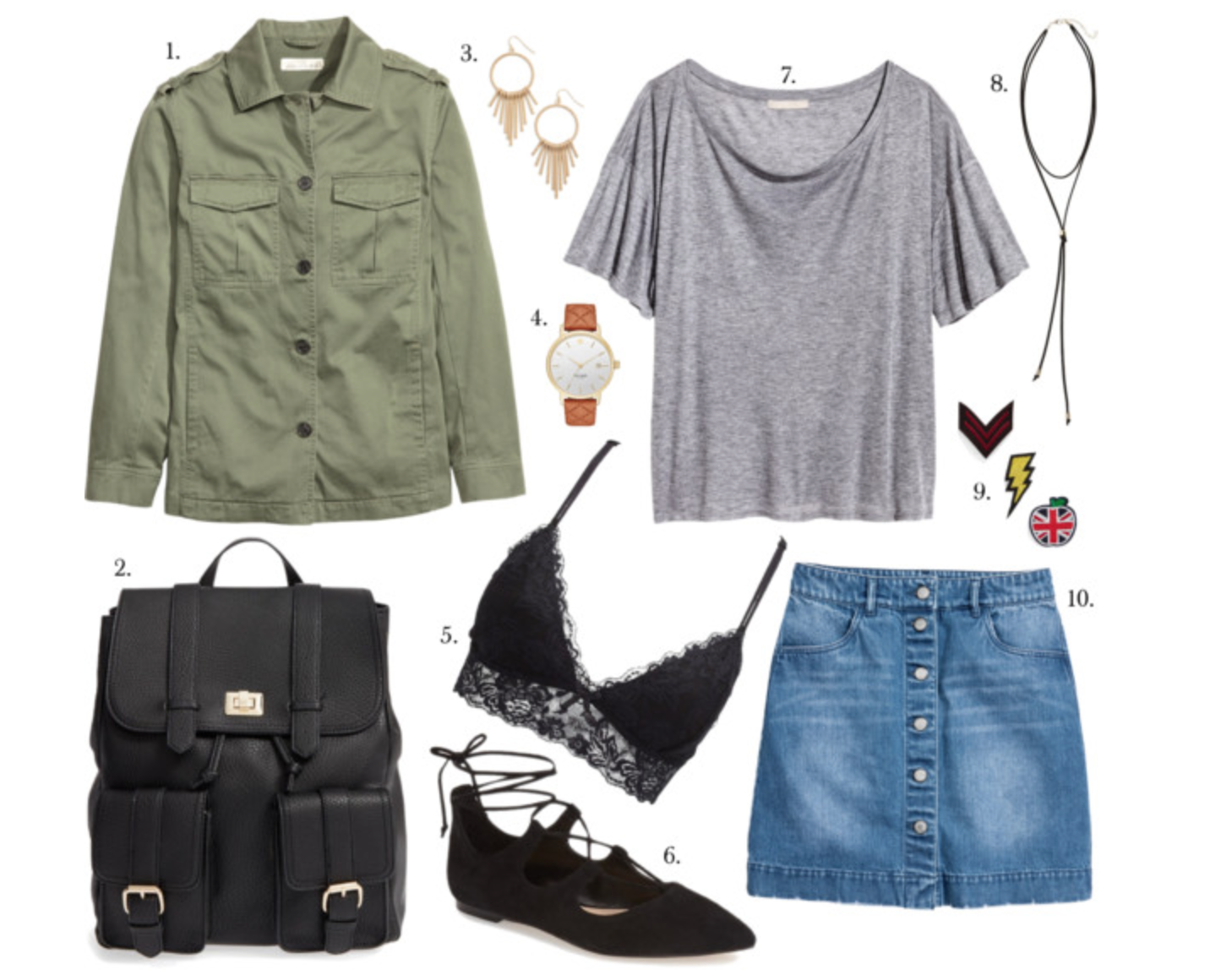 1 | 2 | 3 | 4 | 5 | 6 | 7 | 8 | 9 | 10
It's that time of year again! Back to School season is upon us and while getting back into a routine can be tough, one good thing that comes along with this time of year is back to school clothes shopping!! Growing up this was always something I looked forward to and I still love hitting the mall to find the cutest pieces. If you're trying to decide what items you should go for, today I'm sharing my essentials that will help you start the school year off on the right foot.
Since August, September, and October can be pretty warm (especially if you're in SoCal) I tried to stick with pieces that are Fall-like, but cool enough to beat the heat. Denim skirts are a major trend this Fall so getting one is a must! I think it would look cute paired with a plain gray tee and lace bralette. I love how the lace looks peaking out on the shoulders.
Then of course, one of my absolute favorite back to school pieces is a military green cargo jacket. It can be worn buttoned up, unbuttoned with a shirt underneath or it can be tied around the waist. It's so versatile! Looking to make your outfit extra trendy?! Just add some patches or put on a suede choker!
What are your back to school essentials?! Thanks for reading!
xoxo Kendall