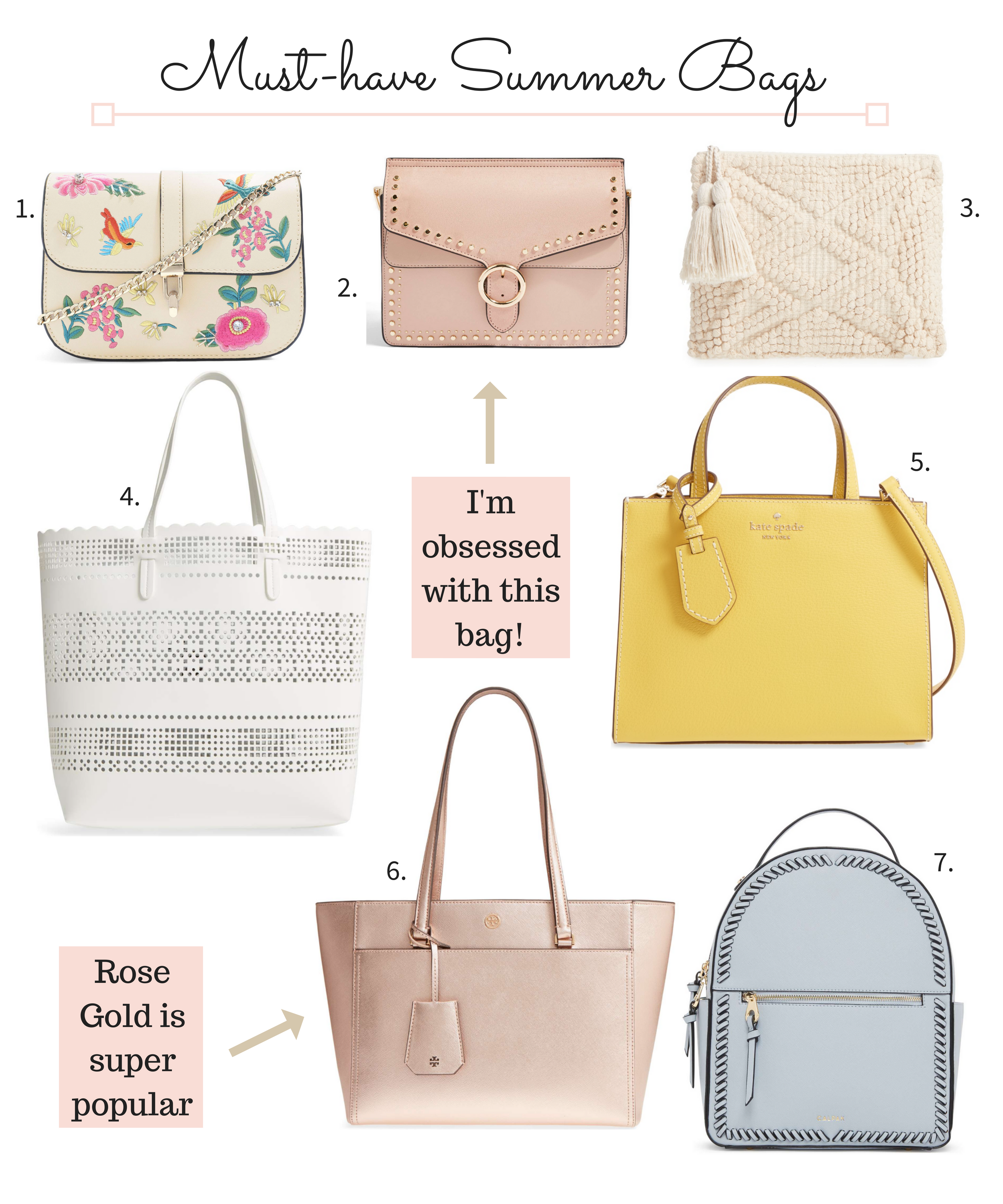 As I was out and about shopping the other day, I was shocked by how many cute handbags there are right now! With that being said, I just had to share my top 7 must-have bags for summer! Many of these look like very expensive designer bags, but are way more affordable!
Personally, I LOVE this pink one with gold studs. It's the perfect combo of girly and edgy. I actually received it for my birthday this year and have been using it a ton! If you love rose gold, then you may want to snag this bag instead. Or get both! No judging here!
Also, while I'm more of a neutral kind of gal, this bright yellow purse from Kate Spade caught my eye. The color is so fun for summer and will definitely make a statement when you pair it with a simpler outfit. If you're a girl who sports a clutch all the time, I think this woven one is a summer necessity! Super cute to take on a tropical vacation right?! The best part is that most of these bags come in multiple colors! Whether you love neutrals like I do or are more into color, you will find a bag here that you love!
Shop here:

Thanks for reading! Make sure to check out my other recent blog posts below:
Get a Summer Glow with Olay Cleansing Infusion
Millennial Pink Minnie Mouse Ears at Disneyland
xoxo Kendall