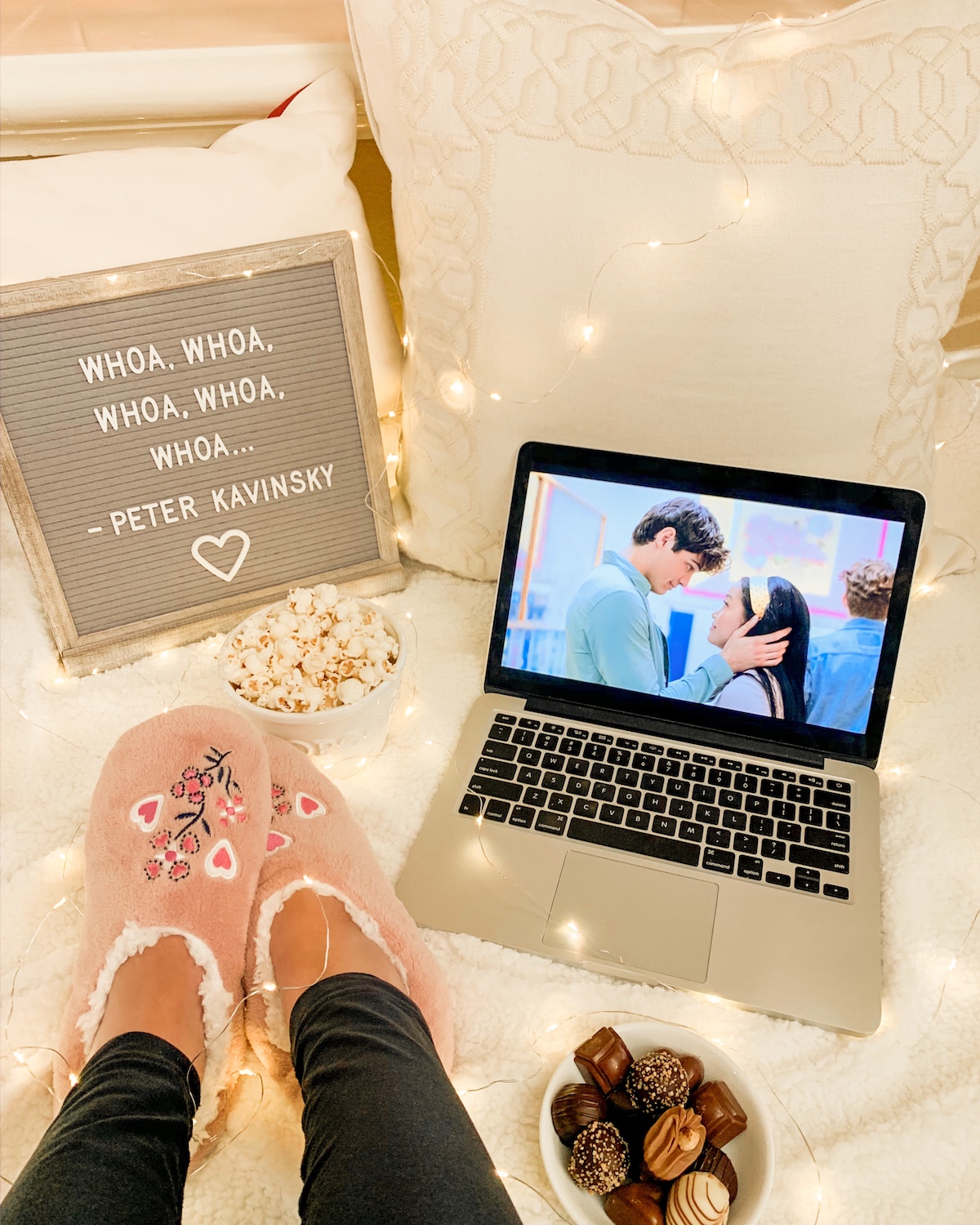 While I shared things for single gals to do on Valentine's Day, if staying in and watching a movie is your plan, I thought it would be fun to share six Valentine's Day movies on Netflix. There's nothing wrong with a move night in! I'm all about putting on cozy pajamas, making popcorn, and watching a cute love story.
1. To All the Boys I've Loved Before — AHHH. This movie. I LOVE it! In fact, I just watched it again over the weekend. Even though it's about a high school romance, it's great for all ages and SO cute.
2. Hitch — This movie has many laughable parts. I've seen it numerous times and still enjoy it.
3. The Perfect Date — This movie stars Noah Centineo, who is also the main character in the To All the Boys series, and I think it's super cute. I highly recommend it if you're looking for a feel good movie.
4. To All the Boys: P.S. I Still Love You — This To All the Boys I've Loved Before sequel is what I'm watching tomorrow night! I'm so excited!
5. A Cinderella Story — I just love this movie! It's an oldie, but a goodie! Don't even get me started on the ending. It's high school relationship goals 😉
6. Eat Pray Love — I'll admit, this is the only movie of the six that I have not seen. However, it has been on my watch list for a LONG time. Maybe I'll finally watch it this weekend. I've heard great things about it!
Other Valentine's Day Posts
Valentine's Day Gifts for Him
Valentine's Day Gifts for Her
9 Things to Do on Valentine's Day as a Single Gal
Valentine's Day Jumpsuit — Dressy Outfit
Do you have any favorite Valentine's Day movies on Netflix?! Thanks for reading! Follow me on Instagram for more Valentine's Day inspiration!
xoxo Kendall