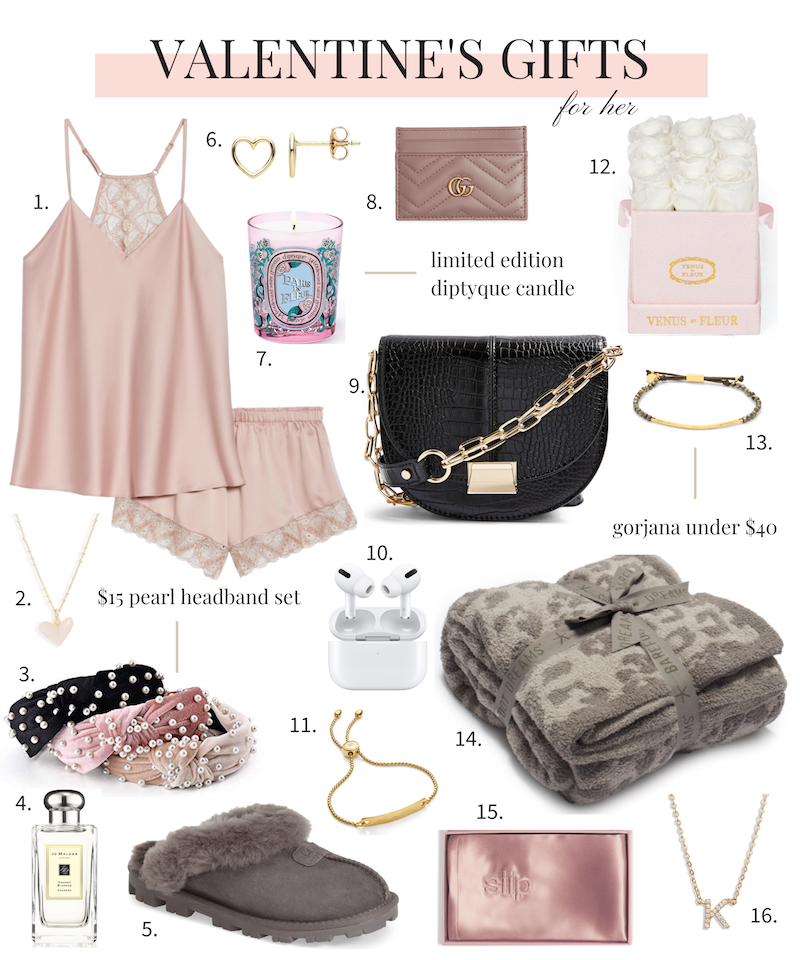 1 | 2 | 3 | 4 | 5 | 6 | 7 | 8 | 9 | 10 | 11 | 12 | 13 | 14 | 15 | 16
Picking out a Valentine's gift for your girlfriend or wife can be tough. That's why I wanted to share some Valentine's Day gifts for her! Quite a few of these items are things that I've actually purchased or have been given as a gift myself.
One idea is a Gucci card case. I received one as a birthday gift this past year and I've been using it ever since. Since some of my crossbody bags are small, this card case is great because it fits in all my purses!
For the homebody, I swear by this cozy leopard blanket. It's a splurge, but I use mine ALL the time and think it's 100 percent worth it. Another great cozy gift is a pair of UGG slippers! They are practical, yet an item that many would not buy for themselves.
Also, as my Instagram followers know, I can't get enough of these pearl headbands!! They add the perfect touch to every outfit.
Lastly, if your gal has everything and you're really stumped on what to get her, I suggest a bouquet of roses from Venus et Fleur. These roses last a year  and I've heard they are gorgeous! A letter board is always a cute idea too. I shared my favorite one in this post.
Thanks for reading! Can you think of any other unique Valentine's Day gifts for her?! I love hearing from you!
xoxo Kendall