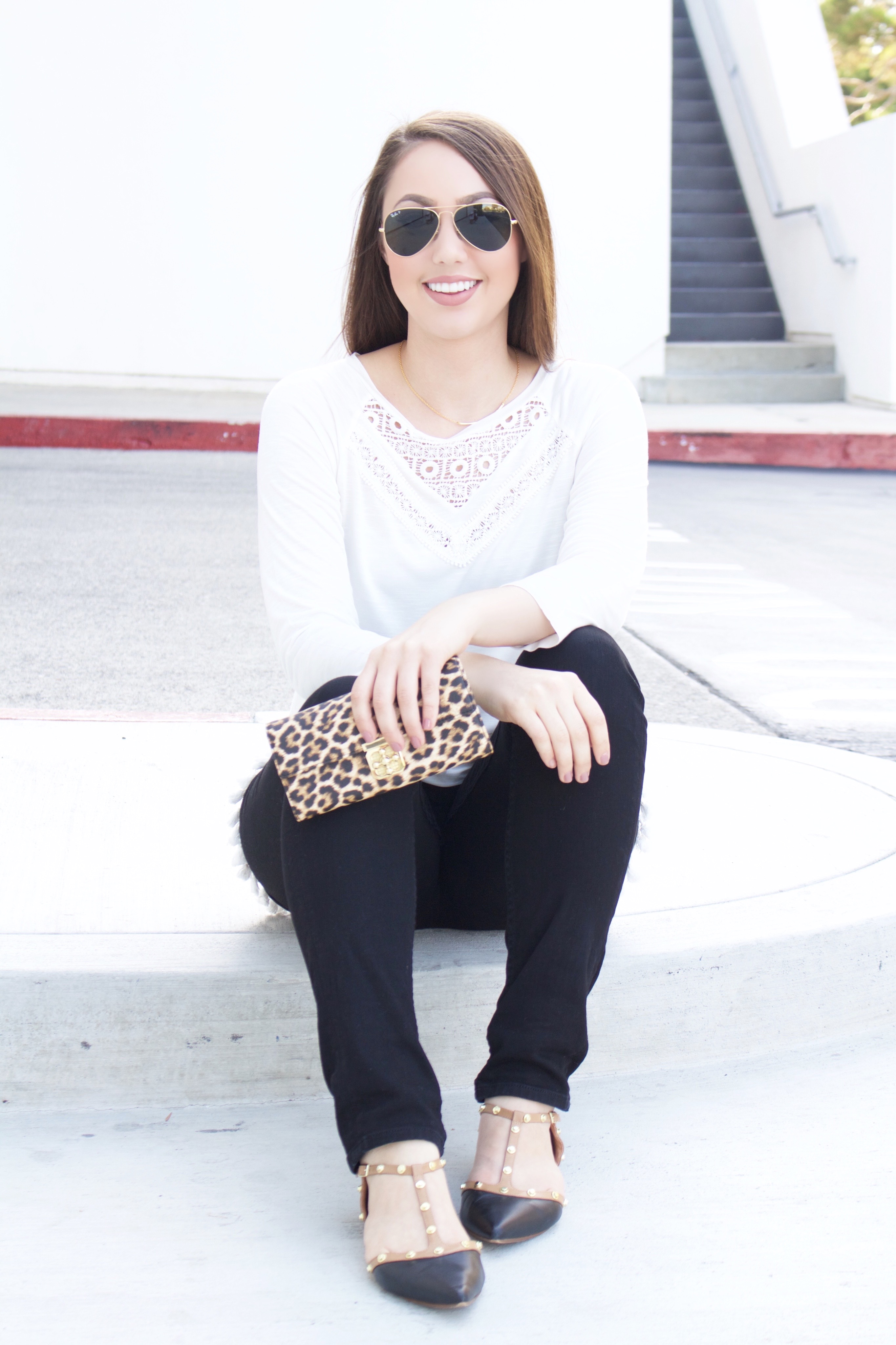 Can you believe January is almost over!? It seems like I was just sitting down to watch the Rose Parade and boom, now I'm thinking all about Valentine's Day! Today's post is a little out of the ordinary, but I wanted to share it in order to push myself to really tackle these goals and because I love reading other ladies' yearly blogging goals. Now if you're not a blogger, don't leave just yet…in my 5 goals, I'm asking you a few questions that I would love to know the answers to so that I can provide you with more content that you're interested in this year!
Here are my 2017 blogging goals:
Interact more with my readers!! I absolutely love reading your comments and I hope that this year I find more time to respond to them! Also, I want to start sharing more snaps / Insta Stories so you can get to know me more and see a little more of my life. Would you like that?
Reach 10,000 Instagram followers! Growing my Instagram following has been a slow process. Instead of doing giveaway after giveaway, I've instead focused on providing quality content to earn followers organically. I'm hoping this year I finally reach the big 10K!!
Develop a consistent posting schedule. Right now I'm extremely busy so while I manage to get 3-4 blog posts up a week, they are never on the same days of the week. In the future, I'm hoping to figure out a schedule that works. Would you like it if I consistently posted on specific days of the week so you know when a new post will be here on MSL?! Let me know!!
Write life update posts. The posts I normally write on My Styled Life are about an outfit or beauty products I'm loving or…you get the point. I'm almost always writing about a specific topic that doesn't necessarily allow you to get to know me better. This year I hope to incorporate more personal stories into those fashion and beauty types of posts while also writing posts that are just life updates. Something like here's a round-up of what I did this weekend…
Share more video tutorials, reviews and tips on MSL! You may know that I used to share makeup tutorials ALL the time! Unfortunately, the past six months or so I've been so busy that I haven't had time to film any videos. I'm hoping that I can get back to filming because you all seemed to really like the videos.
What do you want to see more of on MSL this year?! Please let me know by commenting on this post, emailing me (kendall@mystyledlife.com) or sending me a DM on any of my social media accounts! I'd love to hear from you!
xoxo Kendall