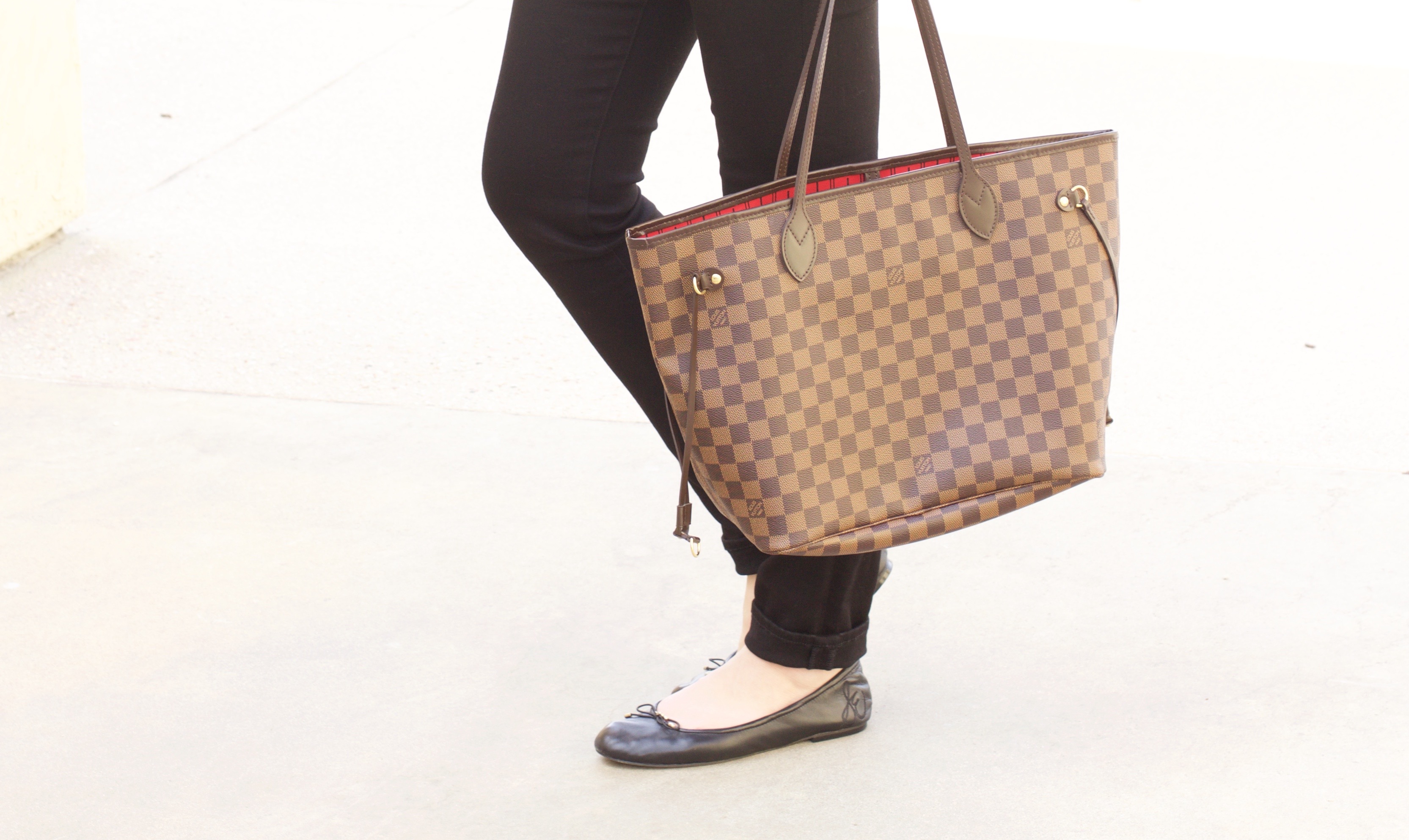 It's that time of year where we spend the weekends doing all our fun holiday shopping – well it's fun if you ask me, I know some people dread it – so today I wanted to share what I keep in my purse while out shopping! While most of these items are normal things I carry around because I'm that what if type of gal, there are a few extra things I add to my bag just to be prepared! You never know what can happen during the holiday season!
Since this is a busy time of year, I often forget to put on perfume while running out the door so one of the things in my purse is a roll on perfume! I absolutely LOVE this, this, and this one from Charming Charlie! I normally only have one in my purse, but I included all three here because I just had to share with you! They all smell amazing and would also be perfect as stocking stuffers! Of course, I always carry way too many lip products with me, but what can I say! I never know when I'll be in the mood to wear a gloss versus a lipstick or liquid lipstick!
Another must-have item is a backup phone battery. If you're like me, you have to charge your phone at least once during the day – can we say phone addict… This backup battery is a lifesaver and definitely essential when I'm out holiday shopping.
While I carry the standard items ladies have in their purses like a wallet, my fave sunglasses, my phone, and business cards, I also make sure to carry a mini composition book with the names of the people I am buying gifts for! It is so satisfying to cross them off! This is a super helpful way to stay organized, though it's not something most people carry around. Sure I could use my phone, but it's just not the same! I also make sure to have a pair of socks because you never know when you will see a cute pair of shoes that you need while out shopping! You ladies know what I mean!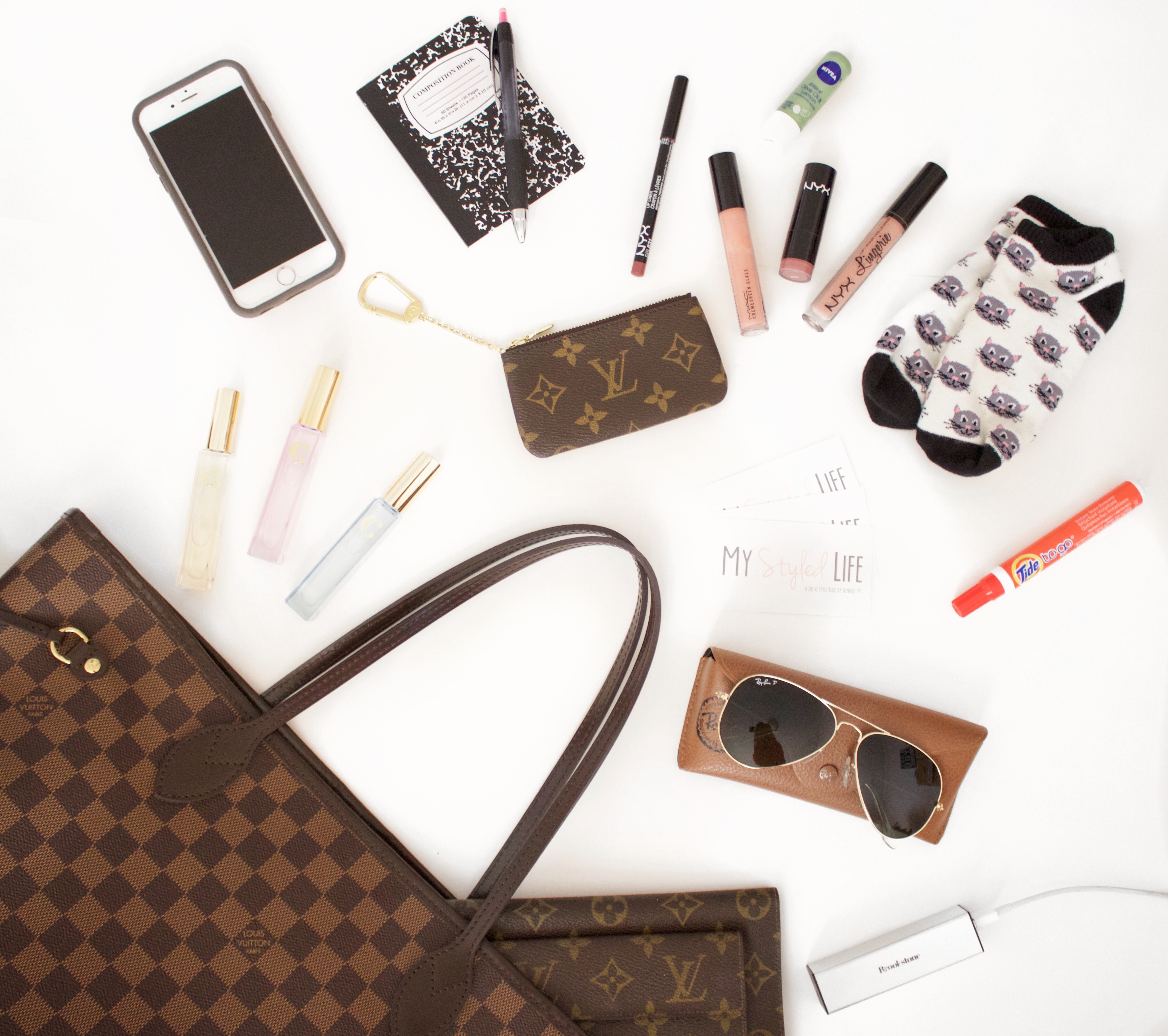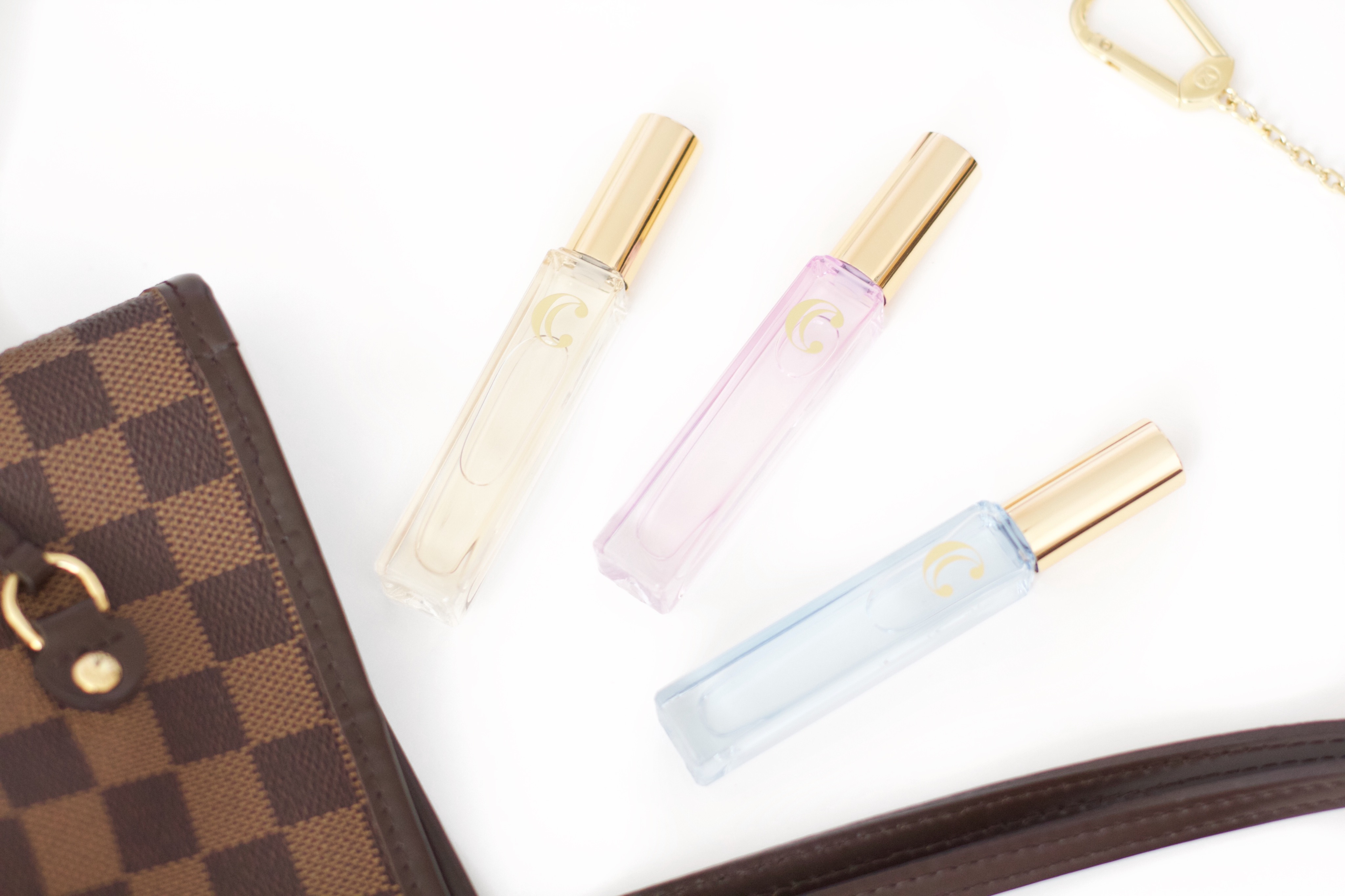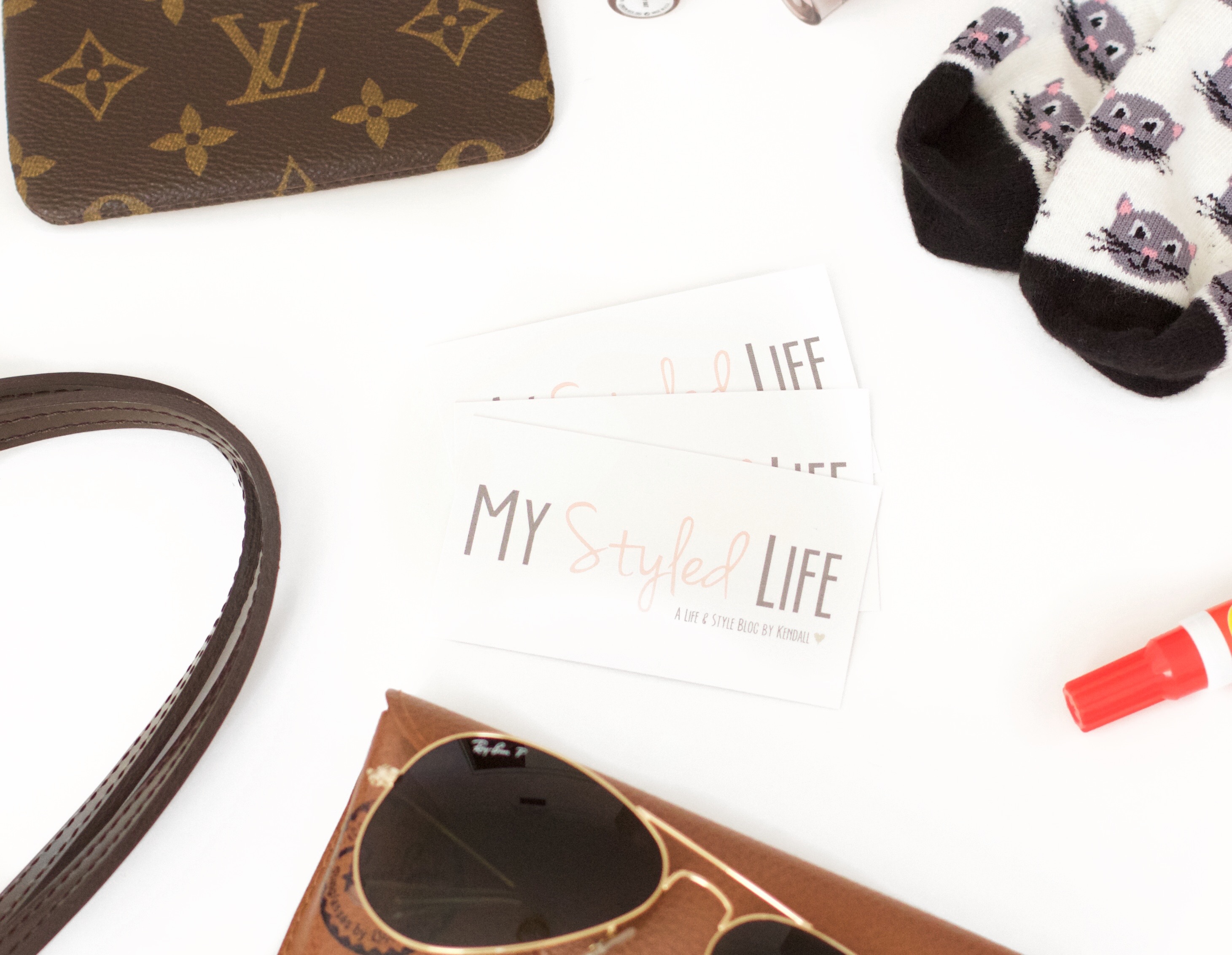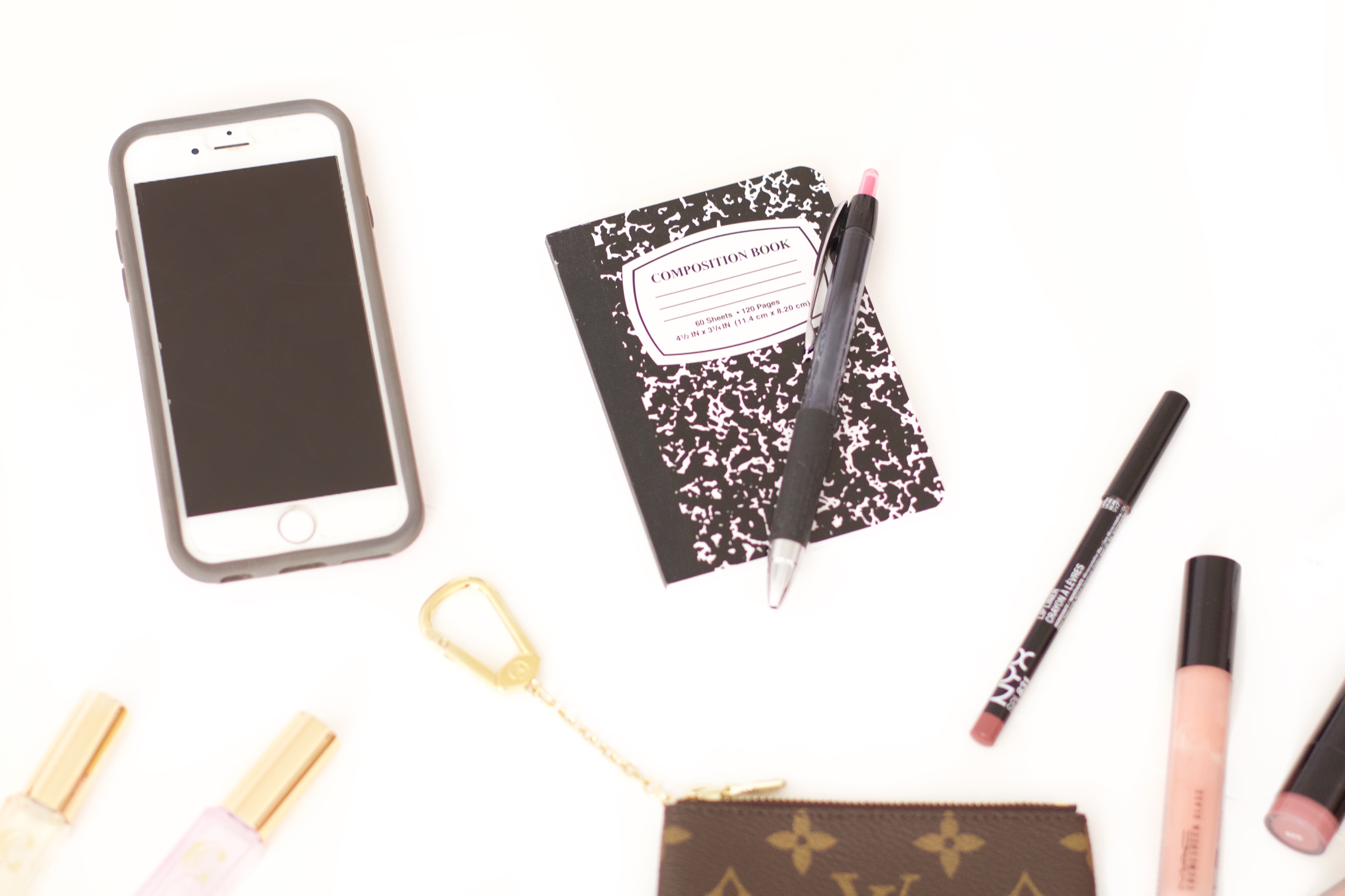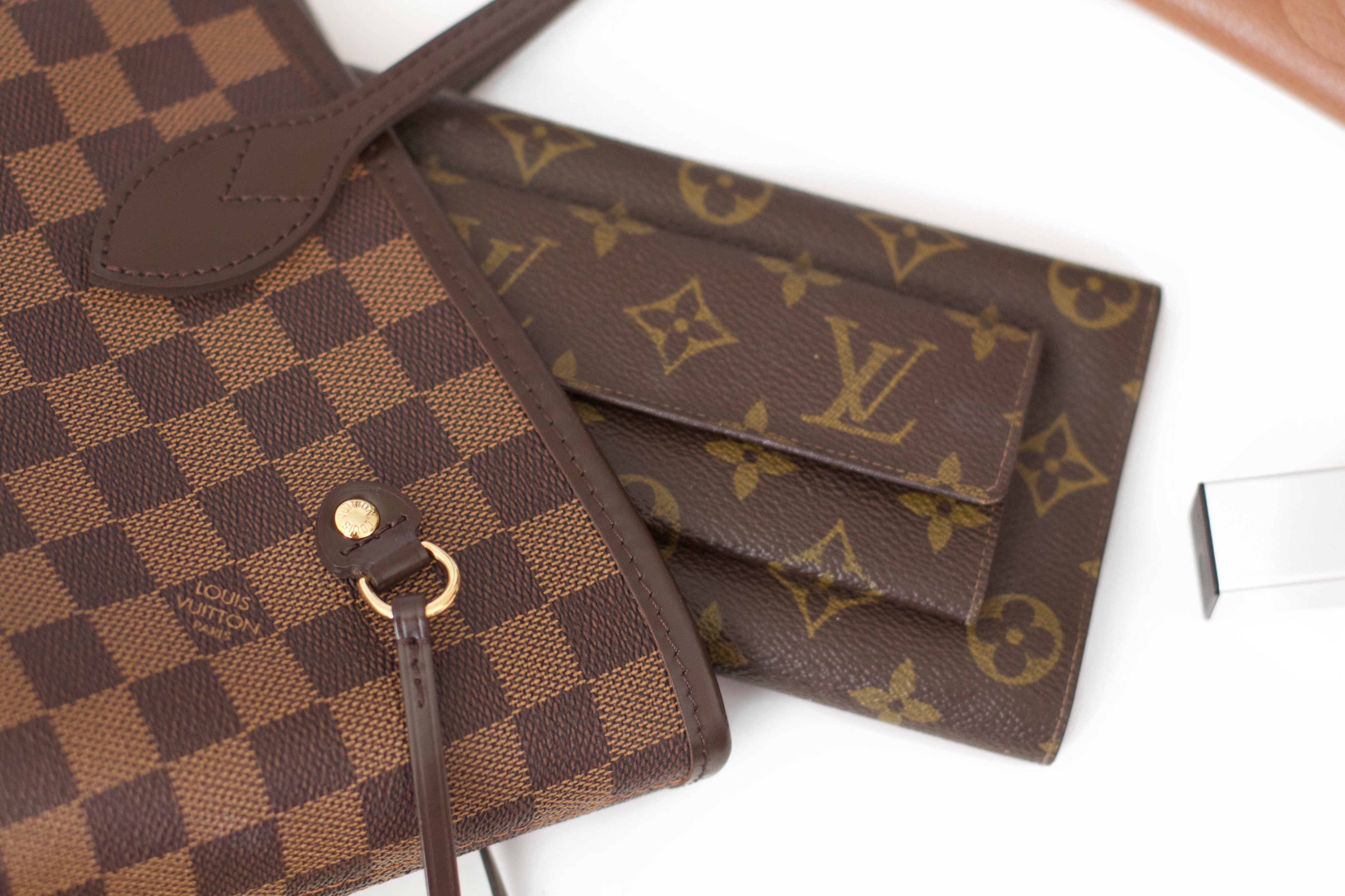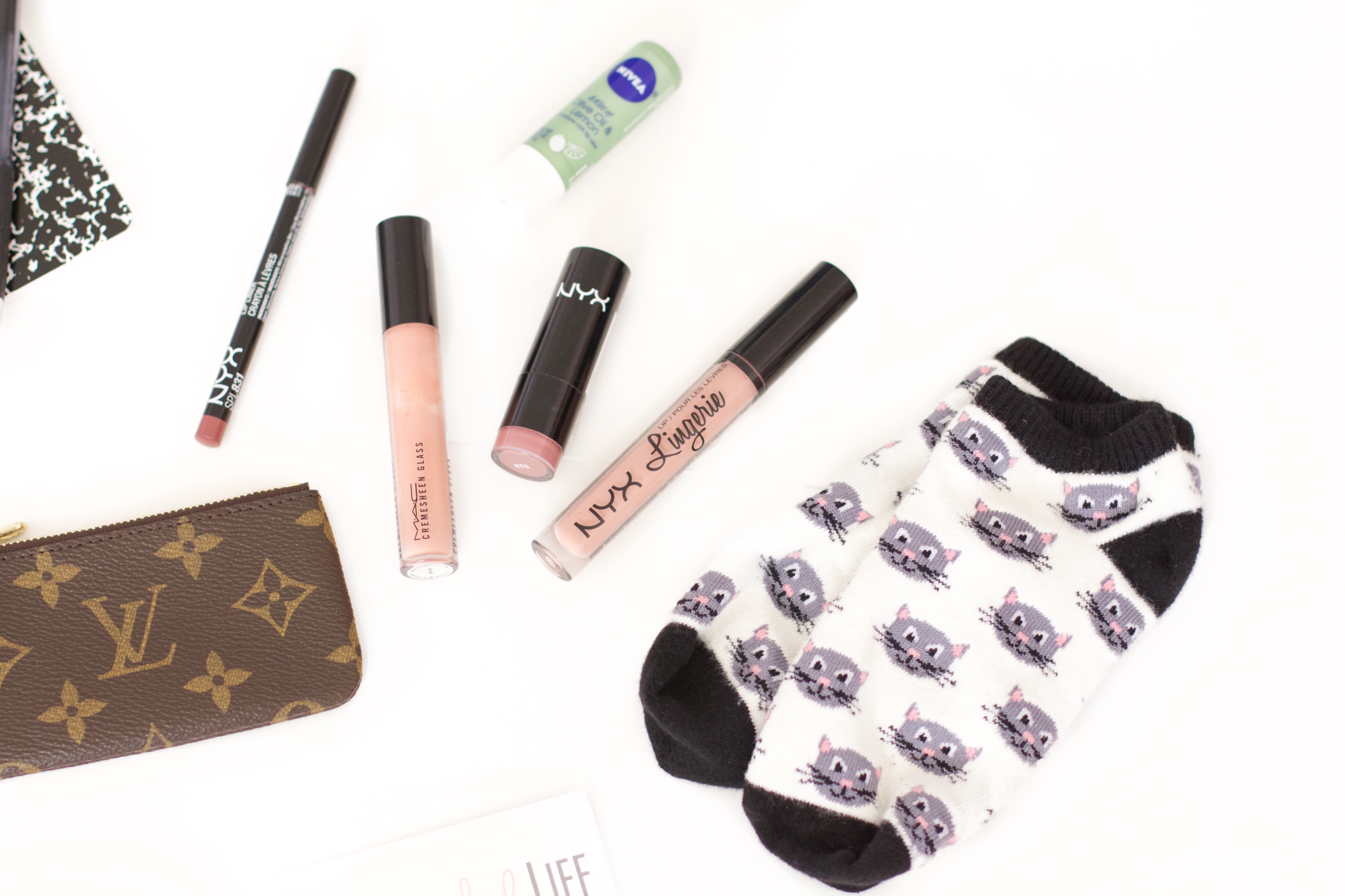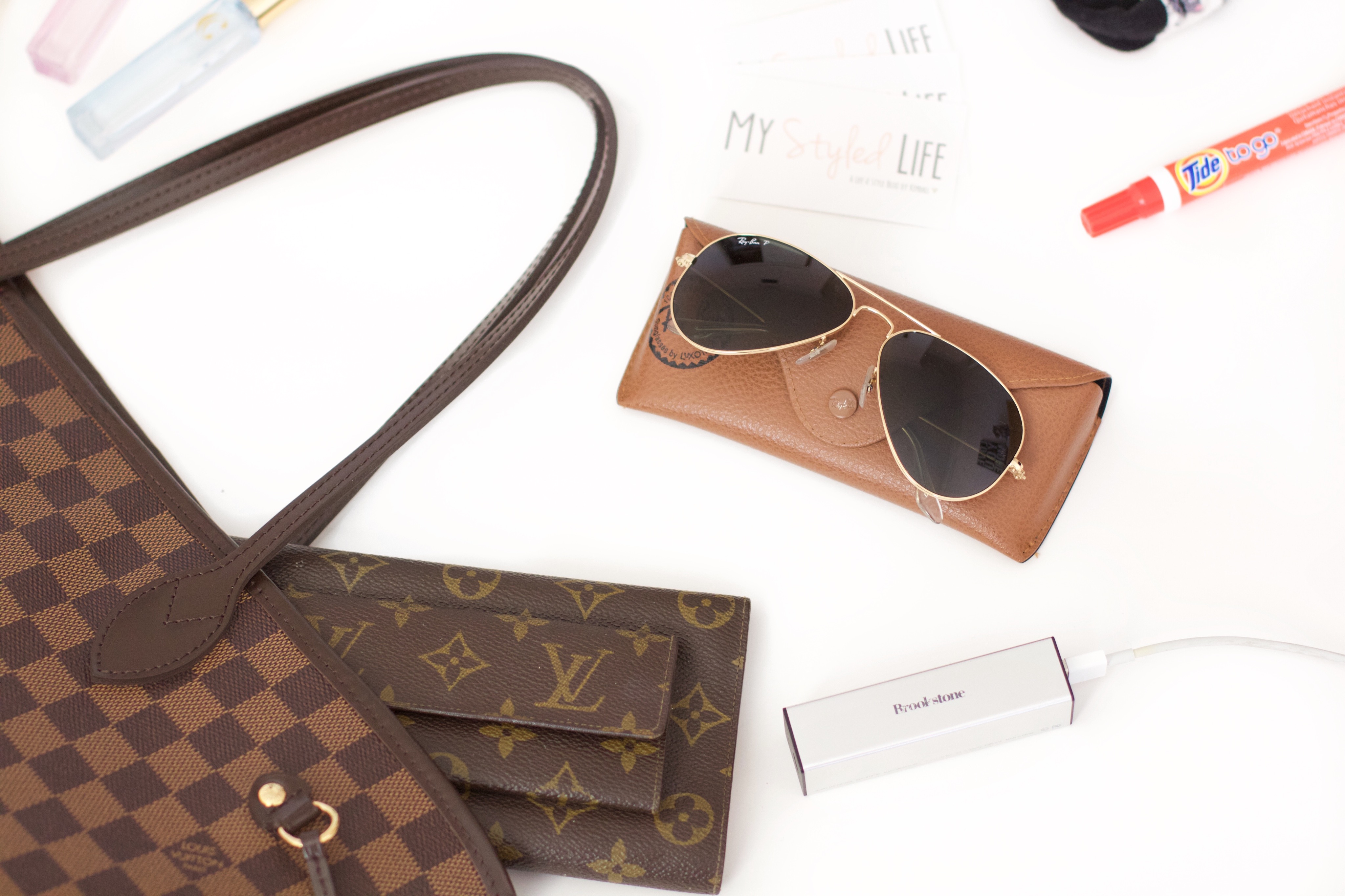 Sapphire Rain Roll on Perfume (blue) c/o | Jeweled Amber Roll on Perfume (gold) c/o | Gorgeous Blush  Roll on Perfume (light pink) c/o | Aviators | Portable Phone Backup Battery | Similar Mini Composition notebook | fave pen | similar cute socks | Mac Lipgloss – Boy Bait | NYX Liquid Lipstick – Lace Detail | NYX Lipstick – Thalia | Lip Liner – Mauve | Stain Stick
Thanks for reading! What is your must-have item in your purse during the holidays?!
xoxo Kendall