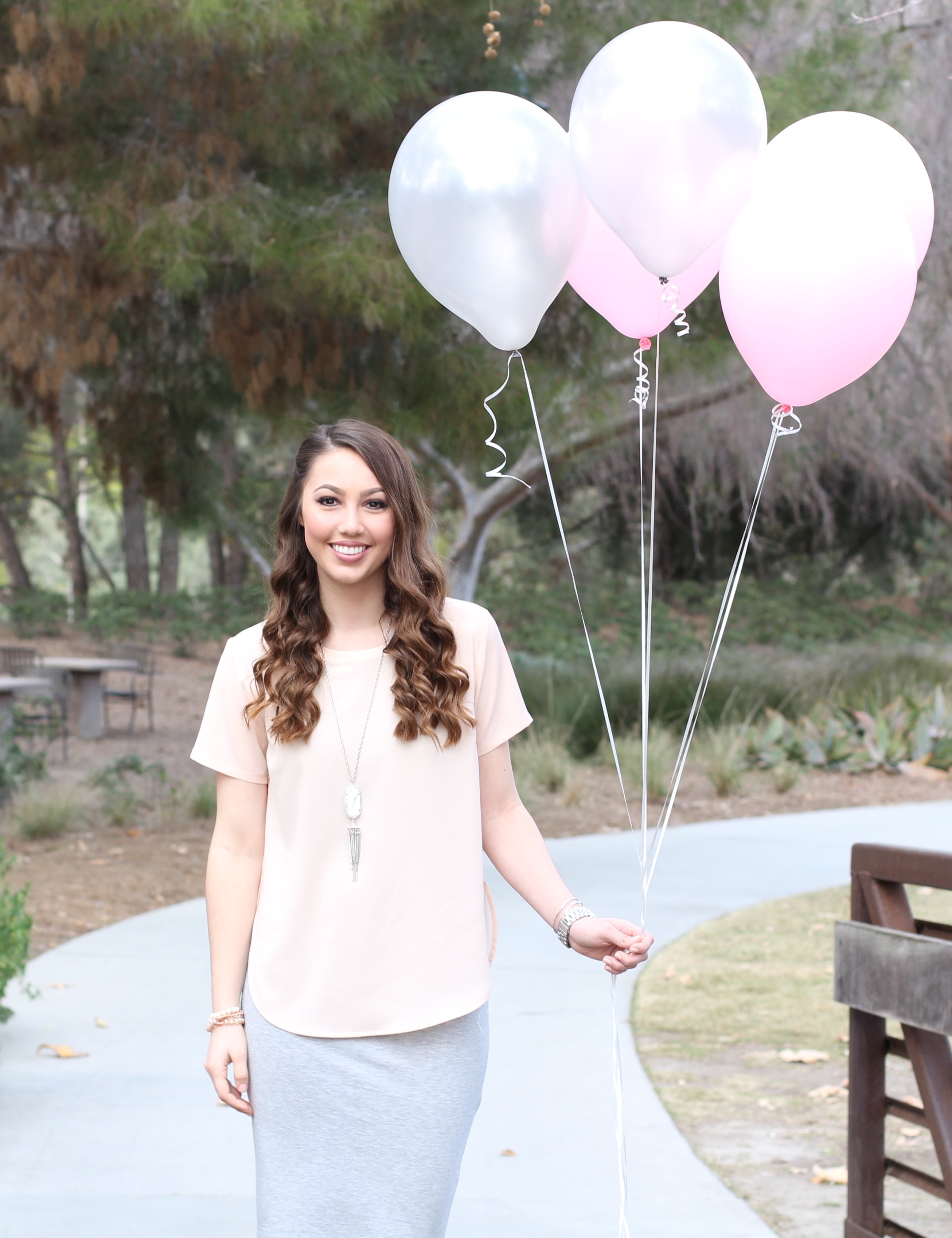 For as long as I can remember, I've always been one who believes that every day is an opportunity to look stylish and put together. There is just something I love about doing my makeup and hair… About slipping into a pretty outfit with the perfect accessories.
It's when I feel my best! I truly believe that you don't need a special occasion for this because each day is precious! Plus you never know who you will run into at the mall right?!
Over the years with this mindset and my eye for fashion, I have not only styled myself, but I have helped style countless friends in the fashion and beauty departments. With all of this (and much more!!) in mind, I decided to create My Styled Life as a place where I can share my love of clothes, makeup, and all other girly things with you!
While I could continue rambling on and on, I've always been a girl who jumps into things full-heartedly so though this is only my first post on this new blog, I wanted to share an outfit as well!
As I was going through my closet, I found a light gray bodycon dress that I've never worn! I'm sure we can all relate to having items like this in our closets. It was something I picked up on a whim and never got around to wearing. It's not everyday that you have an excuse to wear a super tight fitted dress right?! Anyways, as I was staring at the dress I realized that by layering it with a cute top, I could make the dress look like a skirt, which means I could wear it way more!
Since I've been loving neutral colors lately, I paired a blush colored top with the gray dress and nude heels. For accessories, I stuck mainly with silvers including my new favorite marbled Kendra Scott Rayne necklace! This look is totally girly and definitely appropriate for a girl who loves light pink (aka me!!).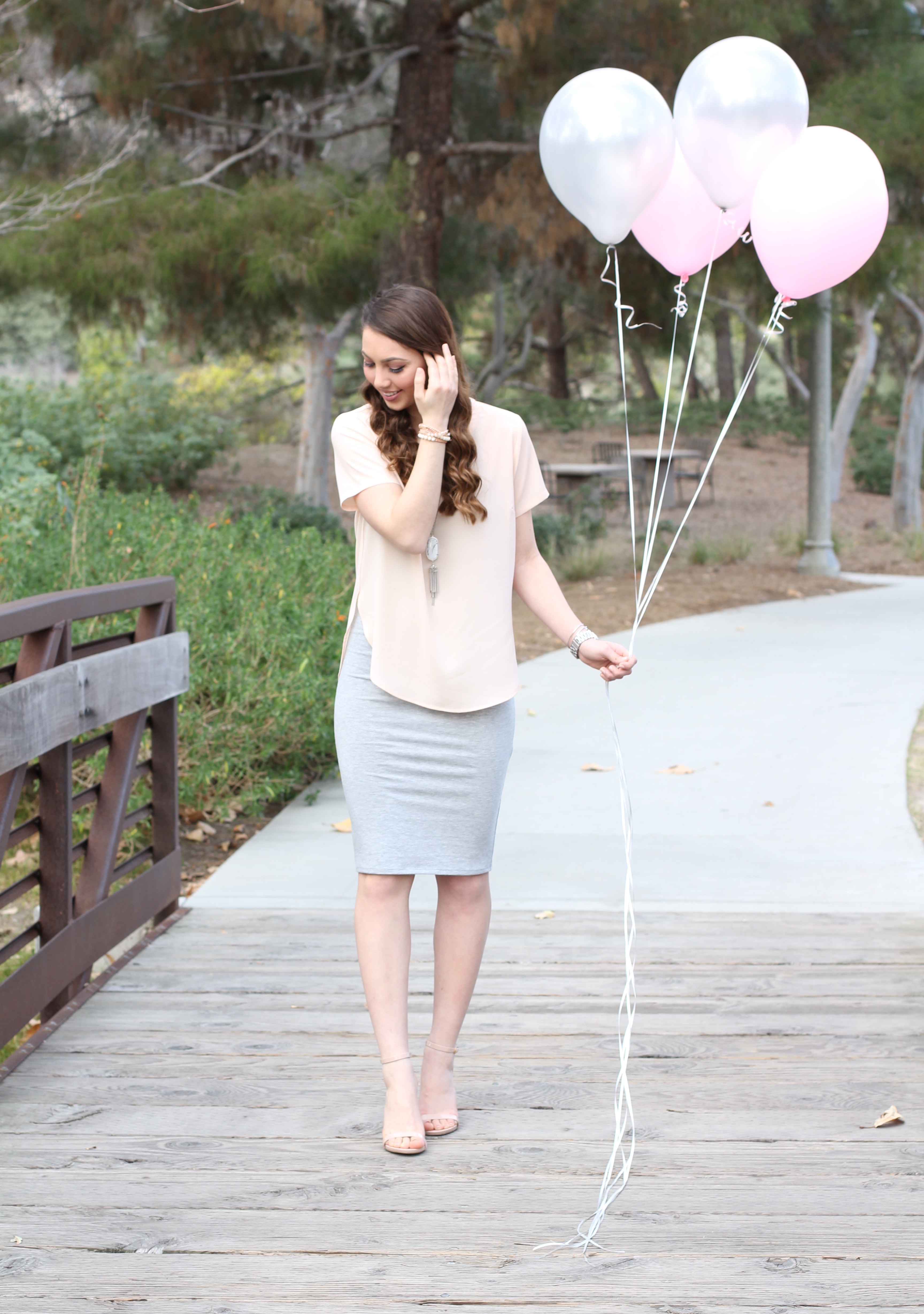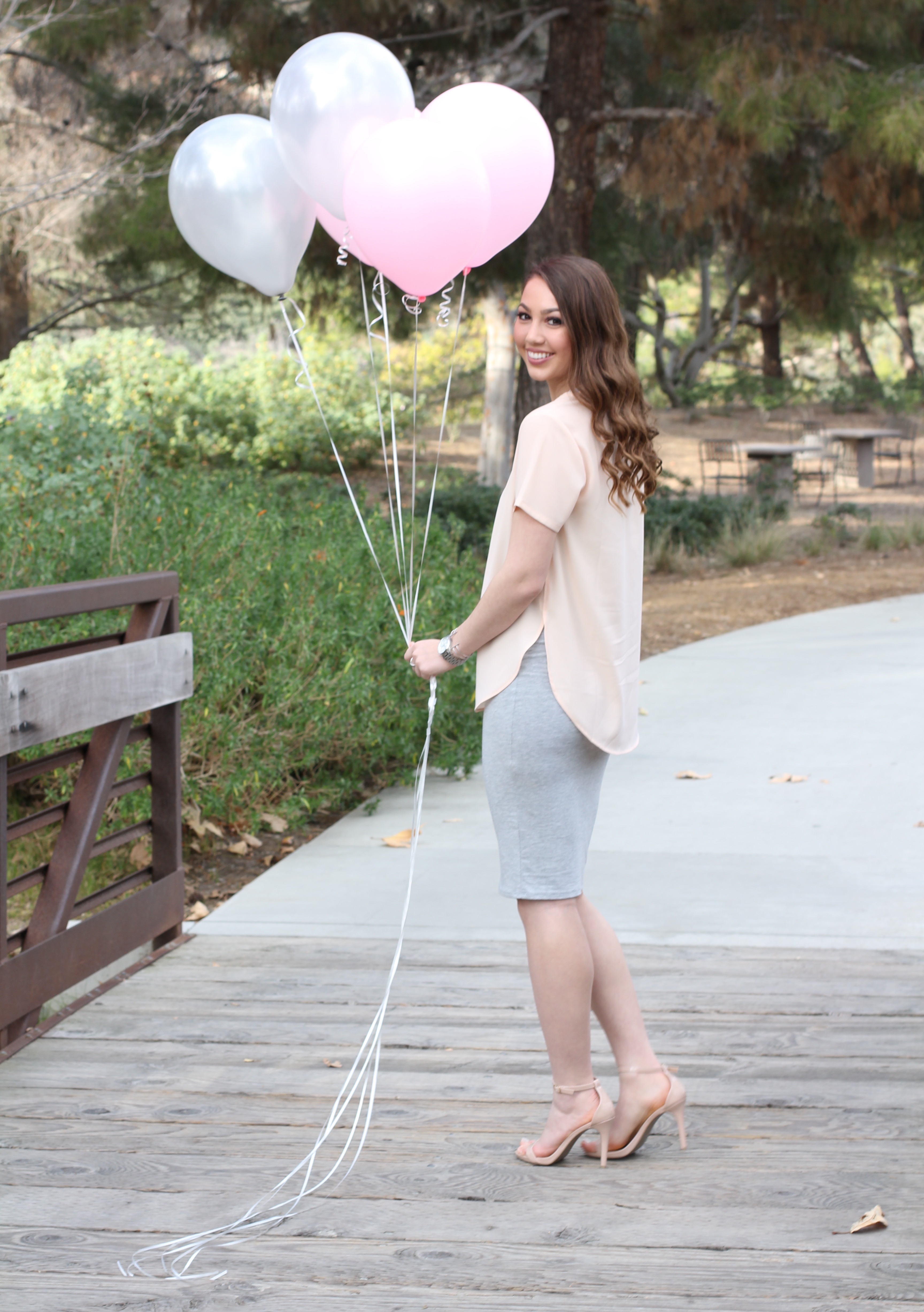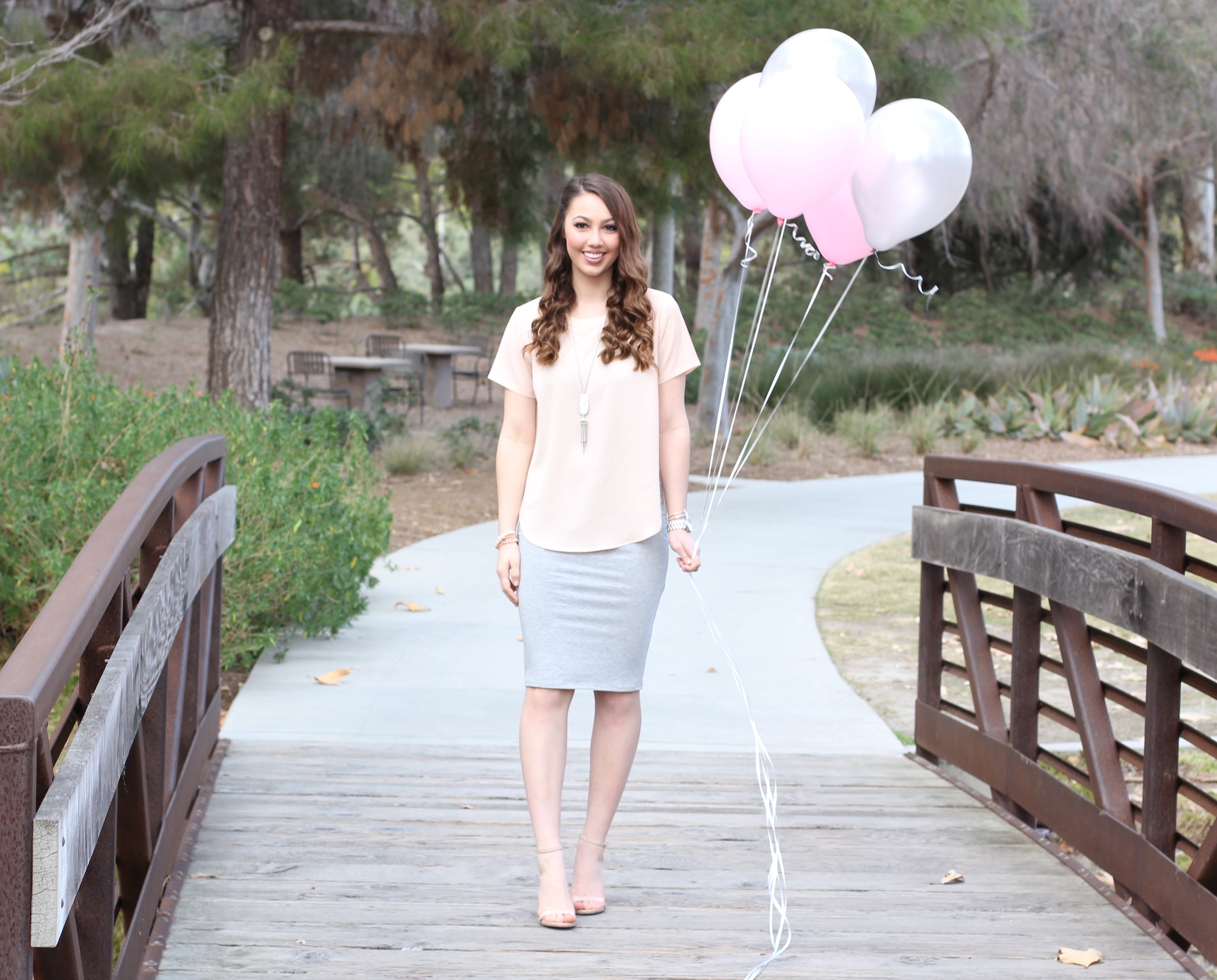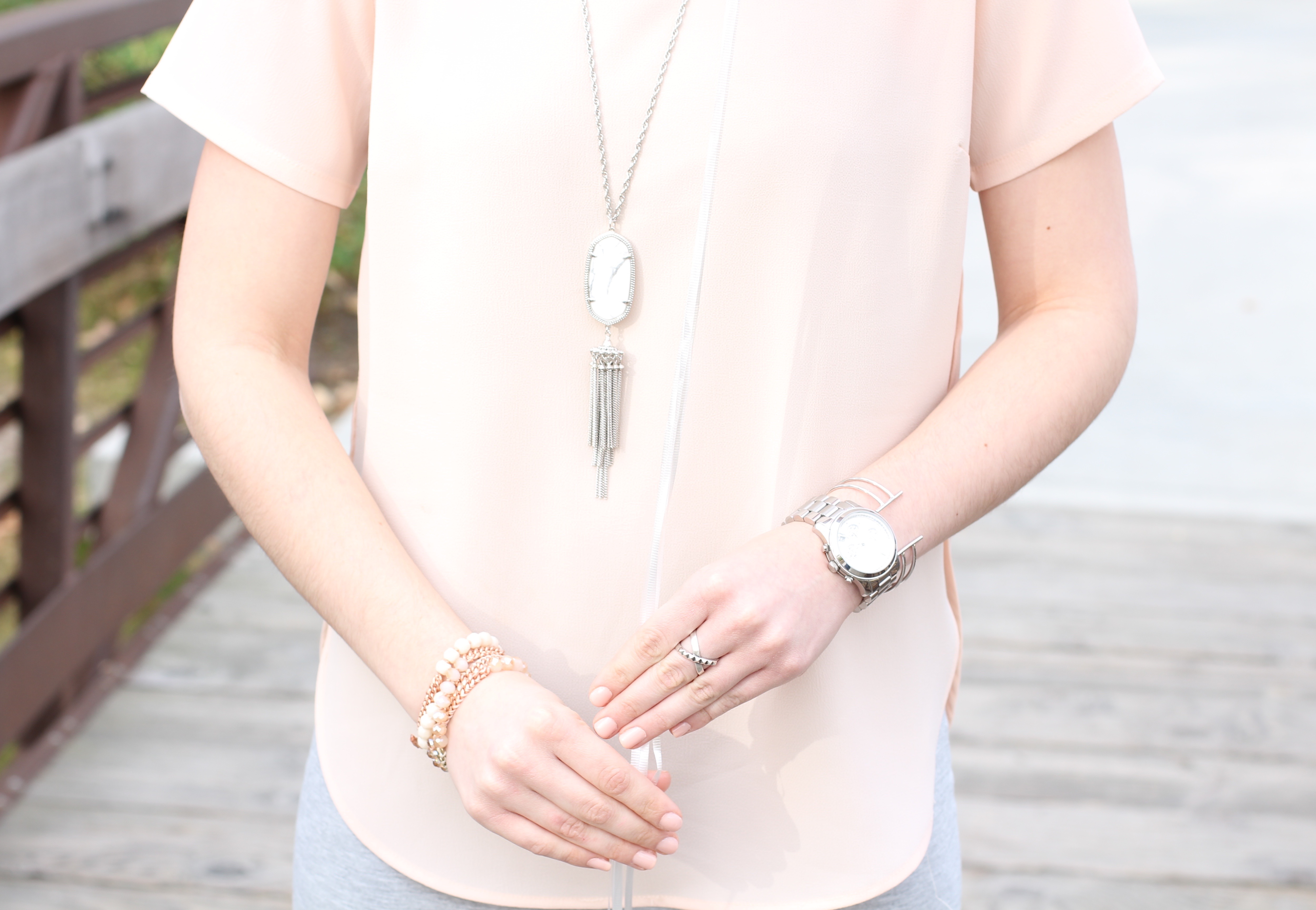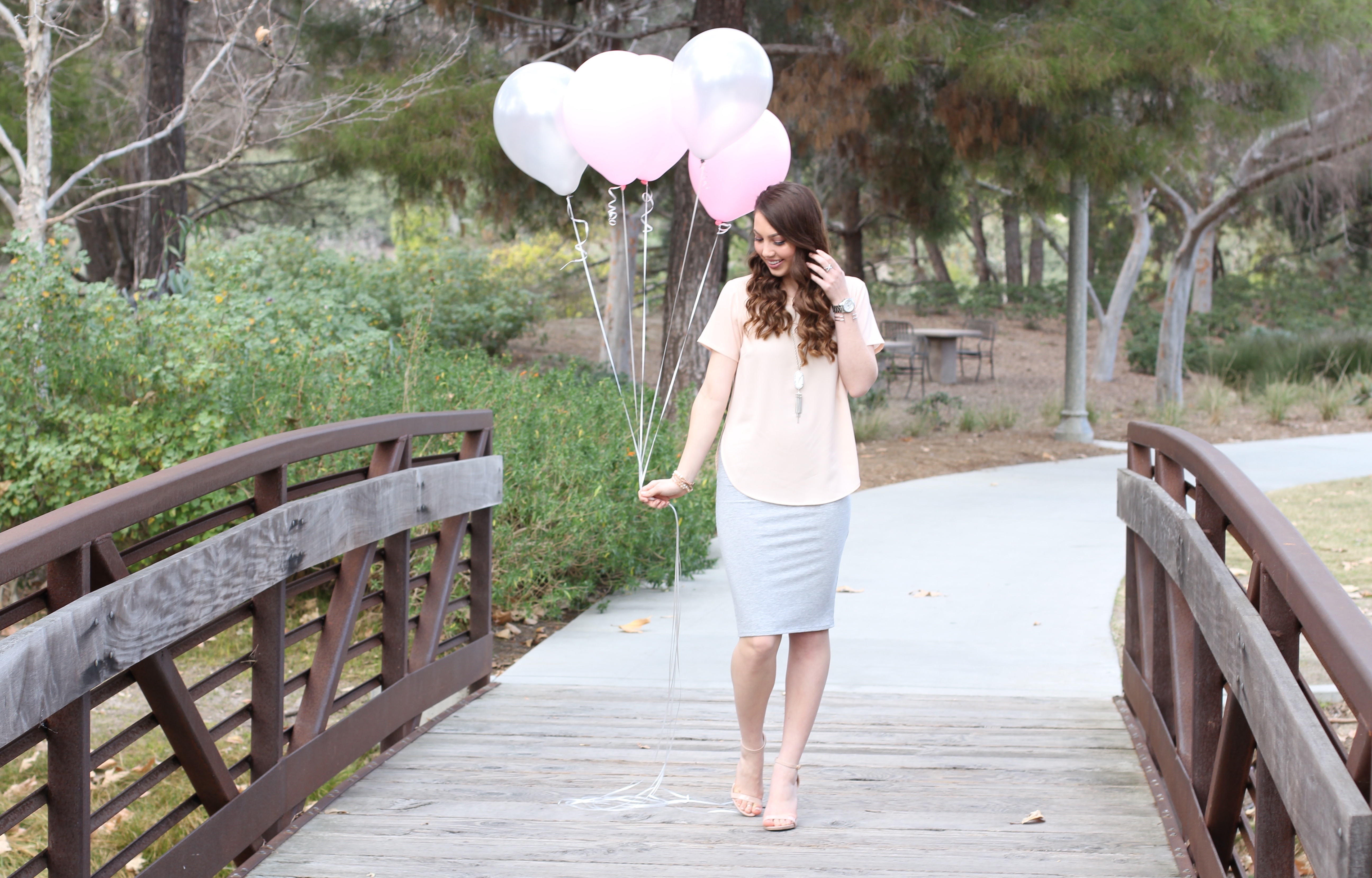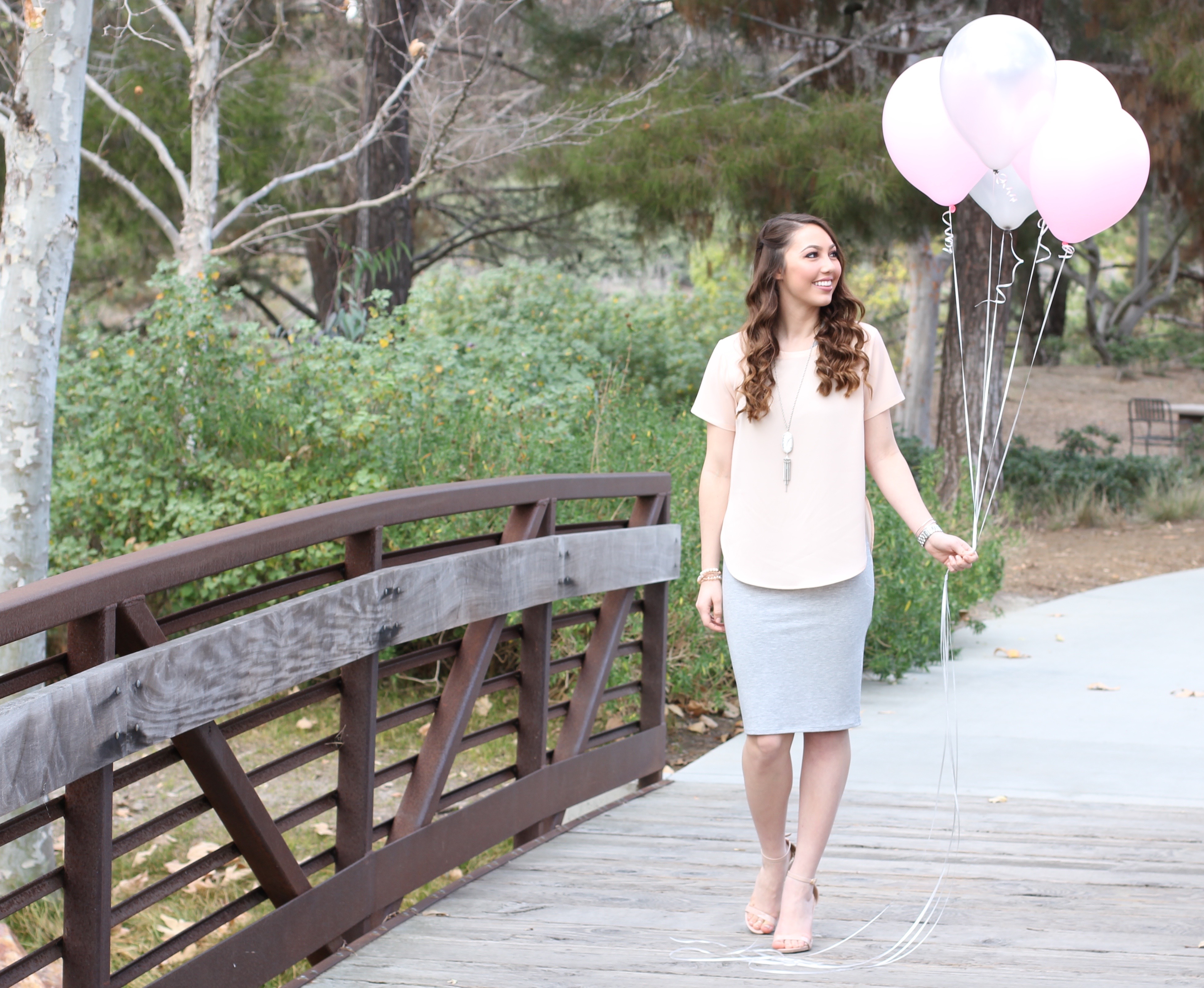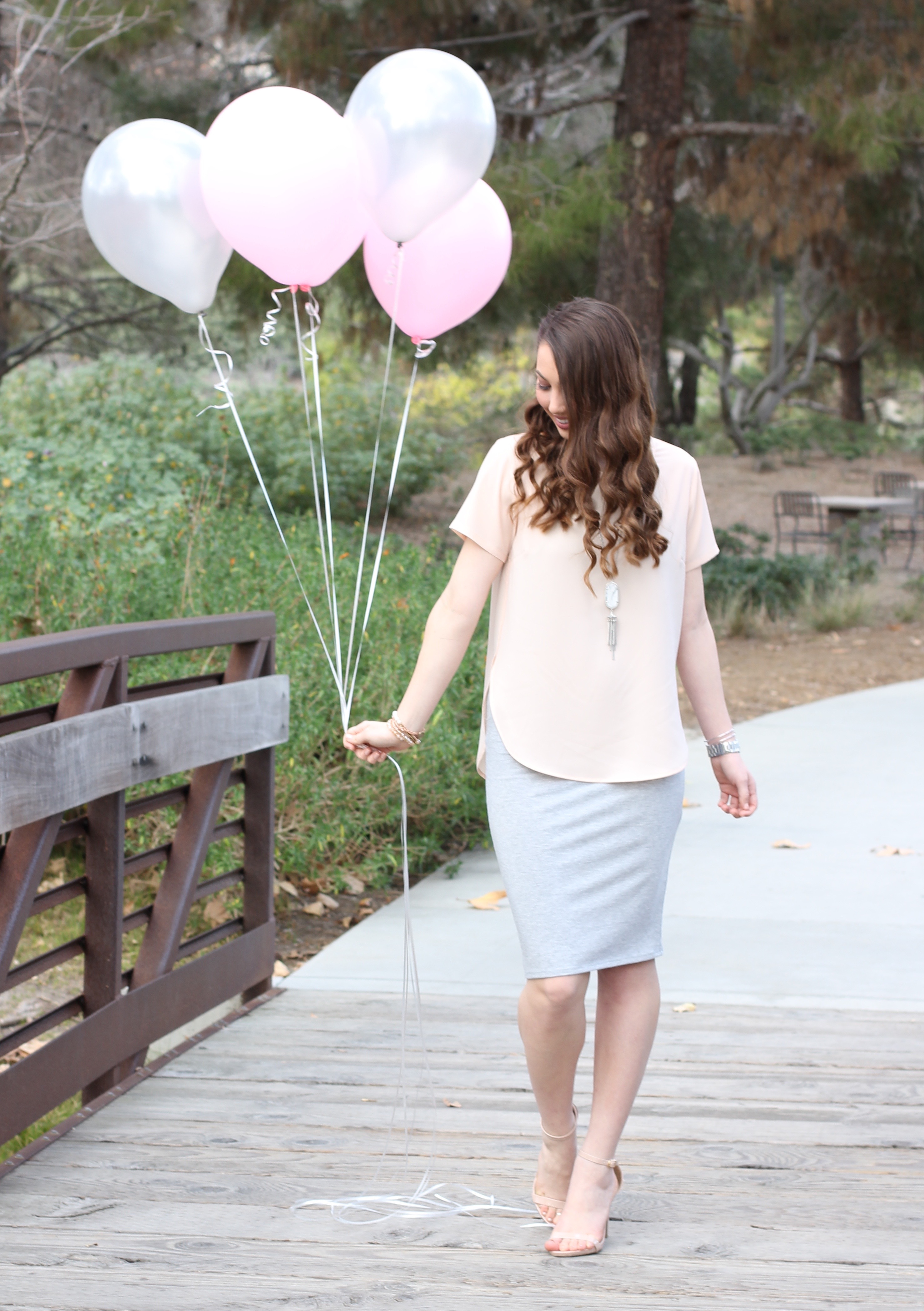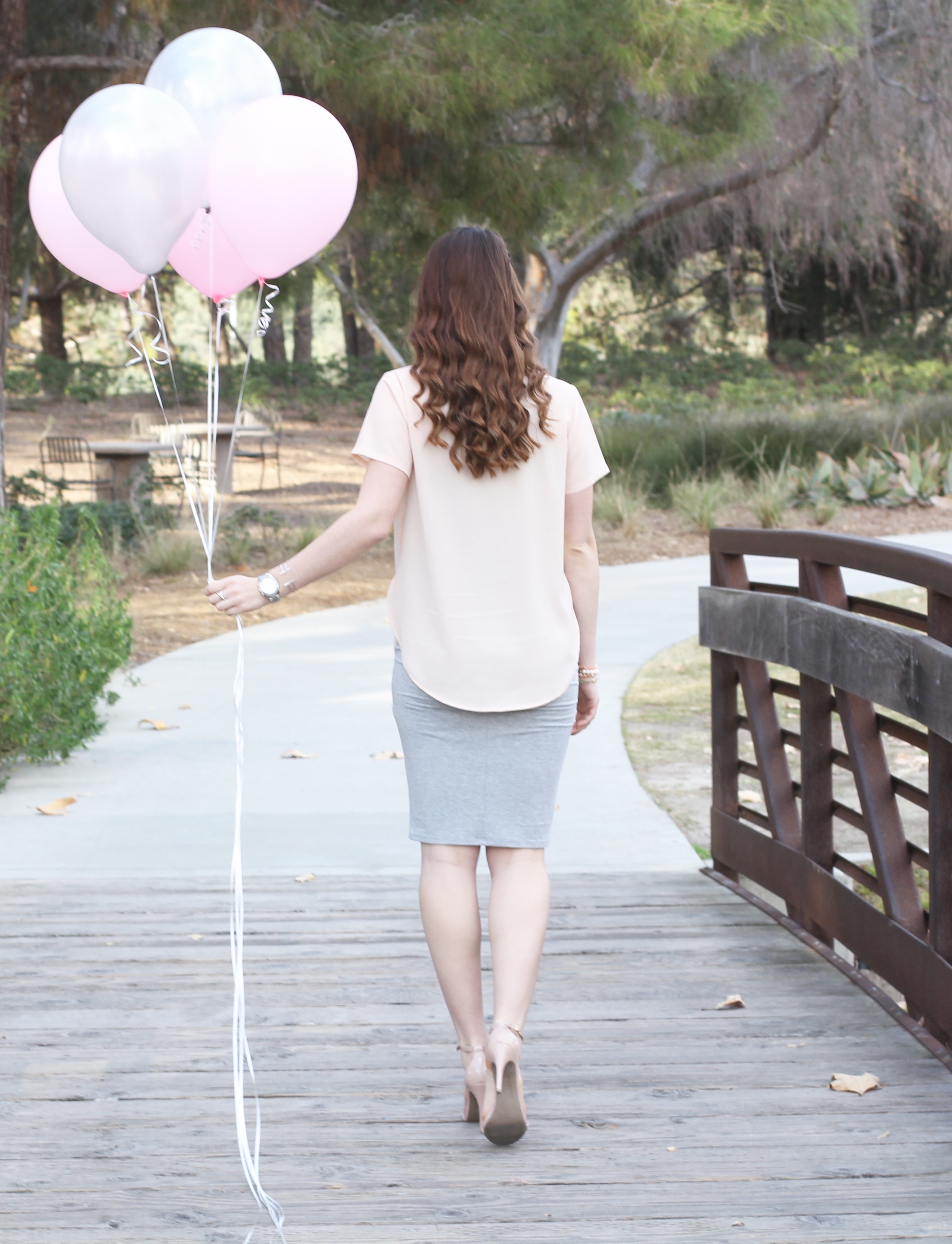 Outfit Details
Gray Bodycon Dress | Pink top, old, similar here and here | Heels (under $40!!) | Silver Watch | Rose Gold Wrap Bracelet | Kendra Scott Rayne Necklace | Lipstick – Thalia | Ring & Cuff Bracelet via Rocksbox, get one month free with code mystyledlifexoxo
Thank you for reading & embarking on this journey with me! Don't forget to enter your email in the sidebar to subscribe to my posts! Also, please follow along on Instagram.