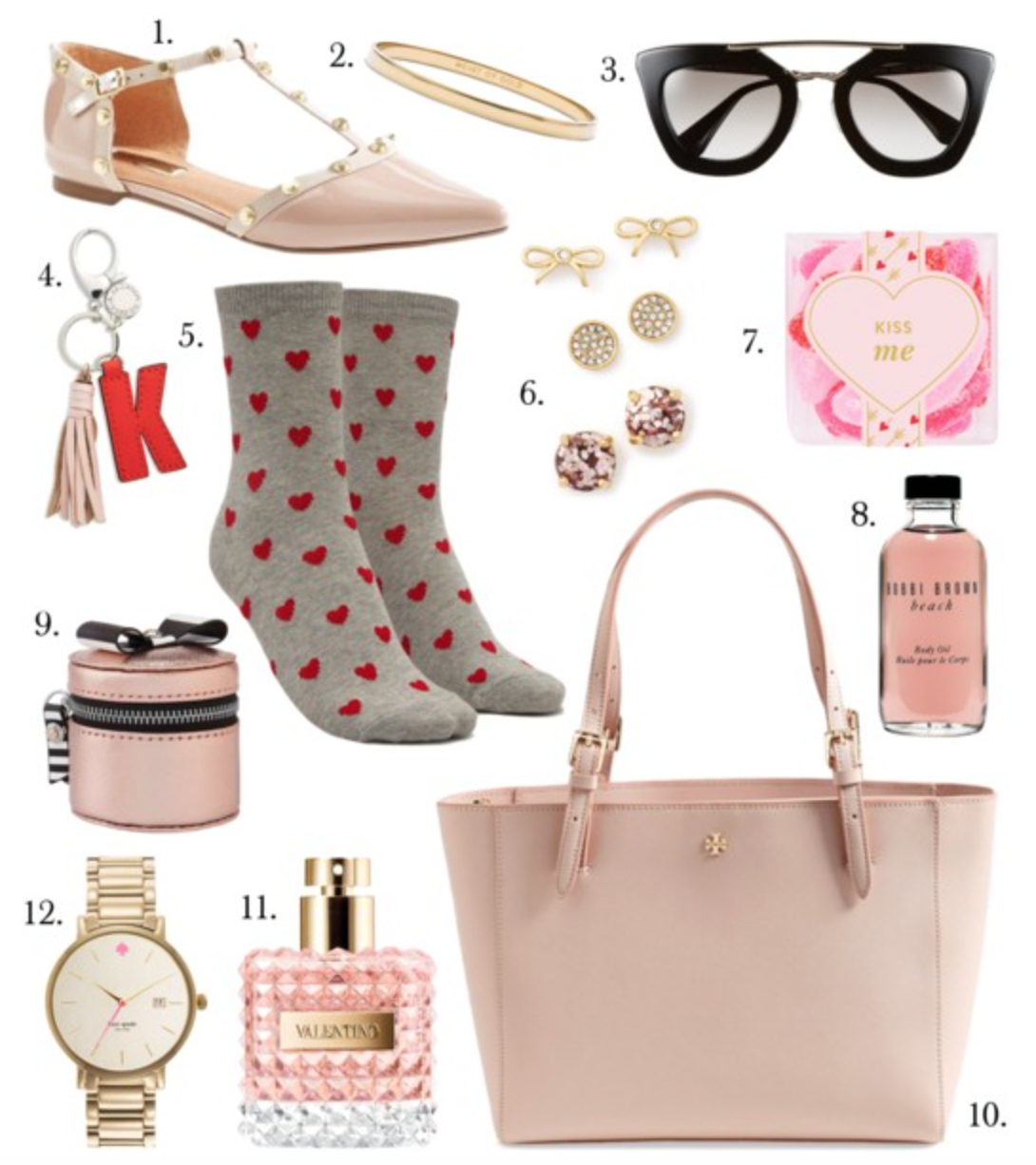 For a girl who is in love with the color pink, Valentine's Day is basically the perfect holiday! Ever since I was a little girl I have loved this holiday and as I've grown up this love has only grown. Remember how fun it was to go to the store to pick out which Valentine's day cards you were going to get for the V Day in-class celebration?!
Those were some of the best days!
While those days are over, picking out gifts for Valentine's Day is aways super fun and this year I wanted to share some of my picks! I recently purchased
this
mini ring box that I think is perfect for anyone who travels and
these
pointed flats seriously go with SO many outfits! I'm one who prefers giving (and receiving!!) special items instead of clothes, which I'm sure you can notice by looking at all the items I picked out. I think any girl would love getting one (or a few!) of these items! Do you already know what you're buying someone for Valentine's Day?! I always love hearing everyone's ideas!
Thanks for reading!
xoxo Kendall