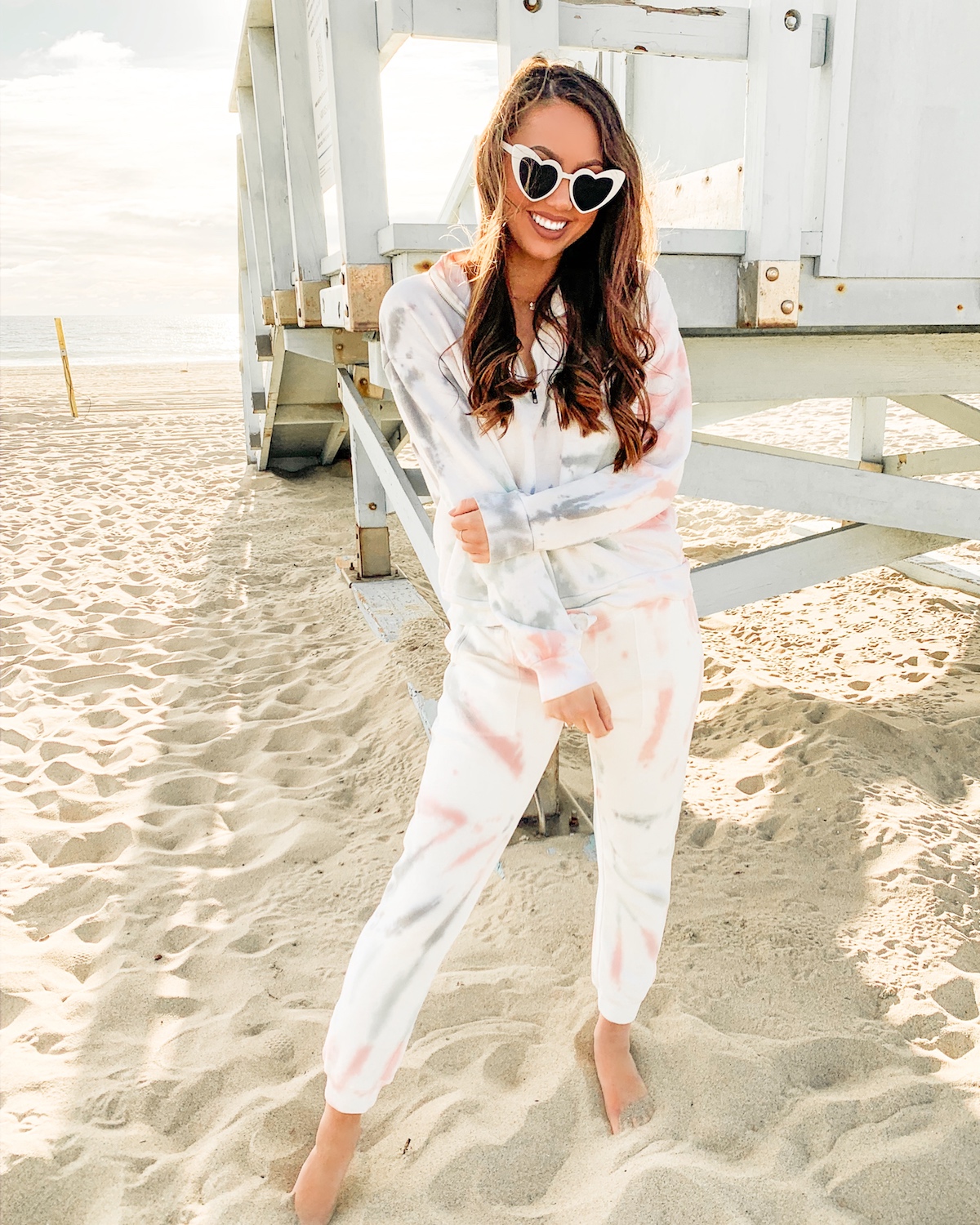 With at-home quarantining and social distancing due to COVID-19, we are going to be wearing a lot more cozy outfits in the days ahead. With that being said, I wanted to share a tie-dye sweatshirt and sweatpants outfit that's cute and cozy for days at home!
This set was sent to me by Vintage Havana and they have tons of cozy options that will help us look a little more stylish while in quarantine. Scroll to see more of this cute set. Also, I'm sharing what I have been doing to stay busy at home below.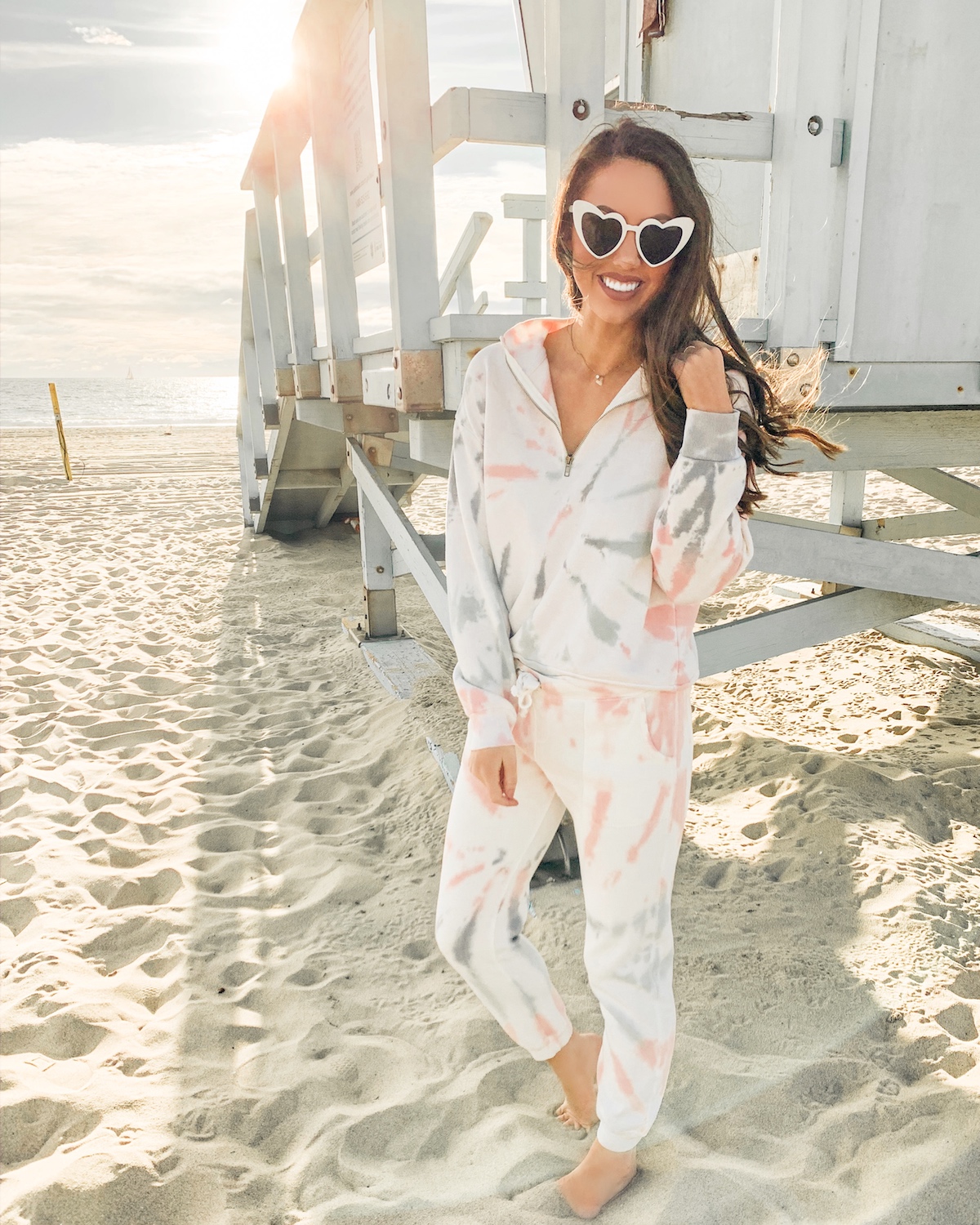 Aside from working, I've been going on a daily walk around my neighborhood. I try to do this a little later in the day if not at night because there are less people out at that time. I think it's important to get a little exercise and fresh air. In addition, I've been spending time decorating my LifePlanner and coloring in a color book. These "crafty" types of activities are very therapeutic, especially if you put on a playlist of your favorite songs. In addition, I've been working on a ton of blog content to get ahead for the new few weeks. If there is anything specific you want to see, let me know!
Also, I'm thinking of watching some YouTube videos to learn how to hand letter. I figured that I might as well try to learn a new skill.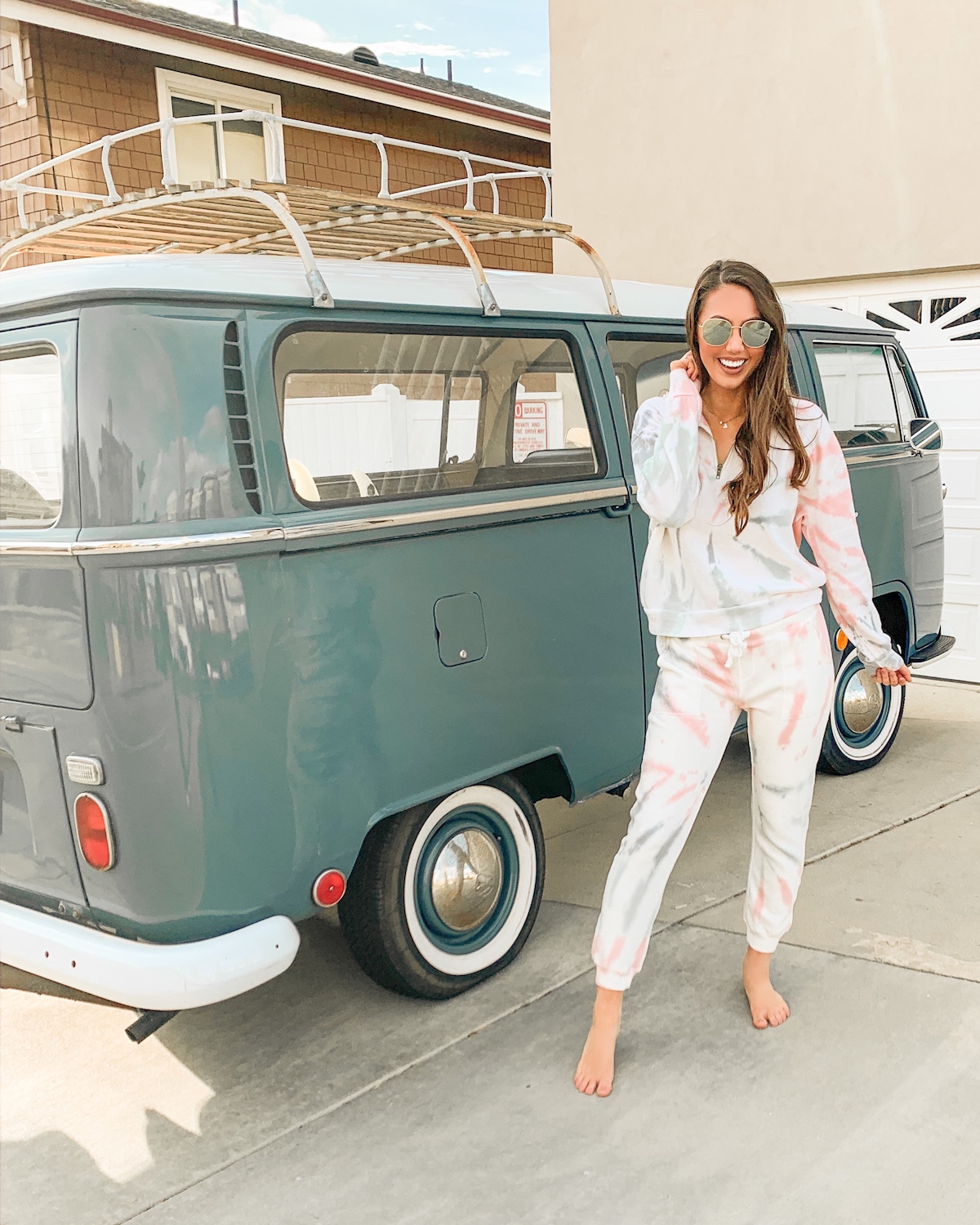 Aside from the above, I recently shared 6 other things to do while social distancing if you're looking for more ideas.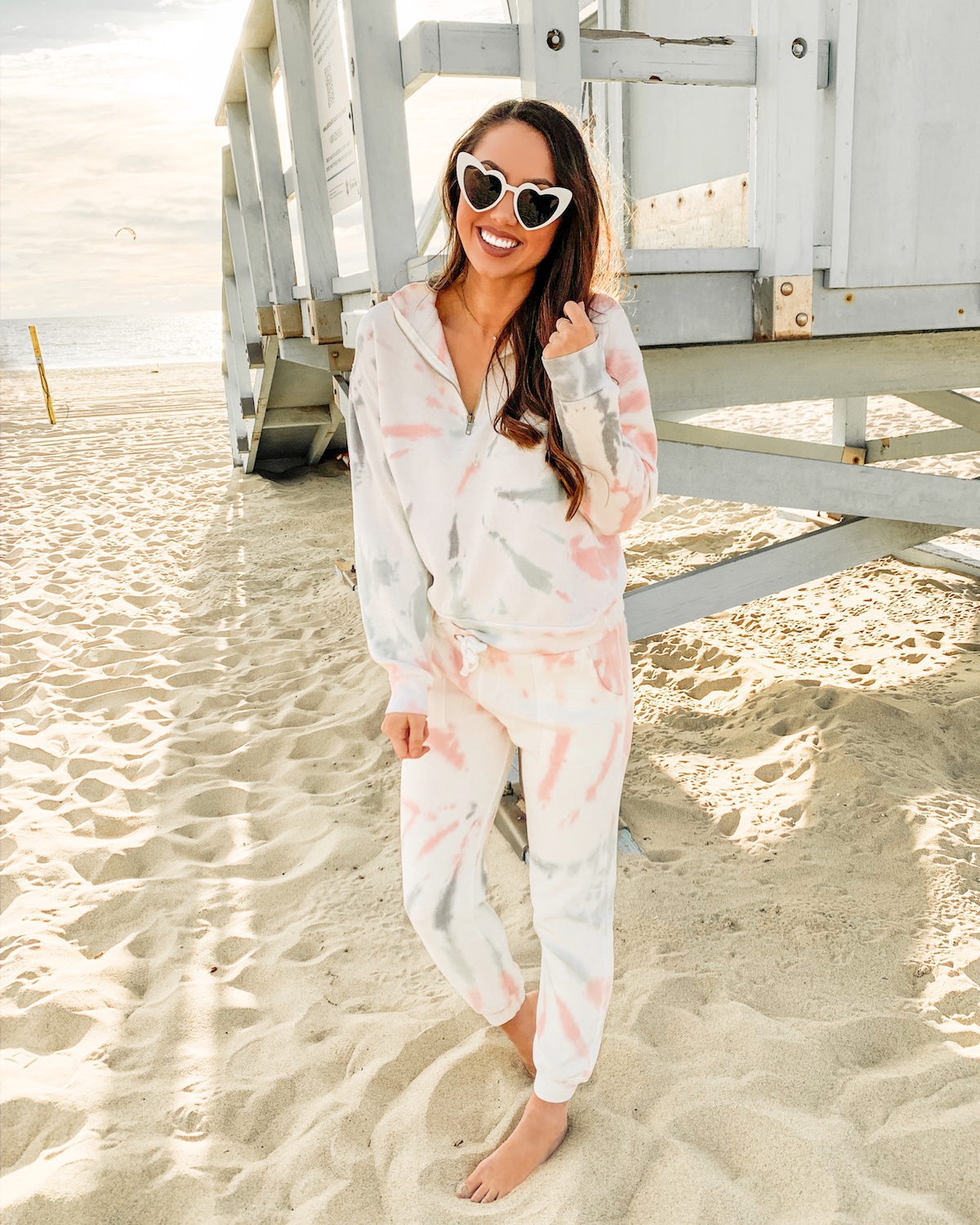 Outfit Details
Tie-dye sweatshirt and sweatpants are from Vintage Havana c/o
Thanks for reading!
xoxo Kendall