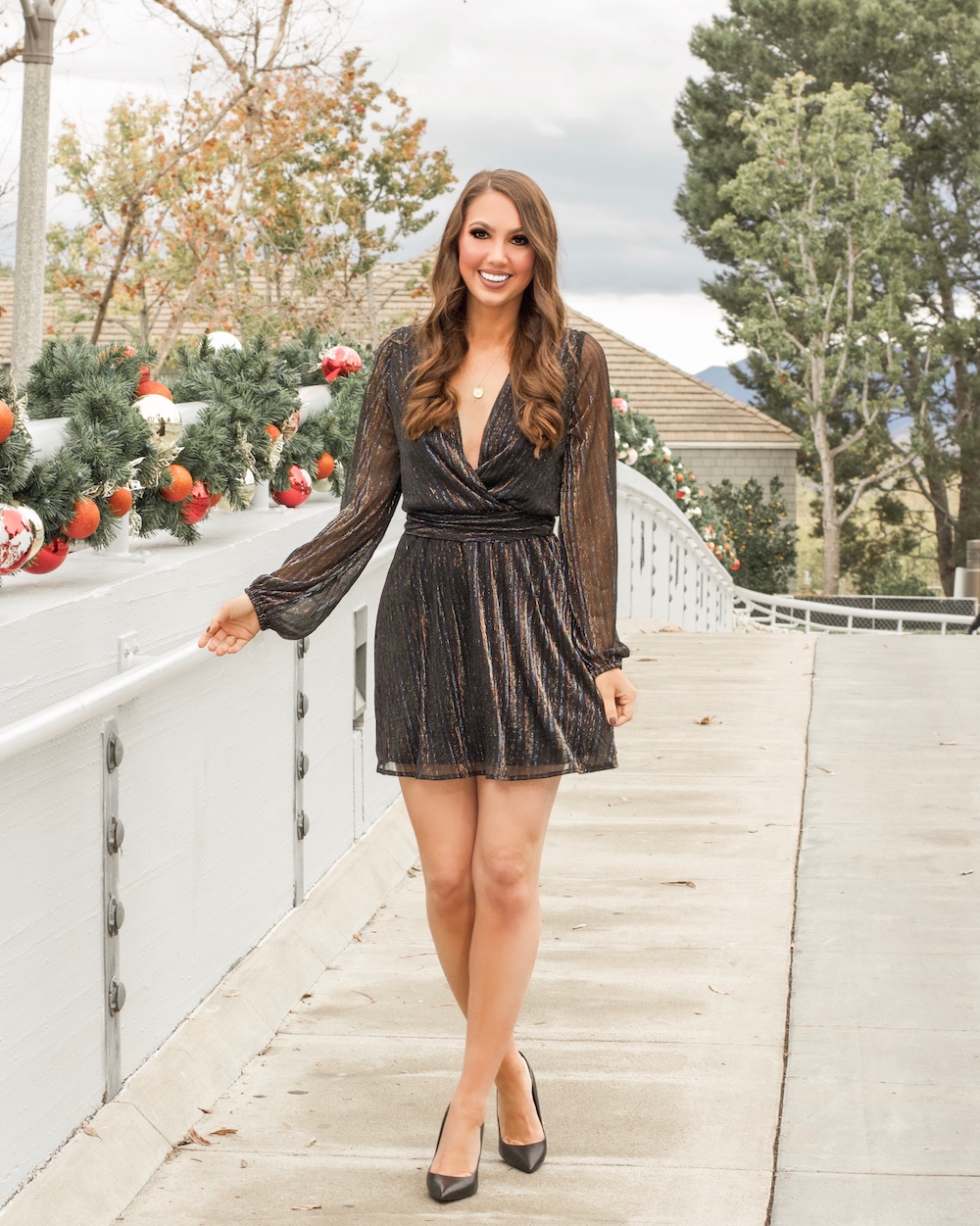 Since I know some of you are already thinking about NYE (me too, girl), I wanted to help you get a head start by sharing a NYE party dress! This long-sleeve, sparkly number is from CAllie Girl Boutique! When CAllie Girl reached out to partner with me this season, I knew that I had to style this dress!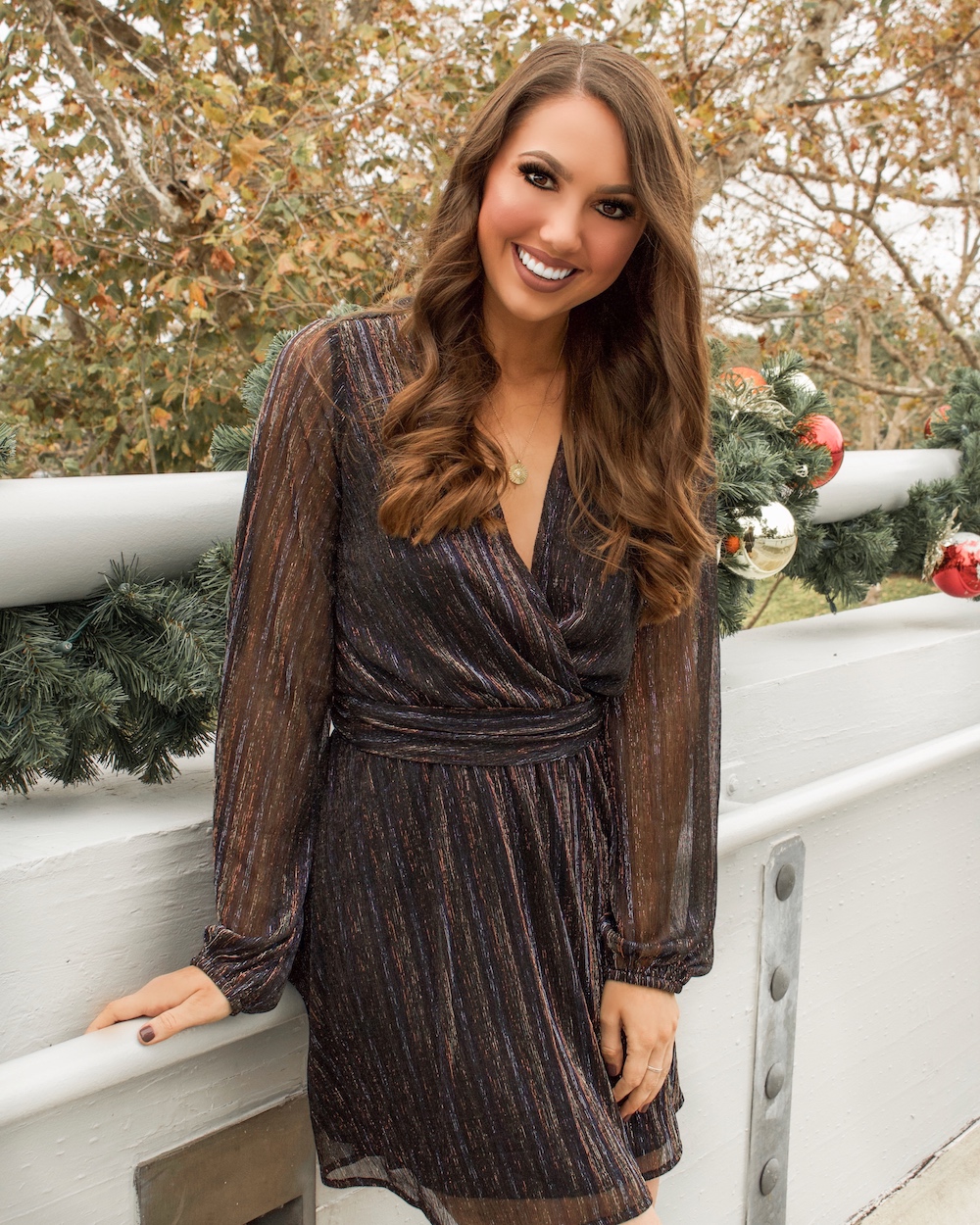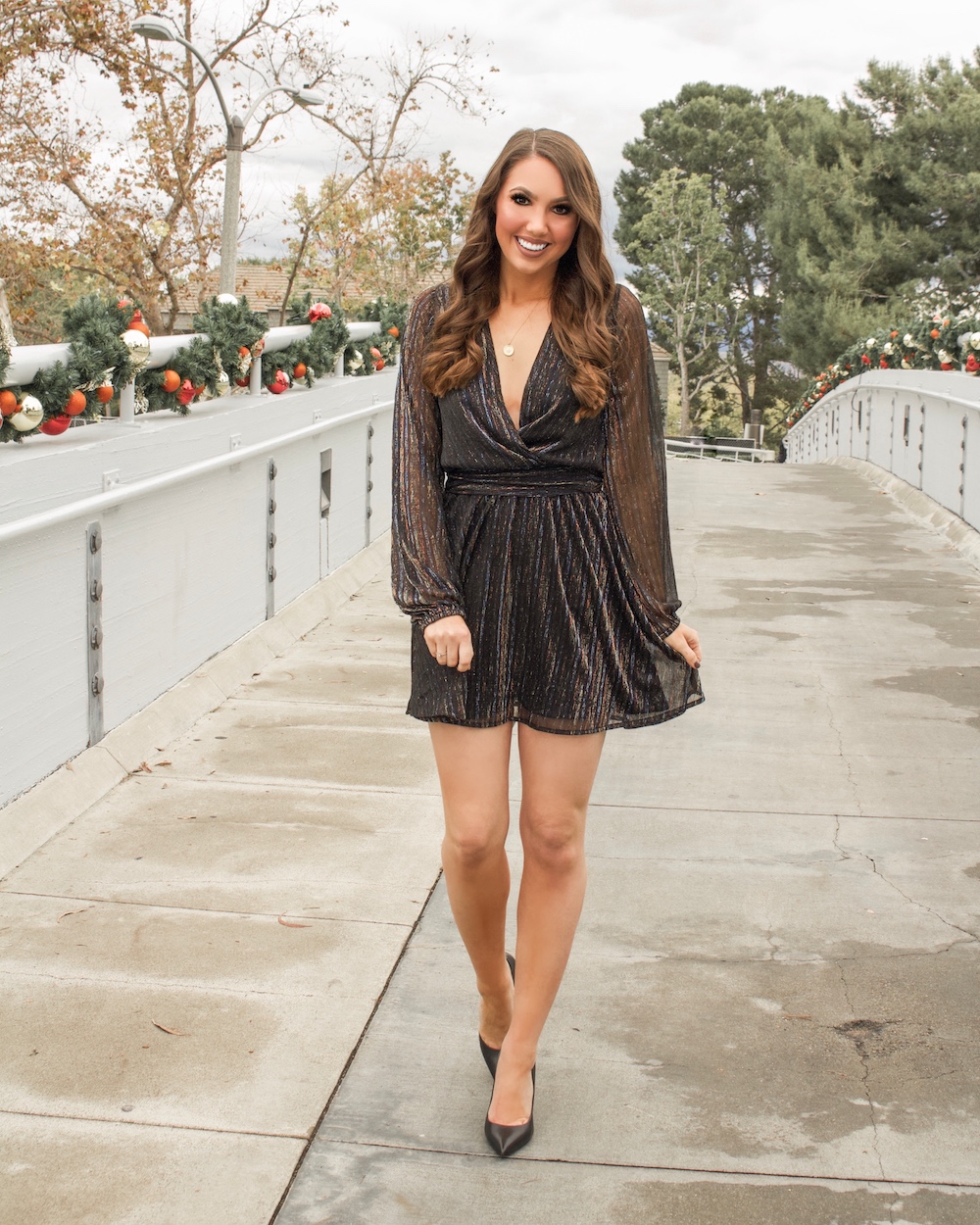 As you know, I'm a total girly girl and fan of all thinks sparkly! Naturally, I fell in love with this dress. I like that it's flowy, yet still makes a statement with the plunging neckline.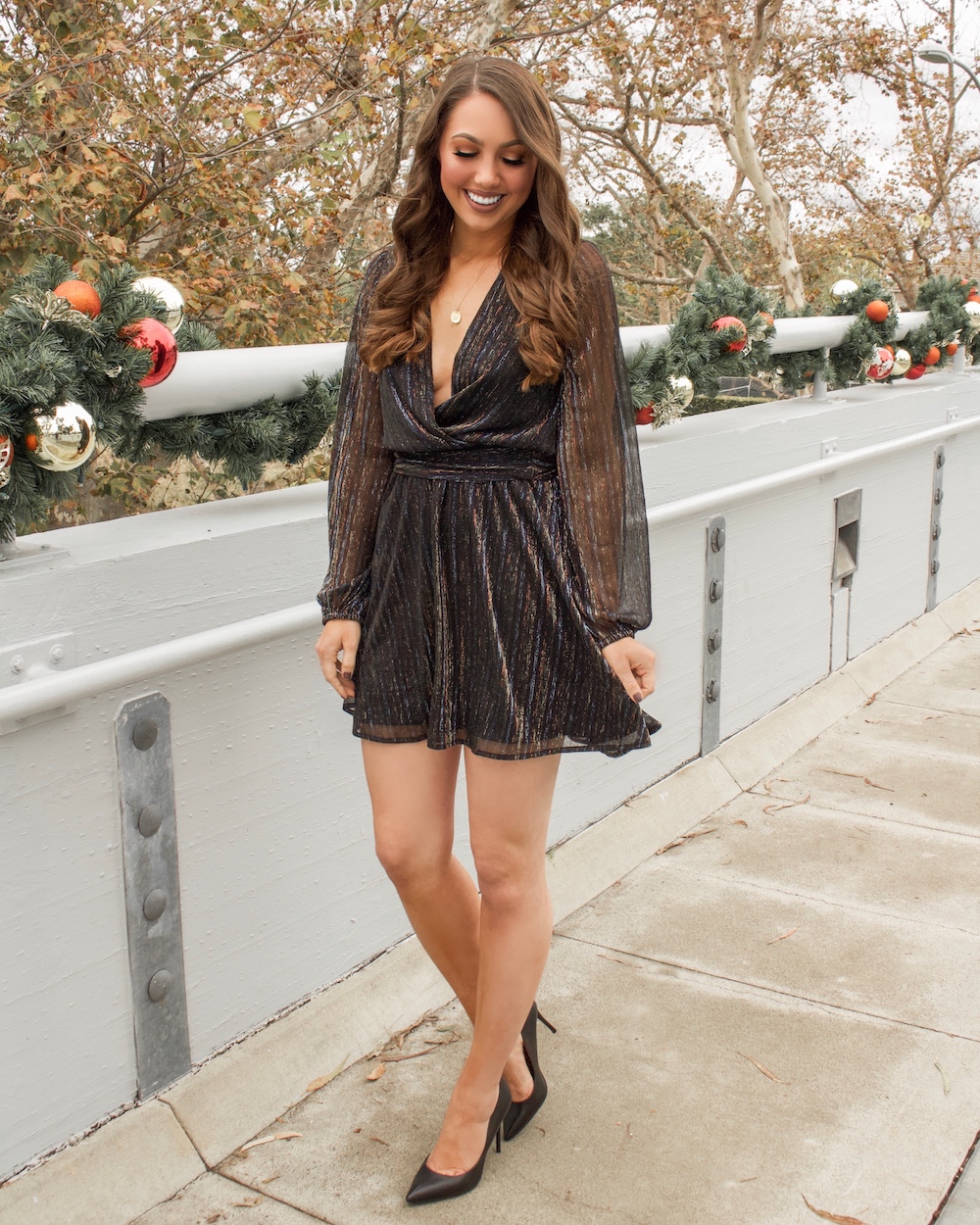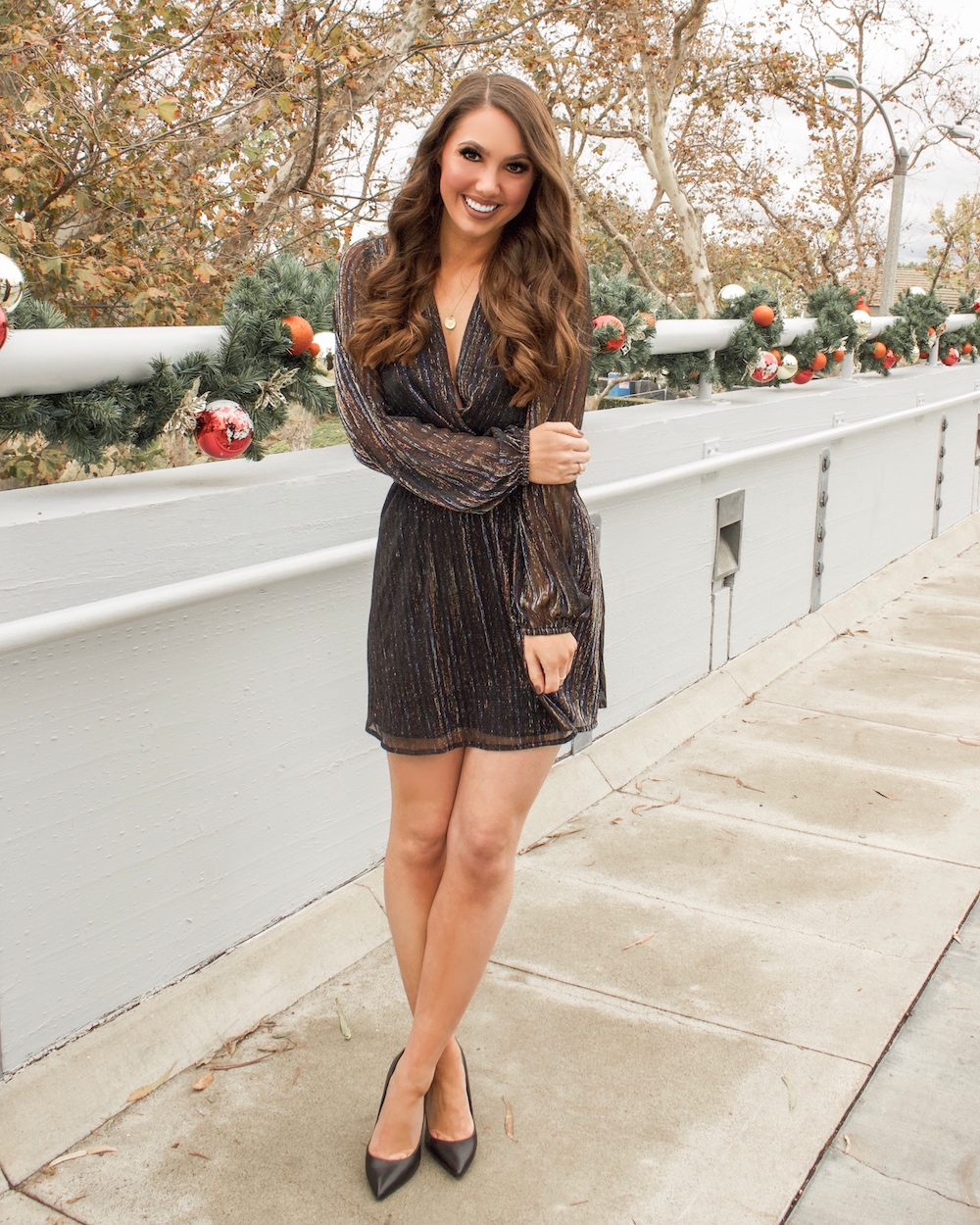 Also, for New Year's Eve I typically try to wear a dress that has long sleeves to stay a little warmer. Although these sleeves are sheer, a little fabric is better than none! I love how the sparkly pattern continues down the sleeves, really elongating the arms.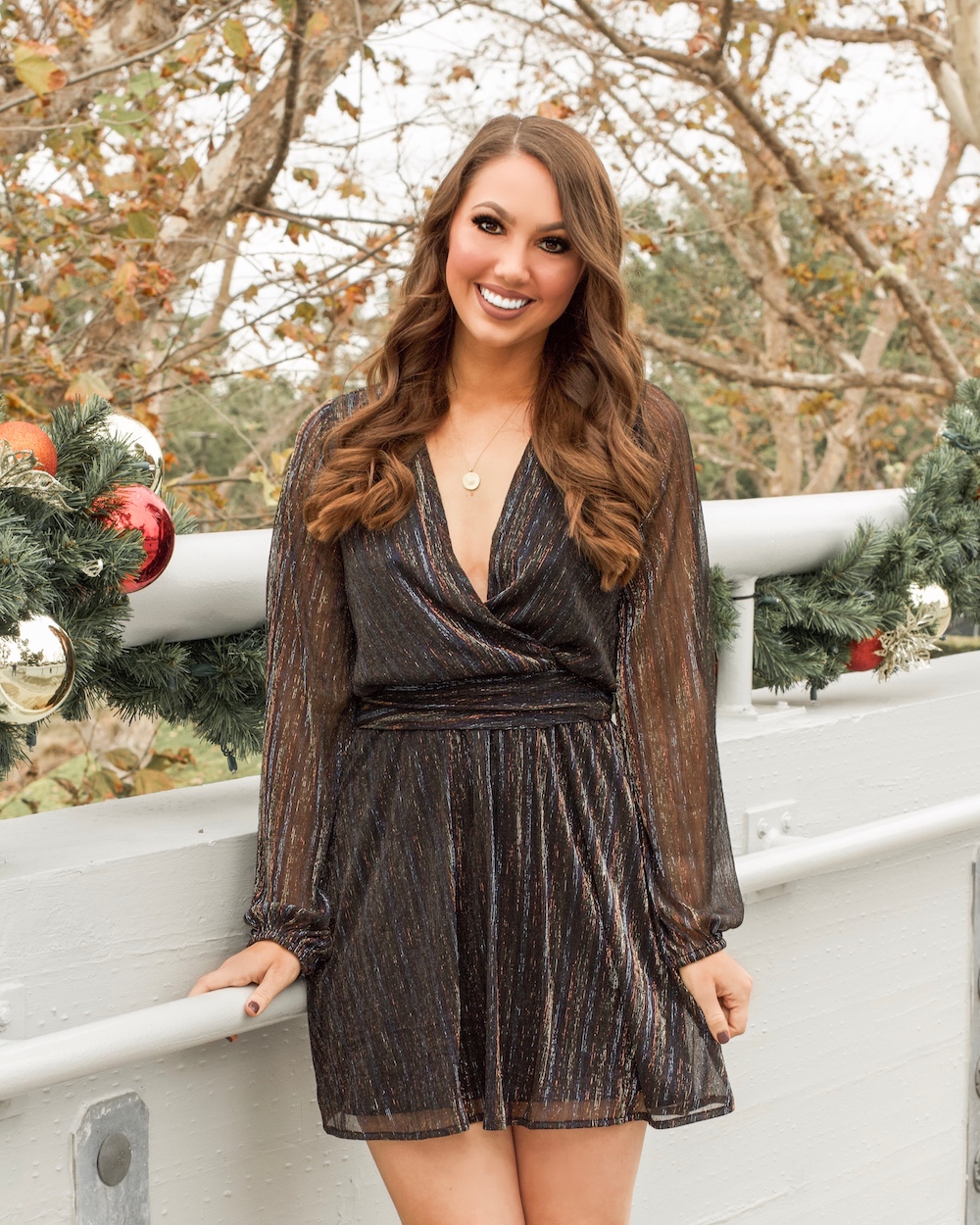 I'm so excited to dress up on NYE to ring in 2020! Why not start the new year in a fabulous outfit?!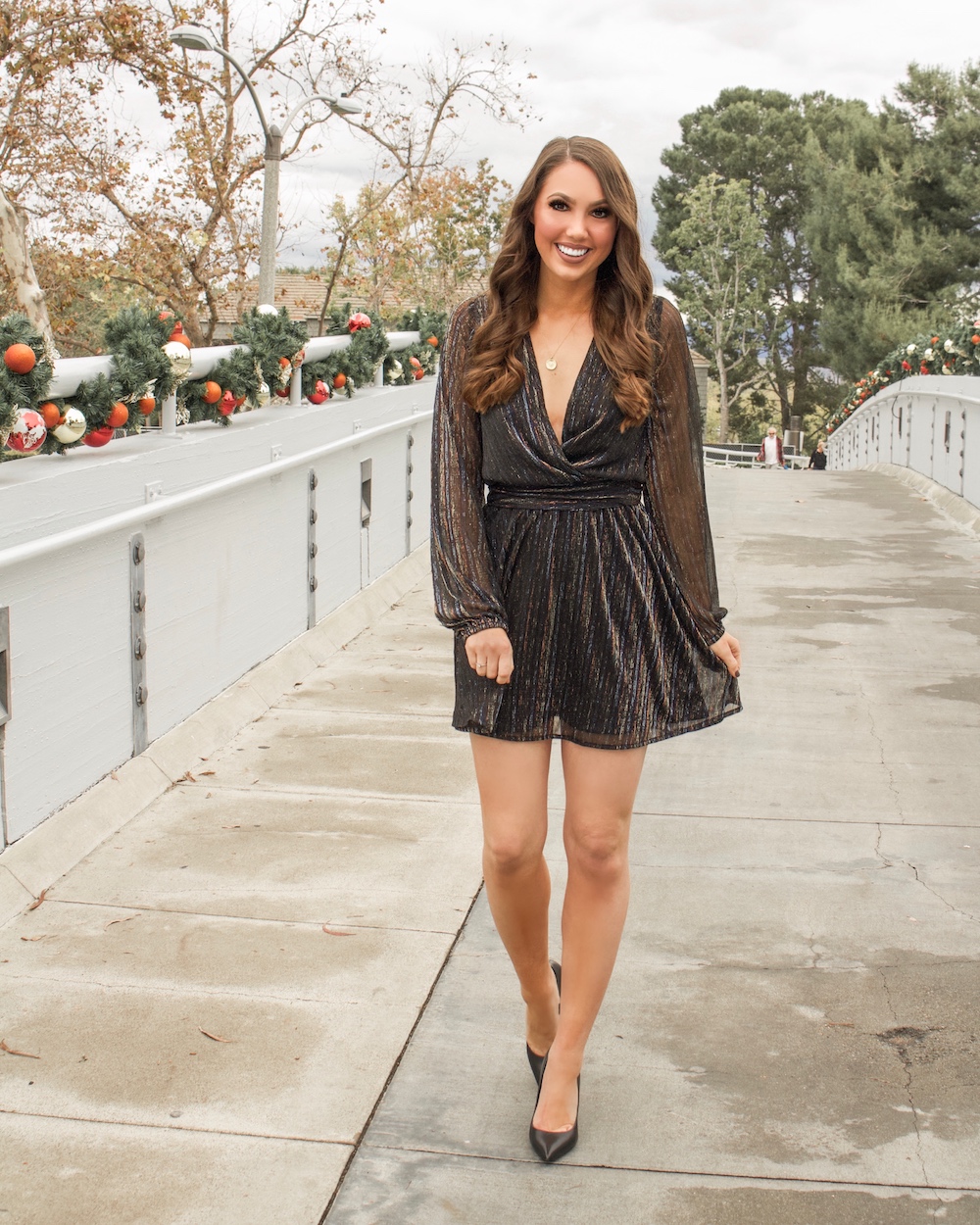 Make sure to check out CAllie Girl's Instagram to see what's new in the store! You can always comment on their posts or call them to put an item on hold such as this NYE party dress. My dress is available in store!
Thanks for reading! Looking for more NYE outfit inspiration?! Check out this sparkly silver dress!
xoxo Kendall
*This is not a sponsored post, however, the dress was gifted. All opinions are my own!