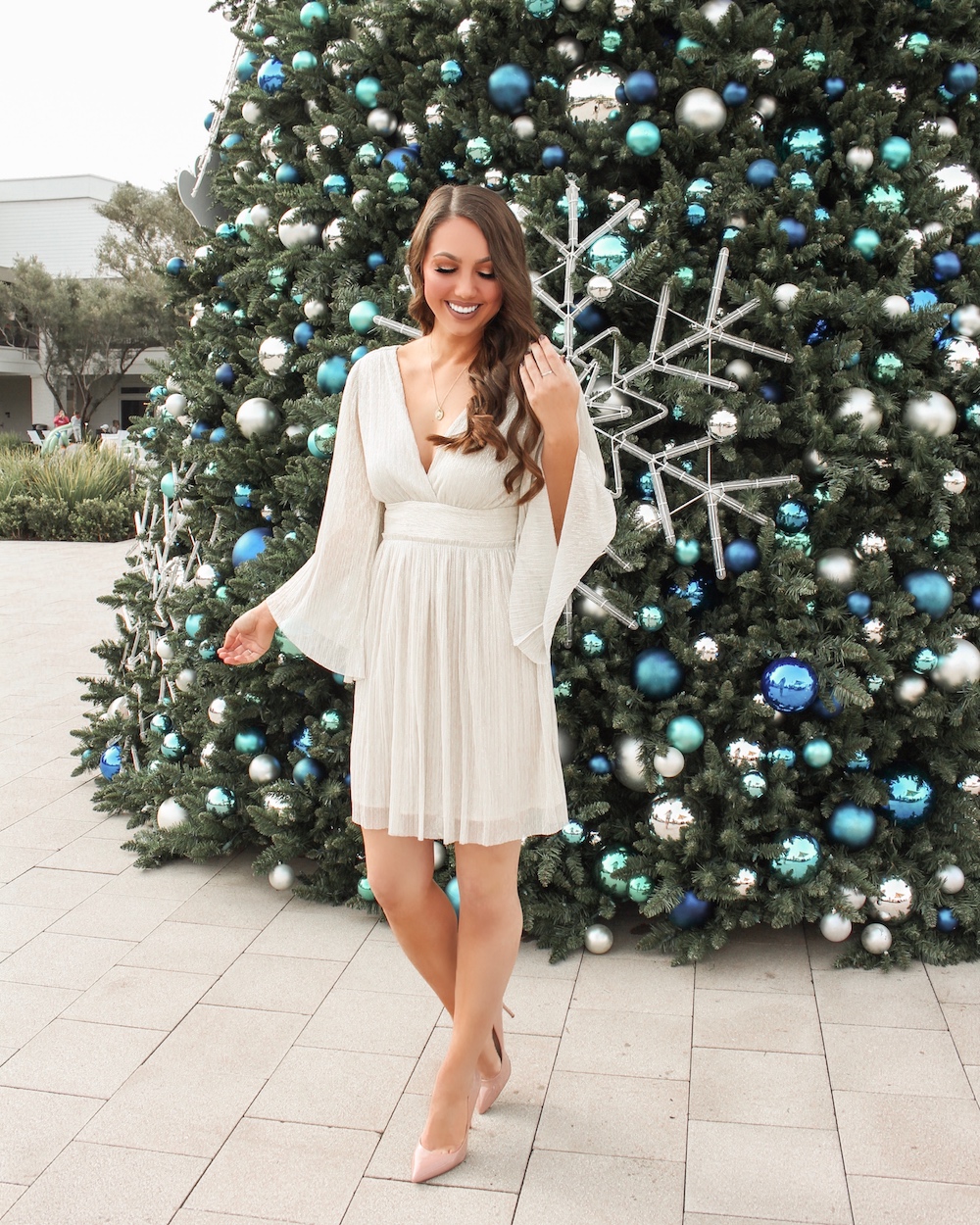 *Dress was gifted
Fun fact about me…I absolutely LOVE to dress up! A dress + heels, yes please! Recently, I found this beautiful silver dress at CAllie Girl and knew that I needed it for the holidays and NYE!
As my Orange County readers know, I'm a big fan of Callie Girl Boutique, located in Mission Viejo. They always have the cutest pieces that are on point with the season's trends!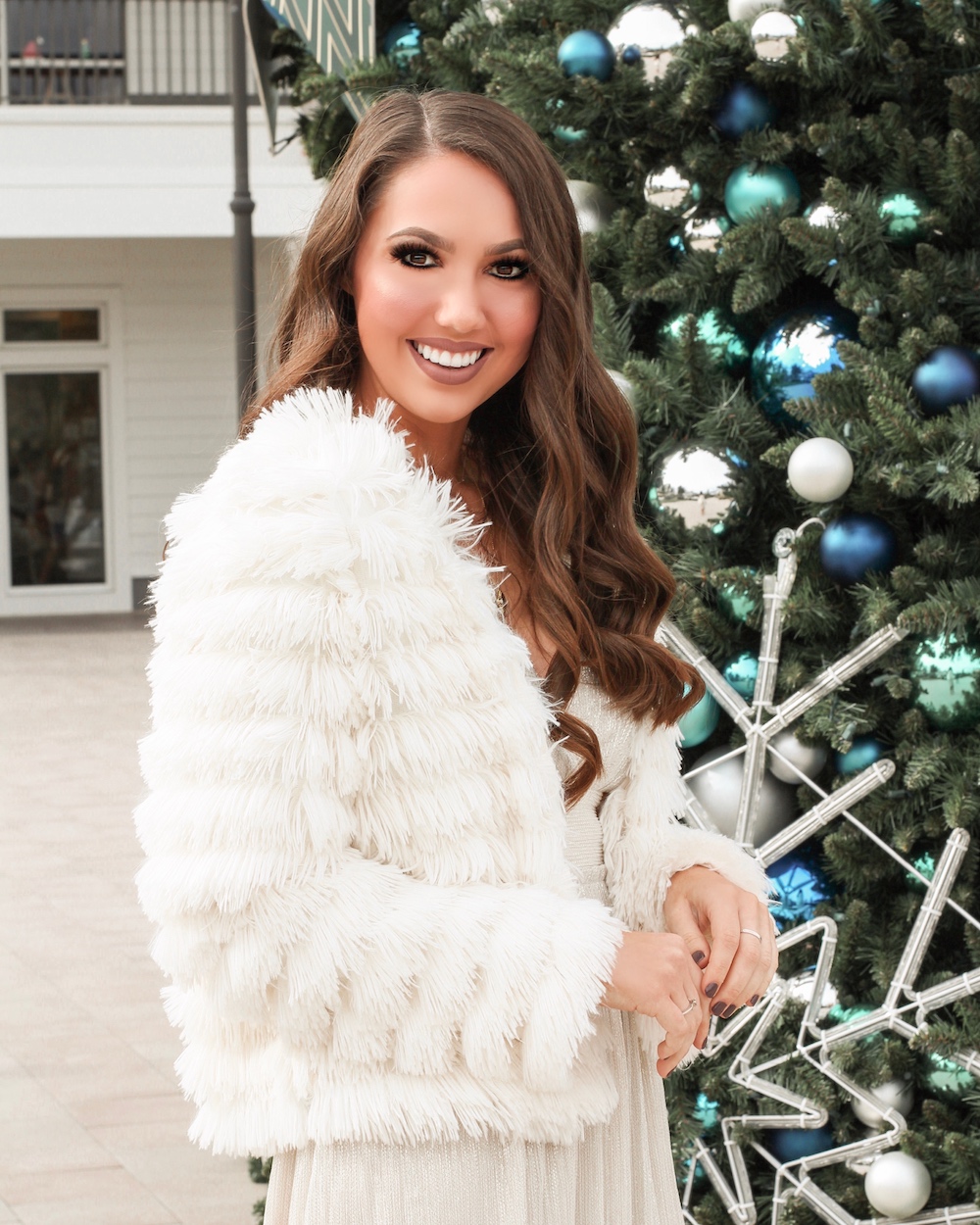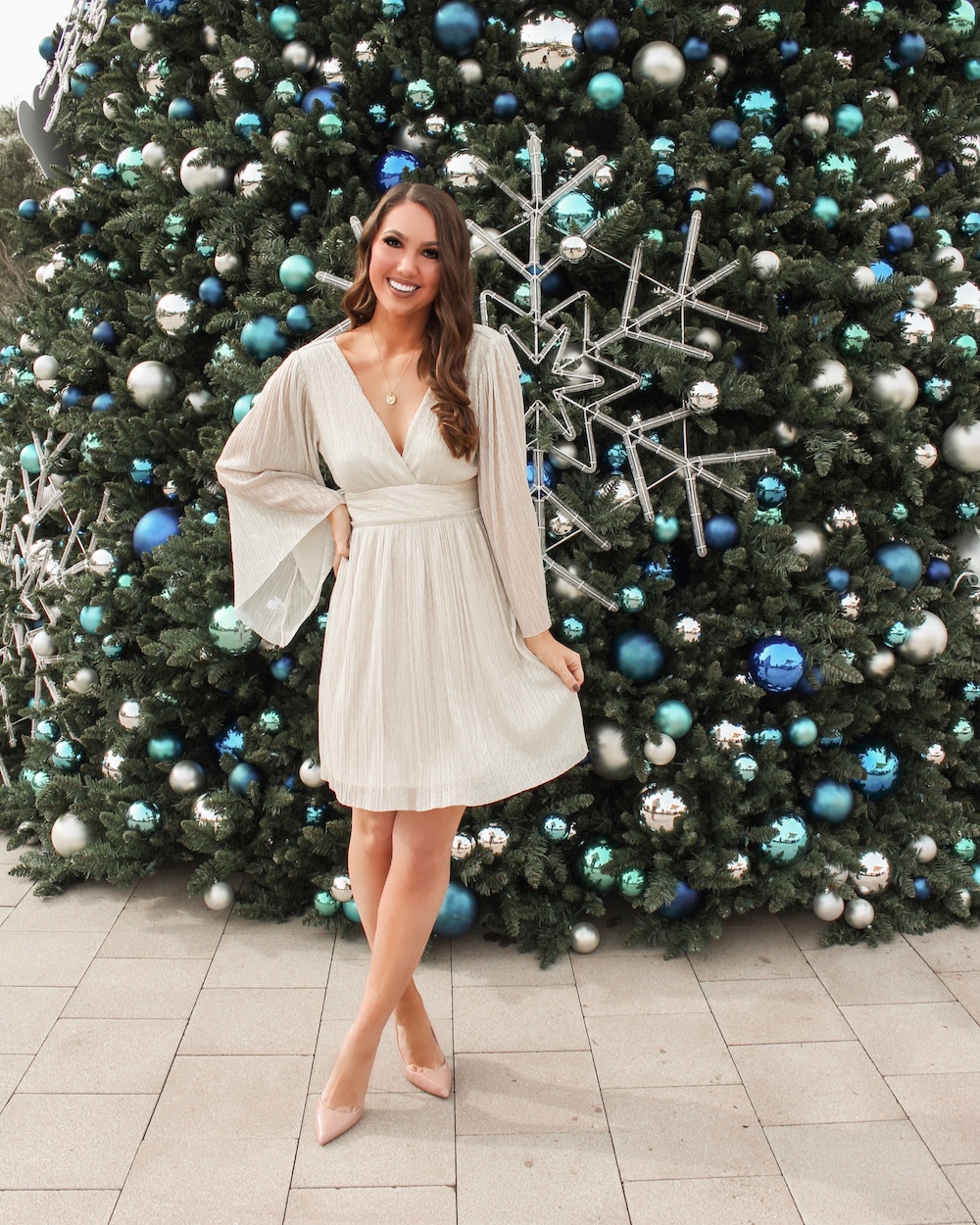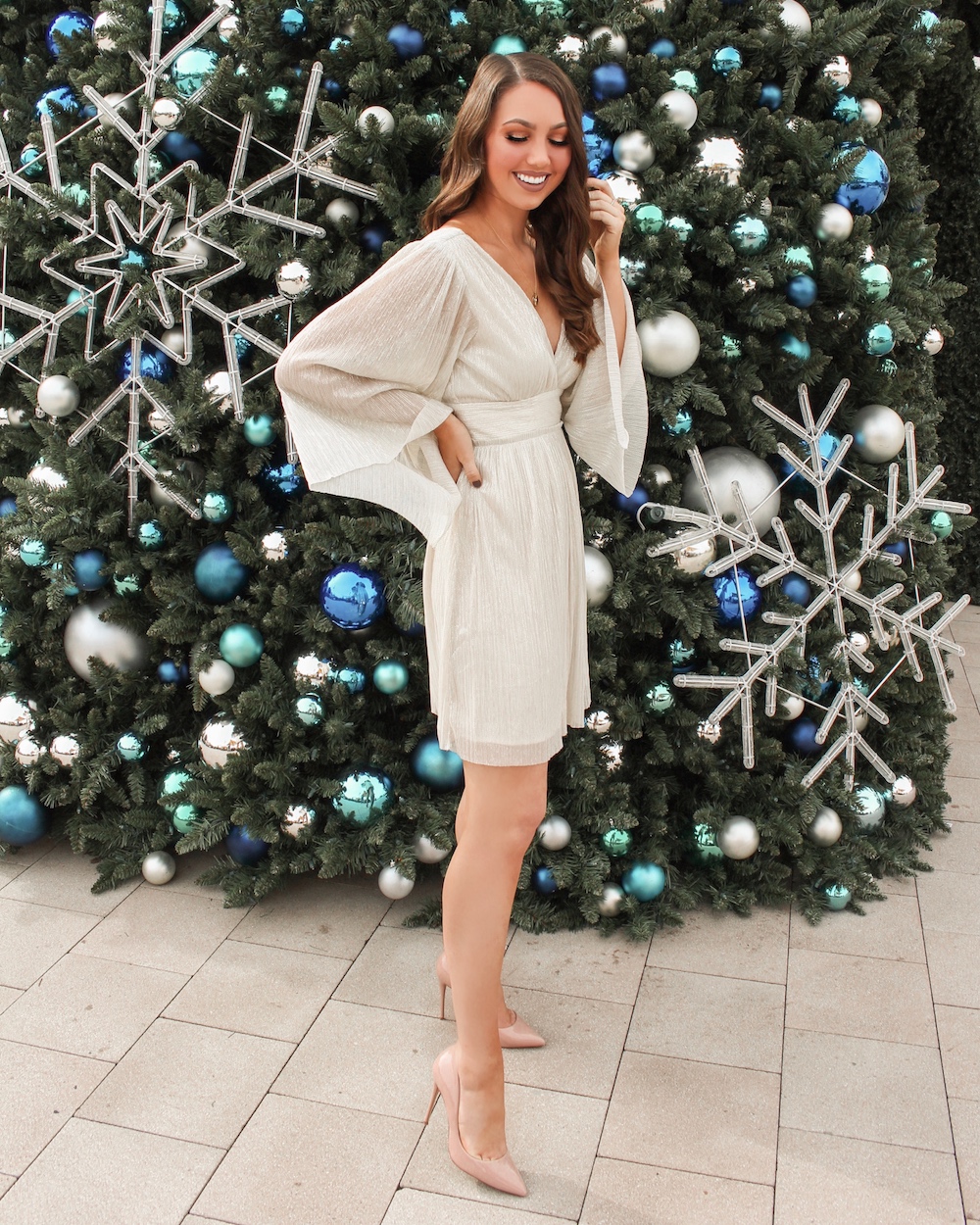 Anyways, when I tried on this dress, I fell in love. If I'm being honest, photos do not do it justice. It's so sparkly and beautiful in person. I'm calling it my "Angel" dress because it truly looks angelic.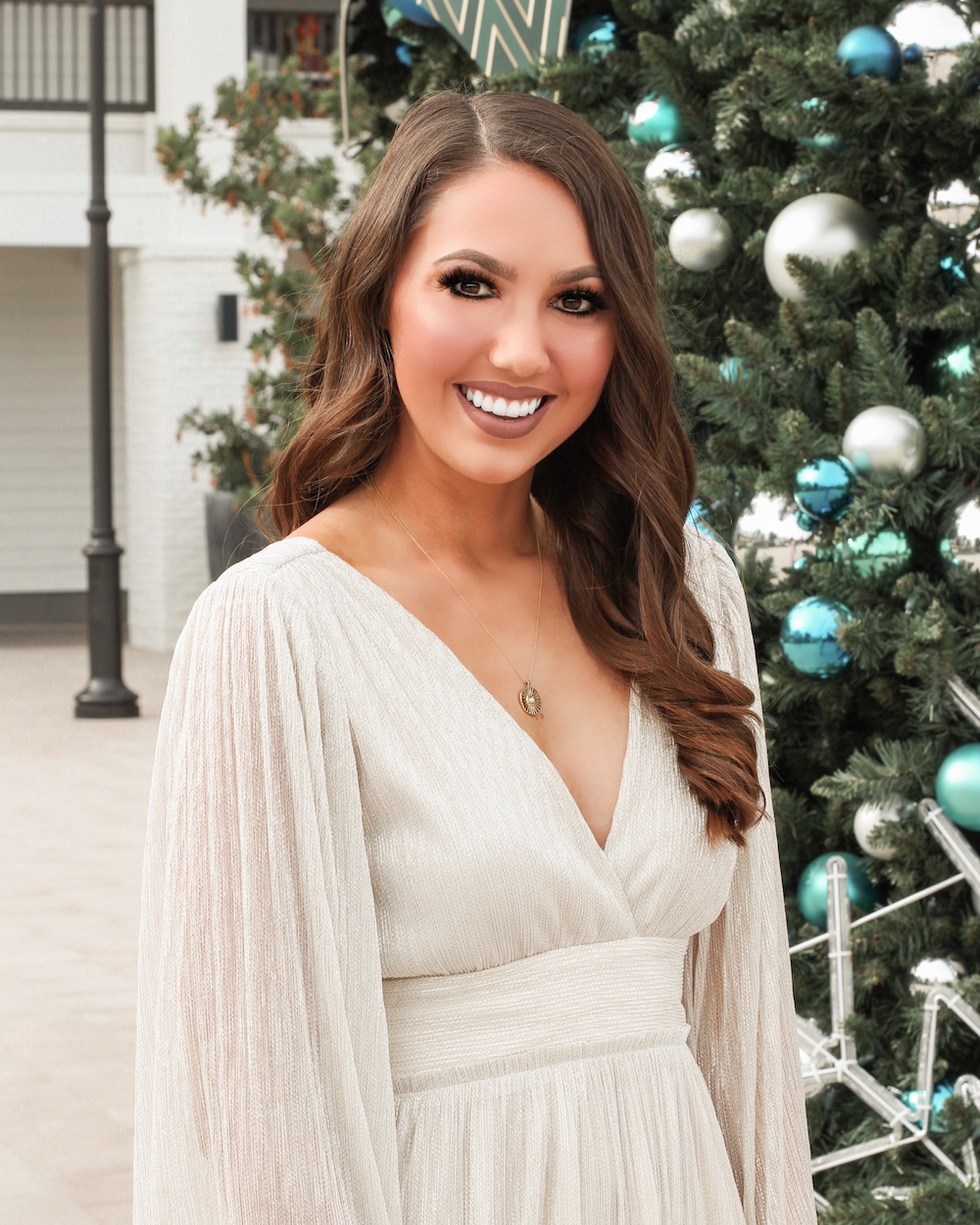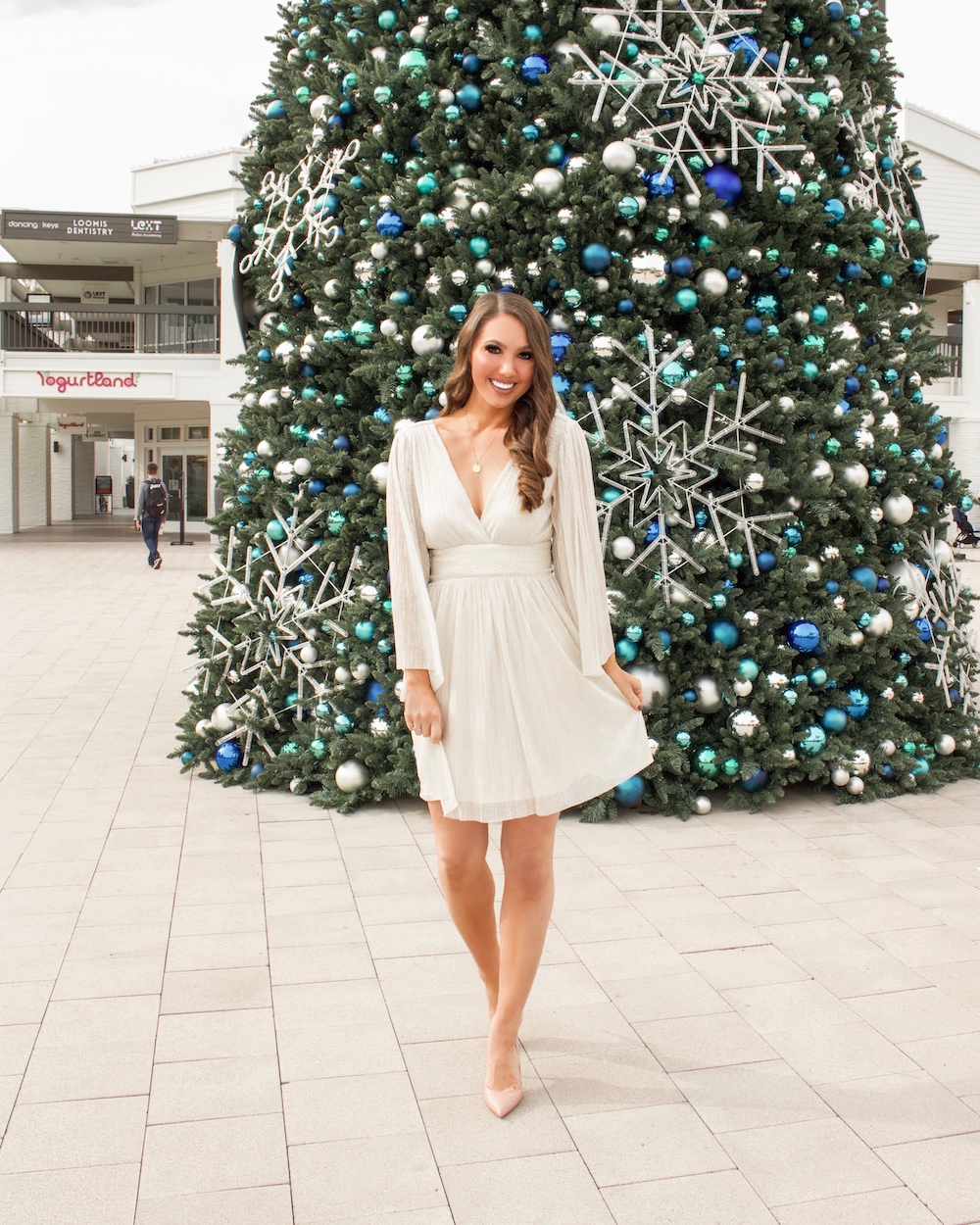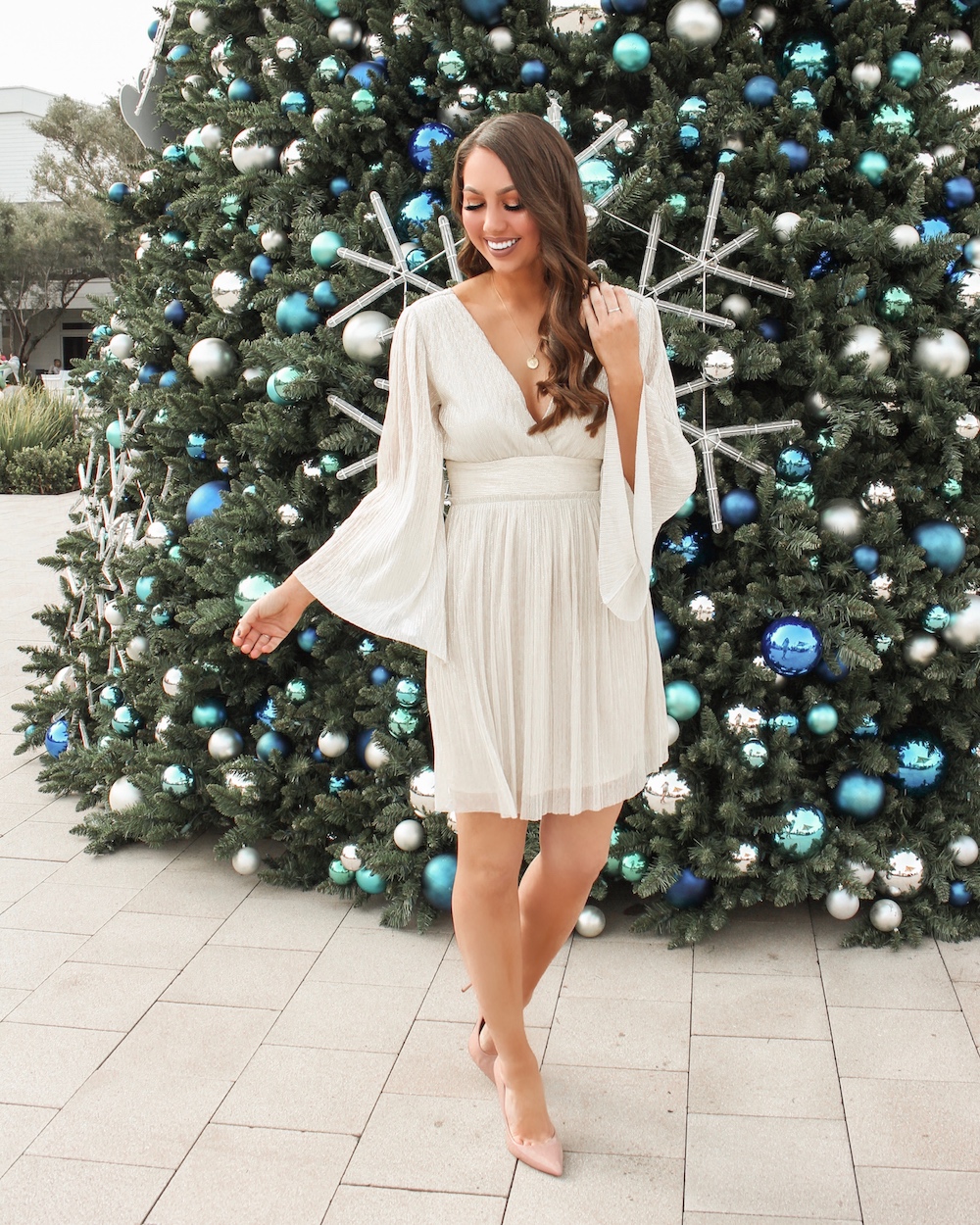 This classic Christmas party dress is one that you can wear for years to come! In addition, it's easy to style. Just add heels and jewelry and you're good to go! However, for an added pop of fun, I paired the dress with an ivory shag coat, also available at CAllie Girl.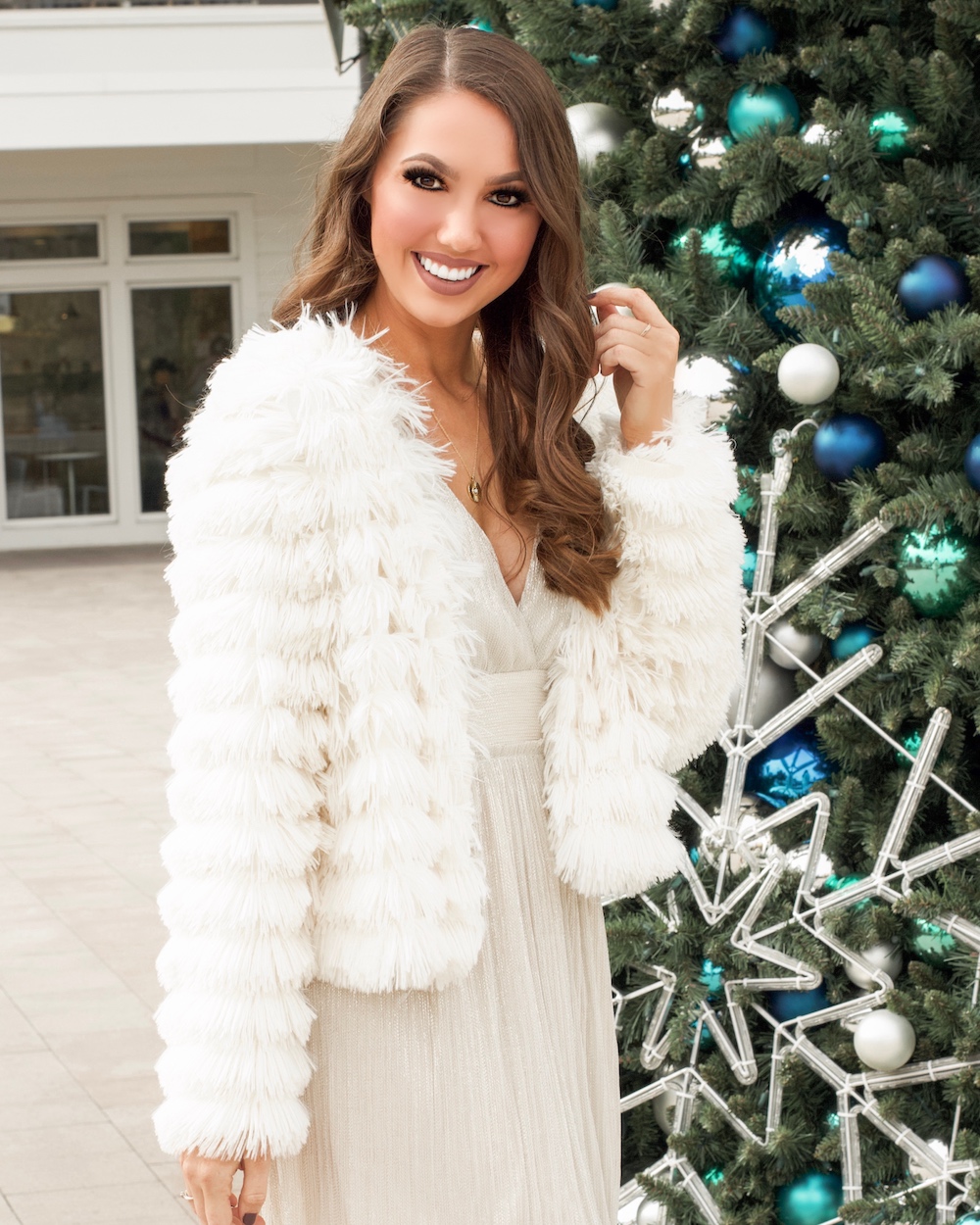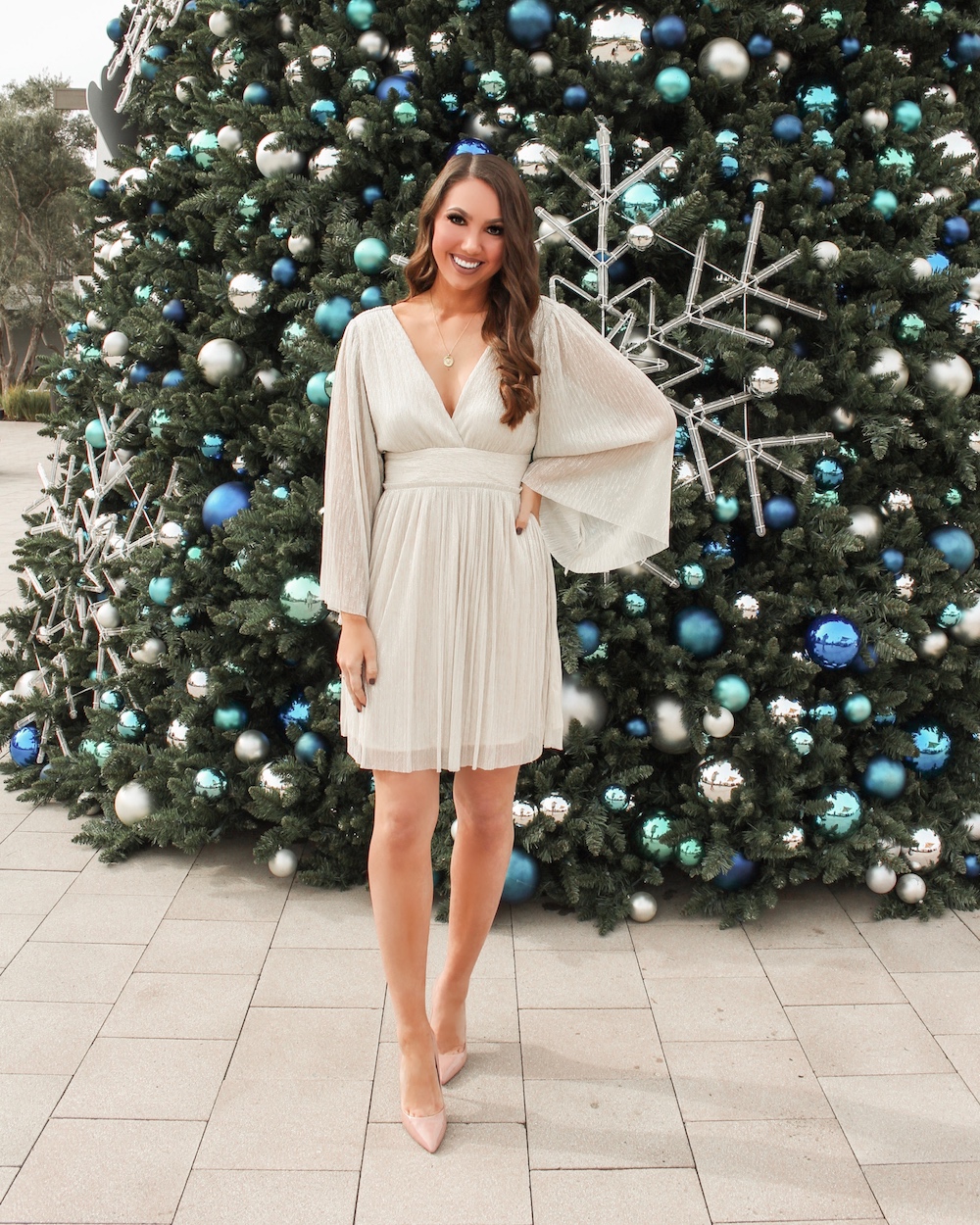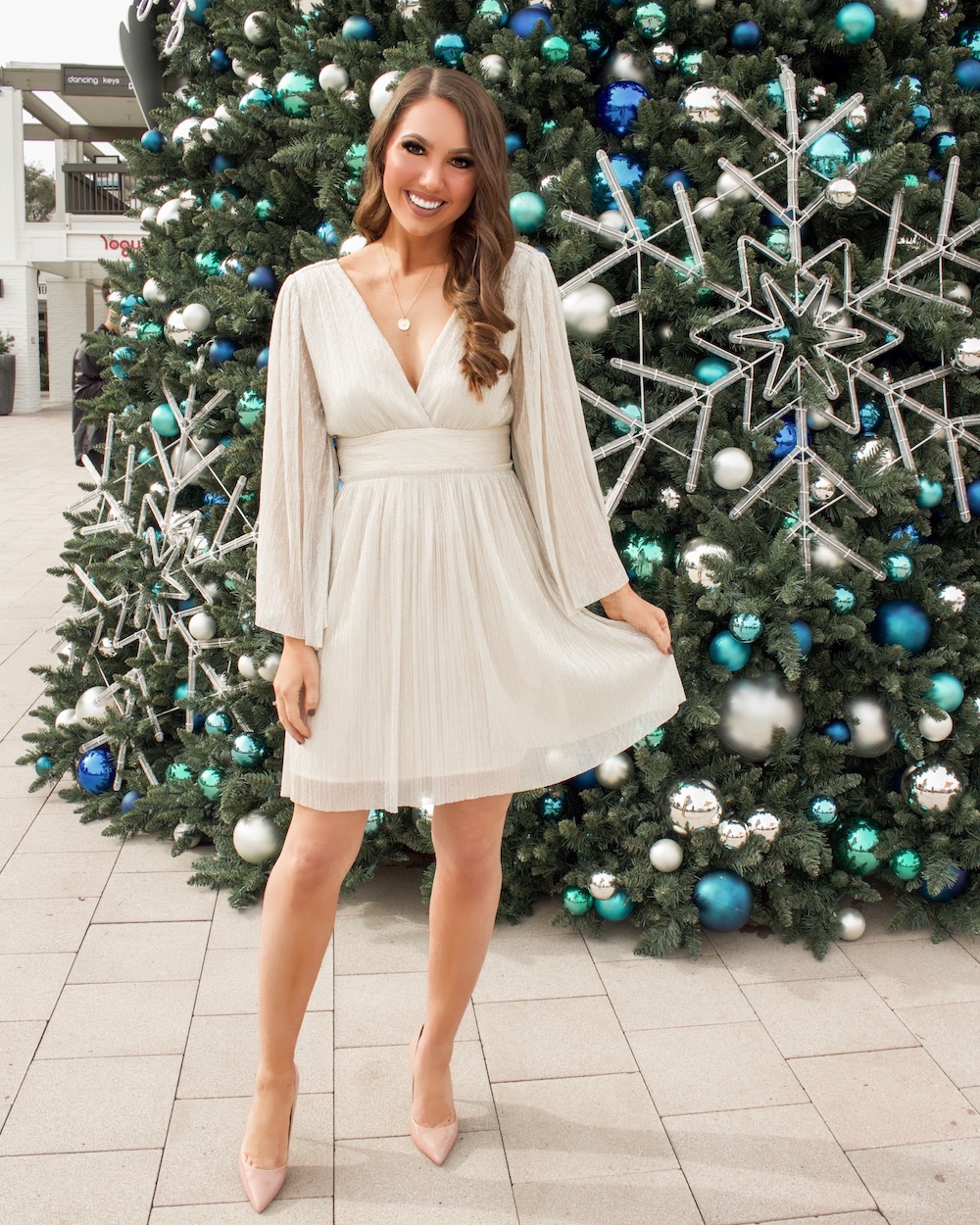 I want to note that the dress is only available in store, however, my shag coat is available both in store and online!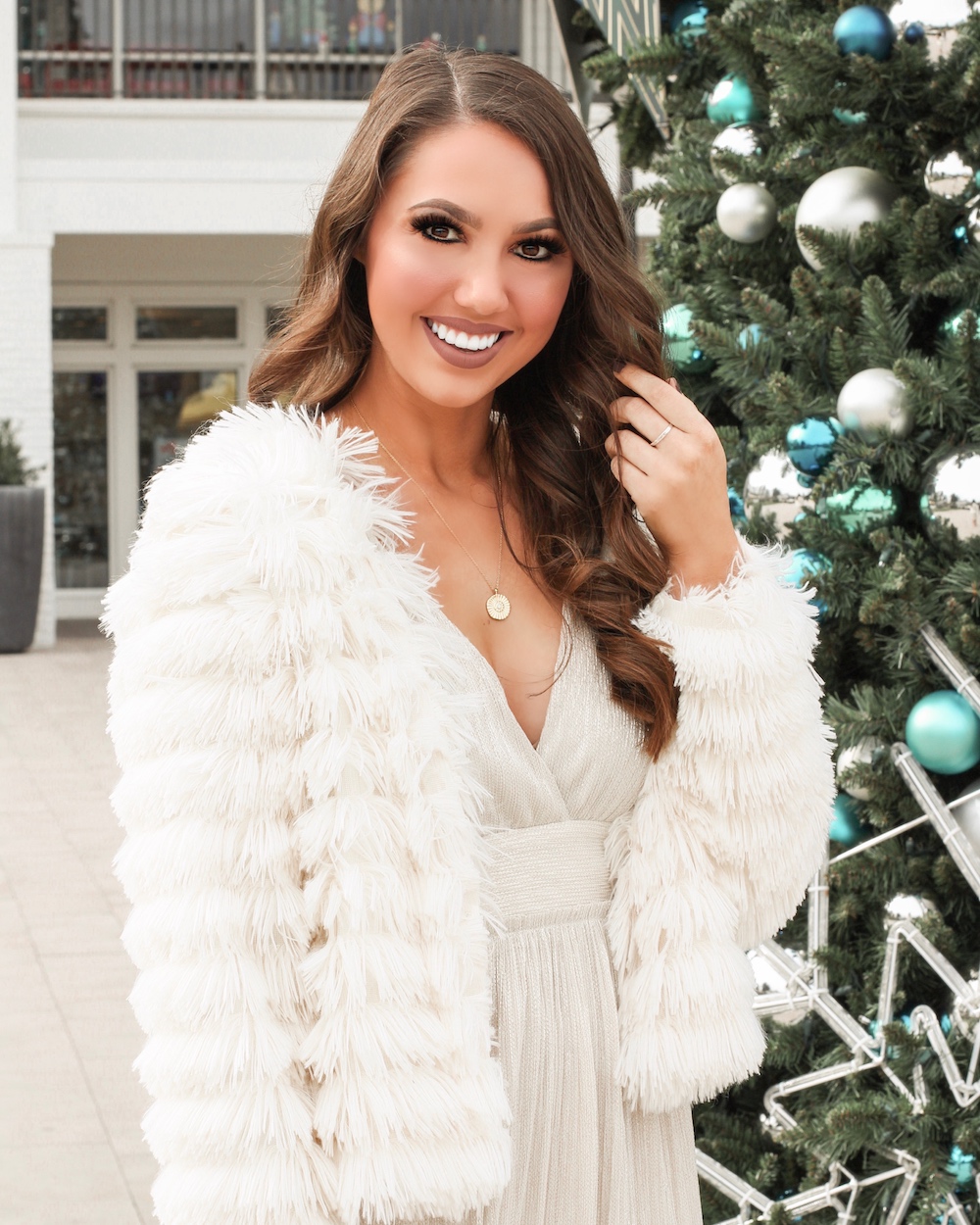 Make sure to check out CAllie Girl's Instagram to see what's new in the store! You can always comment on their posts or call them to put an item on hold!
Thanks for reading! Looking for more holiday inspiration?! Head over my to holiday page for more holiday party looks, gift guides + more!
xoxo Kendall
*This is not a sponsored post, however, the dress was gifted. All opinions are my own!