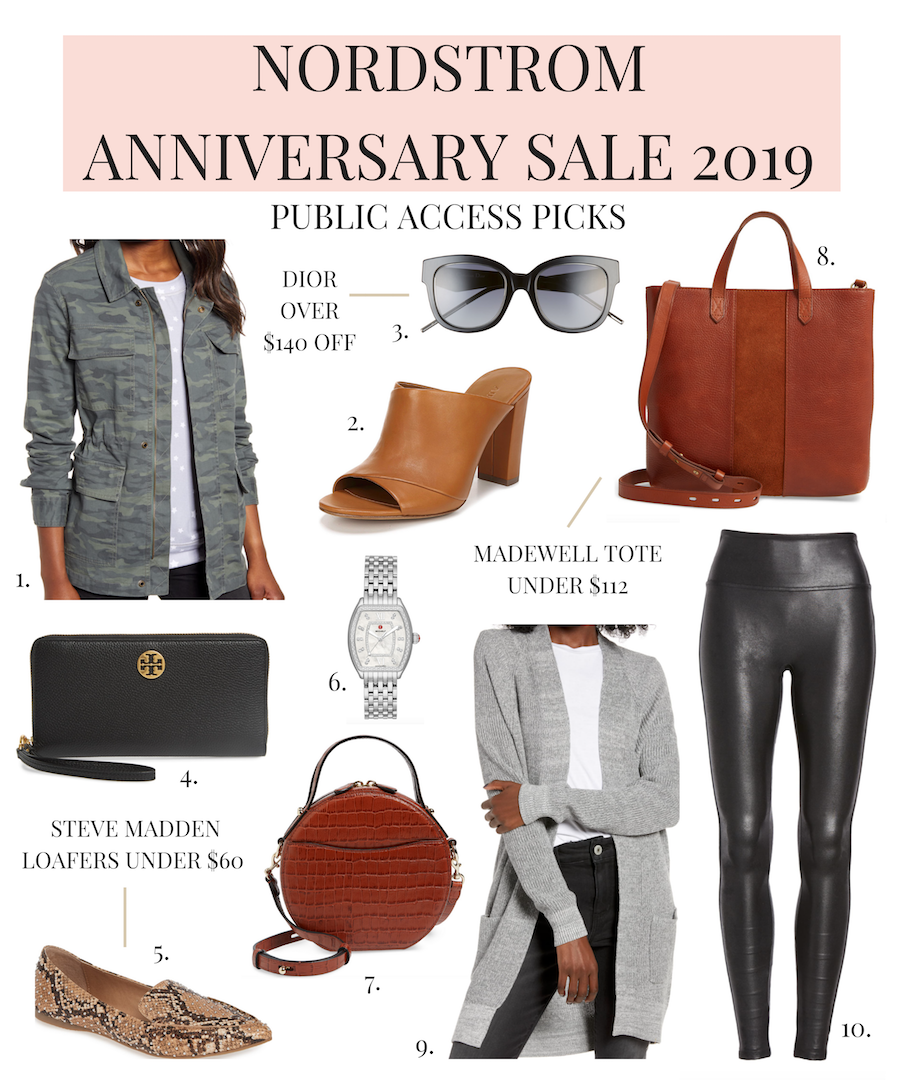 1 | 2 | 3 | 4 | 5 | 6 | 7 | 8 | 9 | 10
After a week of Early Access, the Nordstrom Anniversary Sale Public Access period officially starts today! This means that everyone can shop regardless of whether you are a Nordstrom cardholder or not. Since many people did not get to shop Early Access and many of the items I shared for that part of the sale have sold out, I wanted to share another round of my favorite picks.
If you watched my YouTube video on what I bought at the Nordstrom Sale this year, then you know that I focused on basics that can be worn again and again. I think that picking up these Spanx faux leather leggings are a must. They are so versatile and you can dress them up or down!
Another great deal is this Madewell tote bag! I use my Madewell tote multiple times a week and this one, which is very similar, is under $112! Also, I'm in love with this camo utility jacket! I have a similar item and I wear it ALL the time! Perfect for fall.
I want to note that some items have been restocked here and there so if there is something you really want, keep checking back. Many people return items during the sale and sometimes if you visit your local Nordstrom you will luck out and find the item you want. The other day I found two "sold out" hats in the store so just keep checking back! You never know.
Thanks for reading! First time shopping the sale? Check out my Nordstrom Anniversary Sale shopping tips! Let me know if you have questions about sizing or restocks! I'm happy to help you find the items you're looking for.
xoxo Kendall