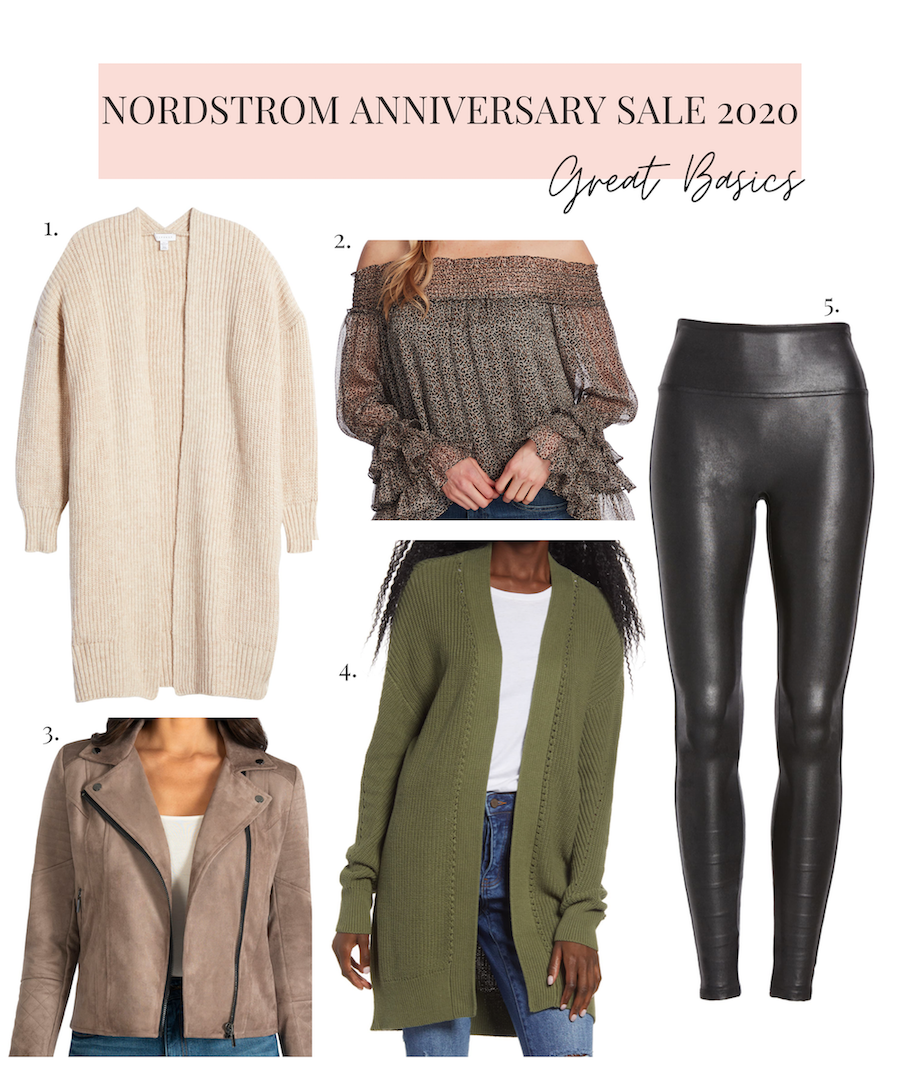 The Nordstrom Anniversary Sale 2020 Early Access period starts TODAY for top level Nordy Club cardmembers! While many of us, myself included, cannot begin shopping yet, I wanted to get this post up so that some of you can use it if you are already able to shop. Learn more about when you can shop here. In this post, I'm sharing ALL of my TOP Nordstrom Anniversary Sale 2020 Picks! In follow-up posts, I'll share items I'm loving that are still in stock + what I purchased. Now let's get into this year's sale!
– Great Basics –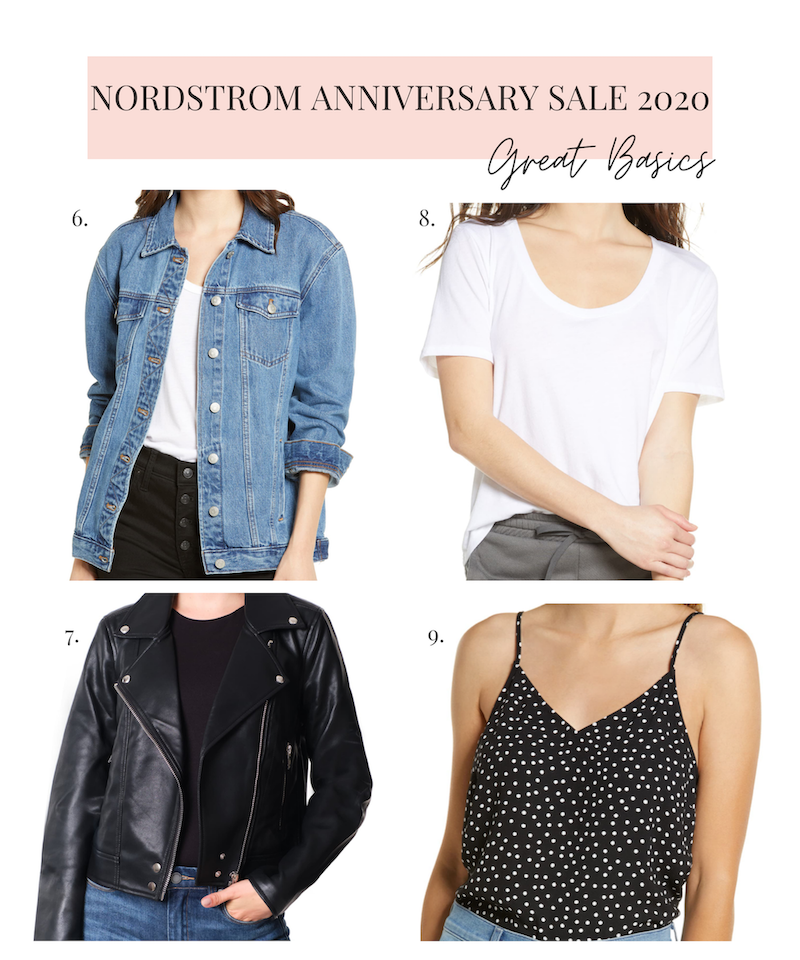 On the first image in this post + the above one, I'm featuring great basics! These are pieces that I feel you will wear over and over and style in many ways. My favorite type of pieces! Long cardigans like this BP cardigan and this Topshop cardigan are always the first to sell out. Both are offered in multiple colors! How cute would these be layered with a t-shirts and styled with jeans and booties?!
Other VERY popular items every single year during the sale include these faux leather Spanx leggings and this faux leather Moto Jacket. I own the Moto jacket and wear it ALL the time during the fall and winter + for nights out!
– Workout Wear –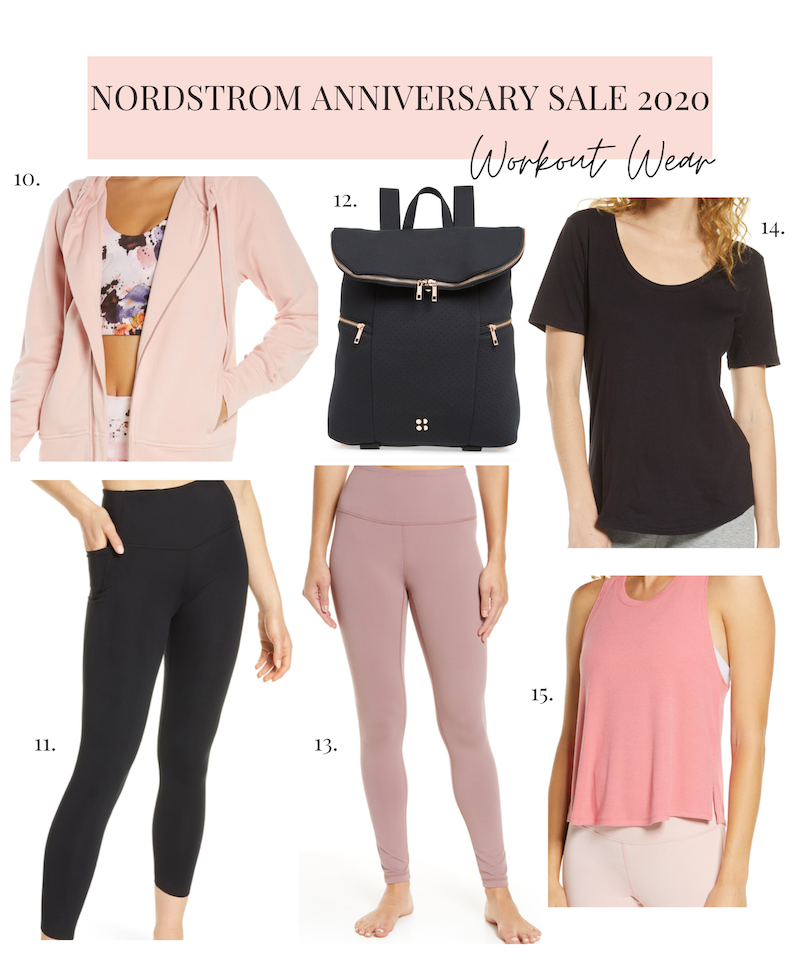 The Anniversary Sale is the perfect time to stock up on workout wear essentials. My recommendation? The Zella leggings! Both the 7/8 leggings and the full length ones are on sale! I'm also crushing on this Asymmetrical Hoodie in pink!
– Loungewear –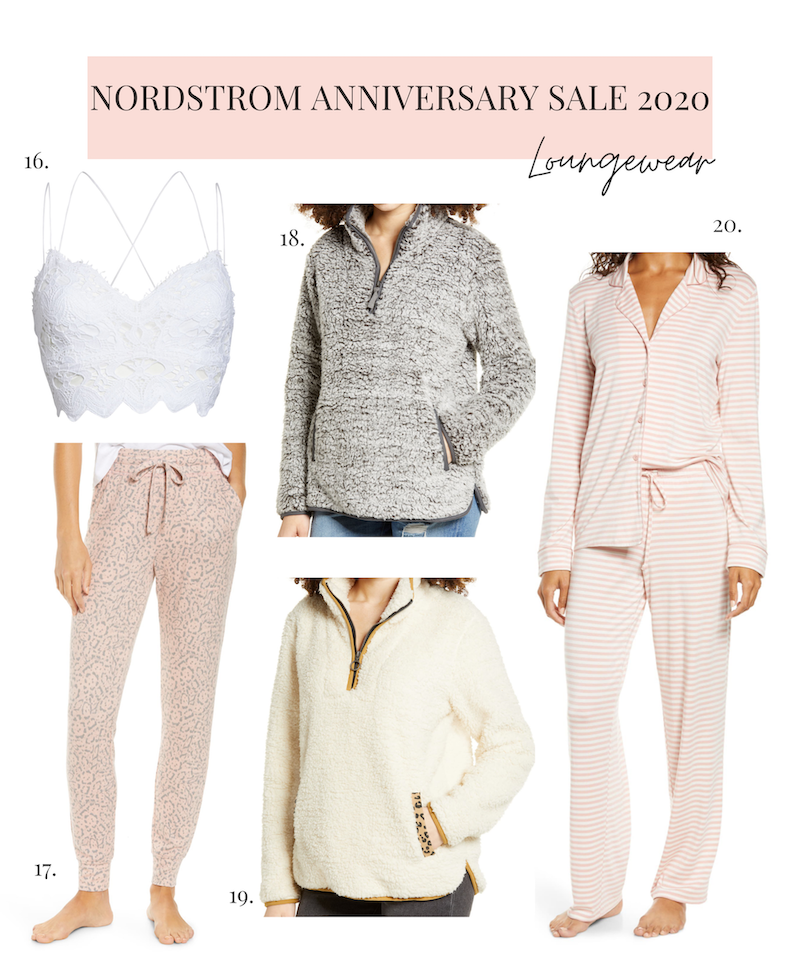 Who doesn't love loungewear?! There are so many cute cozy items this year! I'm crushing on this Moonlight Dream Pajama set in the pink/tan stripe print. This set is also offered in four other colors! Also, don't get me started on these high-waisted joggers. NEED!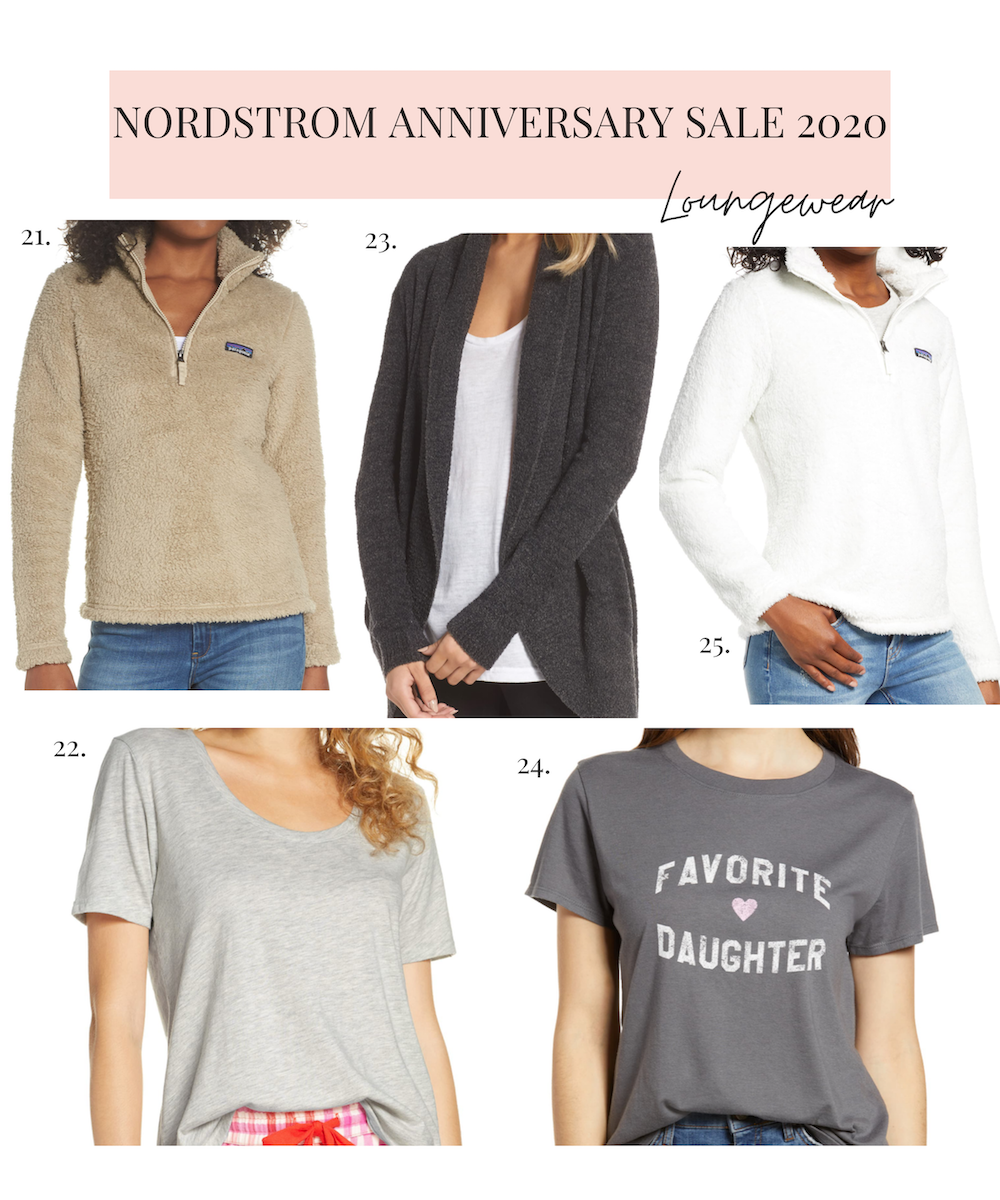 An affordable, must-get item each year is the BP t-shirts! I'm thinking of getting one in black, white, AND gray! This shirt is offered in 12 colors! Once again, I love clothing items that I can layer to create completely different outfits.
– Home Decor –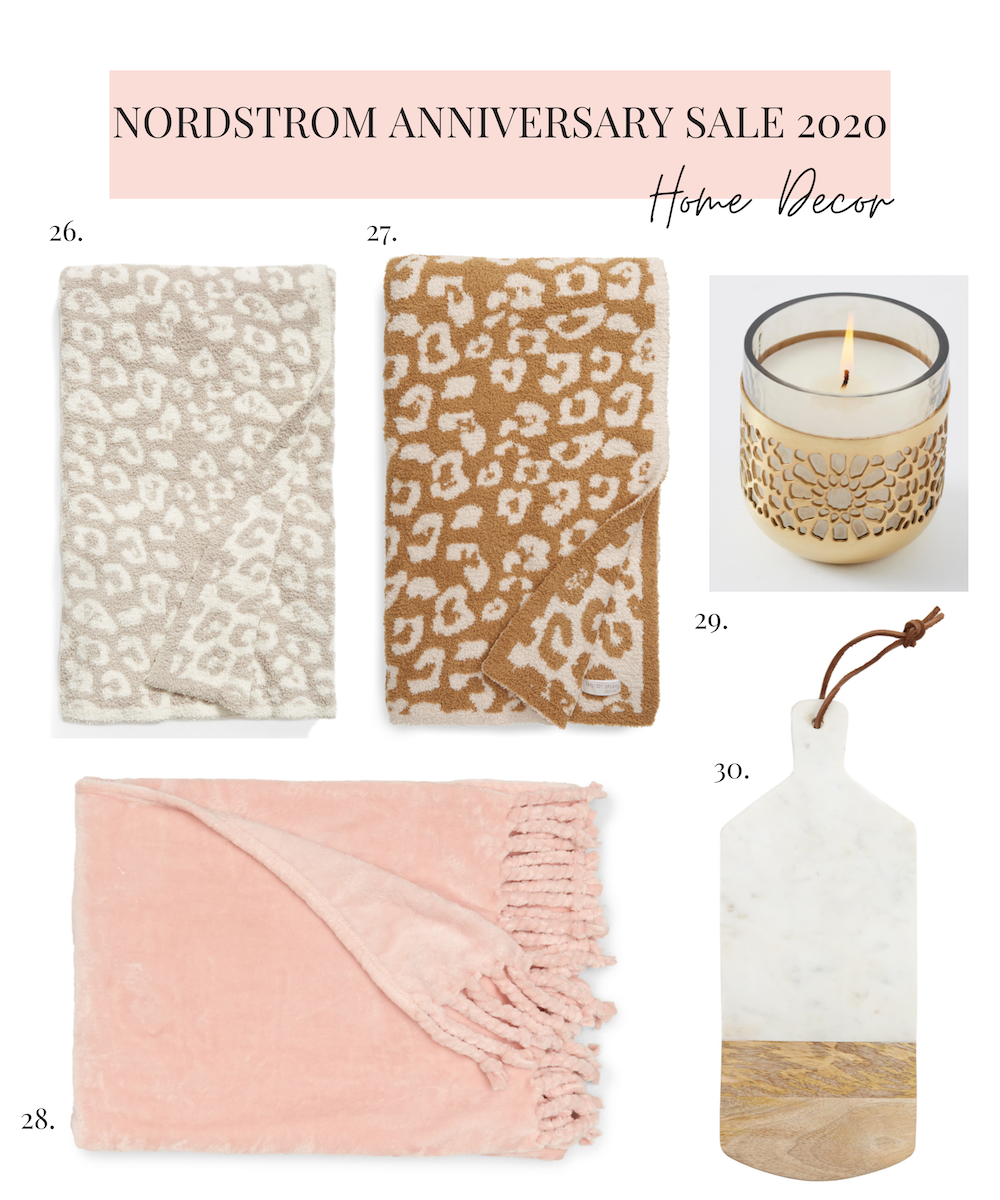 This year, there are only a few home decor items that caught my eye. As always, the Barefoot Dreams blankets are included in the sale. While expensive, they are SO worth it. Definitely an investment piece, but you will fall in love with this blanket the moment you use it and it's something that you will have for years. I personally own the In the Wild Throw (leopard print) in the Stone/Cream color. For a much more affordable blanket that would also be perfect to gift someone, check out this Nordstrom Plush Throw!
– Handbags + Accessories –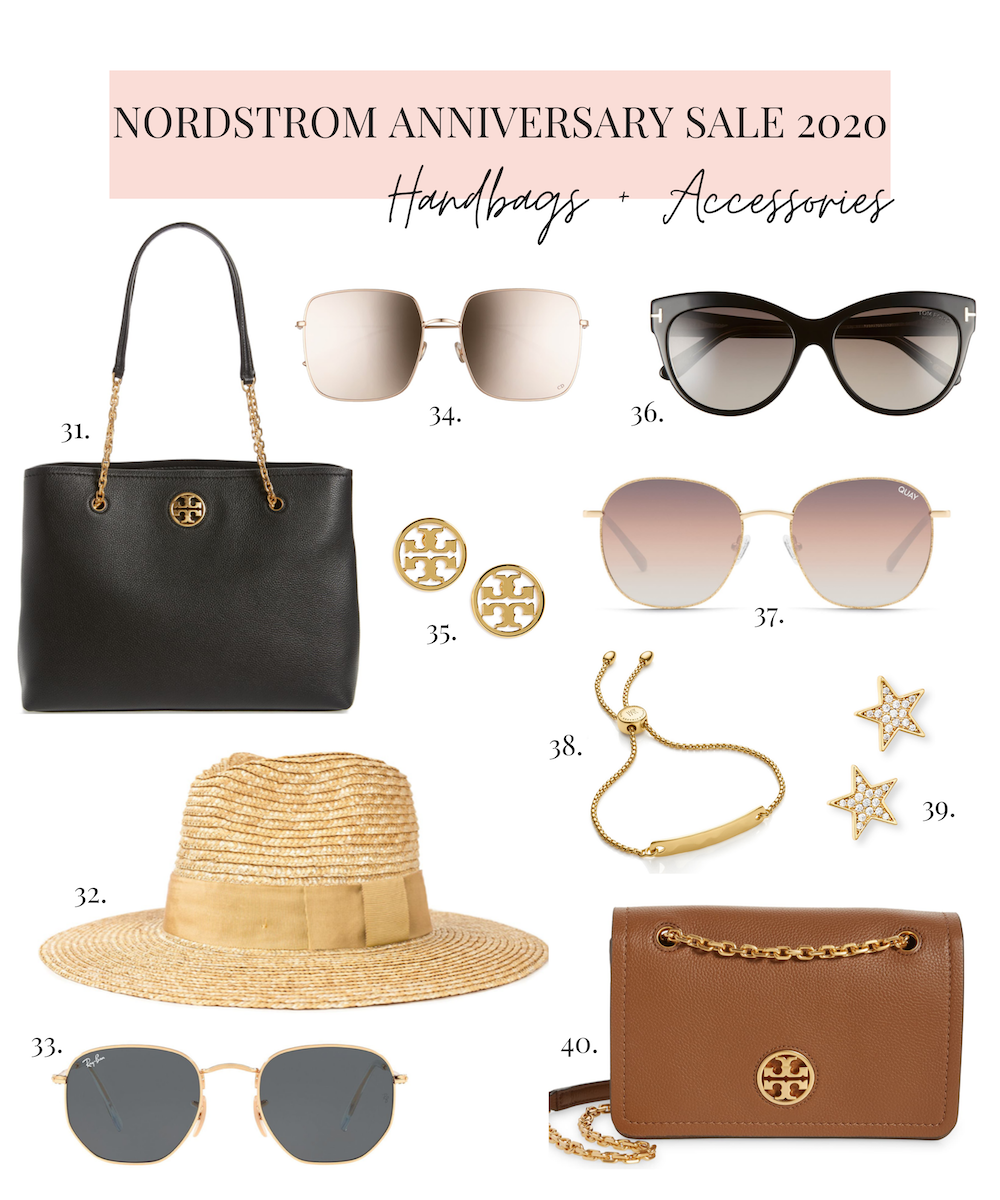 31 | 32 | 33 | 34 | 35 | 36 | 37 | 38 | 39 | 40
I rarely buy handbags or accessories — aside from hats — at the sale, but since some of you do, the above pieces are my favorites. I own this straw hat, but with the black band, and wear it all the time during the summer. If you're an earrings girl, I suggest these cute star ones from gorjana and/or these Tory Burch ones. I think these blue light blocking glasses from Quay Australia will be really popular too.
– Shoes –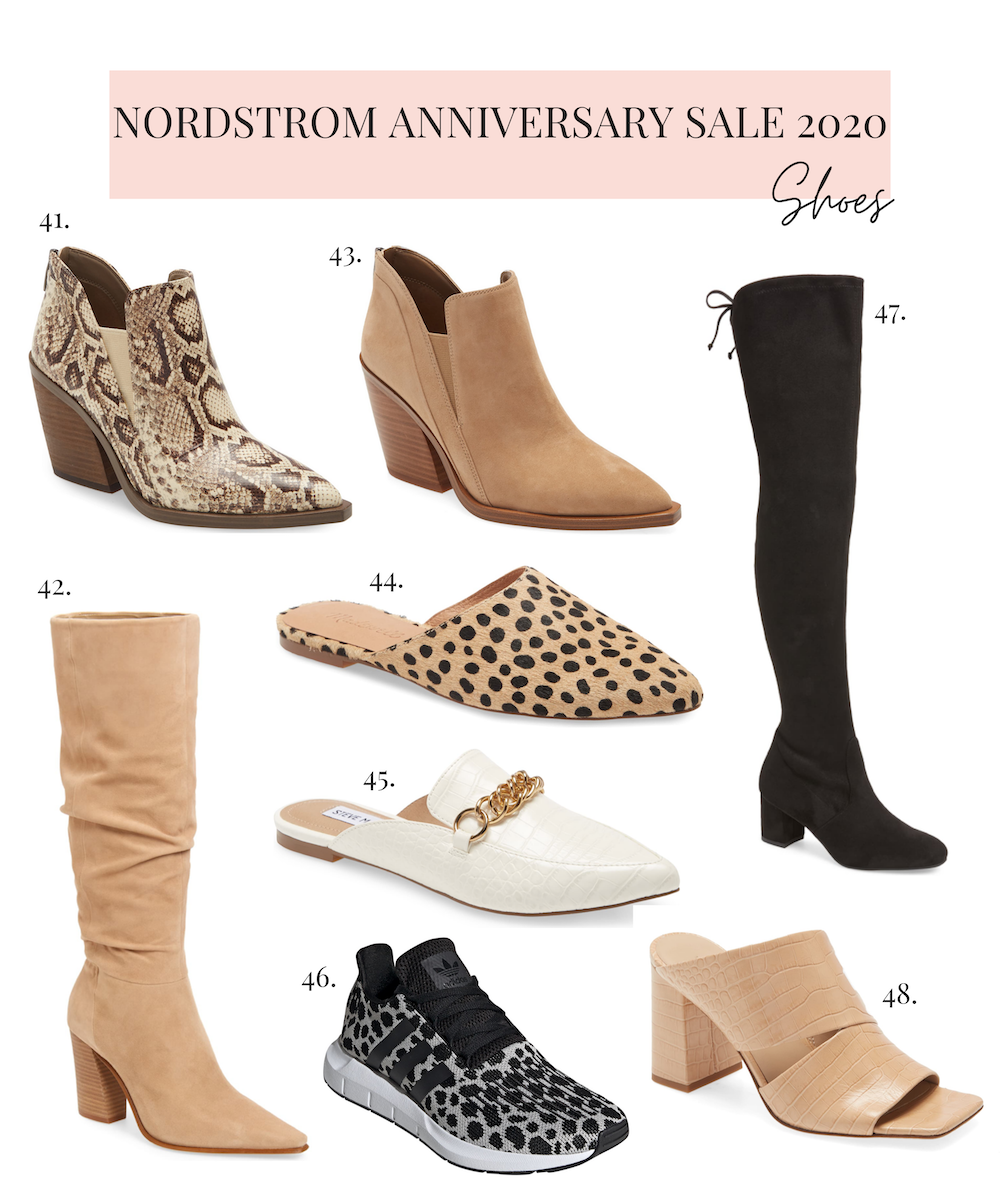 41 | 42 | 43 | 44 | 45 | 46 | 47 | 48
Since shoes are ones of my favorite parts of the sale, I carefully combed through all of them to find the best ones to share. My selections are a combo of pieces I know will sell out and ones that I just really like. These Vince Camuto booties are sure to be sought-after. I think that the snake print and the tortilla suede colors will be the most popular. Last year, a similar style of booties by the same brand were the talk of the sale.
In addition, I feel that these Steve Madden mules and these Tory Burch sneakers will be sell out styles!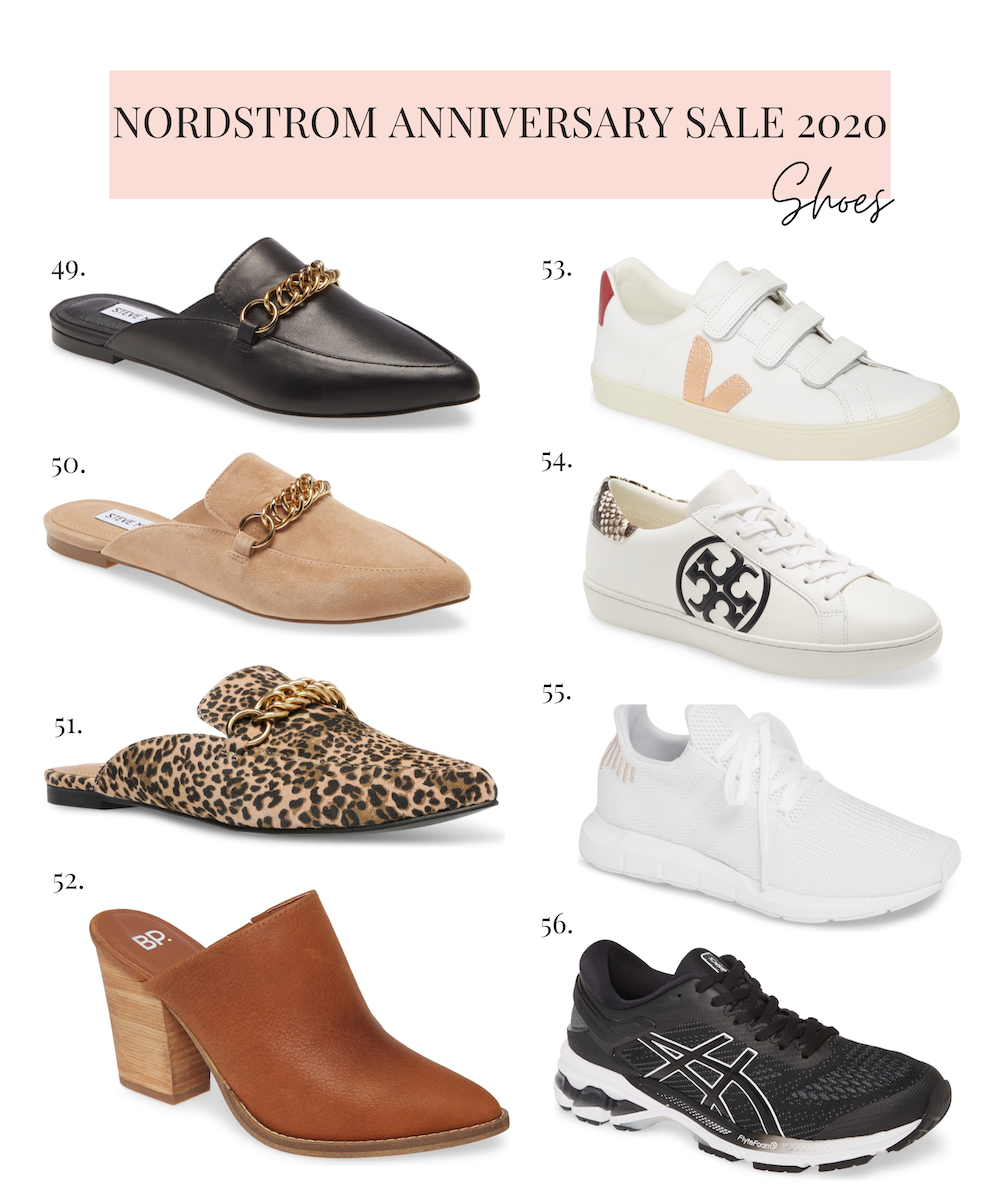 49 | 50 | 51 | 52 | 53 | 54 | 55 | 56
– Beauty –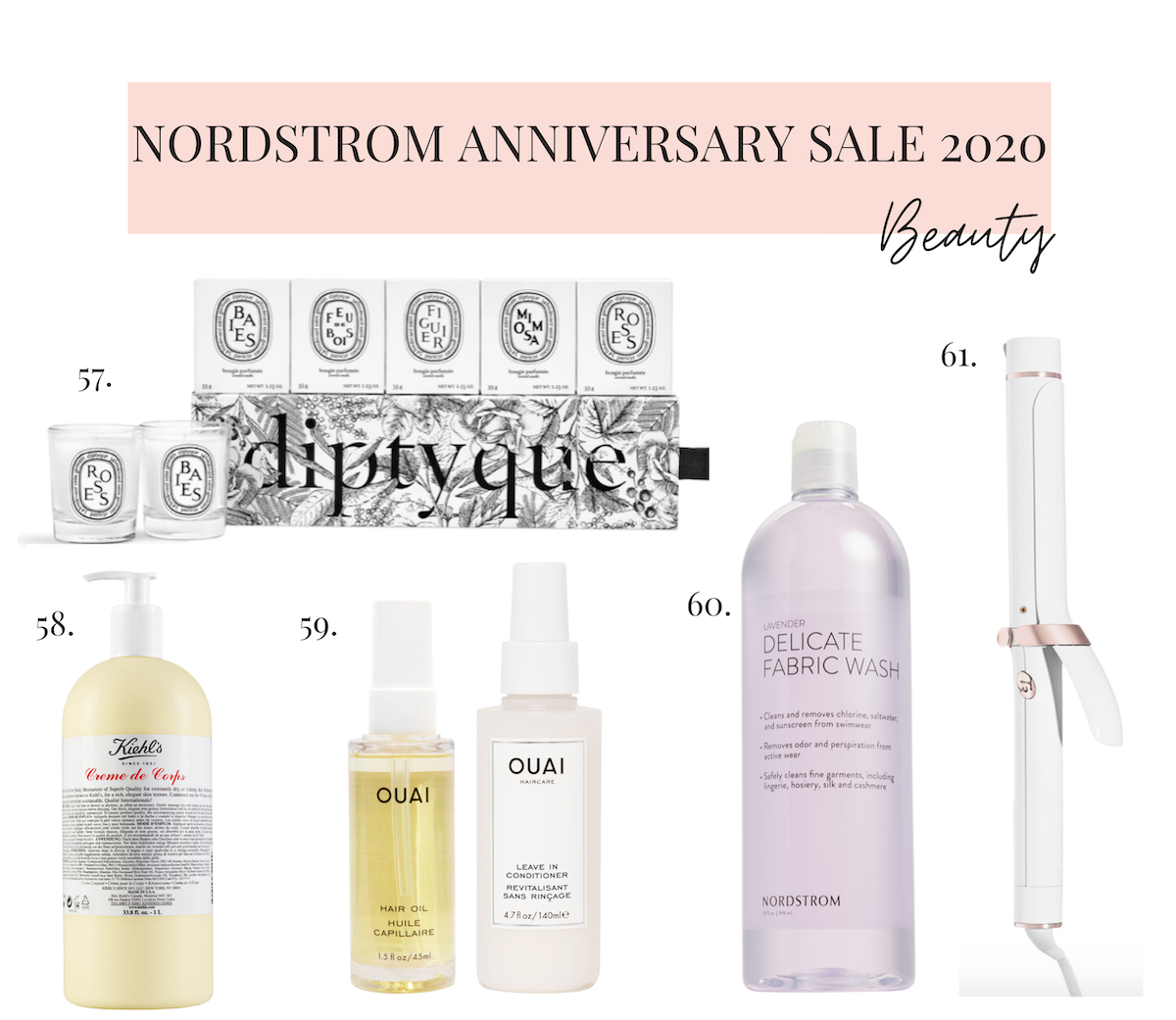 There are many beauty items and sets as always, but these five are what I have my eye on!
Thanks for reading! Which of these Nordstrom Anniversary Sale 2020 Picks are your favorites?
xoxo Kendall