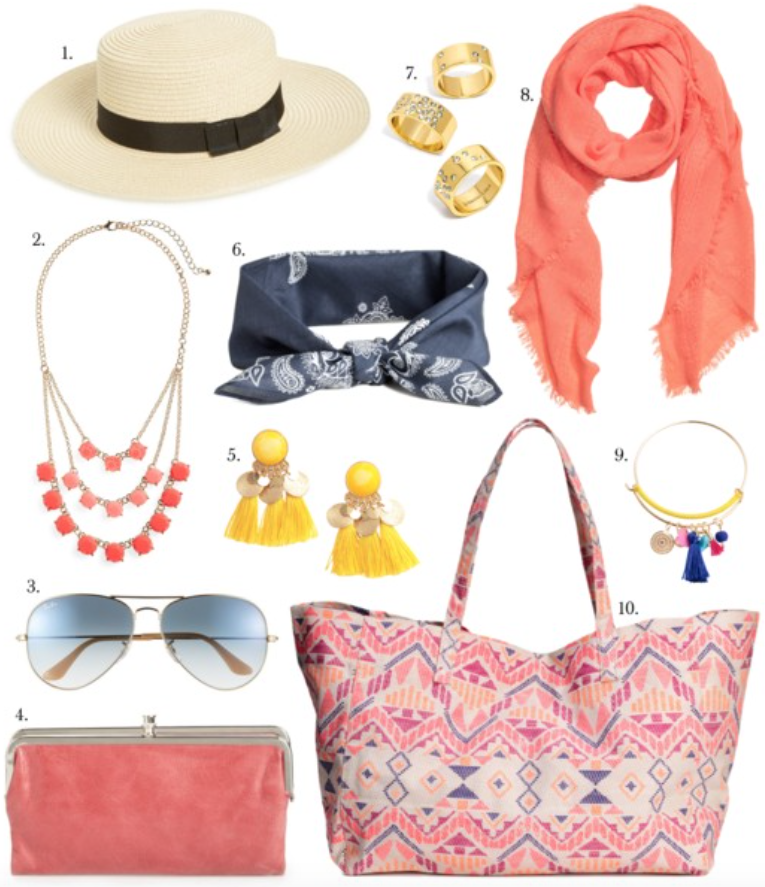 1 | 2 | 3 | 4 | 5 | 6 | 7 | 8 | 9 | 10
With Summer just around the corner and practically every store at the mall being filled with bathing suits and beach bags, I realized it was time to jump into Summer here on the blog! Since I absolutely love everything about Summer, I decided that each week I'm going to share some of my fave Summer items and this week I'm focusing on accessories!!
Accessories make an outfit! Don't get me wrong, I love Summer clothes and you will be seeing a ton of outfit posts coming up, but there is just something about dressing up a cute top with a hat, sunnies, a necklace…the list could go on and on. This Summer, wearing a bandana around the neck is a must! For blocking out those bright rays, fun colored mirrored aviators are the way to go and as for a tote bag, I love one that's either colorful or has a fun print. You can never go wrong with pink right?! My fave!
Thanks for stopping by!
xoxo Kendall