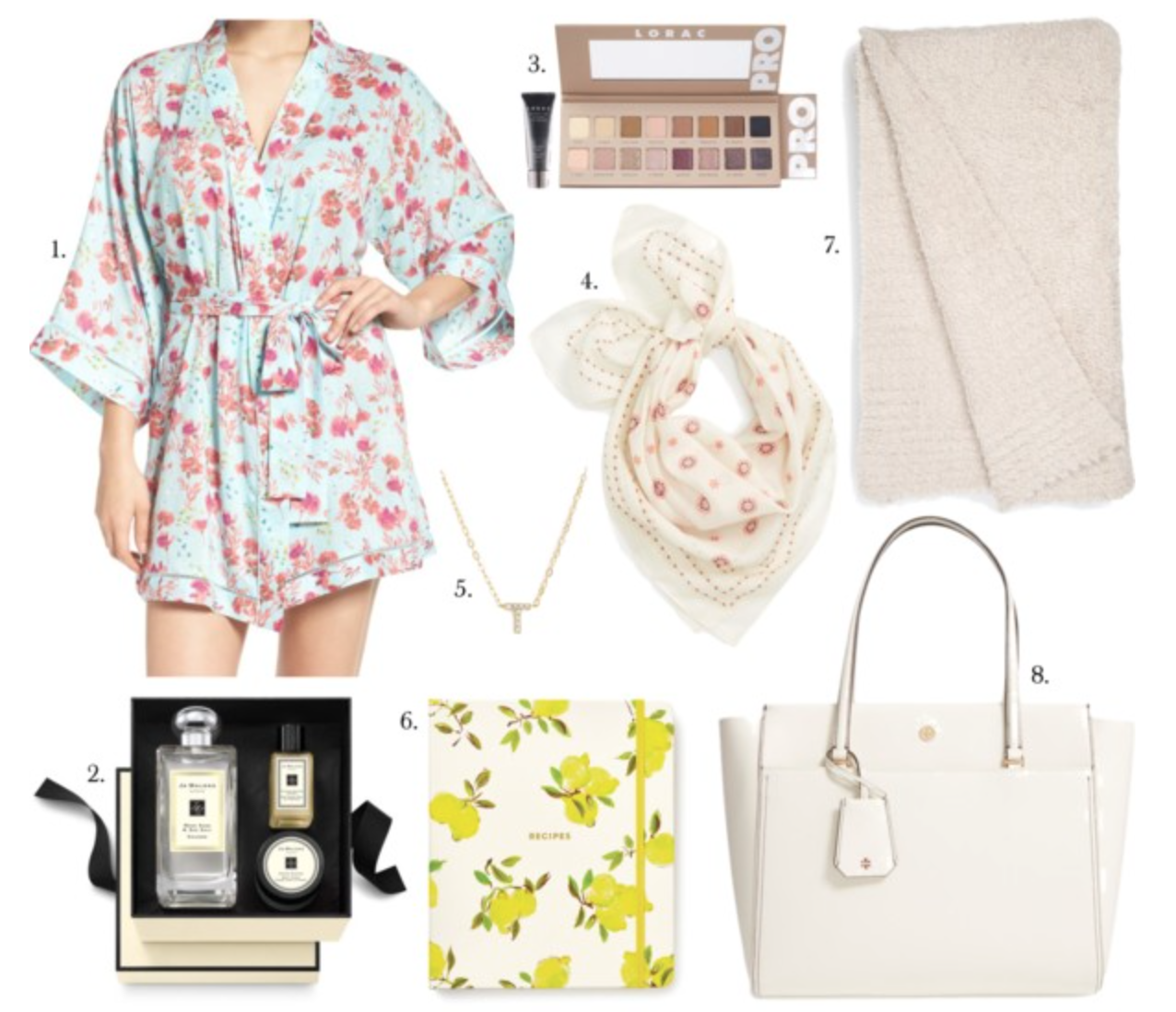 Done with one holiday and on the the next! Mother's Day is approaching and will be here before we know it. To help you get a jump on shopping for all the moms in your life, I've picked out some Mother's Day gift ideas at a variety of price points.
Whether you just want to get her one nice item or a few less expensive ones and put them together, I think your mom will love these. This ivory leather purse is perfect for the upcoming Summer months. I'm picturing it with a t-shirt, light-wash jeans and this cute scarf.
If your mom is a beauty junky like me, then how about this gorgeous eyeshadow palette from Lorac? I think I may need to pick one up for myself just because. For a more traditional gift, I'm currently loving this fragrance, which just happens to come in a gift set right now! Also, you can never go wrong with a pretty robe. I just love the floral pattern of this one.
What are you planning on buying your mom? Thanks for reading!
xoxo Kendall