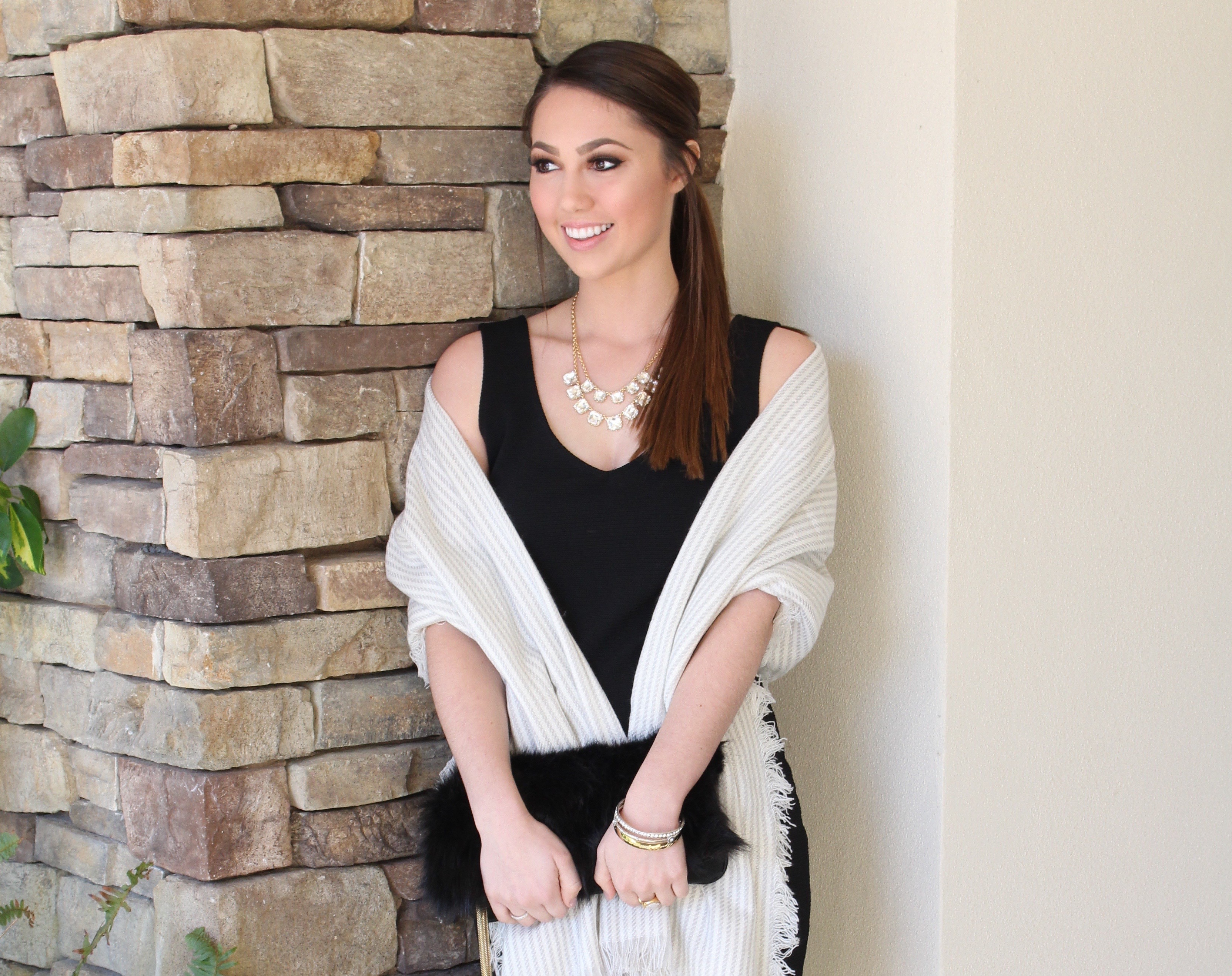 Since starting My Styled Life I have mainly shared fashion-related posts, but I realized that I haven't shared a ton about myself! I'm thinking of starting a series of posts where every couple of weeks or months I get a little more personal and share some fun facts about myself! I personally love getting to know details about the bloggers I follow so I hope you enjoy finding out a little more about me!
I'm not a morning person. If I could just sleep in until 9 am every day…that's the dream!
I'm iPhone obsessed! I'm sure other social media lovers can relate! I'm constantly on my phone checking Instagram, Snapchat, Facebook…the list could go on and on. I can't live without my phone.
I'm known for wearing false lashes on the daily! Some of you may think this is weird and/or time consuming, but I just love them! They make my eyes look bigger and compensate for my really short normal eyelashes. These are my faves!
I love Disneyland! If you follow me on Instagram I'm sure you've seen pictures from my many trips to the Happiest Place on Earth! It's a place that I have enjoyed going since I was a child & it never gets old! Have you tried Hyperspace Mountain?! It's one of my favorite rides!
I would rather have one true friend than a bunch of mediocre ones.
I absolutely love staycations! While going on a luxurious vacation is always fun, I think that visiting places that aren't too far away from home can be a great way to explore nearby cities and discover yummy restaurants, cute shops, & other hidden gems.
Country music is my favorite! People either like it or they don't, but I can't get enough! I always have it playing on the radio!
I'm a perfectionist! This is a good & a bad thing…I'm sure you fellow perfectionists can relate!
Somehow after all these years I still don't have my ears pierced! As a kid I was too scared because I'm not the biggest fan of needles and now as I've grown older I have never felt a need to have them pierced! I'm sure eventually I will, but for now I'm totally okay without it!
Tennis is my sport! I've been playing it since I was in 3rd grade and I truly love it! It brings out my competitive side.
For some other fun facts about me (including how I started this blog!), head over to the about page & FAQ page!
Thanks for reading! Let me know if you want me to do more posts like this!
xoxo Kendall