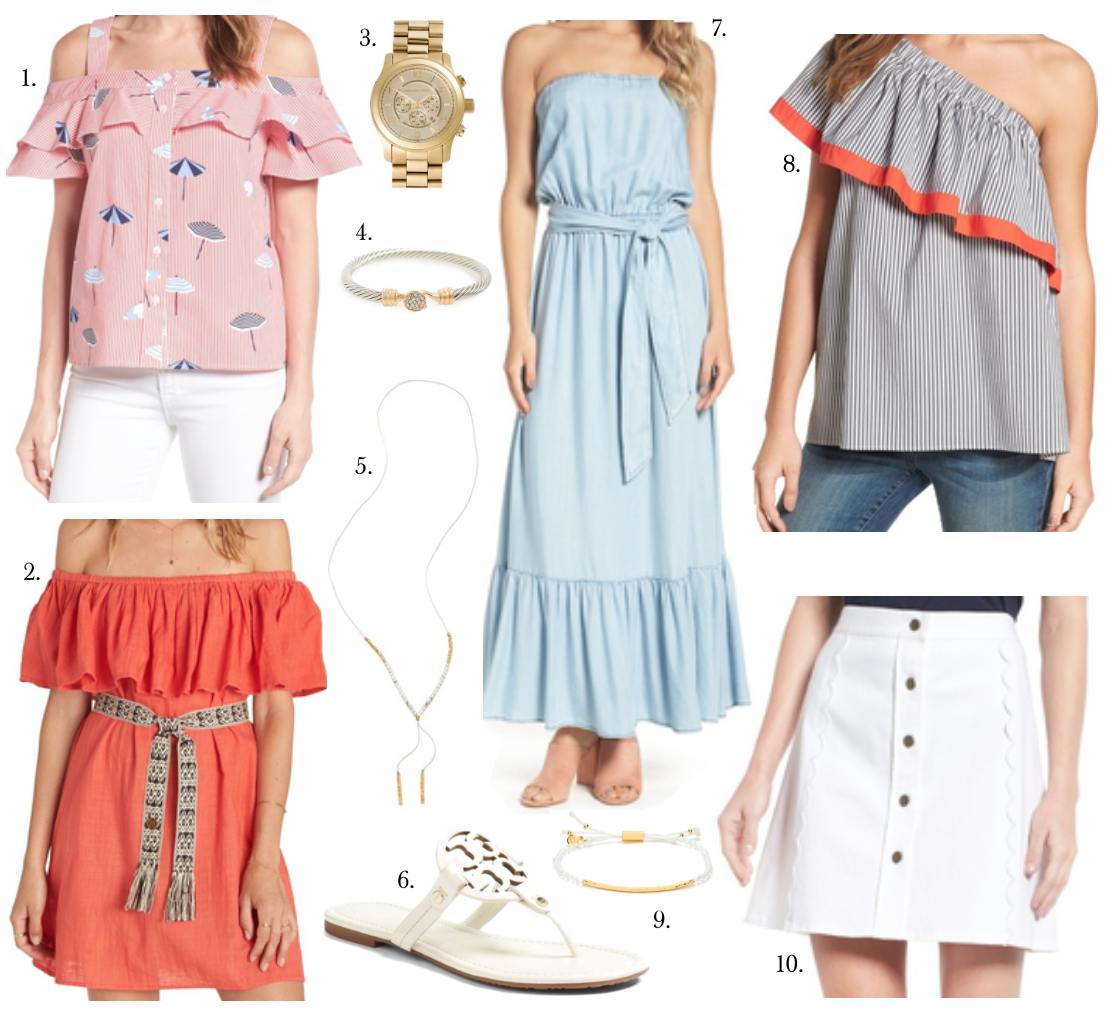 1 | 2 | 3 | 4 | 5 | 6 | 7 | 8 | 9 | 10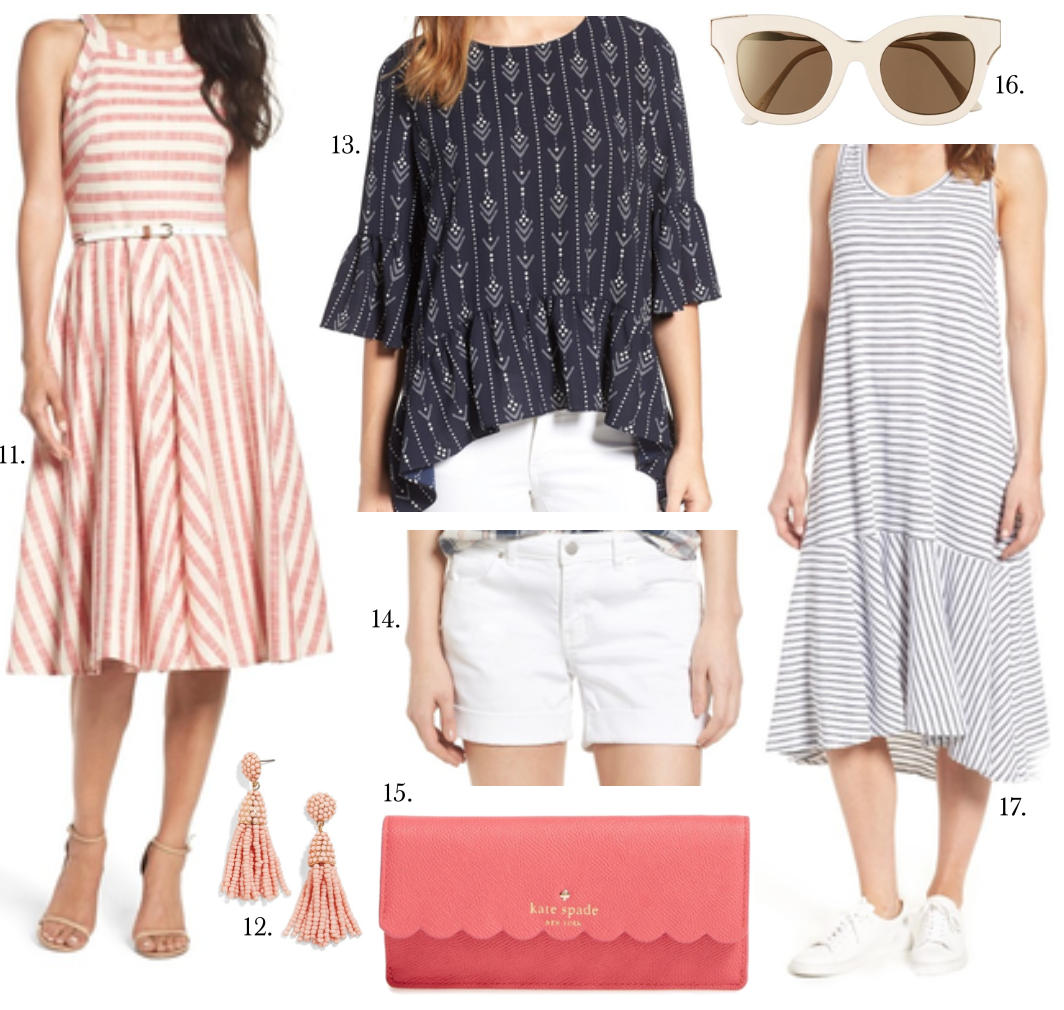 11 | 12 | 13 | 14 {under $60} | 15 | 16 | 17
Well, the unofficial start of summer is almost here — Memorial Day!! — and I could not be more excited! Whether you're just planning on having a simple family BBQ or heading to a big summer kickoff party, chances are you're in need of a new outfit! I mean we are always in need of a new outfit. Am I right ladies?!
I'm sharing more picks than usual today because depending on your plans, you may prefer a dress over shorts or vice versa. Since all these items incorporate the hottest summer trends — ruffles, off the shoulder, bold stripes, and one shoulder — no matter what you choose, you will be in style. I honestly cannot even choose my favorite item from all of these. I think this ruffled, striped one-shoulder top is SO perfect for the weekend. Just pair it with white shorts, a simple pair of sandals like these white ones, and a matching wallet/clutch. Everyone will want to know your #OOTD details.
If you're more into dresses, I'm in love with this strapless chambray maxi dress and this striped jersey dress. Both are easy to just throw on and go! What's great about these items is that they all compliment each other, so if you need more than one outfit for the weekend, pick up the white shorts or white skirt and then two different tops! Also, these ivory sunglasses go with everything and are under $13! I own them in the tortoise and really want them in this color!
Thanks for reading!
xoxo Kendall