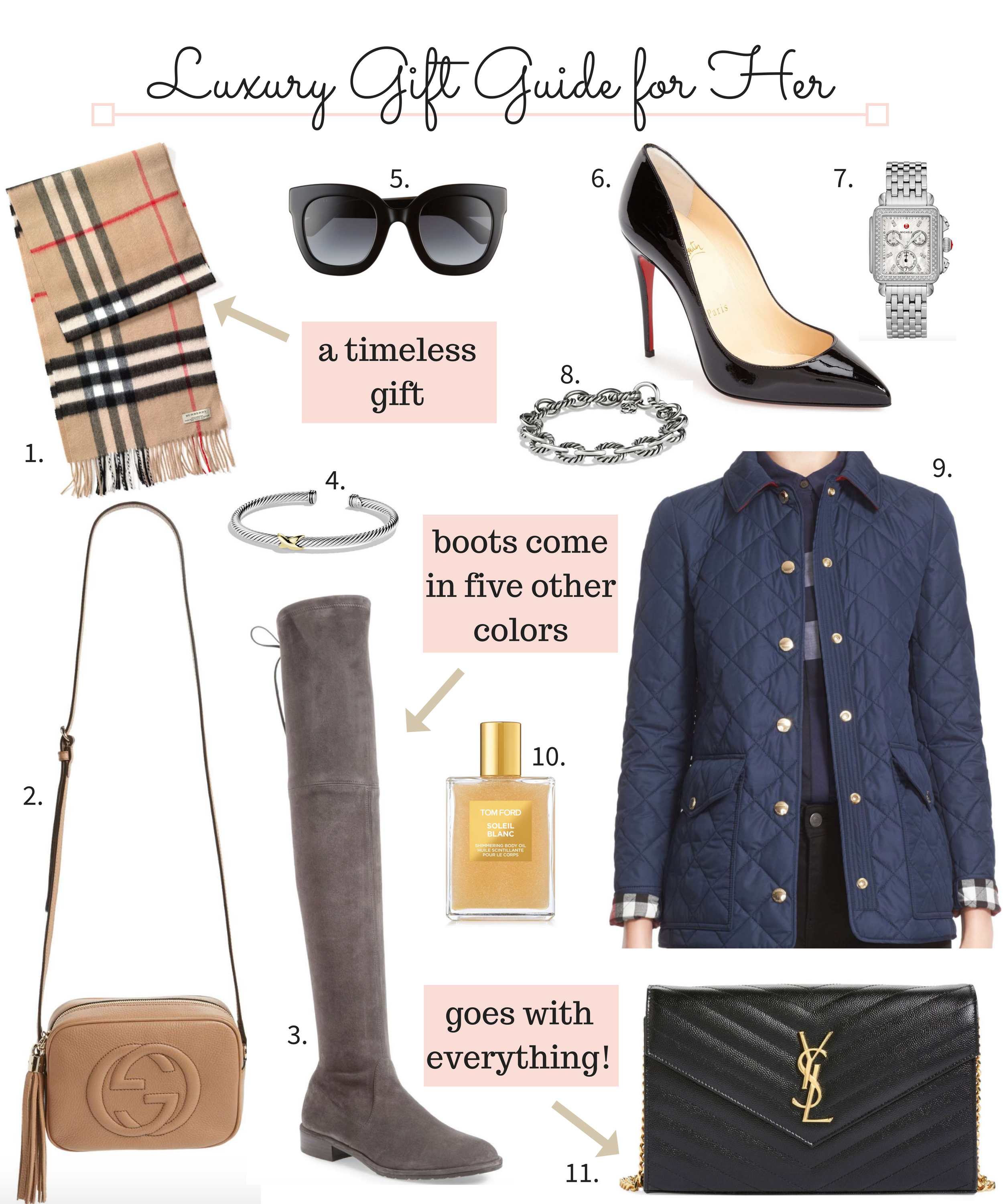 1 | 2 | 3 | 4 | 5 | 6 | 7 | 8 | 9 | 10 | 11
Happy Thursday babes! I'm back today with another holiday gift guide, but this time it's all about LUXURY! While my usual gift guides provide items at a bunch of different price ranges, I thought it would be fun to share one that includes many items that are on my list of designer must-haves! Well…in the future that is! Most of these aren't in the college budget, but a girl can dream right?!
As I was thinking about the designer pieces that I really want to add to my collection, the first thing that came to mind is a Burberry scarf. It's such a timeless accessory that pairs well with so many outfit combinations. Also, I have my eyes on this David Yurman bracelet as well as this one. I received  my first David Yurman bracelet for my 21st birthday and since then, I've totally fallen for the brand. They definitely are investment pieces, but they are so classic and can be worn both with dressy and casual looks.
And, how about these Christian Louboutin heels! I've wanted these for years and they are definitely high up on my list of designer pieces that I NEED! It's beyond want at this point 😉
Which one of these designer pieces is on your list?!

Thanks for reading! Make sure to check out my other gift guide for her here.
xoxo Kendall