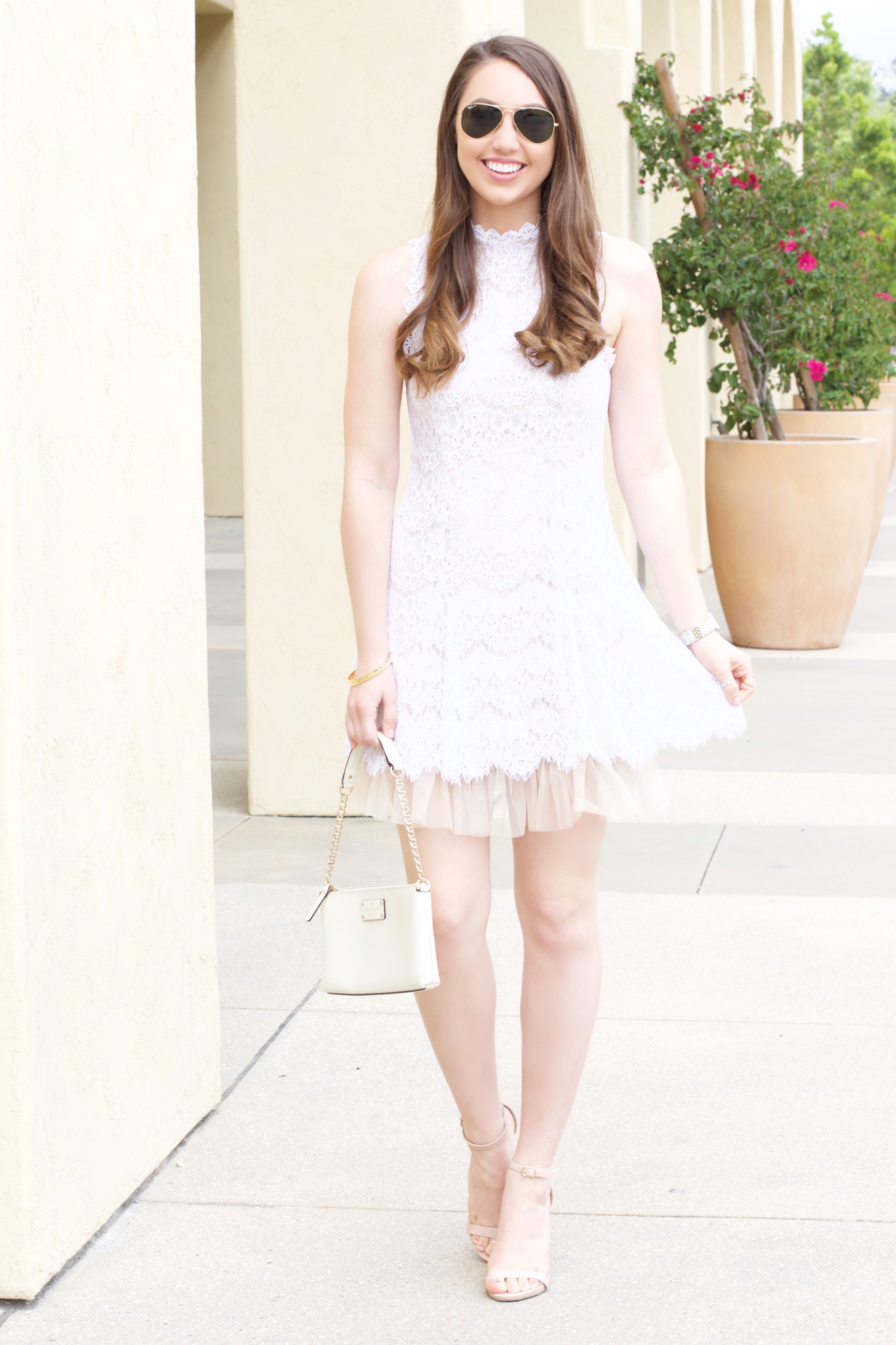 While LBDs (little black dresses) always seem to get all the attention, what about LWDs (little white dresses)?! I've recently come to the conclusion that they are totally underrated! With Easter just around the corner, I'm sure many of you ladies are searching for the perfect dress and I think this little white lace dress I found, that's under $60, may just be the one!
There are three things that sold me on this dress! First, I loved the high lace neck. This is something most dresses don't have so it makes it stand out, yet it's still subtle. Second, I was obsessed with the tulle ruffle along the hem of the dress. I feel that this makes the dress look so much more expensive than it actually is. This isn't something you typically see at the $60 price point. Third and last, I LOVED the lace! Lace patterns vary, but this one is so delicate and feminine.
While I paired the dress with nude strappy heels, I think it would also look cute with colored heels, like a blush pink or even a robin's egg blue! Also, let me tell ya that I had such a hard time finding the right purse to pair with this look. I wanted more than a clutch, but I didn't want a huge bulky bag, so I ended up choosing a Kate Spade shoulder bag that I had in my closet and it was the perfect match – big enough to hold all my stuff, while not overpowering the dress.
Anyone else just love dressing up?! I wish I had more opportunities to because it's so fun! My birthday is coming up in a few months and I'm already brainstorming something fun just so I can dress up 😉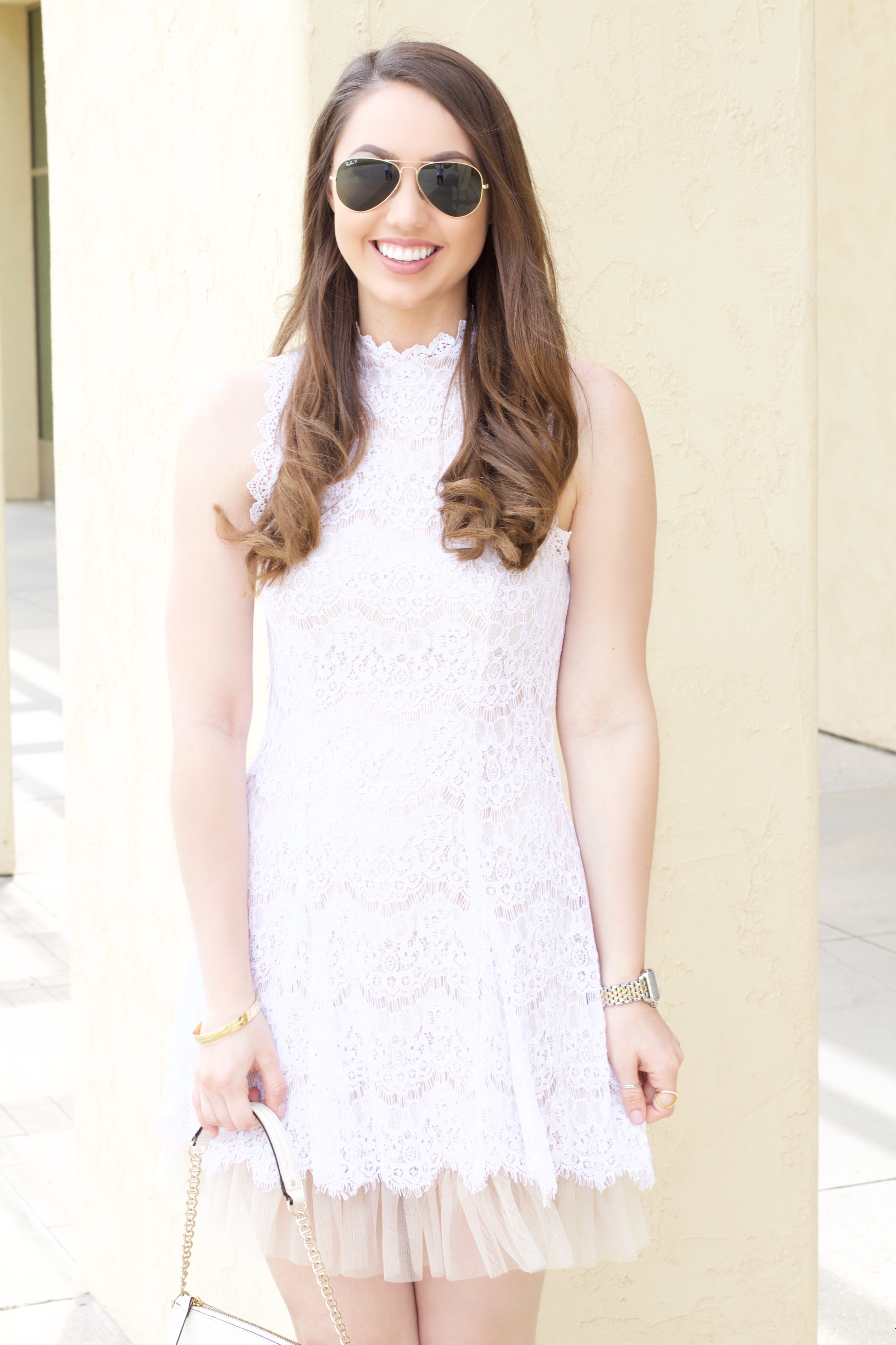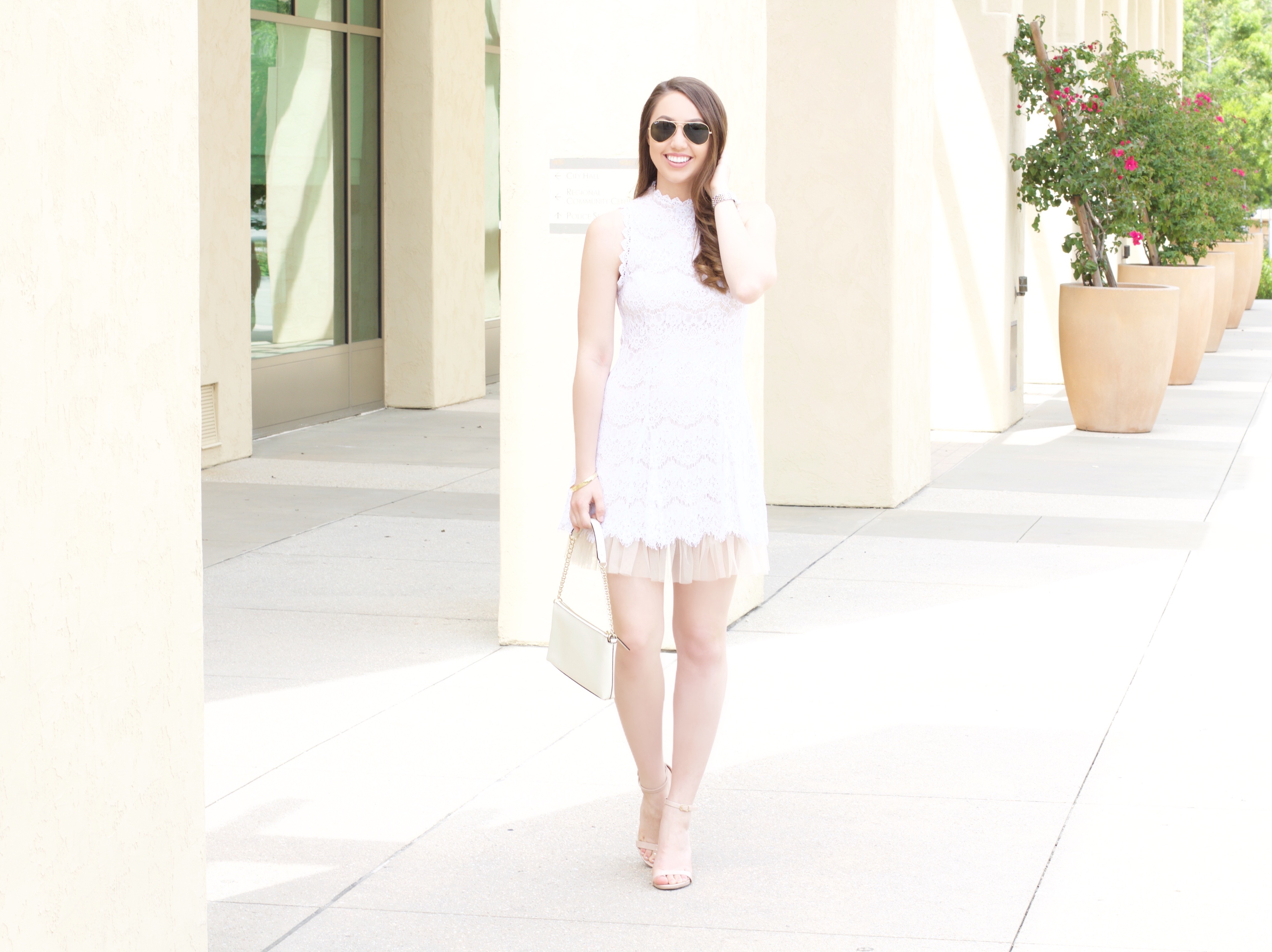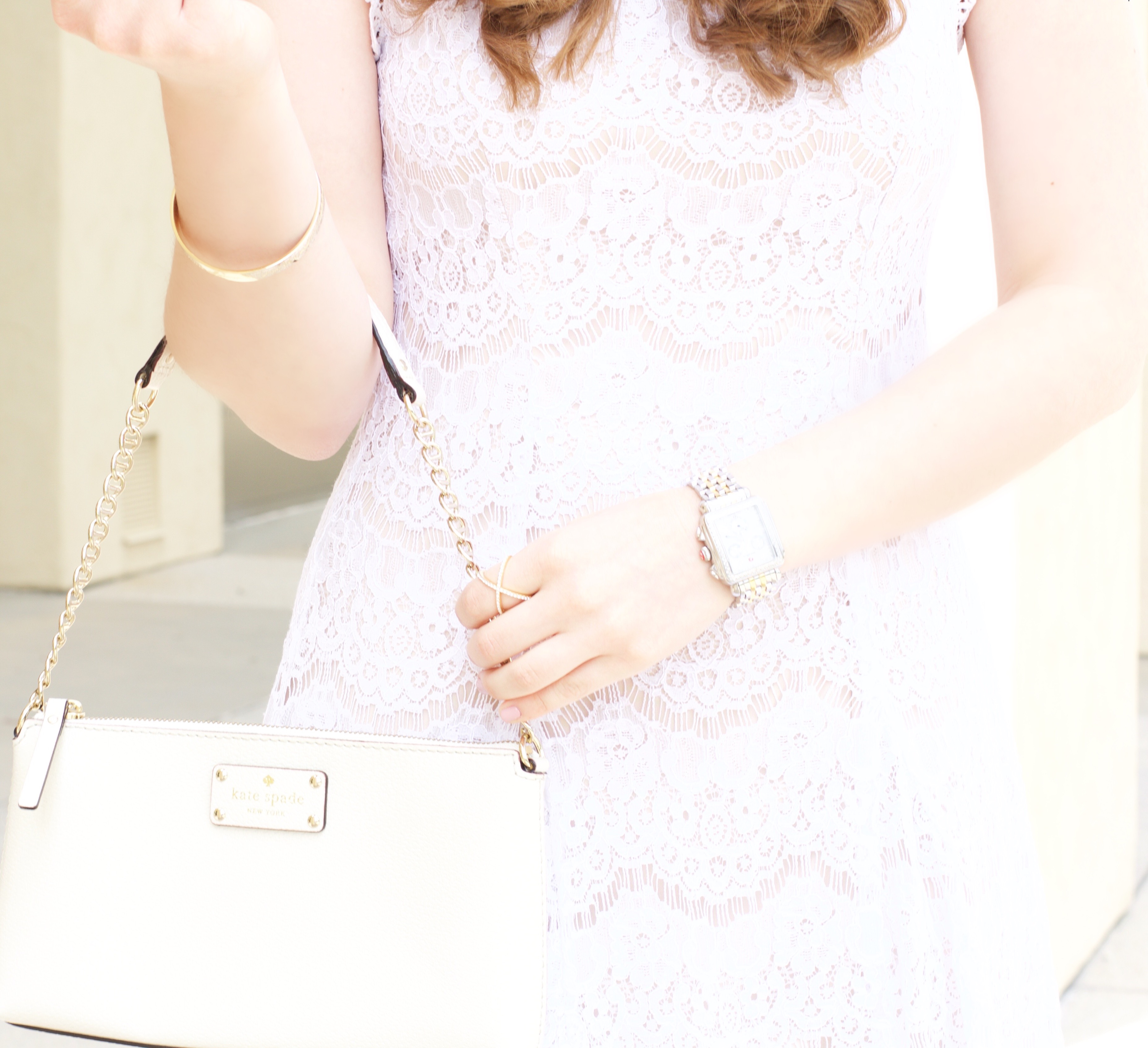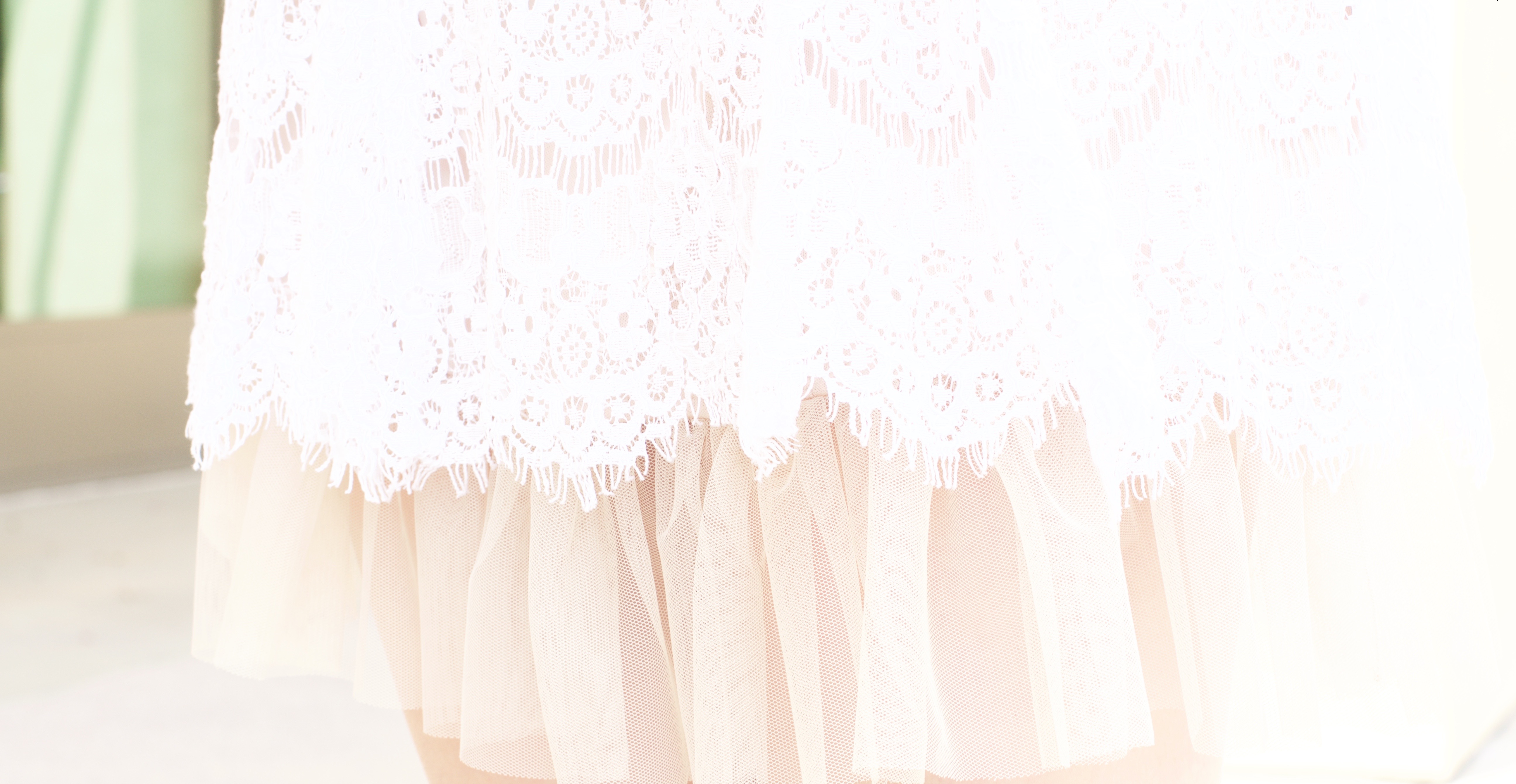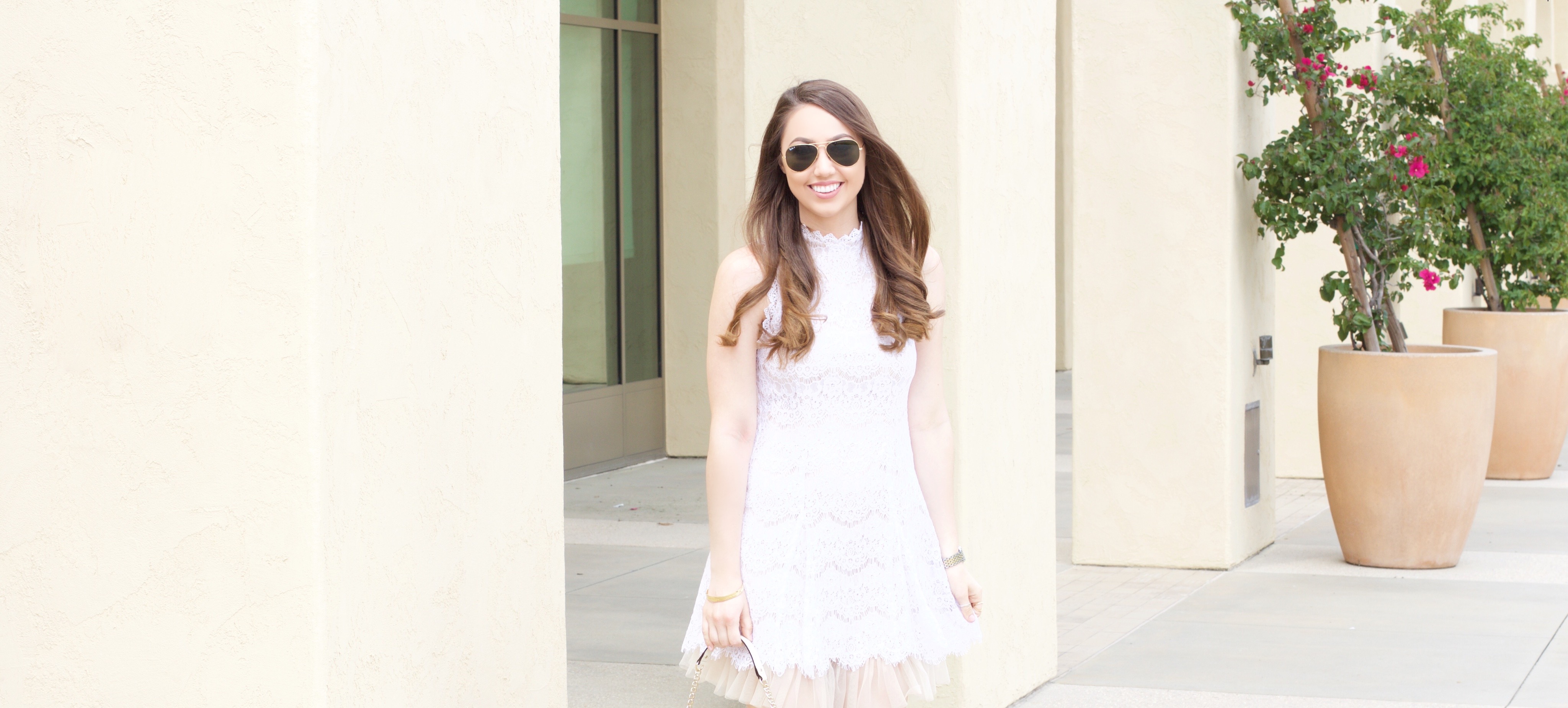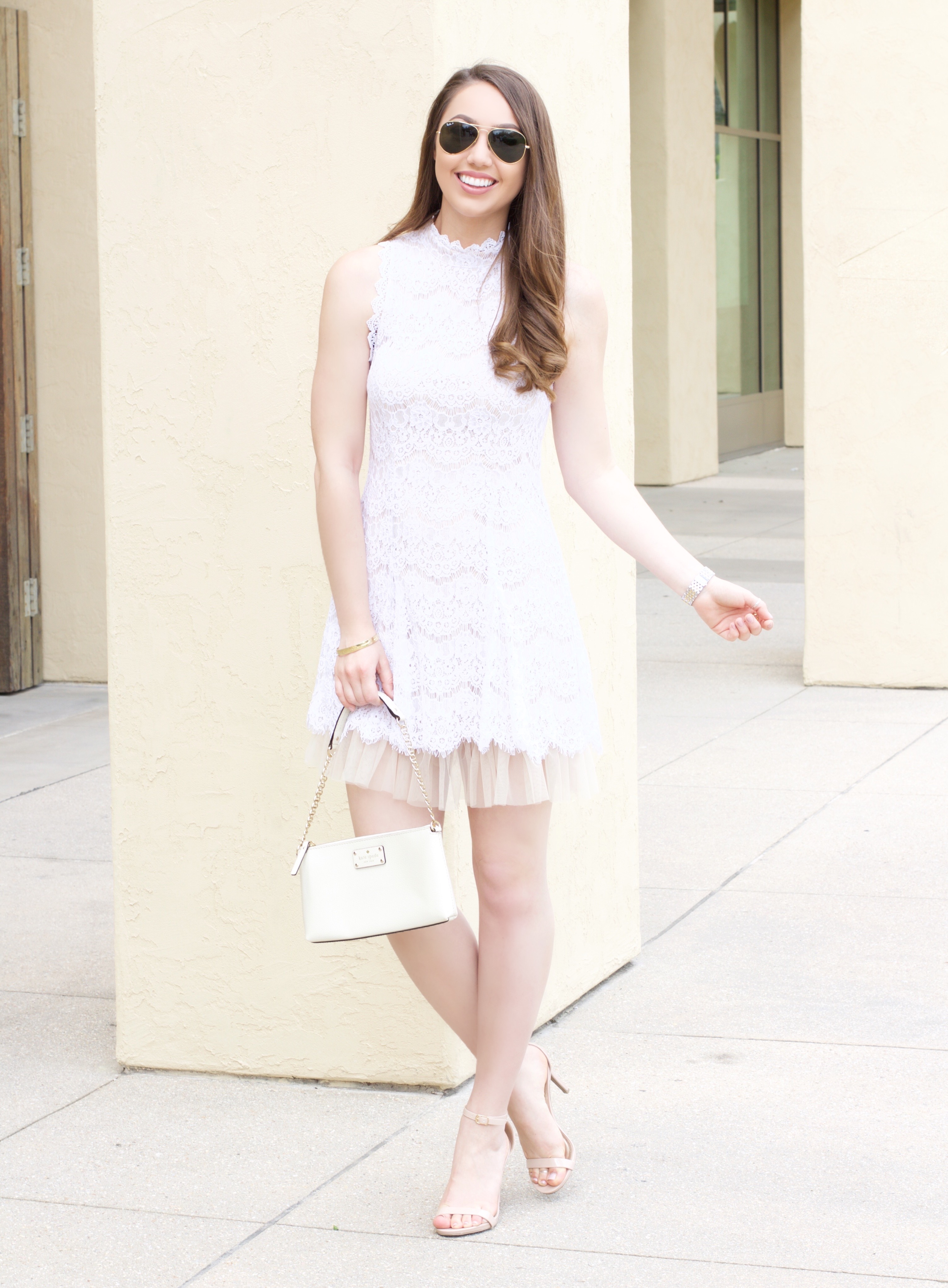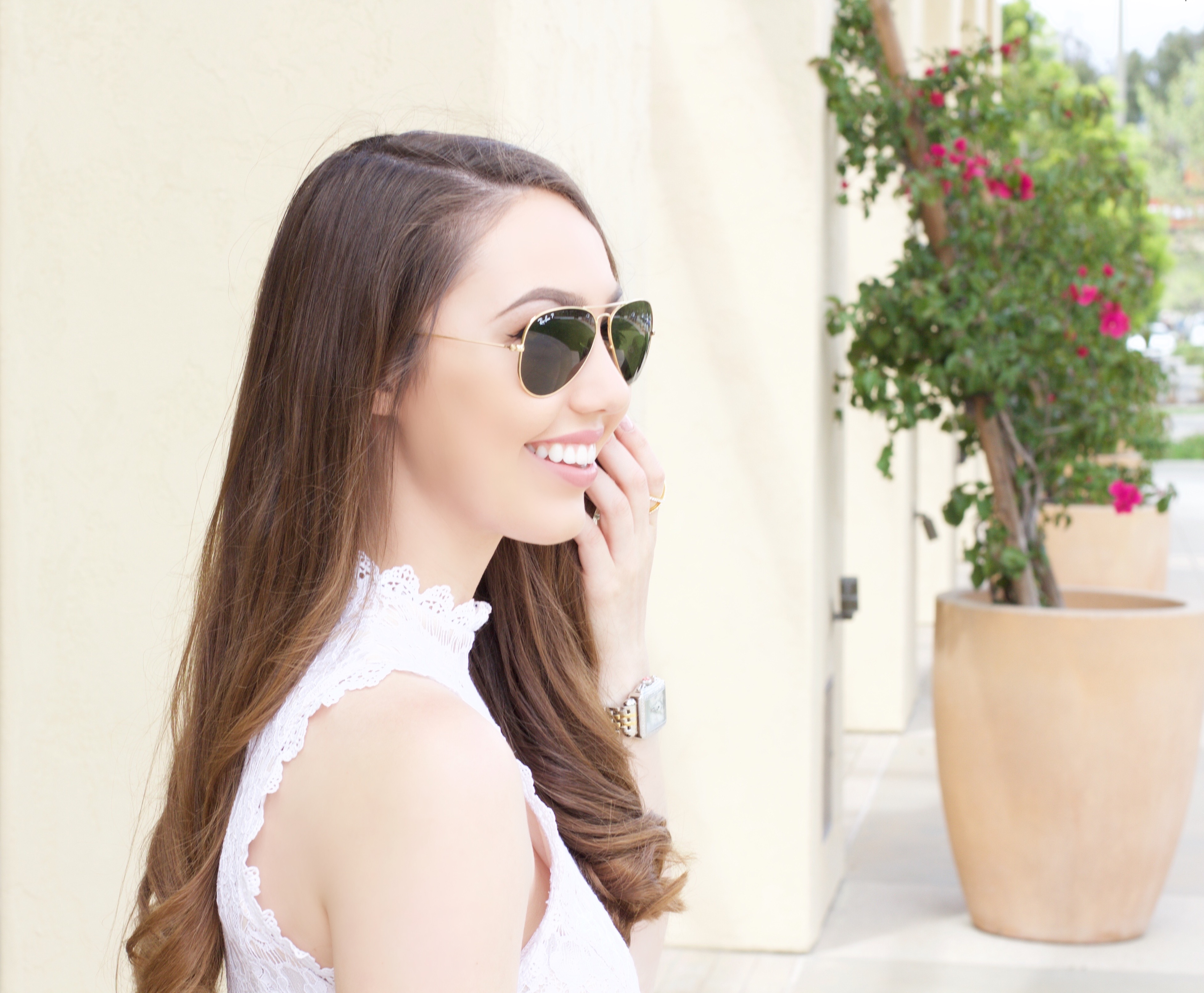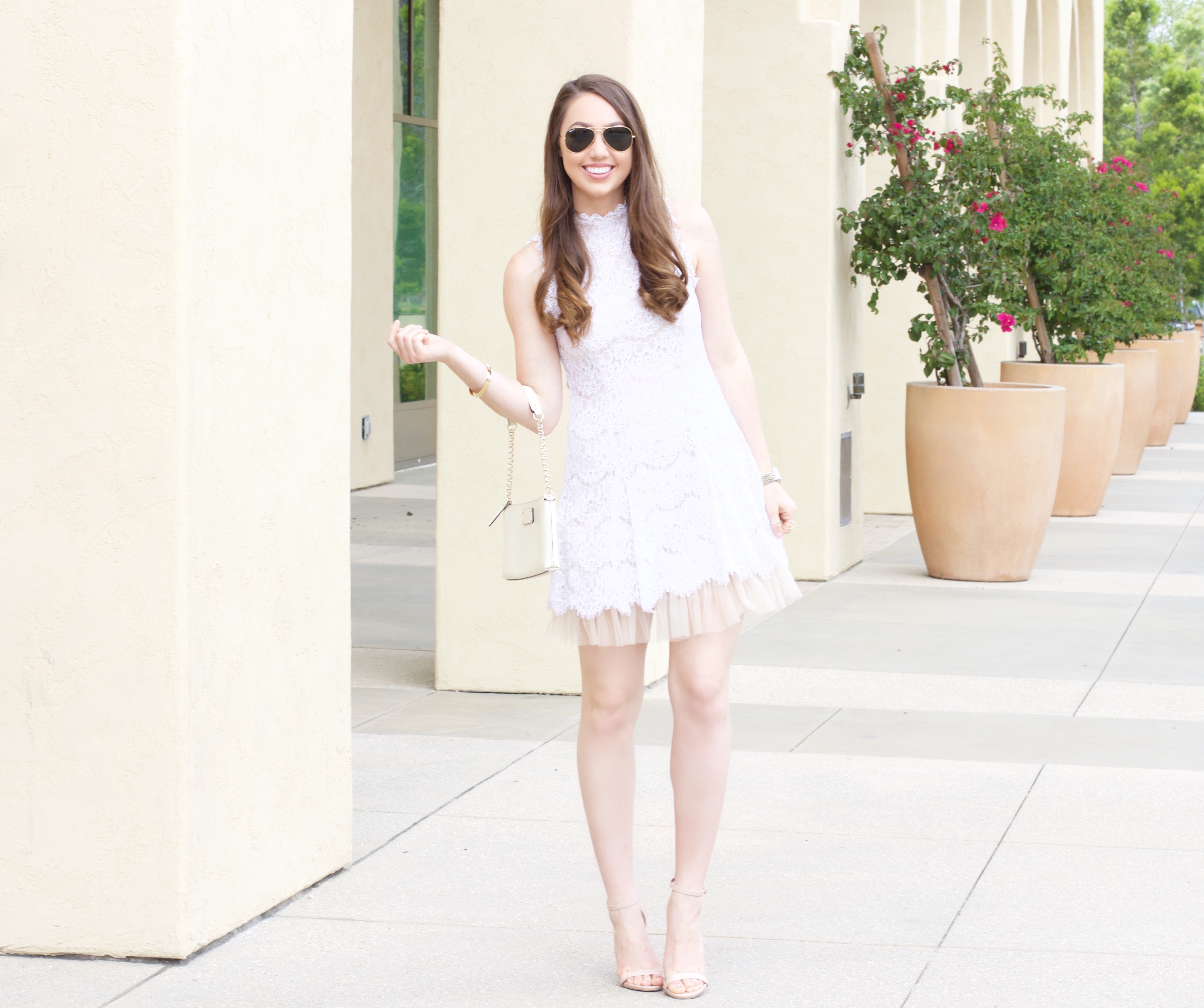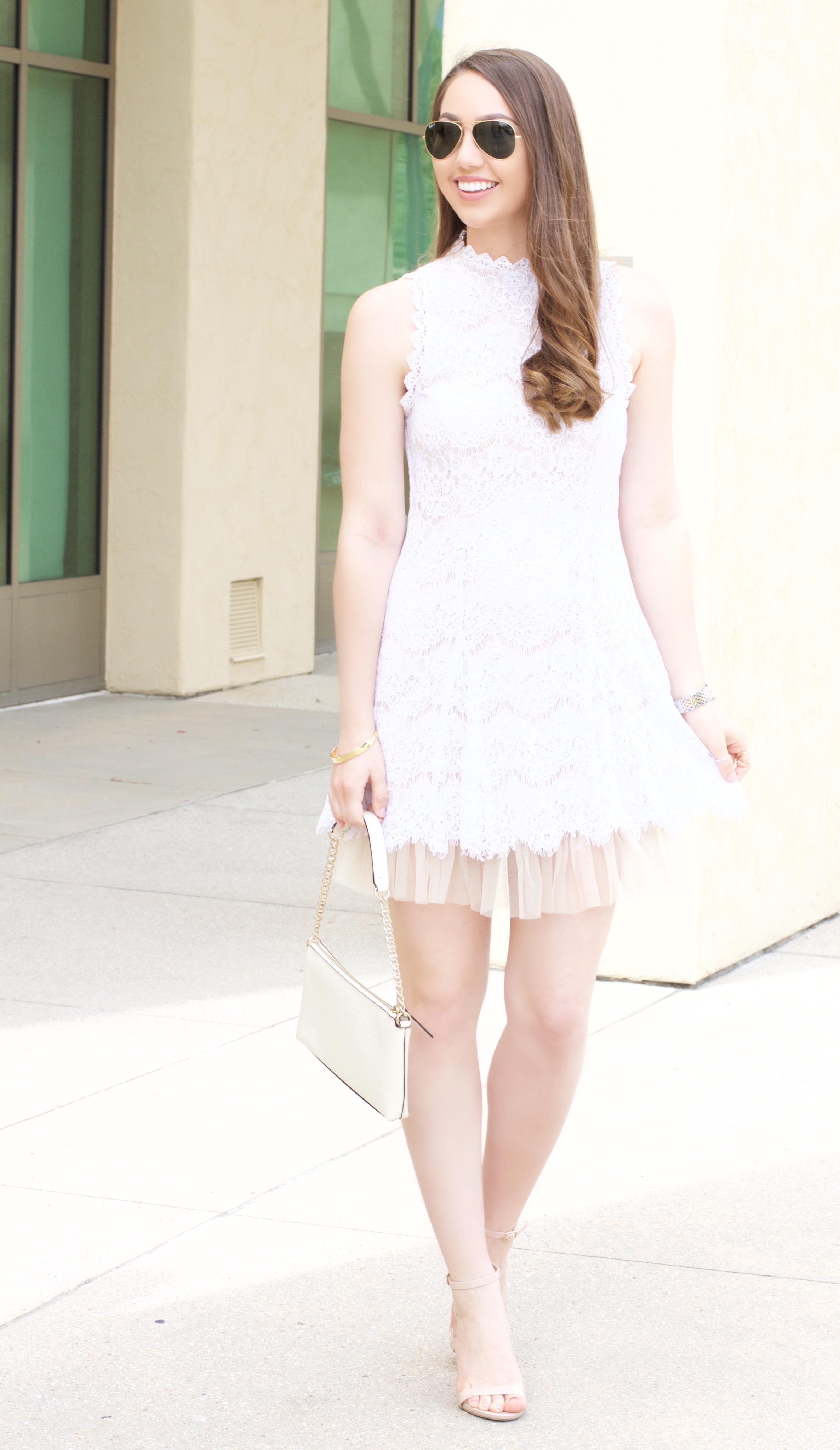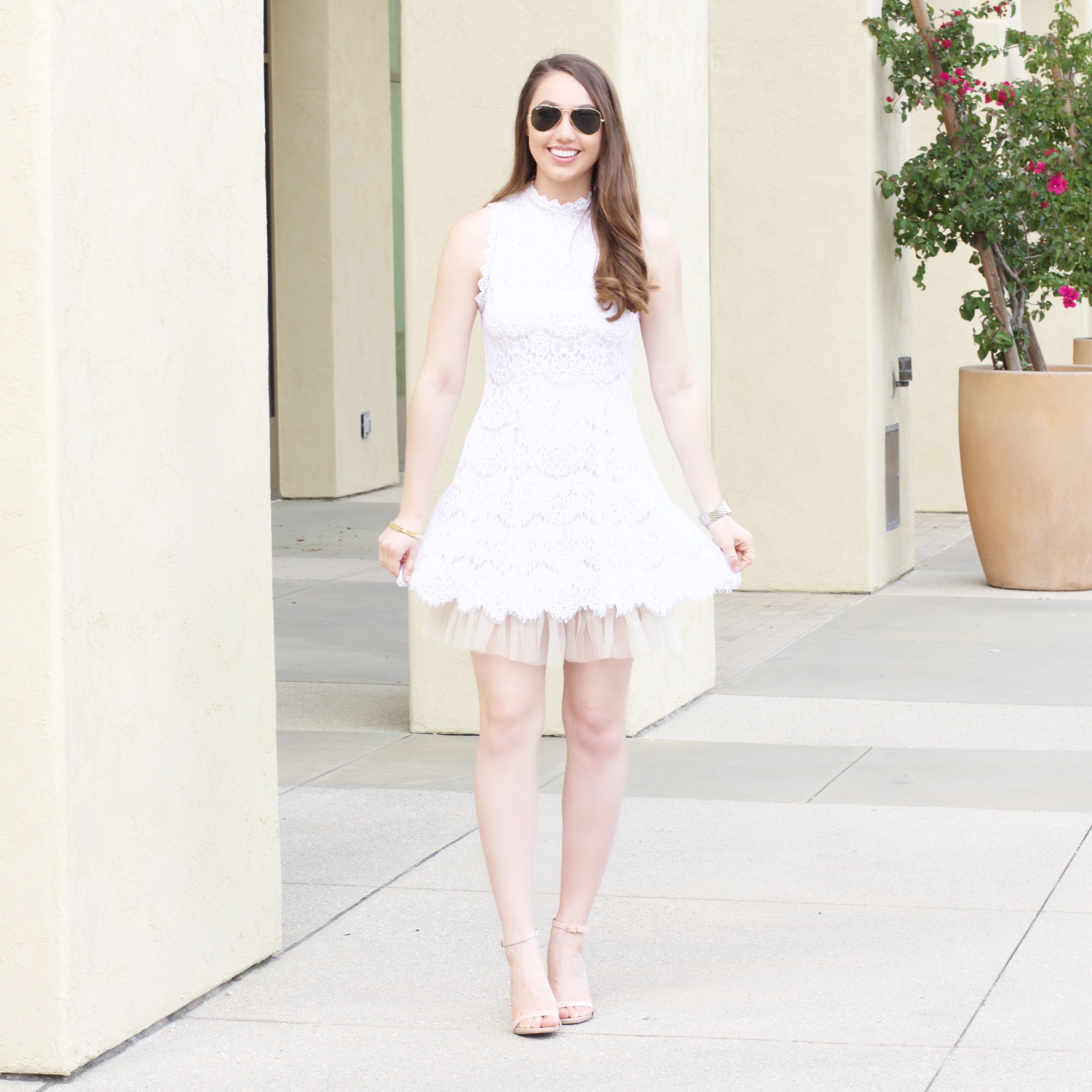 Outfit Details
 Little White Lace Dress (under $60) | Similar Nude Strappy Heels | Similar Kate Spade Ivory Purse | Gold Aviators | Pavé Crisscross Ring | Michele Deco Diamond Watch Case | Michele Two-Tone Deco Watch Band | Gold Kate Spade Idiom Bangle
Thanks for reading!
xoxo Kendall