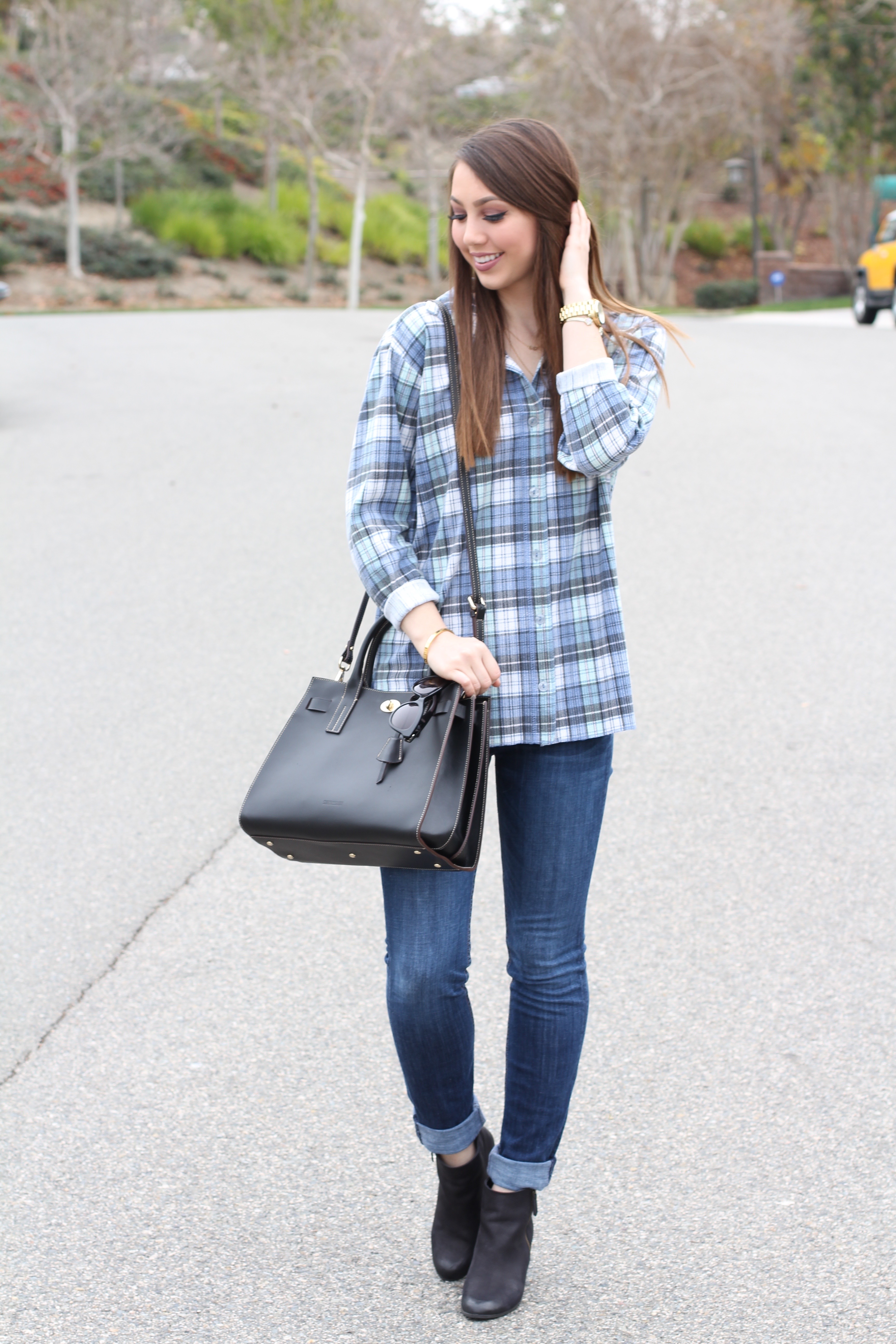 It may be Spring, but with the cold weather coming in this week, I'm not quite ready to start rocking all my floral dresses and skirts! I'm kinda bummed about this! For those of you who feel like I talk about weather way too much here on the blog, my apologies, but hey if you live in Southern California you totally know that the crazy weather is a big dilemma! One day it's super hot and the next is cold! #thestruggleisreal 
To face this colder weather (mid 60s is cold to me!), I often find myself reaching for flannels, especially in the Spring! The ones I own are light, but thick enough to keep me warm and as I went to put one on the other day I realized many people probably shy away from them because they think they are bulky. Today I'm sharing 4 tips for how you can style an oversized flannel and prevent this issue!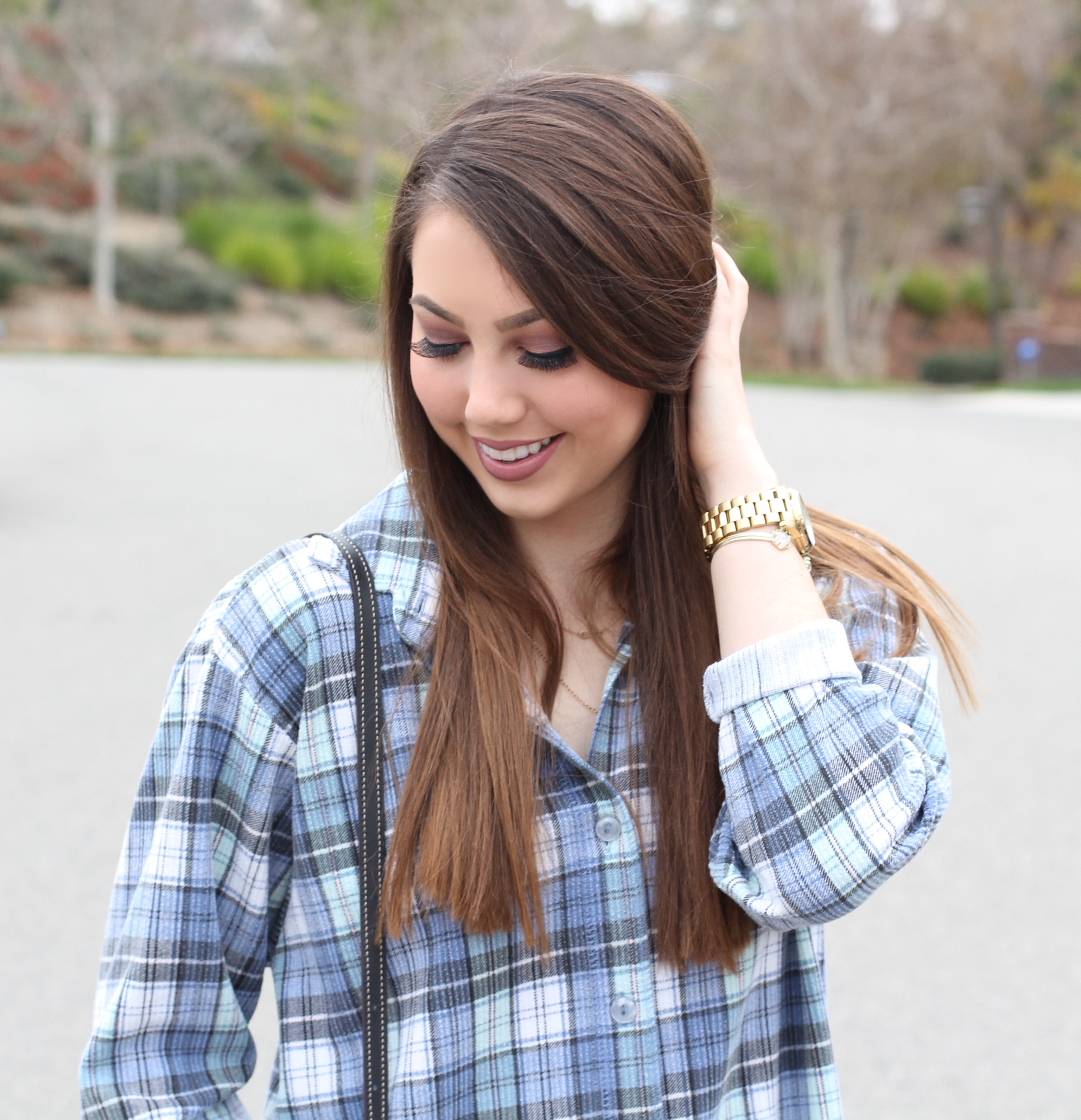 Roll up the Sleeves – Since Spring isn't quite as cold as Winter, I love rolling up the sleeves on my flannel! While flannels are typically oversized, they can look less bulky when the sleeves are tightly rolled up on the arms, giving you a little more shape!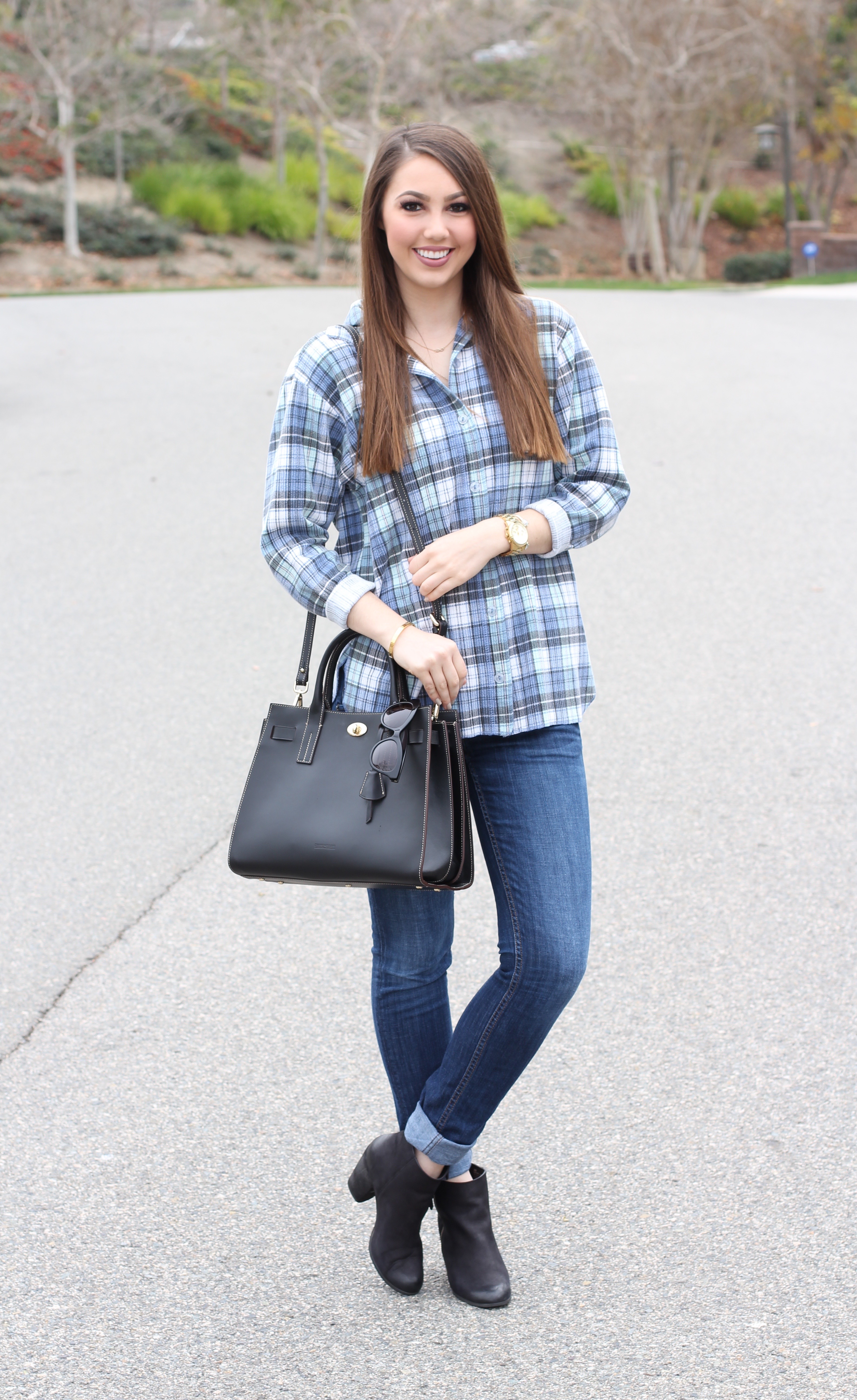 Wear Fitted Jeans – While in the past I've worn an oversized flannel with boot cut jeans, I realized that this wasn't so cute on me! Wearing skinny jeans really defines your legs and counteracts the larger flannel size.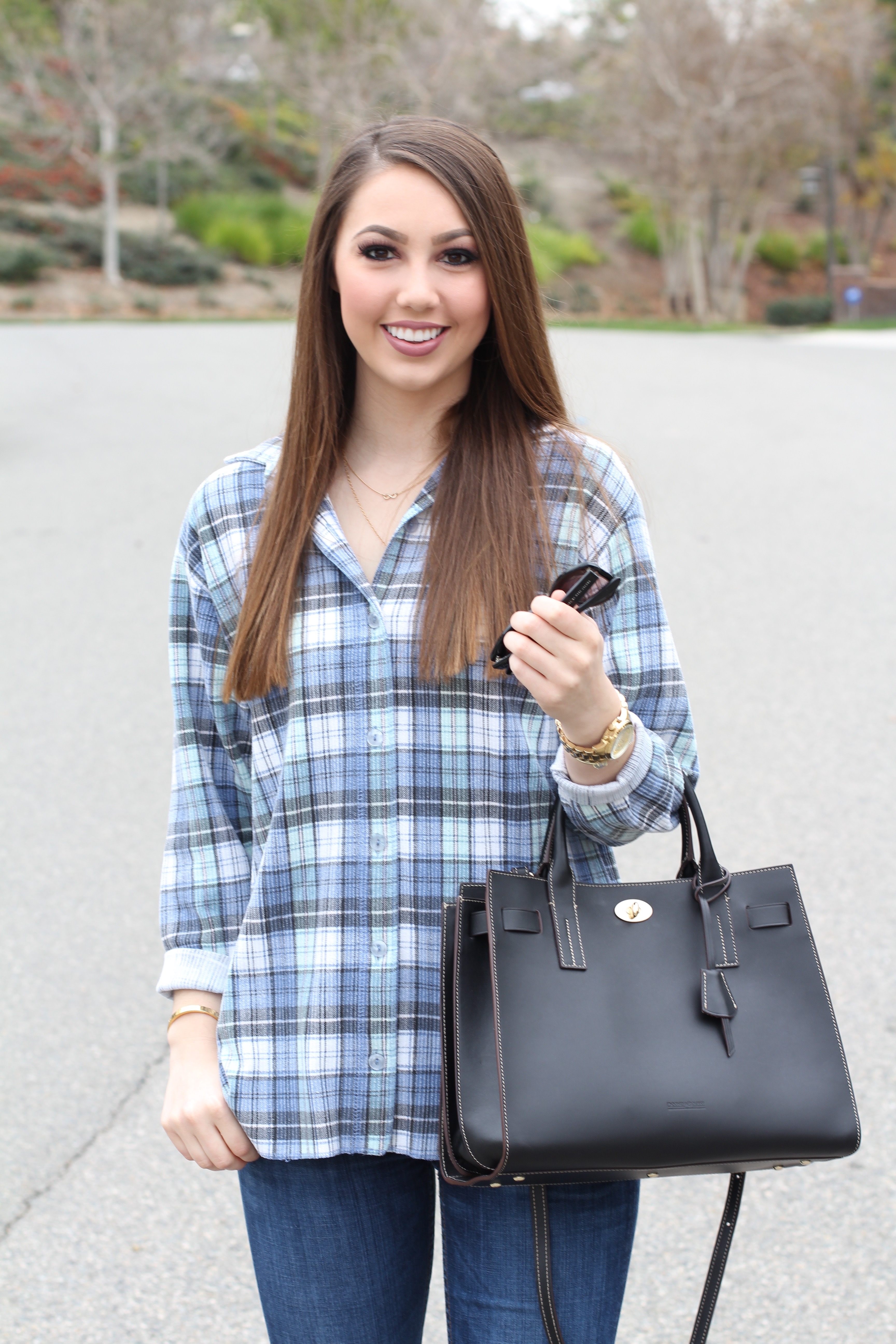 Let your Hair Down – I've found that if I wear my hair up while wearing an oversized top, my shoulders look broader. To solve this problem, I just wear my hair down!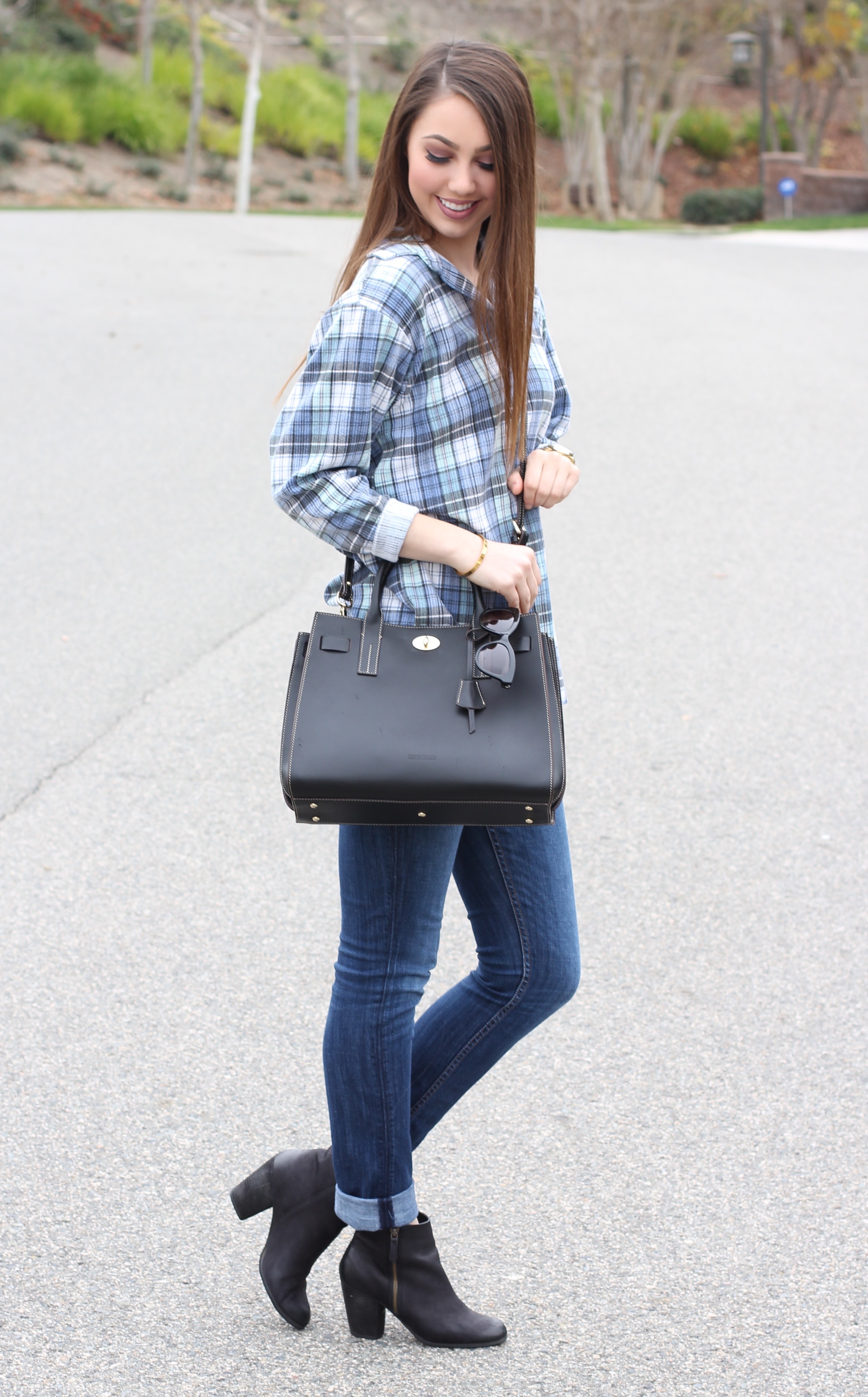 Use a Structured Bag – Since the oversized flannel is well…oversized, I typically choose a more structured purse to go with it! I know this isn't a tip to make you look less bulky, but I think it makes the look more polished.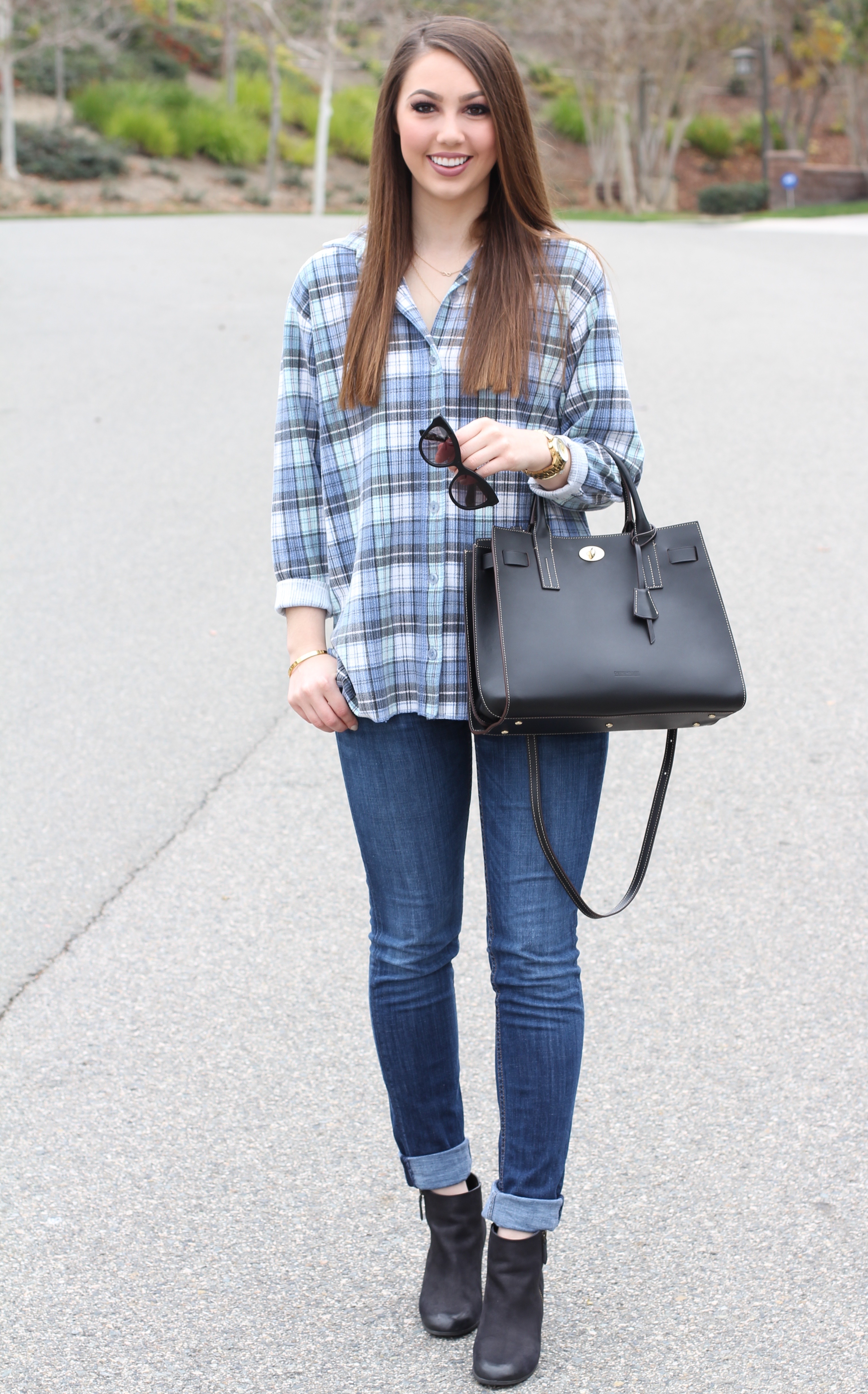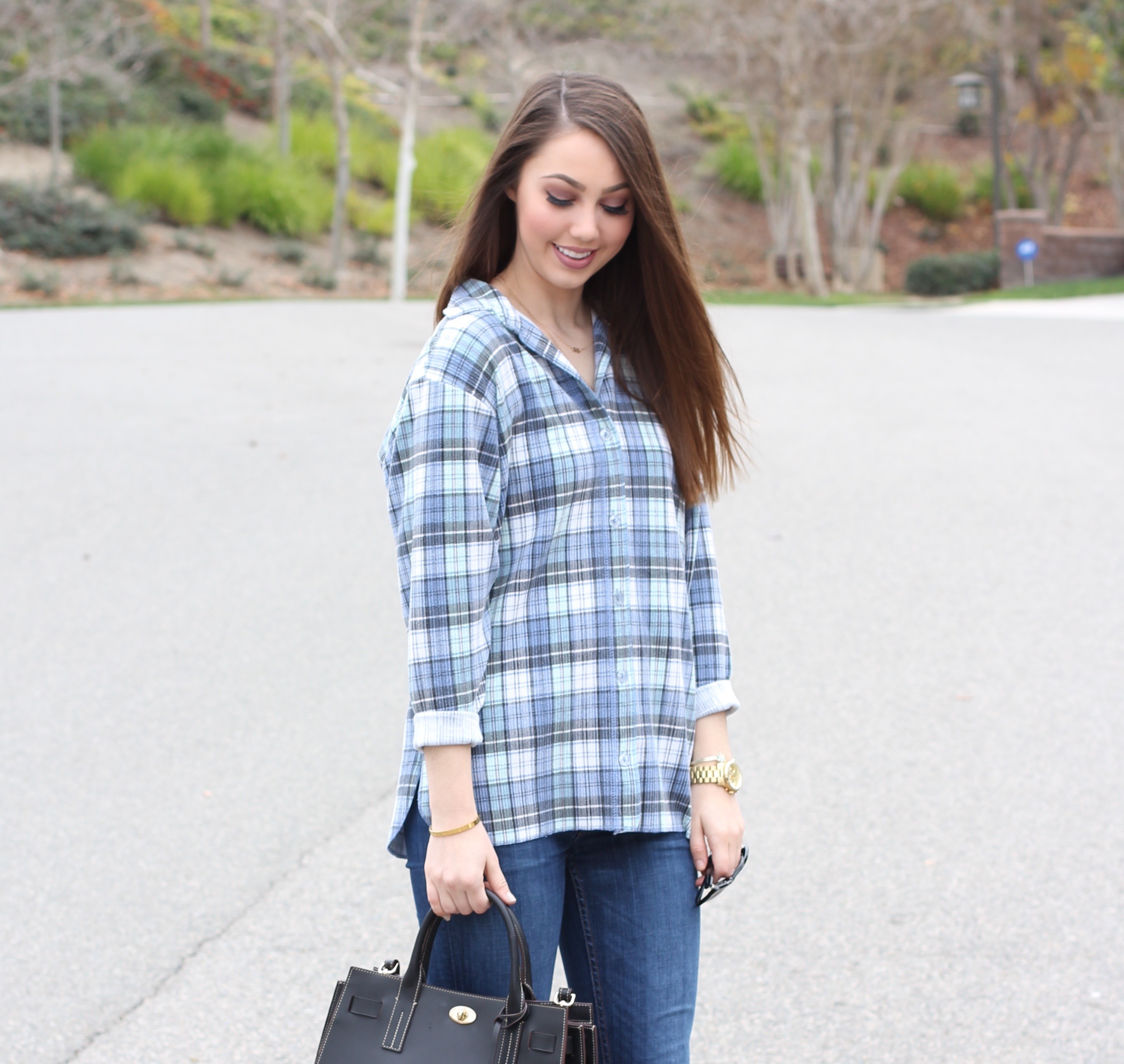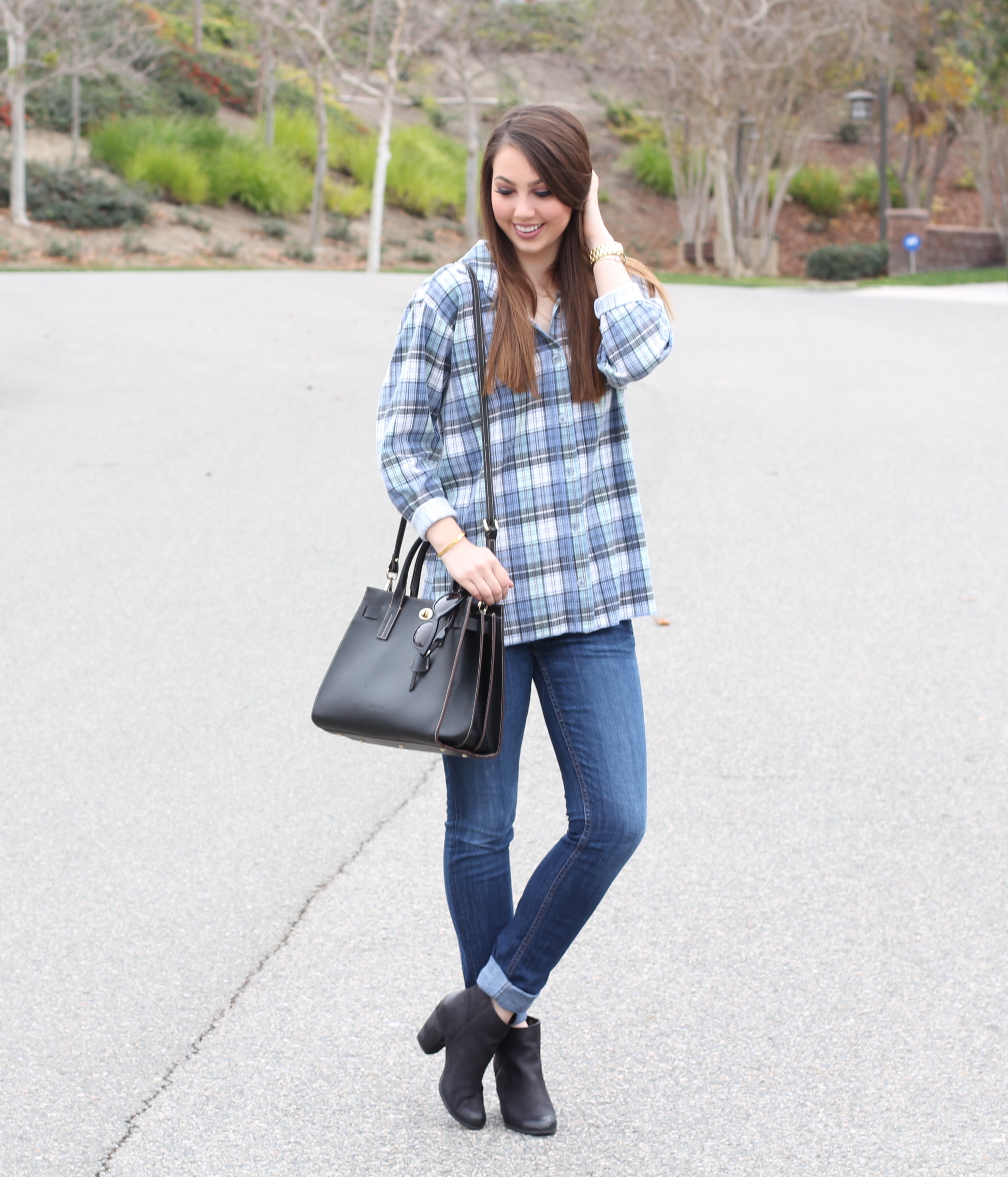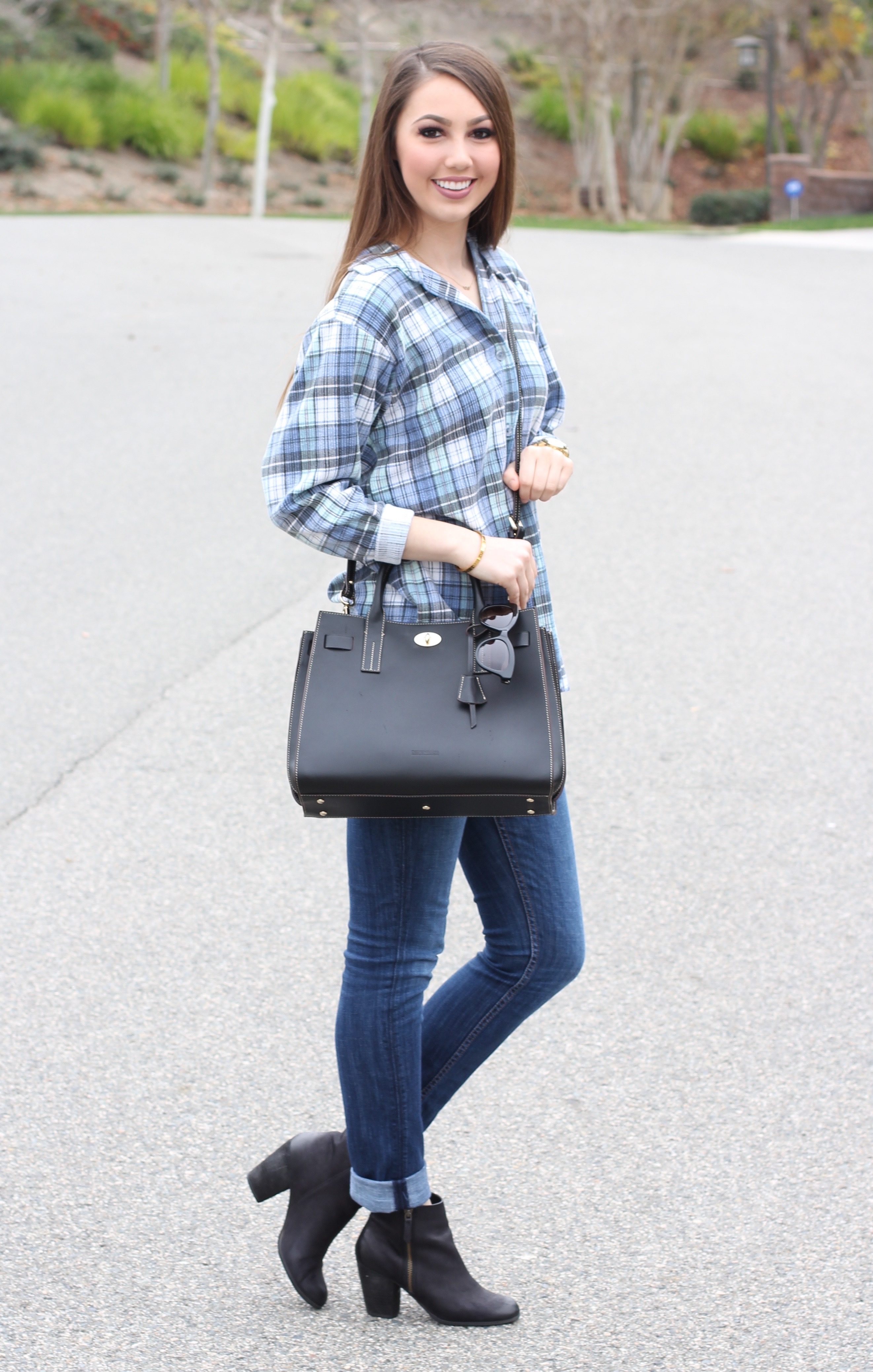 Flannel, old, love this one and this one | Skinny Jeans | Booties | Black Purse c/o | Sunglasses, old, similar here | Gold Watch | Infinity Necklace | Long Necklace
Thanks for reading!
xoxo Kendall