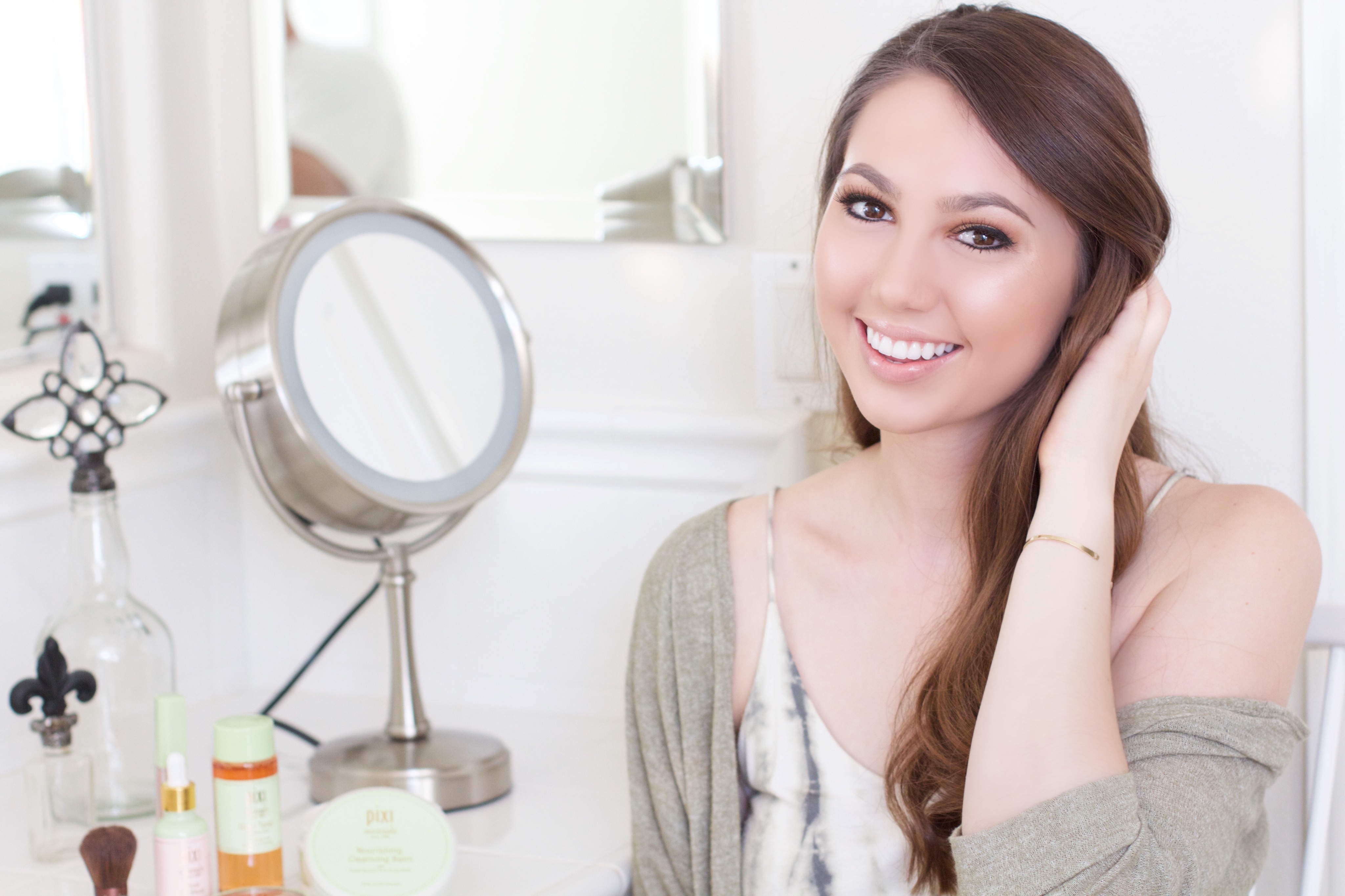 It may be November, but who said that you have to get rid of that beautiful Summer glow?! As we approach the holidays I'm sure all of us want to look our best and have glowing skin. Today I'm sharing how you can achieve that gorgeous glow without spending time outside in the sun!
These five products from Pixi will help you achieve the look and have all your friends and family asking what you did to make your skin look so gorgeous.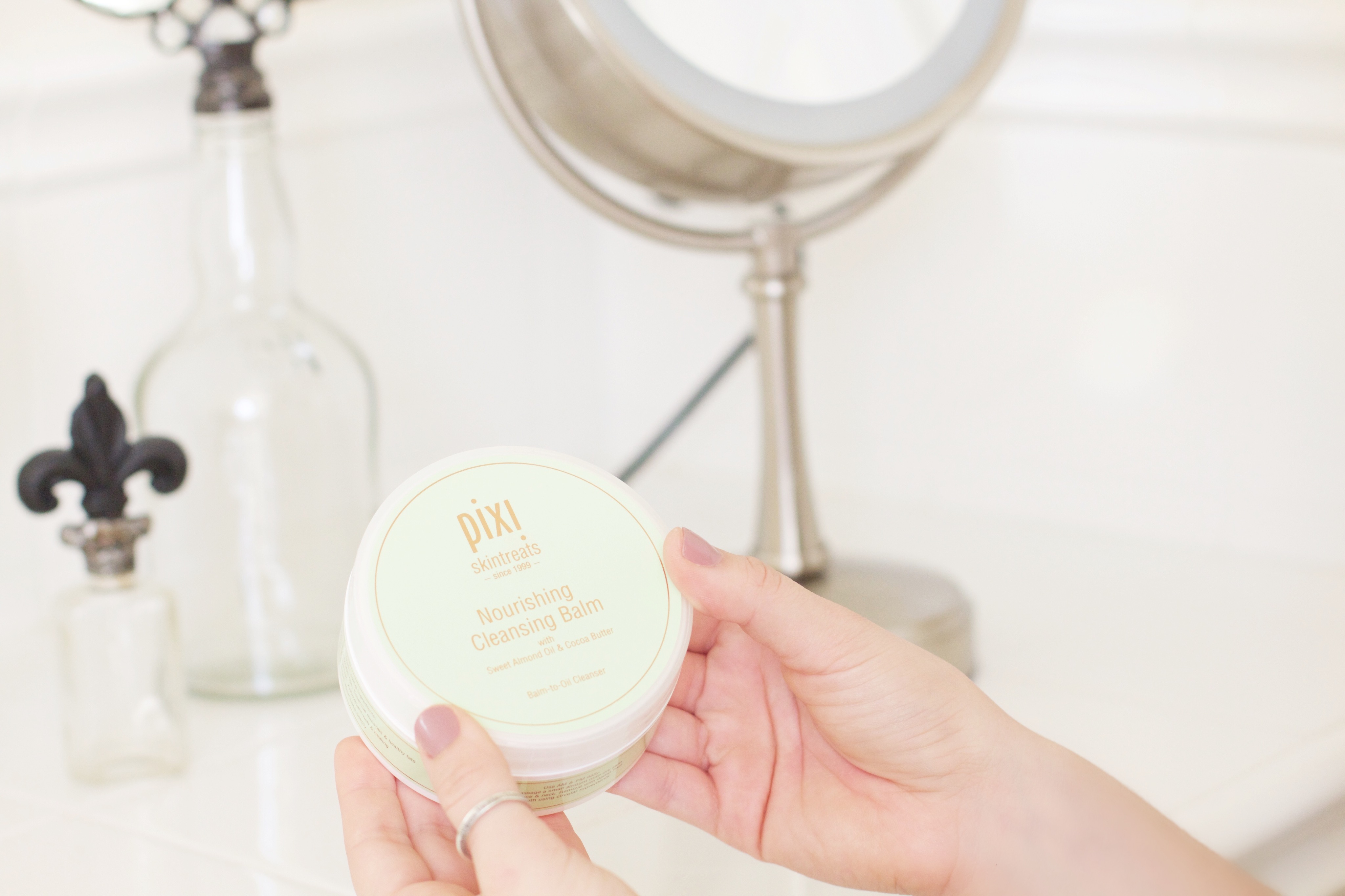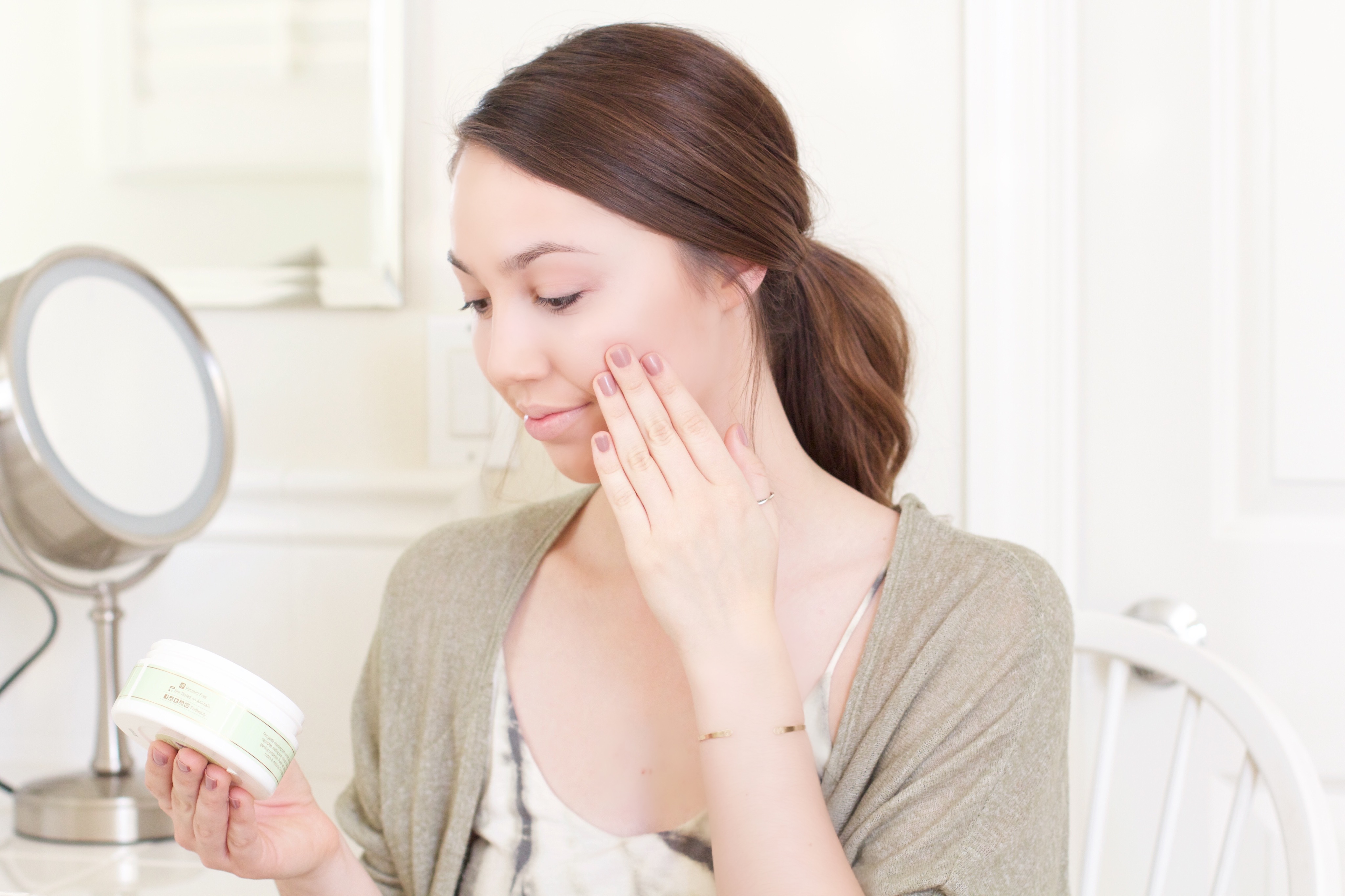 Nourishing Cleansing Balm – This deep cleansing balm-to-oil cleanser is perfect for both the morning and night. Use it to melt away impurities for clear glowing skin or remove makeup at night before bed. This product ensures that you have clean skin before applying your makeup in the morning!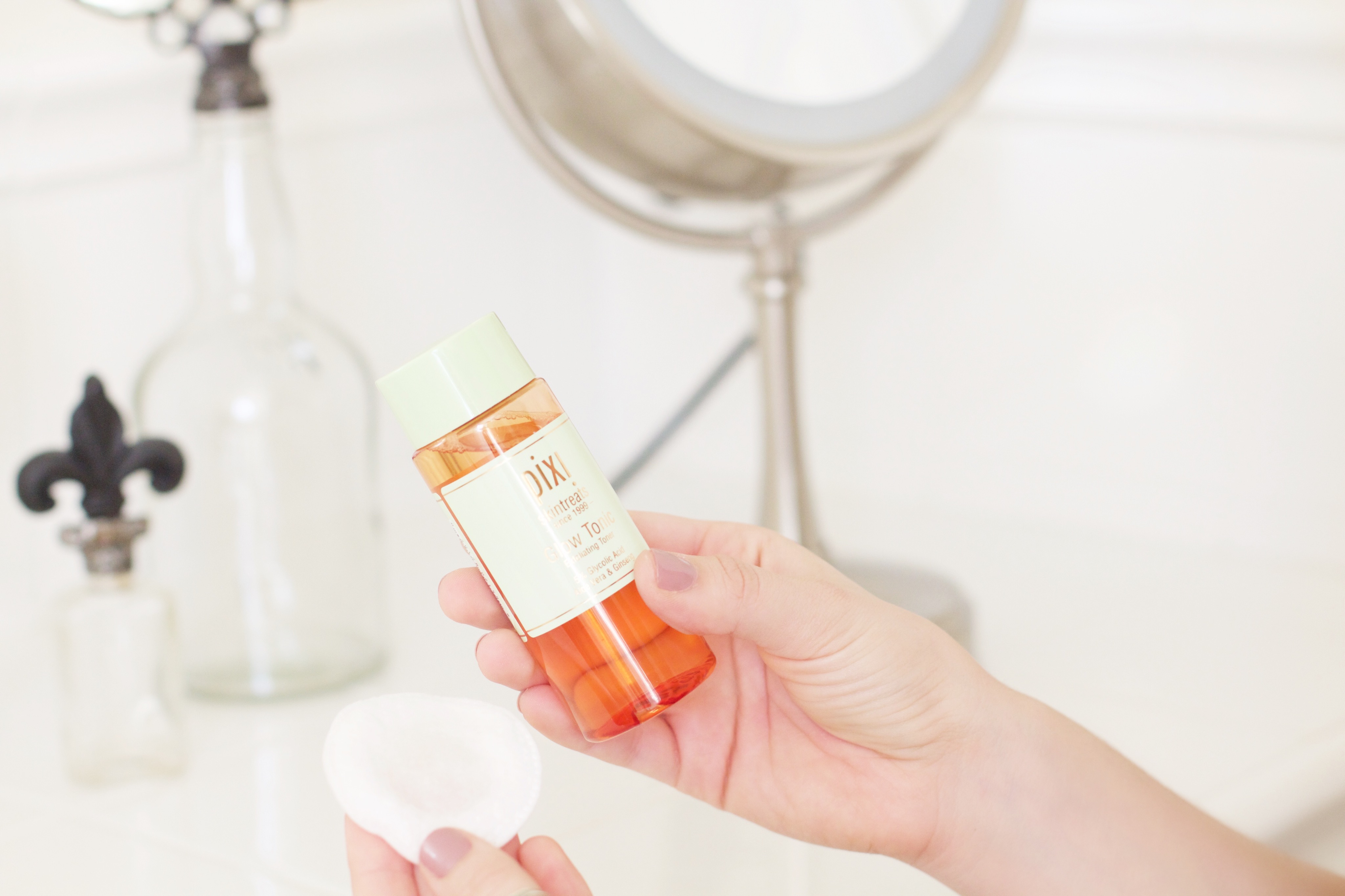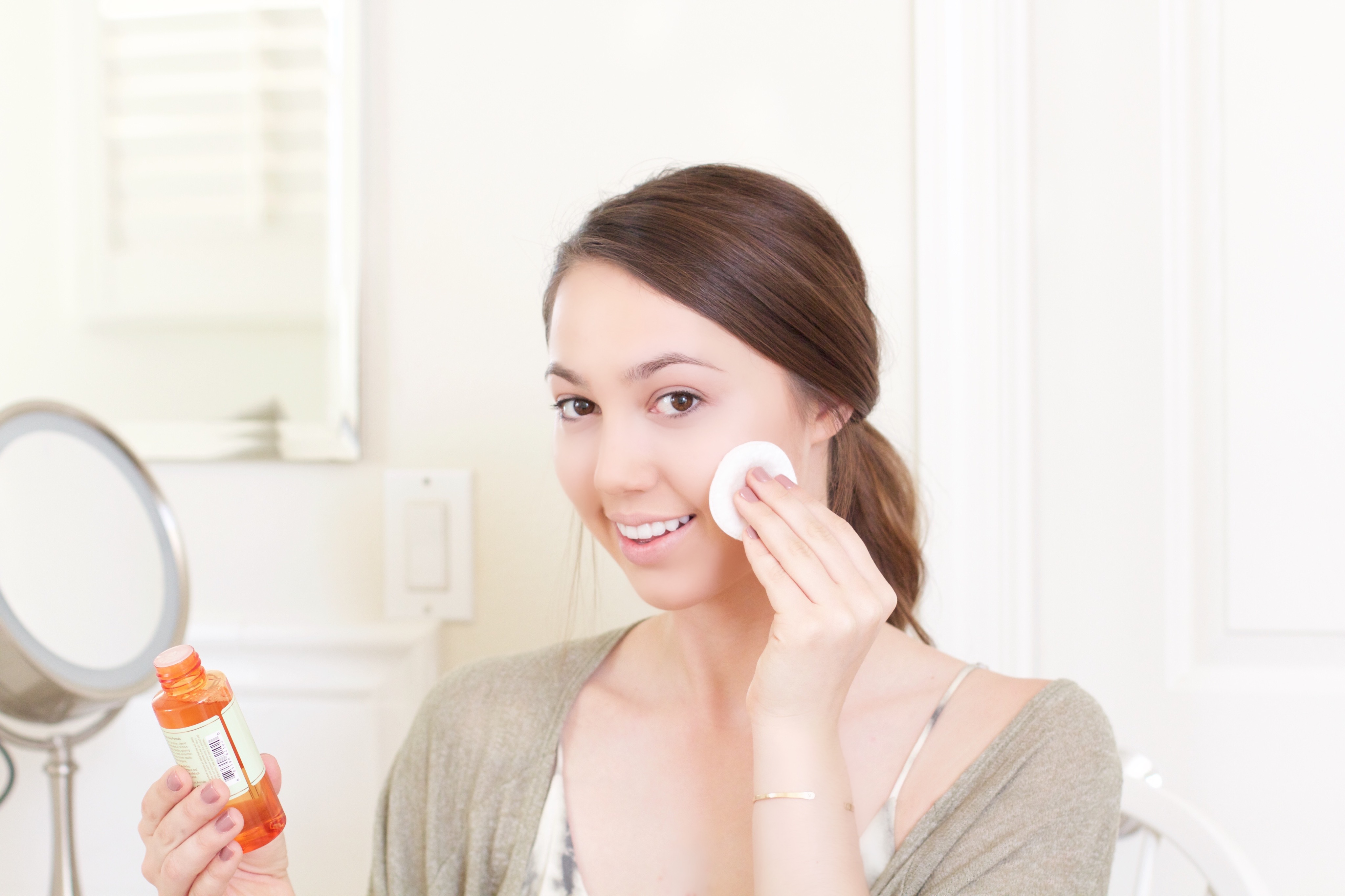 Glow Tonic – If you haven't already heard of this product (everyone swears by it!), I'm excited to share this one with you. The glow tonic is an exfoliating toner that helps brighten and smooth the complexion. Who doesn't want that?! It is also gentle on all skin types, which is perfect for me because  I have very sensitive skin.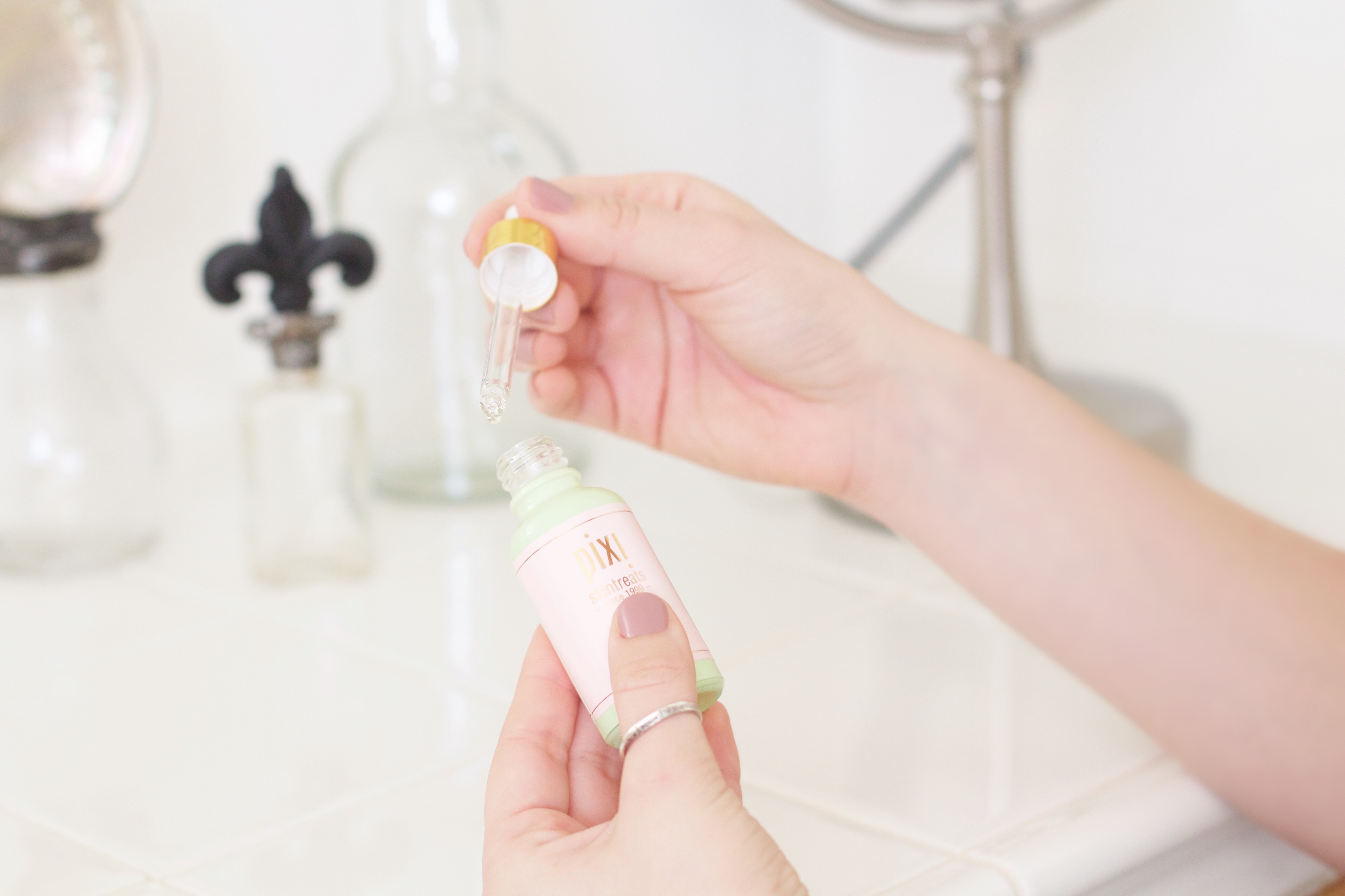 Rose Oil Blend – I have been obsessed with rose oil lately! Besides the heavenly smell, this product leaves the skin feeling smoother and is infused with youth-preserving oils including sweet almond, jojoba, rosehip, and rose geranium. You must try this to help get that glow!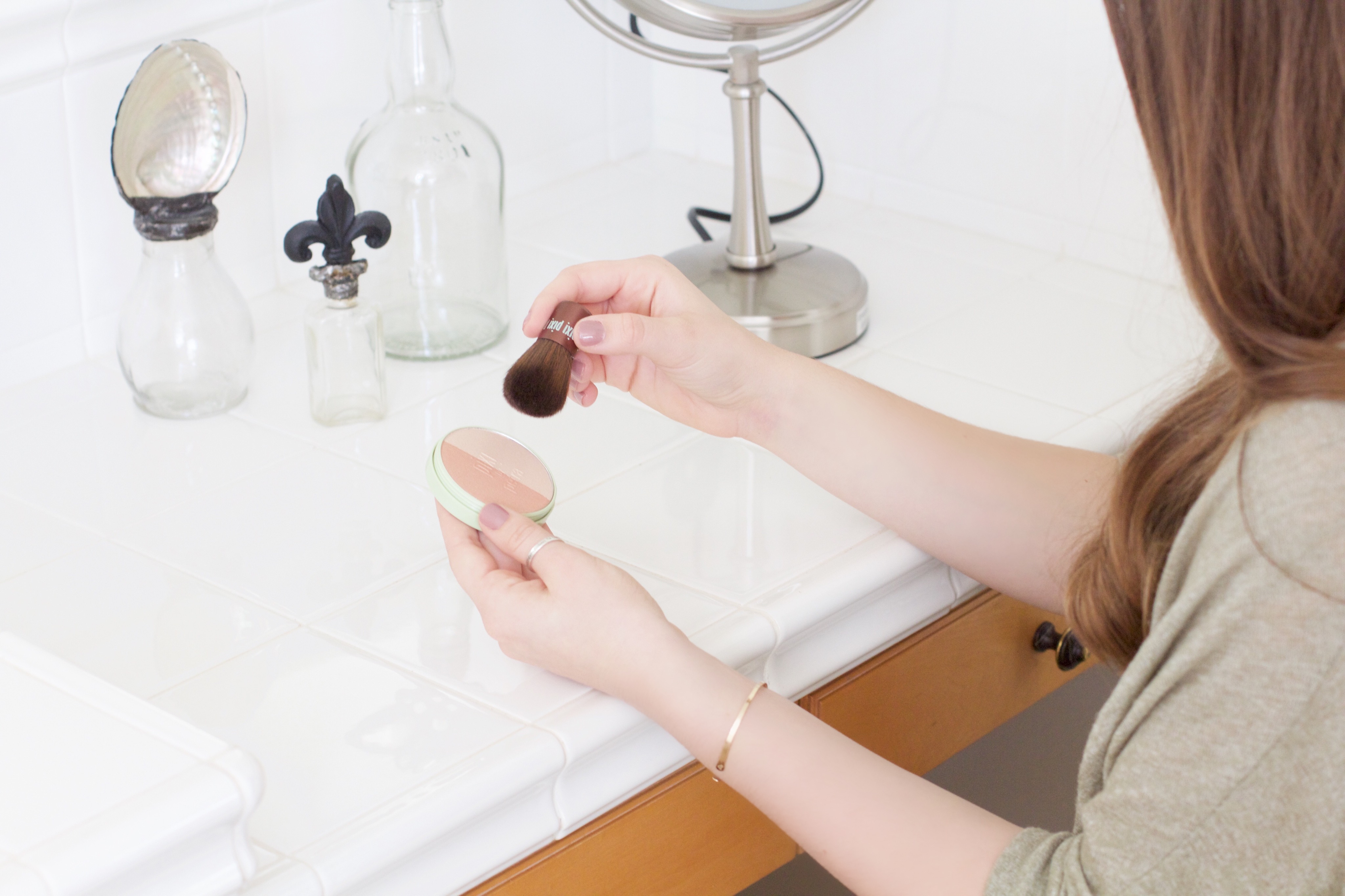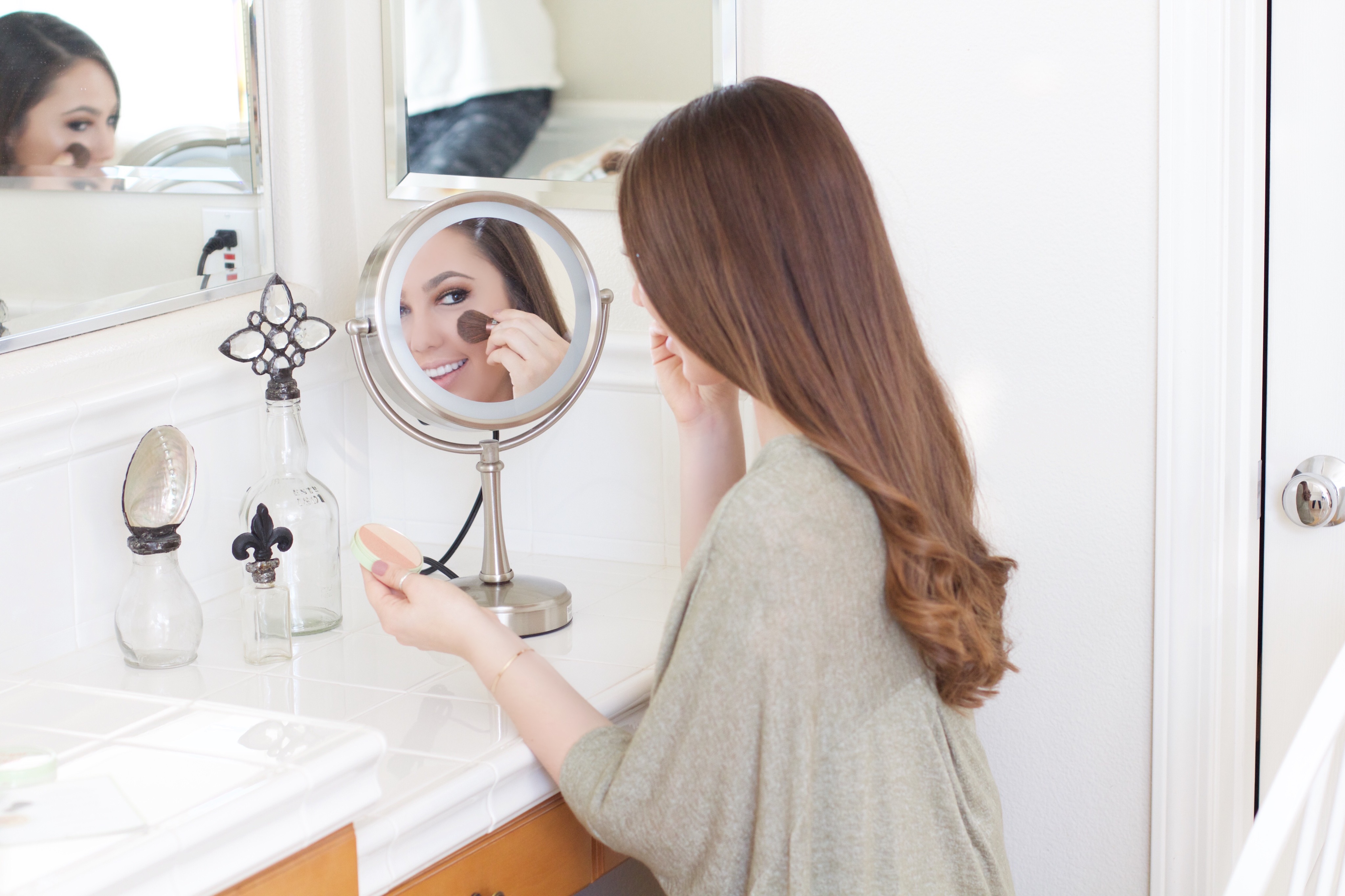 Beauty Blush Duo & Kabuki in Peach Honey – All the steps leading up to this one were skincare ones. Once you have completed those and have put on your eye makeup, foundation, etc., it's time to make your cheeks really glow! I swirled my kabuki brush in both of the blushes in this duo and then applied it to my cheeks. I could not believe how radiant they looked after applying this product!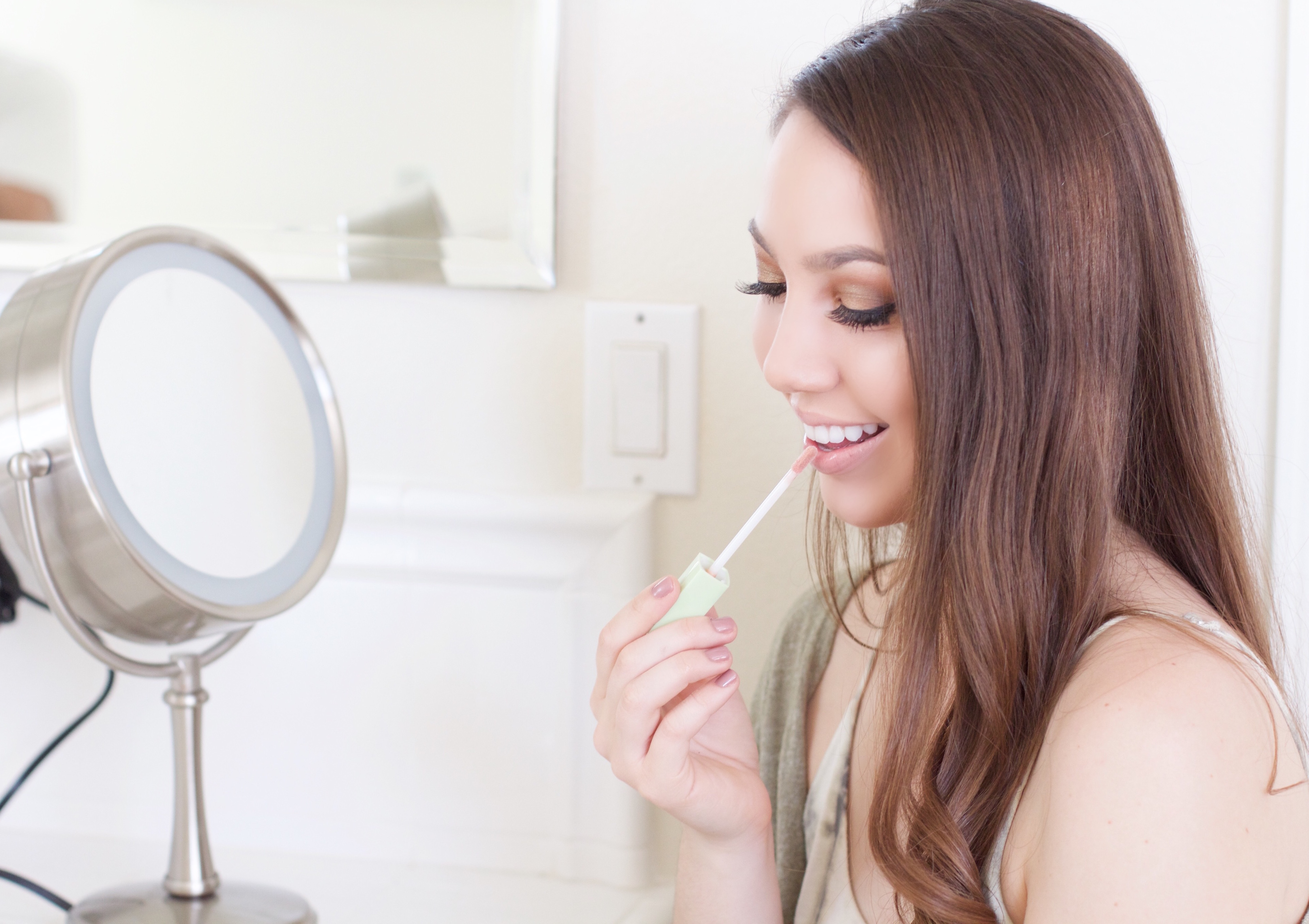 LipLift Max in Honey Sheen –  The last step is to apply this beautiful peachy gloss. While I do love a good lipstick I always associate a sheer peachy gloss with glowing skin. This one is minty and hydrates the lips while plumping them to get that volume that everyone wants!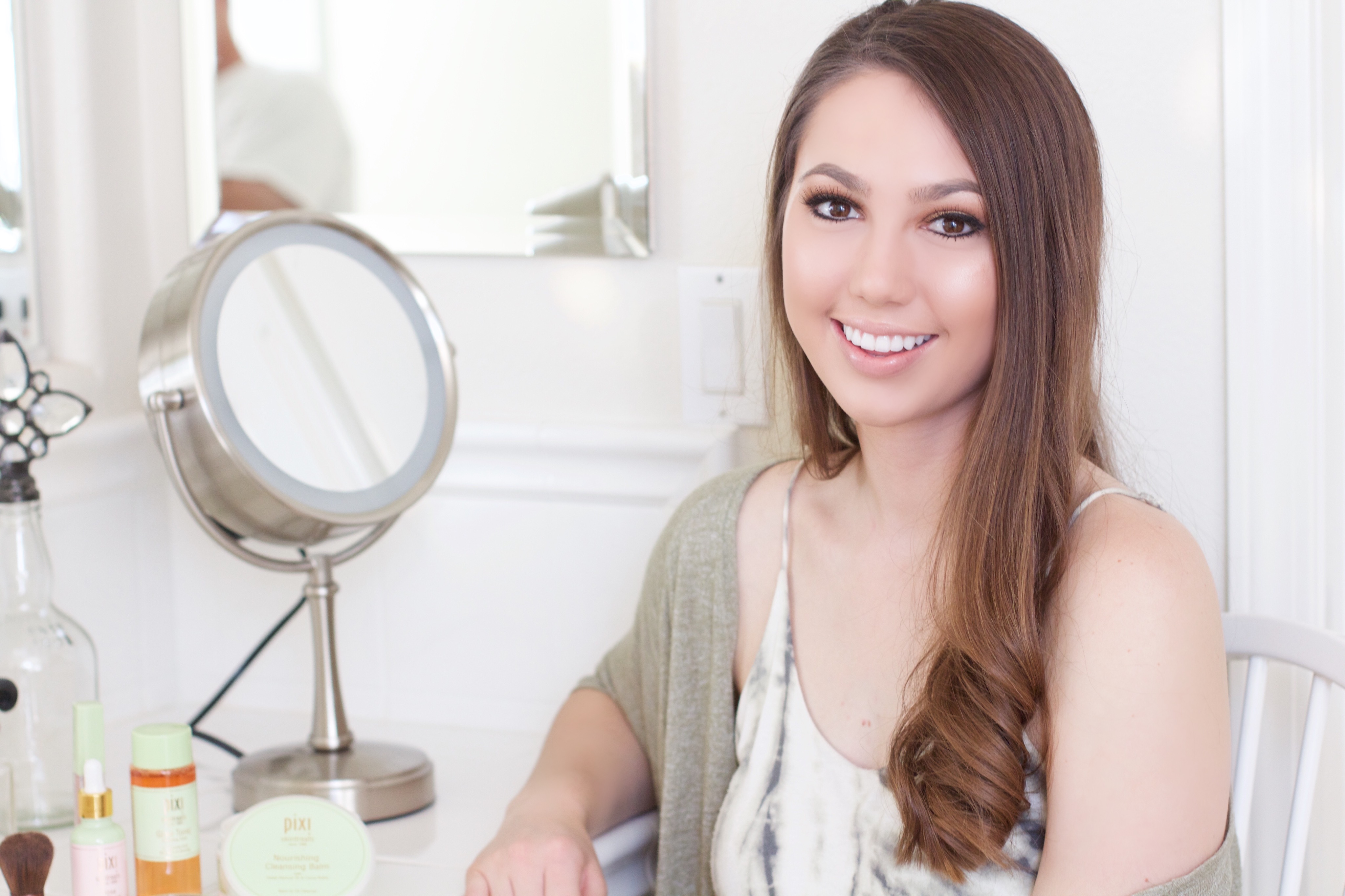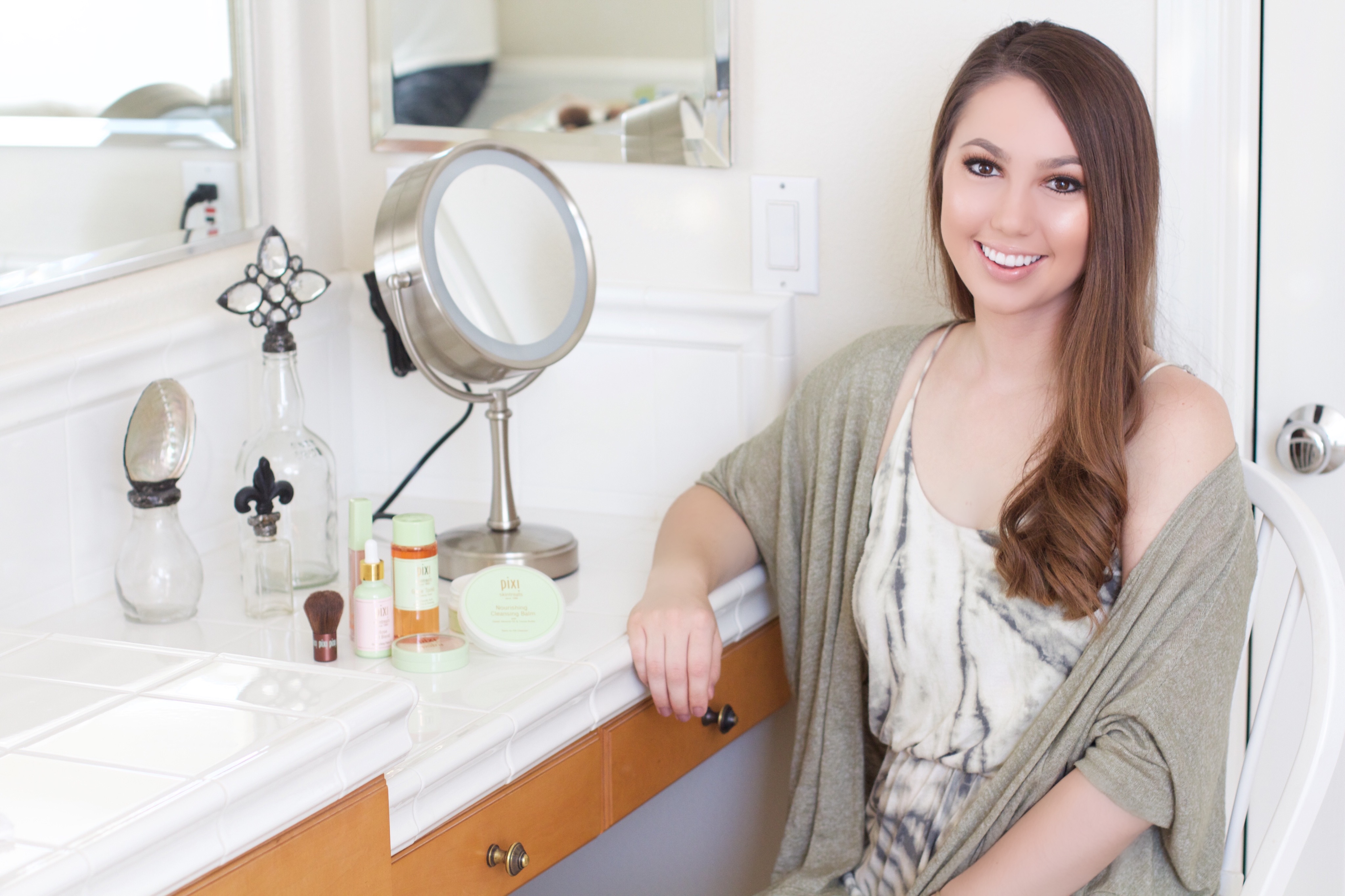 Nourishing Cleansing Balm | Glow Tonic | Rose Oil Blend | Beauty Blush Duo & Kabuki in Peach Honey | LipLift Max in Honey Sheen
Have you tried any of these products? Thanks for reading!
xoxo Kendall
**Pixi provided me with all of these products, but, as always, all opinions are my own. I only share products on MSL that I fully support.