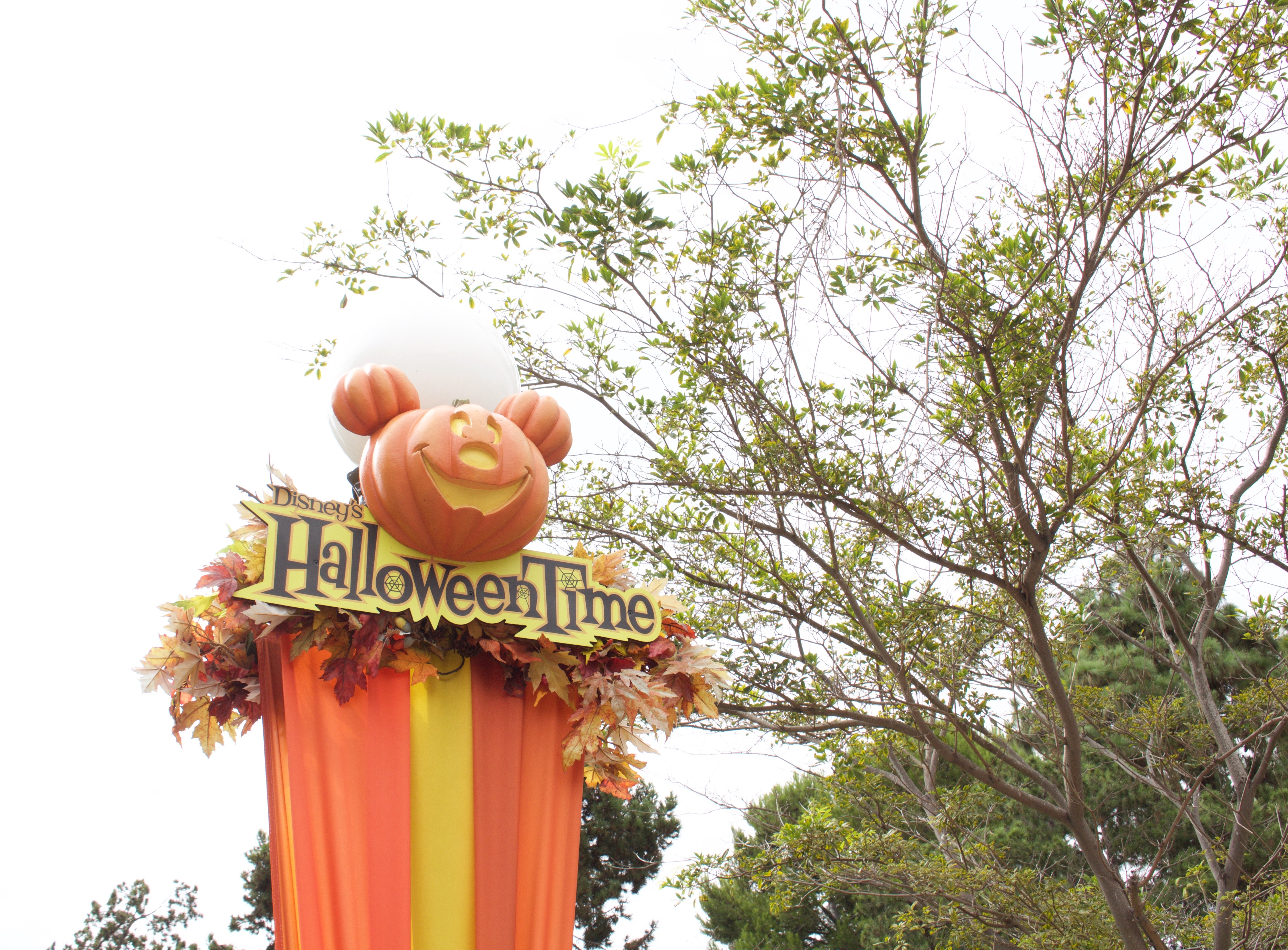 It's official!! Halloween Time 2017 at Disneyland is finally here, but this year the fun has extended into California Adventure! Halloween Time began yesterday and goes through October 31! Since I love this time of year at Disney, I just had to go to the parks yesterday. While I was there, I figured I might as well snap a few photos to share with you since you loved my post about my Disney Rose Gold Ears last month.
I decided not only to share photos with you, but also make this post into a little Disneyland Halloween Time 2017 Guide. Below I'm spilling all the details on the best merchandise, attractions, and decorations (+ more) that you need to check out if you visit the parks.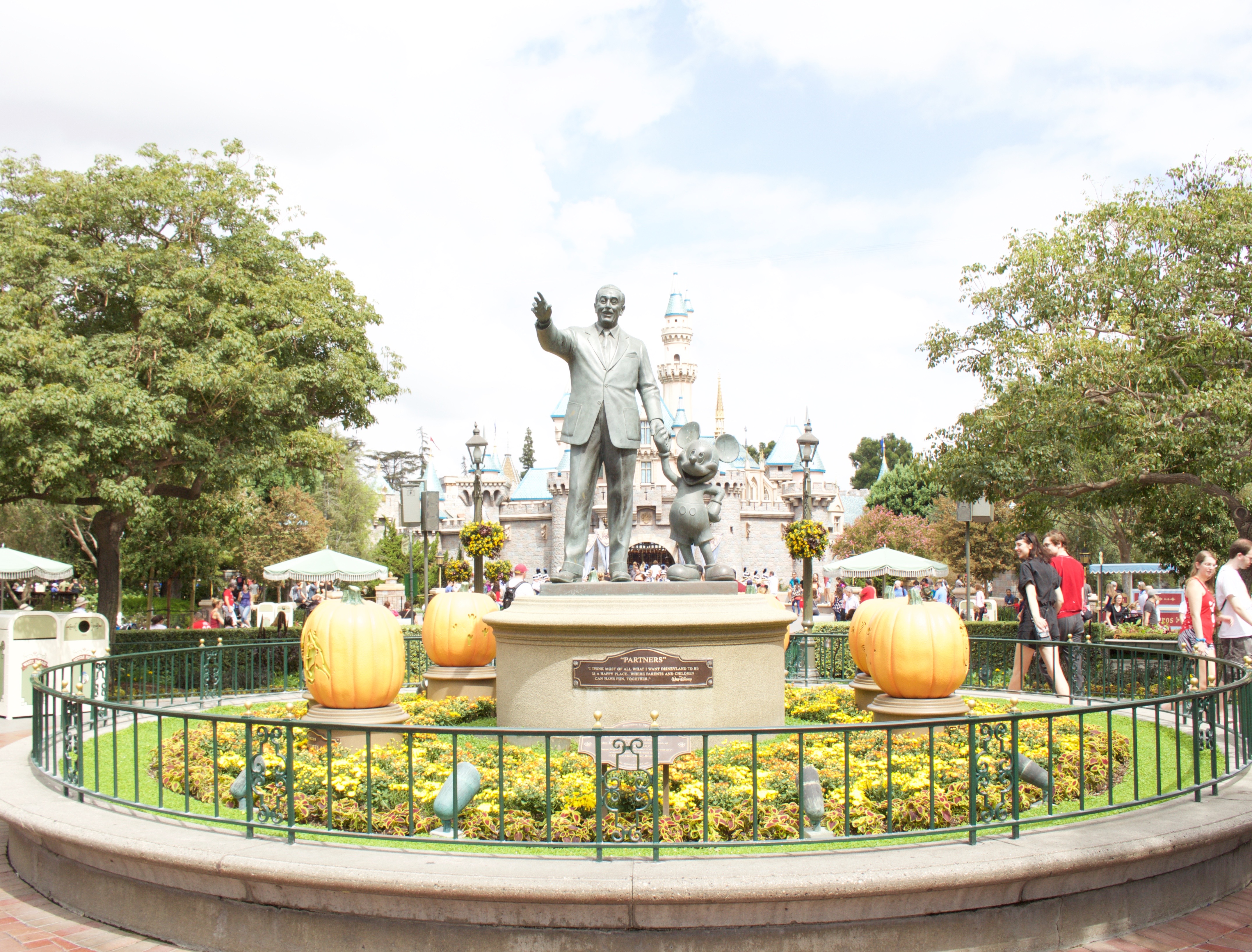 The Best Decorations
Okay, so both parks are full of Halloween decorations, but there are a few places that I think are especially important to stop by.
Main Street, U.S.A. – This one is obvious! All of Main Street is filled with cute Jack-O'-Lanterns in every window and Halloween Time banners on every sign post. There is also the giant Mickey Mouse Pumpkin to take pictures in front of (see it toward the bottom of this post) and pumpkins surrounding the Walt Disney & Mickey statue.
Entrance to Disneyland + California Adventure – Since both parks are decorated this year, both of the entrances to the parks are festive. Disneyland's entrance has huge Mickey & Friends pumpkin characters on top of it. California Adventure has a big Oogie Boogie on top of its entrance.
Buena Vista Street – On the main street into California Adventure, you will notice bat-themed decorations. My favorite part is the big Headless Horseman statue that is just to the left of the fountain. It's definitely a spot that you must stop by to snap a photo.
Cars Land – The decorations in this land are one of the new additions to Halloween Time this year. They also may just be some of my favorites. Since it opened, Cars Land has been one of my favorite places in California Adventure. I always take a stroll down the street when I visit the park and each time I'm equally as in awe. Now with the Halloween theme, it is even more fun. Every way you turn you will catch some sort of Halloween decoration. It's perfect for the kids!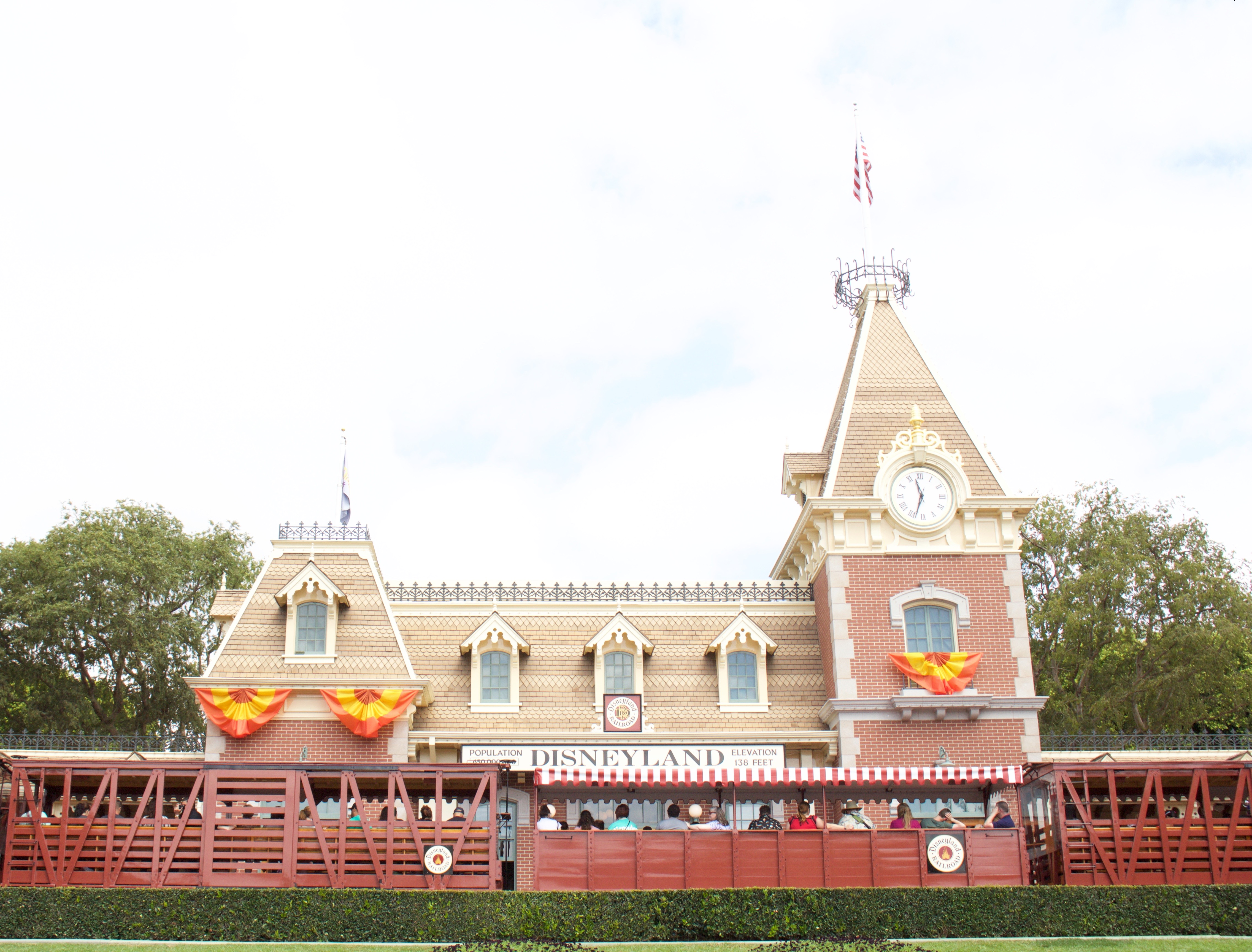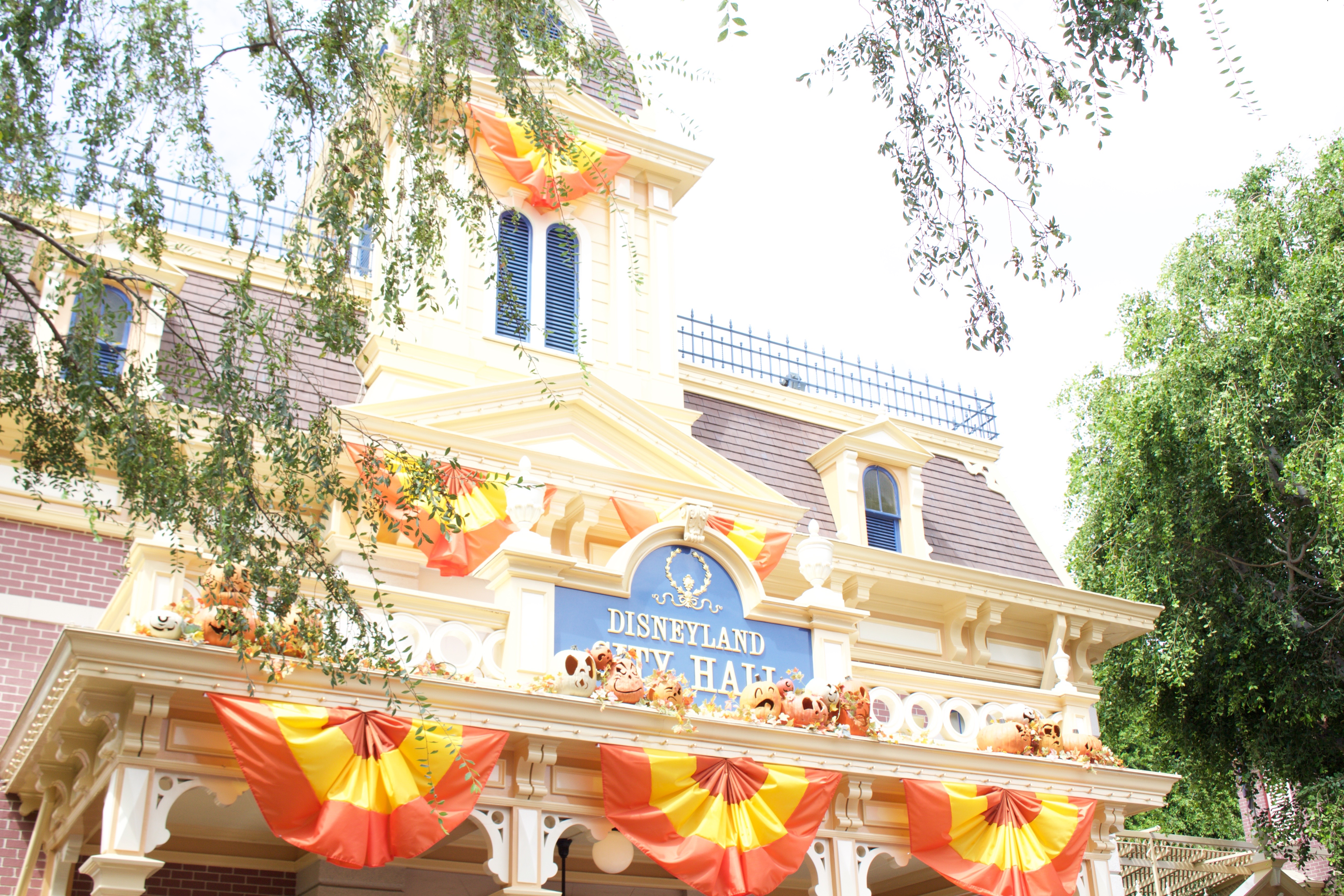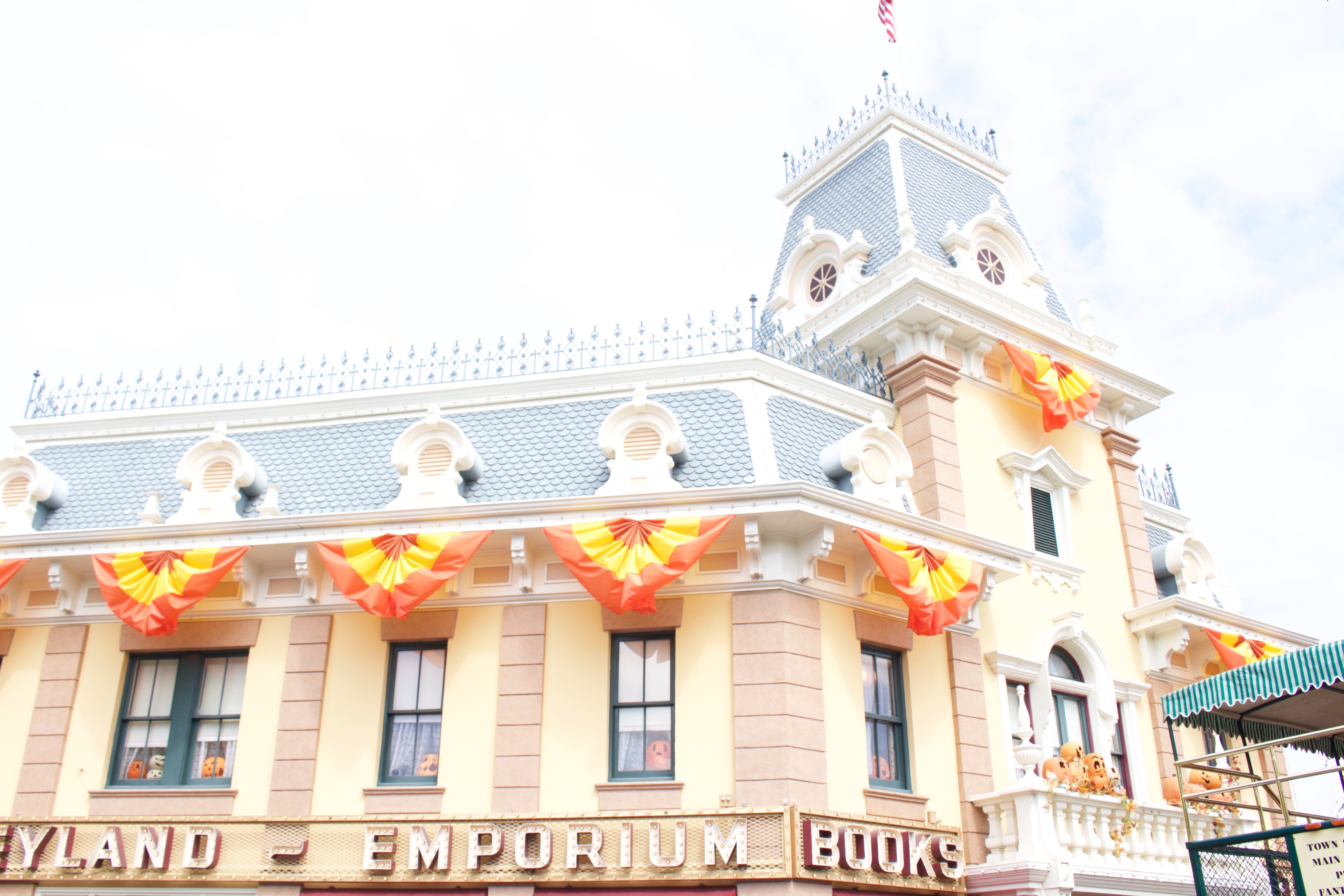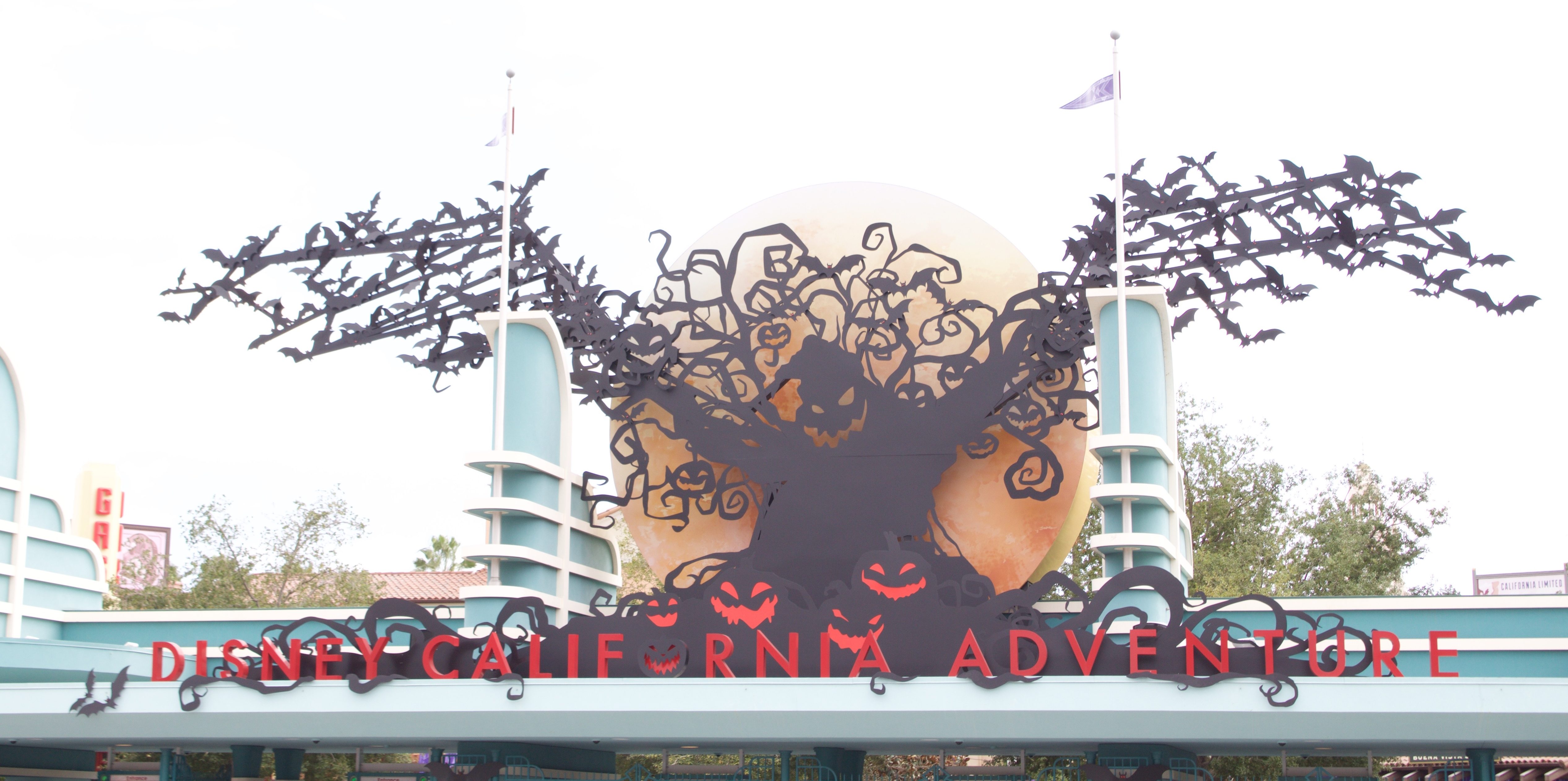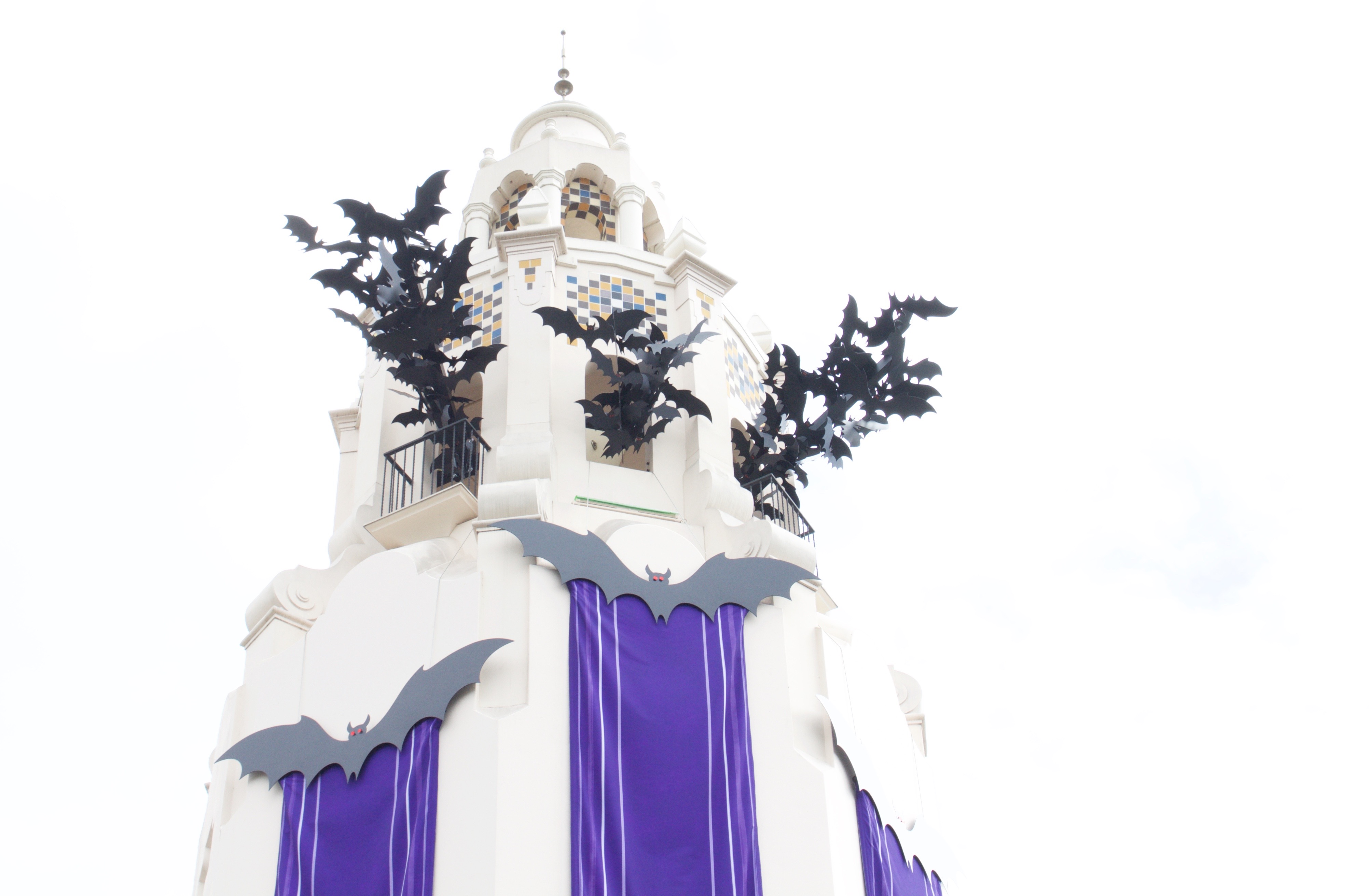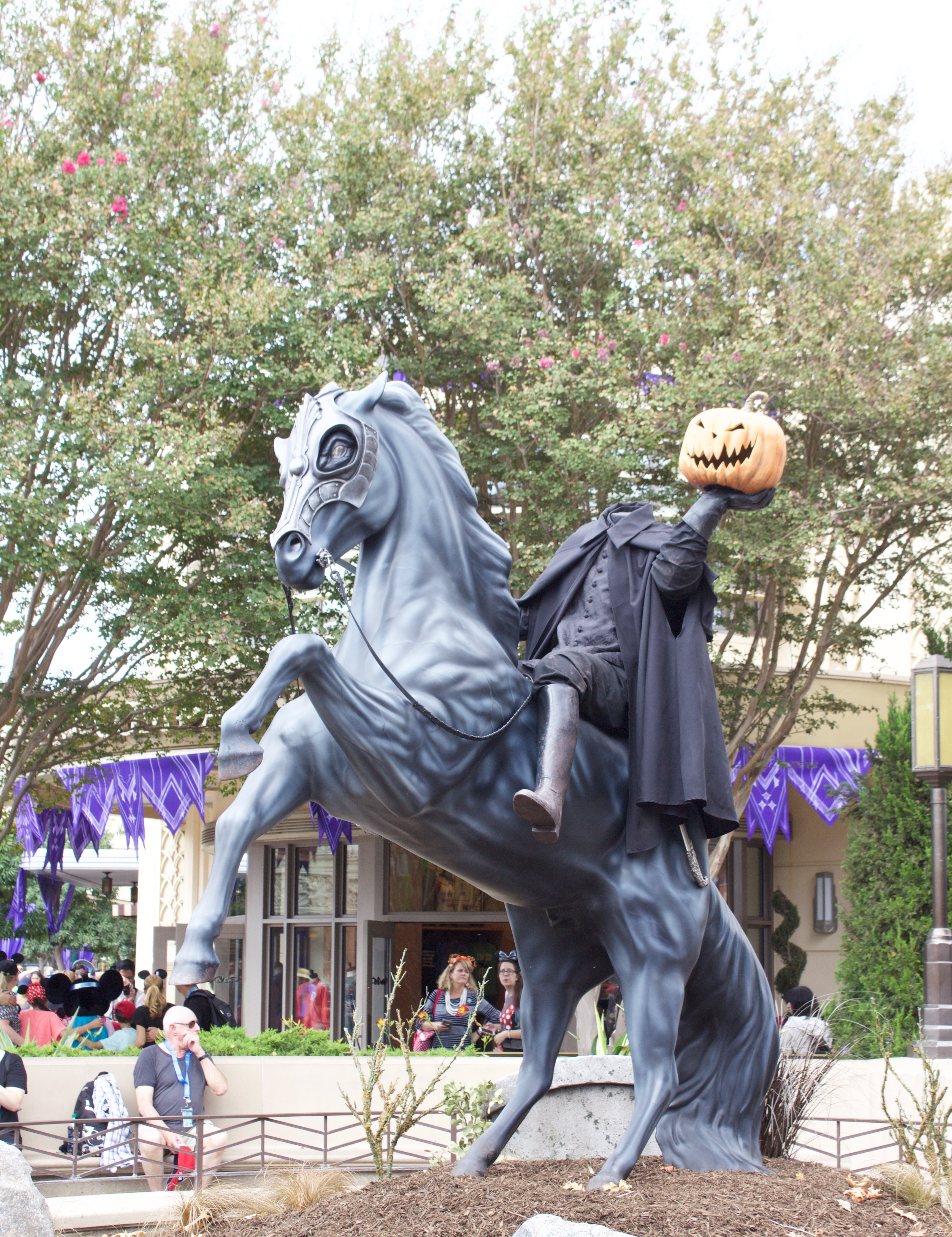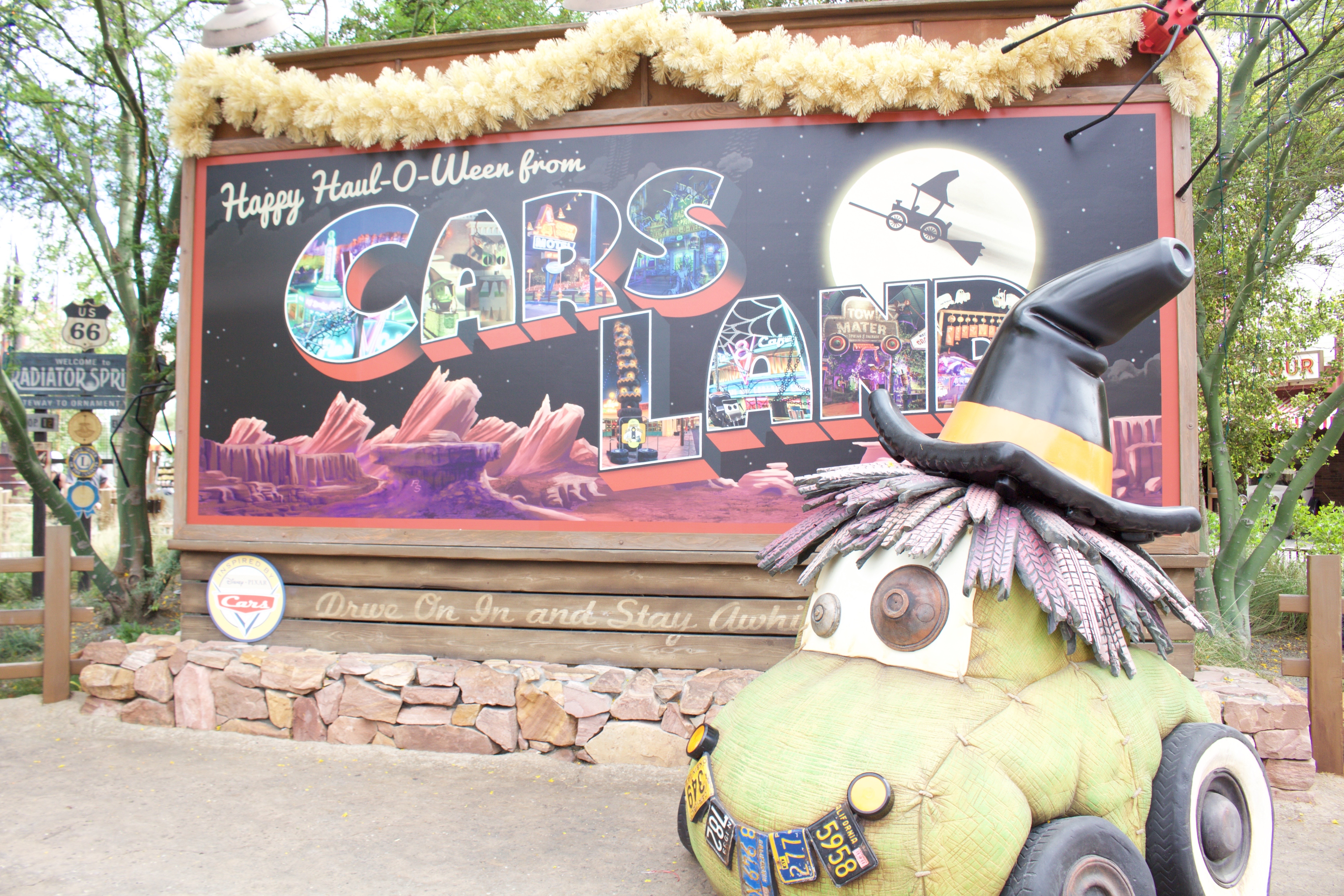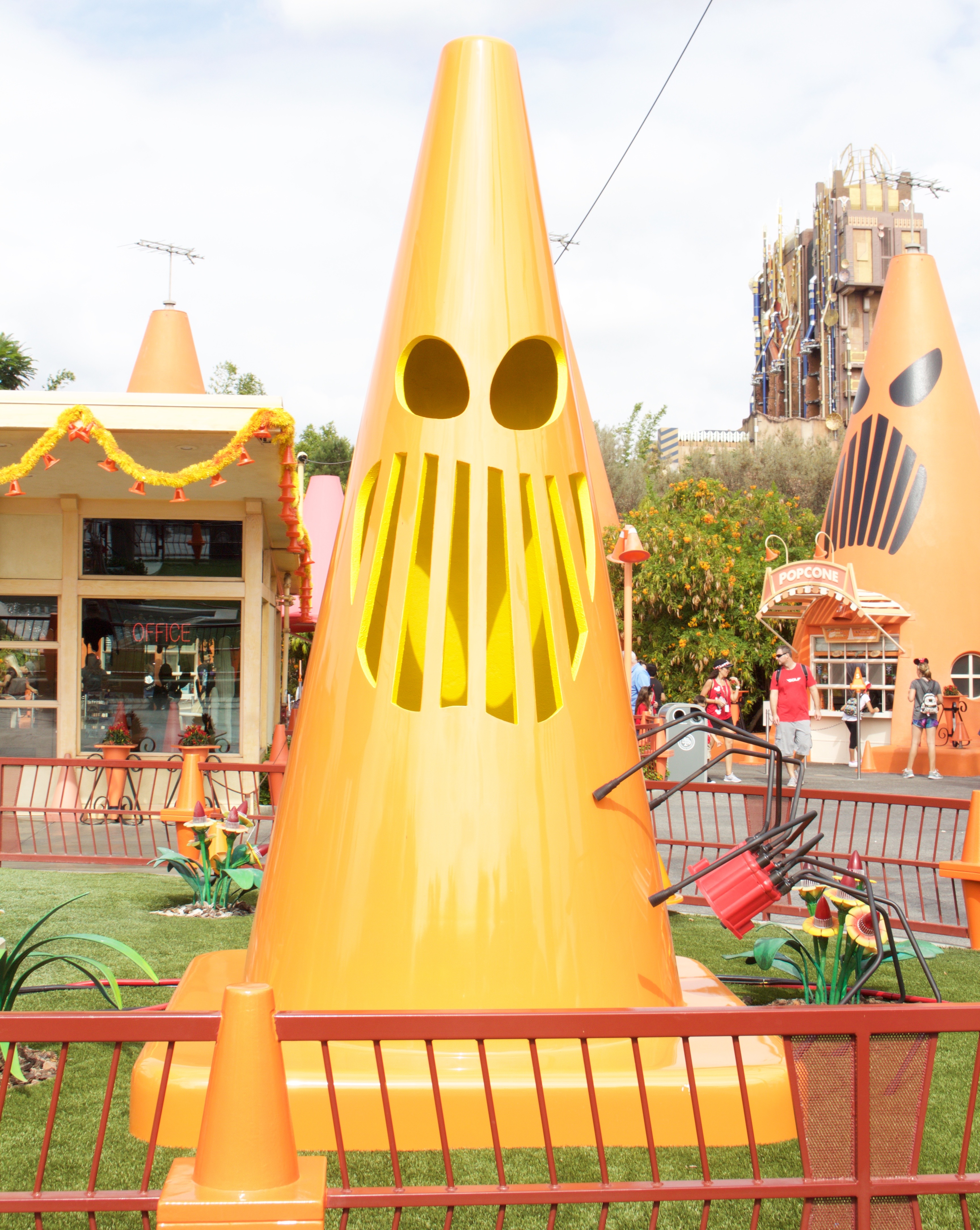 Must-Have Disney Halloween Merchandise
There is so much new Disney Halloween merchandise this year that it's practically impossible to take pictures of it all! There are cute t-shirts, candy bowls, Mickey trick-or-treat buckets…I could go on and on! However, I think my favorite item this year is the Halloween Minnie Mouse Ears. I could not believe how many ladies were rocking these in the park yesterday! They are so festive.
Almost every store has Halloween merchandise, but if you're low on time, below are the stores that you absolutely must walk into!
Emporium – As you walk down Main Street, U.S.A., this is the big store on the left, just past the fire station. While this store is a must whether it's Halloween or not, you have to stop by this season.
World of Disney – Located in Downtown Disney, this store has a big selection of Halloween merchandise to choose from including kids' costumes.
Elias & Co. – Right after you enter California Adventure, you will see this store to the left. It is full of Halloween merchandise similar to that of the stores previously mentioned, but great if you happen to be in California Adventure instead of Disneyland.
Halloween Popcorn Buckets – While not in stores, the Halloween popcorn buckets are another must-have item and I would not be surprised if they sell out! The first type is a pumpkin Mickey Mouse popcorn bucket (available at most popcorn stands). The second type is an Oogie Boogie popcorn bucket (available at the popcorn stand next to Haunted Mansion).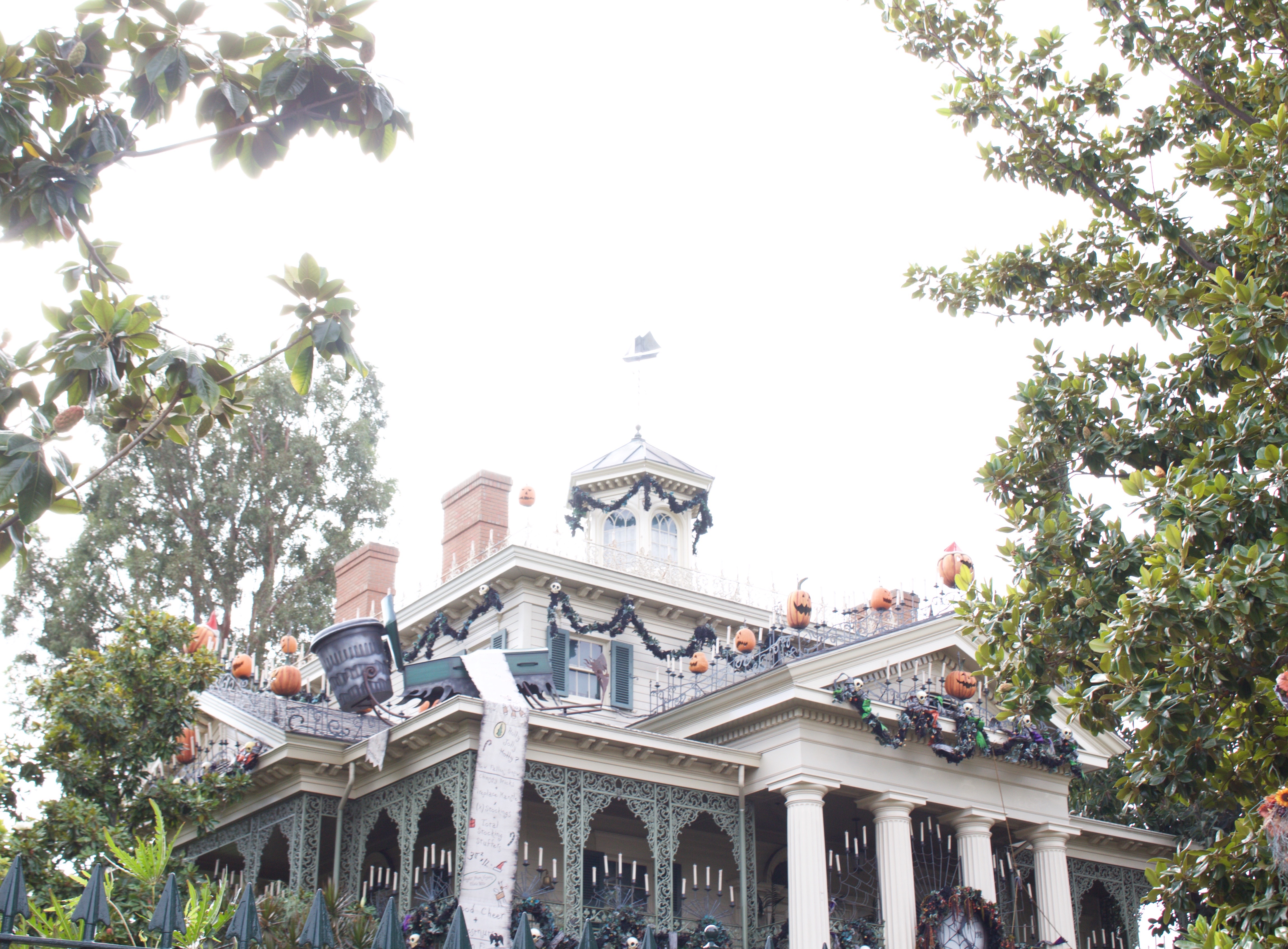 Attractions Decorated for Halloween 
Haunted Mansion Holiday – This ride is a must see! From now until the beginning of January, it is The Nightmare Before Christmas themed. Personally, I like it better decorated this way than how it is the rest of the year.
Space Mountain Ghost Galaxy – A spooky twist on a classic ride. All I can say is that if you like roller coasters, this ride is a must, especially during Halloween.
Guardians of the Galaxy: Monsters After Dark – Some of you may know that the Guardians of the Galaxy ride just opened at California Adventure a couple months back. What you may not know is that every night during Halloween Time, the ride changes into a new after-dark experience. I have yet to go on this ride, but I really want to.
Luigi's Honkin' Haul-O-Ween – To be honest, I think this ride is so cute and now that there's  Halloween decorations surrounding the ride, it's that much cuter.
Mater's Graveyard JamBOOree – This ride in Cars Land is also decorated for Halloween, but like Luigi's, it is just the areas surrounding the ride line that are decorated. However, it is still cute for little kids.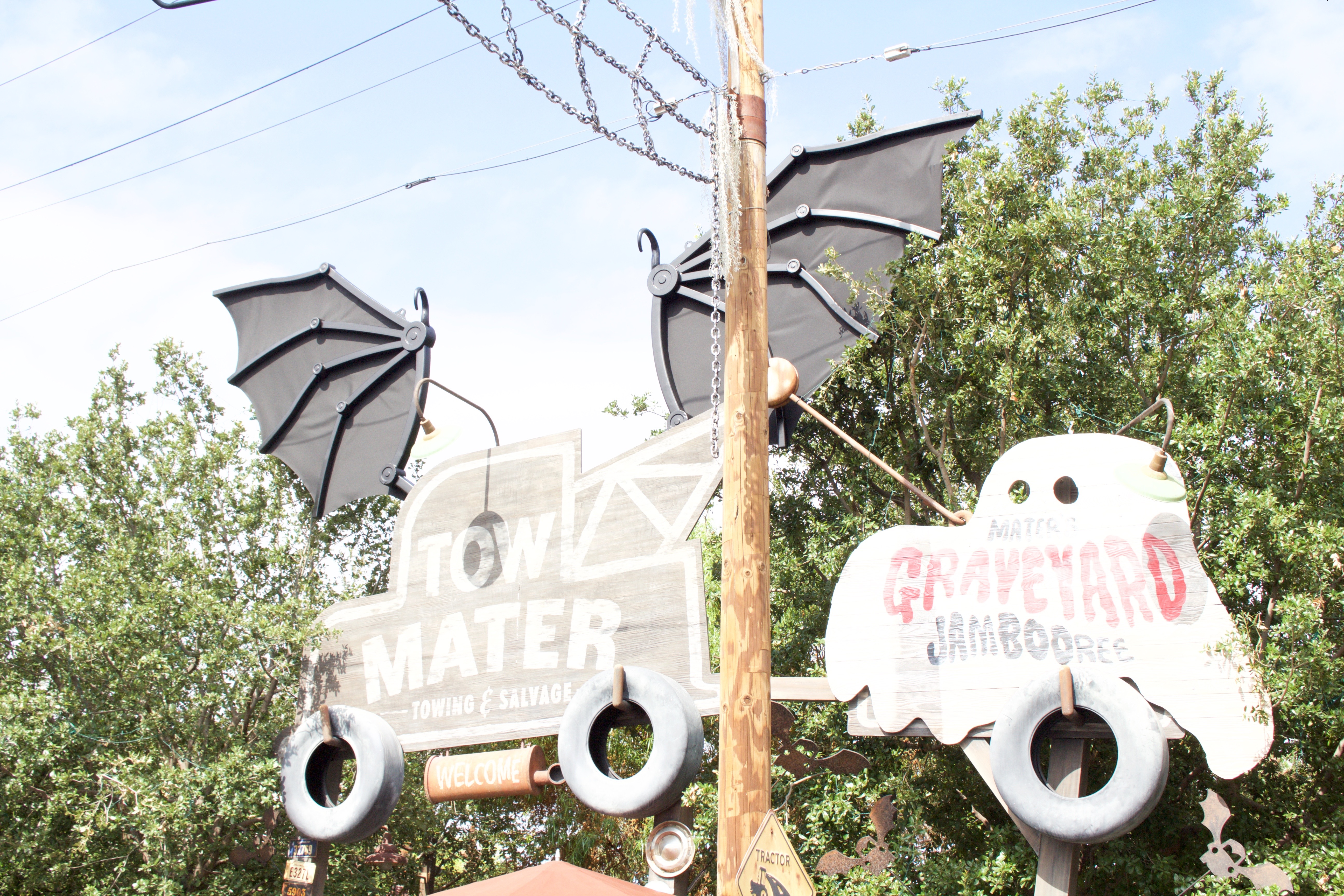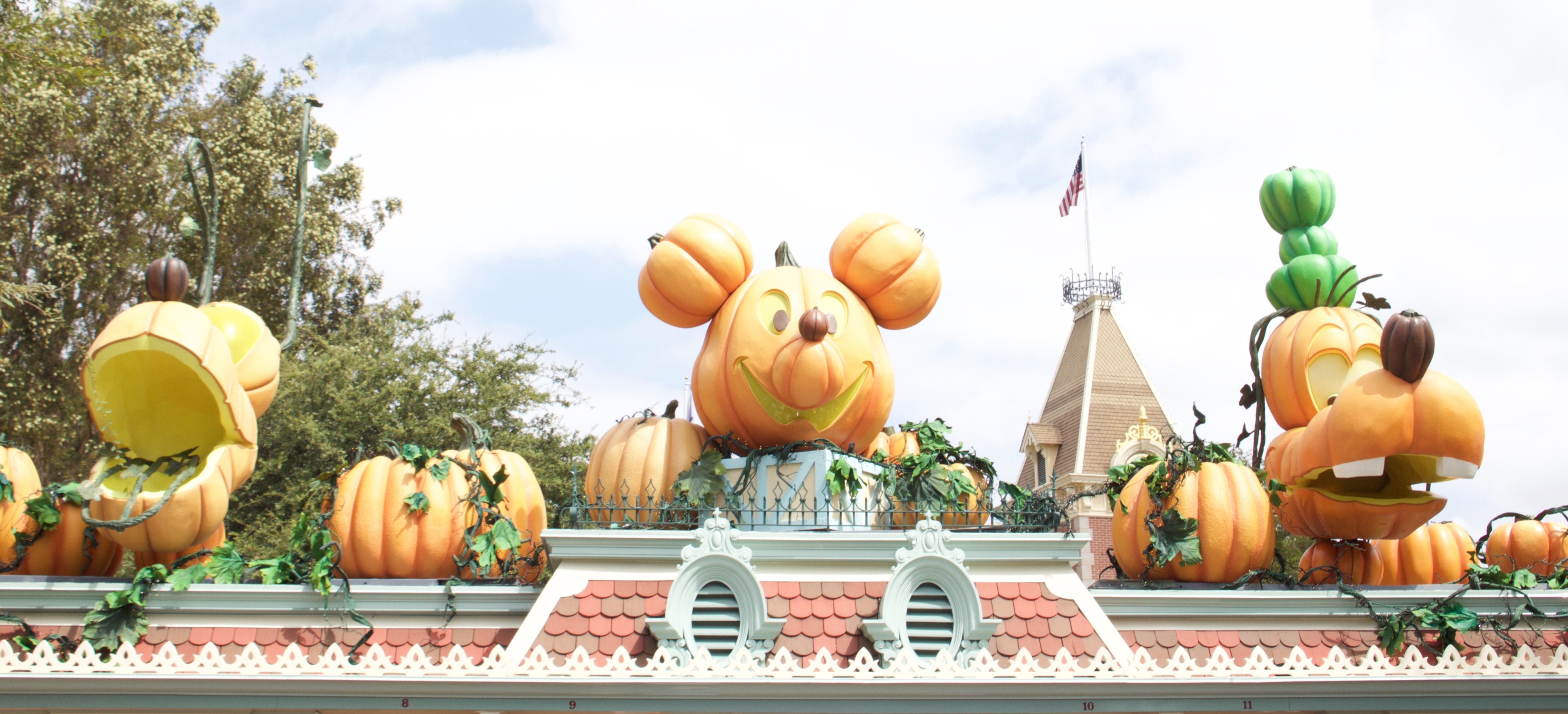 Other Fun Things to Do:
In addition to the fun Halloween attractions, merchandise and decorations, there are many other things to do!
Disney's Happiest Haunts Tour – While I have not been on this two-hour historical walking tour of Disneyland Park, it sounds fun! According to the Disneyland website, you will learn about pranksters, spirits, characters, and their creators from The Haunted Mansion and other films. You can learn more about it here.
Pose by the Giant Mickey Mouse Pumpkin – This is a Disneyland Halloween MUST! The line is a little long, but just wait! You won't regret getting a cute family or friend photo in front of it.
Mickey's Halloween Party – Sold separately from daily park tickets are tickets to Mickey's Halloween Party. This event takes place on select nights throughout Halloween Time and is so much fun for the kids. I went quite a few times as a child and always enjoyed it! The party now includes the Halloween Screams Fireworks and The Frightfully Fun Parade on select nights, among other things!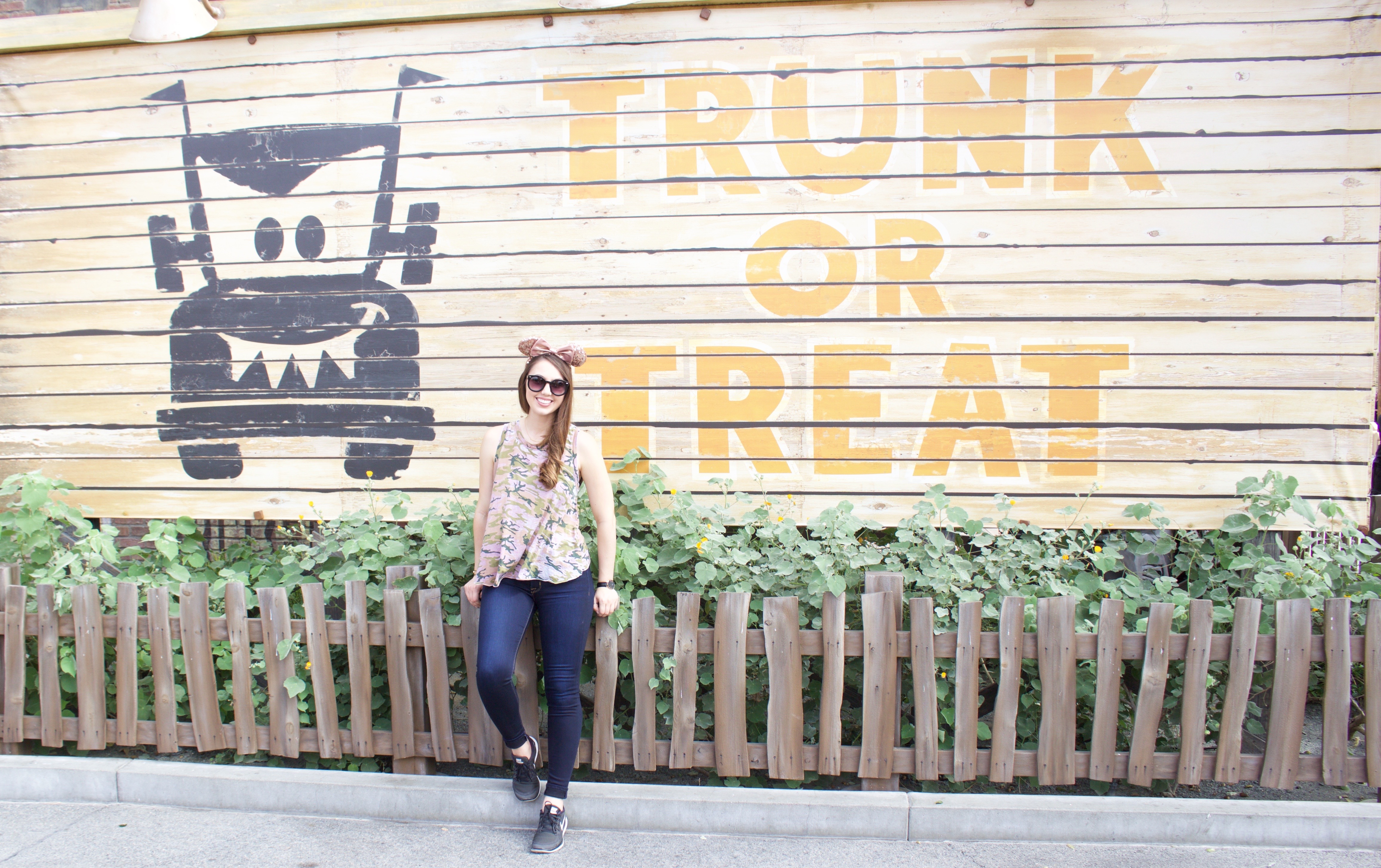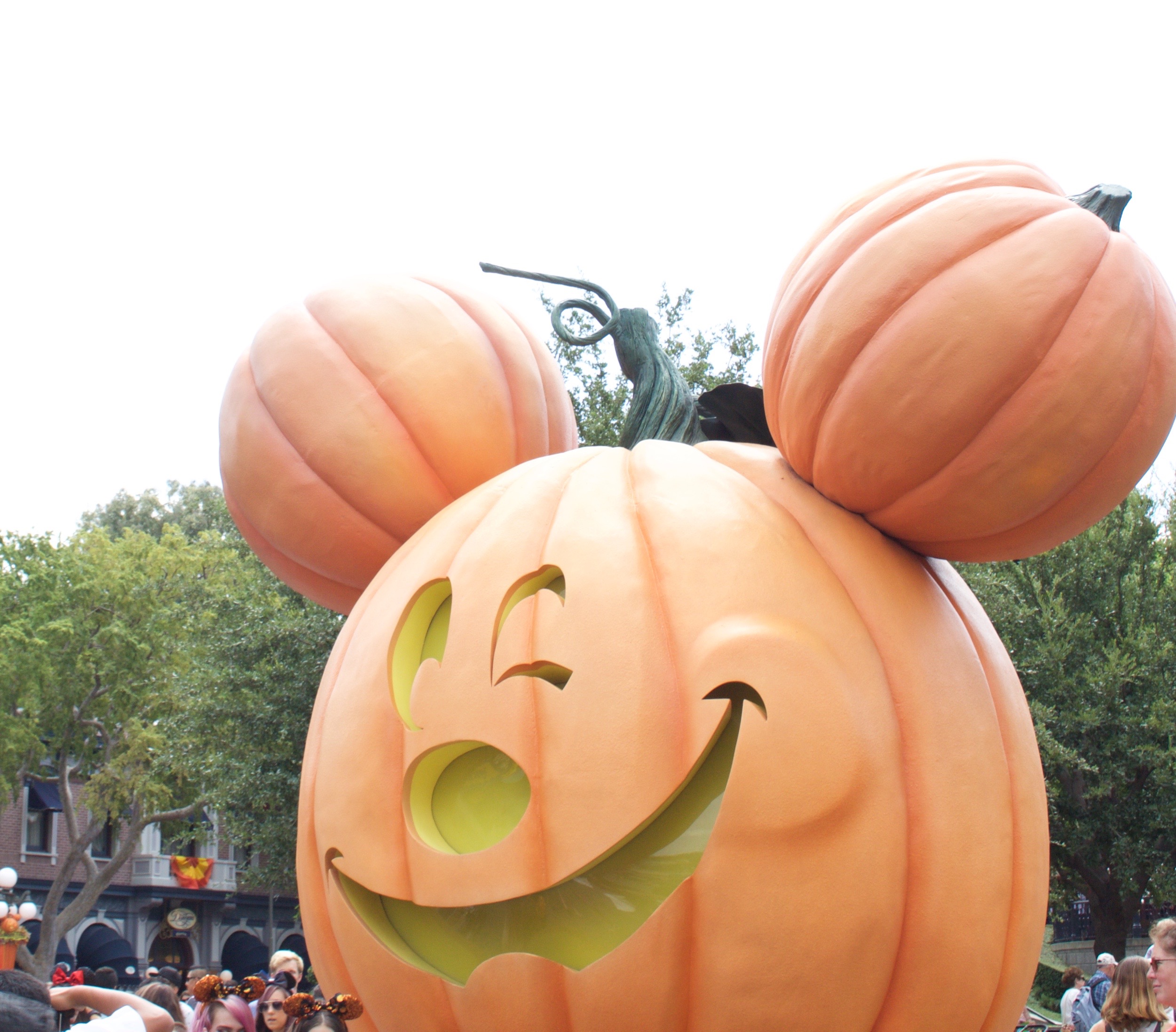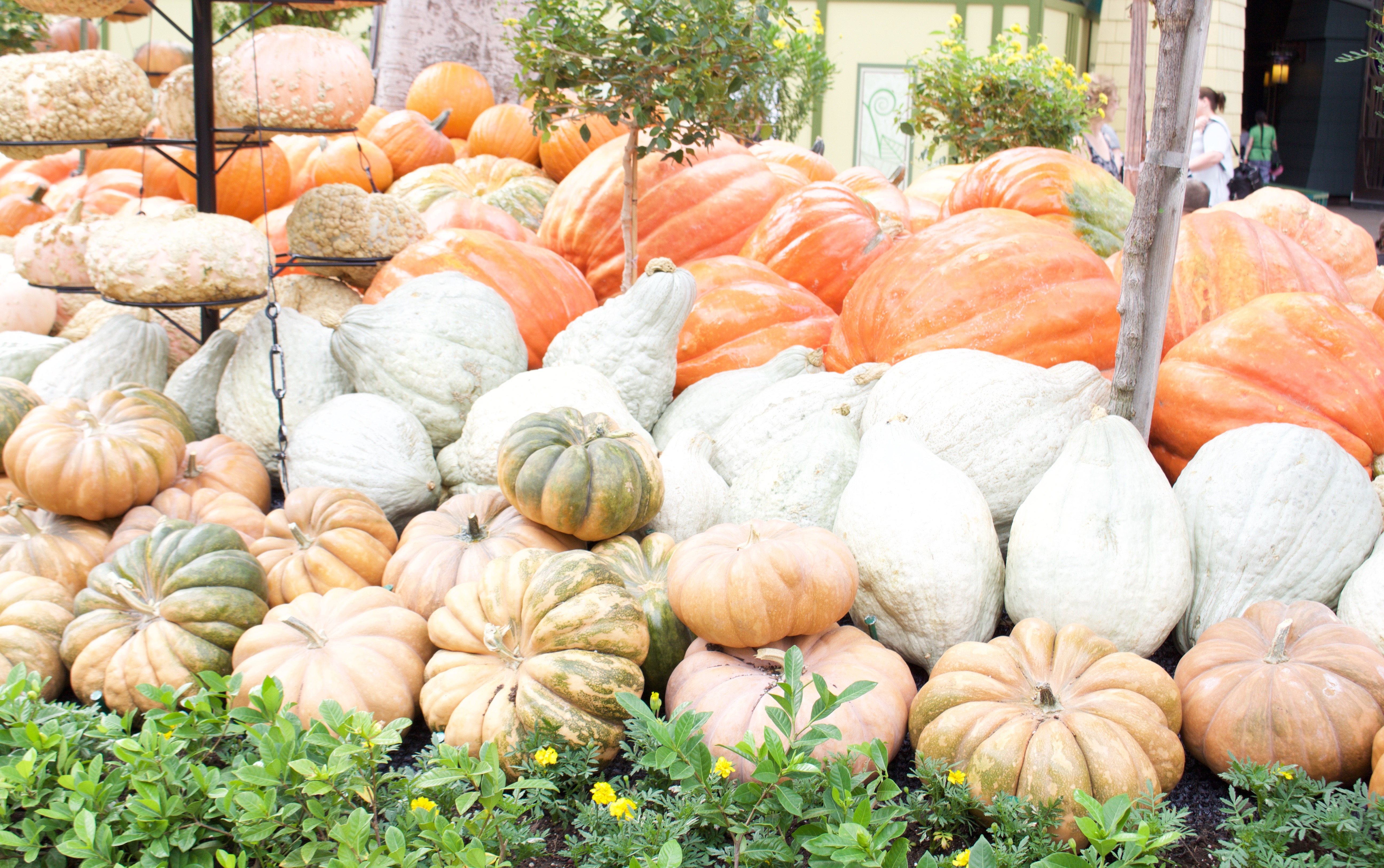 Don't Forget Downtown Disney!
And of course, you cannot forget to check out Downtown Disney, which is also decorated for the season with TONS of beautiful pumpkins!!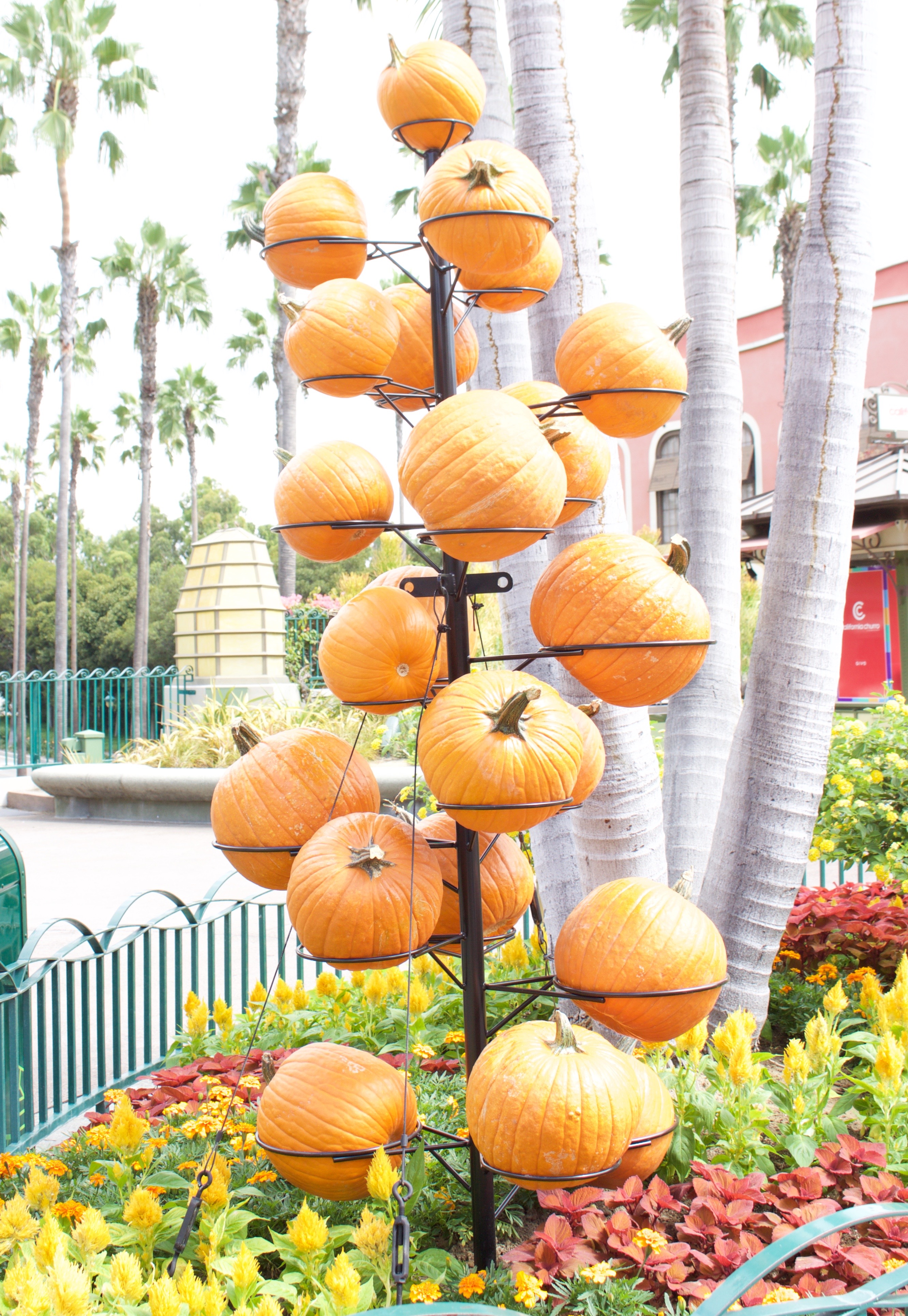 Thanks for reading! Let me know if you like these Disney posts and I will continue to write them!
xoxo Kendall