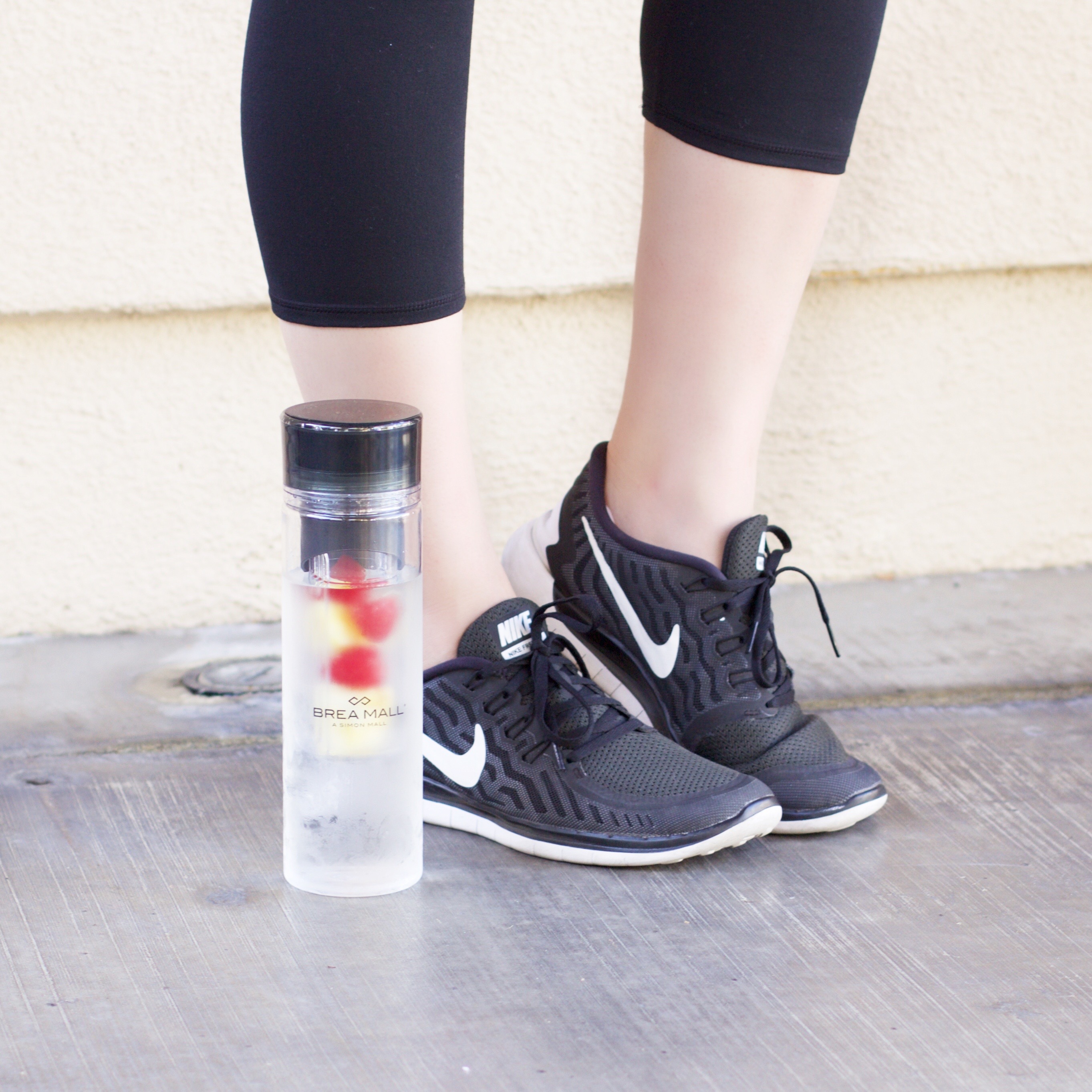 As many of you know, I often go to fashion-related events in search of the greatest trends to share with you! This past weekend I had the opportunity to attend the Fashion + Fitness event at Brea Mall where I learned about the latest trends in activewear. I don't know about you, but I wear workout clothes a lot and I love that these clothes are becoming more fashionable!
Today I'm sharing five of the top activewear trends for Fall! By incorporating these trends into your workout wardrobe, you can run some errands after hitting the gym and still look super chic.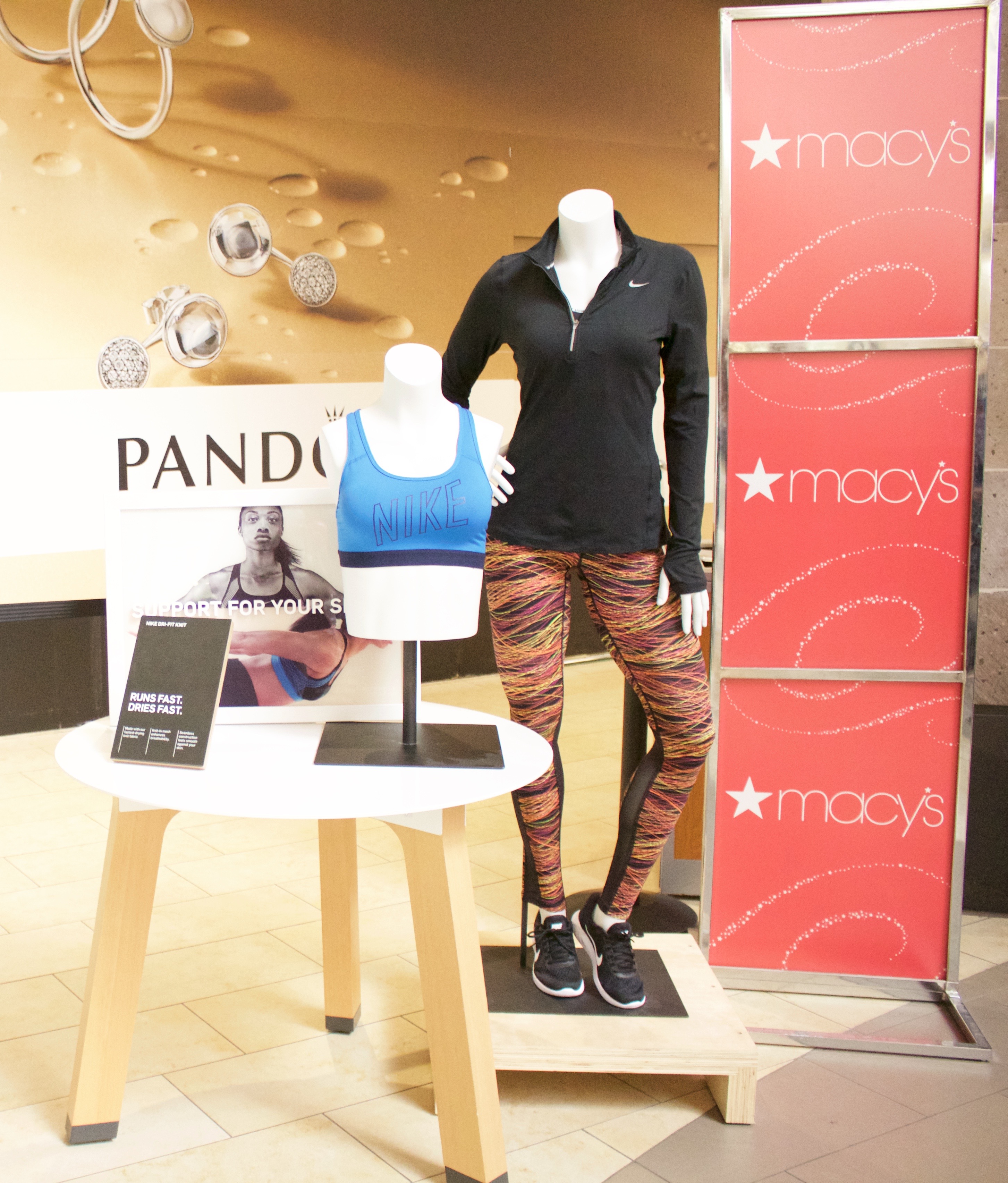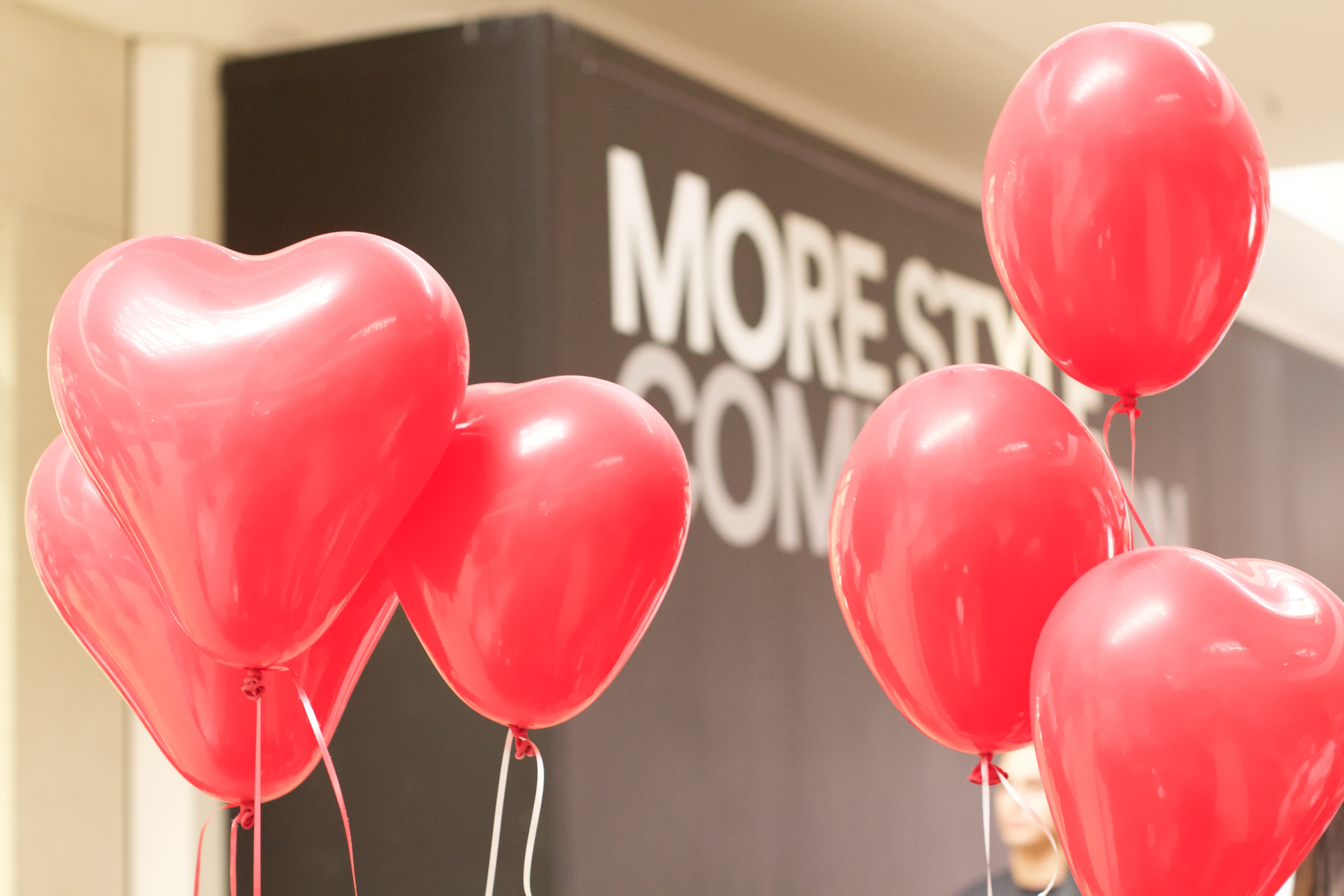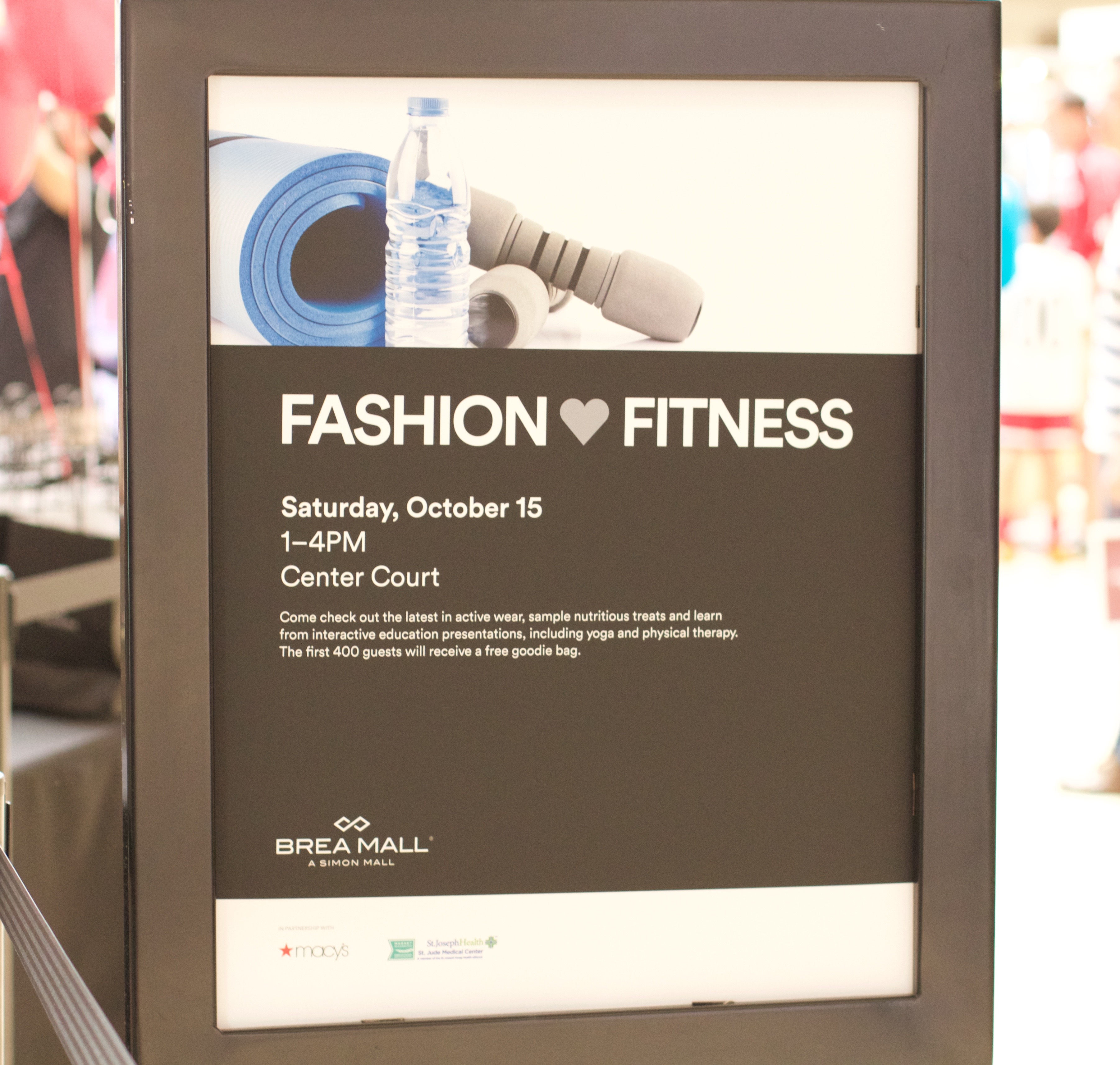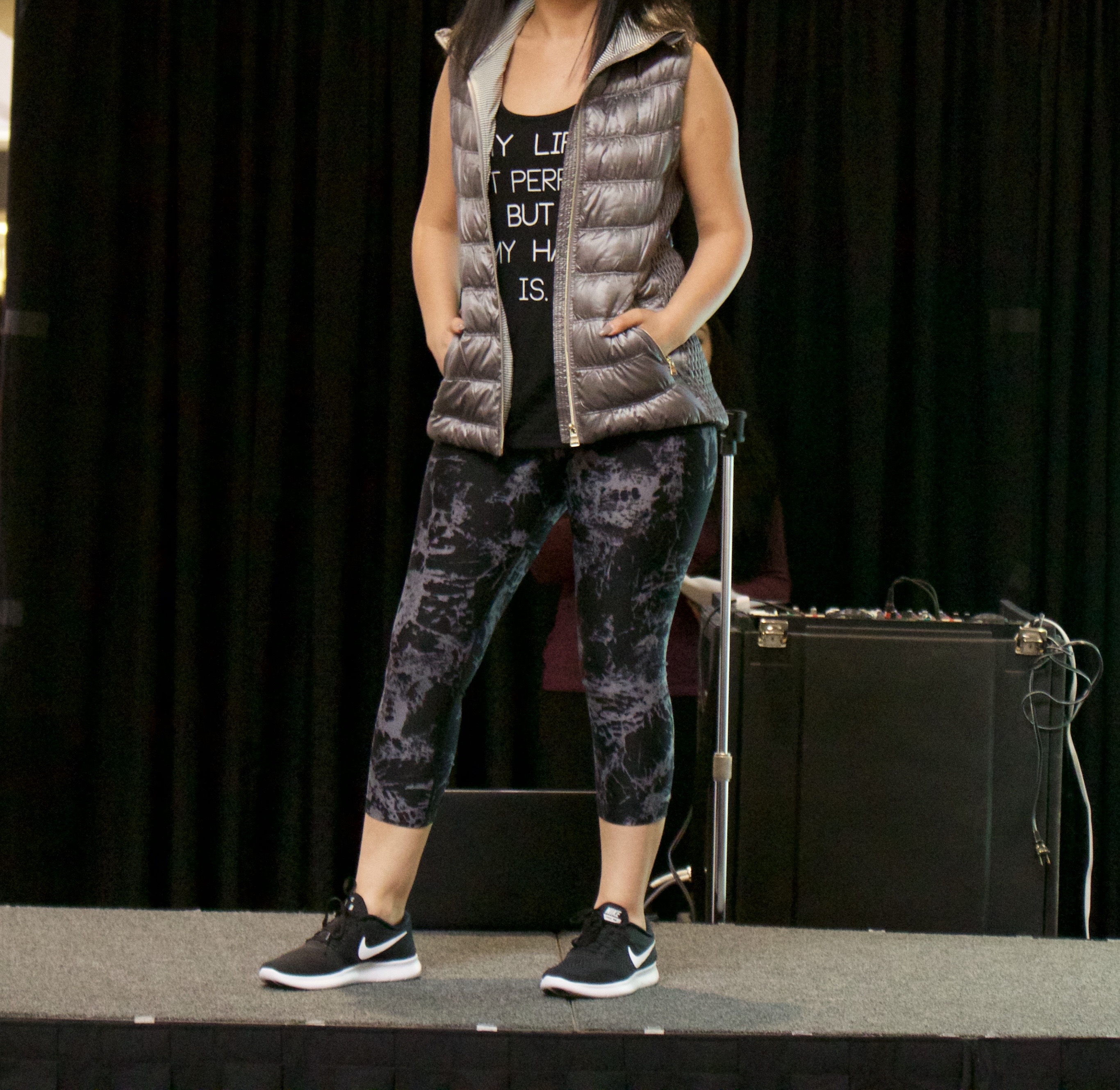 Layering – I am a HUGE fan of this trend! I think layering a cute vest like this one from Calvin Klein or even a leather jacket is such a great way to spice up athletic wear while keeping warm. Just try it!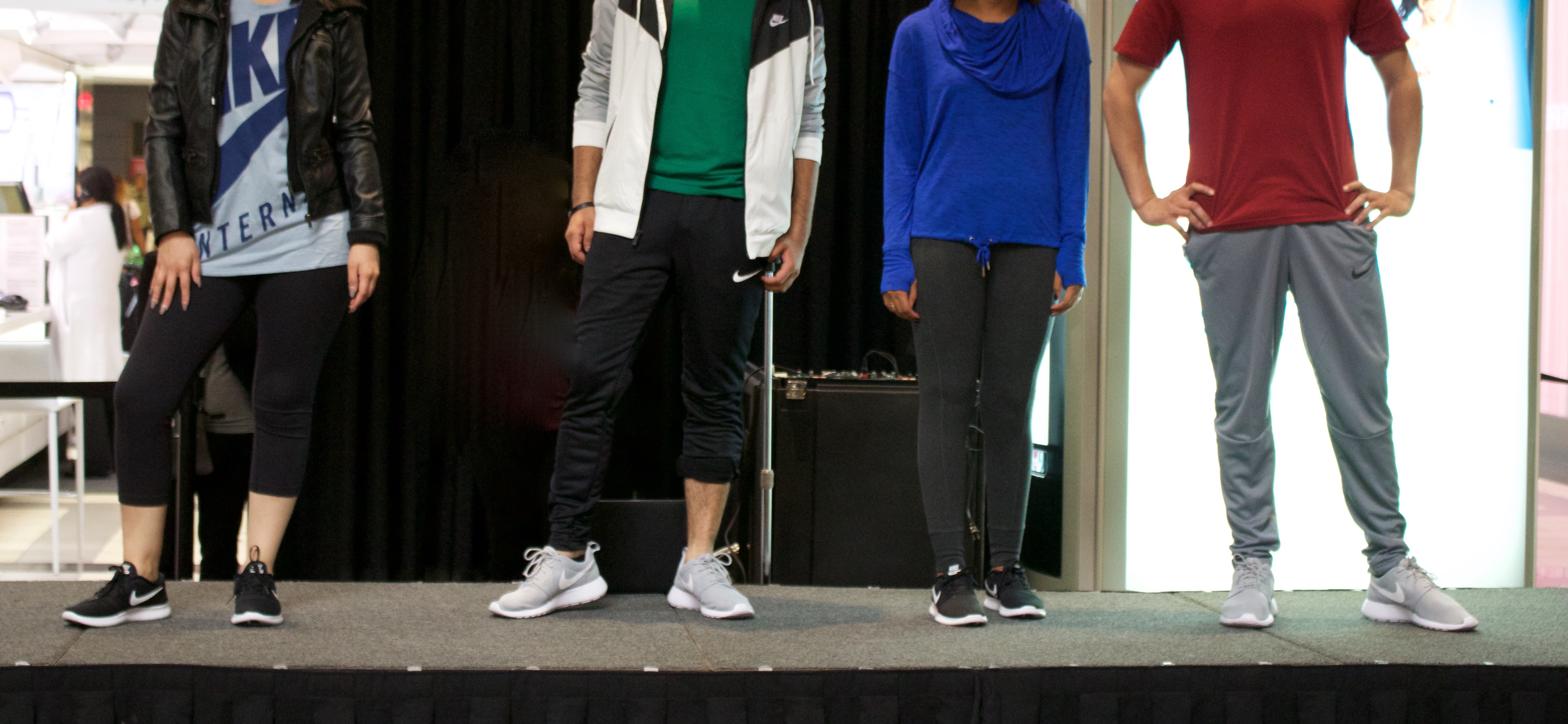 Cowl Necks – If I'm being honest, many workout tops are similar to one another, so when I saw this cowl neck top at the show, I fell in love. It looks so cozy and I love that it stands out from the normal workout top. It's definitely fashion-forward and I think it would be a great top to wear even if you aren't working out! Think athleisure!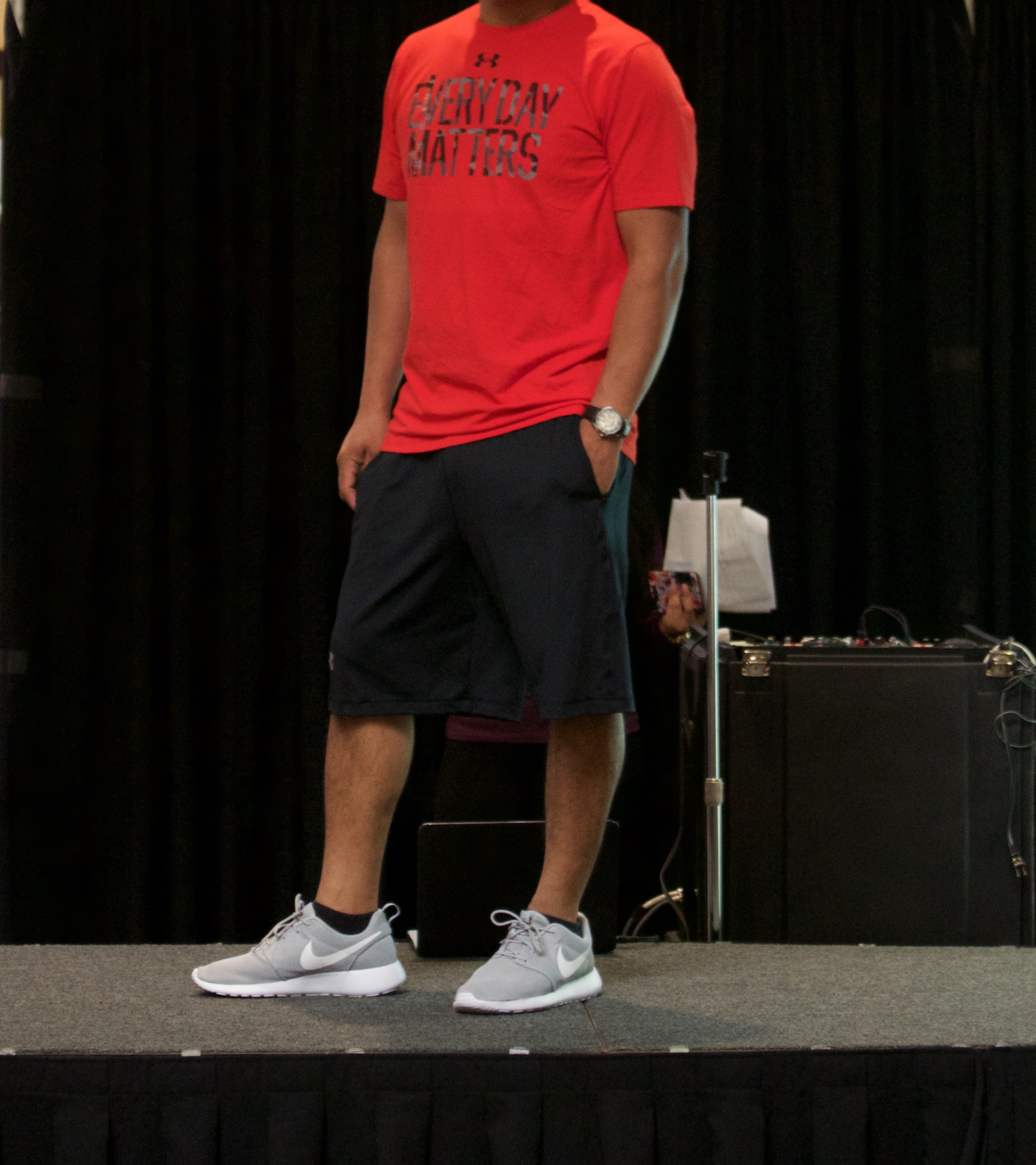 Motivational Phrases – I don't know about you, but one of my most searched phrases on Pinterest is 'motivational quotes.' Who said you need Pinterest to motivate you though?! You can have all the workout inspo you need right on your shirt! I loved this Under Armour one for men that says 'Everyday Matters' and for women I loved this one from Nike with the phrase 'Less Working More Workout.'
Bright Colors – This year bright color is in! Plum and jade shades are huge and I'm loving the statement they make. What's even better is that it's totally acceptable to mix two bold colors together like the navy blue top paired with jade shorts seen below. You'll be surprised how much you love this trend.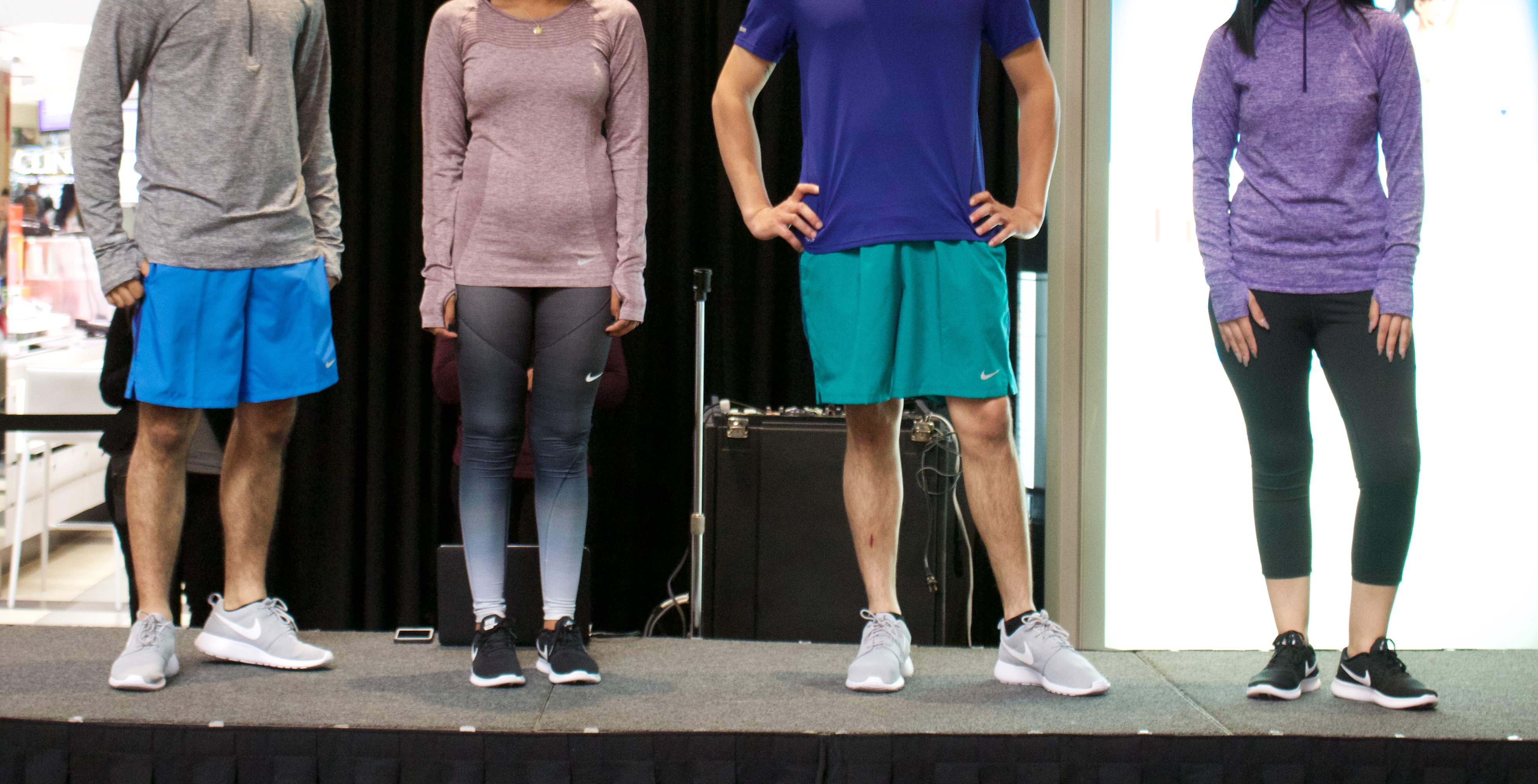 Printed Yoga Pants – While plain black yoga pants will always be a closet staple, lately printed ones have become extremely popular. My favorite ones from the show were these Calvin Klein marble printed ones and the ombre Nike 'Pro Hyperwarm Fade' Dri-FIT tights. I think printed yoga pants are the perfect way to express your personality.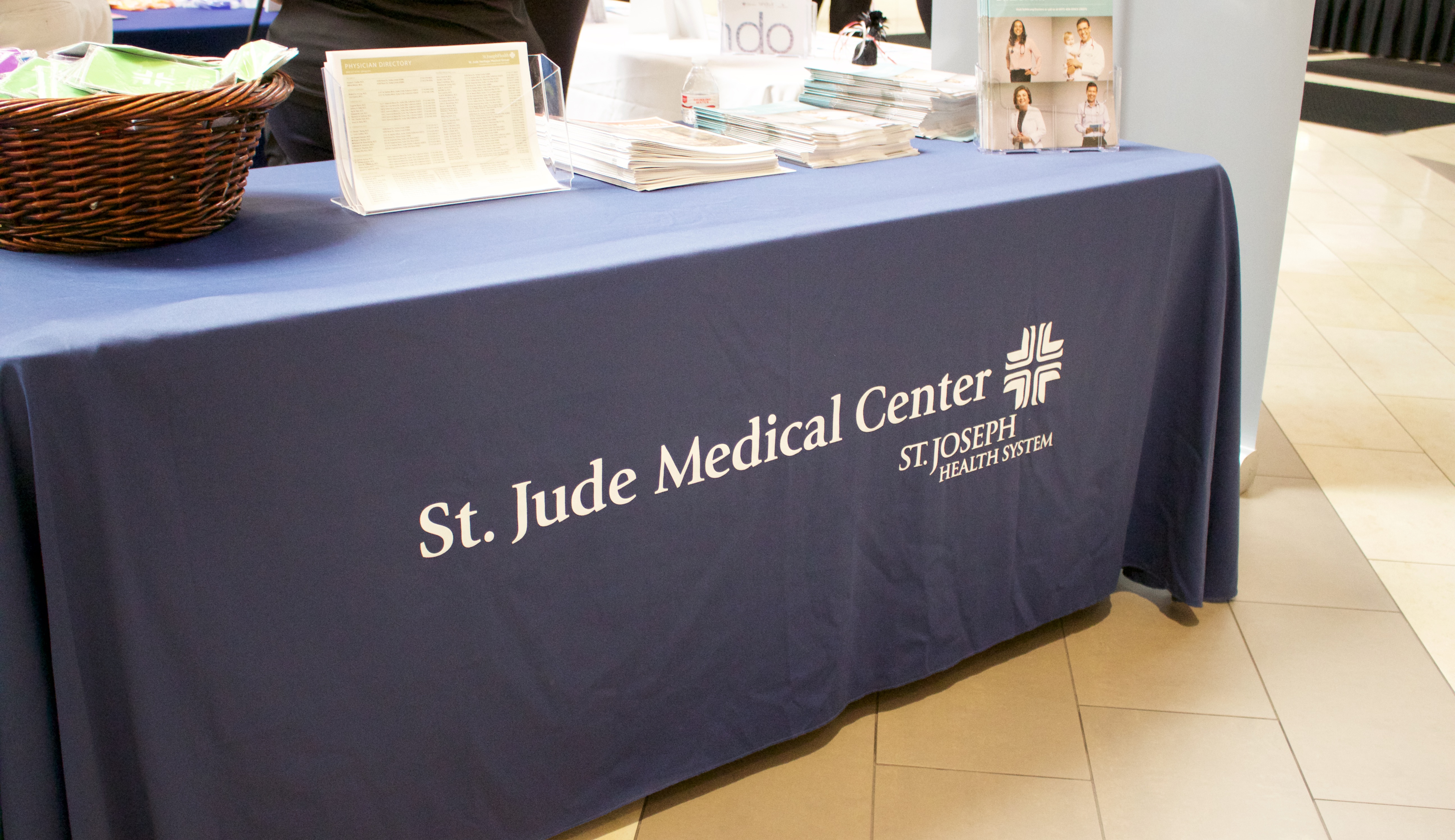 In addition to the fitness fashion shows by Macy's, St. Joseph's Hospital offered information about living a healthier lifestyle and preventing health problems. They had blood pressure and pulmonary function testing stations, BMI screenings, and even held a yoga demonstration. I can honestly say that I left feeling inspired to live an even healthier and more active lifestyle.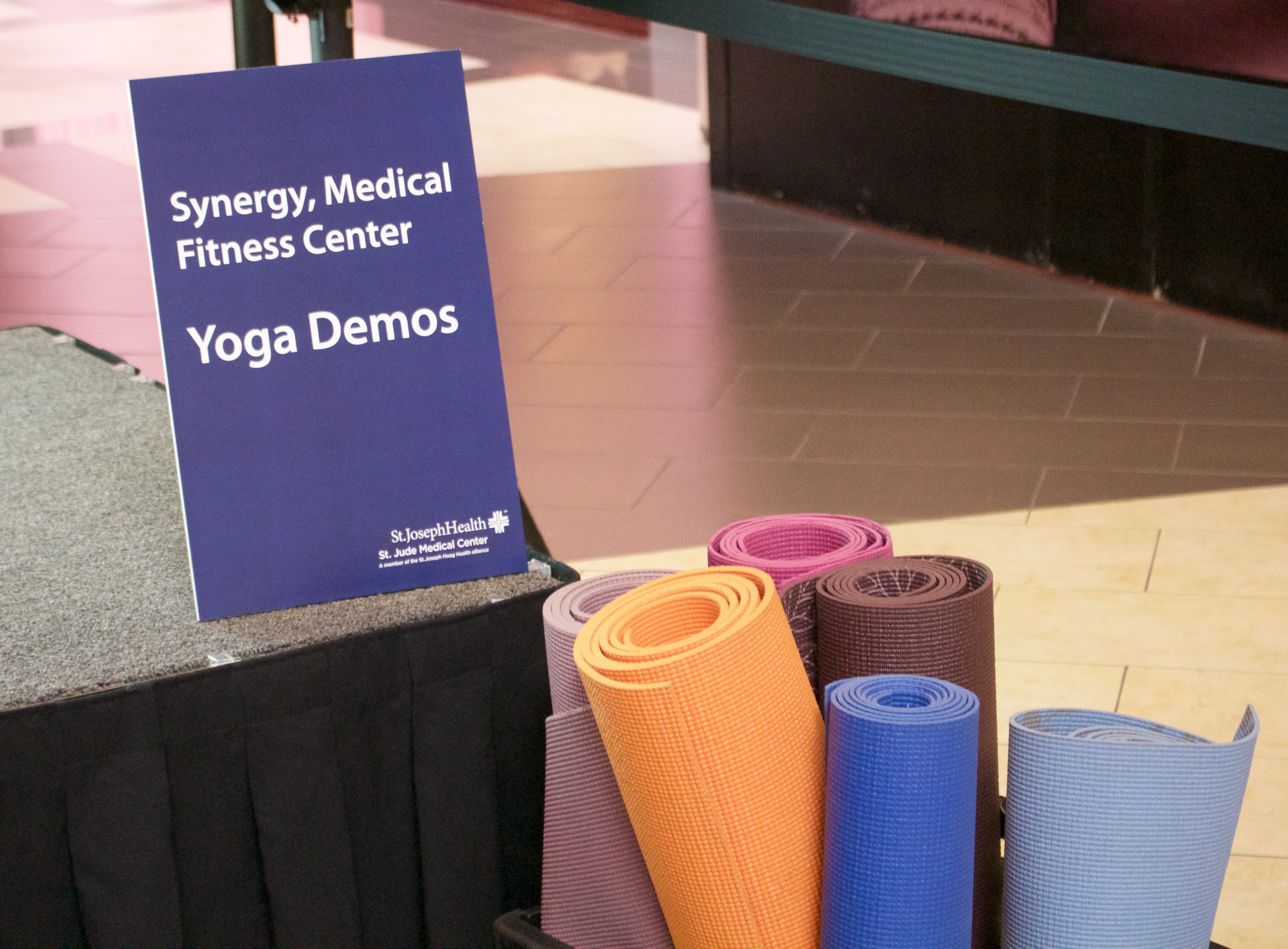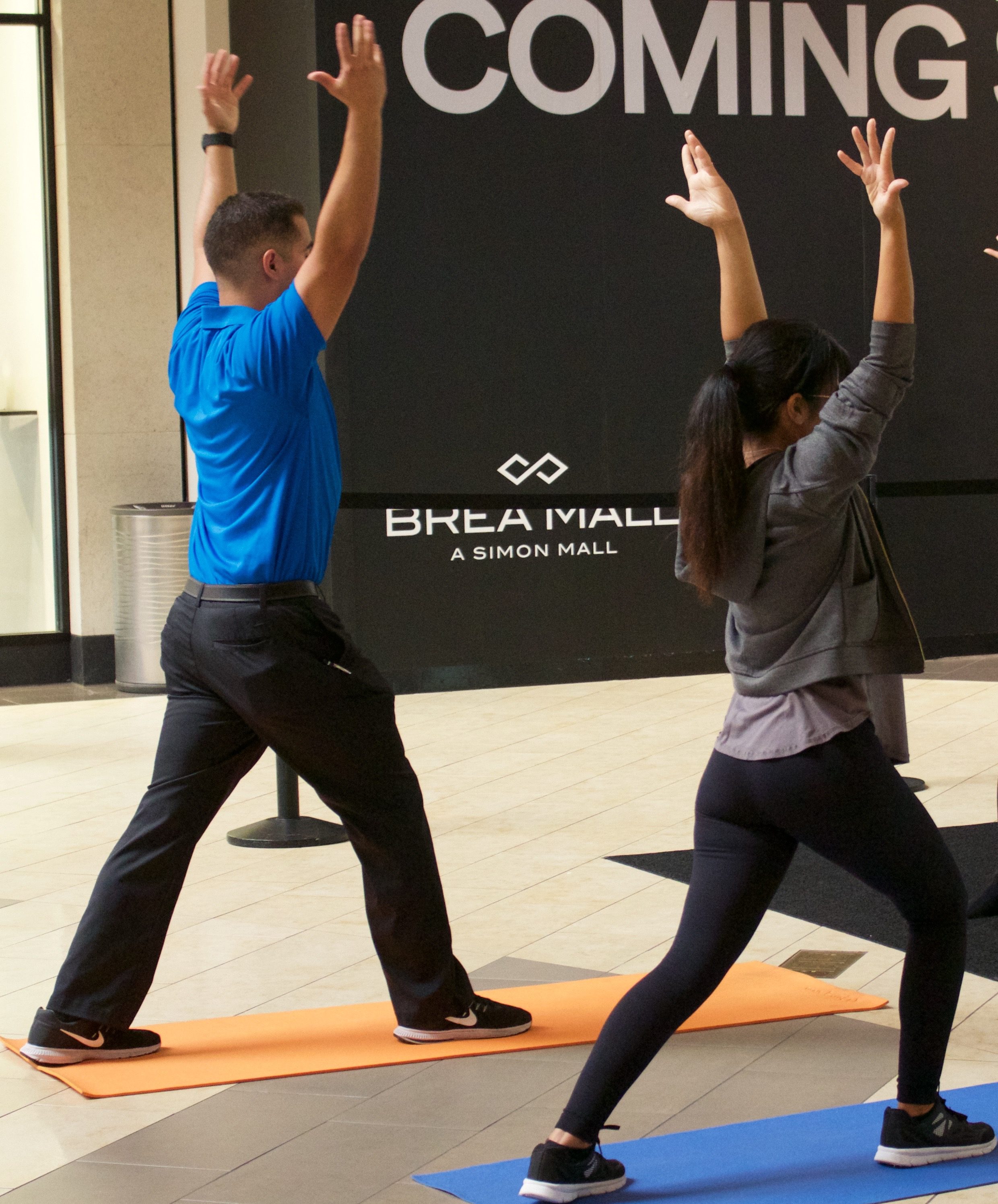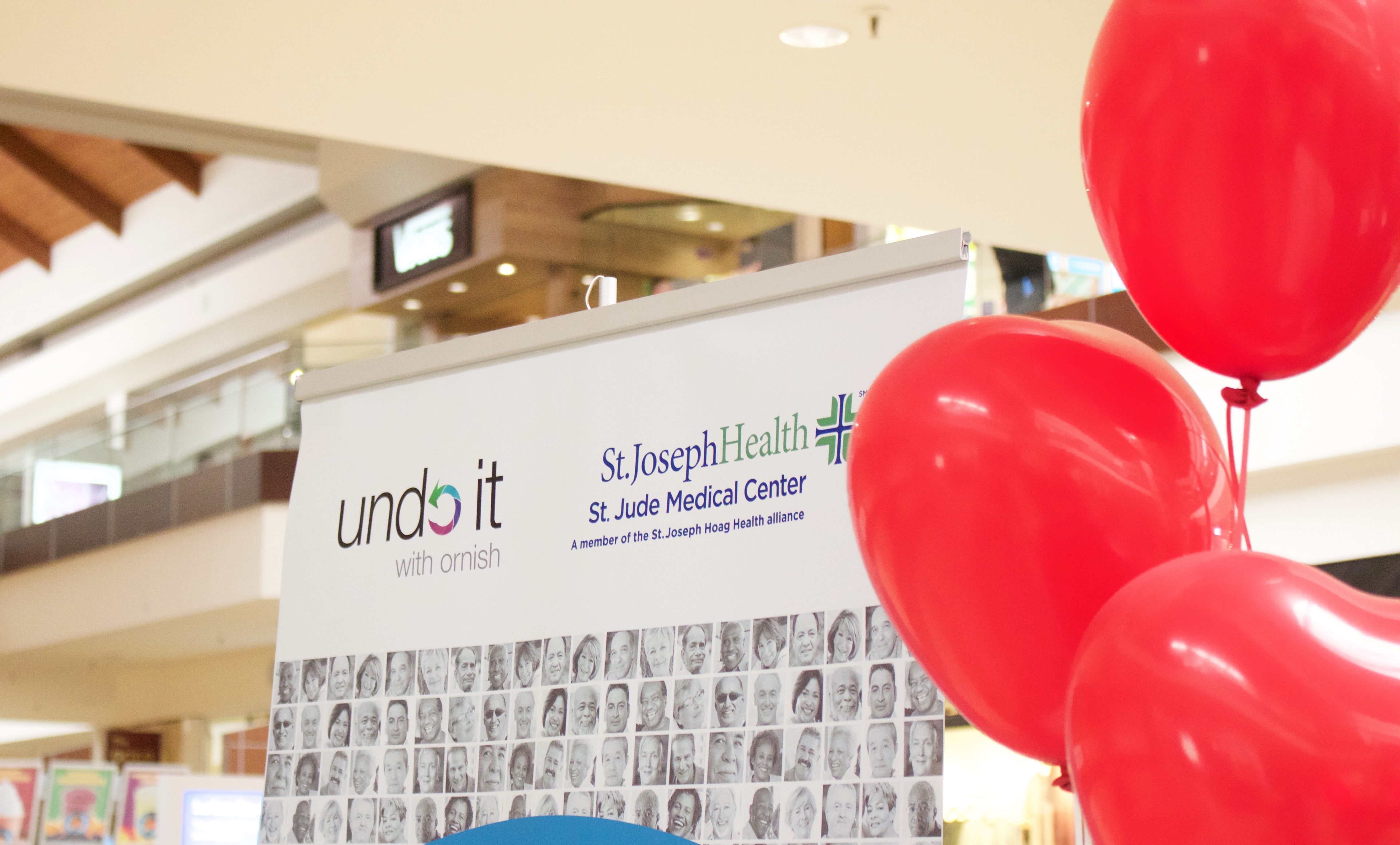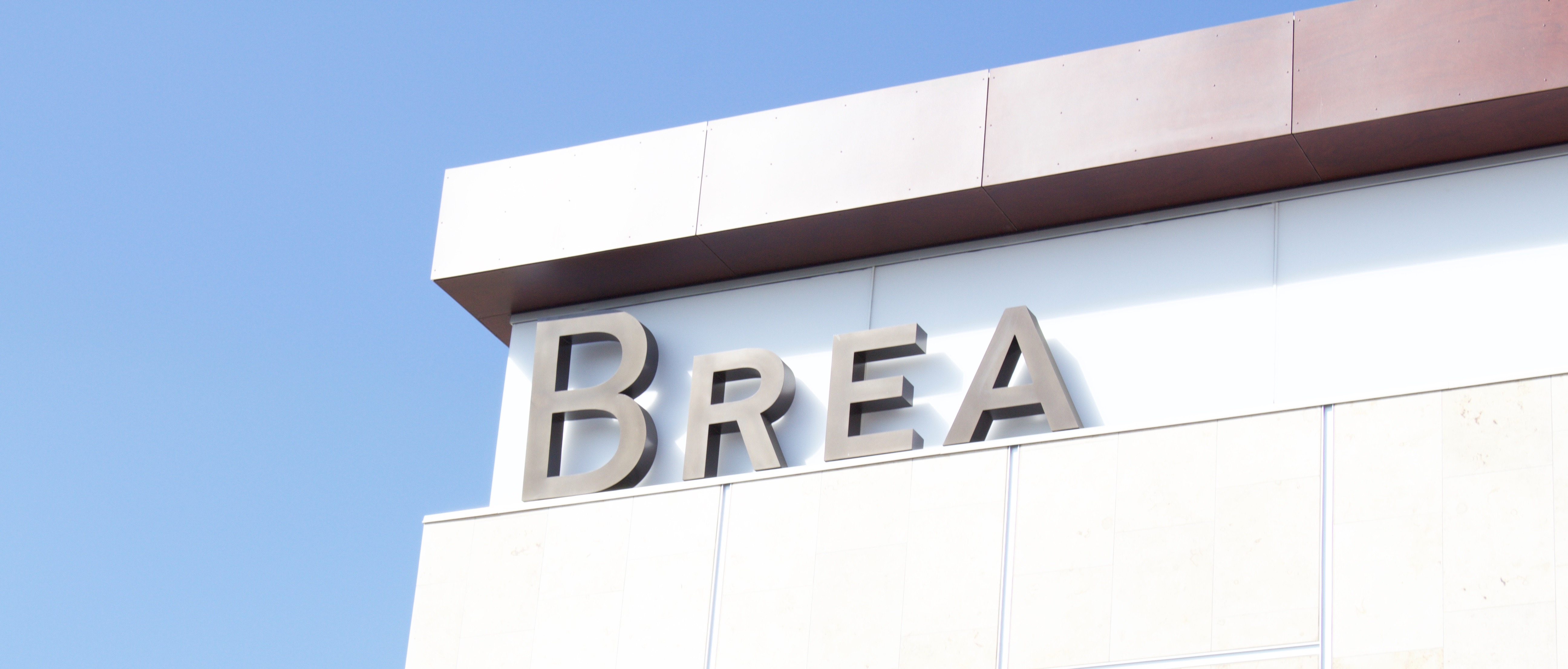 I want to note that this was my first time visiting the Brea Mall and I had such a positive experience. Brea Mall has a great selection of stores including Macy's, Nordstrom, H&M, Forever 21, and more! Basically all the stores where I LOVE to shop! The mall also has many restaurants where you can refuel before heading out to do some more shopping, including my fave, Nordstrom Marketplace Cafe. Also, for my makeup lovers out there, I have to mention that NYX is opening a store in November at the mall! I'm so excited!
Thanks for reading! Make sure to check out the latest in activewear at Brea Mall's Macy's!
xoxo Kendall
**Thank you to Simon Malls for sponsoring this post.