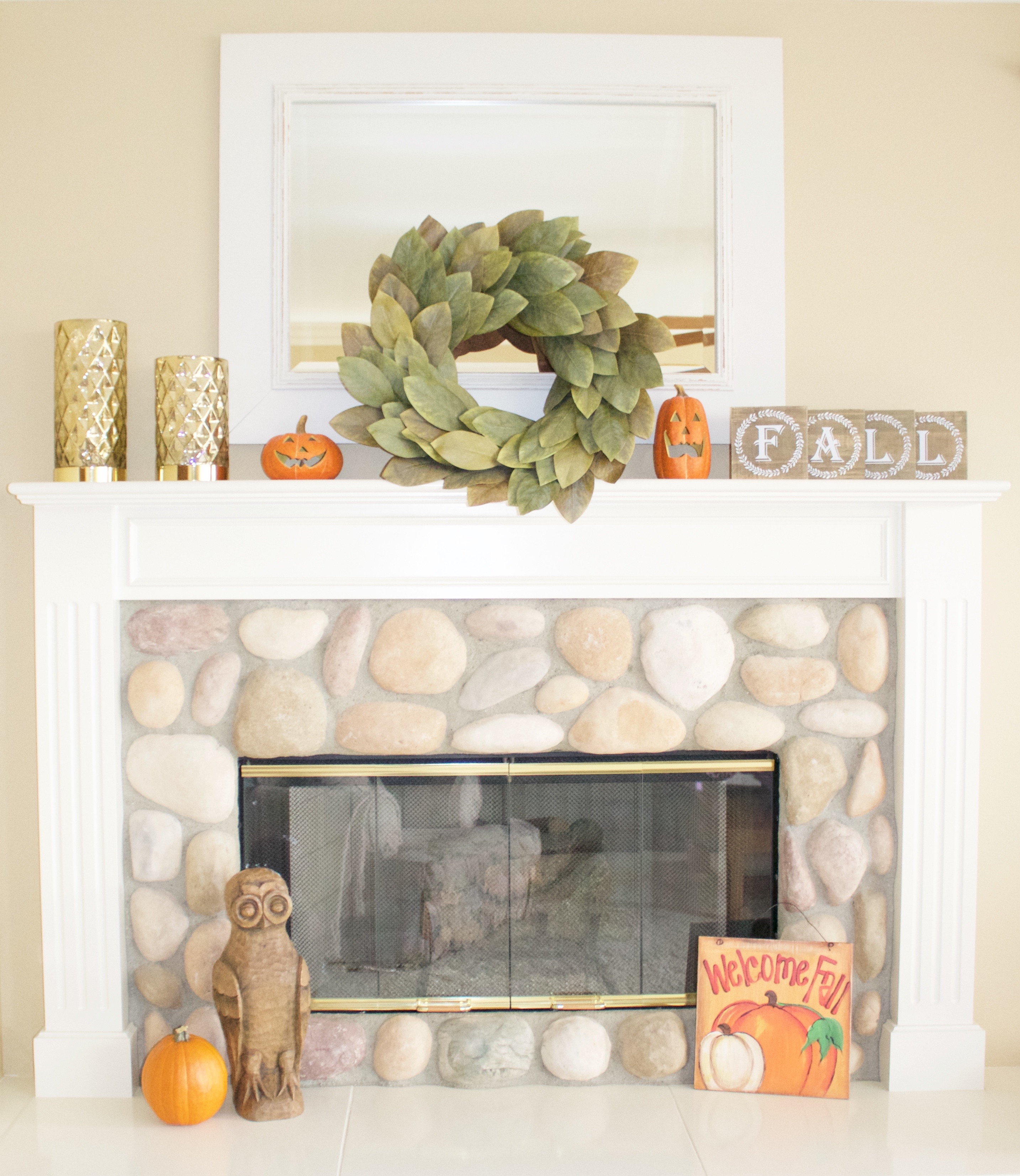 As much as I love being out and about, I'm honestly a homebody. After a long day there is nothing I'd rather do than curl up on the couch and watch a movie. Being such a fan of Fall (who isn't?!), I love putting up festive decor to create an even cozier atmosphere to relax in. Since I'm seriously obsessed with how my mantel turned out this season, I had to share! Hopefully this post inspires you to put up some of your own festive pieces.
While I have many pieces on my mantel, I think it still looks simple and put together. I began with this beautiful magnolia wreath and added pieces from there. The wreath is so pretty and this picture doesn't do it justice. I was on the search for a wreath like this for such a long time and looked at so many similar versions, but out of all of them, this one was the winner. I then added the two gold vases that I snagged a few years back from Target. I love metallics this time of year and they added the perfect pop of sparkle.
Then to balance the gold, I went for some wood pieces to make the mantel more earthy and Fall-like. I found the wooden blocks from Hobby Lobby last Fall and the carved owl is from Pottery Barn! Both places have similar items this year, so definitely go check those out! Lastly, since Halloween is coming, I had to add some cute pumpkins. I will keep the real pumpkin next to the owl through Thanksgiving, but will switch the ones on the shelf for some other Thanksgiving decor (stay tuned for that!!).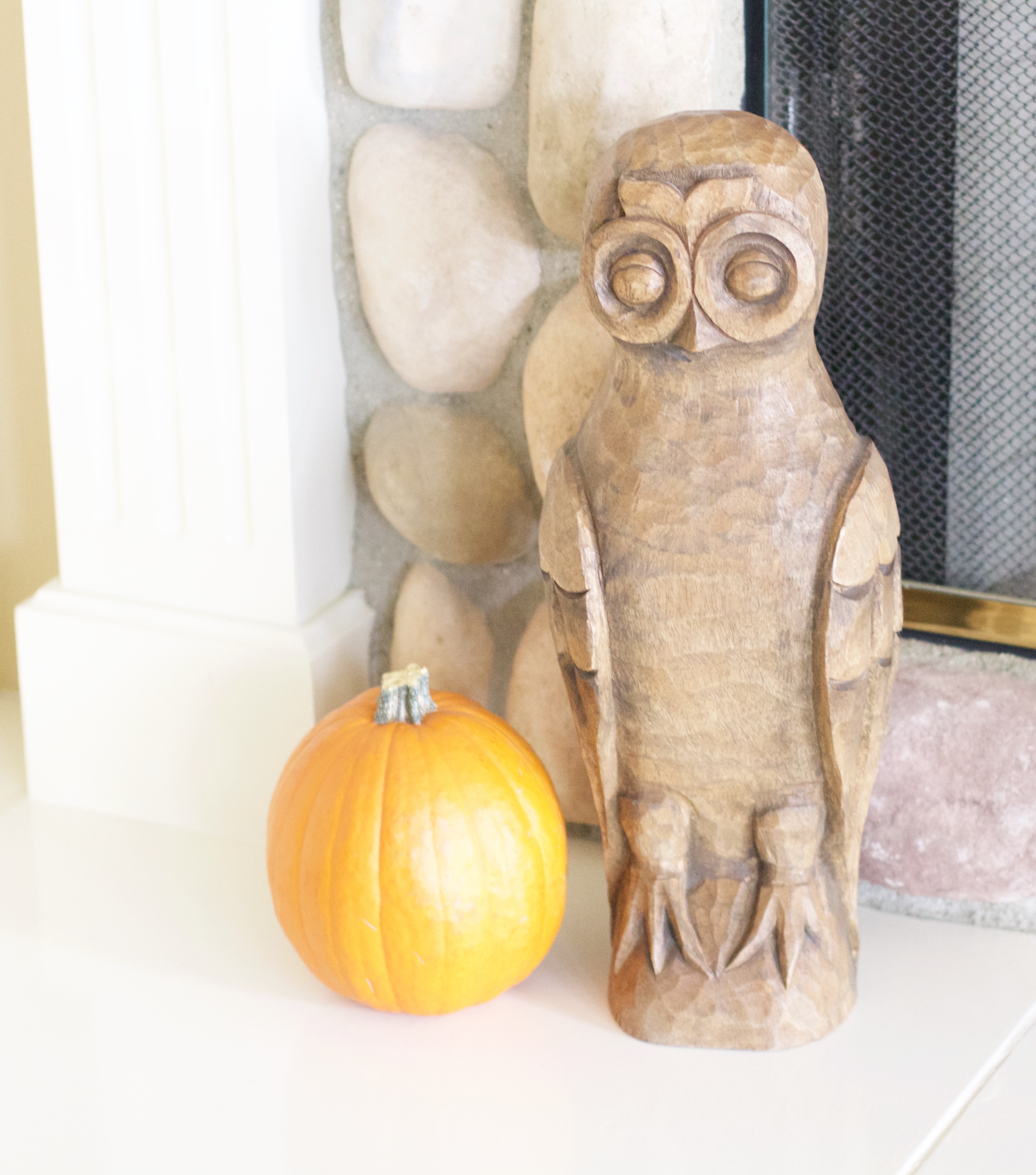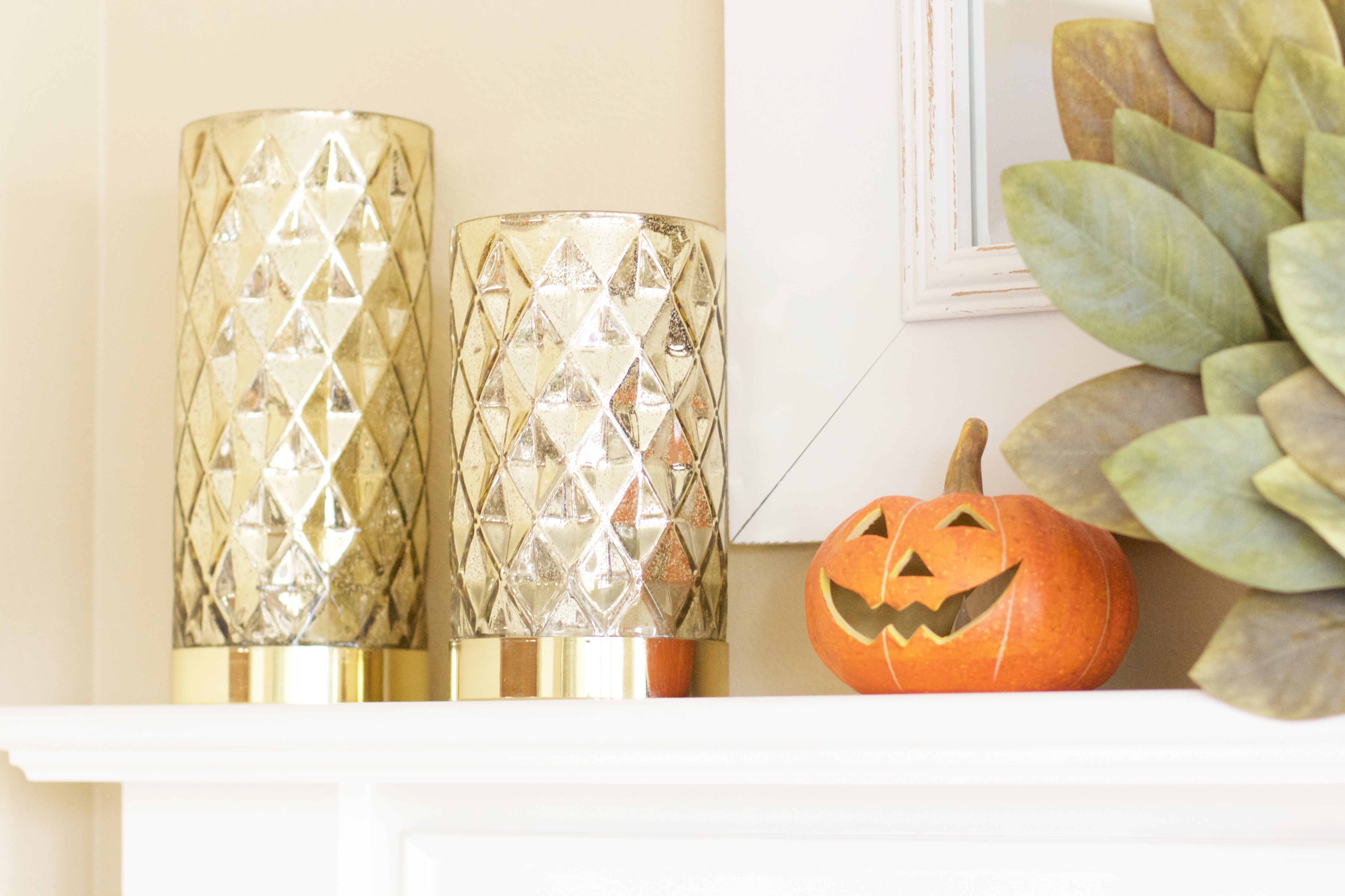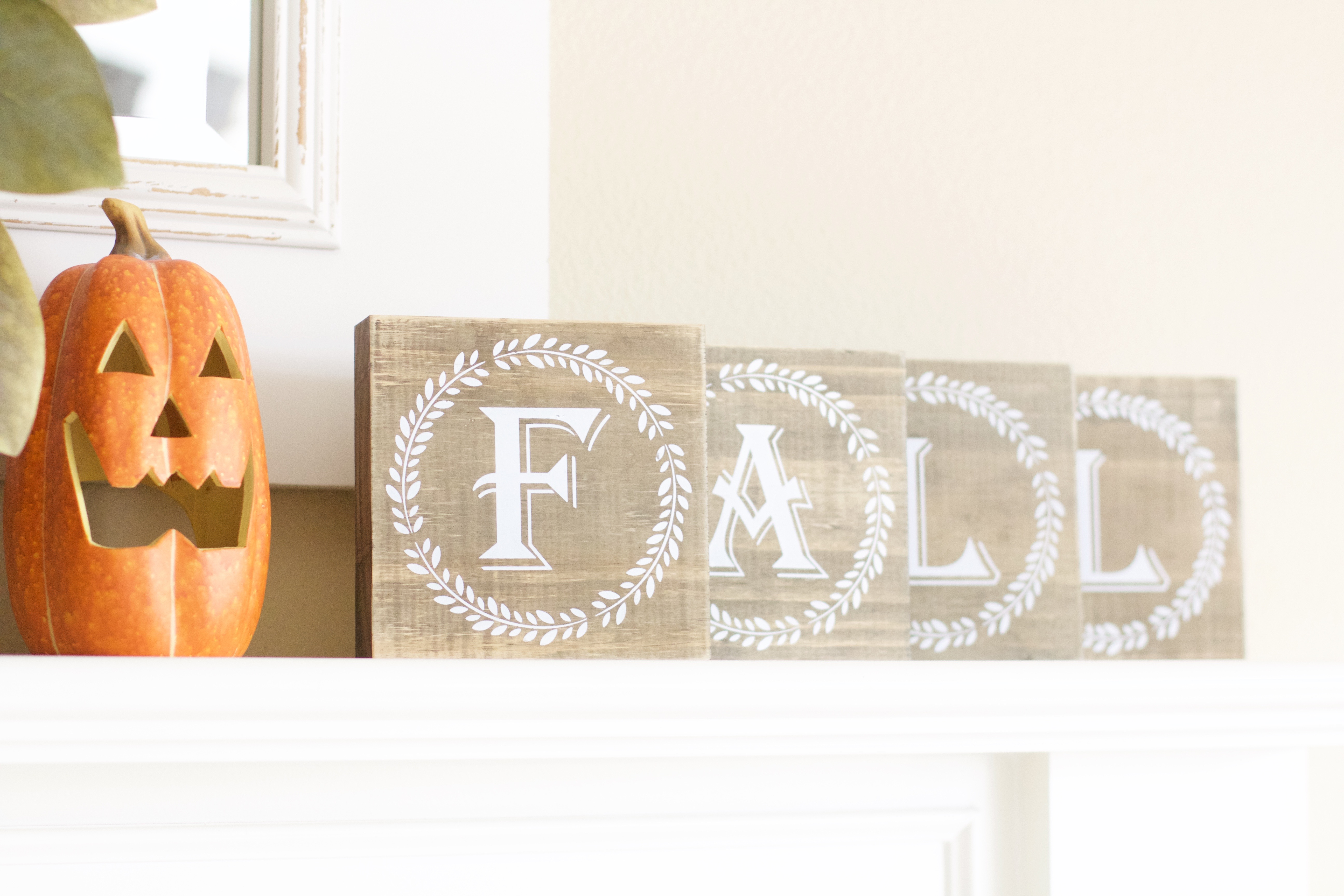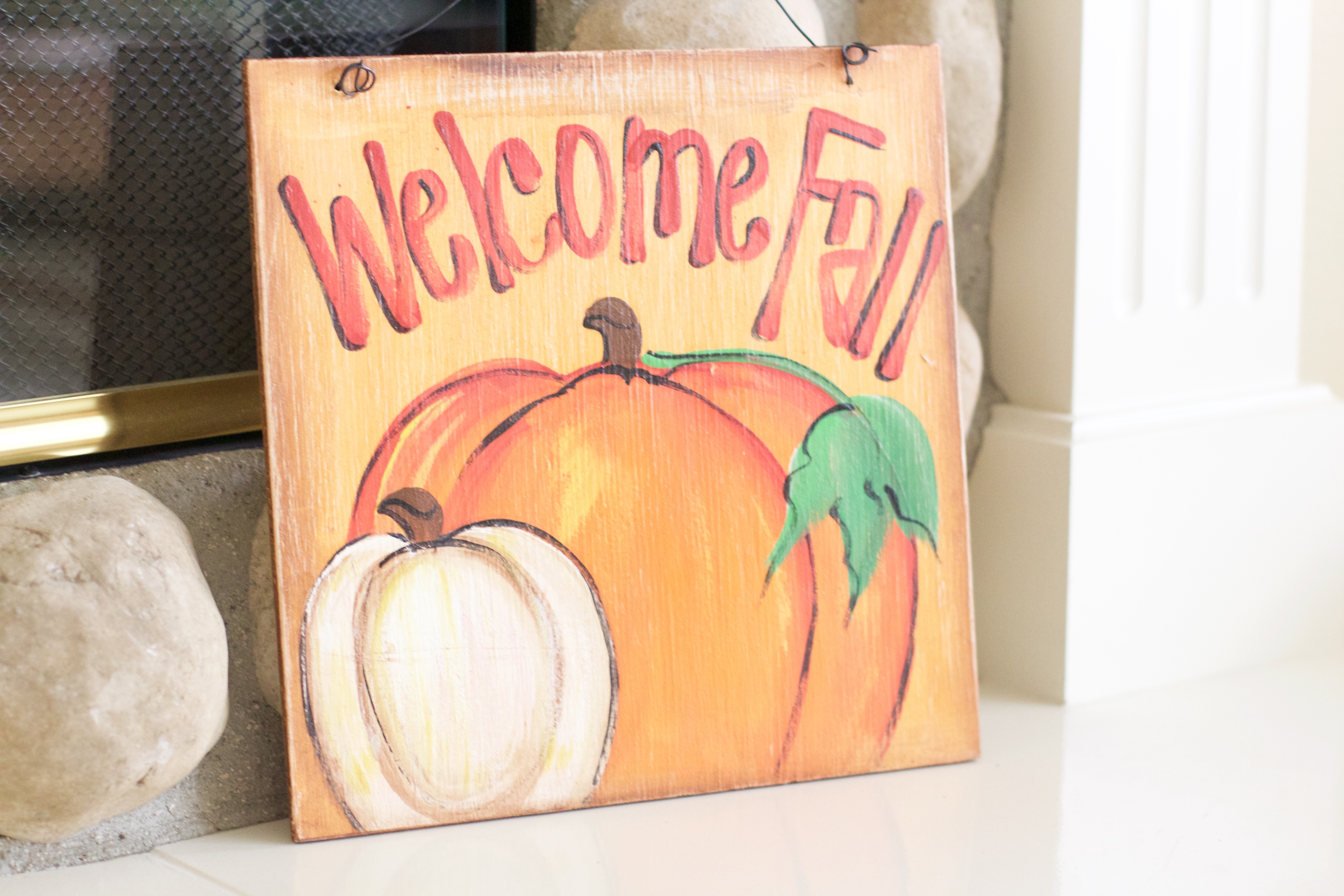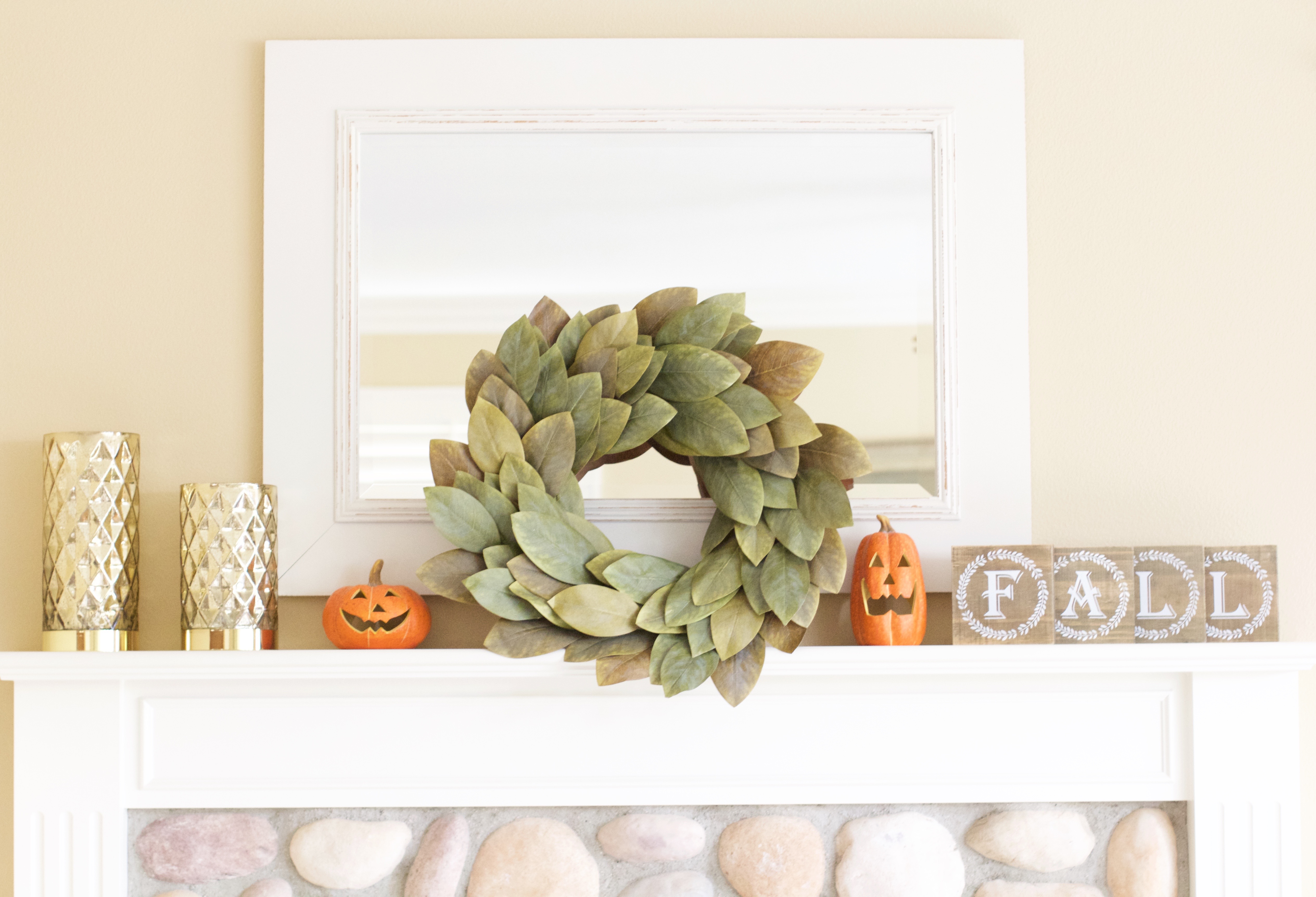 Thanks for reading! Let me know if you want to see more home decor posts!
xoxo Kendall