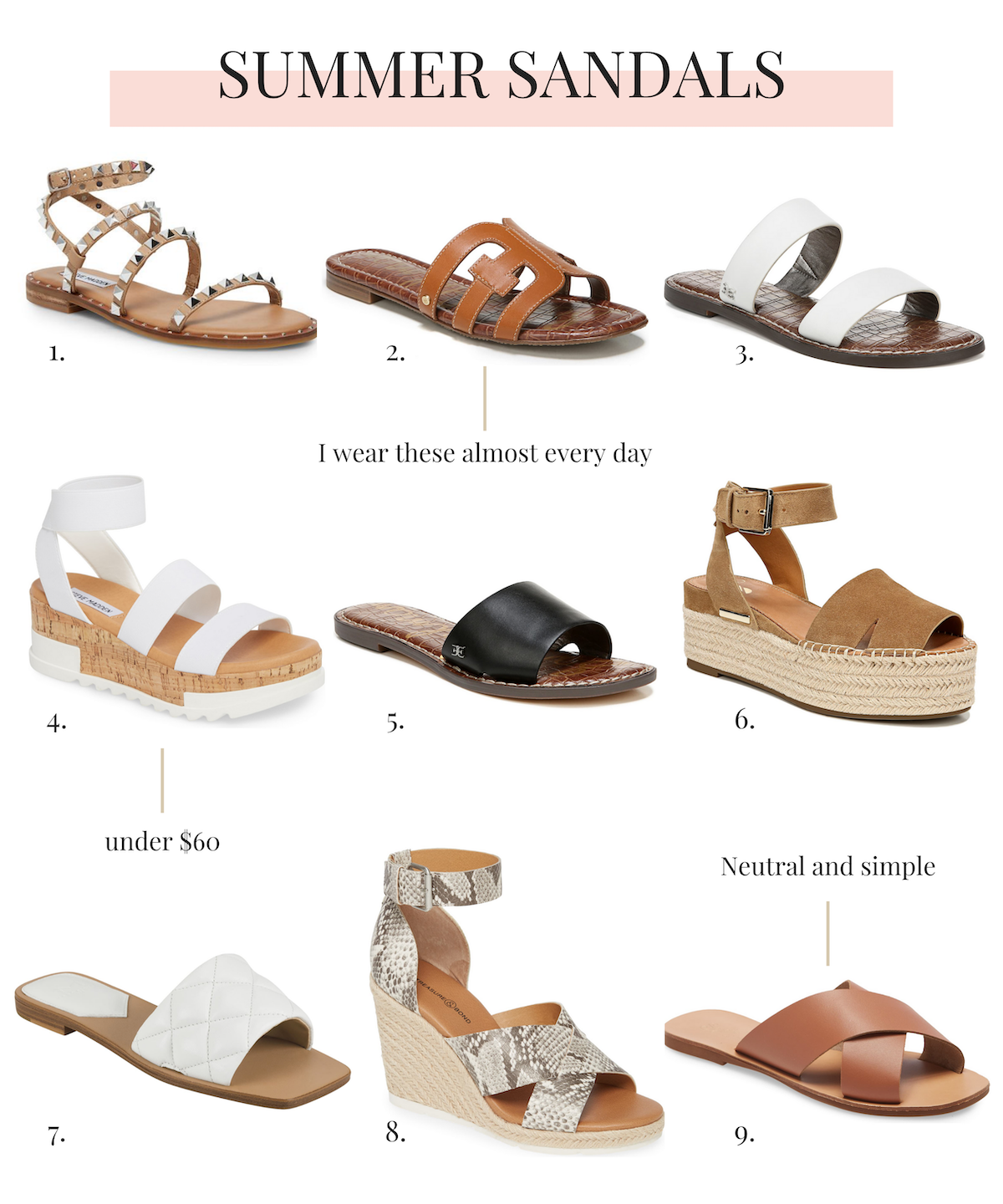 1 | 2 | 3 | 4 | 5 | 6 | 7 | 8 | 9
During the summer, 99% of the time you will catch me wearing flat slide-on sandals! I like to keep things easy and comfortable since I frequently head out on day trips and I never know how much walking I'll be doing!
As I was searching for a new pair of summer sandals the other day, I thought it would be fun to share the ones I have my eye on. This nude studded pair is the most popular pair of sandals right now. I've seen so many women rocking these sandals that it wouldn't surprise me if they sell out soon. I'm even considering getting a pair myself!
I'm also really interested in picking up this pair, but in the gold color! Sam Edelman sandals are always SO comfortable. Hence why they are my go-to sandals! I wear this pair in white multiple times a week. If you're purchasing your first pair of slides, I recommend getting a white or tan pair, but after you have those neutrals, getting other fun colors is the way to go!
Thanks for reading! Also, don't forget to check out my post on must-have Summer Bags!
xoxo Kendall