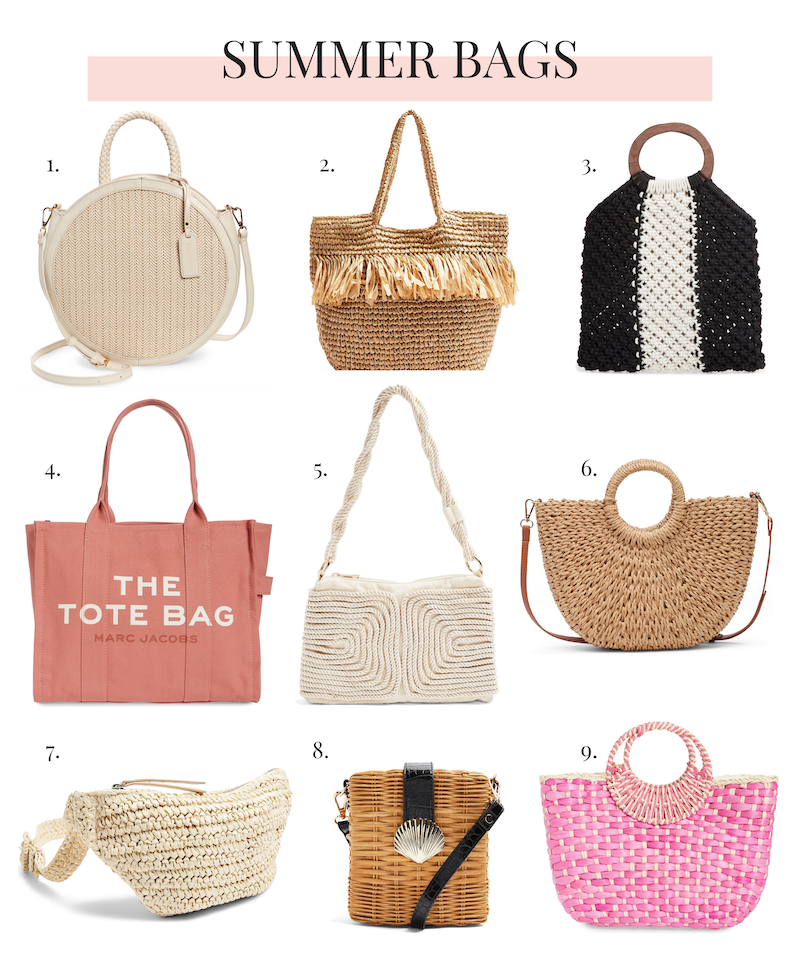 1 | 2 | 3 | 4 | 5 | 6 | 7 | 8 | 9
As you can probably tell by my Instagram, I'm not a one purse kind of girl! It's common for me to switch which purse I'm using three to four times a week. I can't be the only one…right?
Anyways, as I was doing some online shopping the other day, I noticed so many cute summer bags, especially summer tote bags! That's why I'm rounding up some of my favorites today!
During the summer, I always add straw bags into the mix! Recently, I purchased one that looks like number six above! I wasn't sure how much I would actually use it, but I honestly reach for it all the time. I like how this one not only has the top handle, but the removal longer strap so that you can wear it multiple ways. If you want a bag that's a little more fun, I suggest this one as it's still neutral, but the fringe adds a little something extra. It's a great price point too with being only $40.
For a nautical look, this rope bag is a great option! Once again, I love that this bag is neutral! I always try to find bags that are more neutral in color because this way they will go with more things! Also, you can always add a scarf or bandana to them for an added pop of color!
While a majority of these bags are totes, I've included a few exceptions. I think that this straw belt bag is so fun! I've honestly never seen anything like it. Perfect for summer beach days. This wicker seashell crossbody is also a unique bag for the season. It's available in two other colors and will compliment any beach look.
Thanks for reading! I'll be sharing more summer content soon, but until then, check out these older posts.
xoxo Kendall